Royal Caribbean's Utopia of the Seas successfully floated out for the first time at the Chantiers de l'Atlantique shipyard in Saint-Nazaire, France.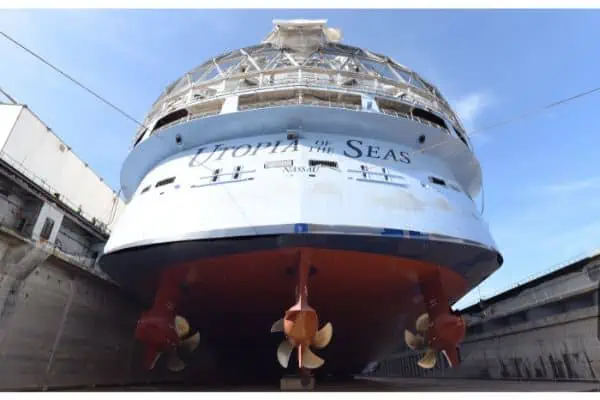 The milestone brought it closer to its Florida debut in July 2024, when it will begin offering relatively shorter sailings from Port Canaveral to the Bahamas.
Utopia of the Seas Construction
Since construction began in April 2022, Chantiers de l'Atlantique spent 17 months building it, lifting and assembling up to 74 steel blocks. Preparing for its float out took 15 hours, and filling the dry dock with over 46 million gallons of water.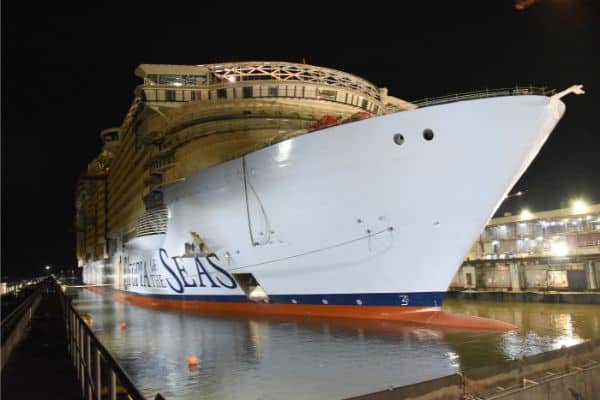 Utopia has since been moved to an outfitting dock where it will undergo the final stages of construction, including equipment installation and interior finishes.
Once completed, it will be the sixth Oasis-class ship and second largest vessel after Icon of the Seas. Its most publicized amenities are the Ultimate Abyss, a 295-foot dry slide that will be the longest at sea, and its locomotive-inspired dining cars.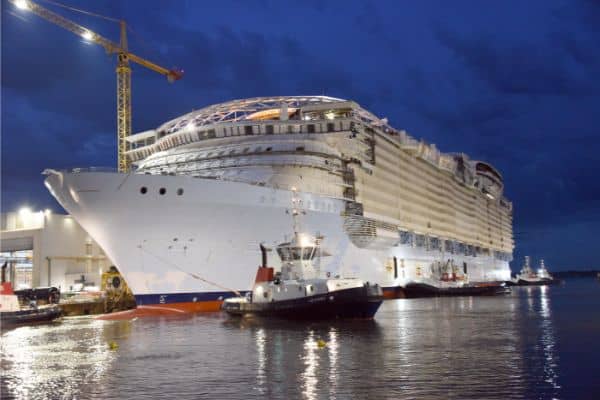 Measuring 1,188 feet long and 211 feet wide, it can accommodate up to 5,668 passengers. Onboard, guests will be treated to a wide selection of amenities, including over 40 food and beverage options, casinos, hot tubs, five pools, three waterslides, and more than 20 catagories of staterooms.
Due to its shorter itineraries and the fact that it will be among the biggest cruise ships in operation, the company has touted it as "the world's biggest weekend."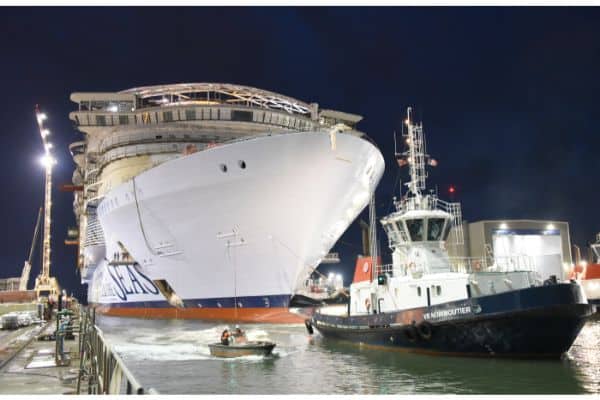 It will be the first Oasis-class ship to offer 3-night weekend and 4-night weekday itineraries. Every sailing will visit Nassau in the Bahamas and the cruise line's exclusive island Perfed Day at CocoCay.
Utopia of the Seas is also an important step forward for Royal Caribbean's sustainability programs. It will have a waste heat recovery system and the first Oasis-class ship fueled by liquefied natural gas, the cleanest-burning marine fuel.