Yesterday was a very special day for the city of Saguenay, Quebec in Canada.
It was the officially anniversary day for the city's port of call.  On that day in September 2006, Holland America's ms Amsterdam first docked there, and began the port's very first season of international cruises.  That season, eight ships visited in total.
A Bit of History
In 2007, the government of Quebec and Canada committed to constructing a proper port for the new cruise ship destination, and ms Eurodam was the first ship to dock at the new wharf in 2008.  A port village was also designed, and opened in 2015 with ms Maasdam on hand for the celebration.  Sculpted letters spelling the city's name were revealed to mark the occasion, and visitors can take photos there to remember their visit to Saguenay.
In 2009, Saguenay received the award for "Best Port Welcome" from the international cruise industry, and has won three other awards since then.
10th Anniversary Celebration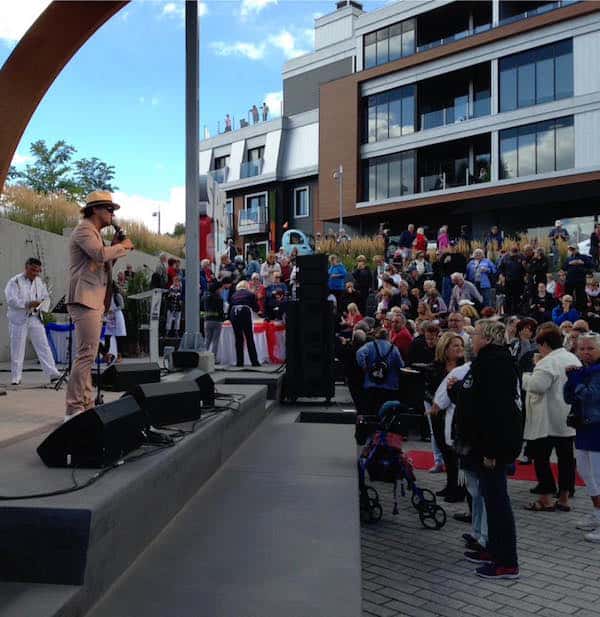 Two ships were in port yesterday: Zuiderdam and Norwegian Dawn.  Festivities for the anniversary began at noon, and everyone in town and aboard the ships was invited to take part in the celebration.  There was a ceremony, cake was served, and Latin singer Dominique Hudson performed at the port village Agora.
For this year's season, Saguenay will welcome 38 ships, with a total of over 51,000 passengers and crew members.
featured photo: The Port's Facebook page