Germany-based Sea Cloud Cruises has announced that its new sailing ship, Sea Cloud Spirit, has officially been delivered from the shipyard in Vigo, Spain.
The vessel has passed all her necessary tests, and the 10-night Mediterranean maiden voyage is set for September 14, 2021. Sea Cloud Spirit will spend the fall in the western Mediterranean before heading to the Canary Islands for the winter season.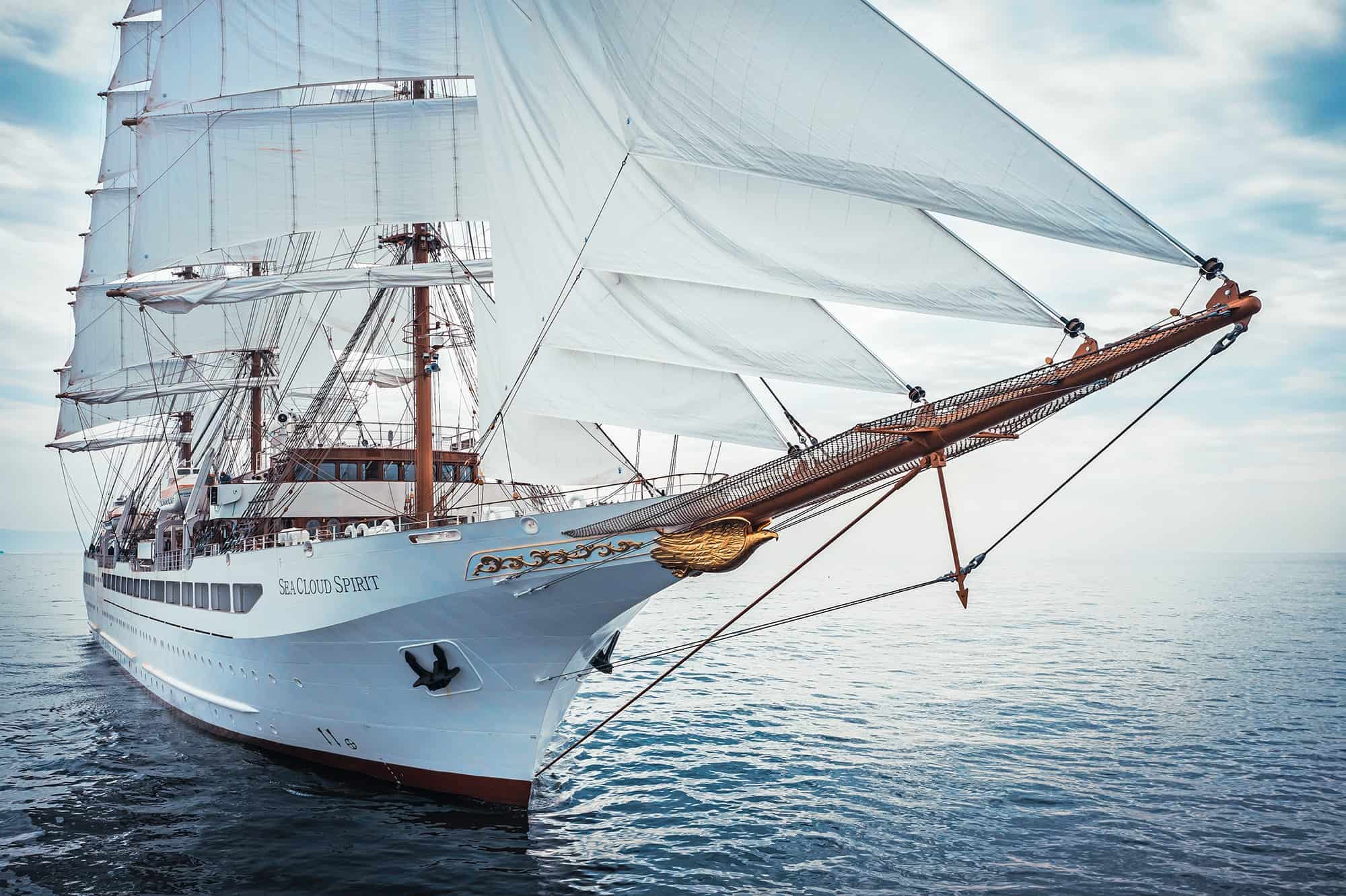 Sea Cloud Spirit is a modern sailing ship, offering just 136 passengers plenty of space, flexible dining times, balcony cabins, a spa, and elegant interior design with a classic yacht-style feel. It is now the third ship for Sea Cloud Cruises, which currently sails the Sea Cloud and Sea Cloud II.
Sea Cloud is the oldest sailing passenger ship in the world, and has a very storied history. First, it served as a private yacht for American socialite Marjorie Merriweather Post, then as a floating diplomatic palace for leaders from all over the world. After that, it was a warship for the Americans during WWII.
This year, Sea Cloud celebrates her 90th birthday. The line's new ship's name is fitting as the deep-rooted "spirit" of Sea Cloud welcomes in a new era of sailing.
READ MORE: 18 Renderings of the Luxury Seabourn Venture Cruise Ship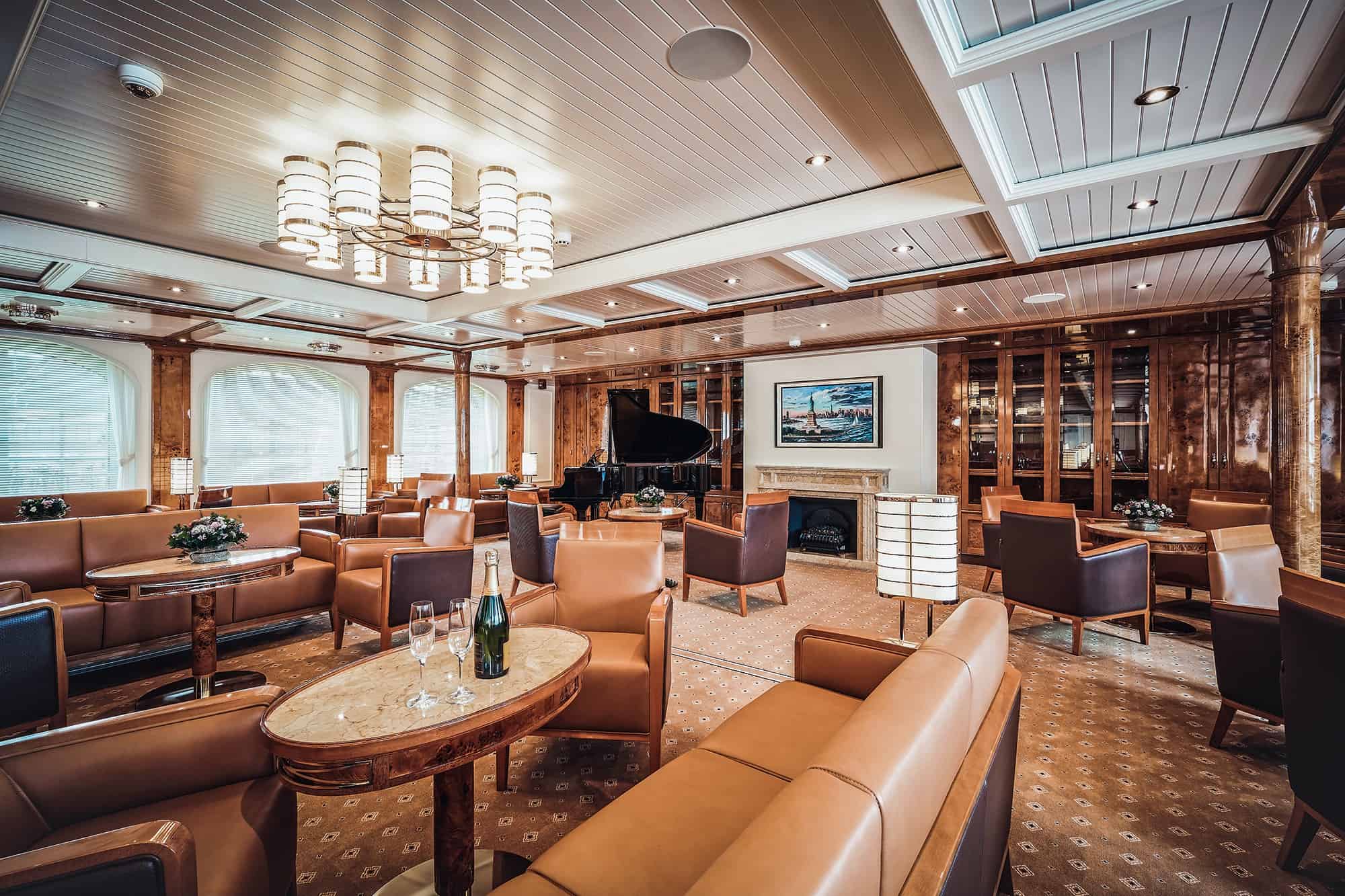 Like her sister ships, Sea Cloud Spirit will offer upscale cruising, with three owner suites and 25 out of 69 exterior cabins including balconies. The vessel's spacious wellness area features three treatment rooms, a Finnish sauna, a steam bath, and a hairdressing salon. A separate fitness area is located on the ship's sundeck.
Roughly 44,100 square feet of sails will billow under the sky onboard, and Sea Cloud Spirit represents environment-friendly, gentle eco-tourism at the highest level. Eco-friendly marine-diesel is already used on both existing tall-ships, and a low consumption hybrid machine (diesel-electric) has been used for Sea Cloud Spirit.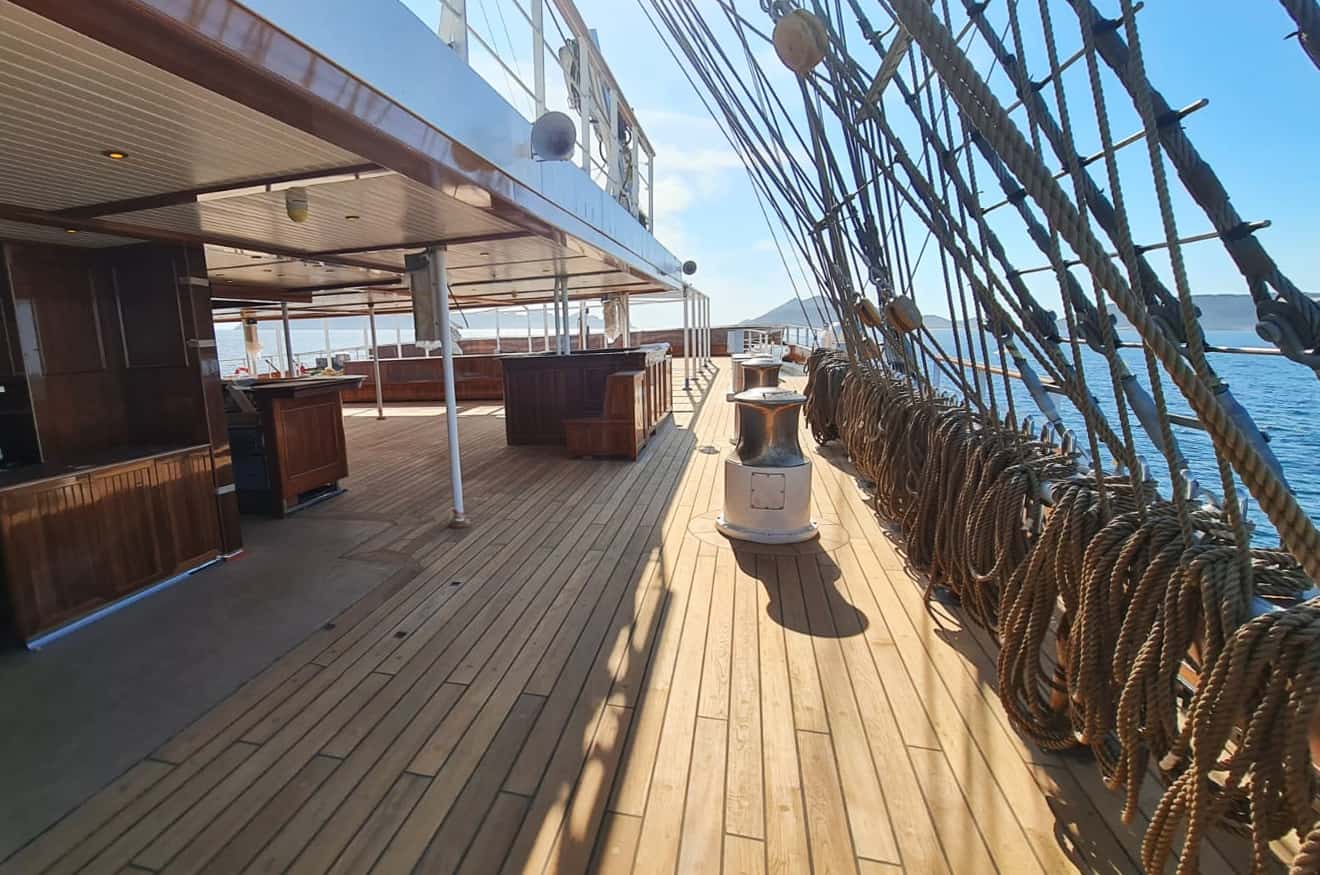 But like her sister ships, the majority of each cruise on Sea Cloud Spirit will be conducted under the sails with the engines off. It takes the crew nearly one hour to hoist the sails by hand, and it's a fascinating spectacle each time.
For more information and to book a cruise, call 1-888-732-2568 or email a booking request to [email protected].
READ NEXT: 7 Amazing 2020 Yacht Destinations