Independent cruise shore excursion seller ShoreFox.com has ceased operations due to economic uncertainties, according to a statement posted to the company's website.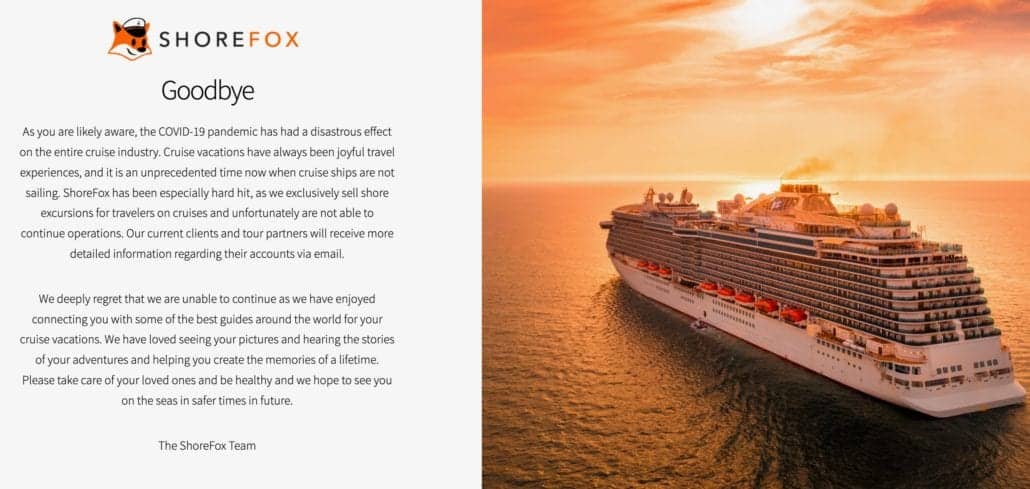 "Cruise vacations have always been joyful travel experiences, and it is an unprecedented time now when cruise ships are not sailing. ShoreFox has been especially hard hit, as we exclusively sell shore excursions for travelers on cruises and unfortunately are not able to continue operations," the statement reads in part.
The site, part of Triptelligent, LLC, has been in business since 2013. It sold excursions online and via partners.
According to the statement posted on the site, customers with booked excursions from March 2020 forward who have not received a refund can fill out a form by April 20, 2020 to request a "prorated refund check," to be issued no later than May. It is unclear why refunds would be "prorated" and not issued for the full amount due.

The company's Facebook page lists (305) 851-2747 and [email protected] as contact options, but it's unclear if phone calls and emails are being answered due to the shutdown.