Once an industry that was thought to be reserved for newlyweds, budget-conscious families and retirees, cruising is emerging as a preferred form of travel for single cruisers of all ages.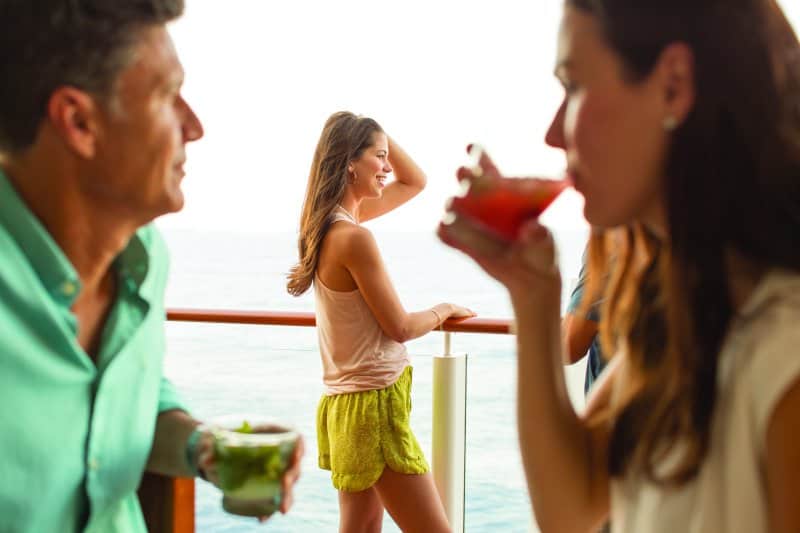 After all, a ship that is three football fields long, with all the entertainment, food and drinks you could want, and sailing to one exotic destination after another would seem to be a great way to meet new people, right?
On This Page 
You might be asking yourself are cruises good for singles? Or you might be anxious to test the waters. But before you jump right into the maritime meat market, it is important to realize that some cruise lines do the "single thing" better than others.

So, unless you're comfortable on a cruise where you might be sifting your way through armies of Disney characters, or not being able to get a seat on bingo night, check out a few of our favorite cruise lines for single travelers.
Depending on your age and interests, it's important you find the right cruise line when you're single and ready to mingle.
Below are some of the best singles cruise lines (in no particular order).
1. Norwegian Cruise Line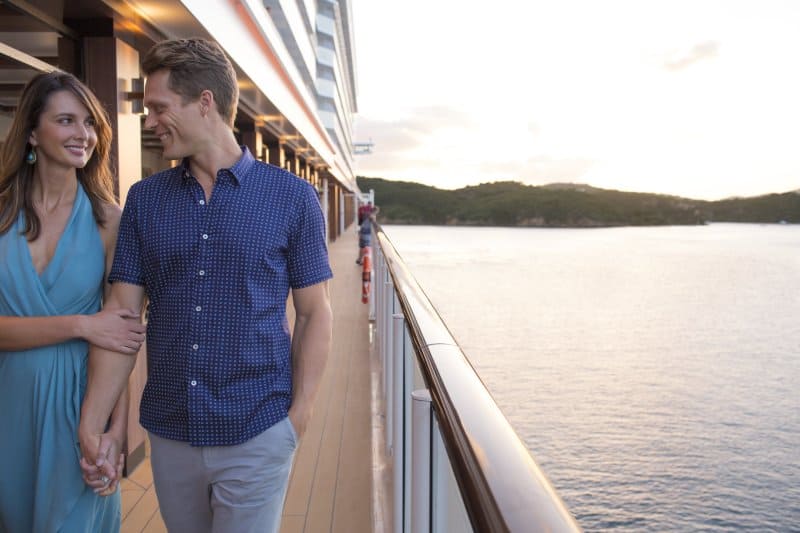 If you are looking for a slightly younger and more nightlife-centric group of singles, you might want to consider Norwegian. 
With a lower median age than most cruise lines, there is a level of energy that is more akin to what most would consider a singles party environment.
The sleek Studio staterooms attract single and solo cruisers like moths to a flame. Norwegian isn't the first to offer single occupancy cabins, but they are the first to feature ultra-modern design and mood lighting, and offer single guests their own exclusive lounge.
READ MORE: 5 Things To Love About NCL
On most sailings, Norwegian taps a member of the entertainment staff to serve as a "solo cruise coordinator."  Norwegian also has many venues that help keep the party going. 
Whether it's Spice H2O, the Mojito Bar or O'Sheehan's Pub for some cocktails and conversation, Norwegian knows how to take care of their single and solo cruisers.
2. Royal Caribbean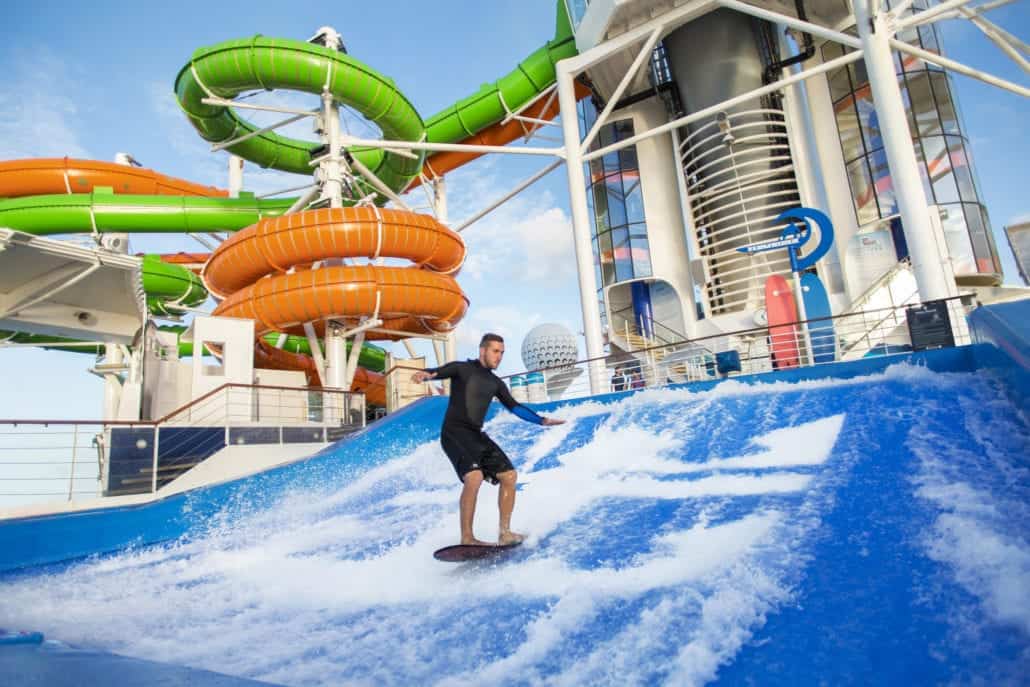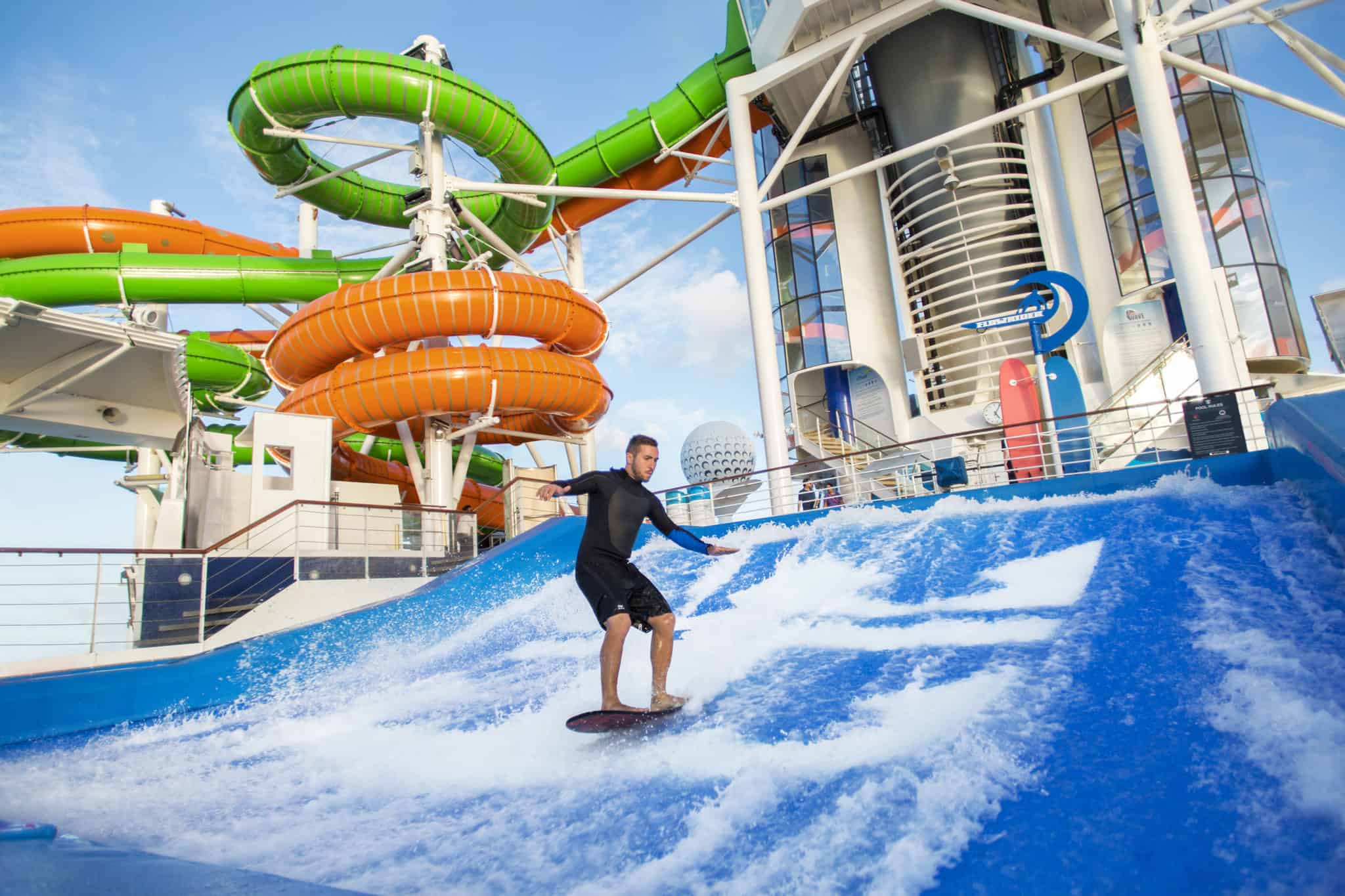 Royal Caribbean is another line with a number of solo cabins on many of their ships, and since they are also a value-driven cruise line, this makes them a great option for any single cruisers.
The Royal Caribbean experience offers a nearly endless number of activities to help break the ice.
From surf simulators to a skydiving experience there are plenty of options for those adventurous souls, so if you're lucky to meet your match you'll have plenty of activities to choose from to stay active, and maybe even get a little competitive. 
READ MORE: Guide to Royal Caribbean Solo and Studio Cabins
The world-famous Royal Promenade is something of a downtown city center and features several venues that allow for some good people watching. 
Whether you are looking to find a fellow bar hopper or have a night on the town with someone you met earlier in the sailing, the Royal Promenade is the perfect place to spend an evening before the nightclub gets going. 
We recommend checking out The British Pub, Boleros, or The Schooner Bar if you are looking to bump into fellow single cruisers. 
3. Carnival Cruise Line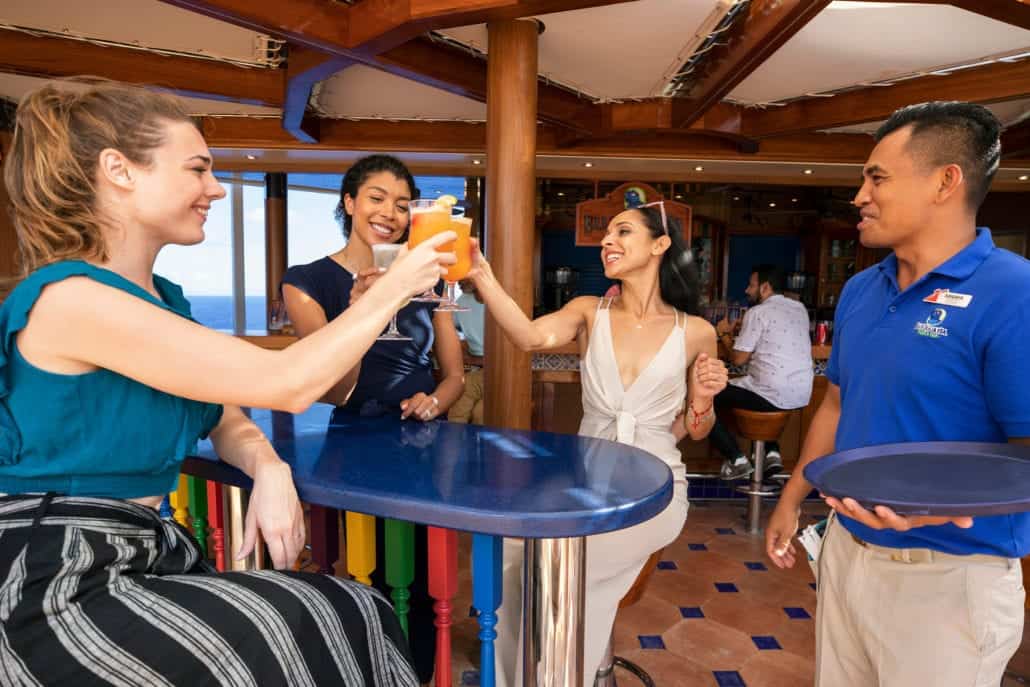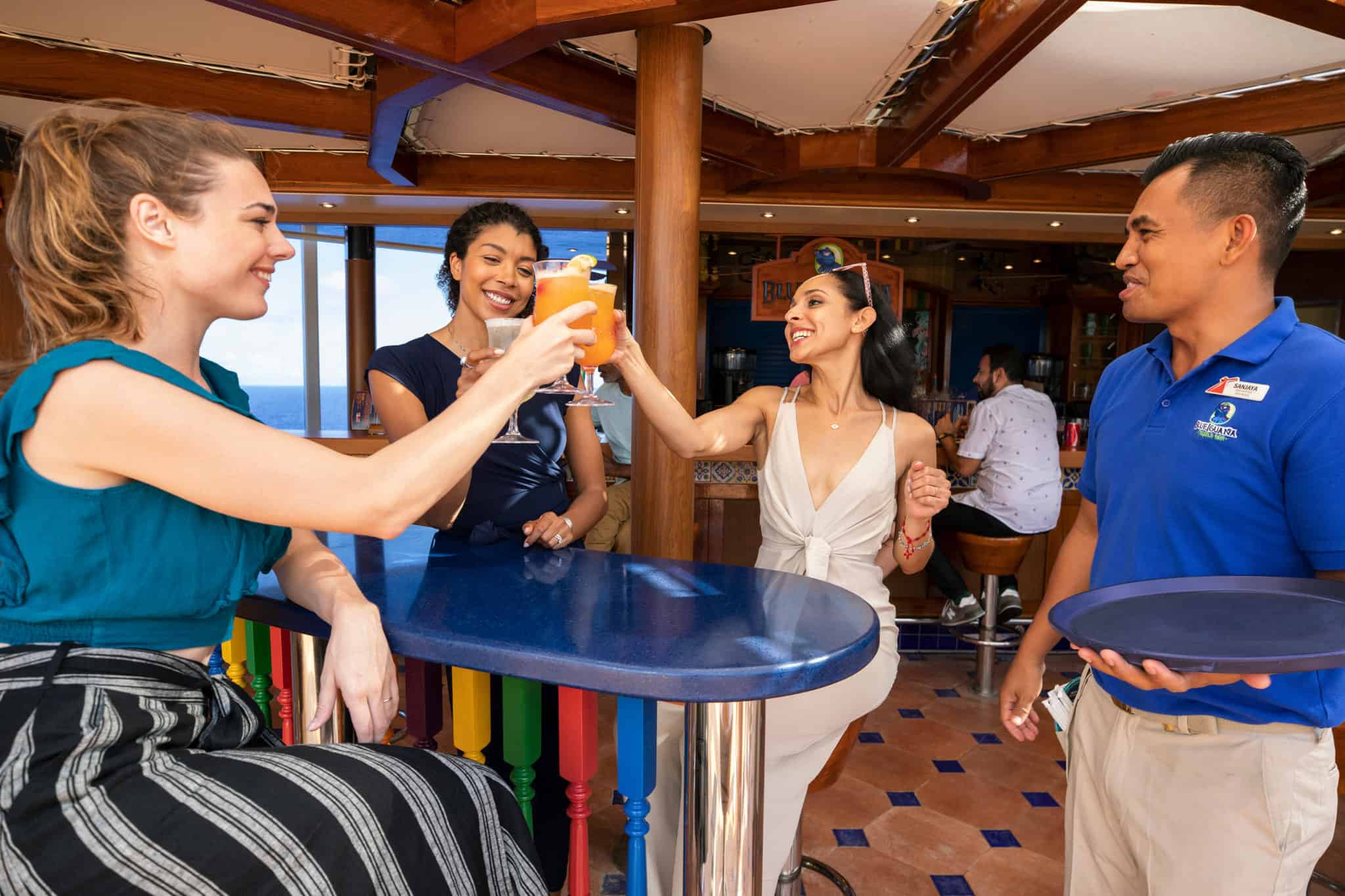 Carnival's well-deserved reputation as the "Fun Ships" makes them an excellent choice for younger singles looking to meet the same.
While you'll typically find fewer solo singles on Carnival Cruise Line than Norwegian Cruise Line or Royal Caribbean (though there will undoubtedly be some), you'll encounter lots of groups of single, unattached, friends traveling together, especially during the spring break season and on Carnival's shorter three-night cruises.
READ MORE: First Time Guide To Carnival Cruise Line
There's always something fun happening on Carnival, and the party goes later into the night than some other lines, so if you meet someone on board you won't run out of things to do.
We're not sure who first said "If this ship's a rocking, don't come a-knocking," but they were probably onboard Carnival when they coined the phrase.
4. Virgin Voyages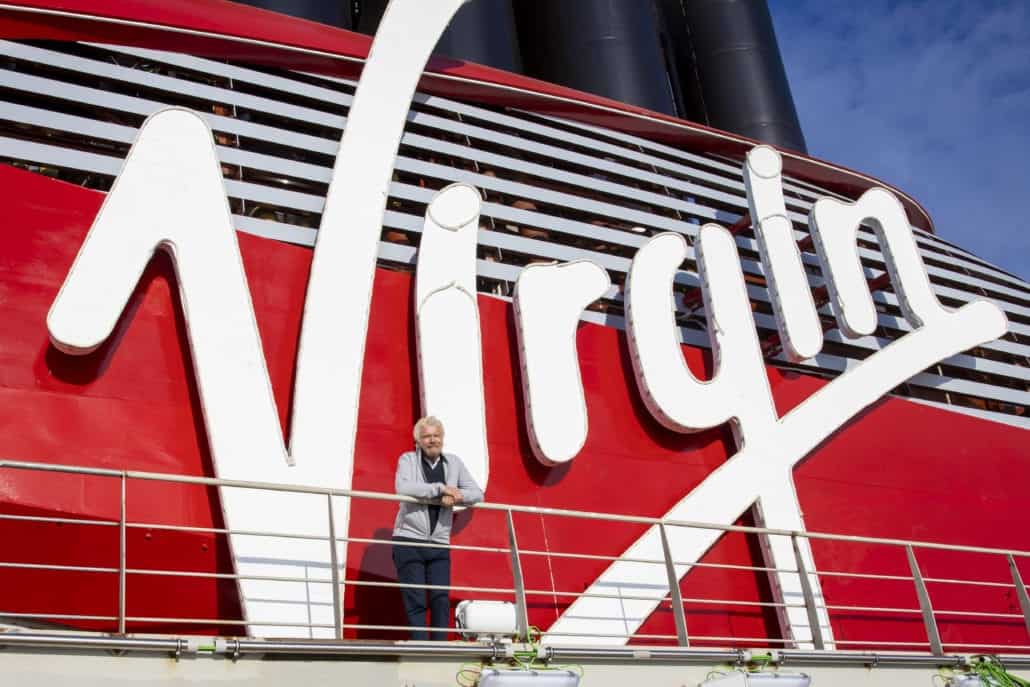 This one's a bit speculative on our part, since as of press time, Virgin Voyages has yet to sail a ship, but from what we've seen of this cruise line created by Richard Branson's legendary Virgin brand, singles will feel right at home.
The vibe aboard Virgin's Scarlet Lady promises to be sleek and sexy, and the focus on shorter four and five-night cruises is going to attract sophisticated younger cruisers.
Virgin's ships are limited to those 18 years and older, so there will be no kids running on the pool deck or spoiling the party; alcohol is included and free-flowing helping to lower inhibitions; the entertainment will break the cruise ship mold of Vegas-style productions and Broadway shows offering more music; and the Scarlet Party likely will be the wildest, most uninhibited party sailors have ever seen.
5. MSC Cruises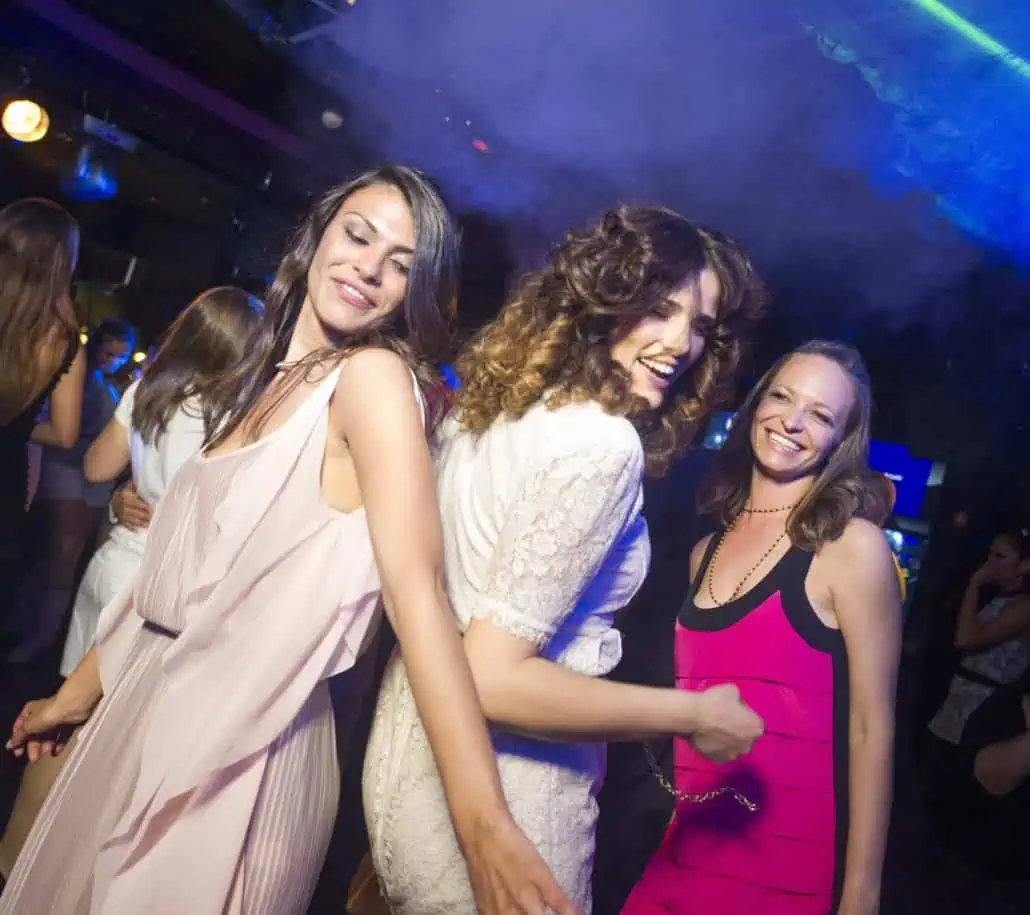 MSC Cruises in Europe attract a younger, contemporary crowd, including lots of singles. If you're looking to meet a handsome Italian stallion or a sexy Spanish Mamacita, there's a good chance you'll find them aboard a Mediterranean cruise on MSC.
READ MORE: Everything You Need To Know About MSC Cruises
MSC often boards passengers at several ports during a seven-night cruise in Europe, so there tends to be a bigger mix of passengers aboard at any given time, increasing your odds of meeting someone of interest.
And the vibe onboard is very much European, including discos that keep going late into the night, so you might literally be able to party until dawn.
6. Holland America Line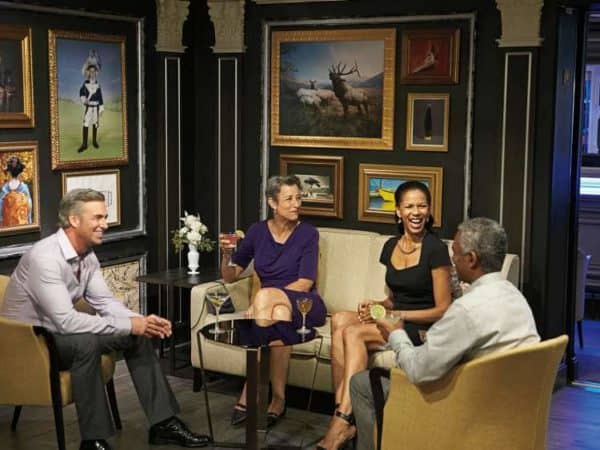 For slightly older singles, check into Holland America Line. On these ships, you'll get an elevated level of food and overall service, and meet mature, eligible solo travelers who seek out the finer things in life.
While it might be a little more on the pricier side, the quality is off the charts and the value is still there.
READ MORE: First Time Holland America Cruise Guide
For instance, Holland America offers a limited number of solo cabins on their newer ships, and they are larger than Norwegian's staterooms, which are between 130-170 square feet; they also all come with ocean view windows.
Single cruises on Holland America Line tend to be divorcees or widowers. While they are a lively and vibrant group, the action does not go much past midnight.
Regardless of how long the party lasts, Holland America Line does a great job of making sure the single's cruise experience is top-notch.
7. Cunard Line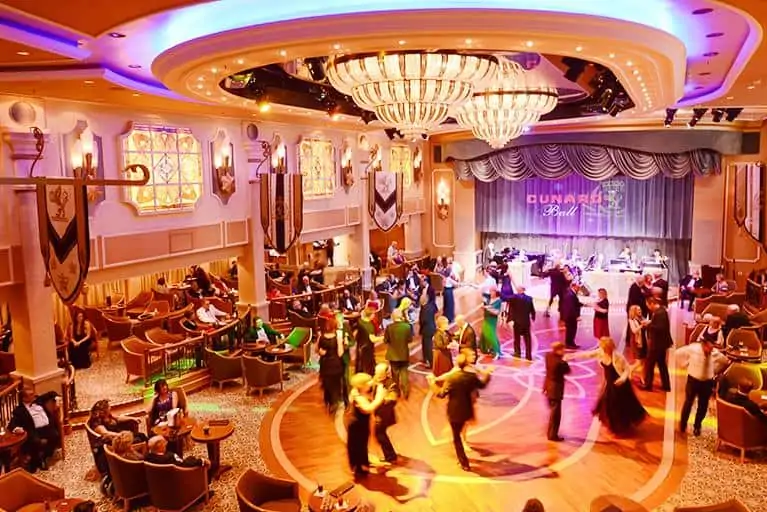 While a Cunard Cruise is also a wonderful option for many single cruisers, we have to establish that it is a significantly different experience than the previous lines we've profiled.
Cunard ships, specifically the Queen Mary II, tend to embark on longer itineraries, including many ocean crossings and thus attract an older, more sophisticated clientele.

There will be way more sea days than port days, so guests spend more time on the ship, creating an environment where like-minded singles are more likely to find each other.
READ MORE: 5 Things To Know Cruising Solo on Cunard 
Cunard also employs dance hosts, elderly gentlemen at the ready to accompany the many older single women, usually widows, who sail on board, on the ballroom dance floors found on each ship. There's likely no better cruise choice for an older, single woman than Cunard.

Another important thing to keep in mind about Cunard is that dress codes throughout the ship are strictly enforced. The minute you step onto the ship it is clear that the atmosphere on Cunard is significantly more formal than that of most mass-market cruise lines. 
While it may be way fancier, there is still plenty of opportunities to find other singles.  
8. Viking Cruises
Viking River Cruises might seem like an atypical choice for a single traveler, but hear us out. River cruises tend to attract adventurous and independent mature travelers, so it stands to reason that there would be some adventurous and independent singles in the mix.
Now, Viking river ships are small, topping out at just under 200 passengers, so there's not going to be a huge meat market on board, but chances are your cruise will have a handful of like-minded single travelers looking to meet new people on board.
And the nature of a river cruise, which lends itself to independent exploration in cities and towns along the banks of the river, means there will likely be more opportunities to venture ashore to dine, drink and explore, than a typical ocean-going cruise.
As with most cruises, shorter sailings (typically seven or eight nights) will attract slightly younger passengers, while 10-14 night and longer cruises will see older travelers onboard, so choose wisely.
9. UnCruise Adventures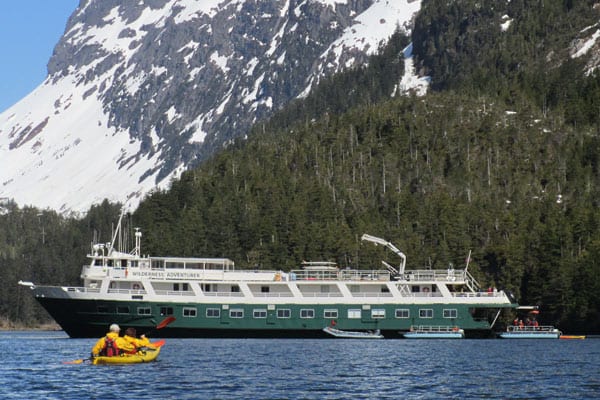 Finally, we have UnCruise Adventures, a small and unique cruise line that caters to the true adventures at heart. The line offers itineraries to some amazing and remote places that most major cruise lines aren't able to visit.
Although the pricing for a trip could a little higher than what most major cruise lines offer, Uncruise Adventures doesn't charge solo cruisers for double occupancy.
Another plus is that their ships are significantly smaller than your traditional cruise ships, making it easier to connect with other singles.
Activities are included in the cruise fare so the line also takes the guesswork out of trying to figure out what to do.
Making UnCruise Adventures a great option for those who are adventurous at heart and are looking to connect with someone with similar interests.