Star Princess
Itinerary: 11-night Alaska voyage roundtrip from San Francisco to Skagway, Ketchikan, Juneau, and Victoria
Reviewer: Jason
Stateroom Type: Balcony
Embarkation: "San Francisco can be a little bit nutty…[but] it was actually pretty smooth. Once we got into the port, very quick and easy; no complaints at all."
First Impressions of the Ship: Jason remarked that while the ship was built almost 15 years ago, it was "In very good shape…and very well kept up. I was really impressed."
Thoughts on the Stateroom: Jason had a room on the starboard side of the ship, and noted that he chose a balcony room because you've "gotta have that private veranda" for Alaska.  He said his room had a decent sized bathroom, and that it was "nice to walk in and have a walk-in closet to the side."  He also remarked that Princess' balconies are notoriously staggered, but it was neat to see "see everybody out…just looking at everything."
Main Dining Room and Specialty Restaurants: Jason commented that the main dining room was "very good."  He also was able to dine at the Crown Grill, which he said was top notch.  He ordered the surf and turf, and was pleased to find he was served a "really good sized filet…and a really ample portion of lobster. I was really happy."  He also noted that on sea days, they have a pub lunch there with fish and chips and bread pudding that he though was great.  The other specialty restaurant onboard is Sabatini's, which Jason said was tasty, but he was expecting a bit more pasta on the menu.  He said "It looks like they've changed the menu away from that; now it's a lot more fish, a couple of steak options…[but] they have a pasta of the day…which was really good."  Overall, he recommends both specialty restaurants on the ship.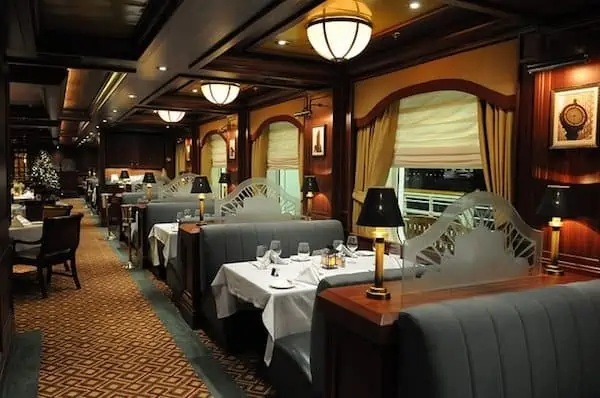 The Buffet and Other Dining: "The food selection was really good [in the buffet]," remembers Jason. He found himself heading there more often than the dining room, just because it was convenient and more casual after a busy day in the port.  He also noted the pizza outside near the pool, saying "I probably ate more pizza than I should have, but it was really tasty," later commenting that few pizza places at sea can beat Princess.
Entertainment Options: Jason was impressed with the variety of entertainment that the ship offered each evening.  He said "every night seemed to have some sort of production show in the main show lounge and the cabaret act in the back," but noted that some of the shows aren't as lavish as they are on some other cruise lines.  He also really liked the singers, but found that "the comedians weren't as funny as let's say, [on] Carnival, but they're still enjoyable."
Sea Days and Movies Under the Stars: Jason found that the ship handled itself well on sea days and that there wasn't too much of an issue with congestion, except when it came to the elevators, "I've found [that] the elevators are very slow…that seemed to be the only place where congestion was an issue…but once you're on deck, movement was pretty easy."  He enjoyed Princess' signature Movies Under the Stars, where guests gather on the top deck when night falls to watch a movie on the big screen.  He noted that "it's a nice feature to be able to go out there…they also have popcorn and warm cookies and fresh milk ready to go."  Jason also noticed a unique feature about that particular class of ships – that the promenade "doesn't only wrap around the entire ship, but actually wraps around the very tip of the bow, which is a really cool feature," saying that it gives you a really cool view and vantage point, especially on the Alaska sailings.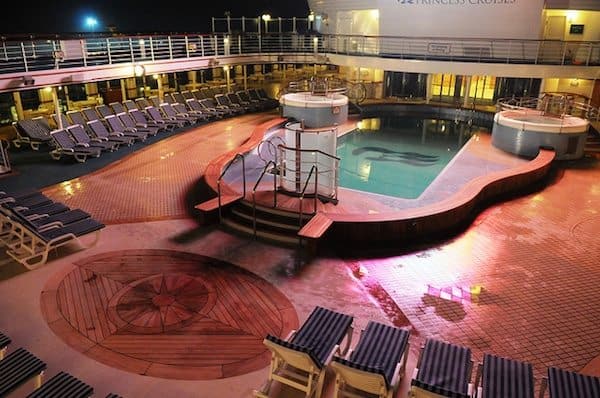 Ports of Call: During Jason's sailing, there was a naturalist onboard that specialized in Alaska, and he recalls hearing them speak about Marjory Glacier – the largest one in the bay – when they sailed by. As far as the ports they visited, Jason's favorite was Skagway – "I've always been a fan of Skagway, just because it's like a time capsule there. It just looks like it did when it was the gold rush era."  He took a train ride on the Yukon route railway to Kart Cross, which he said was "just fantastic…to be on the train longer than we have in the past."  He also enjoyed the weather, saying it was "clear as could be," and in the 70's.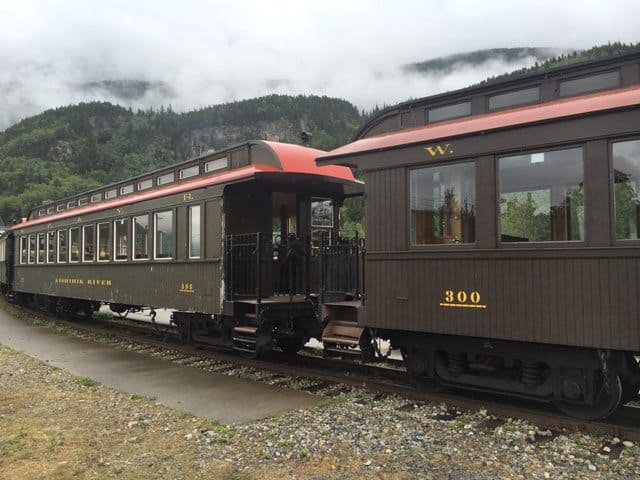 Tips and Final Thoughts: Jason had a few tips for the listeners (and readers!) of Cruise Radio, saying that it's a "must…to book a veranda stateroom" because of the vistas that you can see right outside your cabin door.  He also noted that guests should remember the weather is unpredictable, so have "bundled up clothing so you're ready and prepared."  His final thoughts of Star Princess? "[It's] just a great ship, for its age it still stands out as a very modern design…so it's definitely a recommendation of mine to take to Alaska."