You've finally done it. After looking at the websites, reading the reviews and talking to your friends, you've decided to take the family on a cruise. But now that the decision has been made, which line should you pick? Among the choices are Carnival to Celebrity to Princess, and of course, the juggernaut of family cruises, Disney. With all the choices, it certainly can be a hard decision to make. But by taking a closer look at a few factors, you can narrow the choices down and find the cruise line — and, ultimately, the ship — that will be right for your particular group.
First Things First: Who's Going?
Every family is different. Typically, a family cruise will include a combination of adults and children, spanning a range of ages and interests. For our purposes, we're going to rule out cruise lines which either do not allow children (including the soon-to-launch Virgin Voyages) or are less family-friendly and focus on the mainstream lines like Carnival, Royal Caribbean, MSC, Norwegian and Disney. 
In addition to the ages of the people in your family, you'll need to take into account how many people will be in each stateroom and by extension, how many rooms you'll need. All of this will prove important later, when we start to look at the budget! For some, due to the age of children there is a real possibility that you may require five or more people in the same room. If connecting rooms or a larger suite(with the accompanying larger price tag) aren't in the cards, there are ships that can still meet your needs.
For example:
Carnival's Fantasy Class ships, as well as some of their newer vessels have staterooms which can accommodate five guests. 

Several Royal Caribbean ships have cabins which can fit five to six guests. However, you generally cannot book them online and must call your travel agent or the cruise line directly.

MSC has five and six-person cabins as well as what they dub "Super Family" staterooms, which are kind of like a cabin and a half, with the addition of a second bedroom off the main living area. They often may feature a balcony. The "Super Family" cabins can be a great value but go quickly and need to be booked well in advance. 

Disney has five-person cabins with bunk beds
Sure, five people in a typical stateroom can be tight, but it'll just encourage all of you to spend more time exploring the ship! 
As briefly mentioned before, you can always opt to book adjoining rooms. These may not be as good as the single rooms(at least value-wise), but they do offer the advantage of two bathrooms and more square footage. Often, it is better to book these rooms through your travel professional or through the line's phone booking number as they don't often show up as adjoining on deck plans. It's worth noting that cruise lines will not allow you to book the kids in one room and the adults in another. There needs to be at least one person over the age of 21 in each stateroom. 
Next Question: What's Your Budget?
Once you decide which lines you want to consider, the next logical step is figuring out a budget. A quick check on the internet and you will see that pricing varies across all the major lines… sometimes radically!
Disney almost invariably comes in with the highest price, with Carnival, Royal Caribbean, Norwegian and MSC roughly keeping pace with each other. This also depends on what deals and promotions are being offered. If the ship is the new kid on the block with the latest bells and whistles, then you can plan on paying a premium price as well.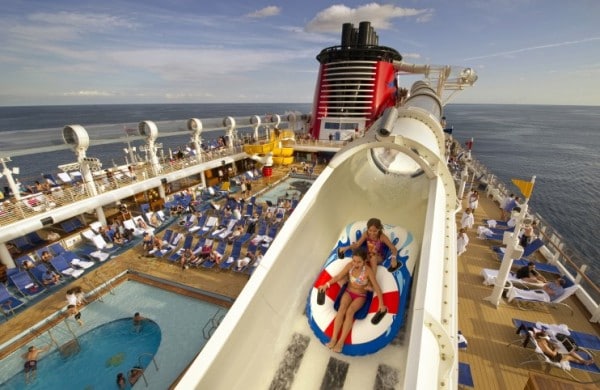 Choosing the cheapest option, perhaps necessary for many cruisers, comes with its drawbacks. The least expensive trips are generally on older ships that will not have all the specialty restaurants, water slides, and big ship excitement. However, most of the lines have been refurbishing their older ships so that, even if they are smaller and getting up there in years, they will still be clean, updated and have many of the familiar bars and included food options as the newer ones.
Disney, while far and away the priciest, also has the allure of being a floating Disney hotel with characters, theme days, innovative kid-friendly activities and the high level of quality that the company is generally known for. Additionally, their private Bahamas island, Castaway Cay is universally praised as the perfect beach destination.
Carnival, Royal Caribbean, Norwegian and MSC offer family-friendly activities, age-appropriate kid's clubs and child- friendly food options for picky eaters. Each also offers things which the others do not. Ultimately, it's about doing the research to find out which ship will meet your particular group's needs… and do so within a budget that everyone can afford! 
Finally: Where Do You Want To Go?
Cruise lines visit so many places now, with new destinations being added every year. This can make deciding where to go overwhelming! Broadly, the regions of most interest to families include Alaska, the Mexican Riviera, Eastern Caribbean, Western Caribbean and the Bahamas. Any of those destinations have cruises from 5 nights to 14 nights or more, but if you need a shorter 3 night cruise, options are a little more limited with the Bahamas and some Mexican Riviera cruises being offered.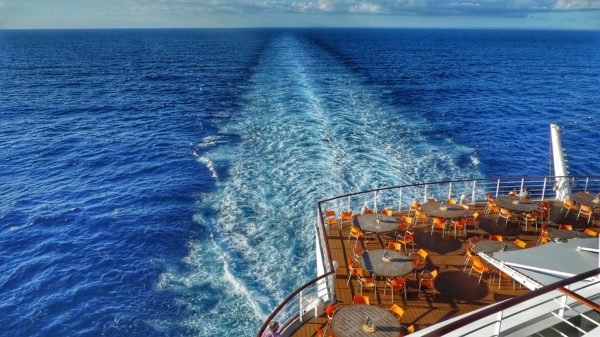 A major deciding factor would probably be where you are looking to cruise from. If you live within driving distance of a port, then it is wise to see where ships from that port go. Because for a family, driving is often far cheaper than hopping on a plane. Carnival has specifically made a point of stationing ships in smaller markets with diverse home-ports such as Mobile, Al., Charleston, SC., Galveston, TX., and Long Beach CA., among many others. In fact, Carnival has stated that roughly half of the population of the United States live within a 5 hour drive of a city where their ships depart. 
When you have decided where to cruise from, take a look at the itineraries. Are you looking for adventure, shopping, beach days or culture? Each itinerary offers a wide variety of shore excursions suited to groups of all ages. Also, consider the weather and the time of year. Caribbean cruises are often a bargain in the summer, but be prepared for heat and the possibility that your ship will miss or swap a port due to tropical weather. A little research here goes a long way toward being mentally and materially prepared for your family cruise!
Next Up: Preparing To Set Sail 
This is part one of a four-part series from guest columnist Michael York