While the wide variety of food and entertainment options on a cruise ship should keep your family busy during the entire length of the cruise, odds are pretty good that you're going to be interested in at least a few of the stops it will be making.
In fact, many people choose a cruise based on specific ports of call.
But how should you decide what you want to see and do when the ship arrives at one of the stops on your itinerary? 
Tips To Keep In Mind When Planning Shore Excursions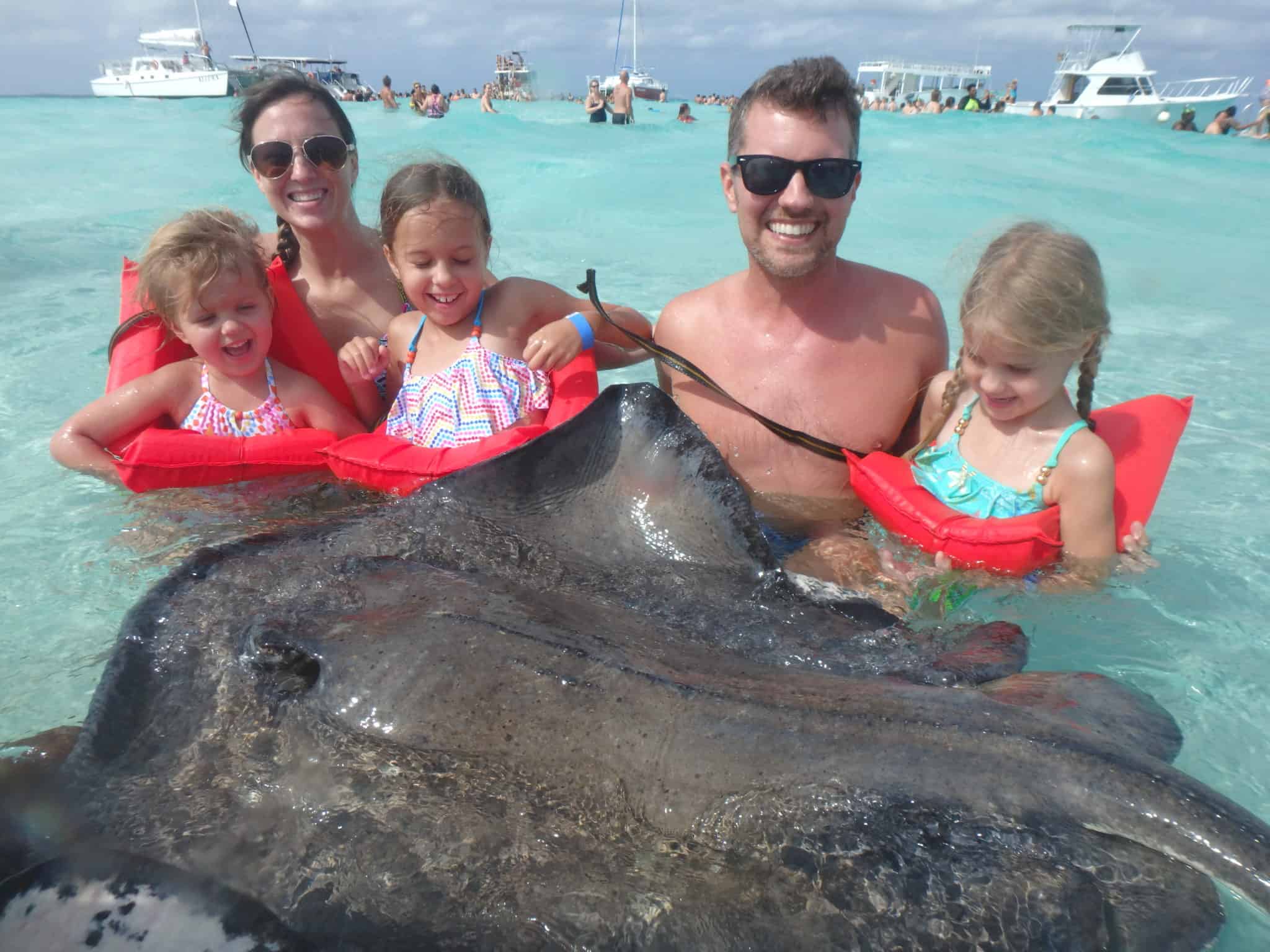 Try to strike a nice balance of relaxation and sightseeing. 

Keep in mind the age range of your group and find things they'll all enjoy. 

Don't pack too much into any one day… after a few hours, kids can become cranky! 

Bring along water and snacks from the ship, if practical. 

Spend a little money. That $2 trinket being sold in the gift shop may seem like junk to you, but it might be something your child will treasure as a souvenir of the trip. 
Not surprisingly, the itinerary of your cruise plays heavily into this one. If you are going to the Caribbean, then chances are each stop will give you plenty of sun, surf, and sand. Alaska is all about nature, while European cruises are heavy on history and culture.
Let's take a look at each area and give you some general ideas as to what you can expect.   
Caribbean & Mexican Riviera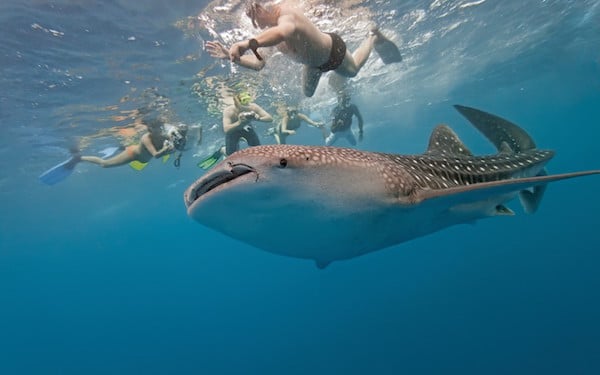 Both the Caribbean and the Mexican Riviera are filled with lovely ports that have some low-key history and the option for beach days. Most ports will have resorts that visitors can pay to spend the day at, as well as public beaches. The further you get from the pier, the less crowded these will likely be as many people enjoy being able to walk from the ship to something relatively close by.
Some examples would include Cozumel, Grand Cayman, Nassau, San Juan and many more in the Caribbean. In the Mexican Riviera, there is Puerto Vallarta, Cabo San Lucas, and Ensenada.  Each stop has great beaches and history(especially in San Juan).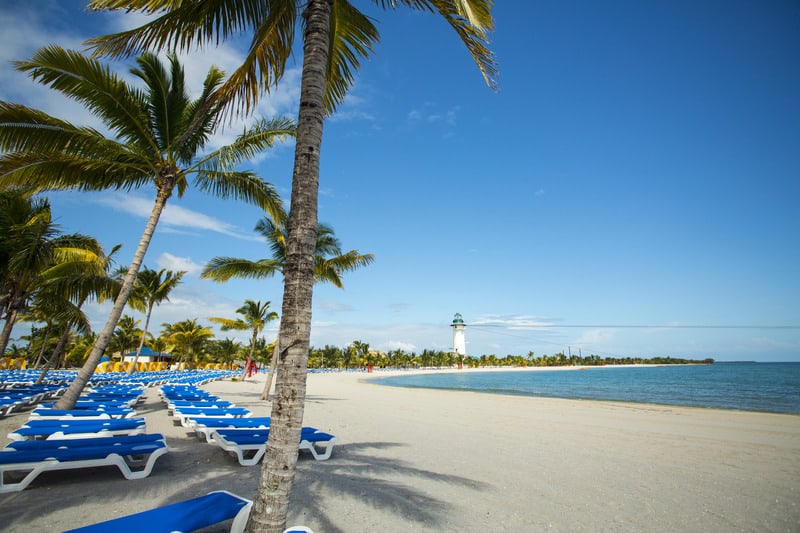 Smart cruisers will choose a few days for the beach and a few days for sightseeing. In some ports, it is possible to do both, but this might depend on how long the ship is actually going to be in port. A quick trip over to cruisingexcursions.com will give you an idea of what is available at each stop.
The Caribbean is also home to many private, cruise-line owned ports that usually have pools, beaches, water activities, and places at which to purchase local handicrafts. Security is guaranteed and excursions are often available off-property through the cruise line, though this is not always the case. Some of these include:
Carnival (including sister brands Princess & Holland America)- Halfmoon Cay and Princess Cays (Bahamas), Amber Cove (Dominican Republic), Mahogany Bay (Roatan)

Royal Caribbean- CoCo Cay (Bahamas), Falmouth (Jamaica), Labadee (Haiti).

Norwegian- Great Stirrup Cay (Bahamas), Harvest Cay (Belize)

MSC- Ocean Cay (Bahamas, opening late 2019)

Disney- Castaway Cay (Bahamas)
Alaska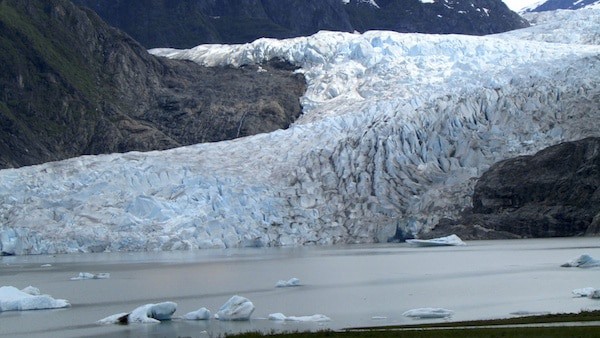 A nature lover's dream, the 50th state is a bucket-list cruise for many people. Many of the ports are unreachable by land and the "Inner Passage" generally ensures calm seas. Alaska is one cruise destination where it really pays to have a plan.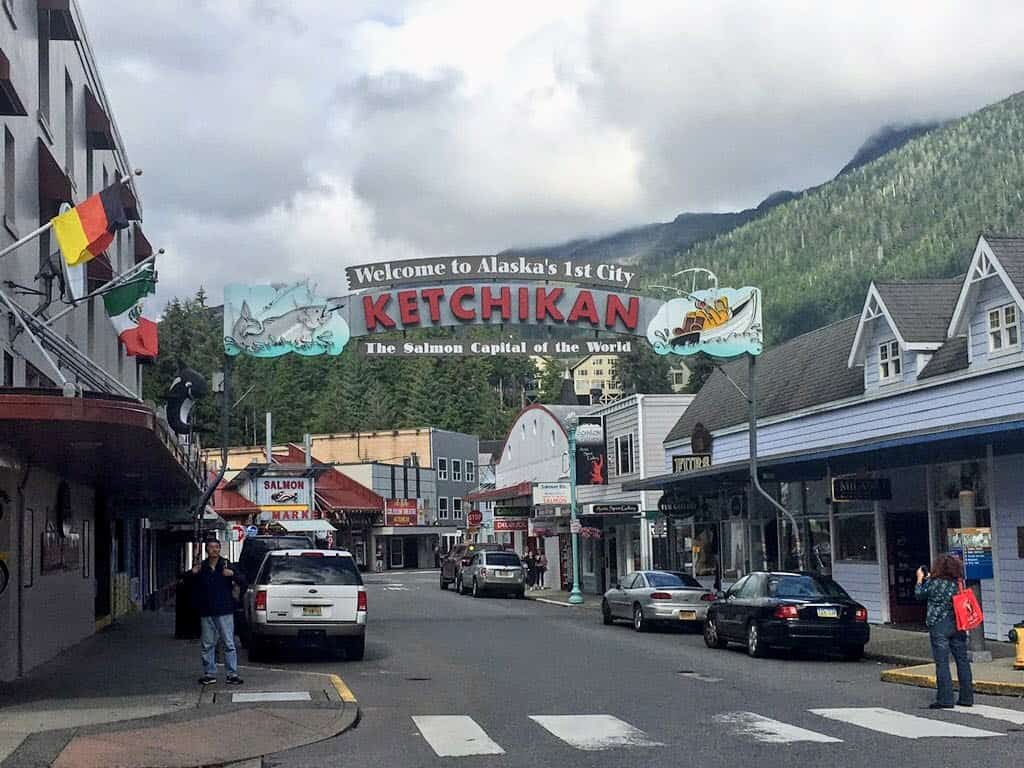 In the Caribbean, there is always a beach. In Europe, passengers can usually find a nice café at which to enjoy the afternoon, but in Alaska, the towns are small and don't have lots of activities- unless you have done your research and know what you are going to do.
READ MORE: Ultimate Alaska Cruise Planning Guide
Typical ports have activities which include hikes, nature watching, glacier viewing or hiking, and quaint villages with a unique culture. Some unique to Alaska "once in a lifetime" excursions include: 
Taking a helicopter ride to a glacier where passengers are allowed out on the ice (Juneau)

Seeing bears catch fish out of a river (Kodiak)

Viewing authentic totem poles (Ketchikan)

Watching glaciers calve (Glacier Bay)
Europe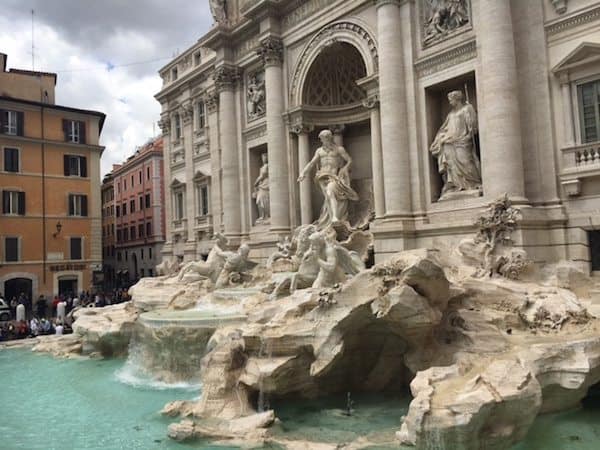 Filled with art, history and a love for life, Europe is a great place to take a family on a cruise. Some of the most famous cities from history cluster around Europe's shores including Rome, Athens, Marseille, Amsterdam, and St Petersburg. Not to mention famous regions such as the French Riviera, Cinque Terre, Norwegian Fjords, and the Greek Isles with their blindingly white villages.
Generally, cruises to Europe are broken into the following regions:
Western Mediterranean: Usually leave from Barcelona, Spain and Rome, Italy.

Typical ports include the French Riviera, Livorno (Pisa/ Florence), Valletta (Malta) and Palma de Majorca

Eastern Mediterranean: Venice (Italy) is the typical embarkation city

Ports of call cluster around the Adriatic and Aegean Seas. Stops might take in Dubrovnik or Split (Croatia), Kotor (Montenegro), the Greek Isles of Corfu, Santorini, Mykonos, or Rhodes, and Kusadasi (Turkey) for the ancient ruins of Ephesus.

Baltic Sea: Ships depart from Rotterdam (Netherlands), Copenhagen (Denmark), and Southampton (United Kingdom)

Typical stops on Baltic Itineraries are Stockholm (Sweden), Tallinn (Estonia), St Petersburg (Russia), Helsinki (Finland).

Norwegian Fjords: Cruises to the coast of Norway usually leave from Southampton (United Kingdom) Copenhagen (Denmark) or Rotterdam (Netherlands)

Oslo, Berger, Stavanger, and the breathtaking Sognefjord are usual stops.
When visiting Europe, it is especially important to consider the interests of everybody on the trip.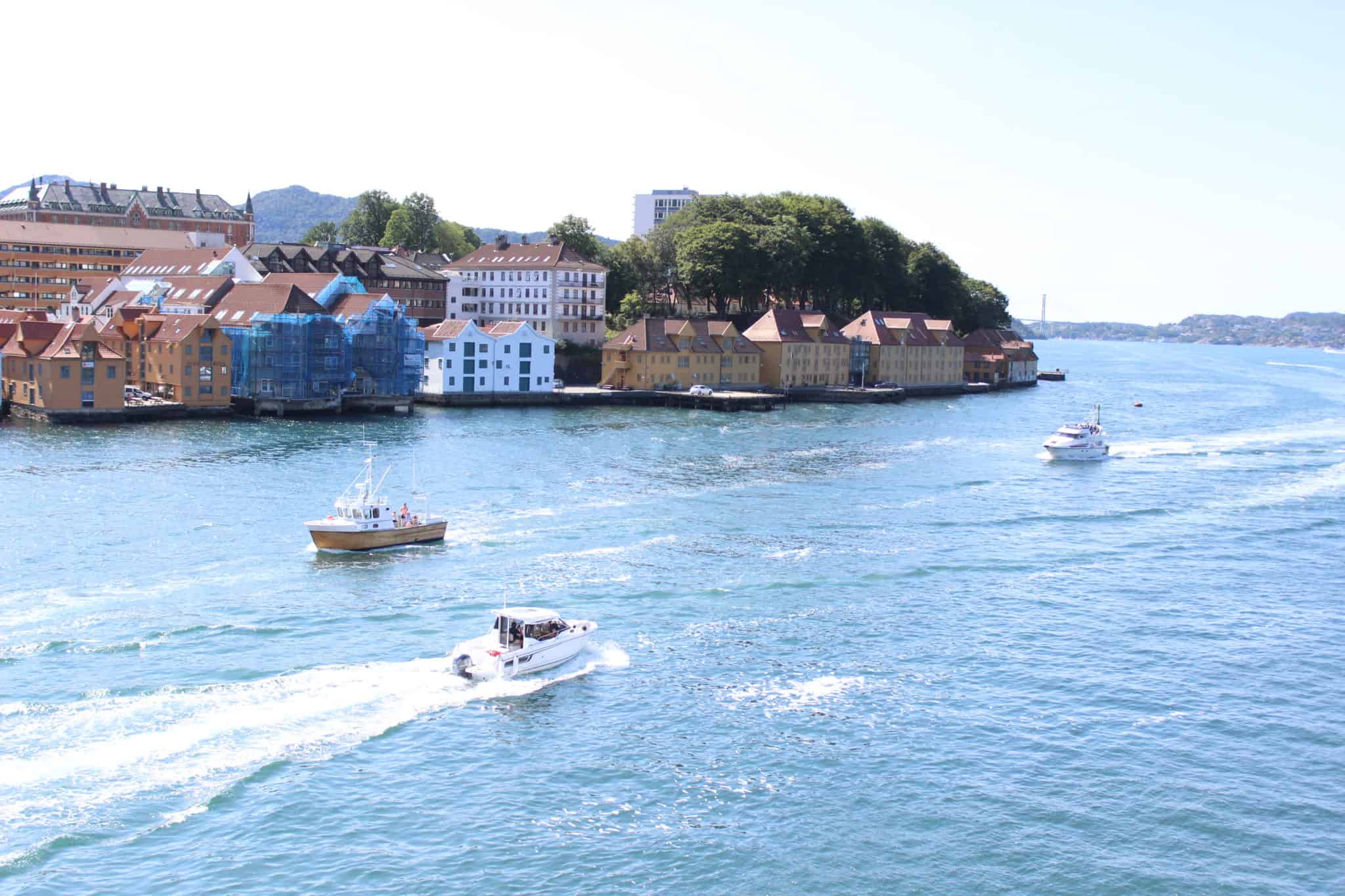 For history buffs, it may be the trip of a lifetime to visit Rome, Pompeii and a variety of other Roman ruins on the same cruise. But to others with only a little interest or knowledge of the ancient world, after a while, every ruin starts looking the same(no matter how impressive).
Many stops have food tours, farm visits, biking excursions, and any number of out-of-the-box shore excursions. In order to minimize boredom or repetitiveness, just make sure to include some unique things in each port.
Conclusion
With a bit of preparation and planning, a family cruise can be a great memory for everybody who is lucky enough to be on it. When choosing the best line for you, manage your expectations and plan activities on and off the boat that engage the whole group, then you are sure to have a great time.
Bon Voyage!
READ PREVIOUS: Part 3: The Fun Starts Here 
This is part two of a four-part series from guest columnist Michael York