The foundation of the cruise industry is the comfort and enjoyment of its guests, so it's hardly surprising that they are ahead of the game on cool technology. The state-of-the-art tech onboard today's cruise lines pamper, surprise, and excite cruisers while making their stay as enjoyable and relaxing as possible.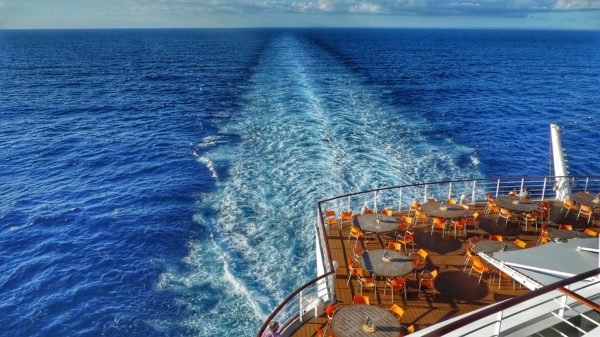 Here is some cool technology you may see on your next cruise.
1. Streamlined Check-In and Drinks Service
The Caribbean is among the most popular cruise destinations in the world, so it's fitting that the Royal Caribbean has invested in one of the most decked-out ships in the world. Recently, the company poured over $900 million into upgrading their vessels — and it shows. Royal Caribbean's Quantum of the Seas is the most advanced ship in the world right now and has some real technological achievements onboard, both for navigation and passenger-friendliness.
One of the first things you'll notice is the streamlined check-in service, which involves taking a picture of your face and scanning your luggage with a handy app on your phone — from here, the ship will do the rest. The facial recognition technology onboard will recognize and open the doors for you, meaning the whole check-in process takes under 10 minutes.
Once you check in, you'll want to hit the bar. Here, you'll find robotic bartenders designed to mix up the perfect cocktails on-demand. These bionic arms don't only work from a set list of cocktails either, as they will allow you to create tasty custom drinks as well. The app on your phone and the customer location technology also allows you to order drinks and food from anywhere on the ship, via your smartphone, and have it delivered by the waiting crew — all of whom are armed with an iPad. You can even track your order in real time. Attention to detail goes a long way.
2. Virtual and Augmented Reality Innovations
The Quantum also comes with augmented reality (AR) and virtual reality (VR) technology, which seems to be a relatively popular amenity for cruise ships right now. Onboard the Quantum, AR tech is mainly based in the navigation department. You'll find a cool exterior display window overlaid with digital navigation information designed around the current weather and conditions. This technology also provides for some ultra-cool gaming systems, which include laser tag and escape room challenges for the cruisers.
Regarding VR, some ships offer VR island-hopping experiences — allowing you to explore the land from the ship. Royal Caribbean has also recently worked with the tech company, X Studios, to develop the idea of "virtual reality dining." With VR changing the world in many ways, the intention here is to be something of a novelty for cruise ship holidaymakers. Head of Innovation and Transformation at Royal Caribbean Joey Hasty is honest about the limitations of this specific VR experience, admitting it's more likely to work for something simple like a dessert bar rather than a four-course meal. But the idea is cool, nonetheless.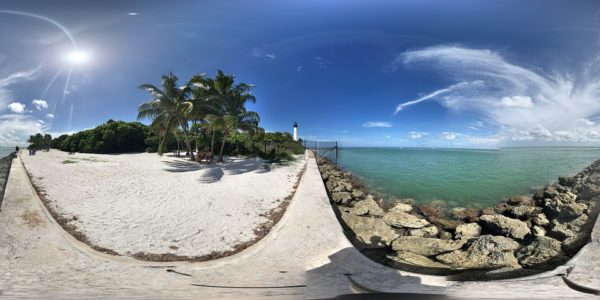 3. Wearable Tech
Big cruise companies like the Royal Caribbean and MSC Cruises are also investing in wearable tech in the form of wristbands, which can unlock your cabin door for you on approach, as well as allow you to locate your children from anywhere on the ship. These work with RFID (radio frequency) technology coupled with the company app. On MSC, these bands also function as wearable credit cards, allowing you to swipe your wrist to pay for things onboard. The wearable tech is also what allows the waiting staff to locate you to deliver drinks and food requested via the app. And, it provides the staff with relevant information, such as your first language, which creates a more personalized service. With this service, you can also request drinks delivered for later, and because of the location technology, they will have no problem locating you anywhere on the ship.
4. Onboard Navigation
Easily one of the most useful things onboard these floating mega-hotels is the map and navigation technology. Again, these often center on the apps you download to your phone before setting off. On some cruises, they come with intelligent systems like iPhone's Siri or Amazon's Alexa, allowing you to ask questions and receive directions from A to B anywhere on the ship. Some even use AR, allowing a path laid out before you on your phone. These features can be especially useful and allow you to effectively get the most out of your stay given the size of some of the cruise vessels today.
5. Entertainment
Finally, we'll look at some of the mind-blowing entertainment on offer. The Quantum comes with an incredible skydiving simulator called iFly, which involves putting on a flight suit and stepping into a large wind tunnel that runs for 60 seconds.
Onboard Carnival Vista, Carnival Breeze and Carnival Horizon you can enjoy the Thrill Theatre: an immersive and high-tech 3D cinema experience with multidimensional effects. Virgin Voyages has released pictures of a new cruiser, still under development, where high-end suites can also come with full music recording studios and plenty of guitars and music. The Oasis of the Seas, a sister ship to the Quantum, has a fantastic AquaTheater, with water ballet and acrobatics, as well as underwater cameras that allow guests to see all the action.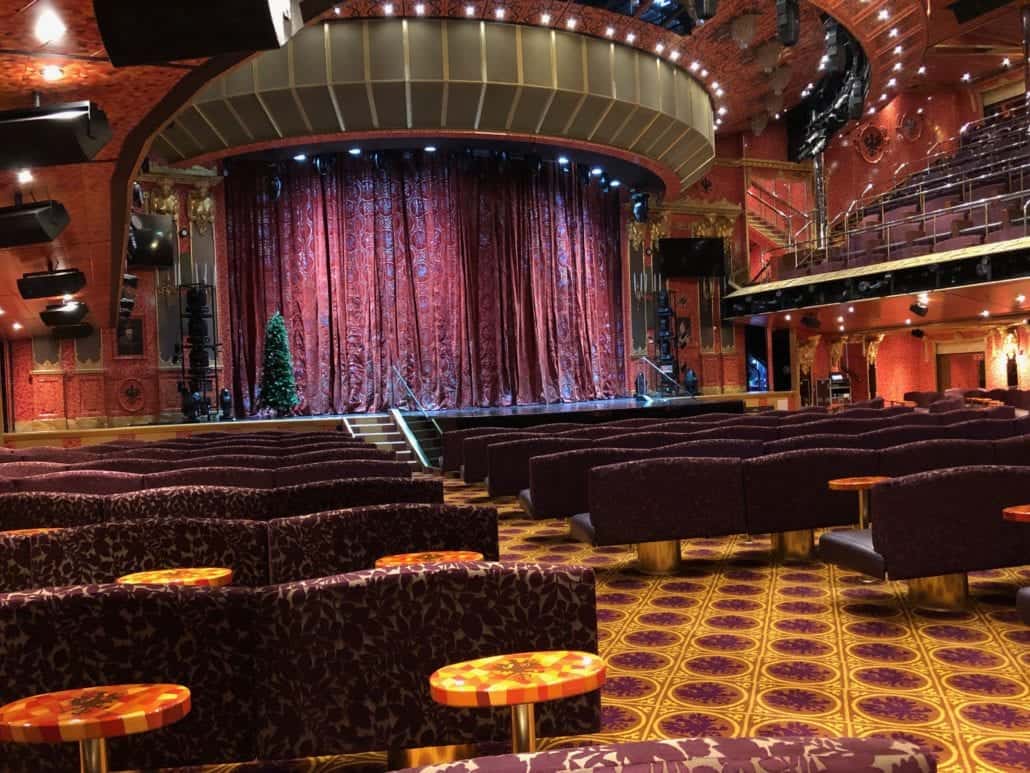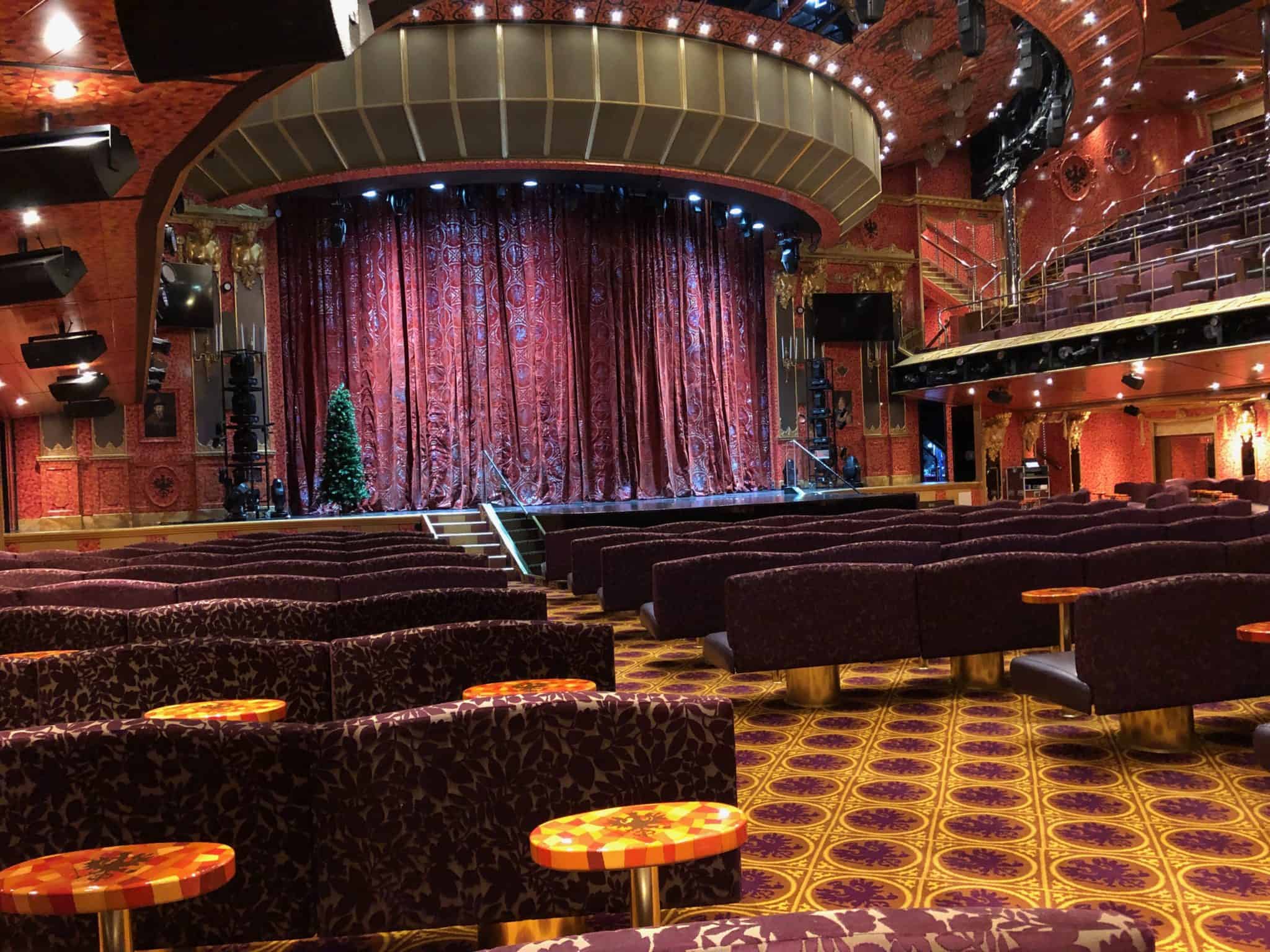 This list is only a handful of the unique features available. So, rest assured, there's no end to the entertainment aboard these high-tech cruise liners. These floating hotels pamper and cater to every need, and they are quickly becoming increasingly efficient at doing that. Whether you're looking for a party holiday, a classy deluxe experience, or something to keep your family happy, these cruises have got you covered.