As Princess Cruises continues to expand their fleet, the line has announced the name of the fifth Royal-class ship that will launch in 2020 – Enchanted Princess.
The ship is set to debut on June 15, 2020, and following will be the sixth Royal-class ship, set to launch in 2021. Construction of the 143,700-ton, 3,660 guest vessel will take place at the Fincantieri shipyard. The other four Royal-class ships are Royal, Regal, Majestic, and Sky Princess, the latter of which will join the fleet in October 2019.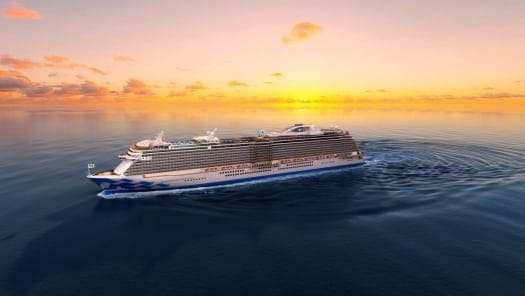 "The name Enchanted Princess is captivating and conveys the elegance and grace of our new ship which will introduce more travellers to the pleasures and value of cruising," said Jan Swartz president of Princess Cruises. "We are certain Enchanted Princess will exceed the expectations of our guests, ensuring they have the most memorable cruise vacation."
Princess Cruises also has two new Liquefied Natural Gas-powered ships on order, which brings their orders to five ships in six years.
Bookings for Enchanted Princess' inaugural European season will open on November 8, 2018.