Did a Royal Caribbean crew member really wave a giant, cut-out hand marked "BYE" as the cruise ship left port, stranding passengers? Yes, although those two things weren't necessarily related.
Seeing Isn't Always Believing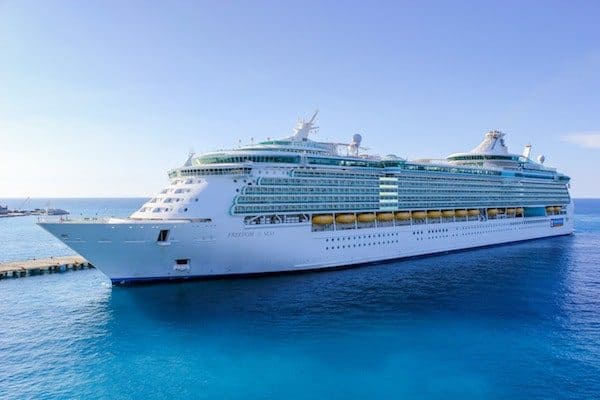 Sometimes, two plus two equals something other than four. That definitely appears to be the case where a video which circulated earlier this week is concerned.
It began when a video surfaced which appeared to show a crew member aboard Royal Caribbean's Freedom of the Seas callously waiving a gigantic cut-out hand as the ship left not only the port of St. Maarten, but two passengers who'd missed the ship.
However, what's far more likely is that there was absolutely nothing callous about the crew member's actions. Instead, it was likely a case of one thing (the giant hand) having absolutely nothing to do with the other (the passengers who missed the ship).
Because as the video below shows, this is not the first time crew members have used oversized props to say farewell to a port.
In this case, it was aboard another Royal Caribbean ship, the Allure of the Seas.
Cruisers Love To Cheer on "Runners"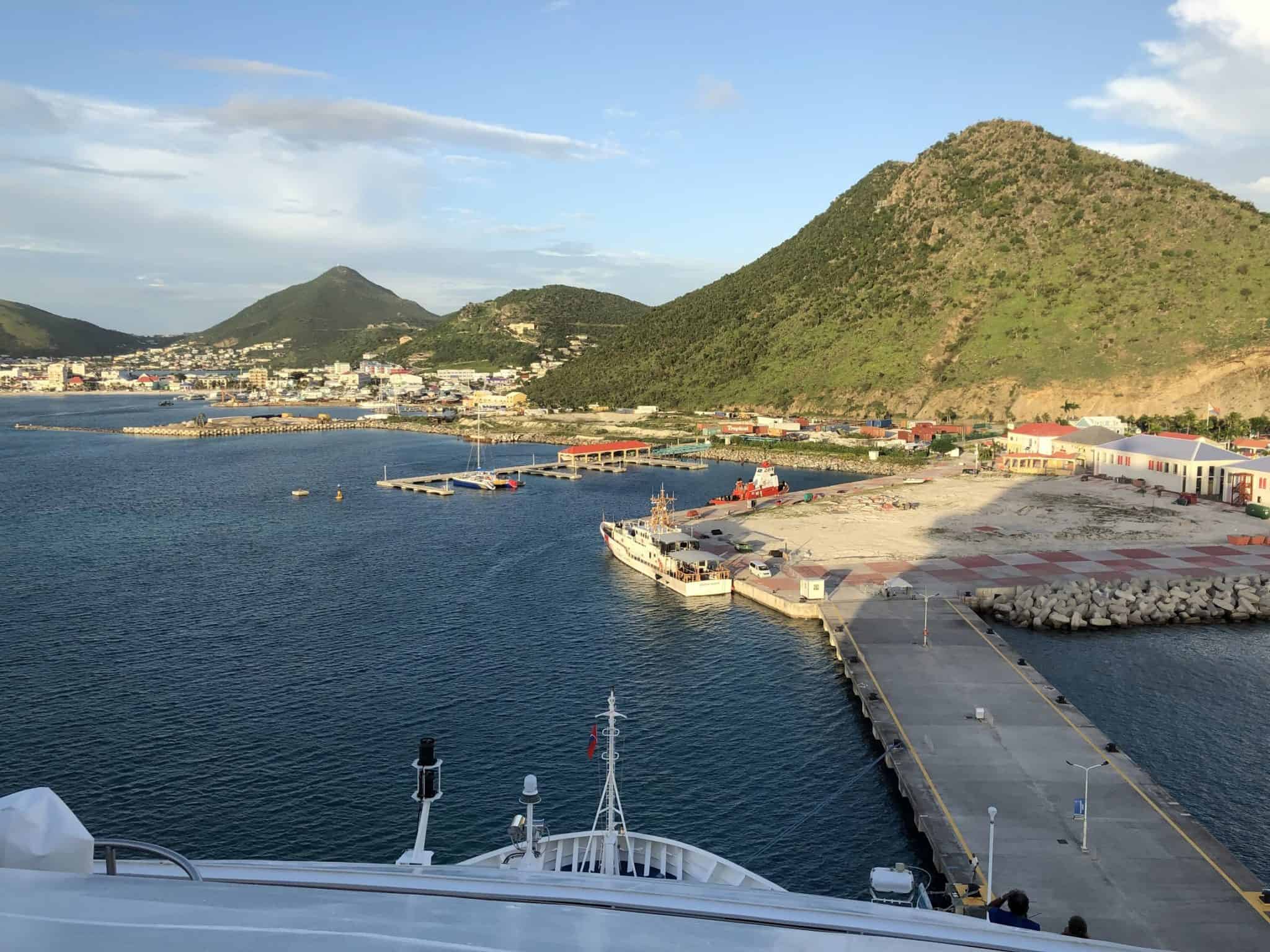 In some stories about the incident, much has been made about people shouting "They're missing the boat!", as if these words are being shouted to the crew member waving the hand. But of course, those of us who cruise regularly know that it's not at all uncommon for passengers to line up along top-deck railings (often with drinks in hand) to cheer on "runners" as they dash down the dock to catch ships that are about to set sail.
It might sound cruel, but it's all done in good fun… and perhaps with a tiny bit of "Hey, we made it back on time, why couldn't you?" thrown into the mix.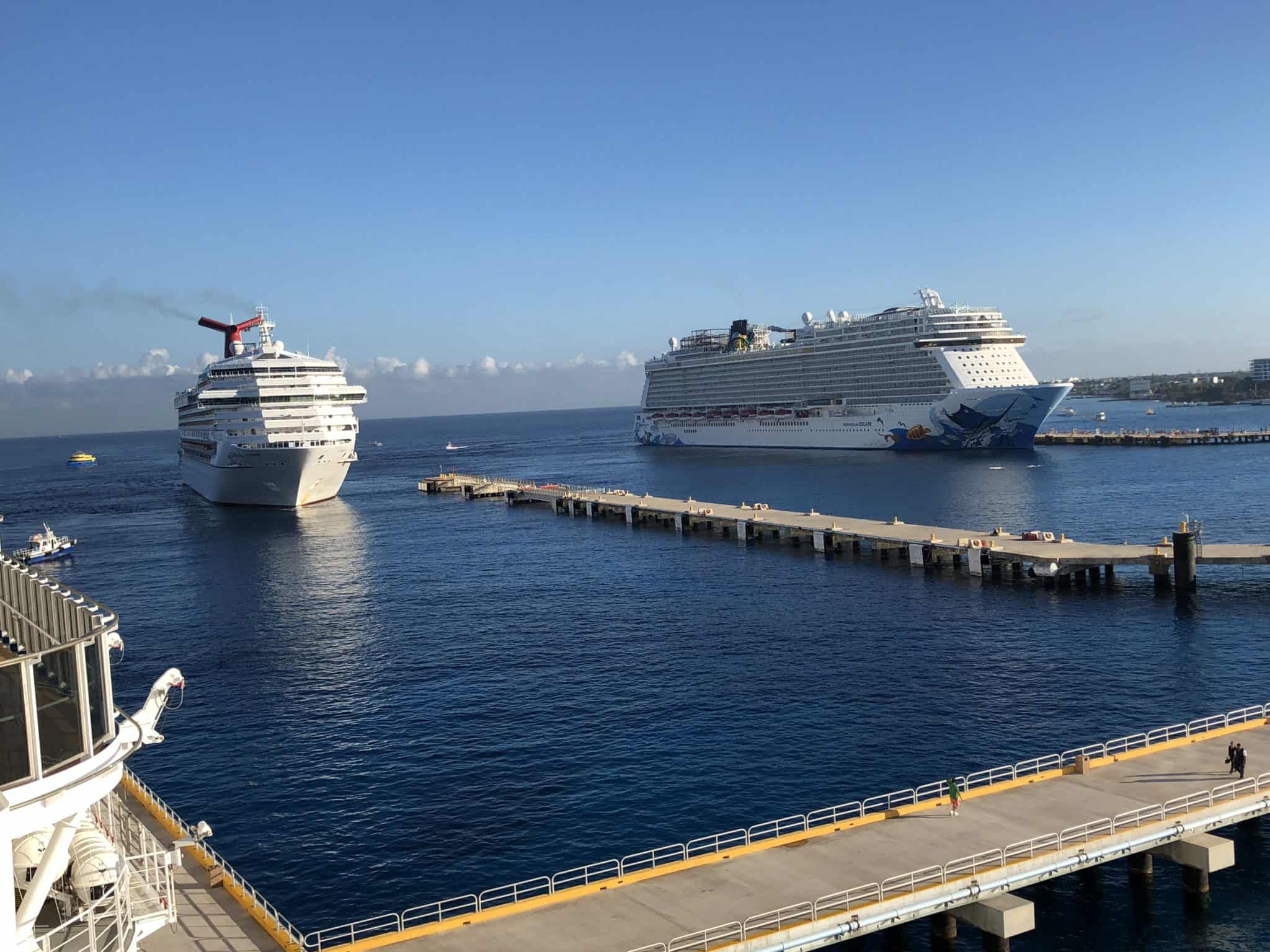 But it's almost impossible to imagine a crew member purposely waving a taunting sign at people who'd missed the ship, let alone doing so from a position so close to the bridge. For one thing, it goes against pretty much everything we know about the hard-working crews who work aboard cruise ships.
But more importantly, such behavior would very likely result in the crew member being fired if it was anything more than what it appears to be: a friendly farewell to a port, or perhaps the other ship next docked next to them.