This morning kicked off with breakfast in the main dining room before more scenic cruising. Having worked really hard recently to drop 30 pounds, I'm trying to be careful about what I eat.  But I can't lie, the homemade chocolate croissants they have on this ship are the definition of tempting, and I've been weak… repeatedly. But it's balanced out by the fact that at each stop, we're doing a lot of walking. Or at least, that's what I'm telling myself.
Transiting the Locks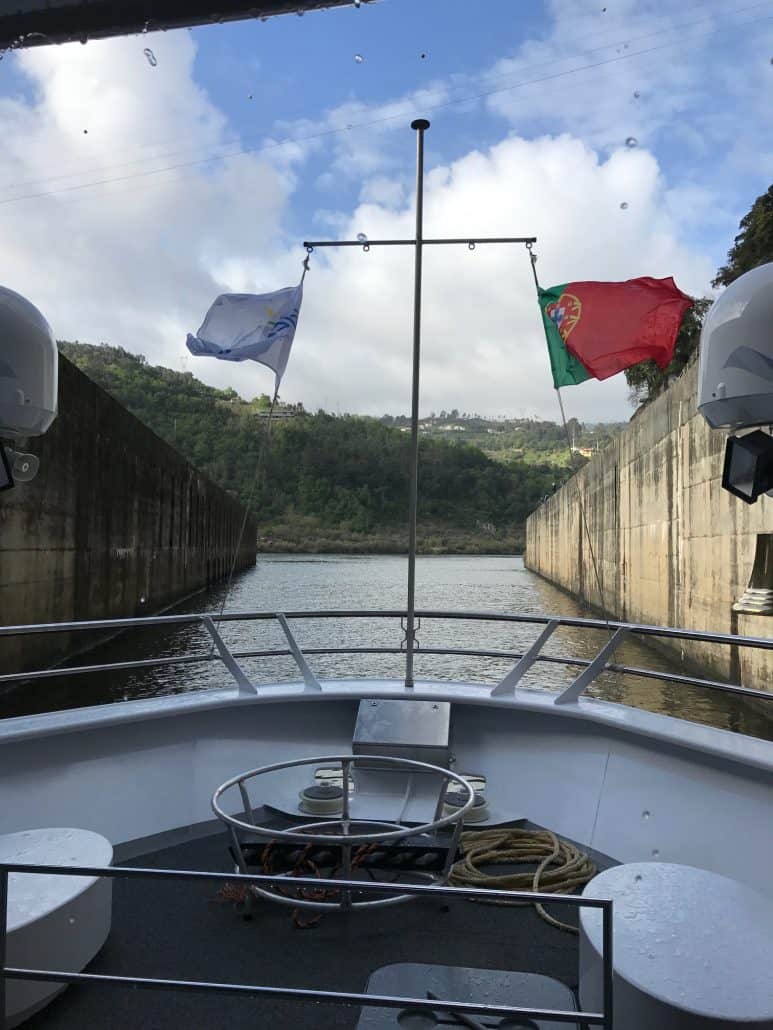 We went through a series of locks in the river and as anyone who has ever done it will tell you, the process is sort of mind-blowing. Like those of the Panama Canal, these locks are doing some pretty major lifting, and it's incredible to watch no matter how many times you experience it. That's why as we were making our way up the river and through the locks, I sat outside on the bow of the ship transfixed by the whole process. I never realized a Portugal river cruise had so many locks.
Arriving in Wine Country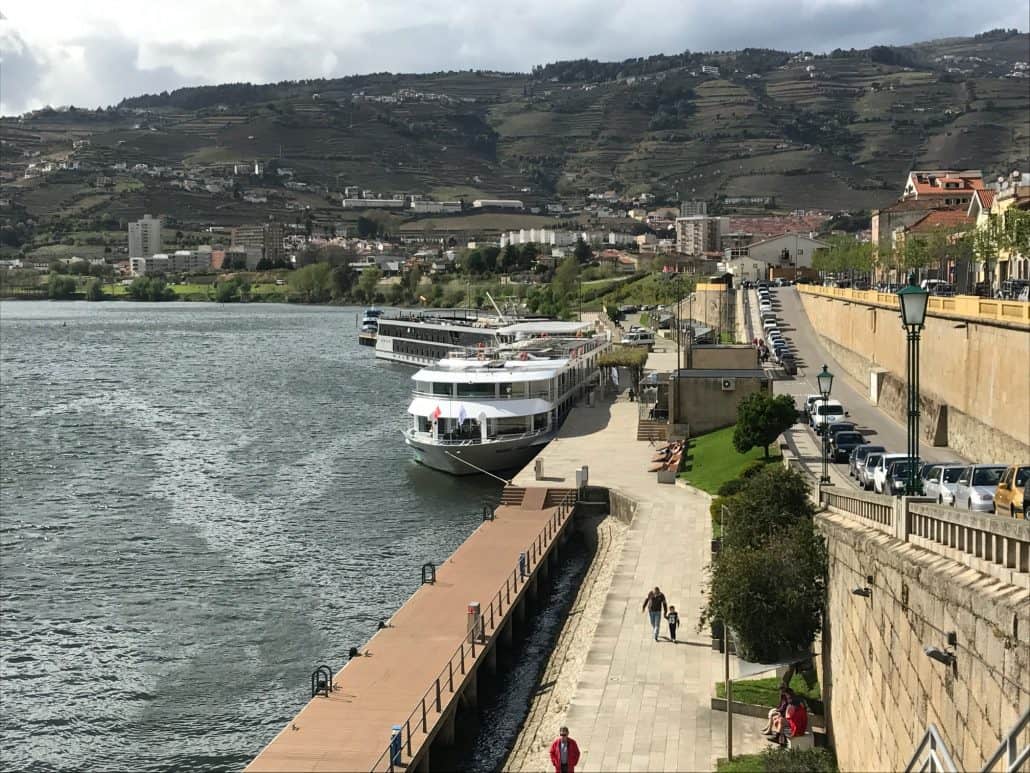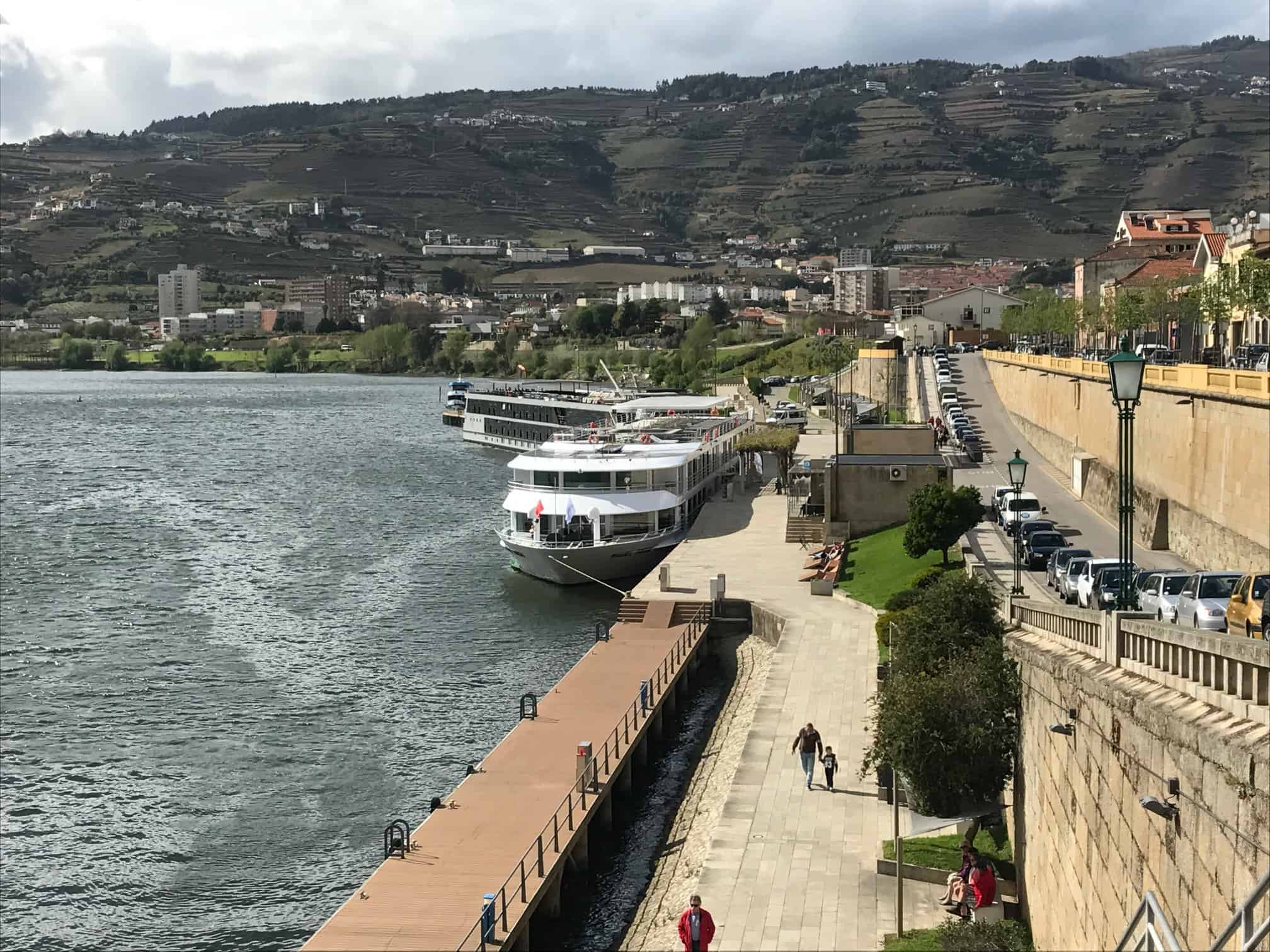 We sat down to lunch just before arriving at the port of Regua. Now, I'm not much of a wine enthusiast, but if you are, this is the place for you. The region has been exporting wine for over 200 years, and its port wines are one of the biggest drivers of the local economy. Regua has even been dubbed "The International City of Vine and Wine." So… yeah, they know their wine.  
Why Take A River Cruise?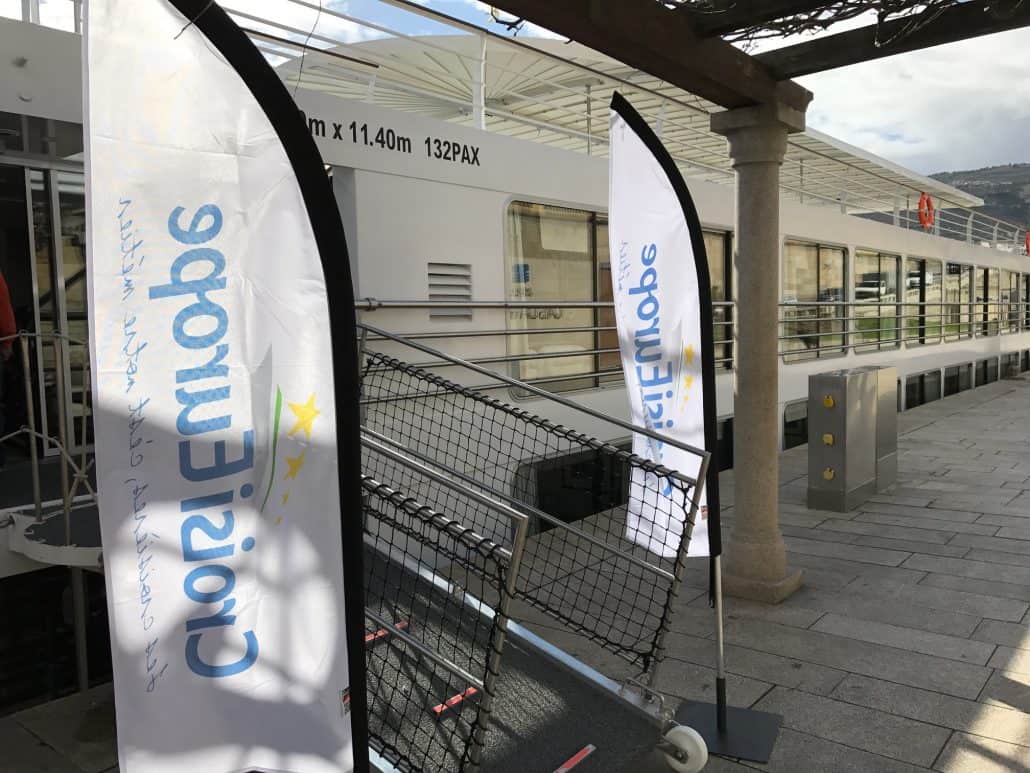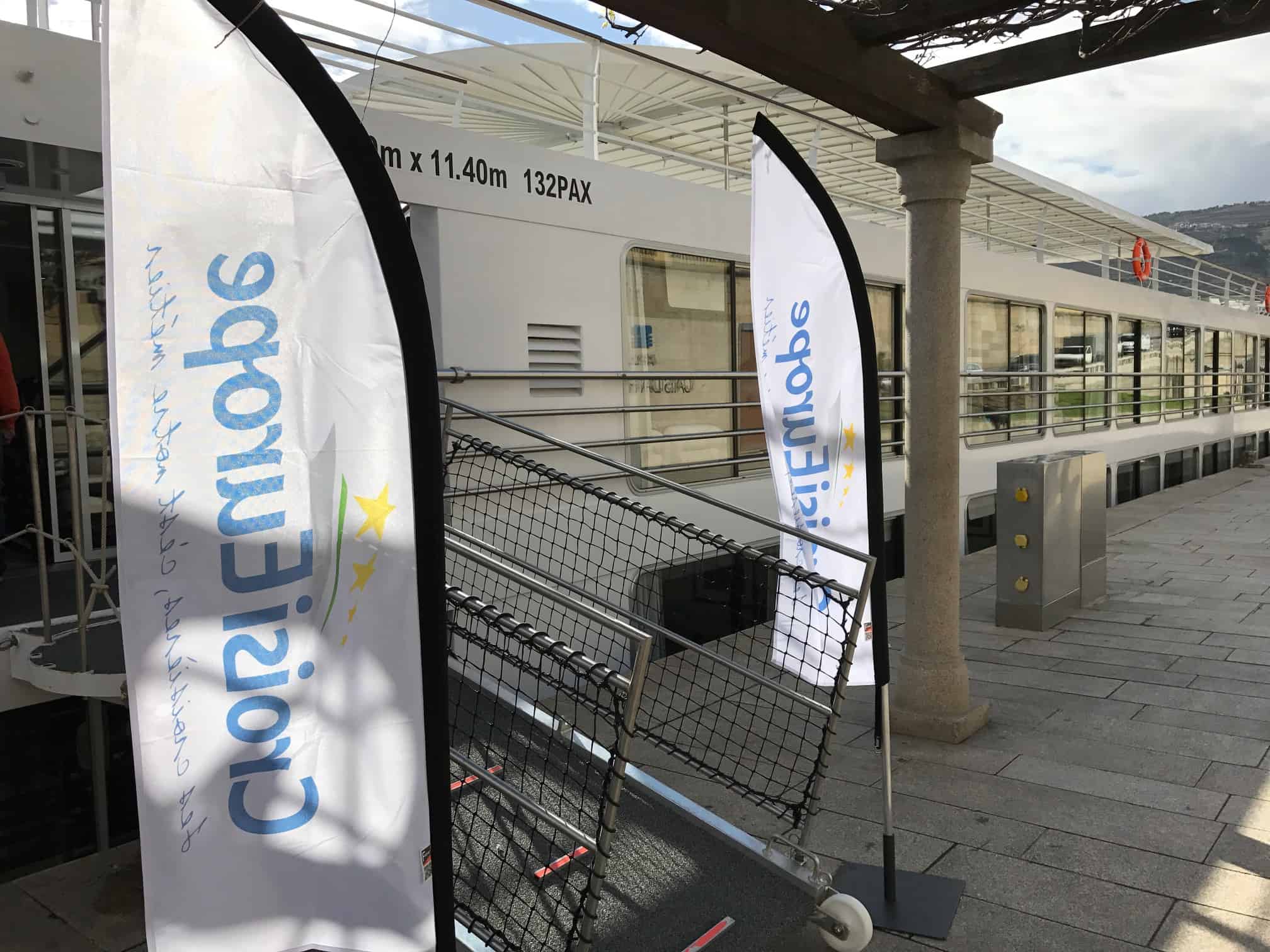 When I checked my email, I found one from a reader asking if I found river cruising boring, especially when compared to the rock walls and non-stop entertainment offered on ocean cruises. I can see how that might be the case for some people, but it's never proven true for me. I suspect it has a lot to do with the mindset you go into any vacation with. On a river cruise, it's a more relaxed pace, but there's a certain freedom in that. There's not the pressure to always be on the go, and you aren't herded like cattle from one spot to another. It's also incredibly easy to make your own adventure, as the ships tend to dock very close to the very heart of whatever city you're visiting, making it easy to simply stroll into town and find a great restaurant to have dinner or some cool places to explore.
CroisiEurope has Fantastic Crew
I should also mention how fantastic the crew of this ship has been. Before getting off the ship earlier, I asked one of the staff if they had any recommendations. Thanks to his guidance, I wound up stepping out of my comfort zone and into the local culture in a great bar and restaurant. Again, this might not necessarily be for everyone, but there's something intoxicating about going off the beaten path.
Dinner!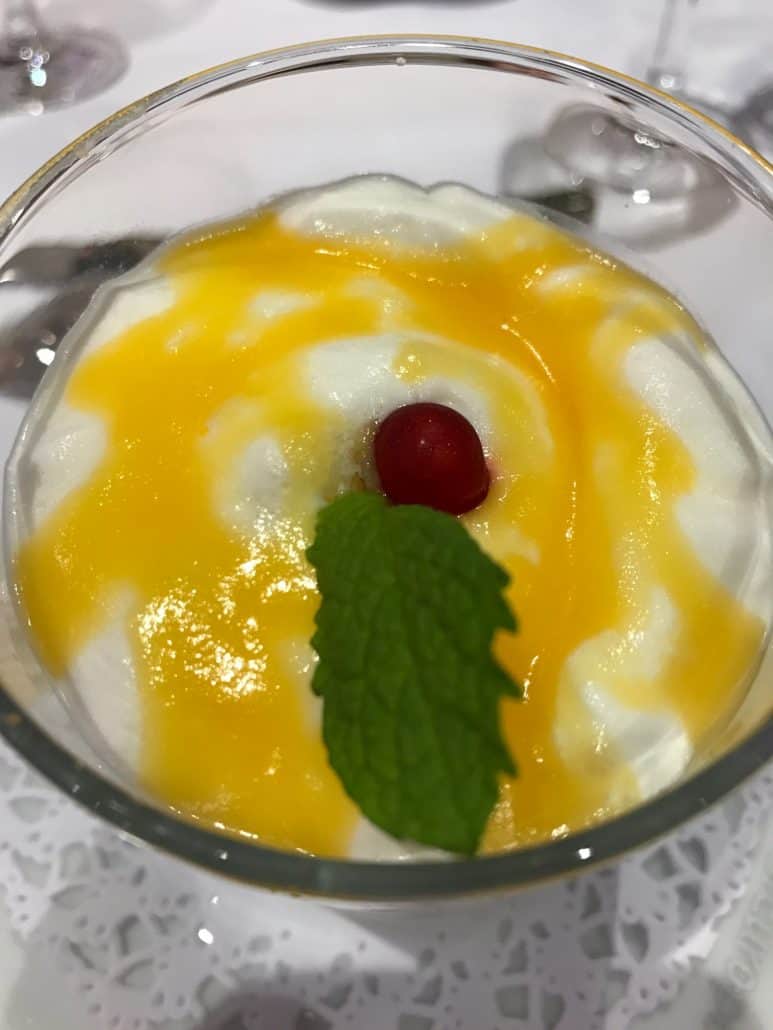 Once back onboard, I headed down for dinner. As I've mentioned before, I'm basically a meat-and-potatoes guy. There are some foods that others consider a delicacy and I avoid like the plague. I asked the chef if he had an alternative option for the appetizer offered, and he suggested a tossed salad with balsamic topped with walnuts. Perfect, especially when paired with the beef entrée and a side of asparagus. Dessert was some type of deconstructed pie graham cracker goodness; it was awesome! 
After Dinner
The initial plan was to venture back into town after dinner, but it was pouring rain and 40 degrees, so I sat in the lounge and chatted with some of my fellow travelers before calling it a night. Ships are not allowed to transit the Douro River after dark, so overnighting in a city is almost always the case.
Tomorrow morning we leave here around 6 a.m. and head back to Porto. You'll notice this cruise is shorter than most river voyages. That's because this is really just a "sampling" cruise as opposed to a full-length trip.
Goodnight.