Today was the first and only scheduled sea day of my four-day sailing on the Norwegian Sky. Since 90 percent of the people on the ship opted for the beverage package perk and were likely taking full advantage of it last night, I thought it would be good to wake up really early, grab my camera and shoot footage for the ship tour I'd put together for the site's YouTube channel once I get home.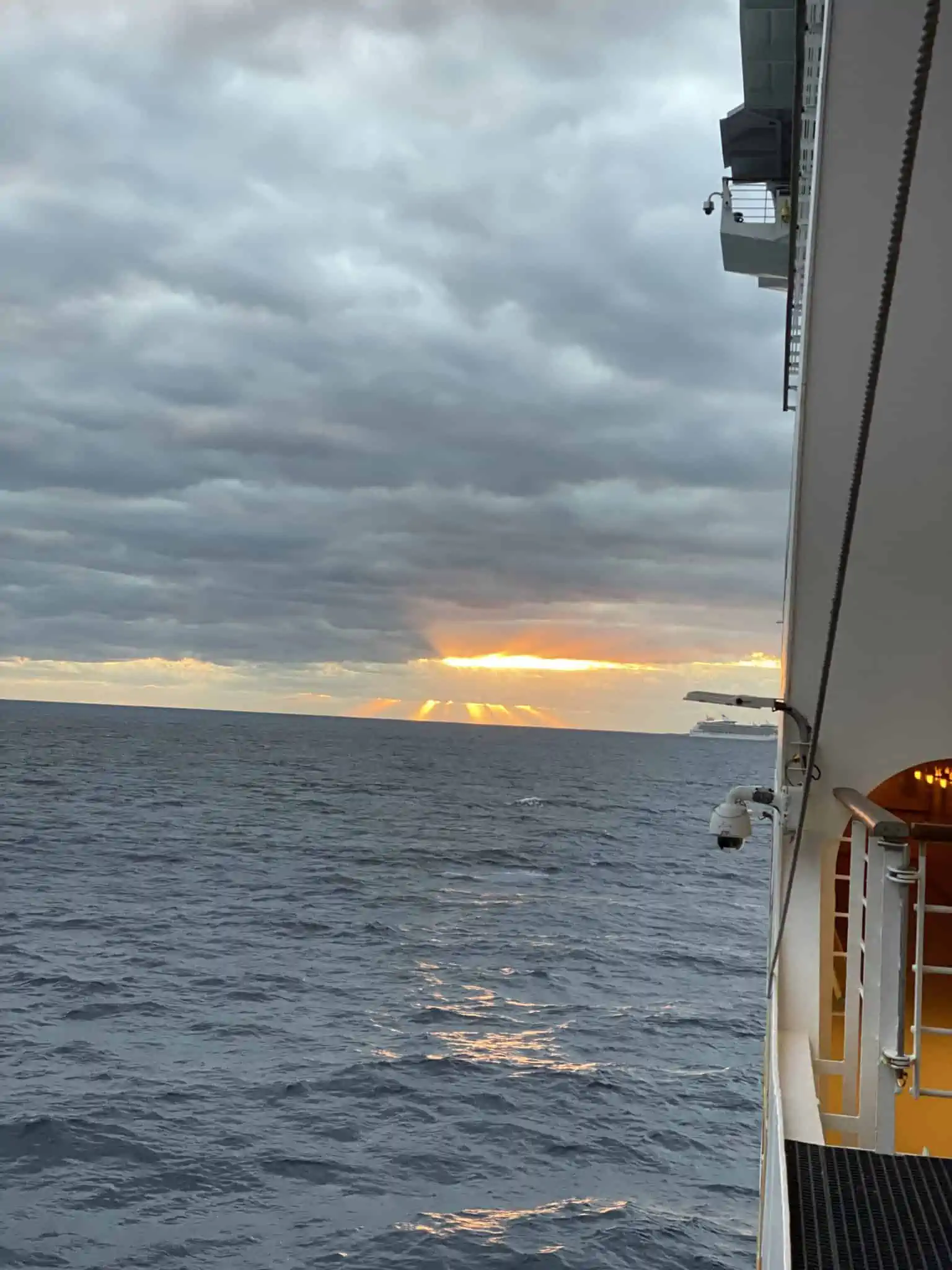 Guess that was a good instinct, because believe it or not, I didn't pass one person while filming.
No Rest For The Wicked (Or The Chair Hogs)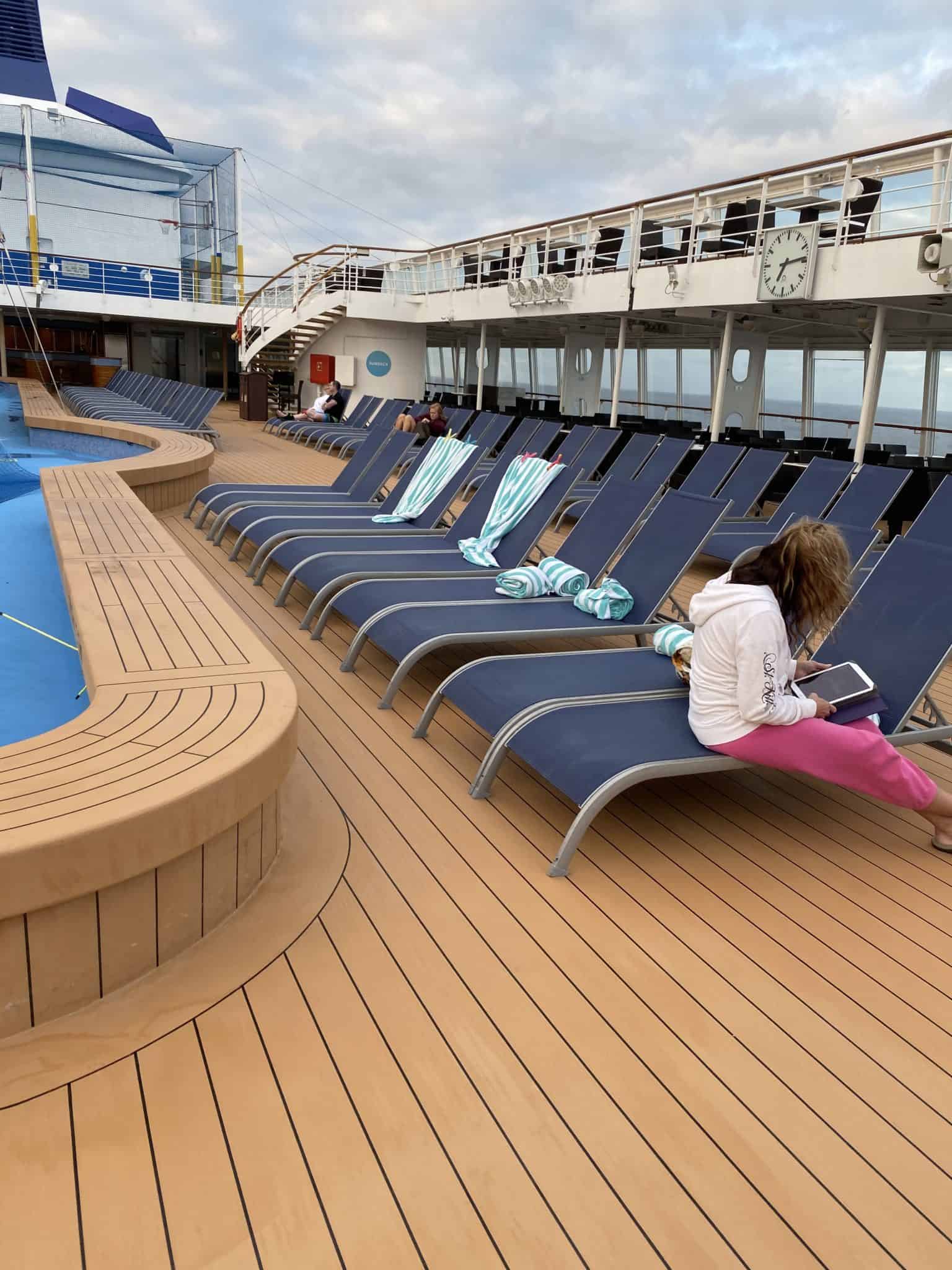 As I was filming outdoors, I noticed it was downright cold off the coast of Florida this morning. And yet, no surprise: by 7 a.m., the deck-chair hogs had already staked their claims.
There are three places on Norwegian Sky in which you can eat for free, although if you want to be technical about it (or are trying to market the ship), you could say there are five.
READ MORE: Trip Report: Norwegian Sky – Embarkation Day
There's the Garden Cafe, which is the buffet, The Great Outdoors, The Local and the two main dining rooms, The Palace and Crossing. The reason I count that as three is that the two dining rooms serve the exact same menu, and the Great Outdoors is really just an extension of the Garden Cafe.
I wrapped up filming around 7 a.m. and thought about hitting the buffet, but instead decided to wait until the main dining room opened. Between cruising and staying in hotels, I eat at an awful lot of buffets. And who doesn't prefer to sit down and have someone wait on you?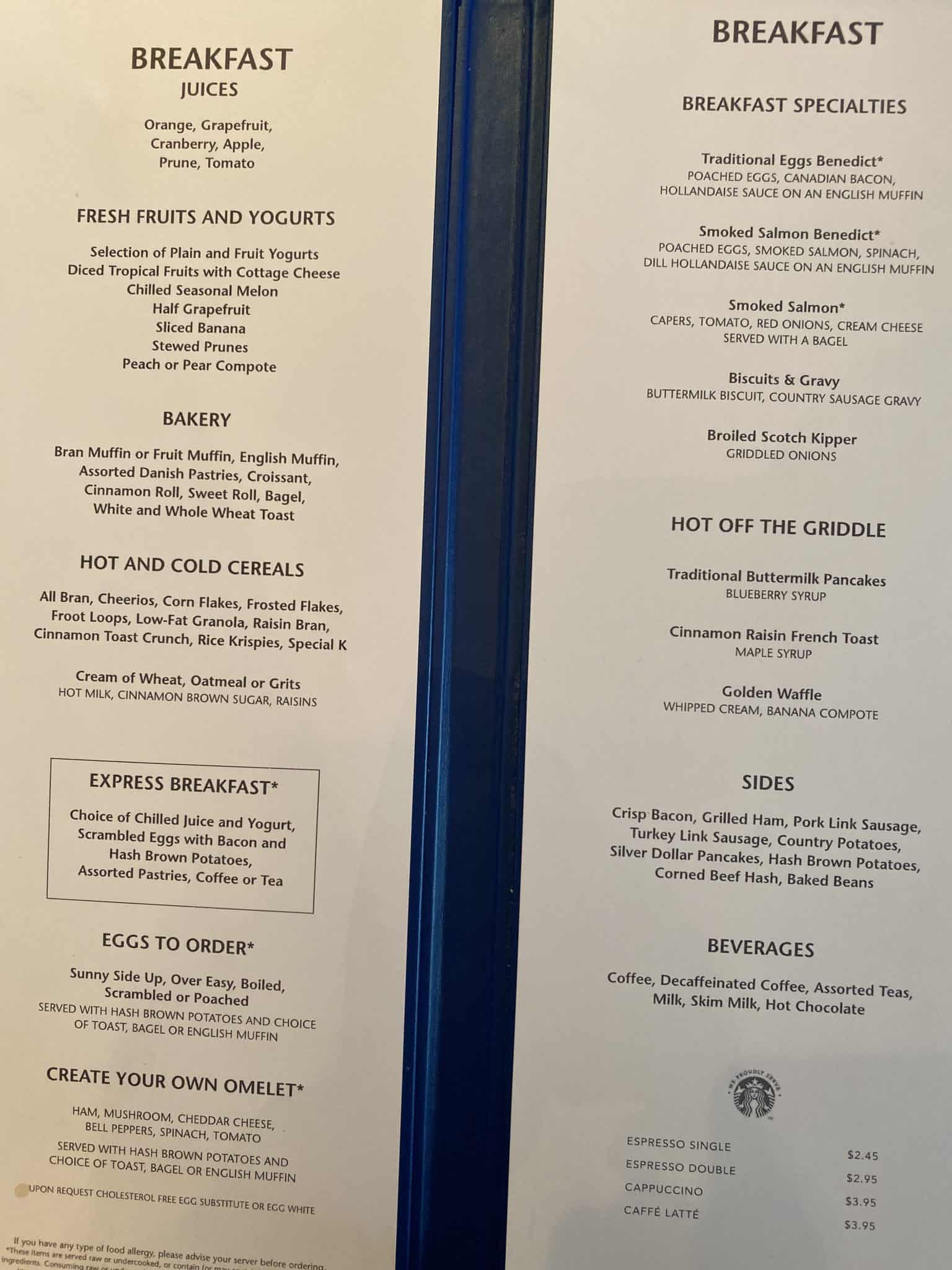 Lucky for me, my stateroom is on deck five and that's the same deck as the midship main dining room. Breakfast service started at 7:30, and I was there to grab a table when they opened. The service was quick and efficient — they kept those coffee refills coming — and the food was decent. I went with a bagel and lox as well as an omelet.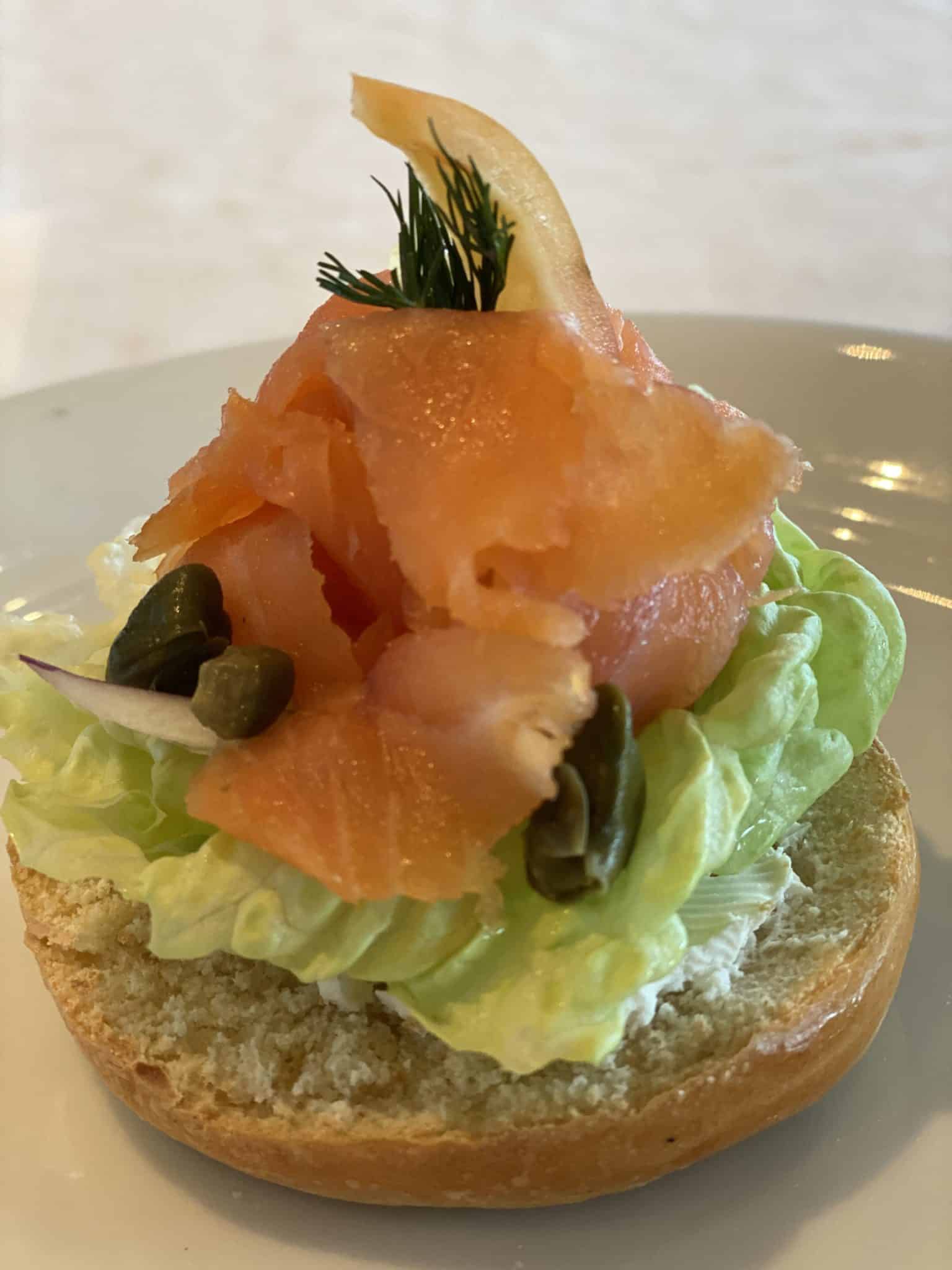 After breakfast, there was a Q&A session with the Chief Engineer, General Manager (aka the hotel director) and the Captain. These are always fun, and they shared some really geeky technical stats about the ship, like it burns 150,o0o metric tons of fuel on a three-day cruise.
Interestingly, this ship has two deck sixes, deck 6 and 6A. For the life of me, I couldn't get an answer as to why. Even the captain told me he'd have to see the original blueprints of the ship to figure it out. But now, I have a mission: I will not stop until I have an answer.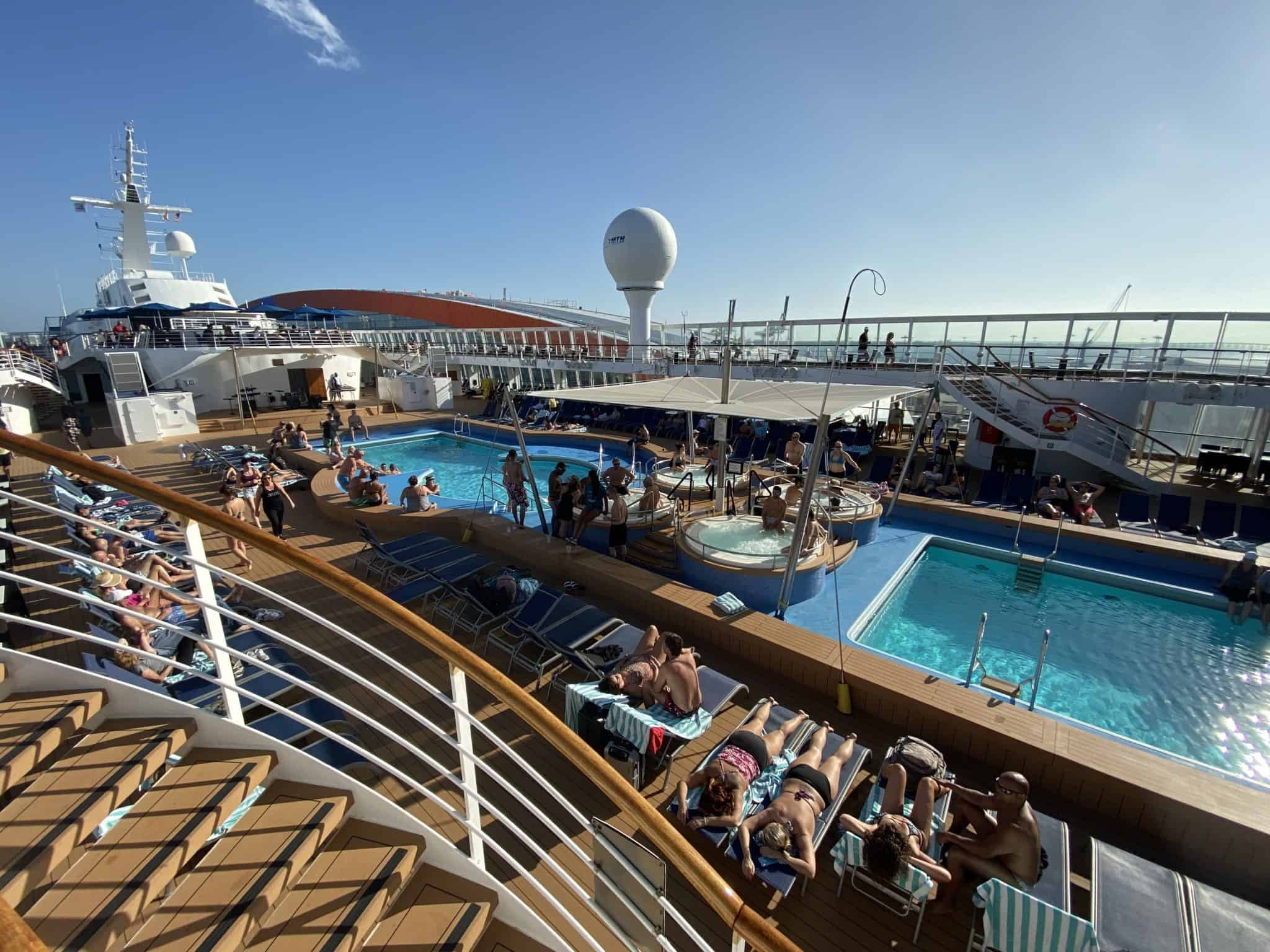 They had several sea day activities planned poolside, but it was a little too cool out there for my Florida blood. Instead, I went up to the Spinnaker Lounge to read until lunchtime. Spinnaker is located all the way forward and has beautiful views from the massive, wrap-around windows.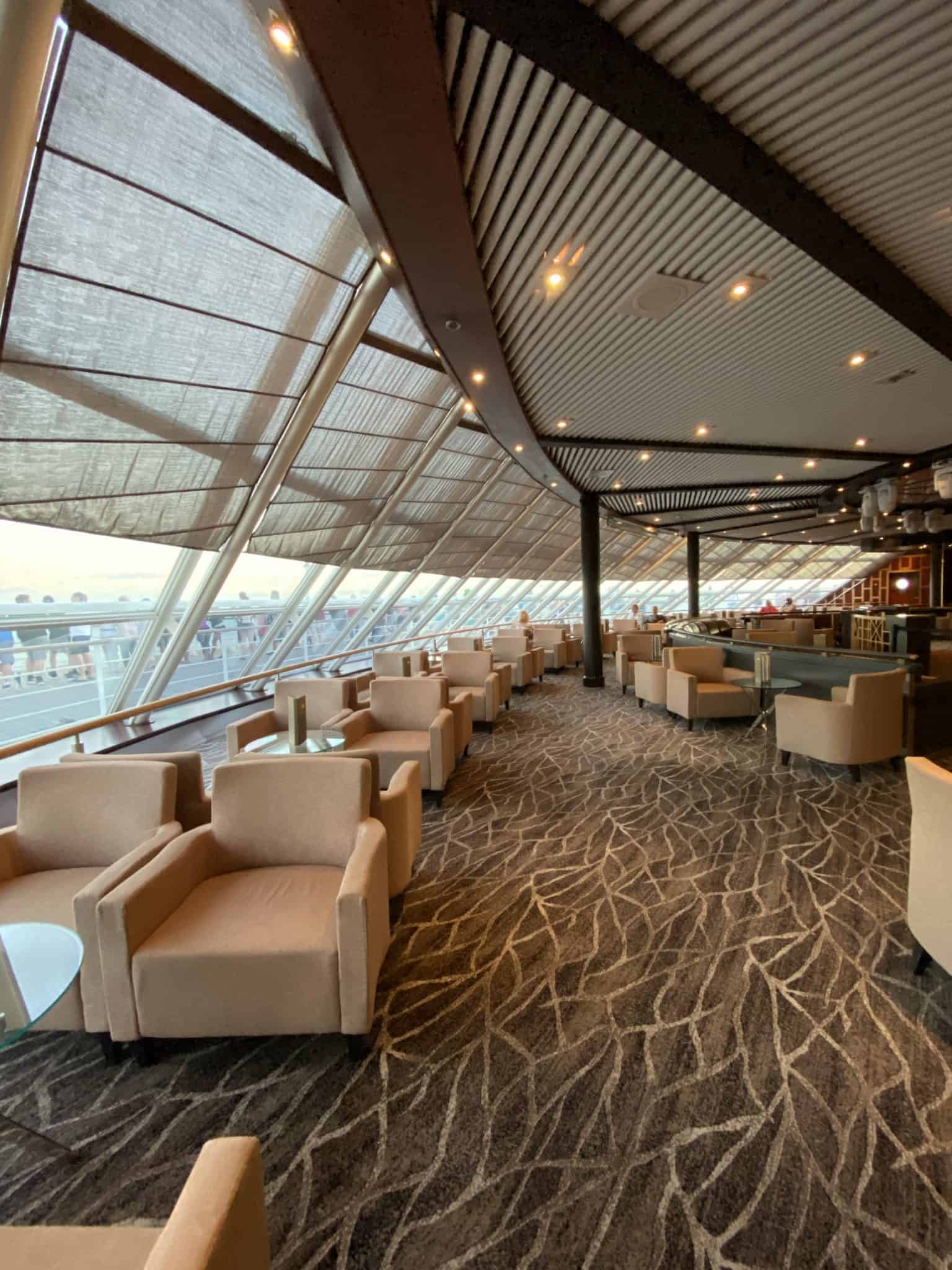 It's a great place to relax during the day, although there's one downside: They use the lounge for a variety of activities. Around noon, people filed in for a discussion about shopping in the ports, which was definitely my cue to exit.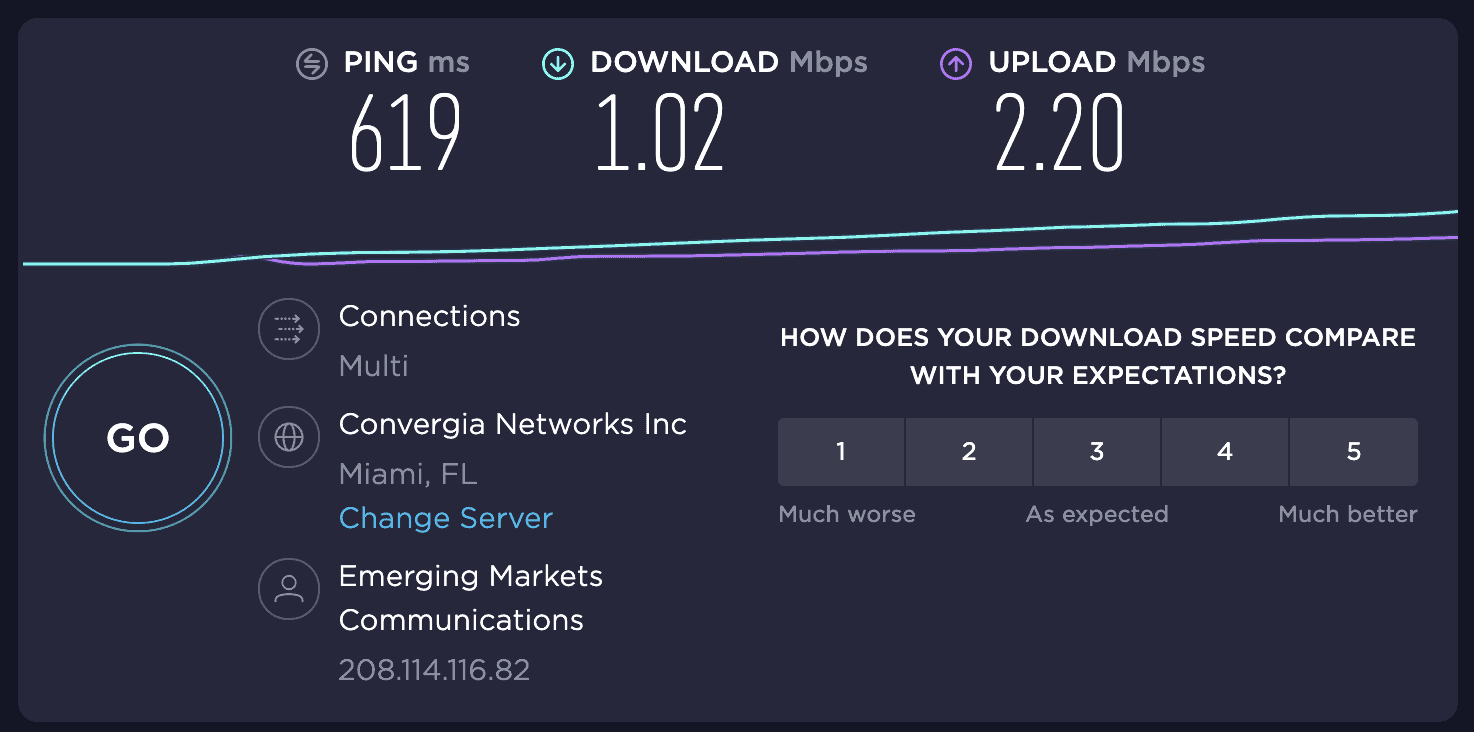 For a sea day, when the majority of people on board are trying to get on-line, the internet was decent. After countless sailings, I've come to the conclusion that if you can get more than 1 Mbps upload or download speed on a sea day, take it and be happy.
Feeding Your Inner Duck
I never really talked about lunch yesterday, so I'll take a moment to talk about the selections at the buffet now. There is your basic salad bar, meat carving station with a variety of hot sides, the bread station, and desserts. I can count on one hand how many times there's been a cruise line buffet that completely blew me away, and it's never been on Norwegian. That said, the food was solid and a decent salad bar is always good to have on hand.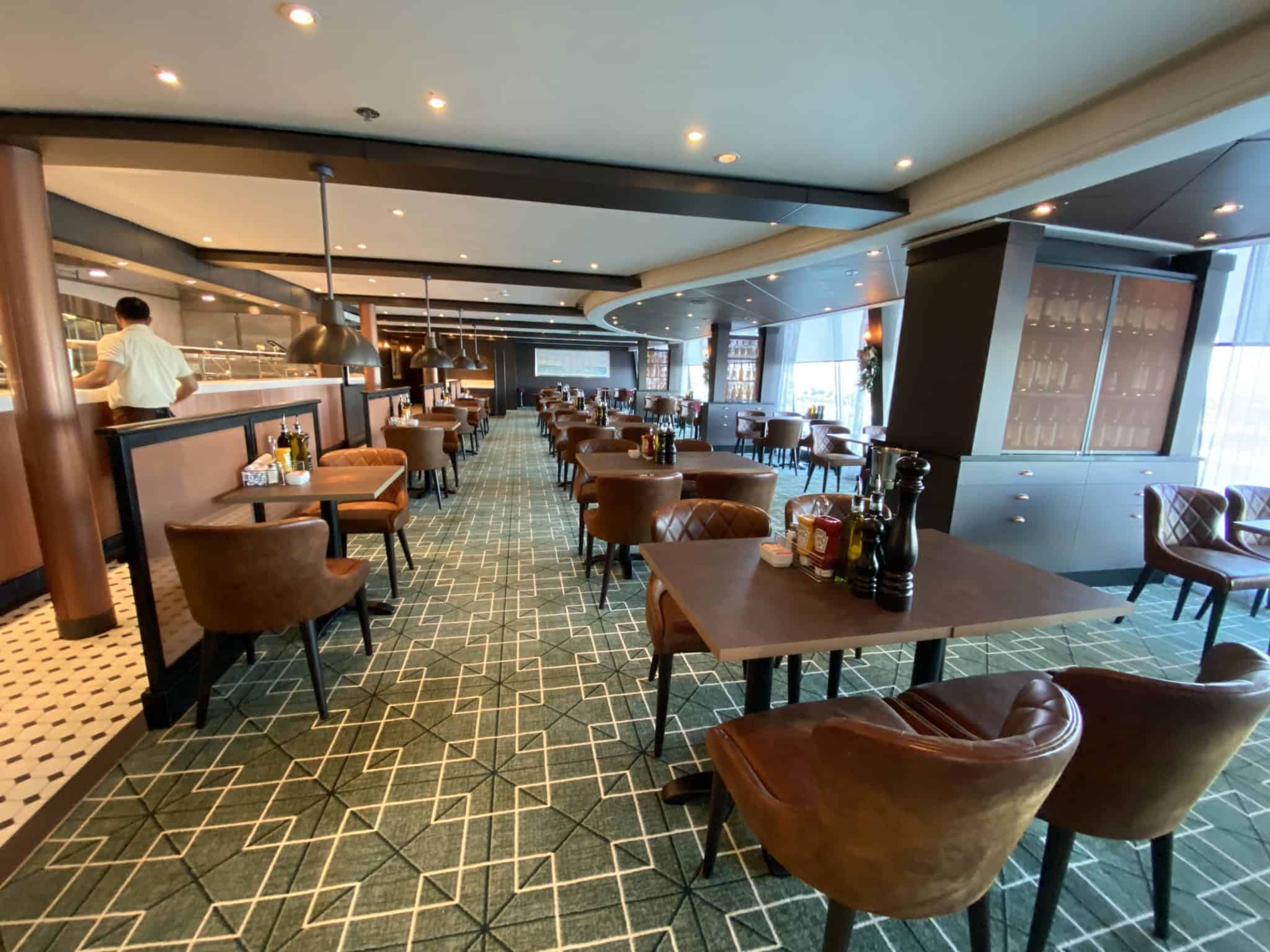 I'm not a big bread person on land, even eating my burgers bunless (I'm weird, I know). But on a ship, it's as if there's a duck in my stomach that's constantly begging me to feed him bread, and I'm okay with that.
As I mentioned, the buffet area consists of both the Garden Cafe (inside) and The Great Outdoors (outside). This isn't a huge ship, but there is a decent amount of space around the buffet. You can also bring your food out by the pool or walk aft.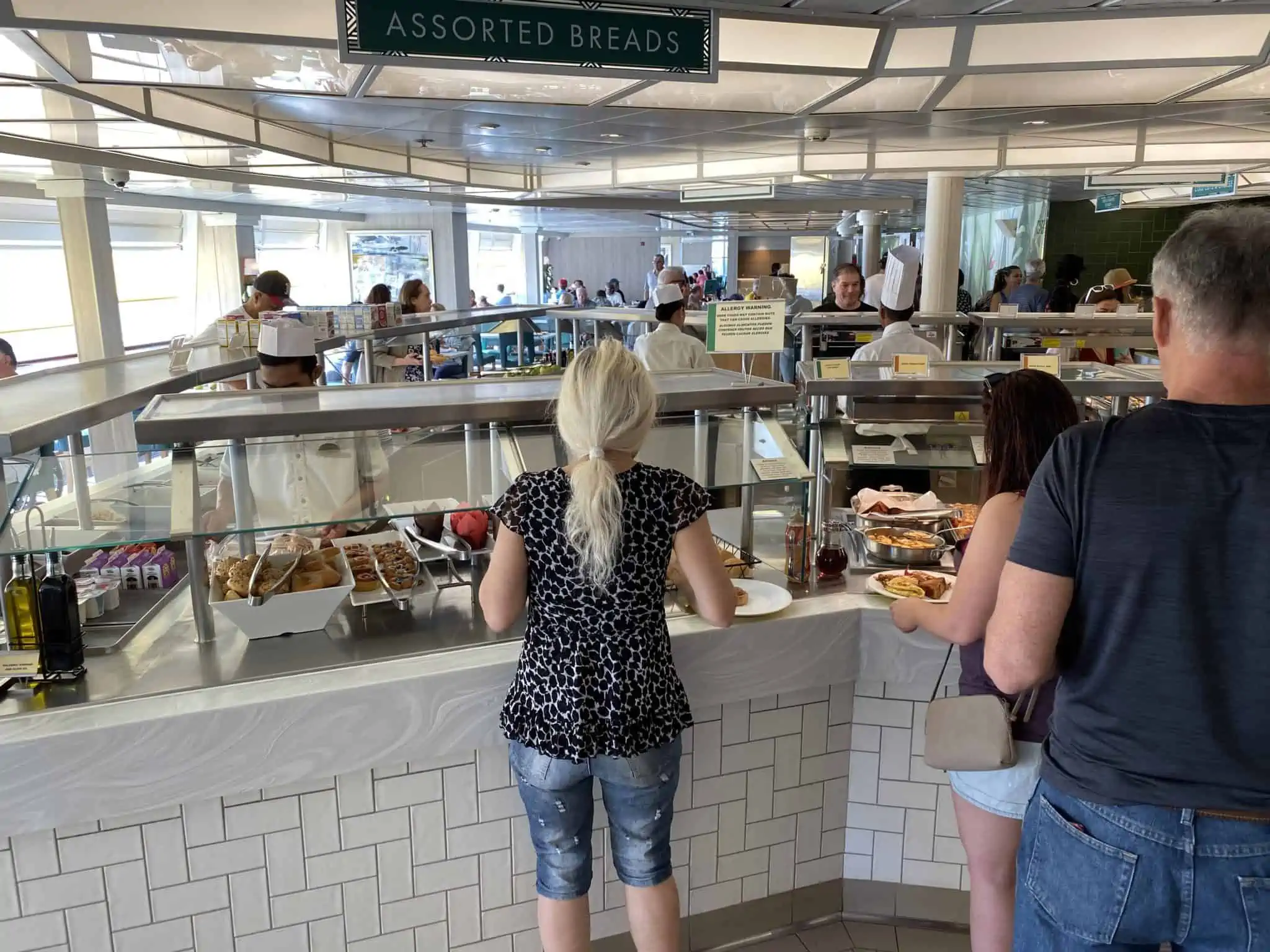 On the back of the ship, just past the Great Outdoors buffet, there's a massive seating area that is almost as big as the indoor seating area. This is the perfect place to have lunch on a nice day. There is a big tent over it as well, so if the weather isn't the best (or if you're looking to stay in the shade on a sunny day), you'll be covered, literally.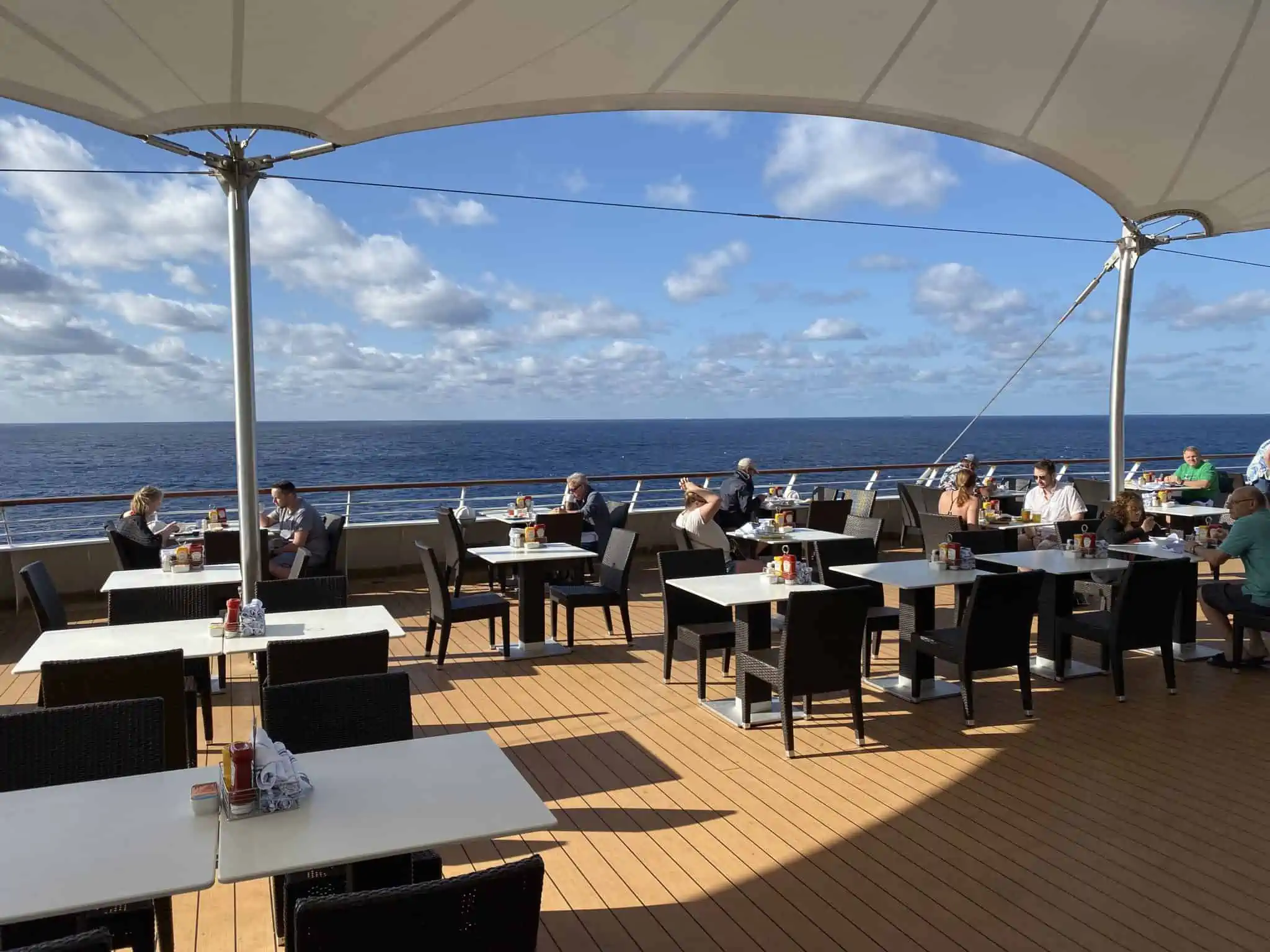 La Cucina, the ship's Italian restaurant, is also open for lunch, offering complimentary pizzas and sandwiches from noon to three.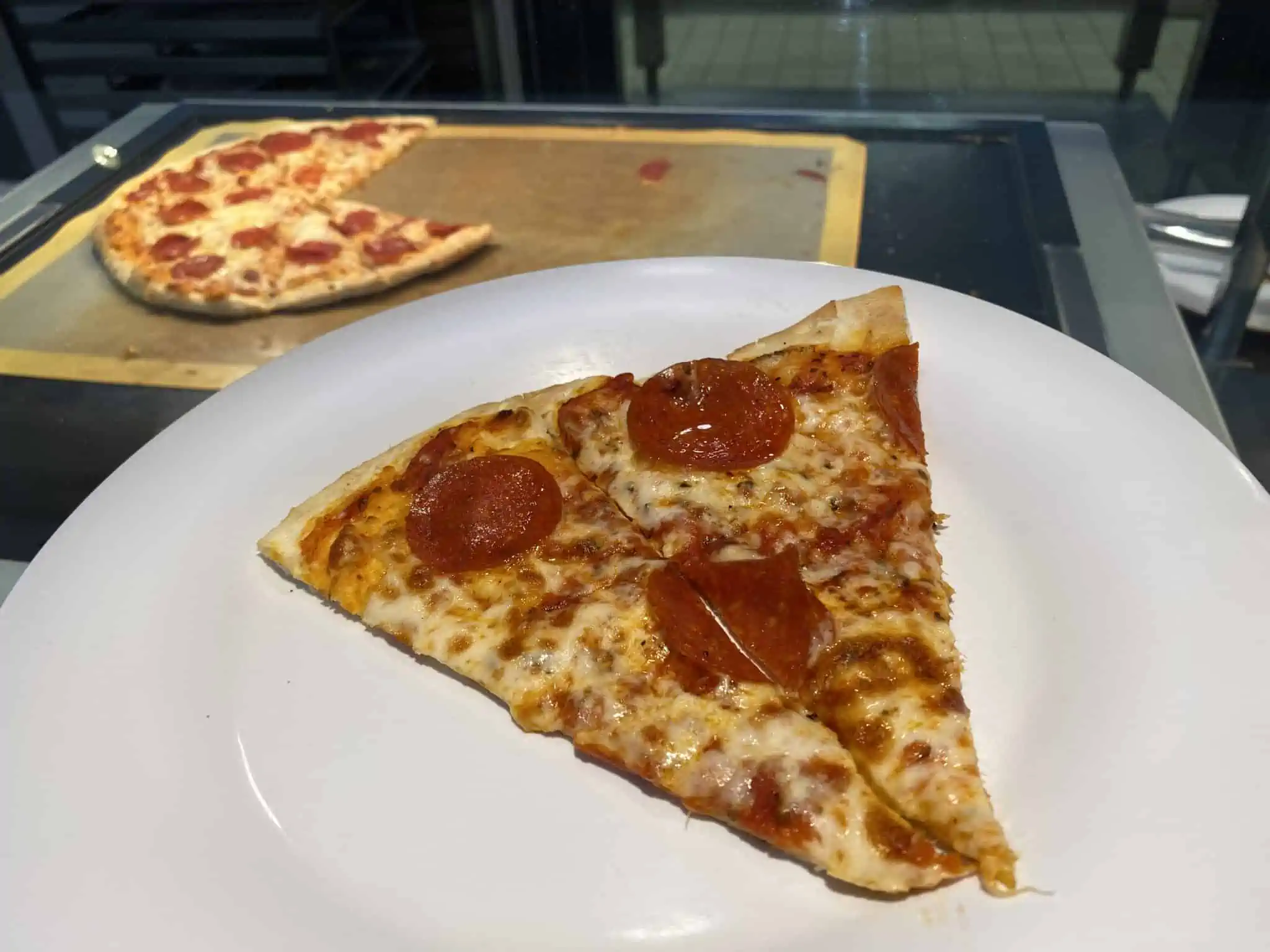 Truthfully, I can't give the pizza here high marks, especially when compared to some of the amazing pizza you'll find on some cruise lines. It's not just this ship, however. Norwegian has never really had fantastic pizza, at least not that I've ever had.
In Praise of Smaller Ships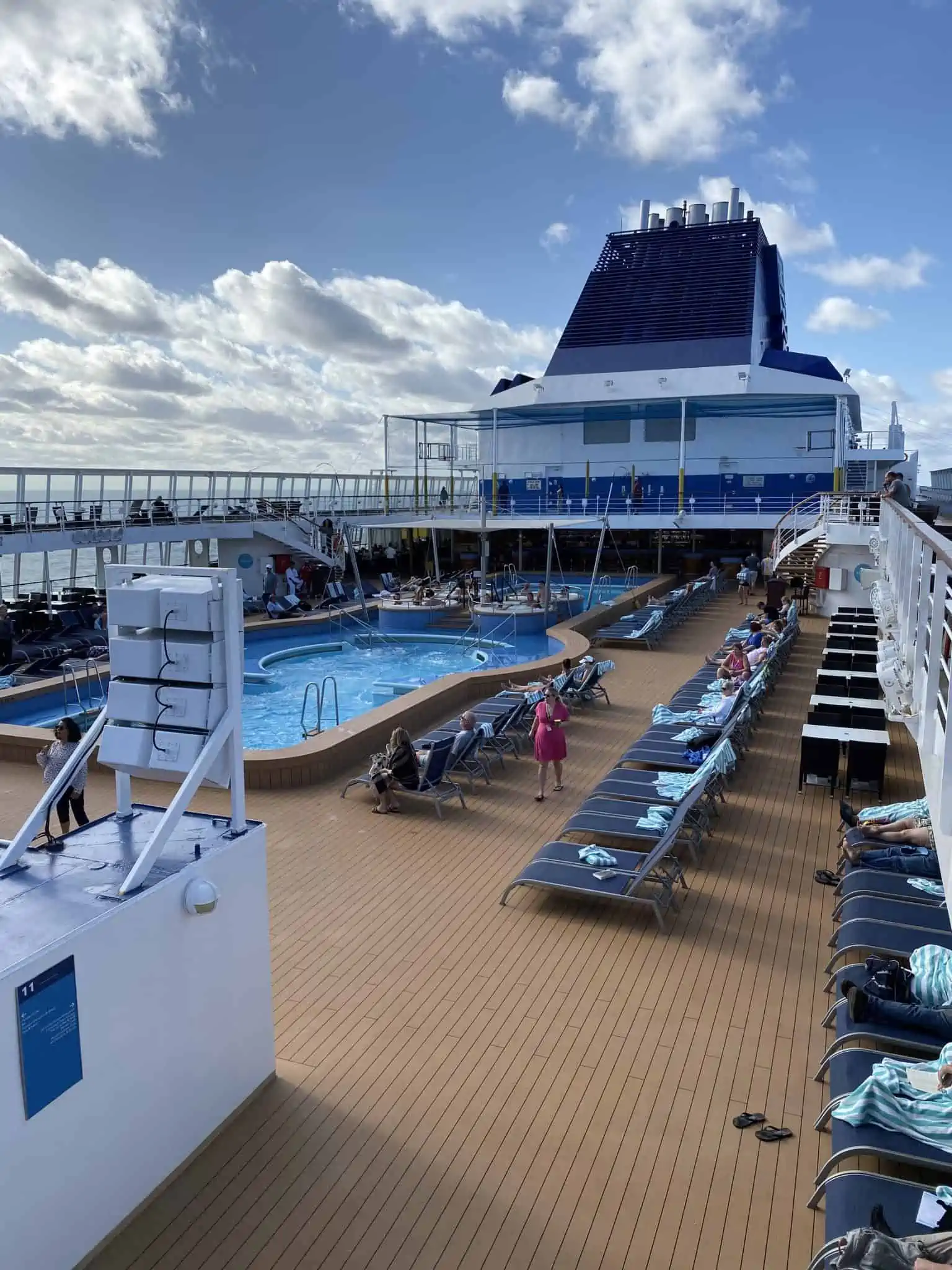 There's something charming about smaller ships like the Norwegian Sky. Maybe it's easier to feel connected to the water because you're not 20 decks above it. (Although on Norwegian's newer ships, the Waterfront does an incredible job of giving you that connection.) It's also a bit more peaceful, given that there are fewer people, and you have an opportunity to do a little more interacting with the crew.
There are two midship pools on Sky, with four hot tubs dividing them. There are loungers on both the pool deck and the deck above it. On that upper level you'll also find a bar named Champs which is something you don't see a lot of on ships these days: a venue that also serves as an outdoor smoking area.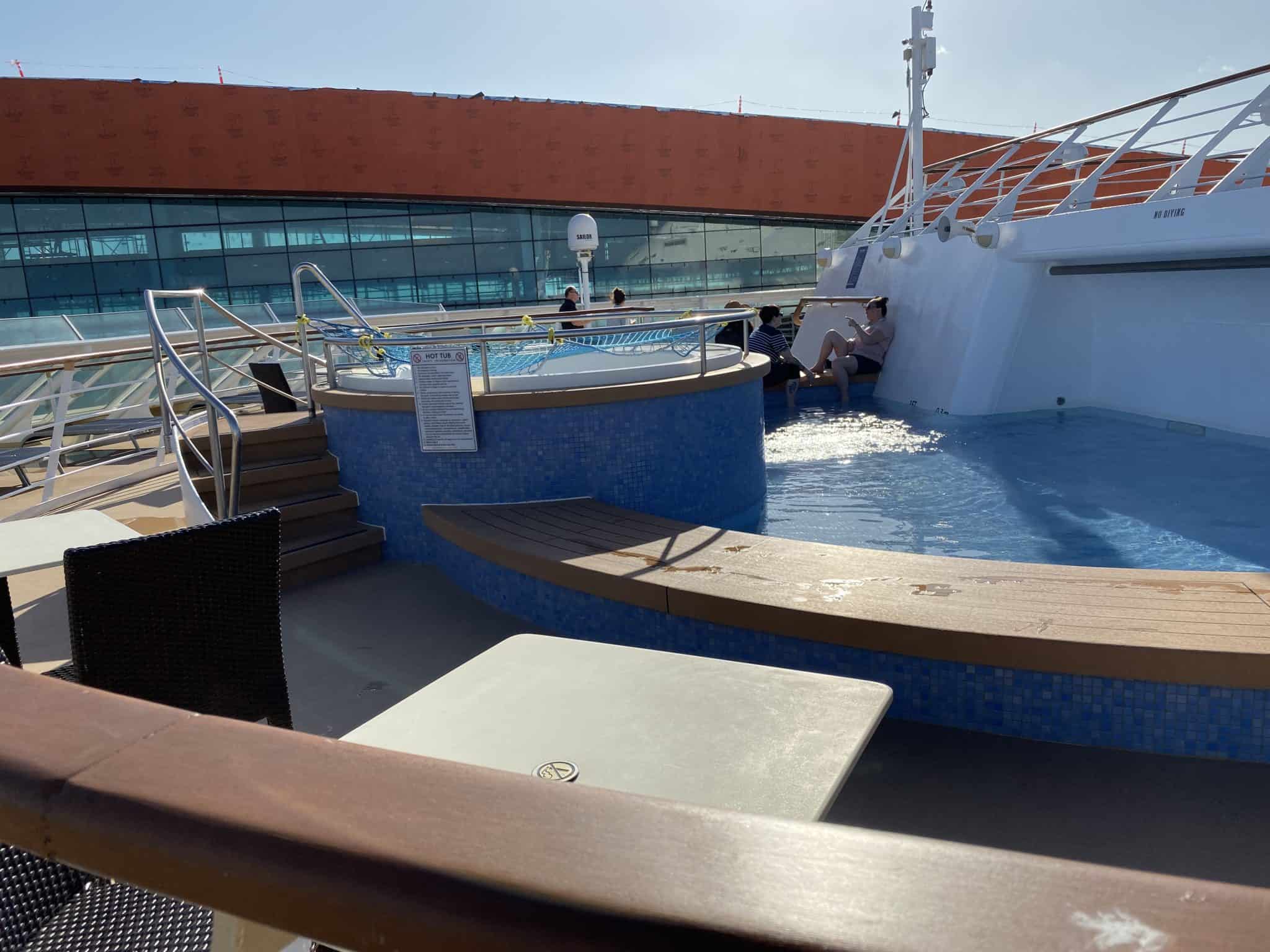 At the very front of the ship, there is a children's pool, although I have yet to see any actual kids in it. So far, I've only seen adults in that pool, but it's a really nice area of the ship, especially during sail-aways.
For dinner tonight I wanted to try out The Local sports bar. Before the refurbishment, this was known as the Longboard Bar. For some reason, I really love the options here. They're simple and satisfying — and included in the cost of your cruise fare.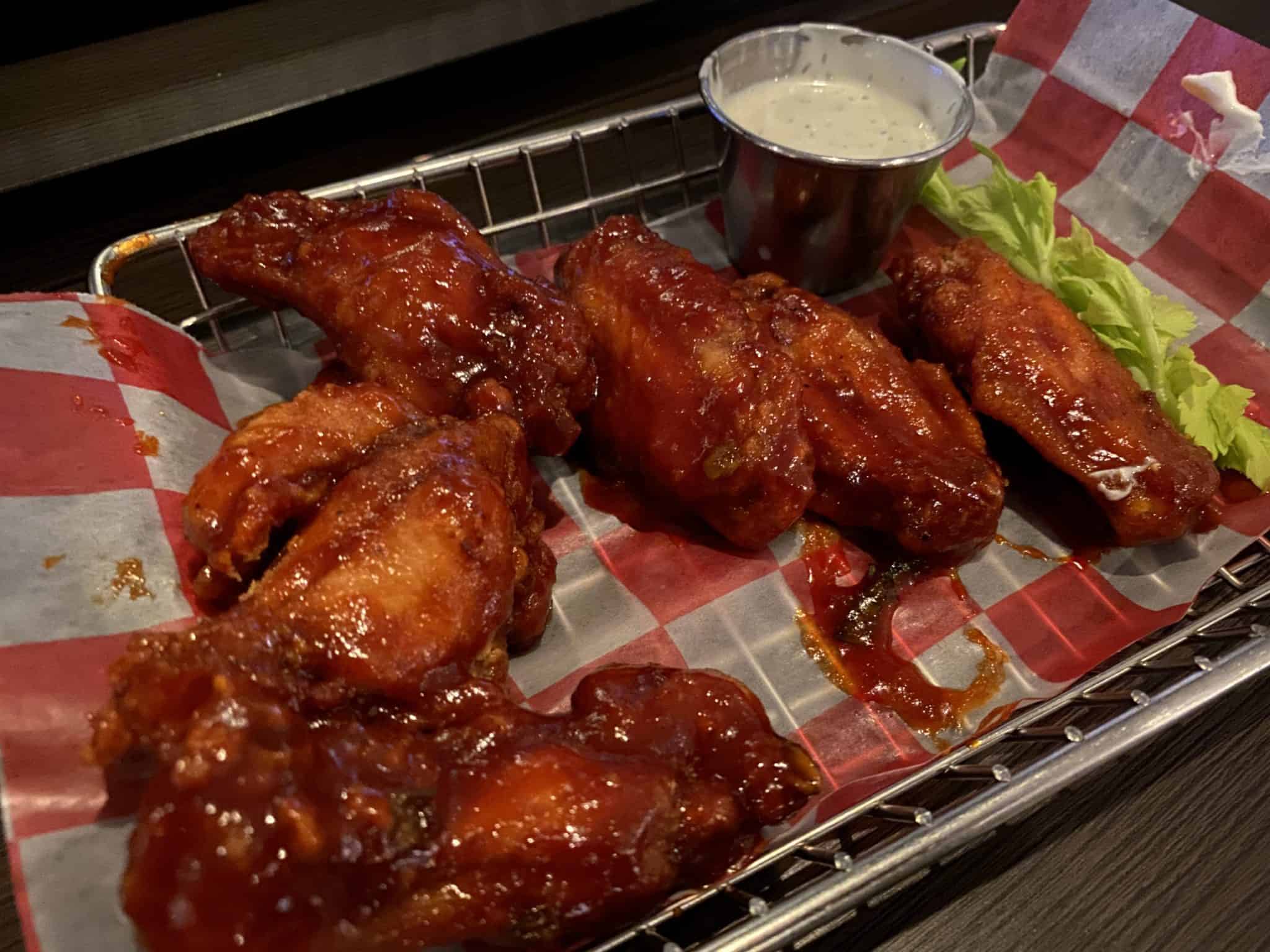 There were about 10 tables of guests when I arrived this evening, and the server took my order promptly. I ordered a cobb salad, six chicken wings and a cup of chili. 52 minutes later, I had my food. Not sure why it took so long given how empty the place was.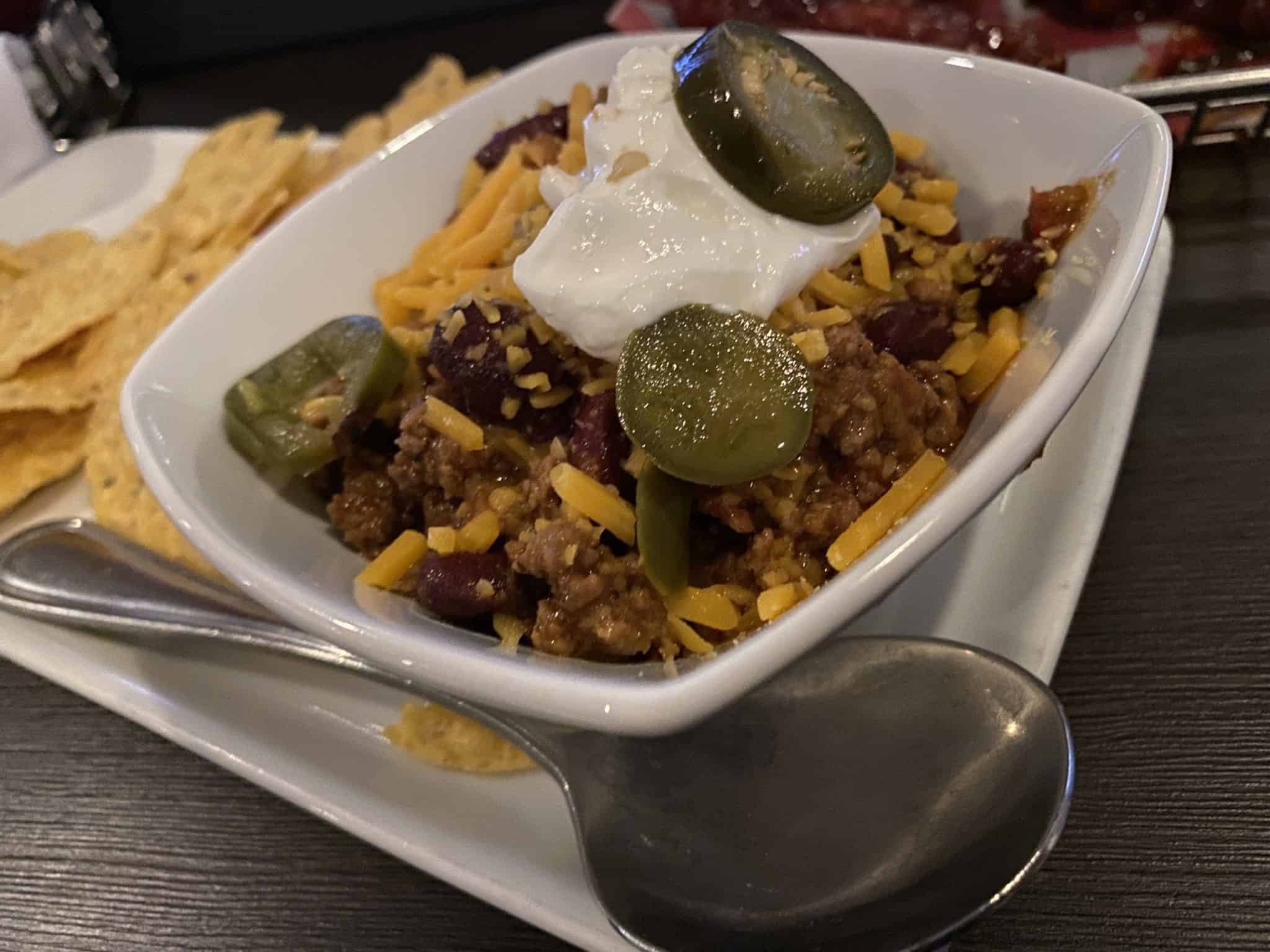 Odder still, my salad came after I was done with both the wings and chili. I was actually assuming the waiter had forgotten about the salad and was just going to skip it. But once he brought it, I wound up eating it. Better late than never, right?
I'm going to try The Local one more night on this sailing to see if the slow service was a fluke or an ongoing problem with this venue.
Entertainment Around The Ship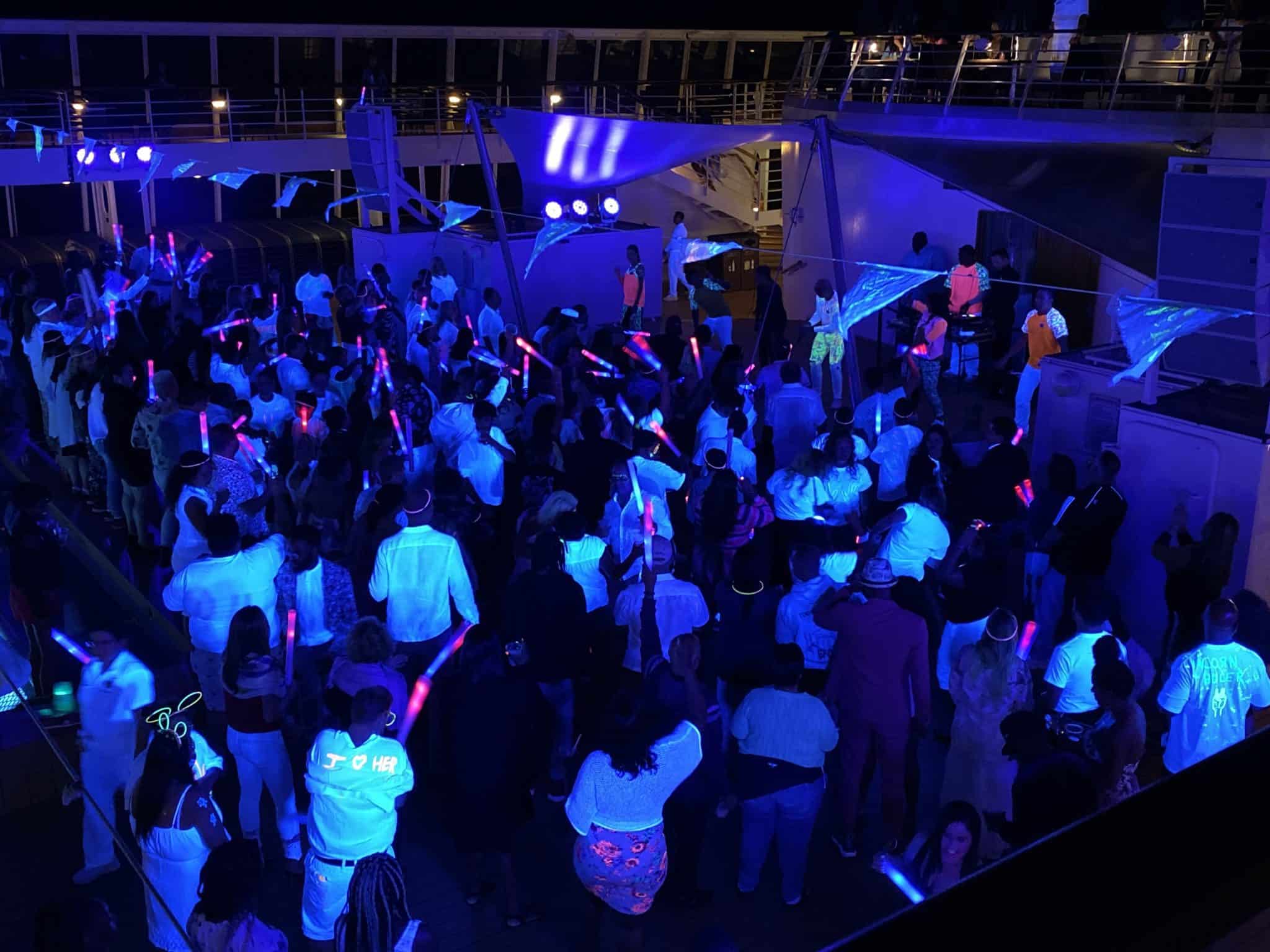 Norwegian ships are known for having a wide variety of entertainment going on all around the ship each evening, and this one was no different. There was a soloist playing at the atrium bar, Bliss was thumping, and there was a musical of some sort in the theater. I've noticed there's a distinct difference between people on a three-night cruise and those on a four-night cruise.
The shorter the cruise, the harder people hit their drink packages, determined to cram as much fun in as they possibly can before returning to shore. On a four-night cruise, people tend to be a little more mellow. They've got time to relax and enjoy everything without that desperation that can give shorter cruises a "booze cruise" kind of feeling.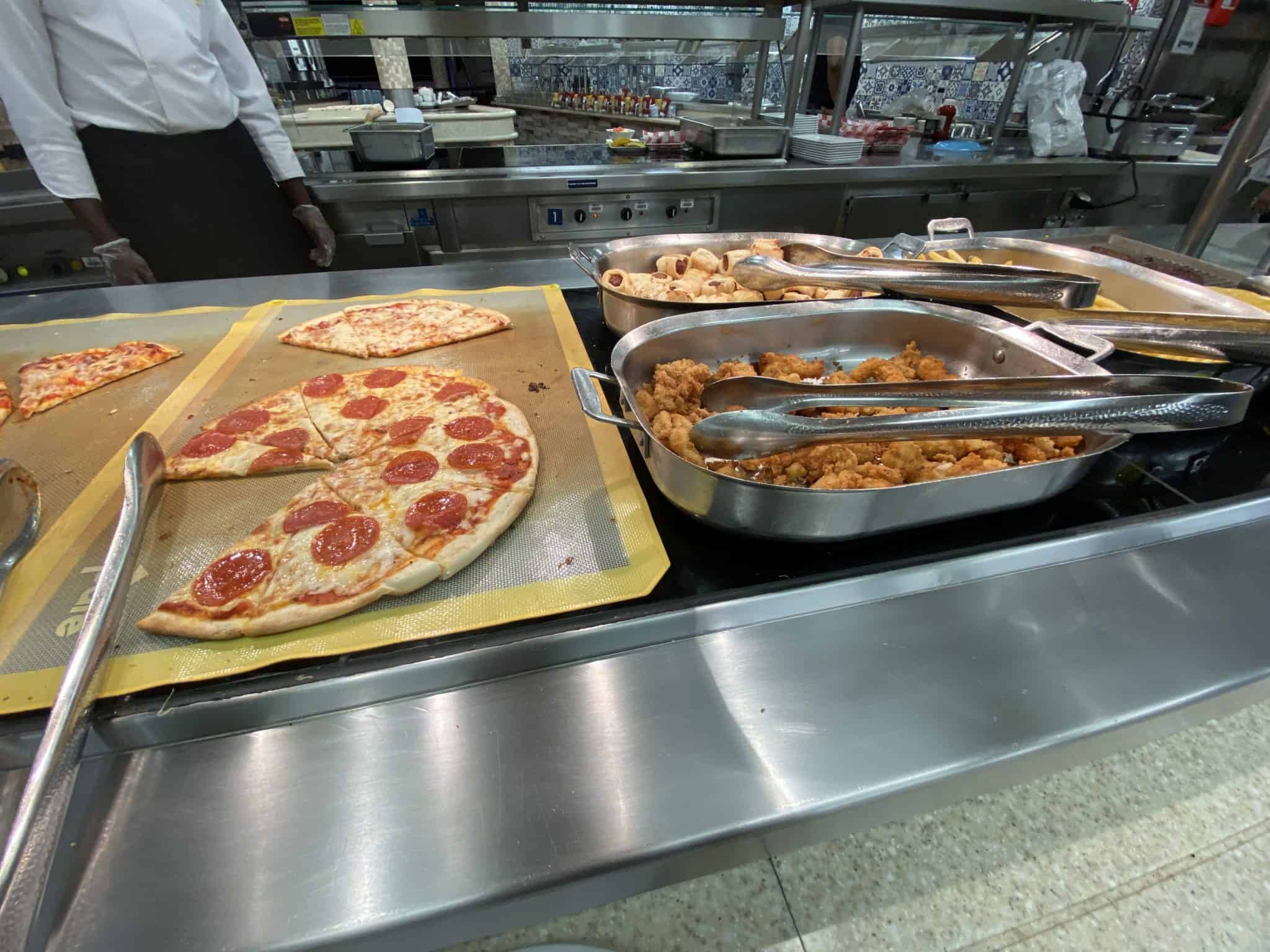 Before bed, I went to the Great Outdoors to check out their late-night food selection. There are more options than you might expect, including stuff like meatball sandwiches, fries, and even tandoori chicken. I wound up grabbing a slice of pizza and a piece of pound cake before calling it a night.
Question: Where are the smoking areas on Norwegian Sky?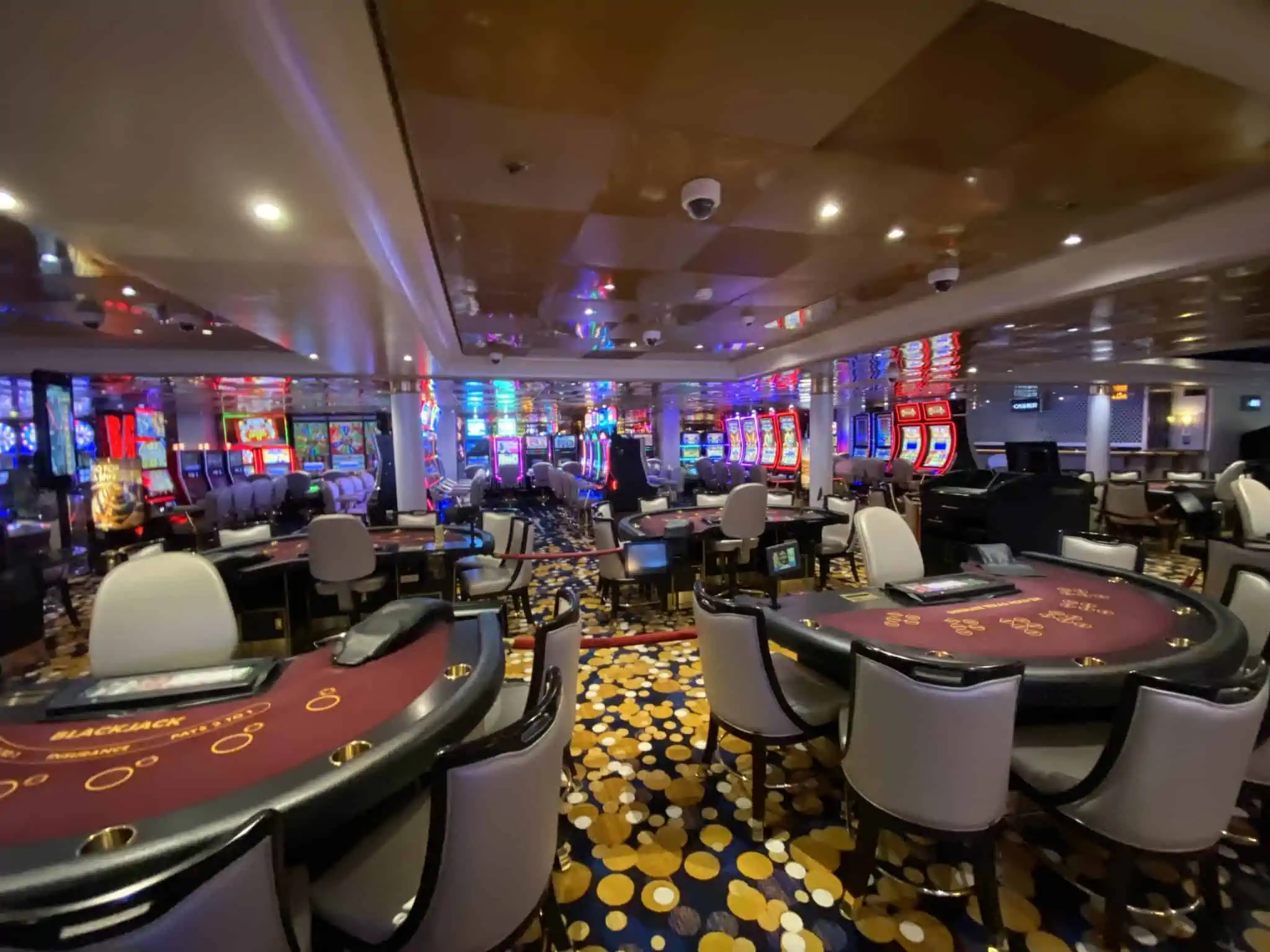 Smoking is allowed in the casino on deck seven. There is not a designated non-smoking area in the casino, as they have on some of Norwegian's newer ships. The other designated smoking area is, as mentioned above, Champs, the bar on deck 12 which overlooks the pool.