As I got ready to board the Norwegian Sky, I remembered that the last time I sailed this ship was back in May of 2012. I also recalled that at the time, the ship — which had been launched in 1999 — was definitely showing its age.
But knowing the Sky underwent a pretty big refurbishment earlier this year, I was looking forward to seeing how the new additions impacted the feel of this classic ship.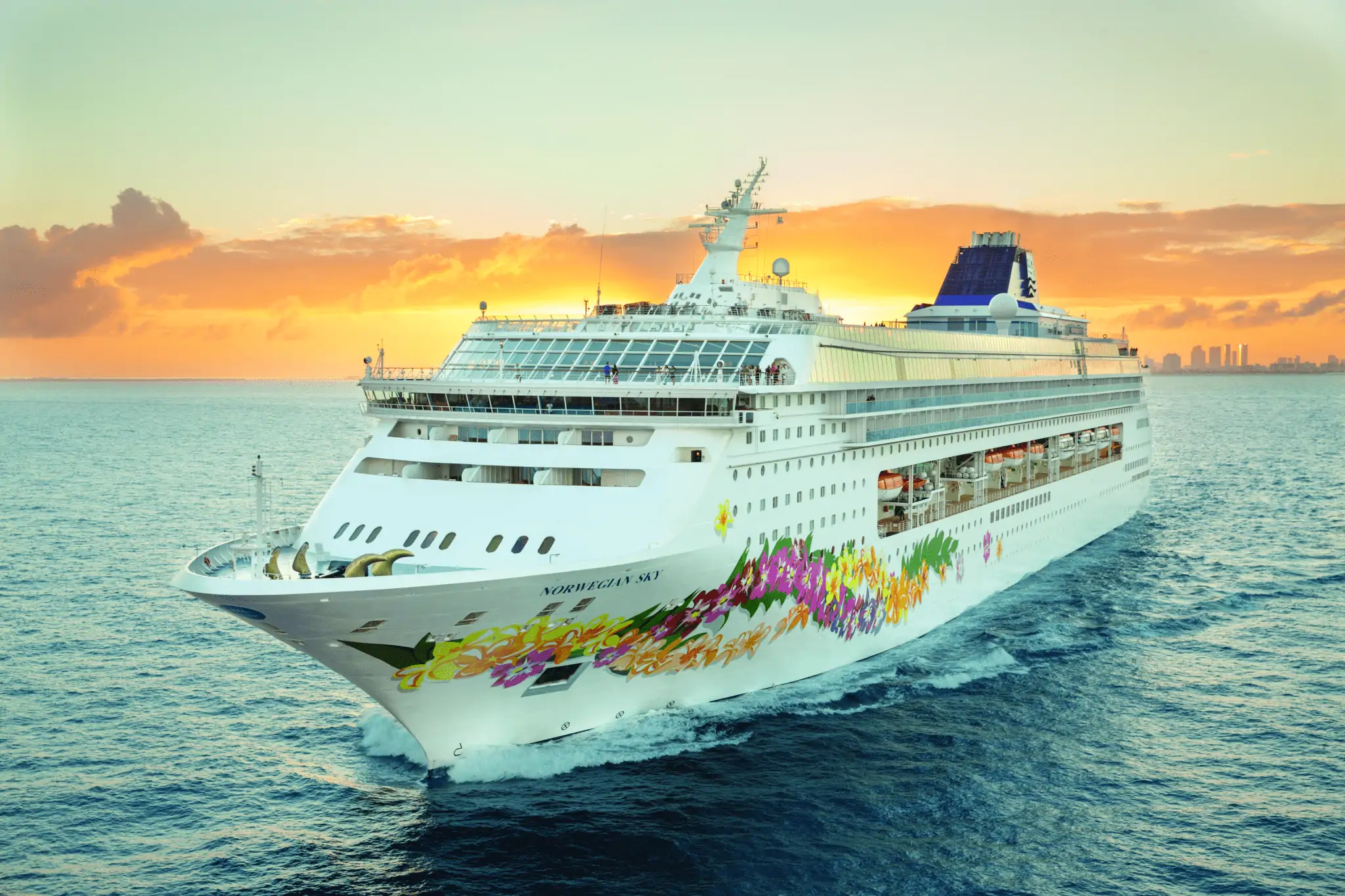 A lot of the "new" additions are actually pretty standard on most ships in the Norwegian fleet. For example, The Local Bar & Grill is actually just a new name for O'Sheehan's.
Other new-to-Sky spots like the Sugarcane Mojito Bar and the Bliss Ultra Lounge are definitely familiar to people who've sailed other ships in the fleet.
A Very Last-Minute Cruise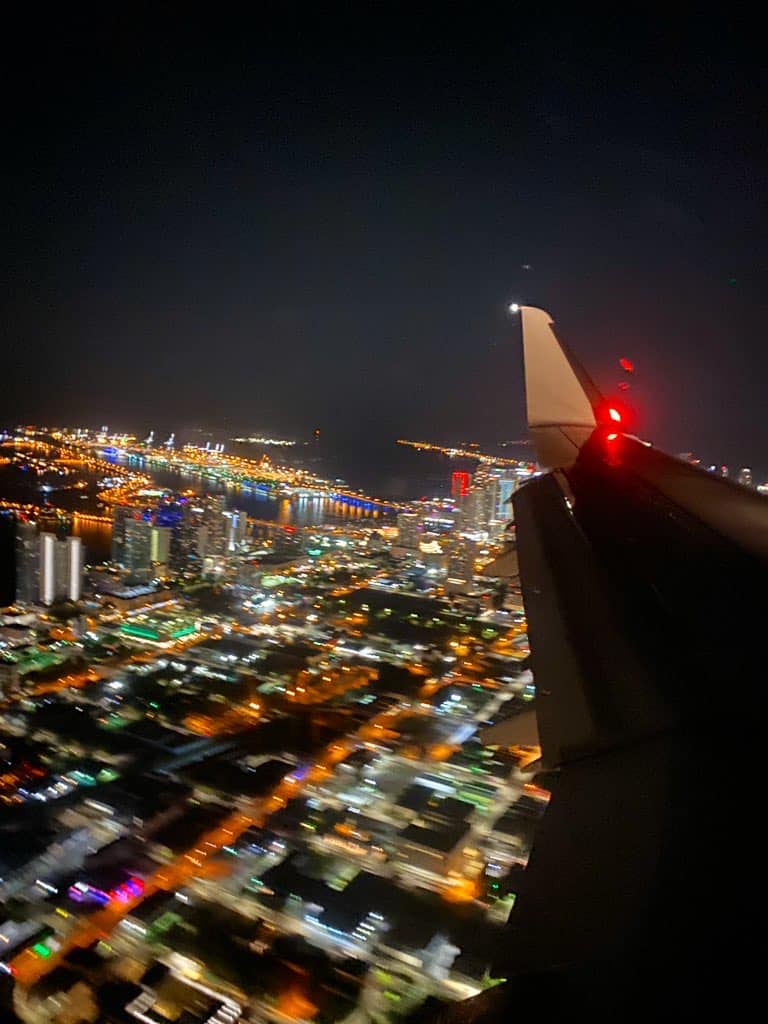 One of the big bonuses to being a Florida resident is that we're often able to take advantage of great last-minute deals. That was definitely true in this case. The three-night sailing was $99 — total, not per day — which in and of itself was great.
But it also came without the dreaded single supplement, making it an even sweeter deal. By cashing in some miles and points, I was able to book a flight to Miami and a pre-cruise stay in a hotel.
Several people have messaged me, asking how I was able to score such a great rate. No, it wasn't some sort of media deal, and I didn't have to call in any favors. I happened to be on Norwegian's website doing a little research on this ship, saw the rate and pretty much booked it on the spot.
Generally, Norwegian offers "perks" when you book, based on the type of stateroom. Even with this last-minute booking, I was able to pick one perk so, rather than take a beverage or wi-fi package, I went with the dining incentive.
This would get me dinner at Cagney's Steakhouse, with me paying only $8.99, aka the gratuity.
The Ports of Call We'll Be Visiting
Tuesday: Sea Day
Wednesday: Great Stirrup Cay, Bahamas
Thursday: Nassau, Bahamas
Friday: Miami, Florida
I have to admit, I made a crucial error when it came to picking my perk on this trip. Because I was trying to make this a budget-friendly sailing, I opted not to take the beverage package as my perk. While it's promoted as a "free" perk, you have to pay the service charge which, in this case, would have been $80. Why do I regret not having ponied up for it? We'll get to that a little later.
A Pre-Cruise Stay in Miami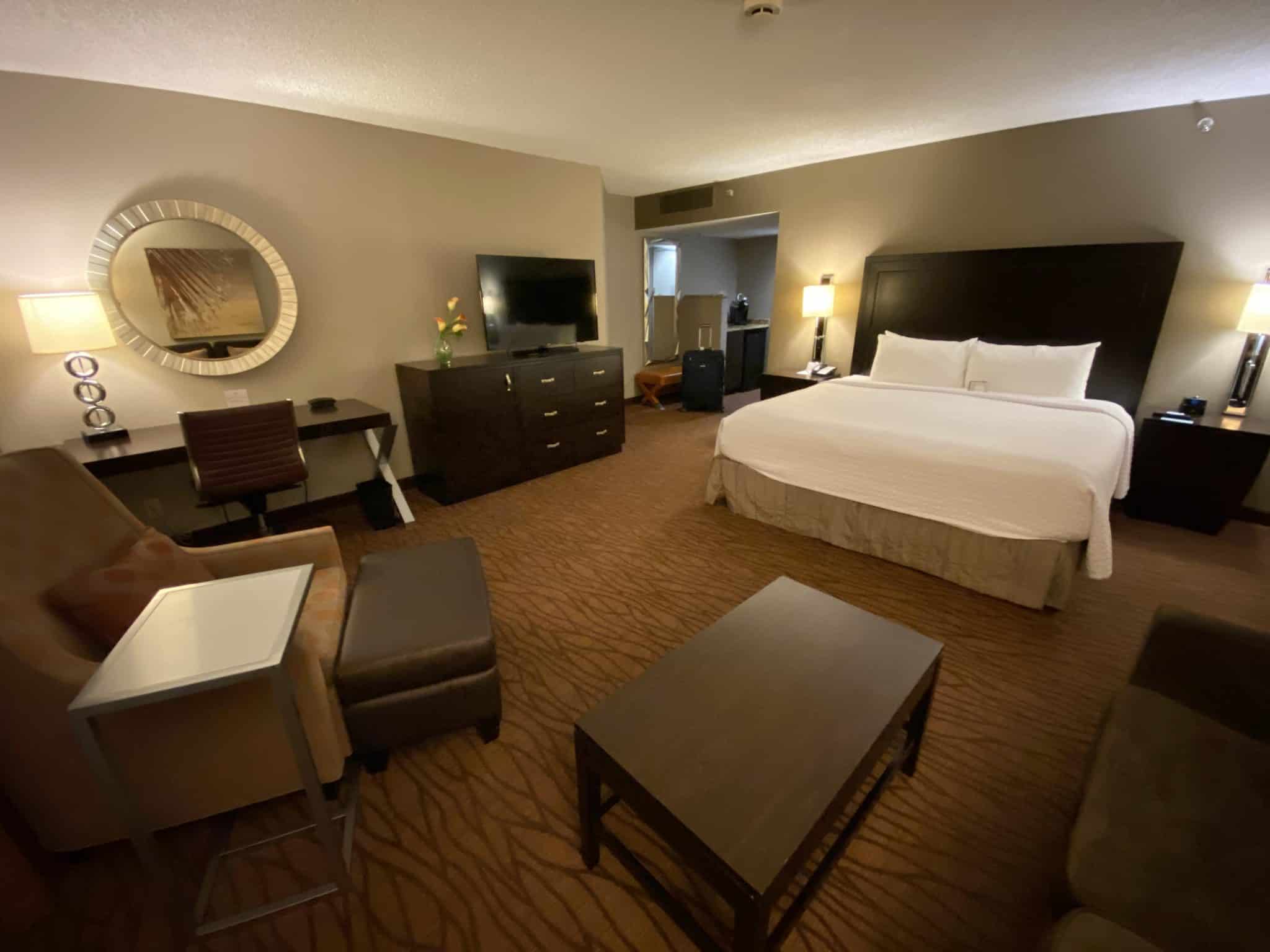 It was a quick 50-minute flight from Jacksonville to Miami. I'd booked the Crowne Plaza Miami Airport with points. Just for grins, I checked to see if that property was available on HotelTonight or Hotels.com, and it was for $69. There would've been more value booking the hotel from HotelTonight rather than cashing in points, but it all worked out.
When I got to the hotel, they upgraded me to a huge room on the top floor. It figures that when I'm traveling alone the upgrade fairy appears, but when I'm traveling with someone, it never happens.
The hotel was solid, and I would recommend it if you're flying into Miami and looking for a place to stay before your cruise.
If you're driving, you could probably find a place with cheaper parking. Then again, the $19 a night they charge here puts your vehicle into a gated lot with a security officer guarding the entrance, so maybe it's not such a bad deal after all.
All Aboard the Norwegian Sun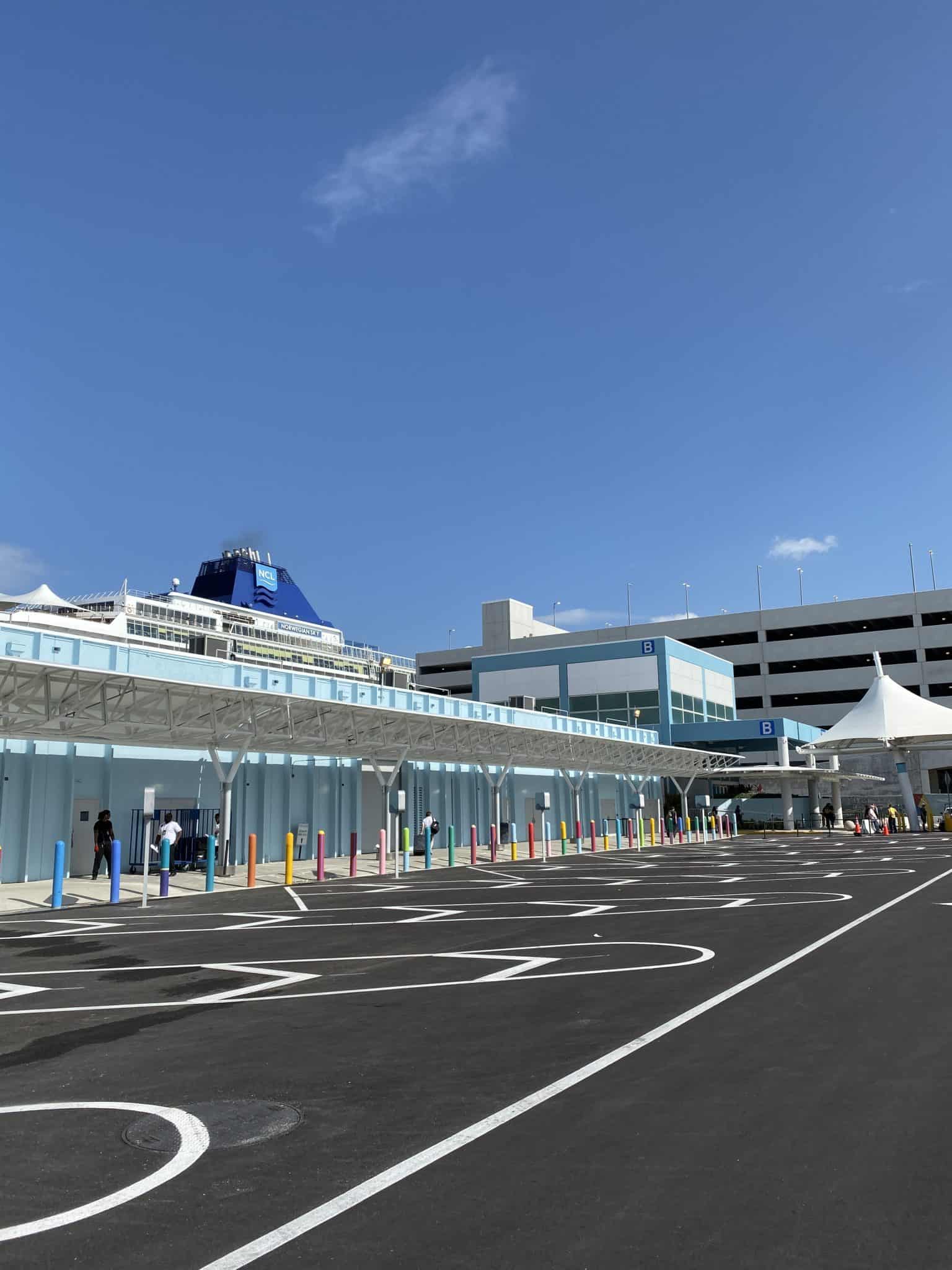 Recently I've been traveling a lot. I only just got back from a trip to Southeast Asia, after which I did back-to-back sailings on the MSC Meraviglia and the Norwegian Encore. That's left me with a lot of material to process, both for the website and our YouTube channel. So when I booked this cruise, I opted for a 2 p.m. boarding time so I could work at the hotel for a few hours before grabbing an Uber to the port.
It was a 15-minute, $12 Uber ride to the port.
By the way, if you're debating between a cruise-line transfer or using a ride-sharing app like Uber or Lyft, go on the app of your choice and get an estimate of what the cost will be from Point A to Point B.
Then, before making the final decision, keep two things in mind: 1) With the transfer, you're at the mercy and schedule of the buses, to a certain degree. I noticed that people who'd flown into Miami the day of the cruise were waiting over an hour for the cruise line's transfer bus; and 2) whereas the car service fee will, unless otherwise stated, be a flat-rate, the transfer price will be per person.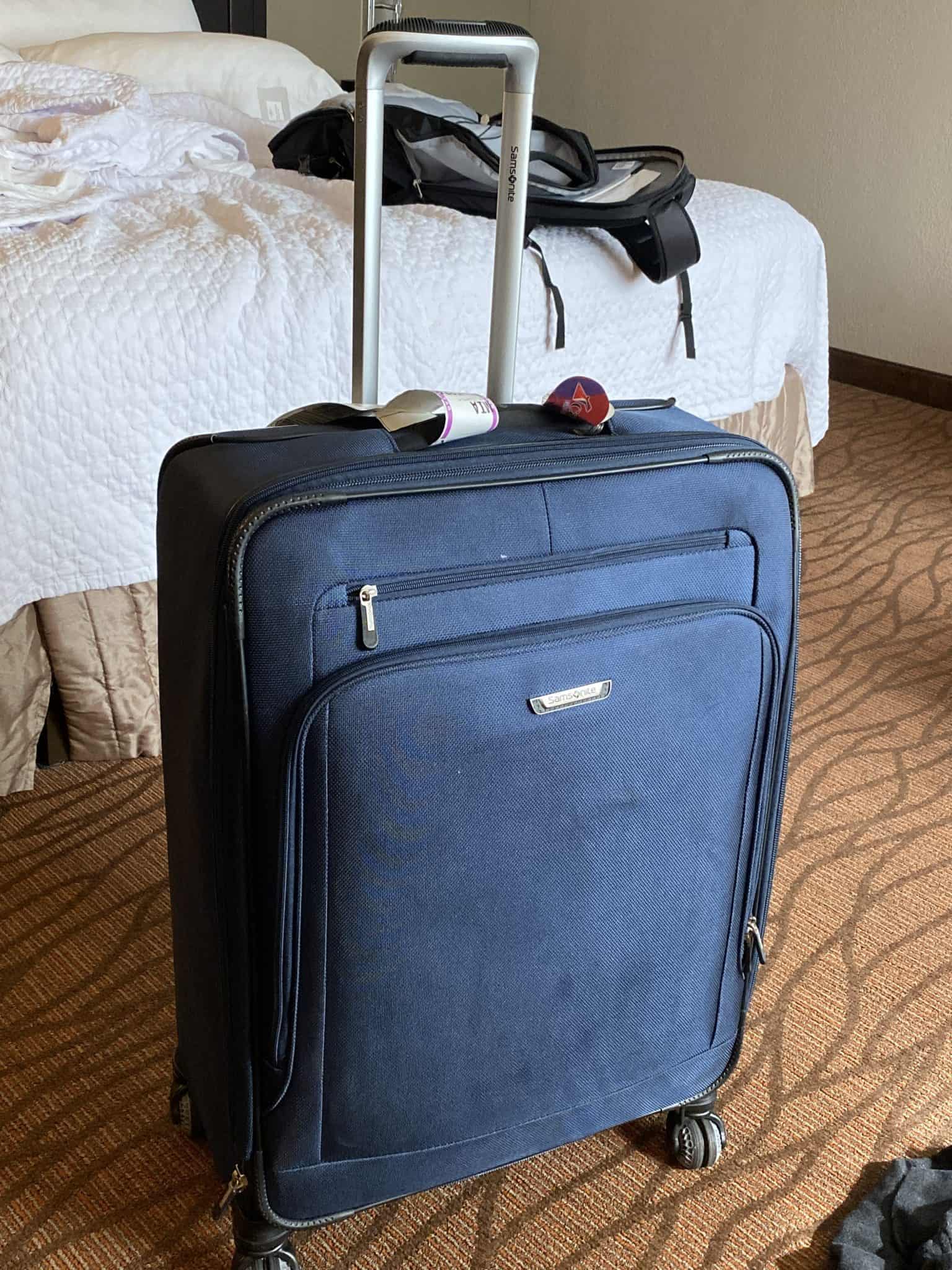 Late embarkations are awesome because there's rarely a line and you basically just walk right onto the ship. From curb to the ship was 13-minutes. I carried my bag on because I had some electronics packed.
A porter told me that I'd have to check my bag because it wouldn't fit through the security scanner. I politely disagreed and said if it turned out to be an issue, I'd see him shortly. Gotta admire his hustle, trying to earn that tip, but it turned out he was wrong.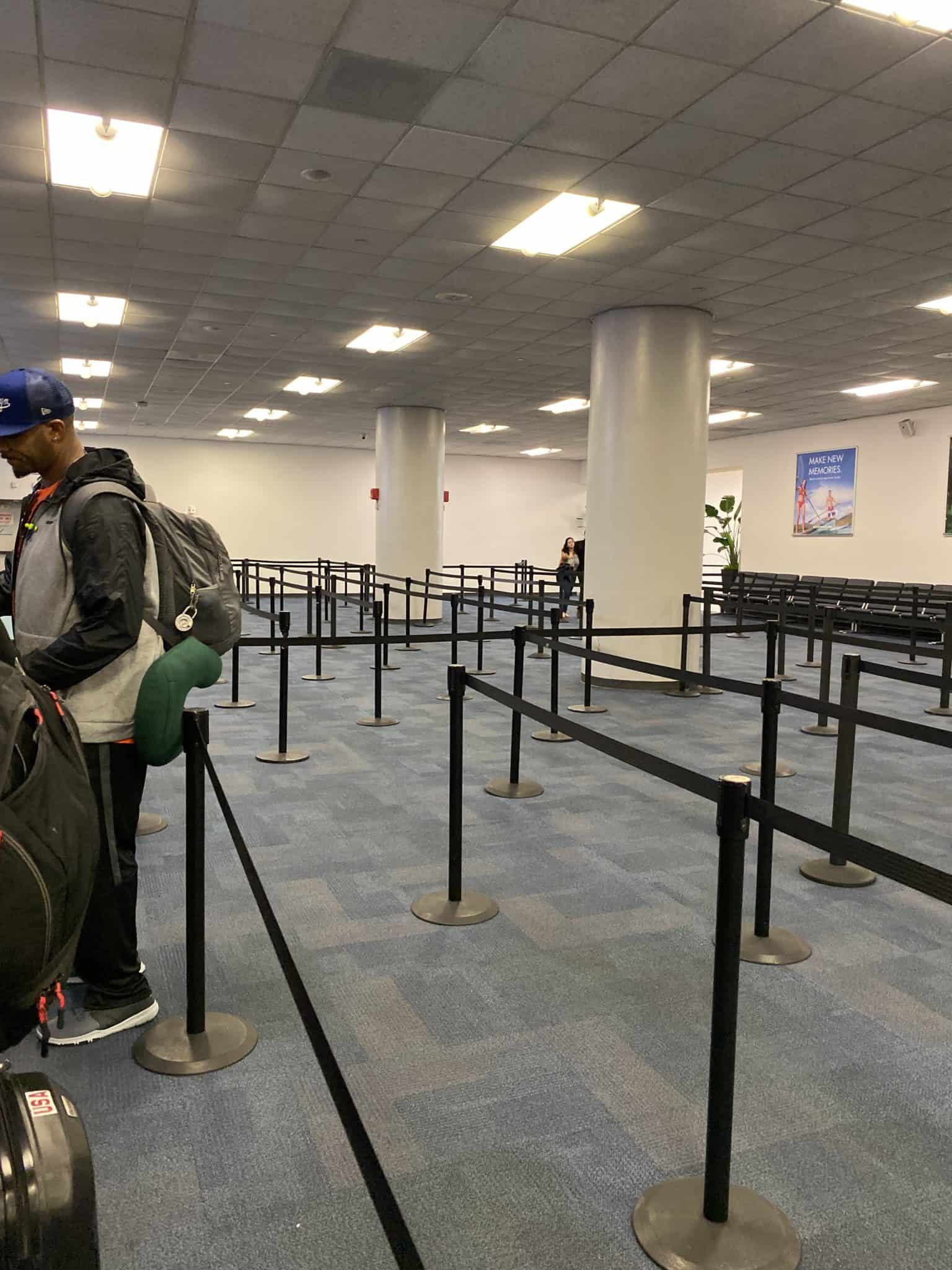 Check-in was painless. Since I'd booked a guaranteed room at the last minute, they issued me my cabin at embarkation. I walked on the ship, the rooms were ready and everything was good to go.
First Impressions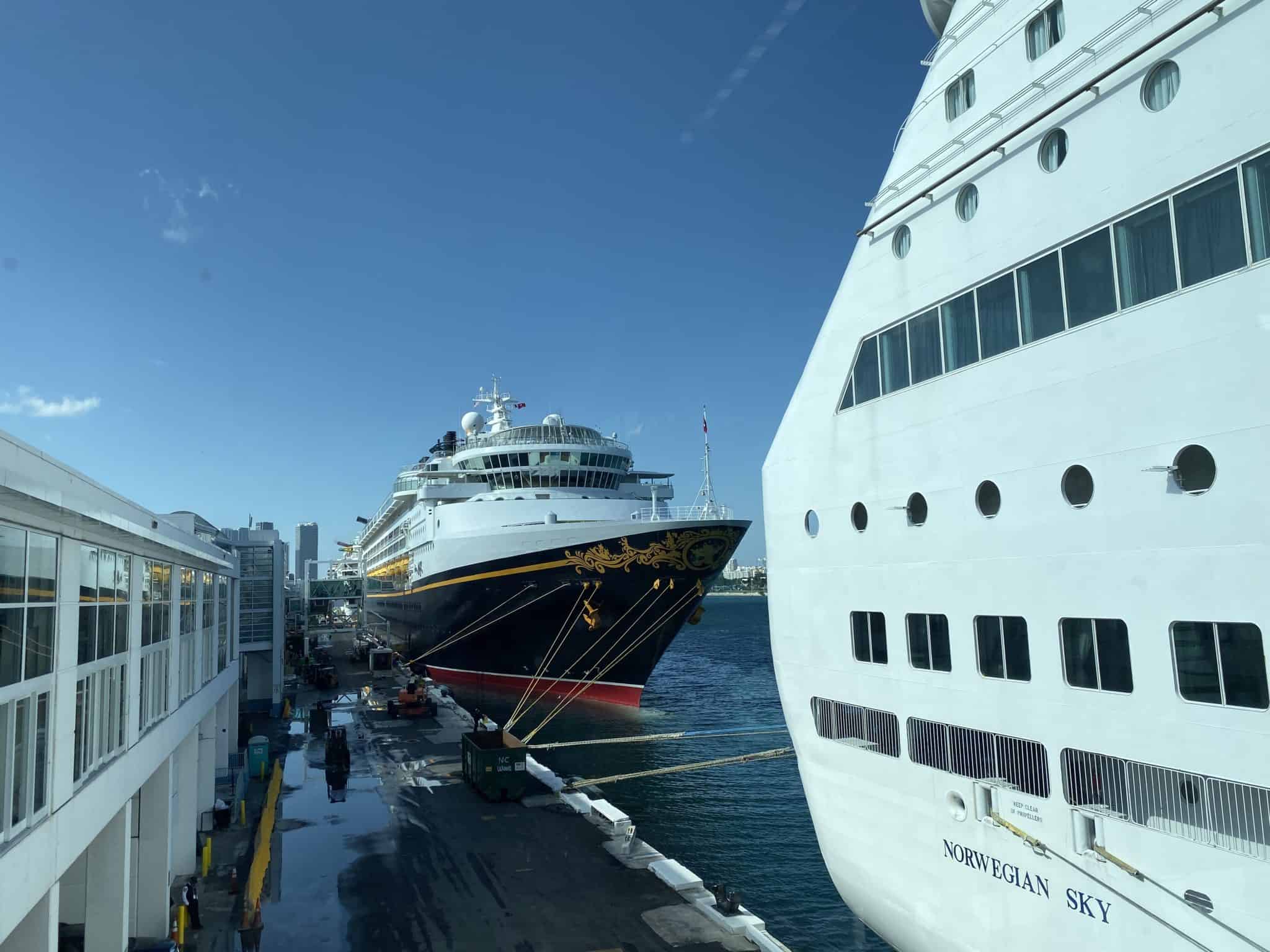 You board Norwegian Sky on deck six. This is also where the jogging track and lifeboats are located. Although the design tips you off to the fact this is an older ship, it really doesn't look too dated. In fact, some venues around the ship look almost exactly like their counterparts on the brand new Norwegian Encore.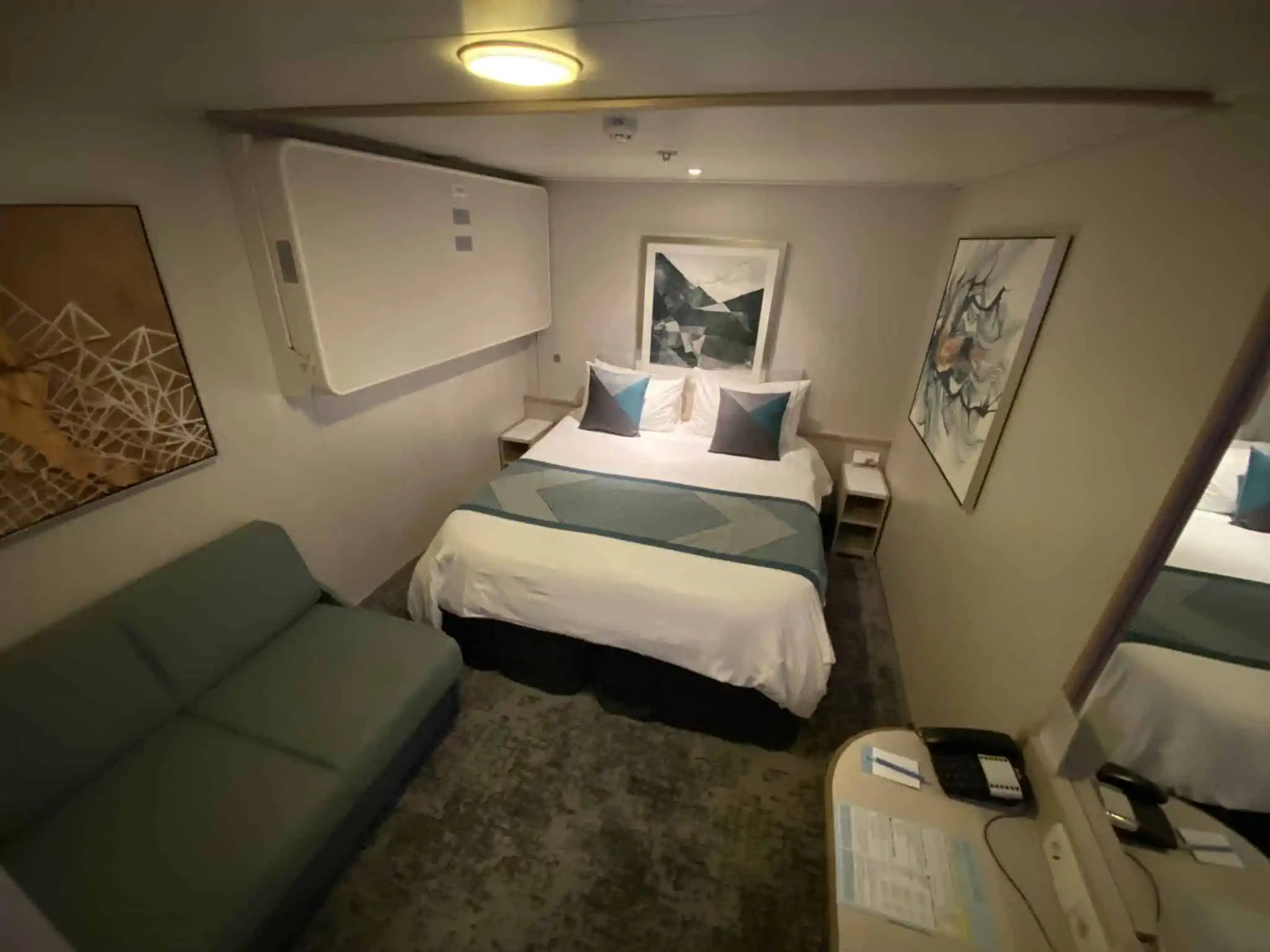 My interior stateroom was well appointed. During the dry dock, they added lamps on both sides of the bed with USB ports, and that makes a big difference when you're charging multiple devices.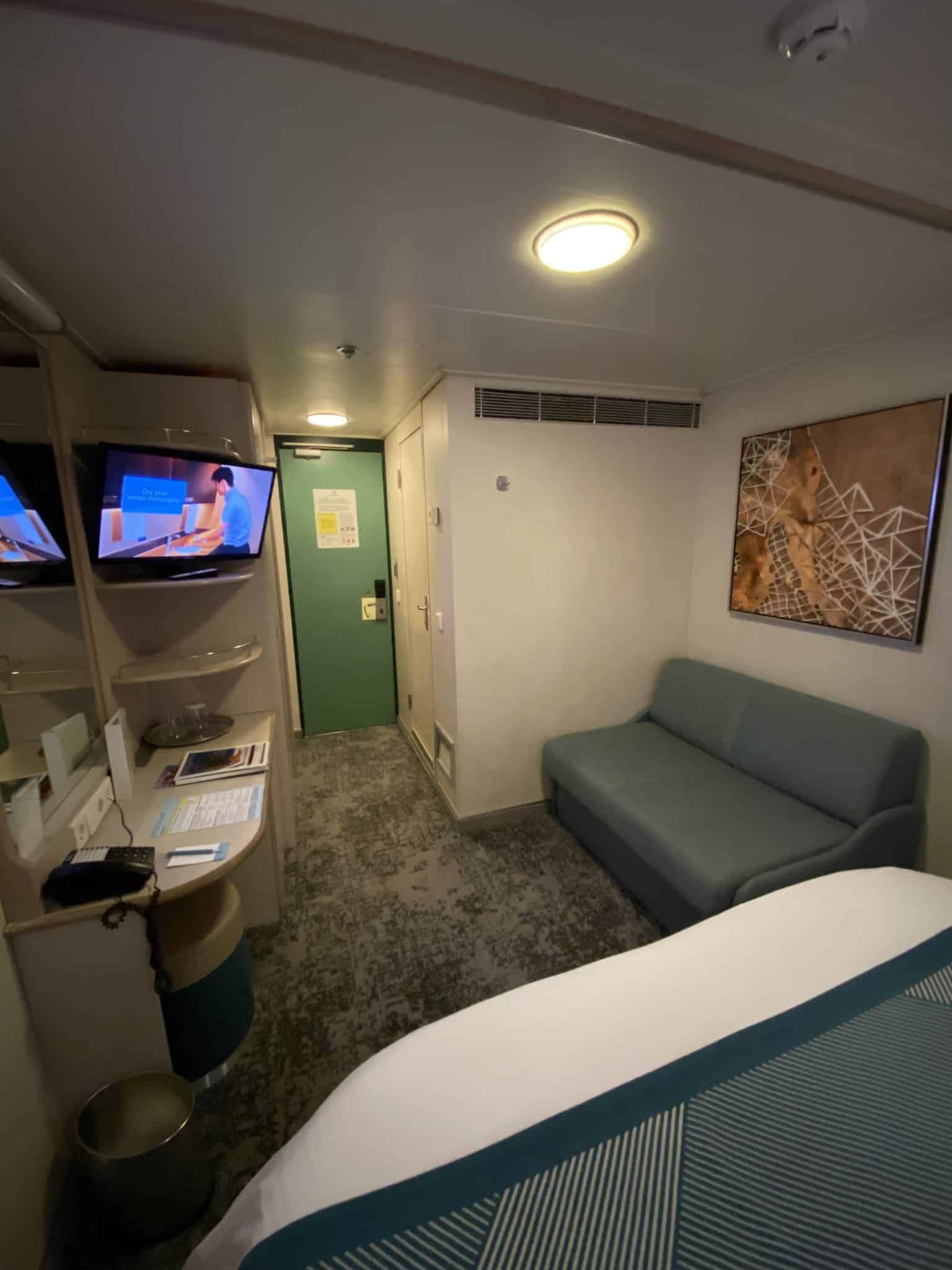 There are two outlets in the room, one for an American plug and one European. If you brought a converter, you'd have two plugs at your disposal.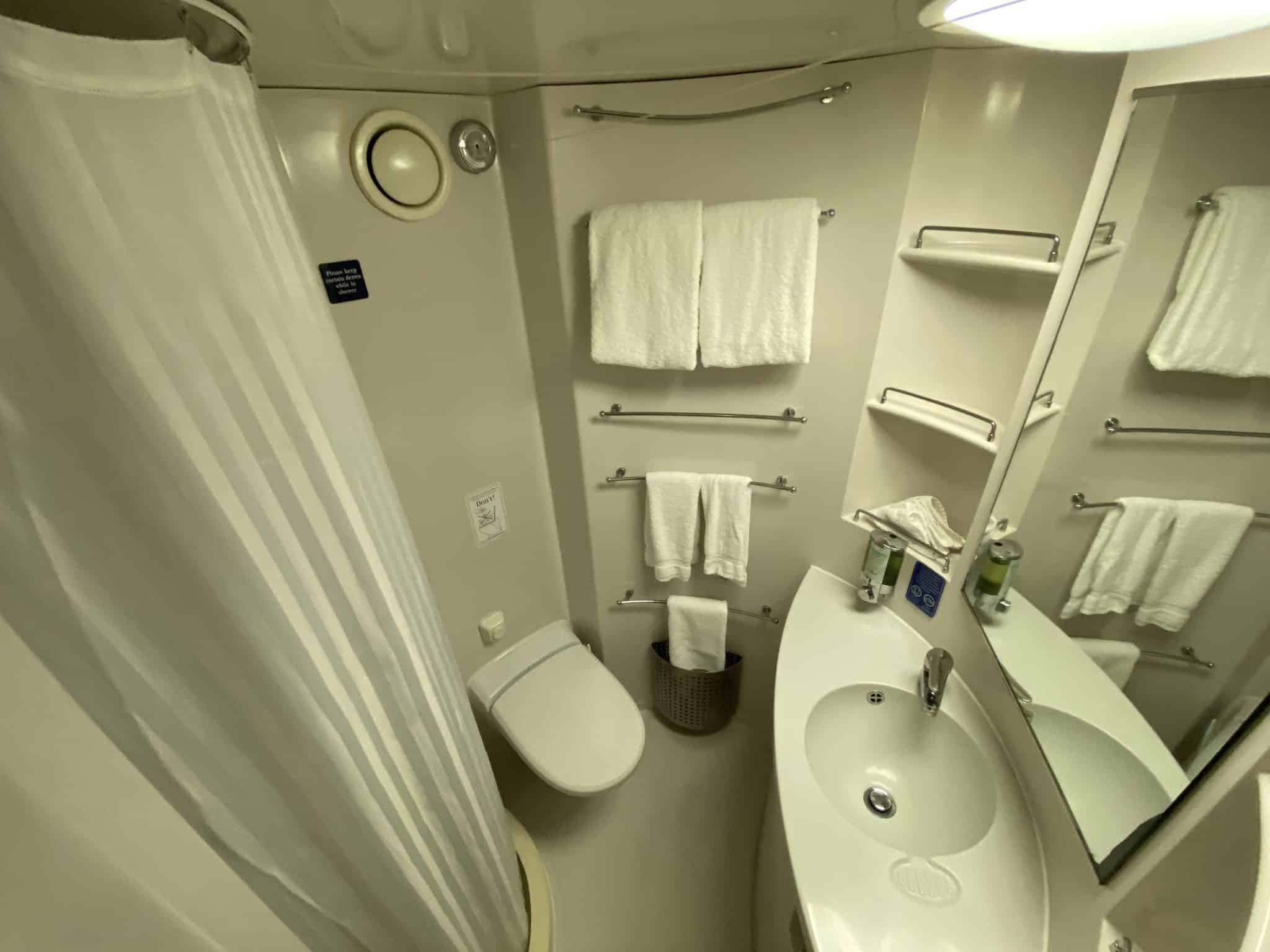 After unpacking, I went straight to the dining reservations desk to make sure I could get into Cagney's Steakhouse. I snagged one of the last two reservations, landing myself a 6:45 p.m. seating.
READ MORE: Review Of Norwegian Cruise Line's Cagney's Steakhouse 
As is usually the case these days, the muster drill was relatively quick and painless, and then it was time to sail away.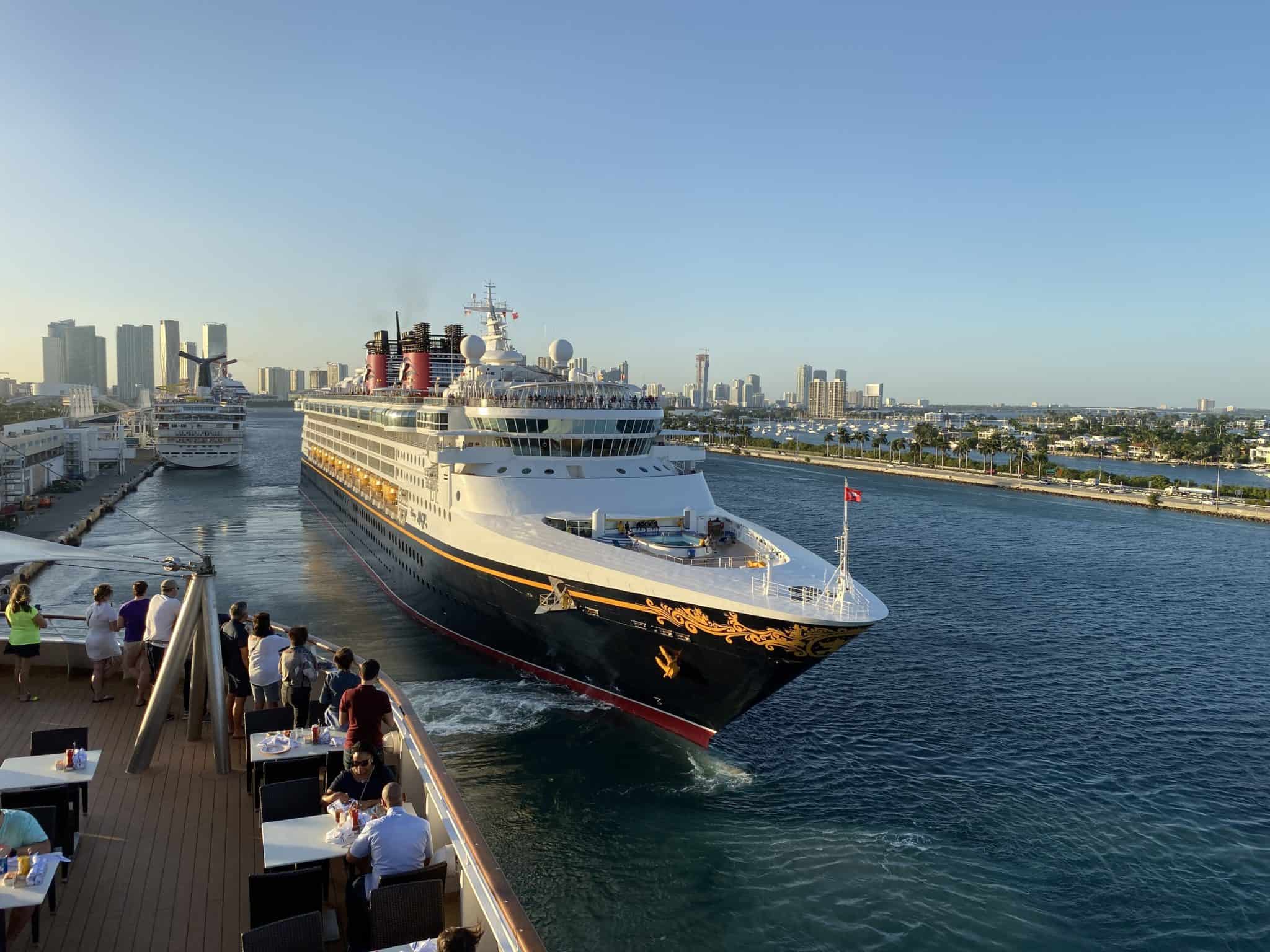 There were quite a few ships in port: two from Carnival Cruise Line, and one each from Disney Cruise Line, Celebrity Cruises, Royal Caribbean and, of course, our ship.
Using the Dining Perk 
Usually, if I'm eating somewhere alone, I'll go to a bar or sit in a corner. Somewhere unobtrusive. But with the steakhouse being full, I would up being seated at a two-top right in the middle of Cagney's.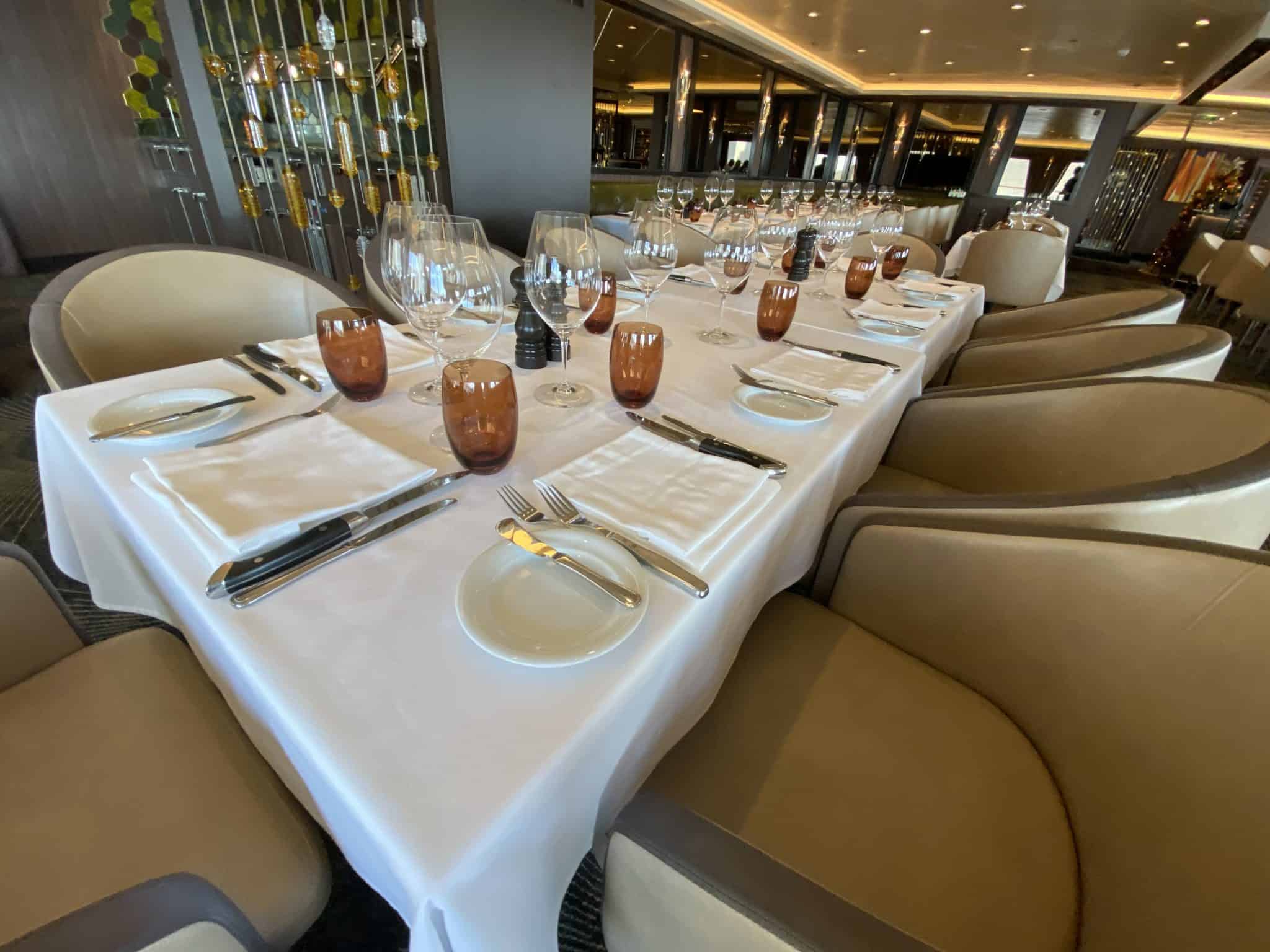 Overall, the steakhouse experience was nice. I went with a wedge salad, 20-ounce porterhouse and sides of mac and cheese and spinach.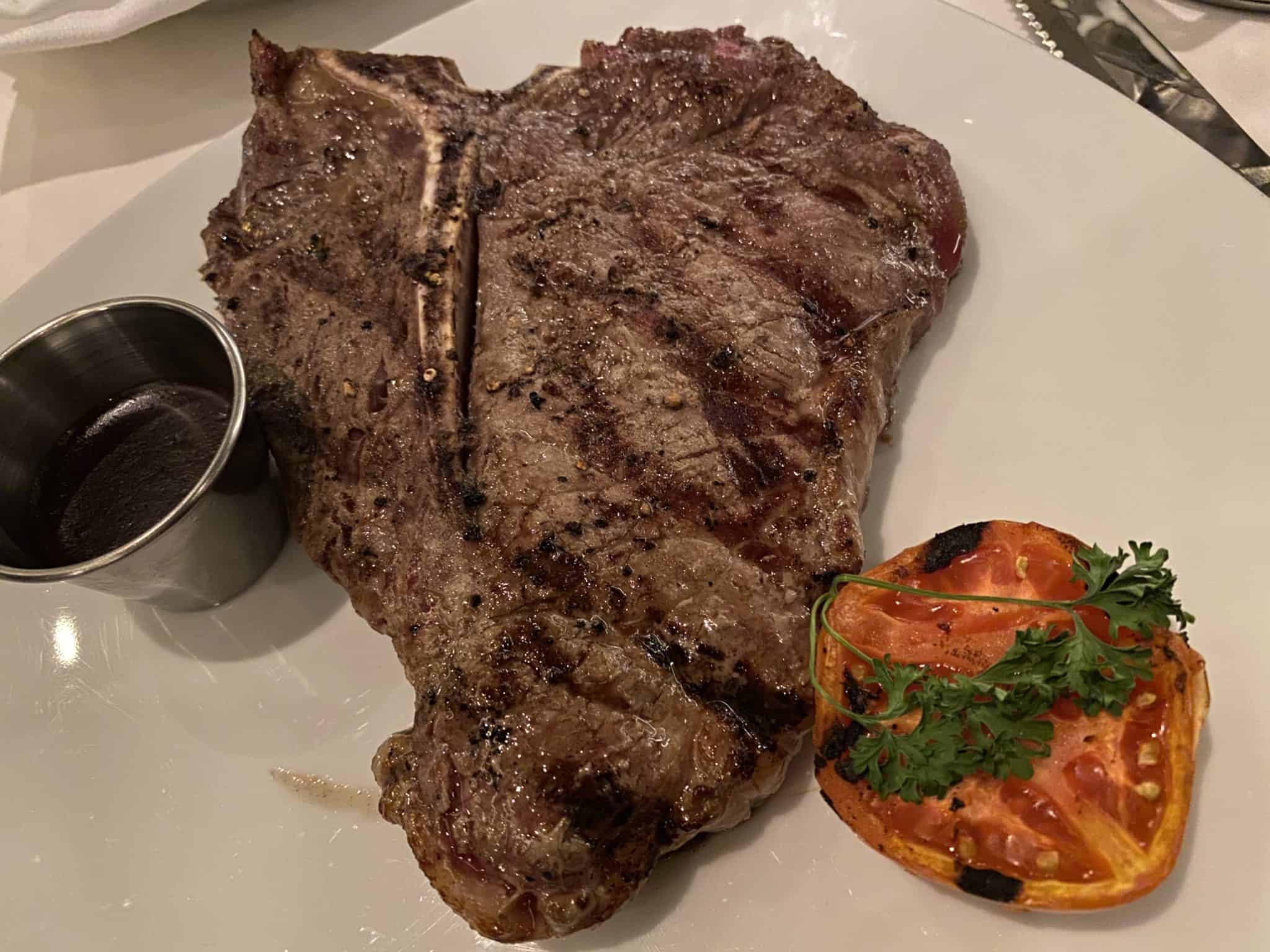 When someone else is buying, which is sort of the case with a dining program, you always have to get dessert, so I topped the meal off with a seven-layer brownie. The meal was very good and very filling.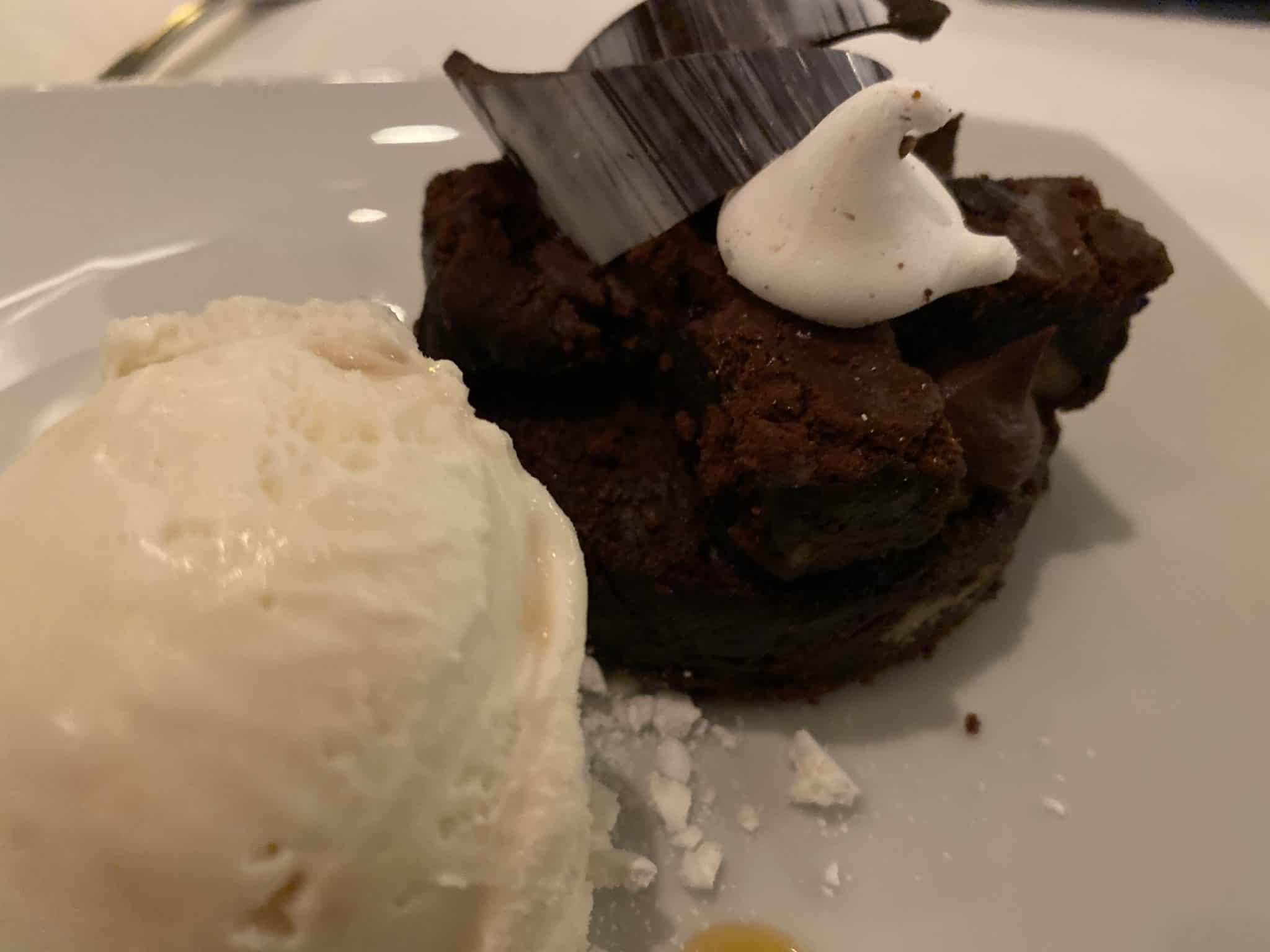 During the meal, I ordered my usual drink, a vodka soda. Remember earlier I promised to explain why I regretted not having gone with the drink package? Well, here we go: While my bill for the meal was zero dollars, that single drink cost me $16 (including the service charge).
For the sake of comparison, a vodka soda on Carnival will set you back $7, and it's $6 on MSC Cruises. Needless to say, I was a little taken aback by the cost.
READ MORE: Norwegian Rolls Out New Drink Package Pricing 
That's why next time, I might instead opt for the beverage package. Even with the $80 service charge, it still works out to be worth it when individual drinks are going to cost you $16.
If you flat-out buy Norwegian's drink package, it is by far the most expensive one in the industry, costing just over $100 per day. But remember, most people with the drink package on NCL ships have opted to have it be one of their "free" perks, and are only paying the daily service charge.
Showtime and Some Shopping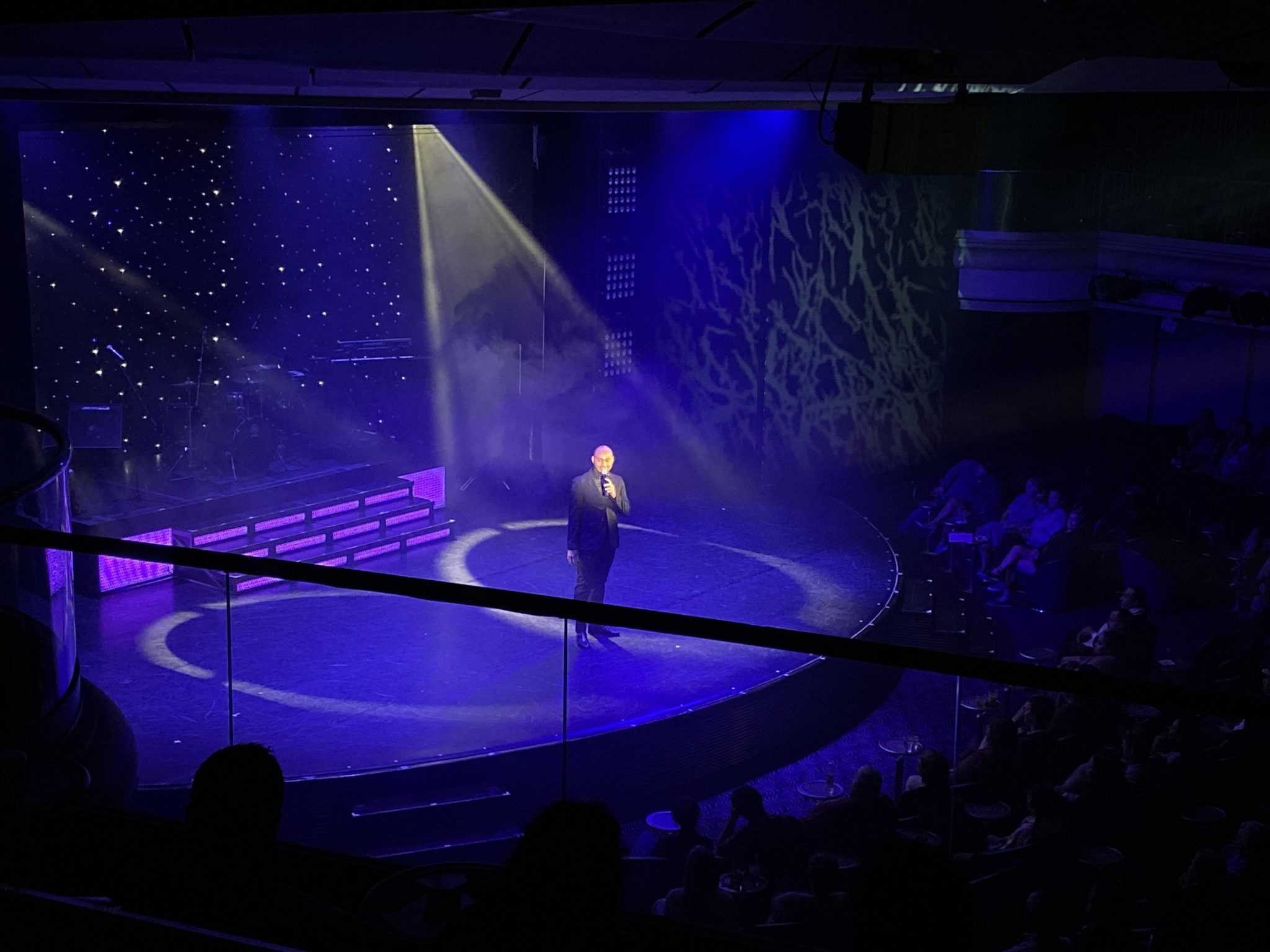 The Welcome Aboard show started at 9:00 pm and, as is often the case with first-night shows, was designed to give passengers a taste of what their entertainment options would be over the next few days.
First up was the band which performs at various venues around the ship, followed by our cruise director, Jasper, talking up some of the acts that would soon be taking the stage.
Regular readers know I'm not big on shows, so they won't be surprised to hear that I was only able to sit through about 20 minutes of this one. But I love the idea of these Welcome Aboard shows because they can really help passengers figure out which acts they most want to see and then plan accordingly.
Anyway, once my 20-minute-itch kicked in, I headed for the duty-free shops to buy the miniature ship for my collection.
Question: How much is the internet onboard, and how fast is it?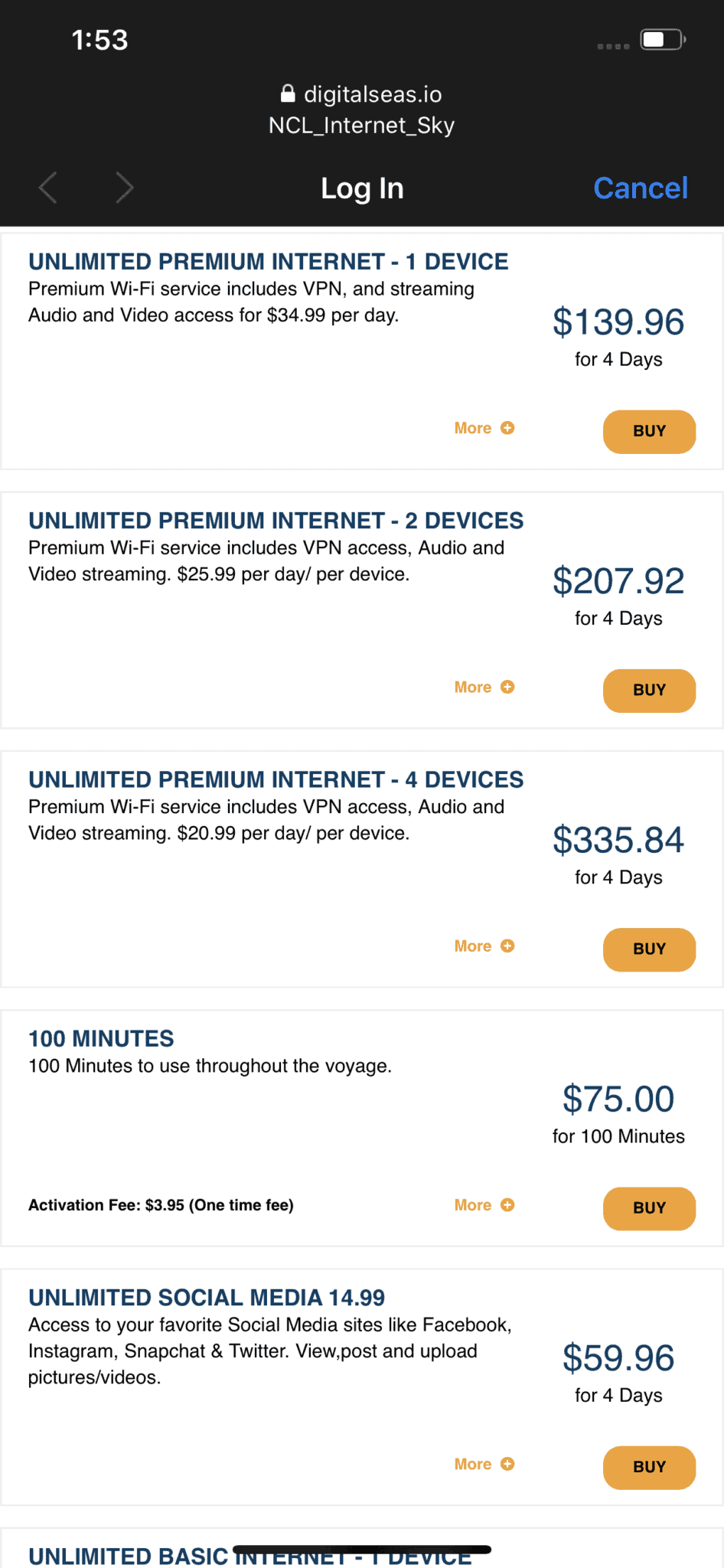 Because I booked my cruise so late, there was no option to pre-purchase an internet package, so I bought one after boarding. The price was $139.95 for the premium package, $59.96 for the unlimited social media package, or $75 for 100 minutes.
The premium package's download speed is 7.65 Mbps and upload speed is 3.64 Mbps as I'm typing this. I haven't tried to stream yet, but this package claims that's possible to do.