United States-based river line American Cruise Lines announced yesterday that its 2021 season has officially begun. Six of its 13 ships are now operating in eight different states across the country.
It became the first cruise line to resume operations in the U.S. when its vessel Independence sailed from Florida on March 13. Days later, American Cruise Lines also began sailings on the Mississippi River. It is the only line currently cruising the east coast, and one of the few that will be able to sail in Alaska this summer.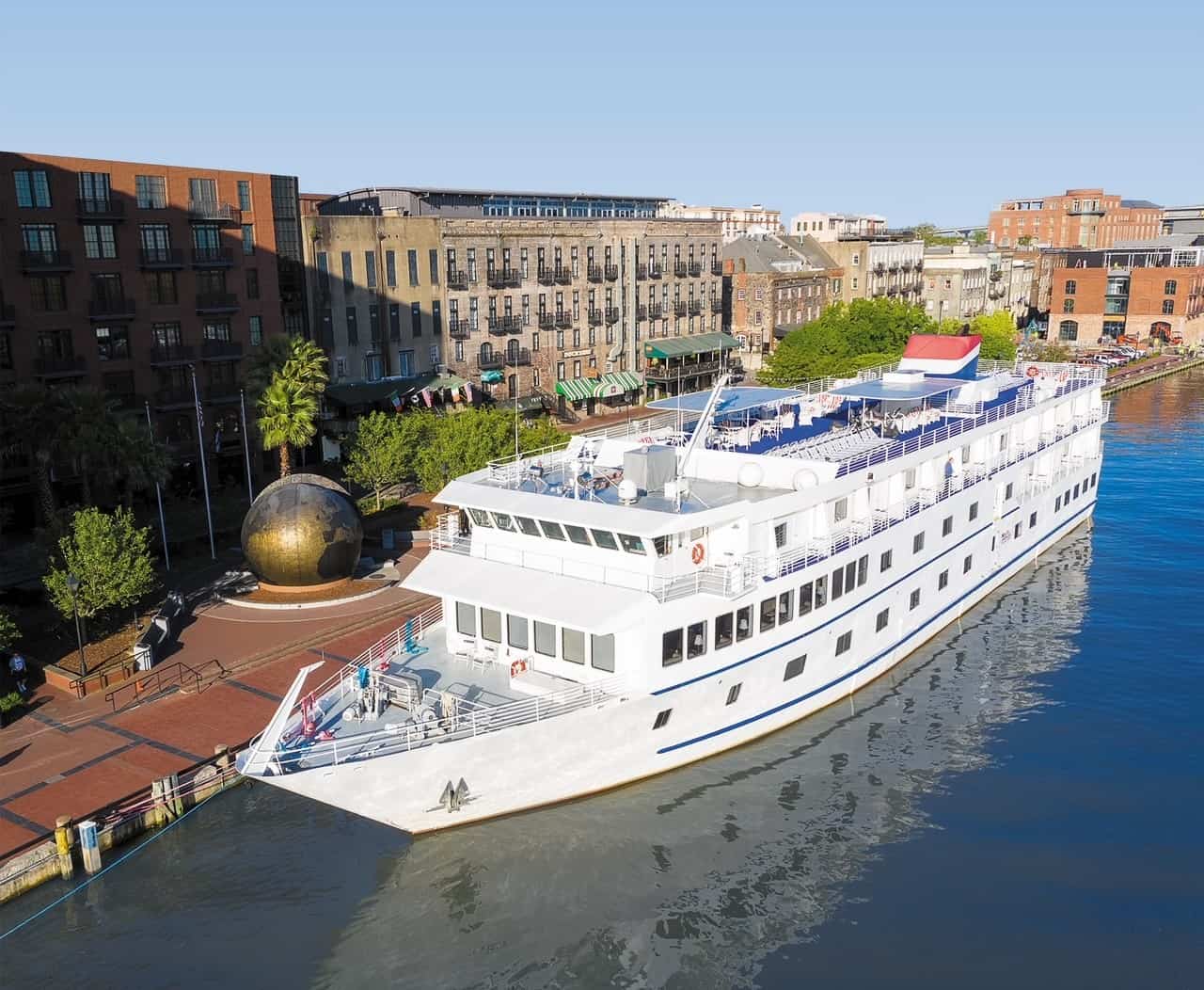 Later this spring, the company expects to have its full 13-ship fleet sailing in a variety of U.S. regions — from Alaska to Florida and on the rivers in between.
American Cruise Lines has doubled in size since 2017, and continues to build all of its ships in the U.S. at its affiliated shipyard. Each vessel is American flagged, and holds fewer than 200 passengers. These factors enable the company to offer small ship itineraries throughout the country without having to call in a foreign port.
"We are proud to have been the first line back on the water in the U.S. As the only cruise line visiting 30 states, we have taken great care to resume cruises safely in each region by working closely with state and local partners," said Charles B. Robertson, President and CEO of American Cruise Lines. "The popularity of small ship domestic cruising was stronger than ever before the pandemic and 2021 demand is already at new record levels."
Health and safety protocols on the line's ships include reduced occupancy, pre-boarding testing, the use of masks, hourly sanitation rounds, and medical staff on board all voyages. In addition, each ship has an independent HVAC system which means that ducts are not shared between staterooms or public spaces.
READ MORE: Is a River Cruise The Best Way to Enjoy the American Midwest?