In another blow to an already struggling industry, Bar Harbor, Maine, has announced that it will not welcome any cruise ships for the rest of 2020.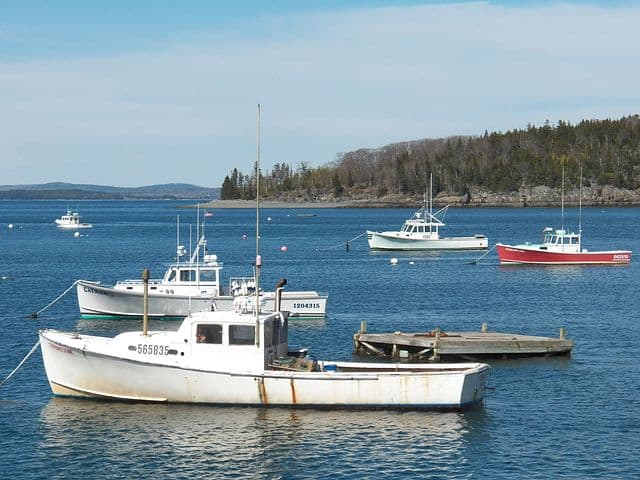 Why The Town Council Had To Vote
The issue came up thanks to American Cruise Line, which hoped to resume sailings this summer and include Bar Harbor among several stops along the coast.
According to Maine Public Radio, that company's Vice President, Paul Taiclet, laid out a plan which would involve reduced capacity aboard the ships and a "risk mitigation plan" that involved pre-cruise testing.
READ MORE: New Guidelines Suggest Masks, Say To Avoid Buffets
"We're not going to put our guests, our crew and the communities that we visit at risk," Taiclet said. "If we didn't feel we could do this safely, we would not be making the effort." He also pointed out that the ships in question were much smaller than the modern cruise liners.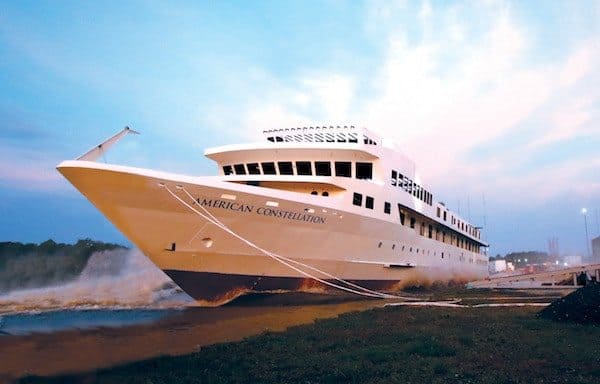 The Bar Harbor town council, however, was not open to the idea. "For a lot of people," said council member Jill Goldthwait, "cruise ships are cruise ships, be they big or small. But even those very small, well-managed ships, with a highly responsible plan, are a major threat, psychologically, to many of our residents."
Already, the point had been rendered largely moot, given that most of the major cruise lines already had canceled their dozens of scheduled stops in Bar Harbor for the season.
When it came time to vote, only one council member came down on the side of American Cruise Line. Stephen Coston said that the American Cruise Line ships were more like floating hotels and carried far less risk than their larger, splashier brethren.
According to the Portland Press Herald, Coston also pointed out the economic impact cruise ships have on the area each year.
The Cruise Ship Still Plans To Sail
Had Bar Harbor's town council approved the idea, it would not yet have been a done deal. The Press-Herald reports the plan would have needed to be signed off by several other officials, including the state's governor and the Maine Centers for Disease Control.
READ MORE: Carnival Corp. Announces The Sale Of 13 Ships
Despite this setback, Taiclet said that American Cruise Line still plans to do sailings along the Maine coast during the 2020 season, and is working out itineraries now. Among the places he'd like to see the ship call upon are Portland, Bucksport, Rockland and Camden.
That said, he believes it's important that "communities are comfortable with what we're doing. And the best way for us to do that is by dialogue, by having meetings and conversations about developing our plan. And if communities are comfortable with what we're providing to them, we have confidence we can operate safely."