Royal Caribbean International's upcoming Icon of the Seas has started sea trials this week.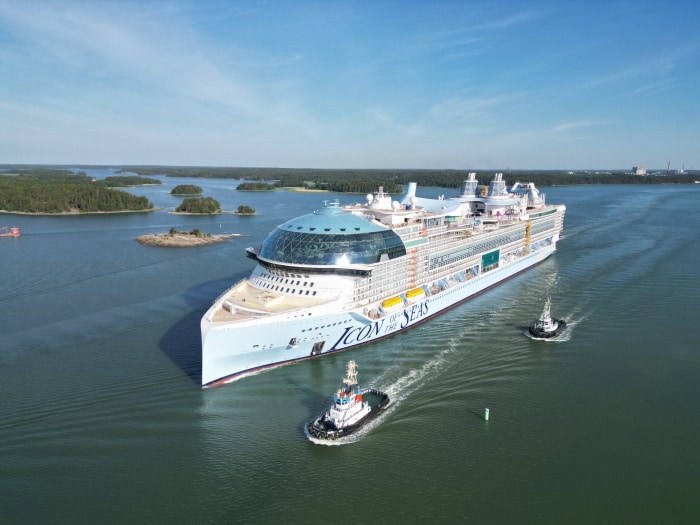 In a post on Facebook, the shipbuilder Meyer Turku said, "Icon of the Seas has left the shipyard!"
Royal Caribbean International's groundbreaking vessel, Icon of the Seas, is embarking on its maiden voyage, marking a significant milestone in its construction journey.
Departing from the Meyer Turku shipyard in Turku, Finland, where it's being built from the ground up, the highly anticipated ship set sail for multiday sea trials earlier this week.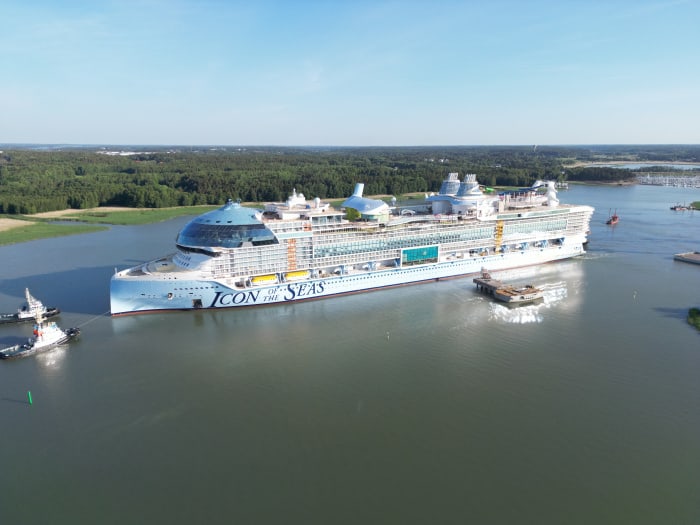 With over 450 specialists on board, crucial preliminary tests are conducted on the ship's main engines, hull, lifeboats, thrusters, and other vital components in preparation for the forthcoming second round of sea trials.
During these upcoming trials, scheduled for later this year, the vessel will be pushed to its limits, ensuring it is primed for its grand debut in January 2024.
Status of Sea Trials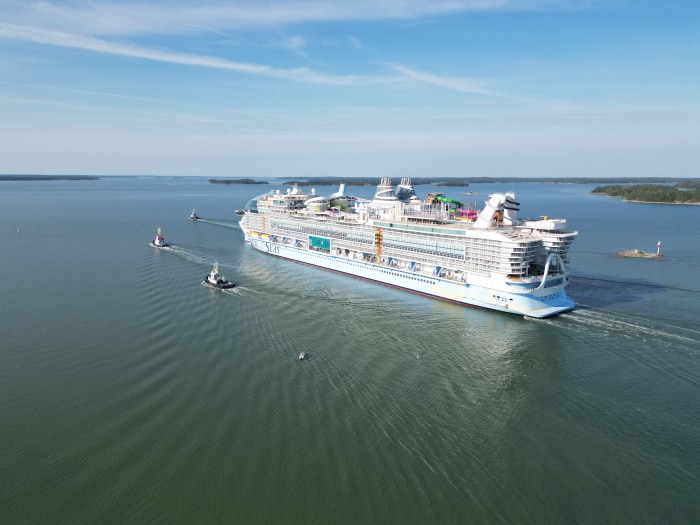 According to current information, all the tests of the sea trial program can be completed as outlined in the original schedule, even though the departure for the sea trial was slightly delayed due to wind conditions.
Icon of the Seas will return to the dock on Thursday, June 22, as planned, after which work on Icon will resume.
The first in class, Icon of the Seas, comes in at 250,800 gross registered tons, making her the largest cruise ship in the world. She will carry 5,610 guests in double occupancy, and 7,600 guests with all beds full.
Following a transatlantic voyage early next year, Icon of the Seas will debut from Florida next January and call PortMiami home. She will sail year-round Caribbean cruises.
Go Deeper: Five Icon Features We Are Most Excited About
Watch Icon of the Seas leave for sea trials