Viking has announced today that their sixth ocean ship – the 930-guest Viking Jupiter – was floated out, marking the first time that the vessel touched water.
Scheduled for delivery in early 2019, the arrival of the ship will officially make Viking the largest small-ship ocean cruise line in the industry, just four years after launching their ocean business. Jupiter will spend her maiden season in the Mediterranean and northern Europe.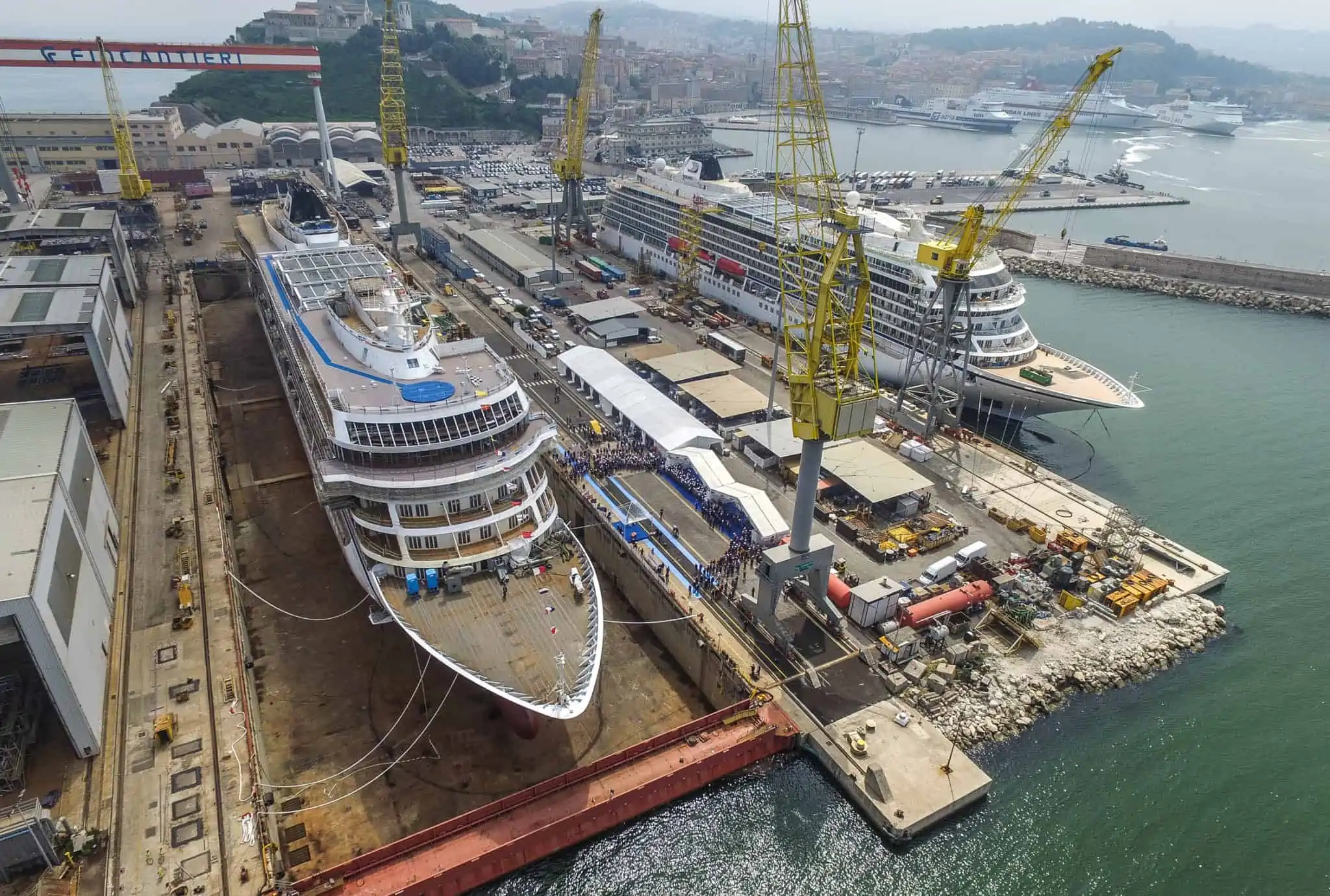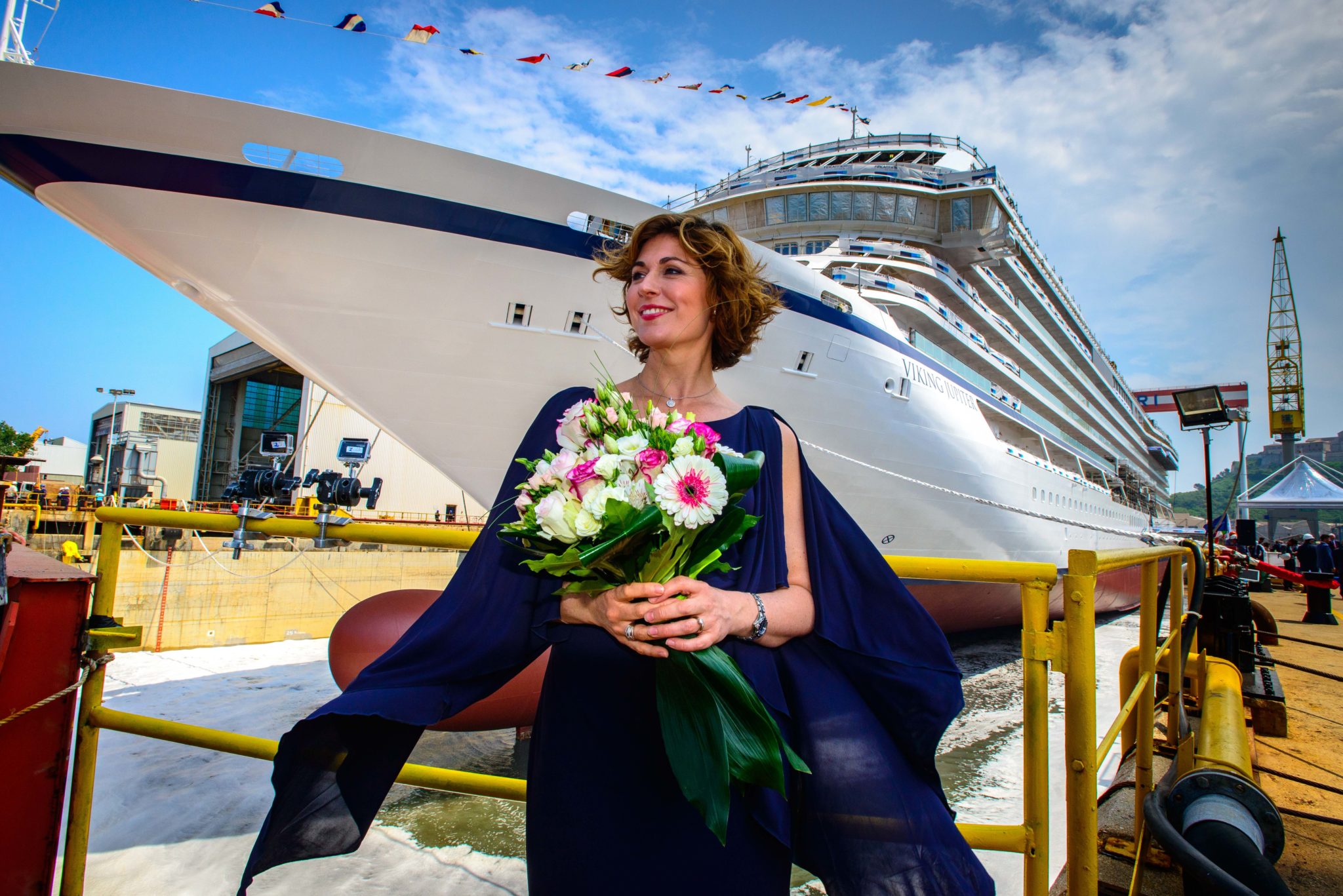 The traditional float out ceremony took place at the Fincantieri Ancona shipyard, and denotes the final stage of construction. A special woman of honor, a madrina, assisted with the ceremony, first welding commemorative coins under the ship mast. Norwegian singer Sissel Kyrkjebø served as Viking Jupiter's madrina. She welded a coin representing her birth year, as well as the birth years for Chairman Hagen (1943) and Finse (2012), Hagen's "grand dog."
A special coin, dated 1911, was also welded to represent Ragnhild "Mamsen" Hagen, the mother of chairman Hagen and the woman that Mamsen's deli onboard is named after. Kyrkjebø then cut a cord to allow water to flow into the ship's building dock. Following a two-day floating process, the ship will be moved to a nearby outfitting dock for final construction.