Viking Cruises celebrated the delivery of their newest cruise ship today — the Viking Jupiter. Jupiter marks the line's sixth ship to hit the great-blue sea and was presented at the Fincantieri shipyard in Italy.
"We are different because we focus on the destination…"
Not only is this vessel brand-new, but she will also be introducing a brand-new itinerary. Journey to Antiquities will make its first sailing on Jupiter from Athens to Rome. And, because the ship will be embarking on this journey in the middle of February, the sailing will offer passengers a unique and quieter experience of the Meditteranean. Jupiter will continue her journeys through the Meditteranean, as well as Scandinavia, until she reaches Oslo, Norway on June 6 — where she will be christened by her godmother, Norwegian soprano Sissel Kyrkjebø.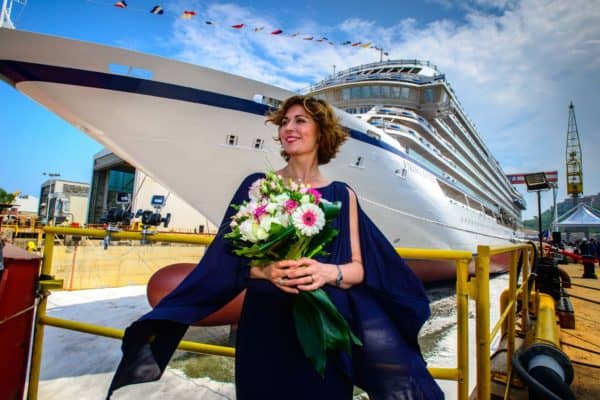 "It is always a proud moment when we are able to welcome a new ship to our fleet," said Torstein Hagen, Chairman of Viking. "Viking Jupiter is our sixth ocean vessel in just four years– a clear sign of the positive response to our approach to ocean cruising. We are different because we focus on the destination, and that resonates with our guests. We are pleased that with continued growth we have the opportunity to introduce even more travelers to the Viking way of exploration."  
About Viking Jupiter
47,800 tons

465 staterooms

930-guest capacity

A diverse offering of sailings from eight to 22 days, each offering a unique, cultural experience.
Viking Cruises is also offering residents of the U.S. special cruise fares on 2019 and 2020 sailings if they book before Feb. 28, 2019.
Do you enjoy the more culturally immersive aspect of lines like Viking, or the more "fun in the sun" type cruises?