Viking named its newest river ship, Viking Osiris, on Monday during a celebration in Luxor, Egypt. As part of the event, the company's first ceremonial godfather, George Herbert, the 8th Earl of Carnarvon, offered a blessing of good fortune and safe sailing for the vessel.
Designed specifically for the Nile River, Osiris was built at Massara shipyard in Cairo and will sail Viking's bestselling Pharaohs & Pyramids itinerary.
"Egypt has always drawn curious explorers for its rich history and ancient antiquities, and ever since we first began operating on the Nile River in 2004, our guests continue to be amazed by the country's many cultural treasures. Today we are pleased to officially welcome the Viking Osiris to our growing fleet on the Nile River, which allows us to welcome even more curious explorers to this incredible destination," said Torstein Hagen, Chairman of Viking.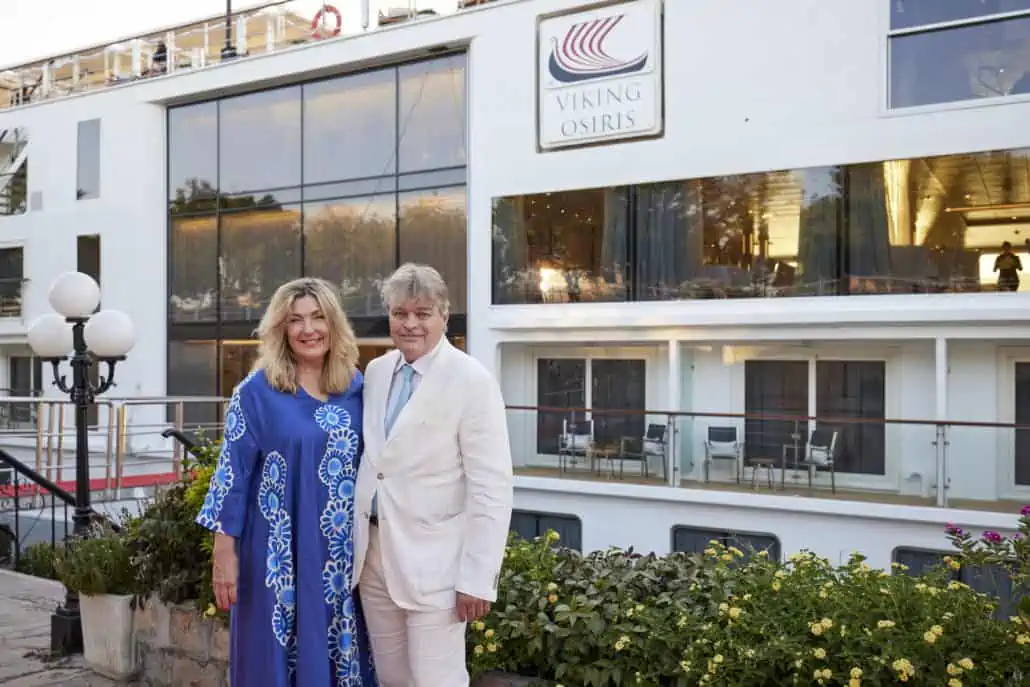 The new, state-of-the-art Viking Osiris is inspired by Viking's other river and ocean ships, with the elegant Scandinavian design that Viking is known for. It holds 82 guests in 41 staterooms. Osiris joins Viking Ra, which launched in 2018, on the Nile River. An identical sister ship to Osiris, called Viking Aton, is scheduled to debut next year.
MORE: Upcoming U.S.-Based MSC Cruise Ship Completes Sea Trials
During Monday's naming ceremony, Torstein Hagen also announced that two additional sister ships, Viking Hathor and Viking Sobek, are already under construction and are expected to be delivered in 2024 and 2025, respectively.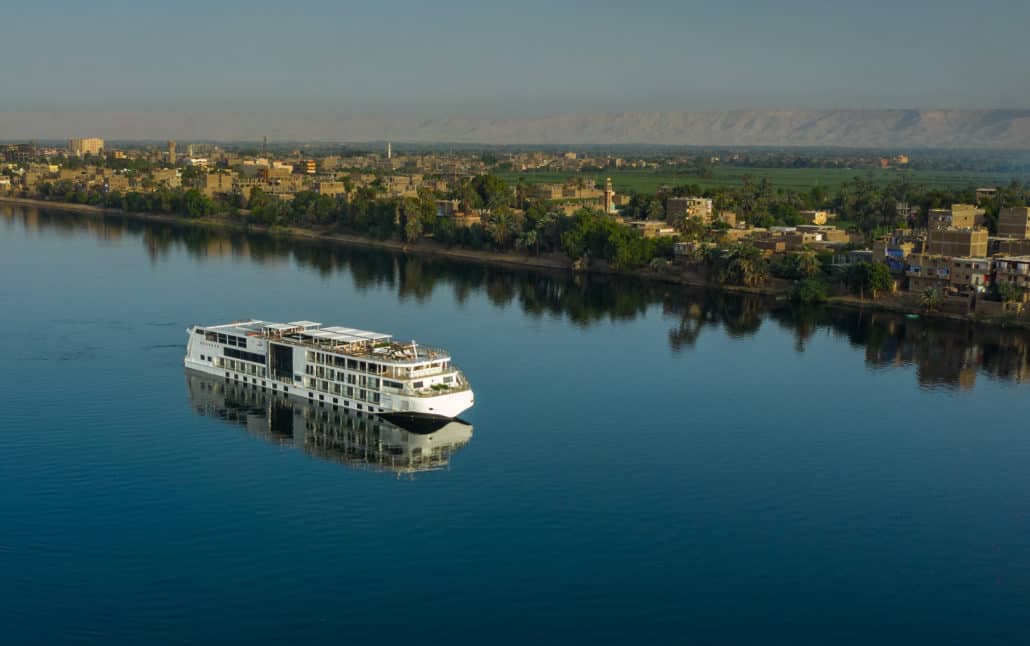 During the 12-day Pharaohs & Pyramids itinerary, guests begin with a three-night stay at a first-class hotel in Cairo, where they can visit sites such as the Great Pyramids of Giza, the necropolis of Sakkara, and the Mosque of Muhammad Ali. Starting late this year, travelers will also be able to visit the new Grand Egyptian Museum.
Guests will then fly to Luxor, where they'll visit the Temples of Luxor and Karnak before boarding a Viking river ship for an eight-day roundtrip voyage on the Nile River. The journey concludes with a flight back to Cairo for one final night in the ancient city.
READ NEXT: Two Carnival Ships Experience Satellite Issues, Internet Service Impacted