Two Carnival Cruise Line ships sailing in the northeast — Carnival Magic and Legend — are experiencing satellite issues that are impacting their internet service. We take a look at the voyages impacted and how cruise ship wifi works.
According to an email to booked guests, wifi access is being affected/will be affected on the August 20th and 28th voyages aboard Carnival Legend, and the August 22nd and 31st sailings on Carnival Magic.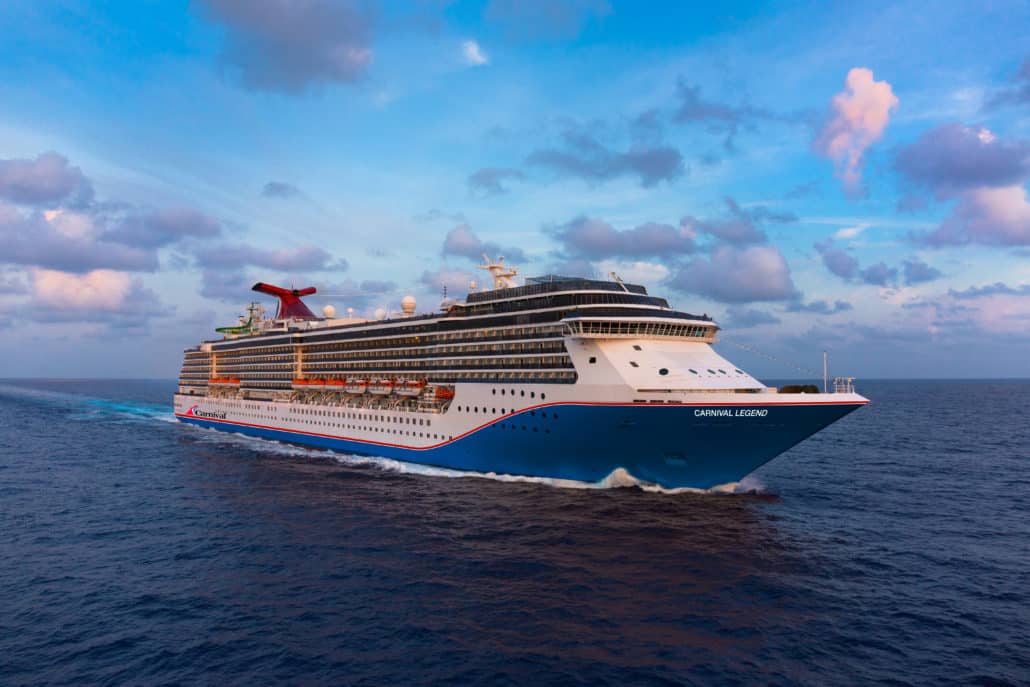 The email said "We want to inform you that due to challenges with some of the ship's satellites, there will be limited Wi-Fi access during your cruise."
It continued, "We will automatically refund all pre-purchased Wi-Fi packages as an onboard credit to your Sail & Sign account. The social and value plans will still be available for purchase at the discounted pre-cruise price, should you decide to purchase on board on a daily basis. The premium plan will not be available."
Carnival's Social Plan wifi package includes access to social networking websites like Facebook, Twitter, Instagram, and Snapchat. It also allows guests to access airline apps to check in for their flights. The Value Plan gives access to social websites, plus other things like email, online banking, news, and weather websites.
MORE: Carnival's Mardi Gras: Is an Aft Excel Suite Worth the Price?
The Premium Plan, which is the one that won't be available, includes everything the Social and Value plans do, plus video and music streaming and the ability to video chat on programs like Skype, Zoom, and FaceTime.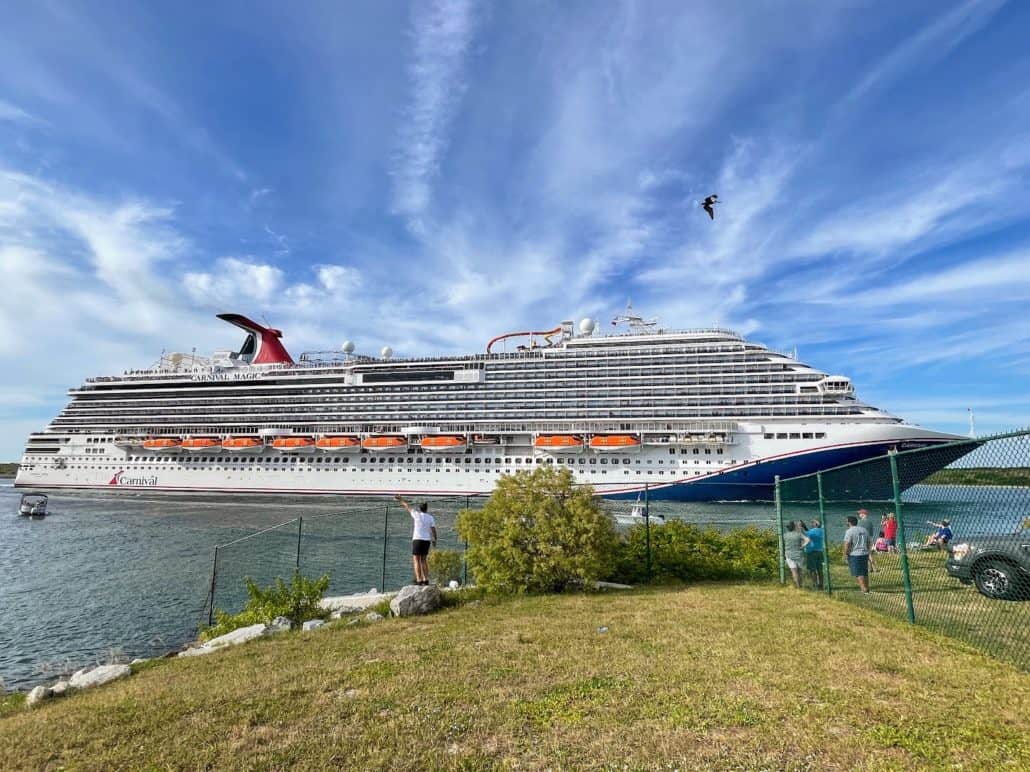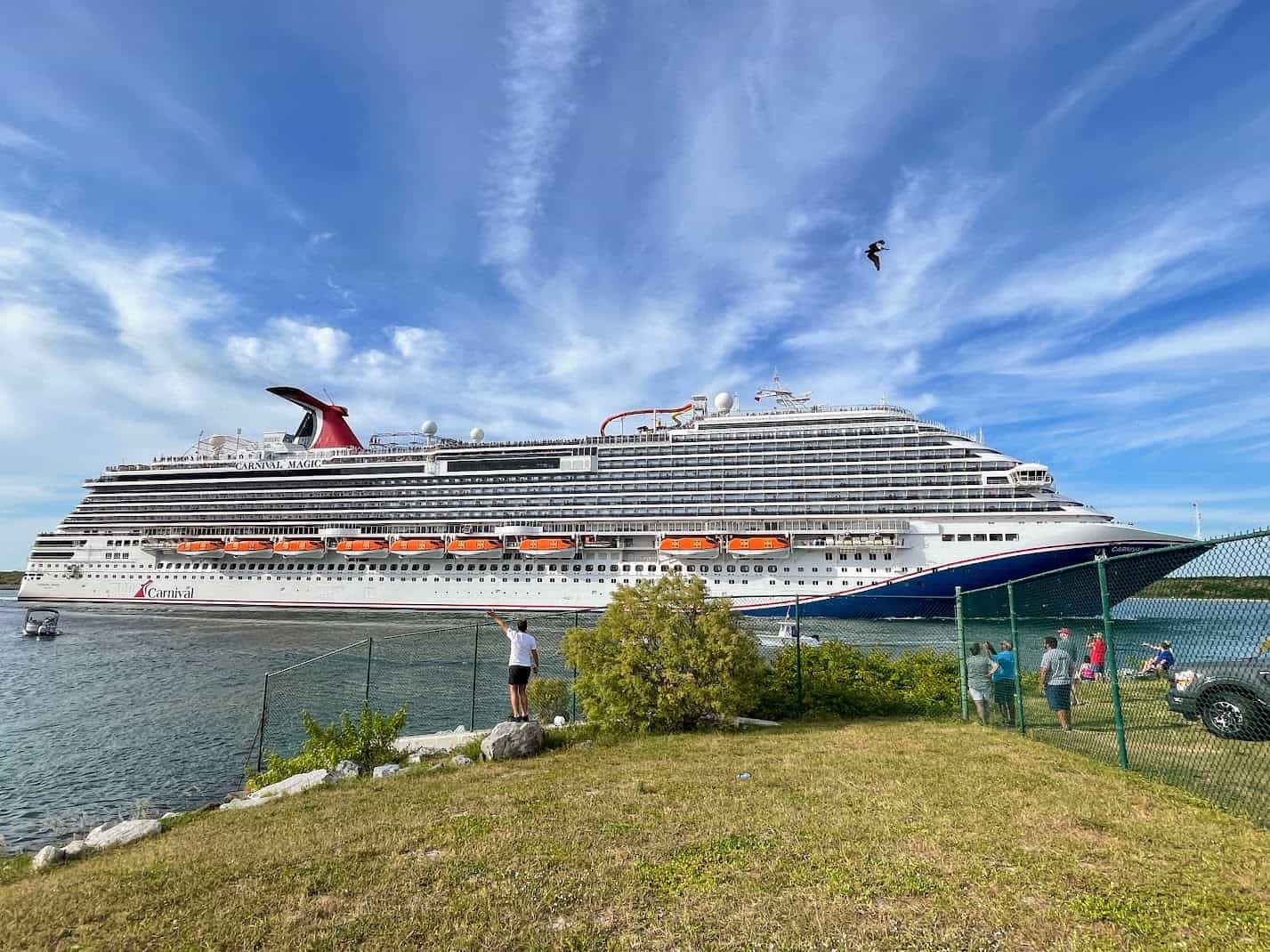 Carnival Legend is currently on an eight-night eastern Caribbean voyage from Baltimore. The August 28th voyage is a six-night Bermuda itinerary, also from Baltimore.
Carnival Magic departs today on a nine-night eastern Caribbean cruise out of Cape Liberty, New Jersey. The August 31st sailing is a five-night voyage to Bermuda.
How Does Cruise Ship WiFi Work?
Unlike land signal where you have a router based in your home or office, a cruise ship has a series of routers throughout the entire ship that thousands of people are tethering from. Those routers are tied to a main receiver dish located on the upper deck of the cruise ship that is constantly sending a signal to a series of satellites in orbit.
However, because cruise ships are constantly moving and because of the curvature of the earth, they are constantly changing satellites, some of which are over 20,000 miles away. Essentially, the signal leaves the ship, has to travel 20,000 miles to the satellite, then back down to the vessel. That, combined with thousands of people trying to use the network at the same time, is why the wifi sometimes seems non-existent unless you're using it during off-peak hours.
That's where internet companies like Starlink come into play. Founded by Elon Musk, this low latency high-speed satellite network operates a series of dishes that are only 340 miles above earth (instead of 20,000 miles).
Royal Caribbean has been testing Starlink dishes on Freedom of the Seas with great success, and speed tests are showing speeds sometimes 10x the current connection speed. This will also disrupt the market because prior to Starlink, there was no competition and costs could be dictated by the internet provider.
Will Carnival Cruise Line give in and eventually give Starlink a try? If it happens one day, we'll be sure to let you know.
READ NEXT: Royal Caribbean and Celebrity Drop Vaccine Requirement on Most Voyages