On Wednesday night, Viking Cruises christened their latest ocean-going ship Viking Jupiter in a unique ceremony held in Beverly Hills.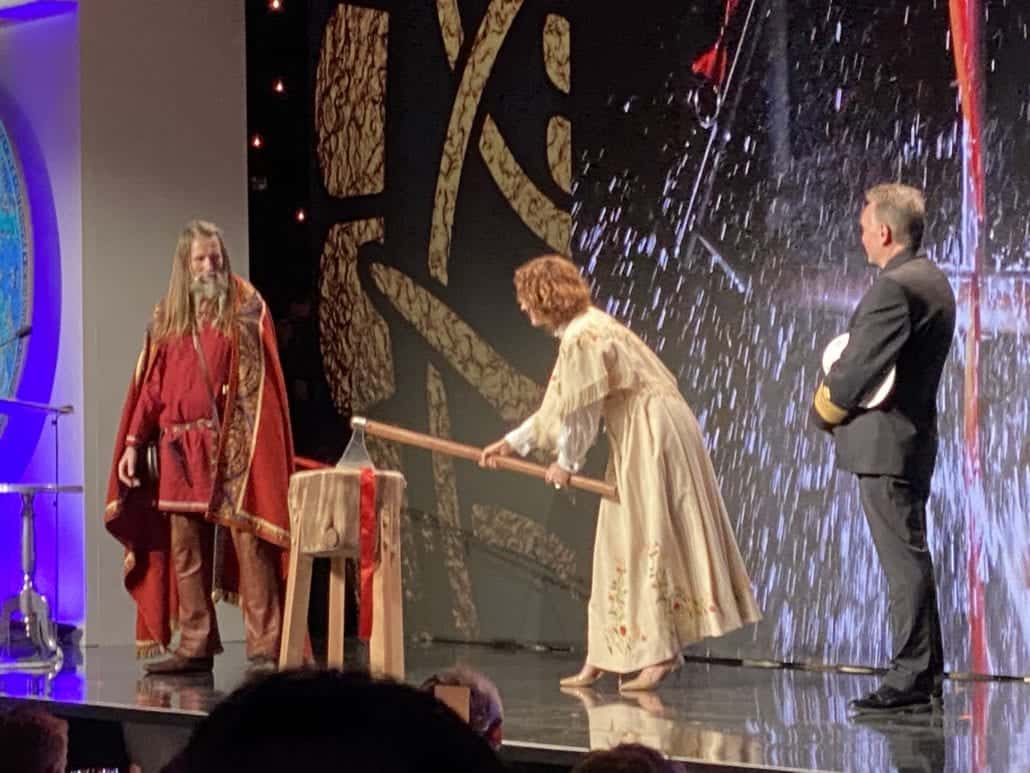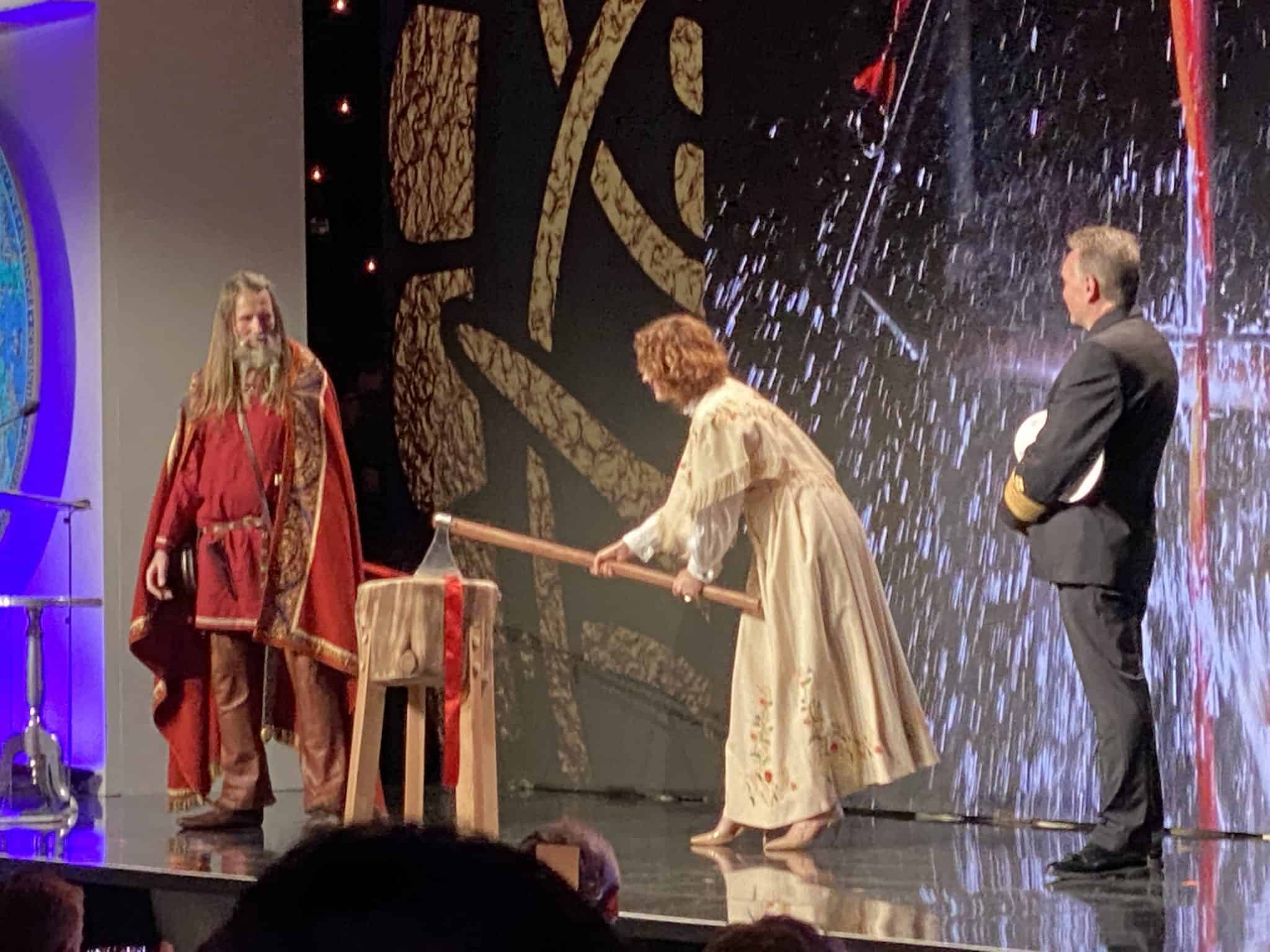 What Made The Ceremony So Unique
The ceremony was unusual in several ways. For one, the ship has actually been in service for nearly a year, having joined the Viking fleet back in February of 2019.
Also, while naming ceremonies are typically held either onboard a ship or on the pier at which it is docked, the Viking Jupiter event was held in a Beverly Hills ballroom while the ship itself was sailing in the Atlantic Ocean.
Guests in the Beverly Hilton ballroom and the captain of the ship were linked via video as godmother Sissel Kyrkjebø, considered to be one of the most successful crossover sopranos in the world, gave the traditional blessing.
She then used a Nordic Viking ax to cut a cord as, via the live feed, the ship's captain confirmed that the bottle of aquavit had successfully smashed against the side of the vessel.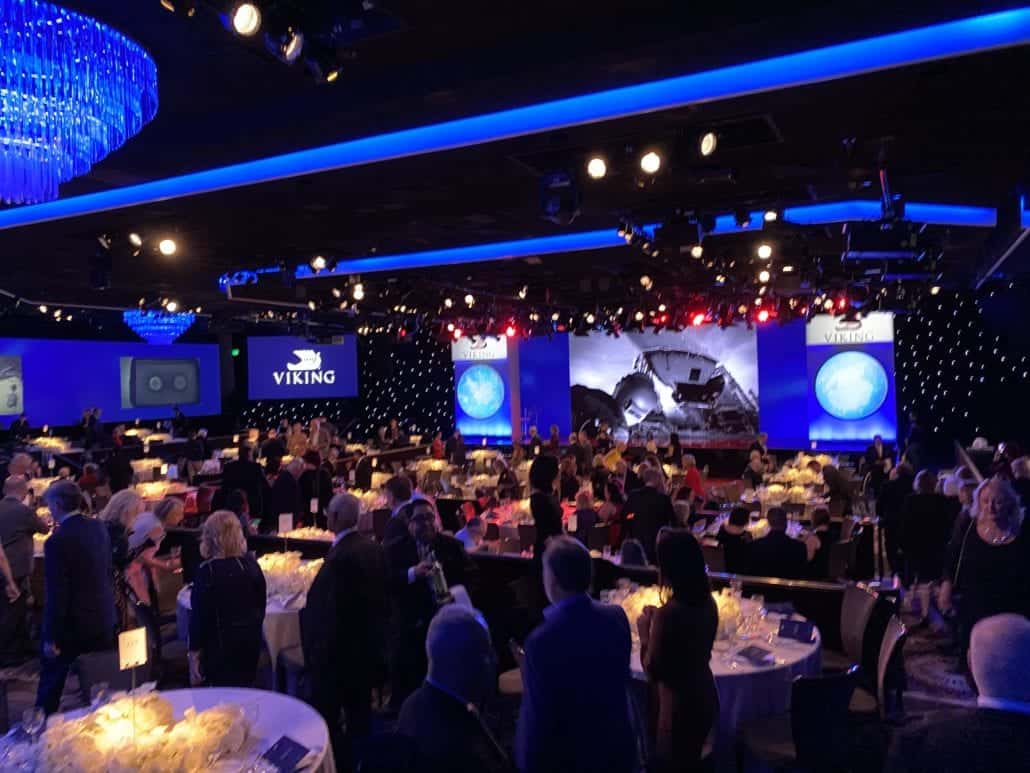 "We invented the concept of modern river cruising when we launched in 1997," said Viking Chairman Torstein Hagen. "Then we reinvented ocean cruises and became the World's Best Ocean Cruise Line in our first year of operation, as well as every year since then."
About The Viking Jupiter
Flying under the Norwegian flag, the Viking Jupiter weighs in at 47,842 and was built at the Fincantieri shipyards. The ship's size (745 feet) and passenger count (930 guests) put her in the same class as Viking's five other ocean-going vessels, the Viking Star, Sea, Sky, Sun and Orion.
In 2021, the existing fleet will be joined by the currently-being-designed Viking Venus.
Like her sister ships, the Jupiter features a mid-deck pool with a retractable roof (perfect for sailing in chilly or inclement weather), an infinity pool perched on the back, a complimentary thermal suite and a planetarium. The staterooms themselves each offer a veranda, and there are two specialty restaurants (each of which is included in the price of your cruise) as well as the main dining room.
Viking Ocean Cruises was announced in 2013 as a new brand under the Viking umbrella. Known for its aggressive growth, the company currently 78 river cruise ships in addition to the ocean-going vessels mentioned above.