Not to say "We told you so," but as we predicted last week, Virgin Voyages did indeed decide to name their first ship Scarlet Lady. That — and a few other details about both the cruise line and their first vessel — were revealed during another "ship tease" this week.
Why They Went With Scarlet Lady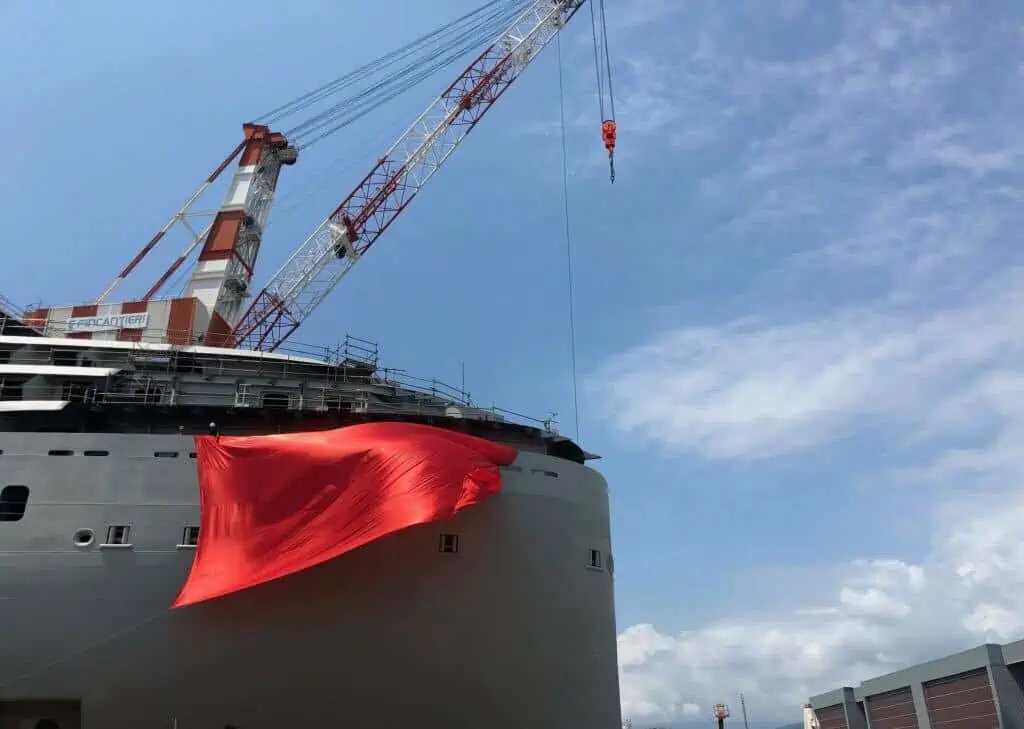 The reveal came as part of a big day for the cruise line as the hull of the Scarlet Lady touched sea water for the first time at Fincantieri shipyards in Italy on Friday morning. As if all of that weren't enough news, they also cut the first piece of steel for their second ship, set to be delivered in 2021. In revealing the first ship's name, Richard Branson — the world-renowned founder of the Virgin Group — explained that Scarlet Lady was a nod to another wing (so to speak) of his transportation empire: As it turns out, Scarlet Lady was the name of one of the first planes to fly under the banner Virgin Atlantic.
According to TTG Media, Virgin Voyages said that the name — combined with the iconic mermaid who will grace the ship's hull — were designed to reflect "a powerful spirit guide who is creating a whole new way to travel."
Other News From Virgin Voyages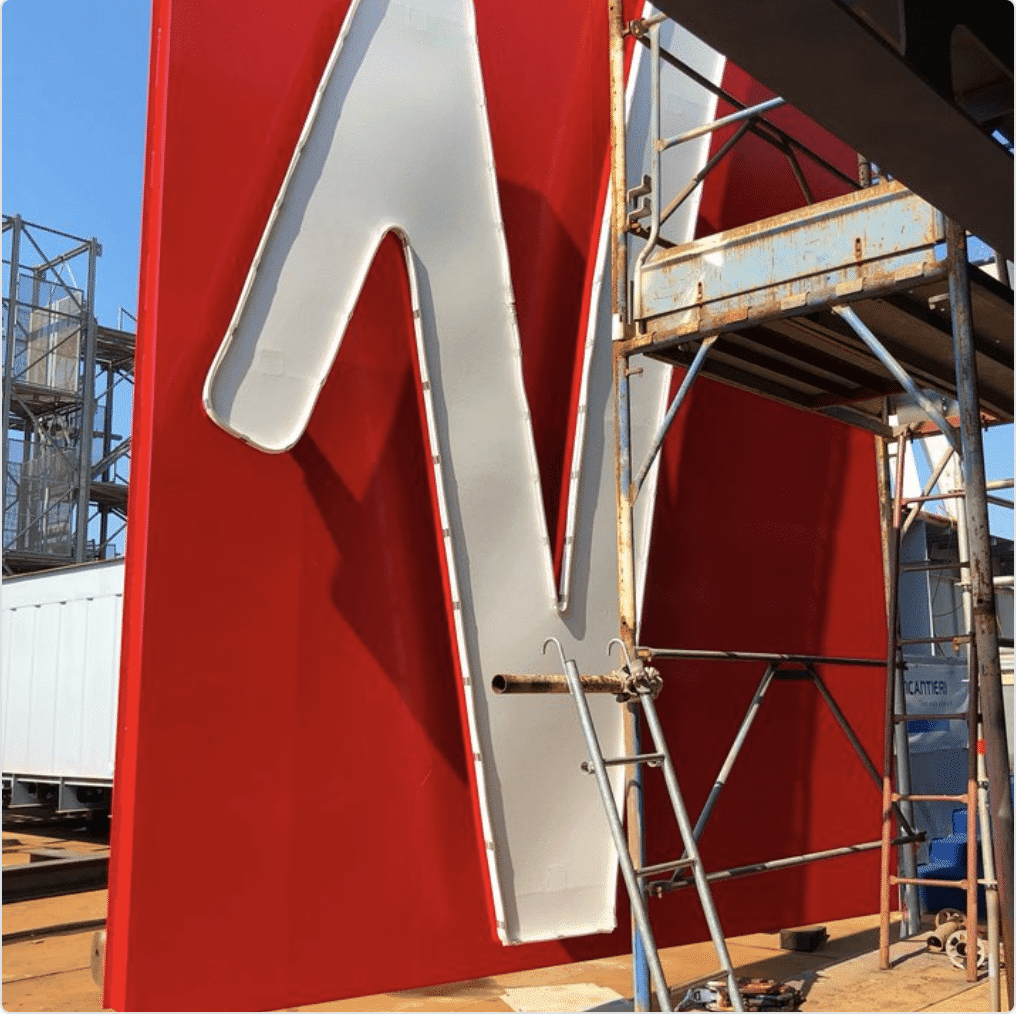 During the remarks, Virgin also said that they would be banning virtually all plastic items — from shopping bags to coffee stirrers — across the ship and focusing on reusable and recyclable items in a bid to do their part to protect the environment. (This isn't particularly surprising, given that the industry as a whole has been moving in this direction for a while, with most major lines making similar announcements, if on a so-far smaller scale.)
READ MORE: 7 Things We've Learned About Virgin Voyages
In championing this trend in general and his brand's role in it, Branson said, "Nothing makes me prouder than seeing companies like Virgin Voyages striving to make a positive impact on the world we live in. Business is a force for good, and can and must be the catalyst for global change."
Taking perhaps a bit of a swipe at rival cruise lines who have vowed to eliminate straws, Tom McAlpin — president and CEO of Virgin Voyages — said that, "in order to fulfill our purpose of creating an Epic Sea Change For All, we must make a commitment that is bigger than just eliminating straws. We must make a commitment to building ships and experiences that do everything possible to look after the well-being of our precious oceans."
Virgin also intends to take a leadership role when it comes to women in the maritime workforce via their "Scarlet Squad" program. McAlpin said that Virgin would "create an onboard environment that is fair, inclusive and where everyone has an opportunity to reach their full potential."
Set to launch in 2020, Virgin Voyages will be an adult's only line (meaning all passengers will have to be over 18). The Scarlet Lady will sail out of Miami carrying around 2,800 passengers in 1,400 staterooms with public areas designed by a host of big-name designers.
Virgin Voyages Teaser Video