This is a bit of a fun one. We happened upon a post on Facebook about this house that's for sale, and we couldn't resist writing it up to share the glory with our readers.
In the sleepy little lakeside city of Au Gres, Michigan lies a house fit for a wanna-be sailor that doesn't want to go quite as far as to buy an actual houseboat. At first glance, you might think that an actual boat washed up on shore and somehow remained in one piece throughout the ordeal.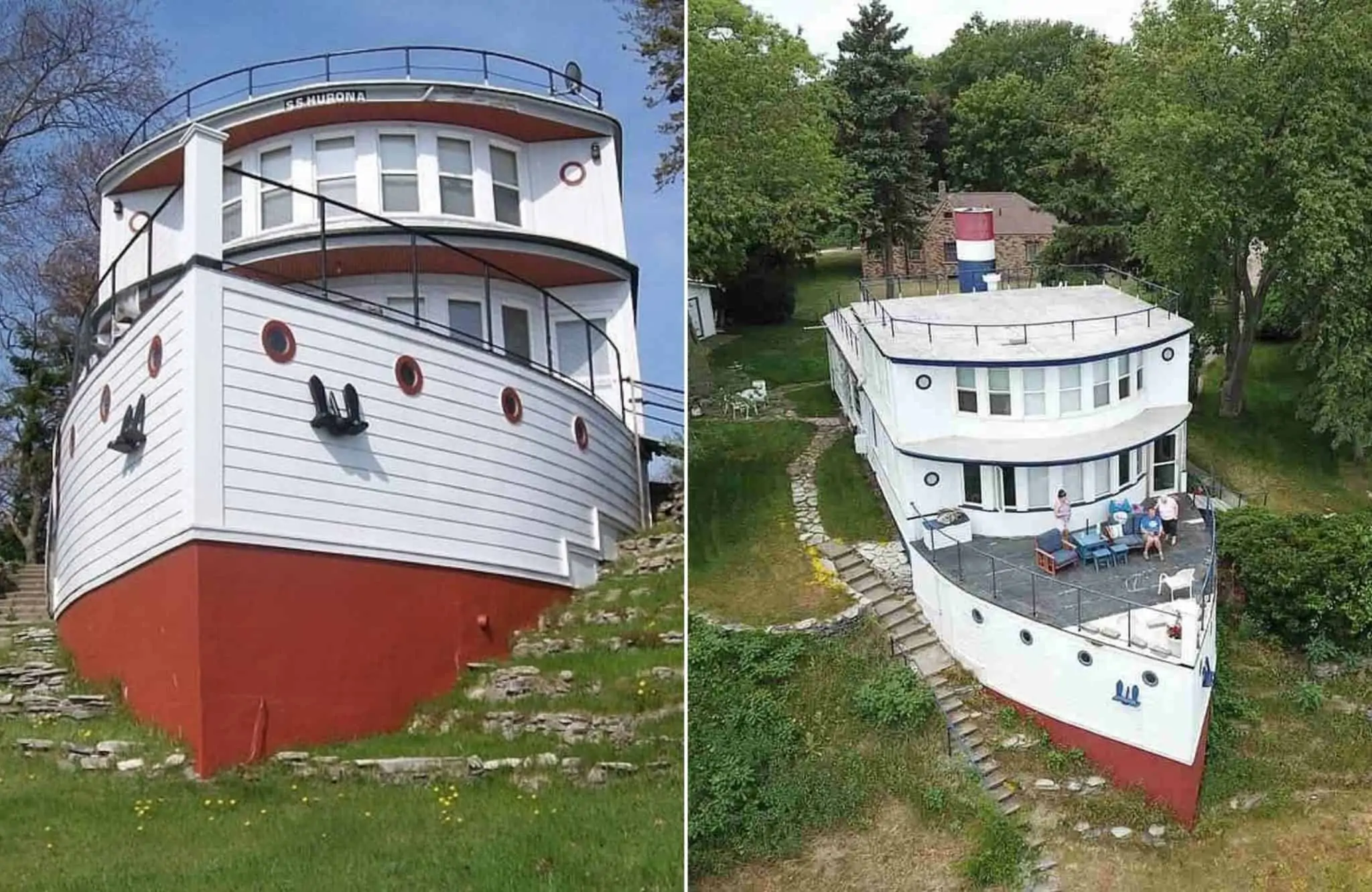 But no, this residence overlooking Lake Huron and the Saginaw Bay is just a house… boat. Or a boat house?
The single-family home's Zillow listing says that it is 2,633 square feet and features two and a half bathrooms and five bedrooms; plenty of space for a large family or a small family who wants to share their piece of lakeside paradise with friends and family.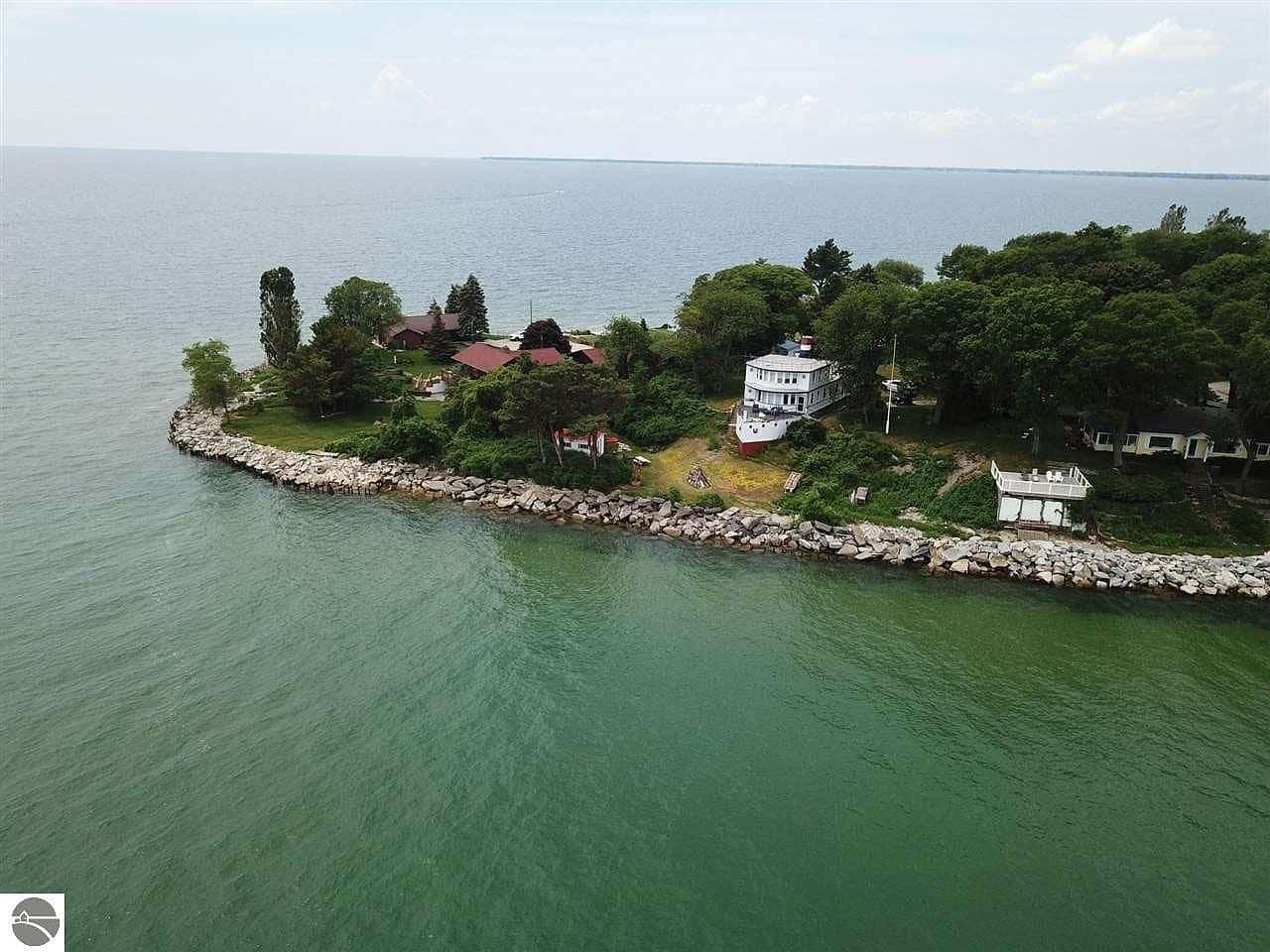 It was built in 1936, but many updates have been made in the last decade. I quote from the listing "There have been many updates in the past 10 years. including the entire roof, Forward and aft decks and the upper deck."
How fun is this?! Even the real estate listing speaks of this house in nautical terms. Because how else would you explain exactly what those areas are, anyway? It's not like this is a standard rectangular abode.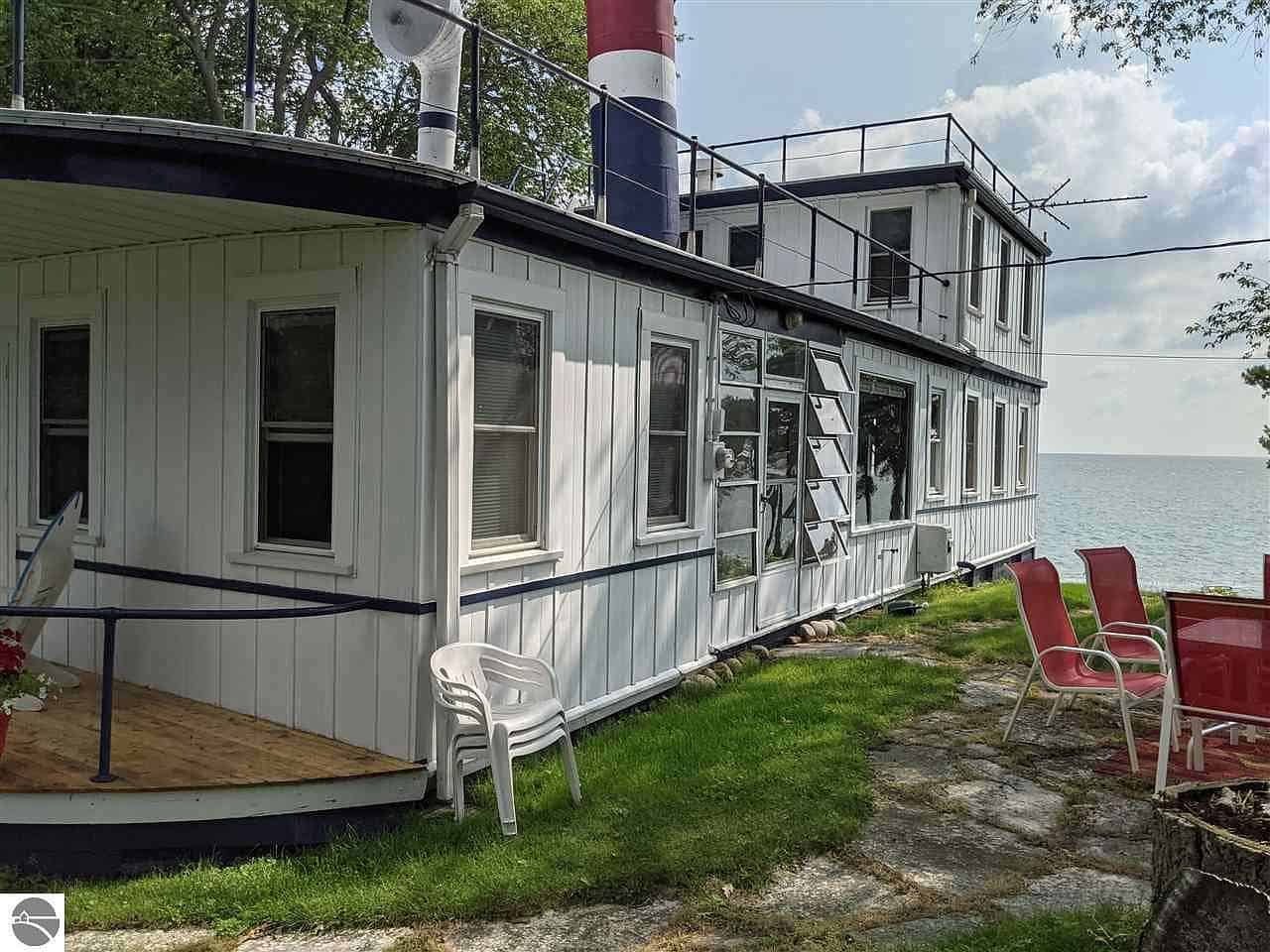 The listing overview continues: "The Captain's Quarters (Master Suite) is up with it's own 3 pc. Head. The morning view of the Sunrise is Beautiful. There's a wall of glass overlooking Lake Huron and the Saginaw Bay. What a great way to start your day… The large Living Room overlooks the Bow of the Yacht and has a huge Wood Burning Fireplace."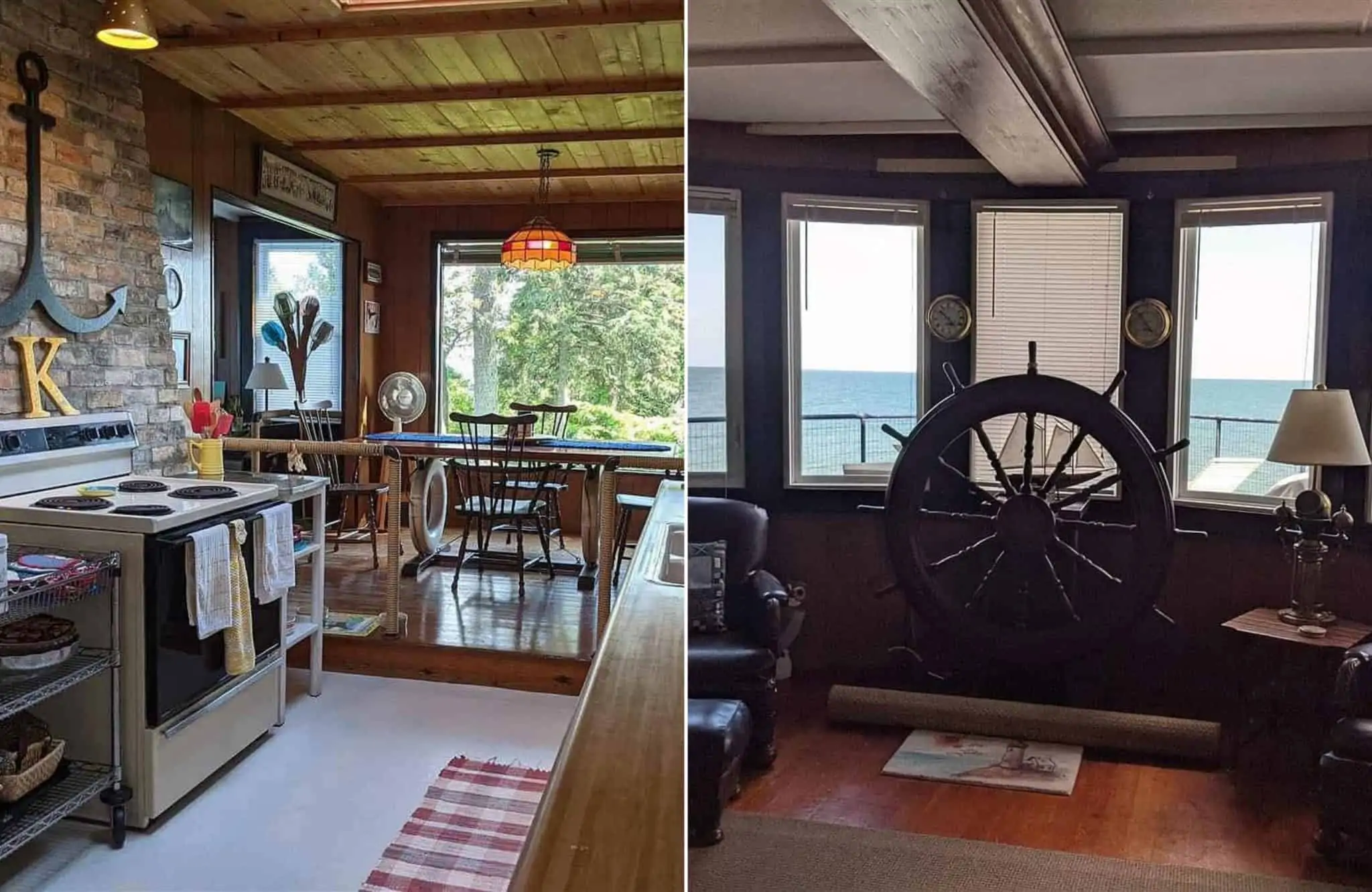 We are awfully curious about who built this house, and who has owned it since. Were they actual sailors who couldn't get enough of the nautical life? Did they come from a landlocked place and always dreamed of living on a boat, but didn't want the inconveniences that a houseboat brings?
Or maybe they were just enthusiasts about the water and everything that floats on it (sort of like the humble author of this article!).
The house was listed on August 2, 2021 for $750,000.
You can check out the official Zillow listing here.
All photos via Zillow.
READ NEXT: 18 New Cruise Ships Debuting in 2022