If you are thinking about embarking on a European cruise, you must decide on the region you want to travel to before packing your bags. Mediterranean cruises typically extend from the northeastern part of Italy, Croatia and then into the Adriatic Sea. Other typical stops include Turkey, the Greek Islands, and even Egypt or Israel.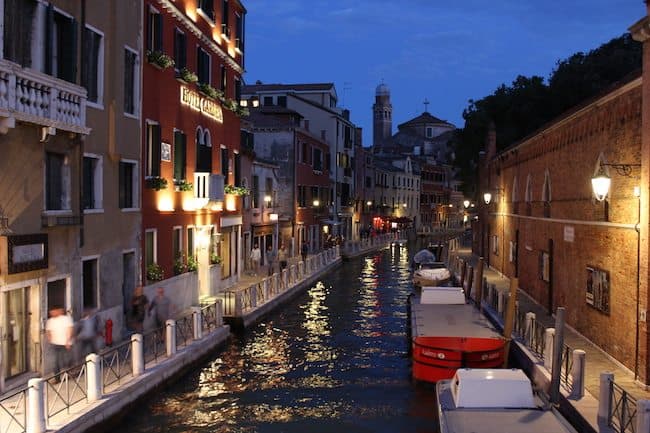 While it is relatively easy to find cruise ships that have itineraries that stop at the most popular locales, docking a cruise ship port that is not as frequented, but breathtakingly gorgeous can make for the more memorable vacation. 
With that said, what are the most beautiful cruise ship ports in the Mediterranean?
Seville
Located not too far from Barcelona, Seville is a very popular Spanish harbor. It is also the center of the Andalusia area. 
Not only is Seville a beautiful seaside port, but it is also known for its massive gothic cathedral, the Alcazar complex and even for flamenco dancing. Star Wars fans may be able to recognize Plaza de Espana as Naboo. 
Although it is smaller than Barcelona, it has so much to offer visitors in terms of natural beauty and rich history. If anything, being a smaller city allows visitors the opportunity to see even more of the town with the limited time they will have while on land. 
Barcelona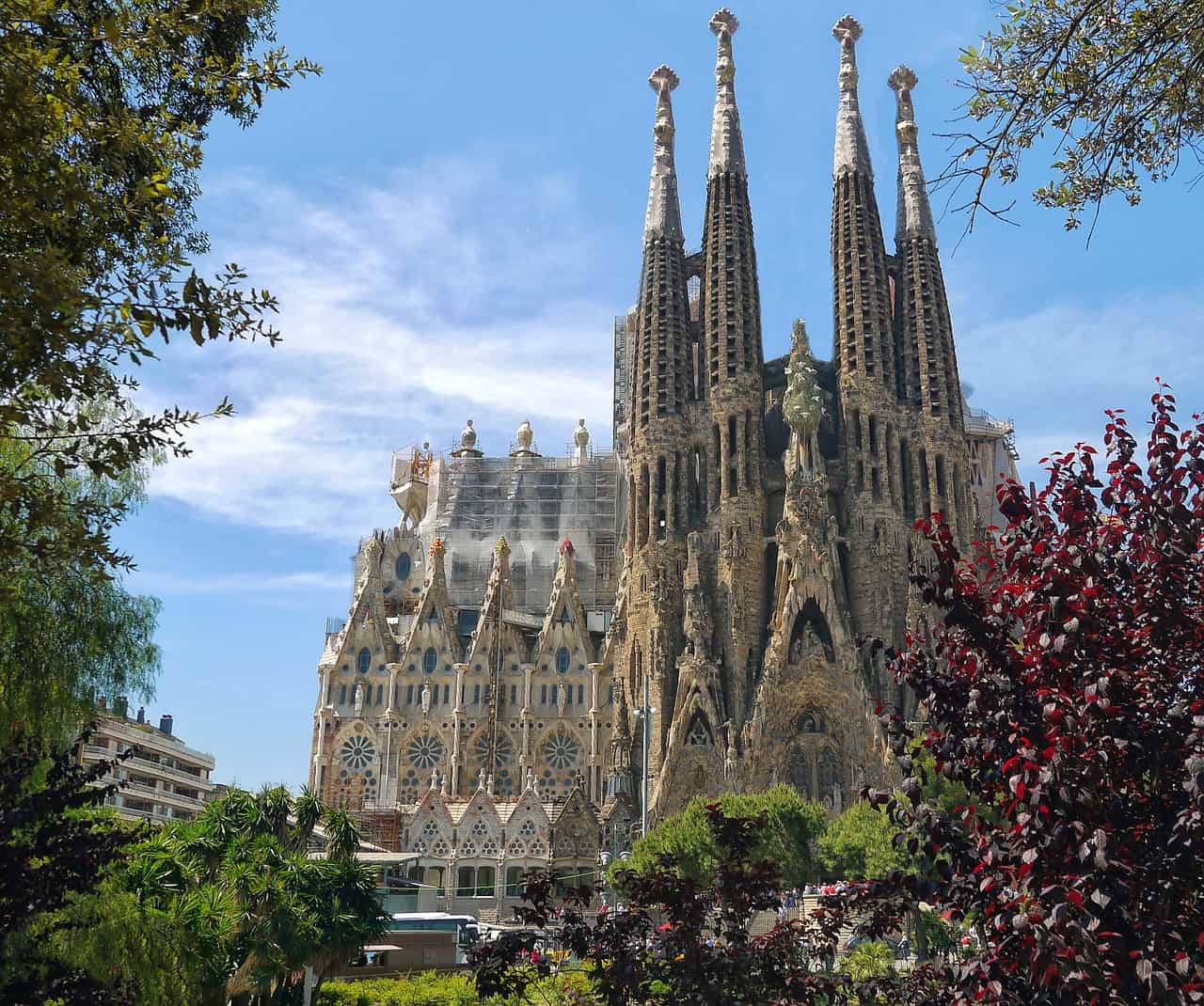 This is one port city in the Mediterranean that receives more cruise ships than any other port in the region. It is ideally located in the Mediterranean Sea, and it is one of those locations that you must visit at least once in your lifetime. 
Even if you only have a half a day or less to spend in this iconic city, you will still have plenty of time to enjoy a few tapas, look at some of the famous artworks and even go on a mini shopping trip on the Rambla. For those who feel like doing a little more adventurous exploring, take a path off of the beaten track and visit Bunkers del Carmel. 
Bunkers del Carmel is a park that is located right outside of the city, but it offers up some spectacular views of the city. 
Palma de Mallorca
Continuing down the Spanish harbor, there is another beautiful cruise port waiting to welcome the first time and repeat visitors. This port city is Palma de Mallorca, and it is located on Mallorca (a Spanish island). 
Palma de Mallorca has a little something for everyone. It does not matter whether you are a history buff, a beach lover, or a nature lover, each passenger on the cruise ship will be able to find an activity or landmark they will enjoy learning about while they are on land. 
For example, the Santa Maria cathedral is a massive gothic cathedral that looks over the Palma harbor. This cathedral is also one of the main tourist attractions in this city. 
You could very well spend an entire day in Palma de Mallorca walking along the cobbled streets and sightseeing with other tourists along the harbor while taking in the gorgeous view at the top of the cathedral. 
Valletta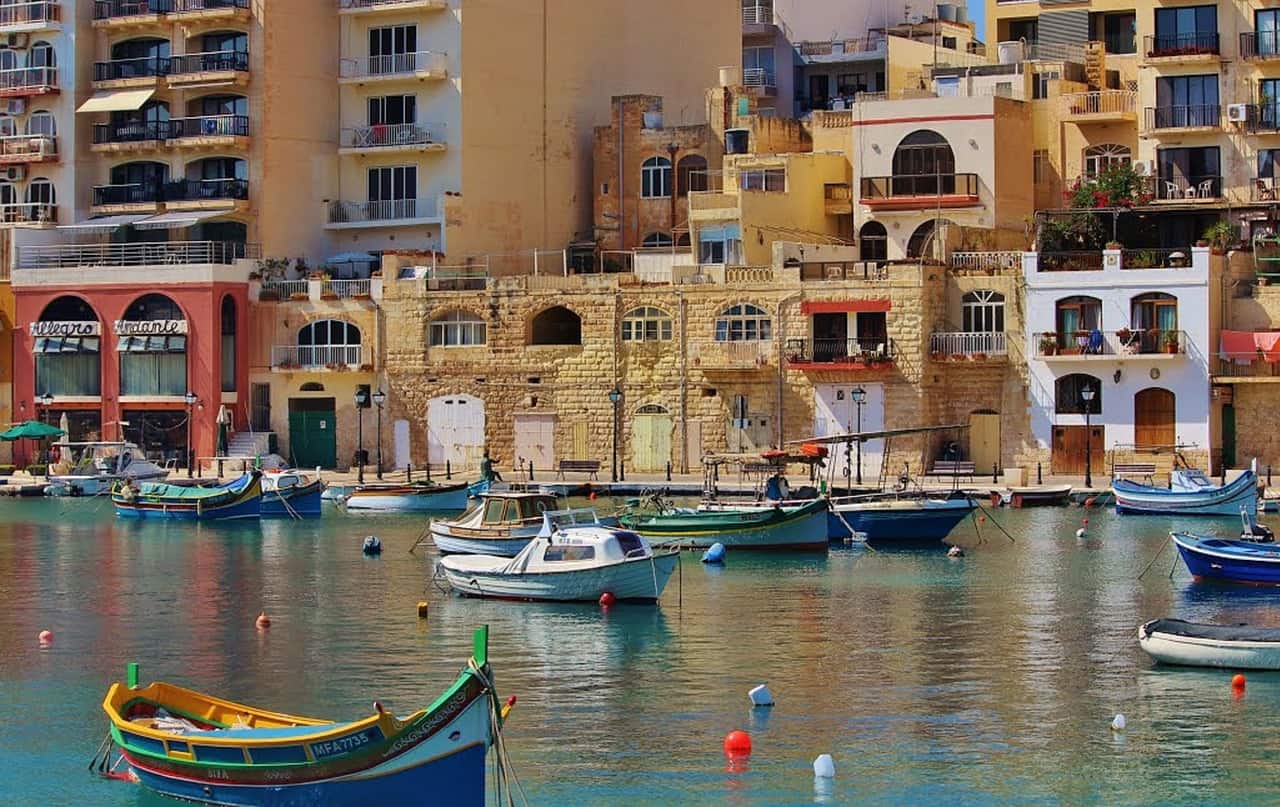 Malta is becoming more popular by the day, with millions of visitors per year it's no surprise that people like to celebrate their holidays in Malta. This port is the largest in Europe, and it stretches for several kilometers inland.
As Valletta is the capital of Malta there is plenty to do with stunning beaches surrounding the complete island so if you book a cruise make sure they make a stop here as you don't want to miss out on this.
Cagliari, Sardinia
Sardinia, located in Italy, could quite easily win the title of having the most beautiful water and beaches in the world. So, if you are looking for the ultimate beach destination while cruising through the Mediterranean, you must include Cagliari harbor on your itinerary. 
If you travel north of Sardinia or go to the Archipelago of la Maddalena, you will see the clear turquoise water and the white sandy beaches. These beaches are in pristine condition and look seemingly untouched. 
Venice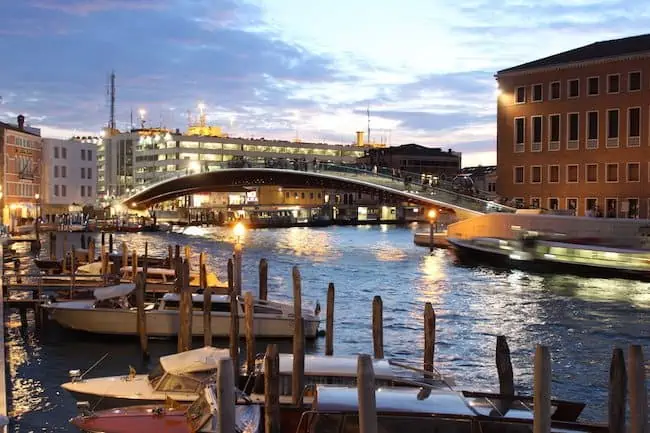 For those who prefer to travel along the eastern side of the Mediterranean, Venice is always the highlight of any cruise trip. This is a famous city in Italy that is synonymous with romantic gondola rides and dreamy canals with stunning architecture at every turn. 
Venice is a city that makes travelers fall more in love with it each time they return. 
There is one fact about Venice that makes it truly unique. The city was built on over 100 islands, and the canals connect all of these islands. 
Another interesting fact about Venice is the center of the city is entirely pedestrian. There are no roads, so there are no ways for vehicles to travel in and out of the town. This makes it an ideal destination for walking around and getting immersed in the Gothic and Renaissance palaces. 
Split
Situated in Croatia, Split is another accessible cruise ship port in the eastern Mediterranean. It is blessed with a coastline that is dramatic with its clear blue water and sandy beaches sitting across from the historic Old Town. 
The Old Town of Split is not enormous, and you will have plenty of time to explore the adjacent areas. In fact, Split is particularly famous for its day trips to the Kraka National Park. It is here where you can go zip lining and swimming. If you are looking for a Mediterranean city with lots of variety, add Split to your itinerary. 
These are just a few of the beautiful cruise ship ports in the Mediterranean. Although similar, each one has its unique features and some of the most exquisite beauty found on the planet. Use this guide when planning your next Mediterranean cruise ship vacation.