Whether you're booked on a Halloween cruise this year, or considering doing one in the future, there are a few things you ought to know going in… starting with the fact that if you prefer candy corn over candy canes and would rather slip into a costume for a fun night than dressing up for a formal night, you're probably going to have a really good time.
Halloween: It Ain't Just For Kids Any More!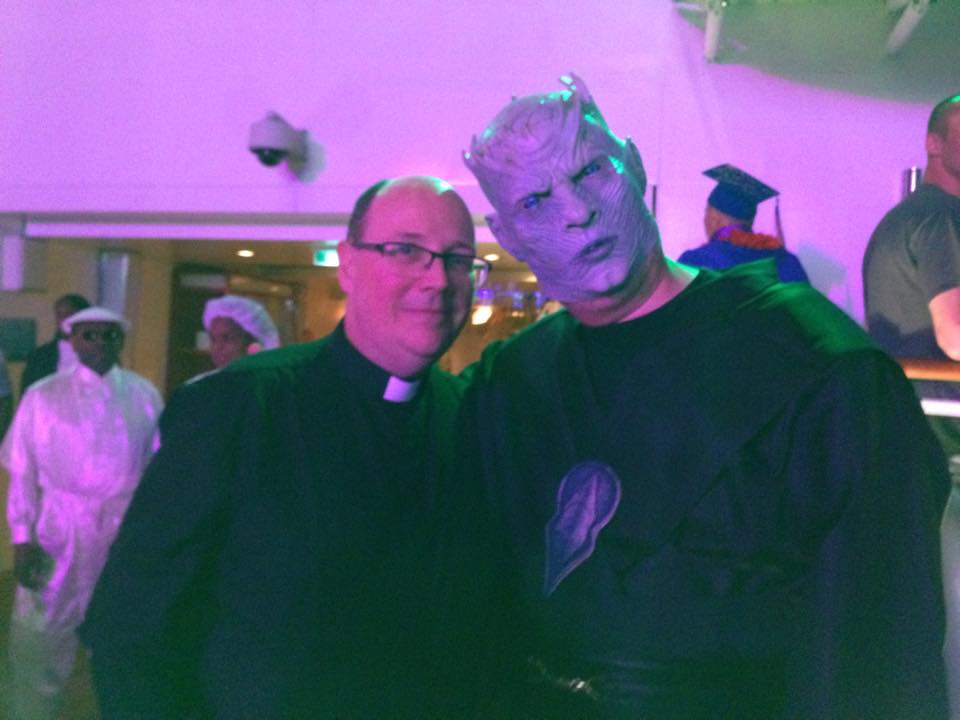 I wound up on my first Halloween cruise sort of by accident. I booked the sailing on the Norwegian Breakaway not because of the date it was sailing, but because the price was right. It wasn't until the trip got closer (and members of the Facebook group dedicated to the sailing began talking about their costumes) that it dawned on me that Halloween would fall midway through the trip. To be honest, I seriously considered cancelling, mainly at the thought that a billion children might be scampering about, begging for candy and bouncing off the ceiling thanks to the resulting sugar high.
Don't get me wrong… I love kids in costumes. But I prefer for them to knock on my door, shout "Trick or Treat!" and then, once rewarded for their creativity, scamper off into the night. I didn't particularly relish the idea of being trapped at sea with a slew of them for a week.
Well, color me mistaken, because while there were a fair amount of kids on board, the best of the Halloween festivities definitely were geared toward adults. Sure, the costumed kids had special activities geared toward them — including going Trick or Treating around the ship and taking part in a special parade – but there were also some fantastic events geared toward the adults. The Halloween dance party held at Spice H20 – the huge, open-air venue at the back of the ship – was hands down one of the best times I've had at sea. And the walk-through haunted house the crew put together struck the perfect balance of funny and scary, which ain't an easy thing to do.
Read More: Halloween Cruise Trip Report
Best of all, Halloween on the Breakaway lasted the perfect amount of time: a single night. Sure, the decorations were up a day before and probably lingered until a day or so after the parties, but it wasn't as if the entire week was geared toward Halloween. Heck, if there were any true curmudgeon's on board, hoping to avoid the holiday altogether, they easily could have done so by opting for an early dinner and spending an evening in their stateroom or in one of the areas of the ship not taken over by the festivities.
Making the Most of a Halloween Cruise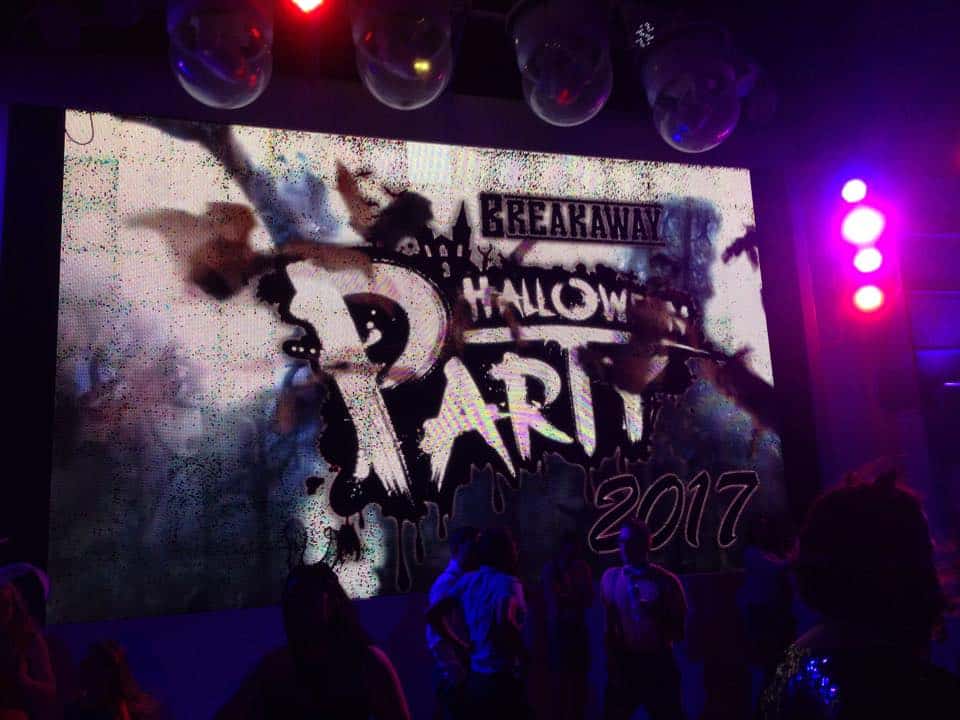 So what should you consider when booking a Halloween cruise? Here are a few things to consider, as well as a few tips on how to get the most out of your trip.
Find out exactly when the cruise line celebrates Halloween.
This probably seems like a dumb thing to say, but with Halloween parties being so popular some cruise lines celebrate it over the course of a few weeks. For example, Carnival Cruise Line's wildly popular cruise director Matt Mitcham recently announced that he'd been asked to host Halloween parties onboard both the Carnival Imagination out of Long Beach (sailing October 25-28th) and the Carnival Victory out of Miami (October 29th-November 2nd). And perhaps not surprisingly, Disney Cruise Line began celebrating the witching season at the beginning of September, and is slated to do the same next year.
Bring a costume… or maybe two!
The most commonly asked question regarding Halloween cruises? "Do people really dress up?" The answer is a definite yes. For some people, this will simply mean donning a mask while others will put on elaborate costumes which leave you wondering if they brought an entire suitcase just for their Halloween-centric props. Almost every ship's Halloween party will have a costume contest, so get creative. At the same time, make sure that whatever you wind up wearing is comfortable enough that you can dance up a storm and flexible enough that you can actually sit down when you need a break.
If you're traveling with kids, Disney rules the Halloween school.
Whether in the theme parks or on the high seas, Disney has mastered the art of the kid-friendly Halloween. And this is tougher than it sounds, given that the holiday tends to focus on witches, ghouls, and things that go bump in the night. But following the same essential formula which has made their on-land "Mickey's Not-So-Scary Halloween" parties a huge success, Disney Cruise Line combines mild thrills with big fun. And while most of the events – such as a Nightmare Before Christmas sing-along and Mickey's Mouse-querade Party – are aimed directly at families, adults aren't left entirely out of the mix. There are holiday-appropriate cocktails, and after dark the clubs in the adults-only entertainment district host their own events – including one in which Disney villains stage a takeover of the dance floor. (Okay, so maybe even the adult events are a bit more campy than creepy. It's still a pretty good time.)
Consider hitting other Halloween-centric events before or after your cruise.
If you're a big fan of Halloween and happen to be sailing out of Los Angeles or one of Florida's ports, you'll kick yourself if you don't extend your trip by a few days in order to get in some land-based scares. The Halloween Horror Nights hosted by Universal Studios are downright legendary among fright fans. But be advised: their themed haunted houses are not for the faint of heart. For more family-friendly fare, there's the aforementioned Mickey's Not-So-Scary Halloween Party, held at both Walt Disney World and Disneyland. And while those are among the best known fearfests, do a little checking, because almost every city big enough to have a cruise port is likely to have some sort of Halloween-based activities taking place.
Plan your shore excursions and other activities carefully.
If hitting some of the special Halloween activities taking place during your cruise is a big priority, make sure to pay close attention to the daily calendar of events… especially when it comes to plotting out your shore excursions. The last thing you want to do is come back to the ship and find out that your kids missed the allotted trick-or-treating time. It's also worth taking a very close look at the schedule in order to find any unusual or unexpected things – such as pumpkin carving classes or screenings of scary movies – which might be taking place around the ship.
The most important thing to make sure you pack on a Halloween cruise? Your sense of fun. The more you let yourself give into the spirit (pun intended) of the holiday, the better time you're going to have… and the more likely you'll be to book another Halloweentime cruise in the future.