Norwegian Cruise Line arguably has some of the more restrictive COVID protocols among most of the cruise lines.
The line's pre-cruise requirements help ensure a safe sailing for all guests. All passengers, no matter their age, must be fully vaccinated and must have completed the full dose 14 days prior to embarkation.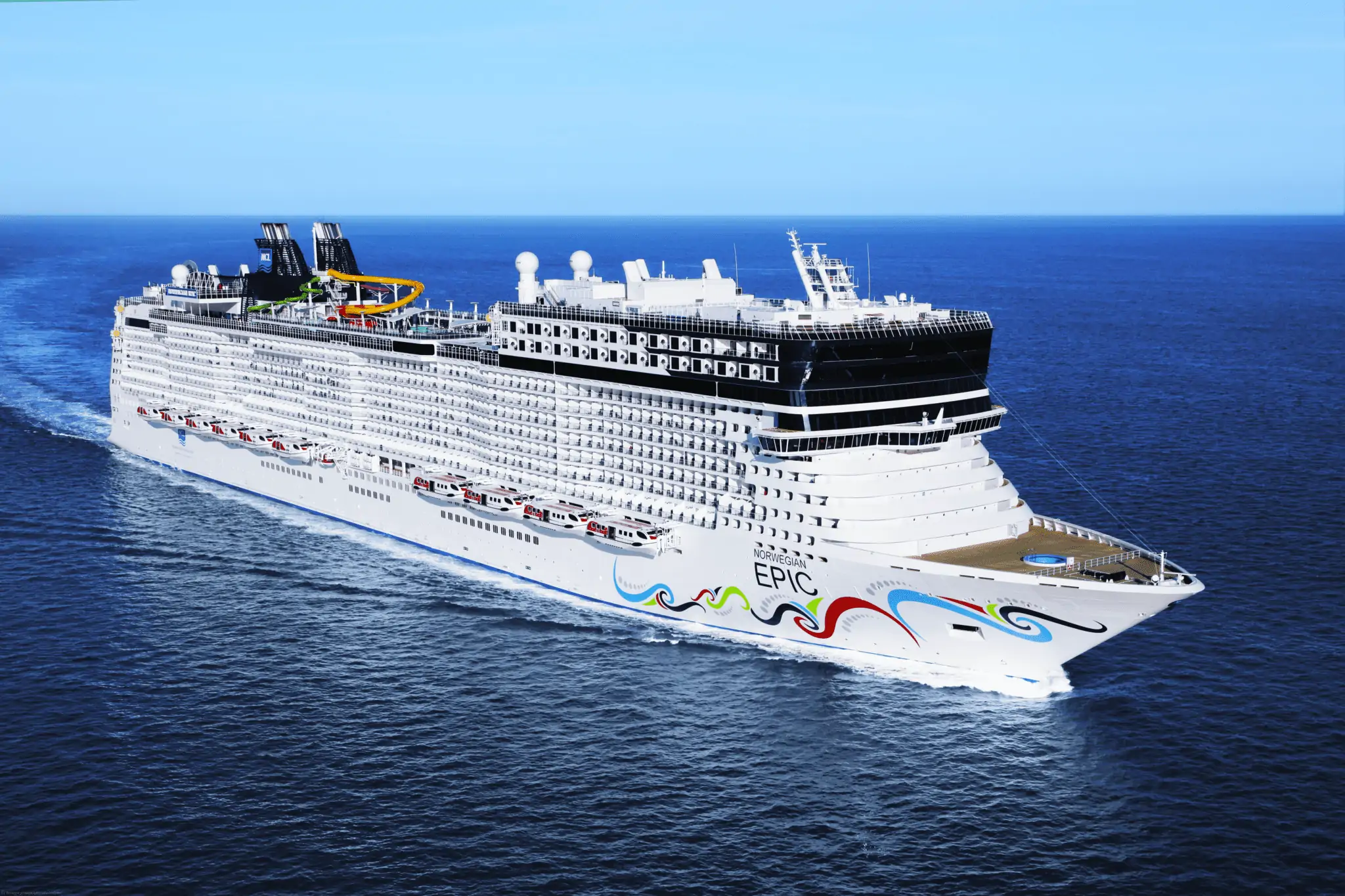 And currently, through January 31, 2022, all guests will be tested at the terminal prior to boarding. The process has been very efficient, with results available within a maximum of 30 minutes. Once guests receive their negative results, they complete the embarkation process as usual.
Norwegian's Onboard Protocols and Changes
While new protocols and changes have taken place across the ship, many aren't necessarily apparent to guests. Norwegian takes such precautions prior to boarding, the continuation of health and safety measures onboard confirms their commitment to the health of their guests and their crew.
The Sail Safe program goes into great detail about measures that the line is taking to ensure the safety of guests. My Norwegian Epic cruise started in Italy and visited European ports, so we were required to follow health protocols of the individual countries.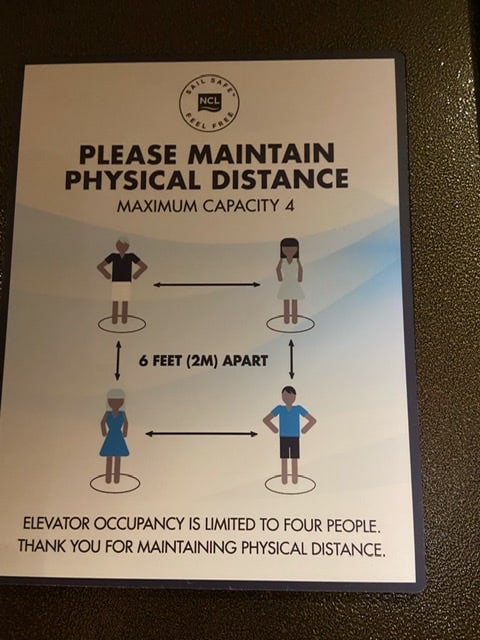 Boarding
Once cleared to board after having received negative COVID test results, we proceeded to check in and receive our Freestyle keycards. These are used for onboard purchases and as a room key. They indicate Latitudes status and muster location. To prevent large crowds gathering, the safety drill is now done independently during check-in at home. Once you watch the video online, you can complete your online check-in. On the ship, you will go to your muster station and have your card scanned. It's a simple process.
Instead of scanning your keycard to board and exit the ship, Norwegian is using a facial recognition system. Not only does that identify you, it also takes your temperature. Your keycard uses technology for contact tracing.
Masking on Norwegian Cruise Line
If you review the Sail Safe page, you will notice the asterisks after certain statements, most of those apply to European destinations. On this transatlantic sailing, we masked from the start in spite of our negative COVID tests, vaccinations and reduced sailing capacity (We were about 50 percent full.) Members of the crew are always required to wear masks and receive weekly COVID testing.
Fellow guests appeared generally compliant with mask wearing, although there were a few with a drink glued to their hands. Removing masks for dining and drinking was acceptable and not as onerous as the airline requirement to wear a mask between sips and bites. At breakfast in the Garden Cafe, the familiar greeter refrain became "Washy, washy; happy, happy; masky, masky!" After we left Europe the last part of the phrase was dropped and some replaced it with "healthy, healthy!"
MORE: The Cruise Line-Approved At-Home COVID Test: We Tried It
Social Distancing
Punch an elevator button and the obvious sign stuck to the wall displays a diagram explaining the very simple details of how to maintain social distancing in the elevator. For those having difficulties with interpreting the signage, there are round markers on the floor in each corner of the elevator indicating where the maximum of four people permitted in the space at one time, should stand. Anecdotal evidence suggests that this was a difficult concept for some on this cruise. We walked up the stairs or waited for another elevator or two to be compliant.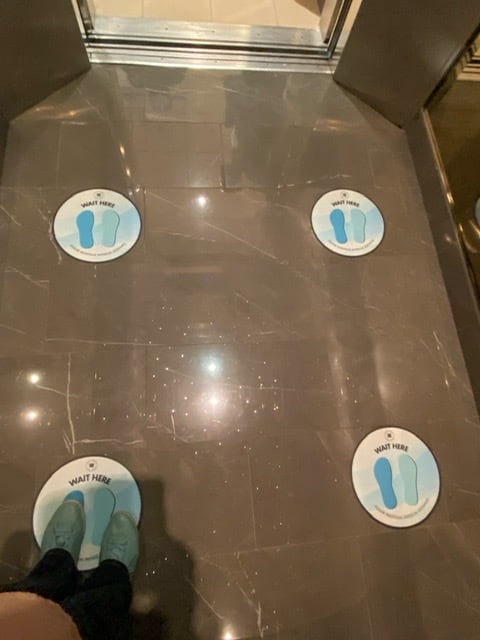 Bars and social distancing might seem incongruous, but on Norwegian Epic, it was possible to do with some planning. Tables and chairs in the lounge areas of the bars were spaced to facilitate social distancing.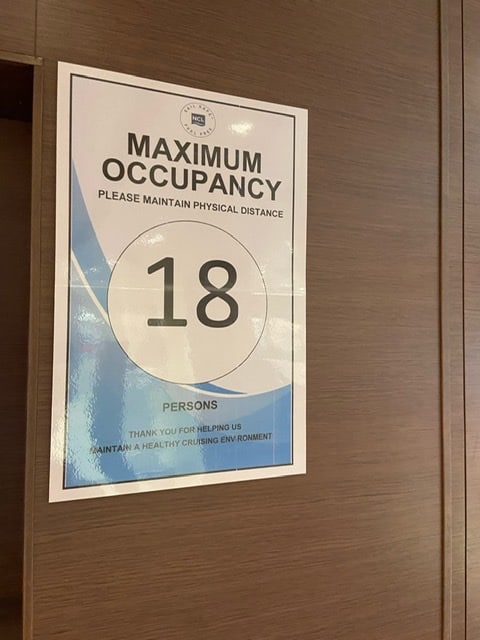 A similar process prevented crowding in the theater. Seating was blocked off, often leaving two seats open allowing companions to sit together. Other larger public venues used the same system of blocking off seating. Because Norwegian Epic sailed at a lower capacity and in the case of production shows, offered two performances, it was never a problem to find a seat to enjoy the entertainment.
The Garden Café likely presented the biggest challenge for maintaining a safe and healthy environment. Having seen too many behaviors that make the buffet my least favorite place to eat, I was impressed by the measures taken to prevent disease from spreading.
When guests enter the area, they are greeted by the welcoming and cheerful greeters who enthusiastically direct them to the hand sanitizer dispensers that are so common throughout the ship. With freshly cleaned hands, guests proceed to receive a plate and silverware wrapped in a napkin. Then they go to their station of choice and select their favorite foods. The staff fills the plate in this totally touchless system. The same happens at the drink stations. Guest order their drinks and the staff who stand behind a cordoned space fill the cups and glasses and place them on a tray outside of the area where the guests take their cups.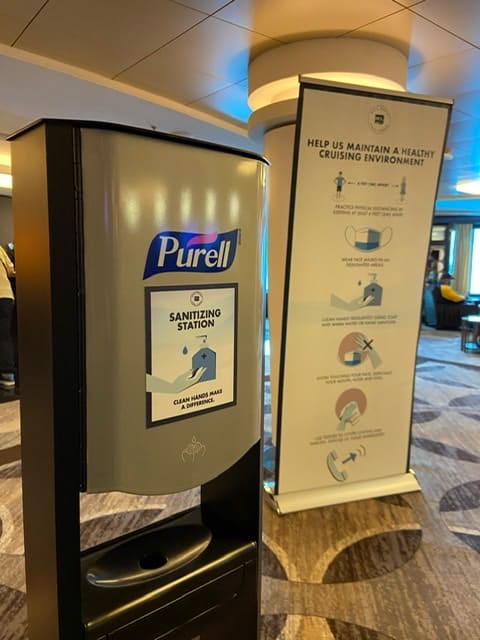 In the casino, alternating slot machines were disabled and table games had extra space between chairs. There were capacity limits in the gym and in the shops; both had signs posted outside of the doors.
Throughout the ship, staff continually wash railings, door knobs and walls. Everything shines. During the evening, areas are fogged with a disinfectant. The air filtration systems have been updated to medical standards.
These extra measures instilled confidence in me that I would remain healthy during this cruise. As is usually the case, most cruisers were compliant. One wore a mask with words expressing his disdain for masks. Others simply ignored the prescribed recommendations. Not one single health protocol negatively affected the enjoyment of my cruise on Norwegian Epic. Once we left European waters, many of the signs disappeared, blocked seats and slot machines opened up.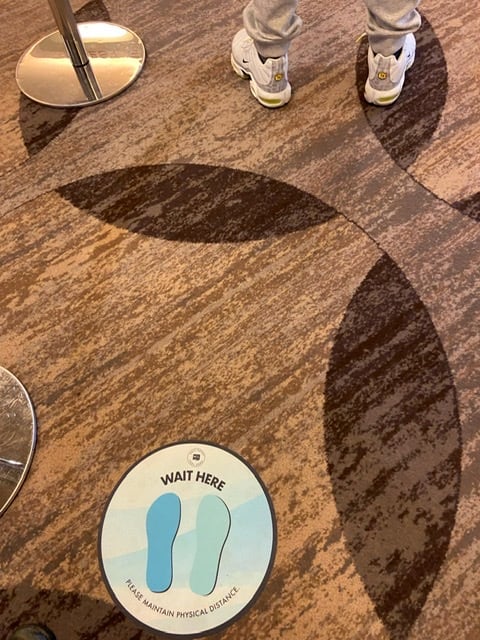 No matter how careful I have been, I usually stress about the COVID test. Norwegian tested all of us before our final port of NYC. The expected negative results were welcome.
As of January 17, Norwegian Cruise Line will no longer administer COVID tests at the embarkation port, unless the guests pay a fee of $99. Guests do have the option of presenting their negative COVID results taken from tests performed within 2 days prior to embarkation at a U.S. port or within 3 days prior to embarkation at a non-U.S. port.
It's the guests responsibility to keep up with the ever changing requirements for traveling and cruising during COVID. Norwegian's Sail Safe website should be the first place to check for more detailed information.
By Theresa Russell
READ NEXT: 12 Things to Know Before Sailing Norwegian Cruise Line
Pin it!