With new ships coming out and older ones being repositioned, it can be tough to keep track of what Carnival Cruise Line vessel is sailing out of where. But never fear, we've got your comprehensive guide to the ship shuffle that will be taking place over the next 18 months or so!
READ MORE: The Ultimate Carnival Cruise Ship Guide
Spring/Summer of 2019 Changes
Let's start with the now-arriving Spring/Summer season of 2019, which will see some changes on both the East and West Coast… and the arrival of the Carnival Sunrise, fresh from its transformational drydock.
The changes impacting the East Coast during the Spring/Summer of 2019 are:
Carnival Sunshine is now sailing out of Charleston, South Carolina, to do 4- and 5-day sailings
Carnival Ecstasy is now sailing from Jacksonville, Florida to do 4- and 5- day sailings
Carnival Elation relocated to Port Canaveral, Florida to sail to do 4- and 5- day sailings
Carnival Liberty is now sailing 3- and 4- day trips starting out of Port Canaveral, Florida
Here's how things will be switched up on the Gulf Coast during the Spring/Summer of 2019: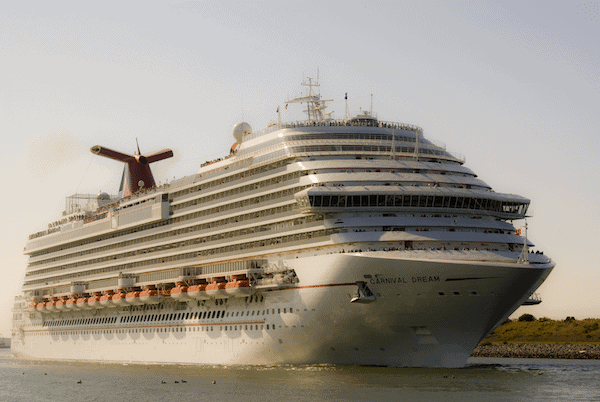 Carnival Dream is now sailing 4- and 5- day trips out of Galveston, Texas
Carnival Valor repositioned to New Orleans, Louisiana to do 4- and 5- day trips
Carnival Glory is also sailing from the Big Easy doing  7-day sailings
Here's what the Spring/Summer of 2019 will bring to South Florida:
Carnival Conquest moved to Miami for 7-day sailings
Carnival Magic is doing 6- and 8-day sailings out of Fort Lauderdale
Carnival Sunrise's Spring/Summer Schedule:
Sunrise will be sailing from New York City for sailings from May until October.
Fall/Winter 2019 Ship Switches
Here's what the West and Gulf Coast ports will see during the Fall/Winter of 2019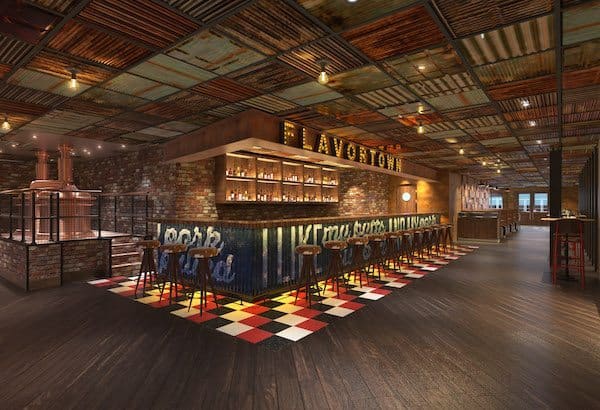 Carnival Miracle relocates from Tampa, Florida to Long Beach, California via a 14-day Panama Canal voyage on September 29.
Carnival Splendor will head to Australia following a 24-day TransPacific cruise from Los Angeles to Singapore on September 5.
Carnival Panorama sails 7-day trips out of Long Beach, California beginning December 14.
Carnival Miracle sails from San Diego, California from December 27 until January 17, then do a 13-day Panama Canal voyage to Miami, Florida on February 1.
Carnival Legend will move from Long Beach, Florida to Tampa, Florida via a 15-day Panama Canal sailing on October 12.
Looking Ahead to Spring/Summer 2020 Ship Swaps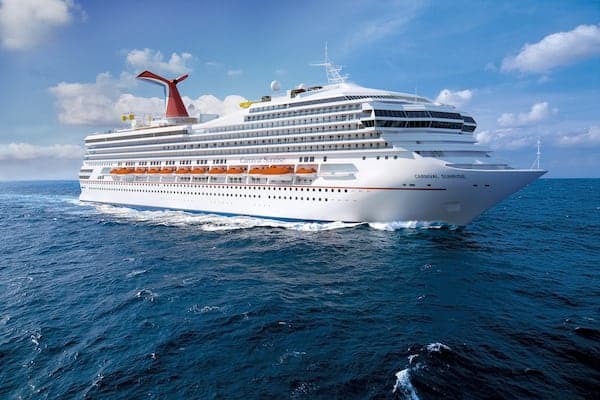 Carnival Conquest will move to Miami, Florida to do 3- and 4-day trips starting on May 1, 2020.
Carnival Freedom begins doing 6- and 8-day trips out of Galveston, Texas on May 3, 2020.
Carnival Radiance will begin doing a short series of sailings out of Barcelona on April 29, followed by a 13-day Transatlantic on June 11, 2020, which will bring her to New York City. The ship will then spend the summer sailing out of New York City before moving in October to Norfolk, Virginia in October, and Port Canaveral, Florida, in November.
Carnival Sunrise will sail out of both new York City and Norfolk, Virginia from May through October before repositioning to Fort Lauderdale, Florida, in early November of 2020.
Carnival Breeze will move to Fort Lauderdale, Florida, for 6- and 8-night sailings starting October 4, 2020.