Whether or not to purchase a drink package is one of those things that every person has to decide for themselves. But I know that for me personally, not having one is sort of like going to the state fair but not going on any of the rides. Sure, you could do it, but why would you want to?
Don't get me wrong. I know there are people who have perfectly legitimate reasons for not getting a drink package. For some, it's because they simply don't imbibe. Others don't think they'd get their money's worth. It's safe to say, however, that neither of those are true in my case.
And while there are all kinds of reasons to purchase the package (or, if you're offered it as a free perk, grab that sucker.), there are two biggies for me.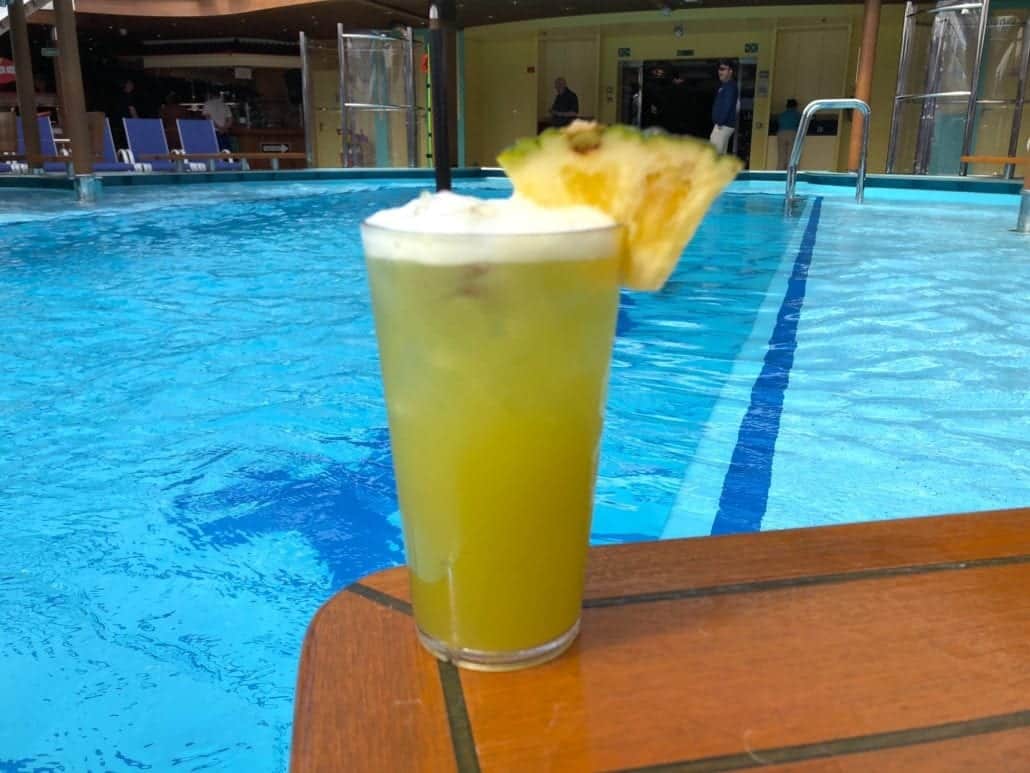 First, there's the freedom of not having to worry about the bill I'm going to get at the end of the trip. The one and only time I was forced to sail without a drink package, I had a nagging voice in my head (which sounded an awful lot like my best friend, the notorious cruise hater) saying, "There's another ten bucks. And another." Sure, I tried drinking more in an effort to drown it out, but all that did was cause the disembodied voice to begin slurring.
The bigger reason, however, comes down to that old adage about variety being the spice of life. If I have to shell out my own hard-earned money on cocktails, I'm going to stick to drinks I know and love. But the drink package offers me the freedom to try something new knowing that if I don't like it, I can always just get something else.
Were it not for that, I'd never have been introduced to the wonders of the Miami Vice. Nor would I have found out that, unlike the vegetables, I generally work hard to avoid, the green stuff floating around in a mojito is delicious. (No wonder Norwegian Cruise Line has a venue, the Sugarcane Mojito Bar, that serves nothing but.)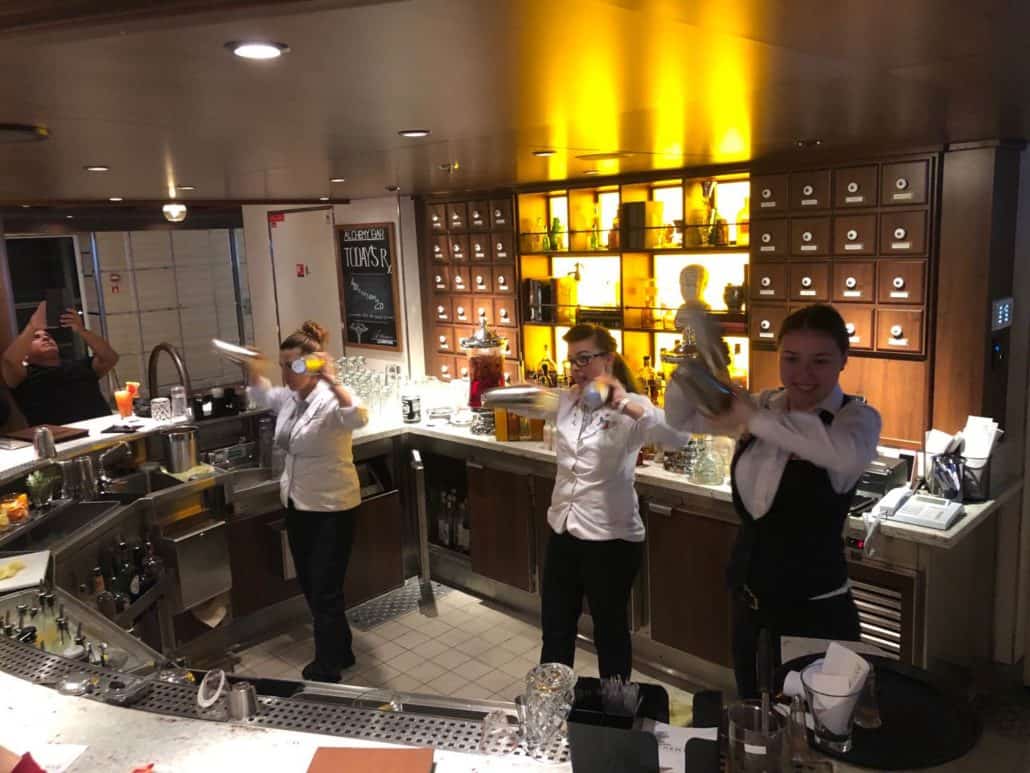 On land, I tend to stick to my standard: Maker's Mark and diet coke. Put me on a cruise ship, and I'll try just about anything! Spiked milkshake? Why not. A shot suggested by the people you only met 30 minutes ago when they sat down on the barstool adjacent to mine? What the heck. It's a vacation, and I've got a drink package.
This isn't to say that you should over-indulge. Another thing I keep in mind while sailing is that as with many things in life, cruise drinking is a marathon, not a sprint. A lot of folks — especially first-time cruisers — forget that fact and wind up doing so much partying on the first day that they're left paying the price the following morning. Because those "free" drinks sometimes come with an unwanted bonus: a hangover.