Bankrupt cruise operator Genting Hong Kong's ship World Dream is now up on the auction block.
The High Court of Singapore has ordered that the 2017-built, 150,695 gross ton Dream Cruises ship be sold through sealed tender auction. Sealed bids will be accepted through 3 pm Singapore time on December 21, 2022.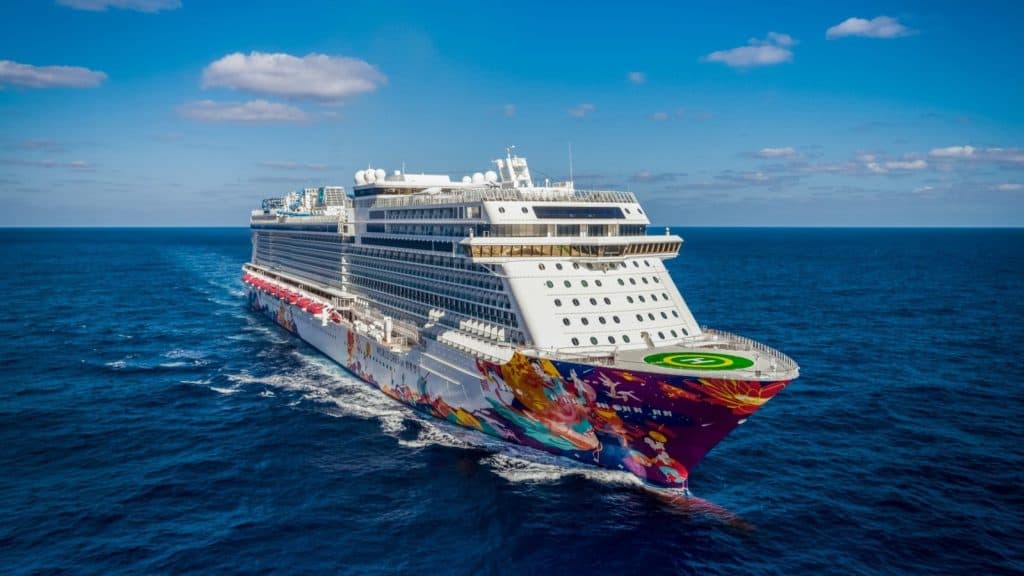 Sources say that the ship will come with around $1.2 million in fuel, and that bids will need to include a $50,000 deposit. World Dream is currently in warm layup near Singapore.
According to TradeWinds, VesselsValue estimates that World Dream is worth around $654 million, but brokers who are familiar with the cruise industry say it's difficult to determine an accurate number because there are no reference transactions involving a ship of this size.
The closest comparison would be the sale of World Dream's identical sister ship Genting Dream, which Genting sold to Chinese banks for $700 million in a sale and lease back deal in 2020. It's currently in operation for Genting majority shareholder Lim Kok Thay's new cruise brand Resorts World Cruises on a charter deal.
Dream Cruises' third ship, Explorer Dream, is still out of service.
Cruise industry sources say the auction will serve as a good test of the value of today's large, modern cruise vessels because almost no ships that are this large and young have been involved in a sales and purchase deal or an auction sale.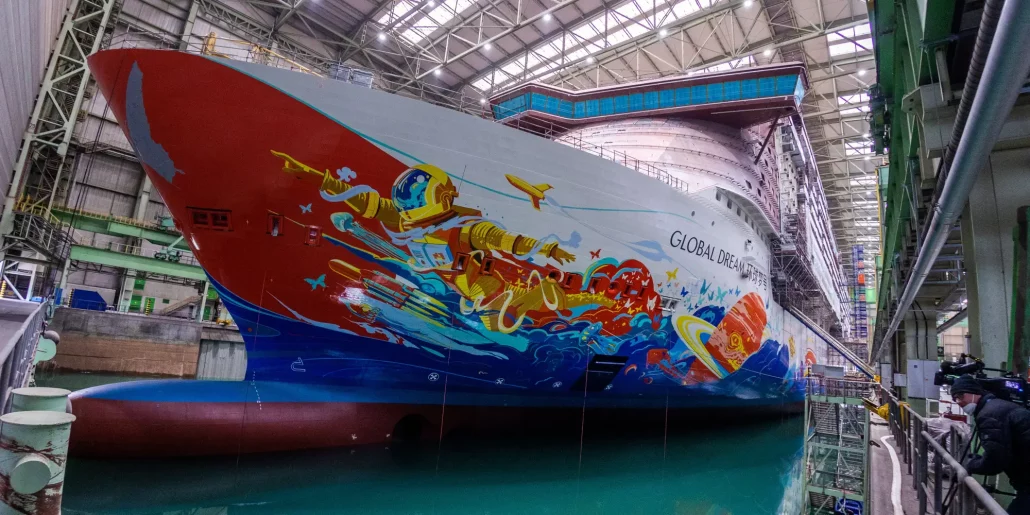 A not-yet-completed Dream Cruises ship, Global Dream, was confirmed to be sold to Disney Cruise Line earlier this month. The 19-deck vessel was approximately 80 percent complete at the time of Genting's insolvency.
According to German news reports, Disney paid around $41 million USD for the unfinished ship. Global Dream was originally estimated to cost around $1.8 billion to construction, meaning Disney paid under three percent of the original ship's estimated cost. Disney will work with Meyer Werft to complete the ship and reimagine various spaces to align it with the Disney brand. It's expected to debut in 2025.
READ NEXT: Carnival Cruise Line Reverses Decision Guests Weren't Happy About