Carnival Cruise Line has teamed up with the financing company Uplift to give loans to cruisers who don't have the means to cruise.
With Uplift, vacationers can budget for their cruise by making low monthly payments for up to 24 months. This program is available through any travel advisor, carnival.com or via Carnival's call centers.
How Uplift Works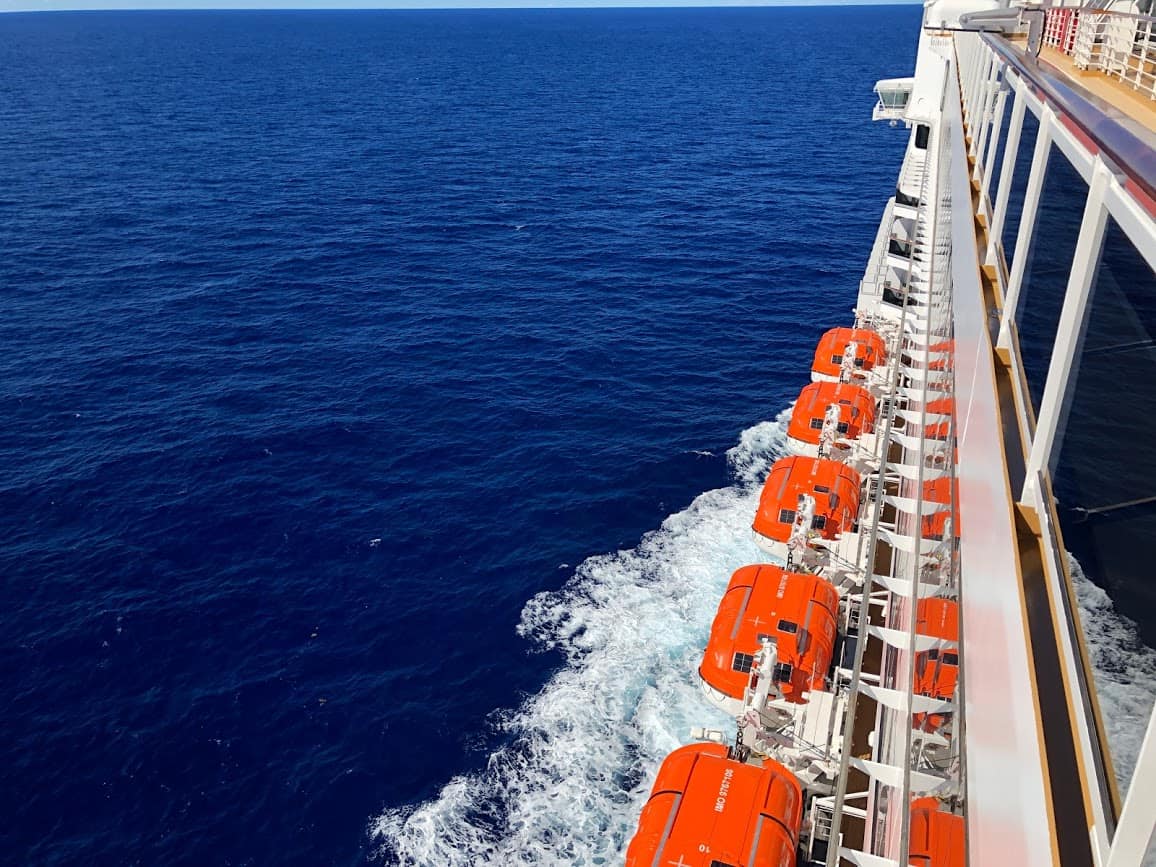 Let's say a three-night Carnival cruise costs $656.91 for two people. If approved, the cruise could be taken immediately and paid back over an agreed term. The terms can range from 12 to 24 months.
Read The Fine Print 
Must be 18 and a US citizen
Uplift can charge interest rates up to 35.99 percent
Eligibility is not guaranteed
Monthly payment and rate based on credit and other factors
Alternative to Financing 
In 2017, Carnival Cruise Line started offering guests EasyPay, where you can book a cruise with a deposit and then pay your cruise off between 120 to 150 days before you sail. The final payment date depends on the cruise length and location.
EasyPay vs Uplift 
Let's break down the difference between the two methods of paying for a cruise.
Carnival's EasyPay

This program was created through Carnival Cruise Line. Guests pay their per-person deposits for the cruise and make the final payment four to five months prior to their cruise. This is done without interest or financing charges. It's like putting your cruise on layaway.
Uplift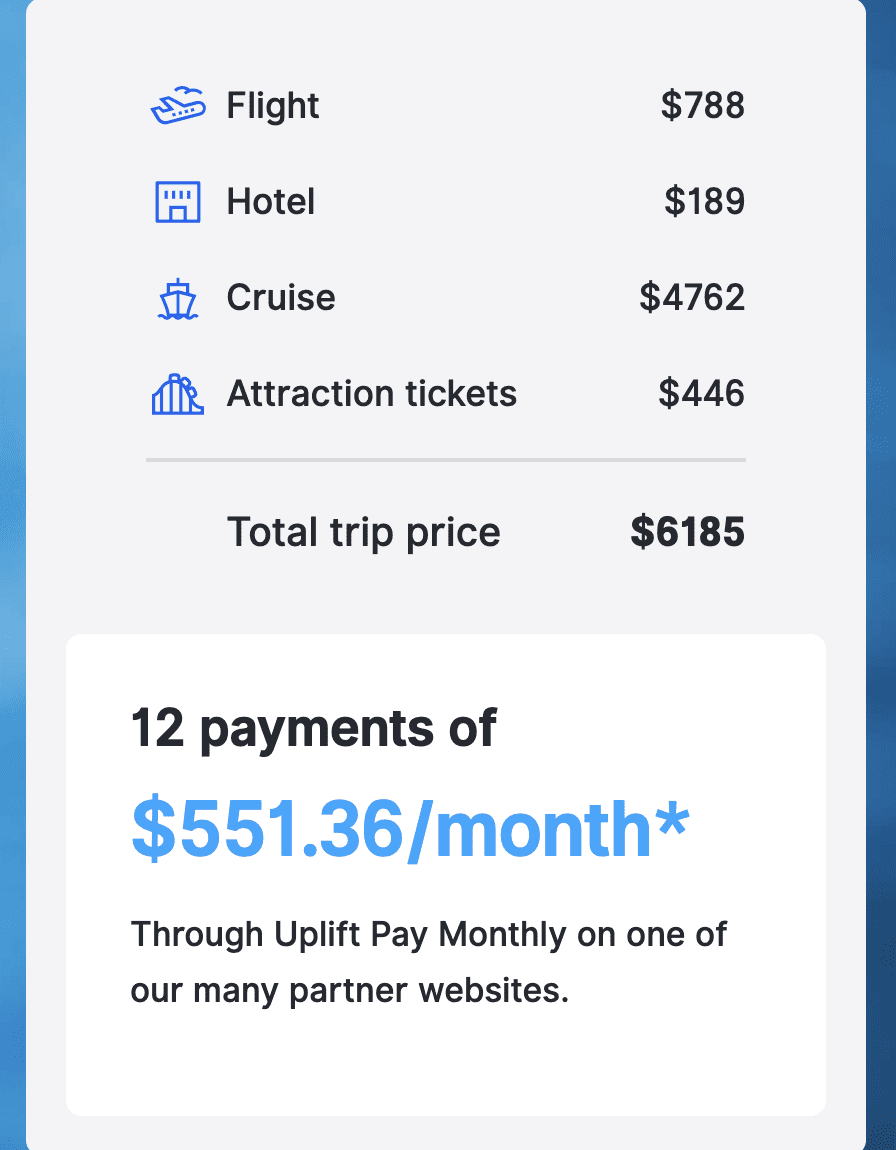 You have access to your vacation immediately but the company can charge an interest rate up to 35.99 percent.
As with any loan, make sure you read all the fine print before agreeing to anything. Companies are required to disclose everything through the Truth in Lending disclosure. This outlines the guidelines on borrowing and how interest rates are calculated and disclosed. Keep in mind that APR ranges from 4.01% to 35.99%.
Would you use Uplift to finance an upcoming cruise?