As part of Dr. Seuss Enterprises and Random House Children's Books Dr. Seuss' Word Challenge to encourage reading, kids sailing onboard Carnival this summer read an outstanding 213 million Dr. Seuss words through fun, educational activities across the line's 26 ships. This far surpassed the 100 million words goal that was set in place at the beginning of the campaign.
Events were highlighted by book readings to local kids by New Orleans Saints tight end Ben Watson aboard Carnival Triumph in New Orleans, and Los Angeles Dodgers outfielder Kike Hernandez in Long Beach. Donning Dr. Seuss' signature striped hat, the athletes gave readings of "What Pet Should I Get?" to hundreds of kids from local summer camps and social service organizations.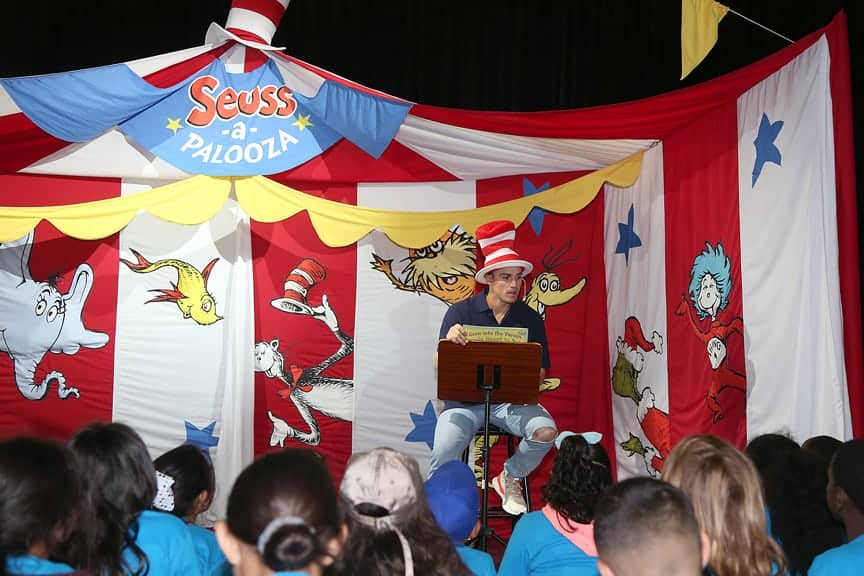 Young cruisers in June and July were also encouraged to read as many Dr. Seuss words as possible during book reading sessions onboard, and then log their progress using a word tracker on Seussville.com. Children at St. Jude Children's Research Hospital in Memphis Tennessee also participated and were treated to a reading of "Oh, The Places You'll Go!" by previous hospital patients.
All those who registered and entered their word count on the website before July 31 were also eligible to win a free Carnival cruise. Dr. Seuss Enterprises and Random House Children's Books launched the first-ever Dr. Seuss' word challenge on May 29, and readers responded so quickly that the original goal of 20 million words was increased to 100 million.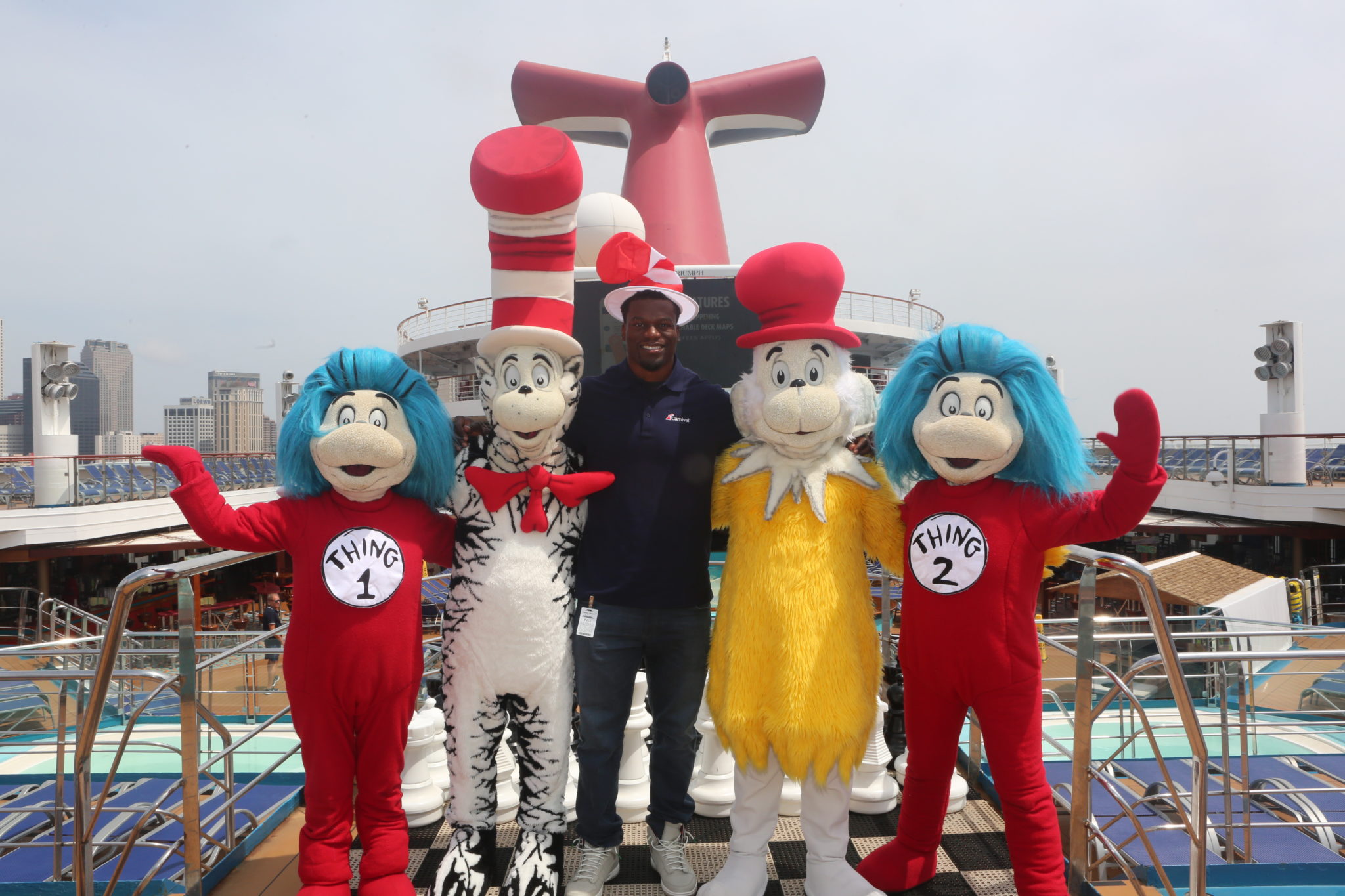 "Carnival Cruise Line is the leader in family cruising carrying more than 800,000 kids a year and we're very proud to be the Official Seagoing Partner of Dr. Seuss's Word Challenge which serves to reinforce the importance of reading – even on vacation – in a fun and creative way," said Caroline Lombardi, director of youth programming for Carnival Cruise Line.
Launched in 2014, Seuss at Sea has become one of the most popular children's programs in the travel industry. It includes activities like The Green Eggs and Ham Breakfast, Seuss-a-Palooza Parade, Storytime, character interactions, and popular movies show onboard. Dr. Seuss Bookville, a colorful family reading venue, is also featured on select ships, and the new Carnival Horizon offers the first-ever Dr. Seuss water park at sea.
Photos: Carnival Cruise Line