An Alaska cruise is a dream experience for many cruise passengers. Aptly called "The Great Land," Alaska is filled with majestic mountains, breathtaking scenery, and incredible experiences. Imagine dogsledding atop a glacier, taking a helicopter ride that lands on Denali, watching humpback whales breaching, and seeing massive grizzly bears prowling along the shoreline. As on any cruise, however, everyone is trying to save that extra dollar.
10 Money Saving Alaska Cruise Tips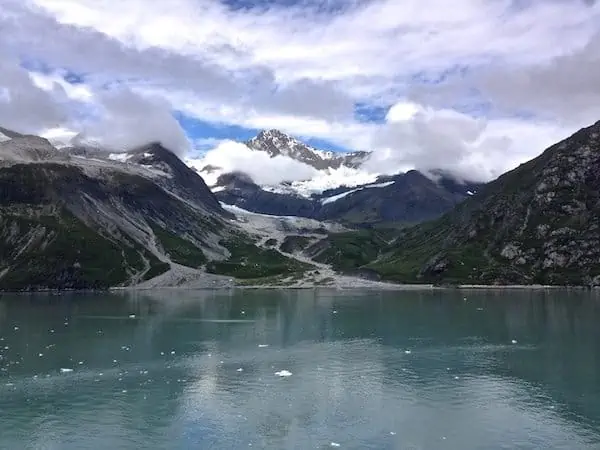 1. Find a great cruise agent and enlist their help.
Cruise agents can help vacationers find the best cruise, save money, and monitor sales after booking to get upgrades and more. There's a site called CruiseCompete.com where vacation shoppers can anonymously submit the ship and sailing date they're interested in and give hundreds of cruise agents the opportunity to bid for their business.
2. Flights to Alaska can be expensive.
Price out air travel options to and from popular cruise departure ports – like Seattle, Vancouver and Anchorage – to see what works best for you before choosing your cruise. Seattle is served by several low-cost airlines. Some of these, like Southwest, don't show up on popular booking sites like Orbitz and Travelocity, so make sure to check their websites. If you have frequent flyer miles, this might be the time to use them. Make sure to book early for the best availability and flight itineraries.
3. Book independently to save money.
If you're taking a mega-ship cruise in Alaska, shore excursion expenses can really add up. There are pros and cons for booking through the ship or on your own – and yes, the ship will wait for you if you buy your excursion through the cruise line. But booking your own tours independently can easily save you hundreds of dollars on some types of tours. Visit each port's official tourism website for information on independent tour operators, available public transportation, car rental companies, attractions and more. It will give you an idea of what's available in each port and will help you stay within budget.
4. If two or more of you travel together, consider purchasing the Alaska Tour Saver.
This little book offers more than 130 2-for-1 deals on many of Alaska's top tours, hotels, car rentals and attractions and can save you hundreds or even thousands of dollars – but it's important to book early. Many tour operators only allow a limited number of Tour Saver coupons to be used per day. For more information, go to www.toursaver.com. If your cruise leaves from Seattle, there's a Tour Saver book available for that location as well.
5. Check out the Roll Call boards on Cruise Critic and sign up for your ship's sailing.
This is a great way to meet other people who'll be traveling on your ship and organize group tours in advance. In addition, the Cruise Critic boards provide lots of money-saving "been there, done that" advice from fellow cruisers and valuable information on independent tour operators. You might even get a free cocktail party – depending on what cruise line you're on and how many people sign up.
6. Renting a car is one of the most budget-friendly ways to get out there in Alaska.
For families – especially those with younger kids or groups of 4 or 5 – renting a car can be a real lifesaver. It's way cheaper than buying 4-5 individual tours and it allows you to make your own schedule as well. Ports like Skagway, Ketchikan, and Anchorage can be perfect for independent car rental tours.
7. Check out available public transportation in your ports of call and port of embarkation.
For example, in Juneau, there's a public bus available to the Mendenhall Glacier that will cost only a small fraction of what they're charging on the ship.
8. Internet access is expensive on cruise ships – and Alaska is no different.
Each port has Internet cafes available. Check the port's tourism site for more information or ask one of the ship's crew members. In my experience, they definitely know where the best Internet cafes are located.
9. Bring plenty of camera SD cards, film, batteries, chargers, and anything that you need to capture your vacation memories.
Those things will be way more expensive on the ship and in any of the ports. The scenery and experiences that you'll have in Alaska are incredible. My rule of thumb for Alaska – take the amount of digital storage, film, and batteries that you usually bring on vacation and then double it.
10. If you're going to be staying in a hotel pre or post-cruise, consider trying to book using Priceline.
I've easily saved more than $100 per night on hotel rates by doing this in the past. Make sure to have a back-up cancelable reservation just in case you're not successful and use the site BiddingforTravel.com to help you find out what bids have been successful recently.
Nancy Schretter is the Managing Editor of the Family Travel Network.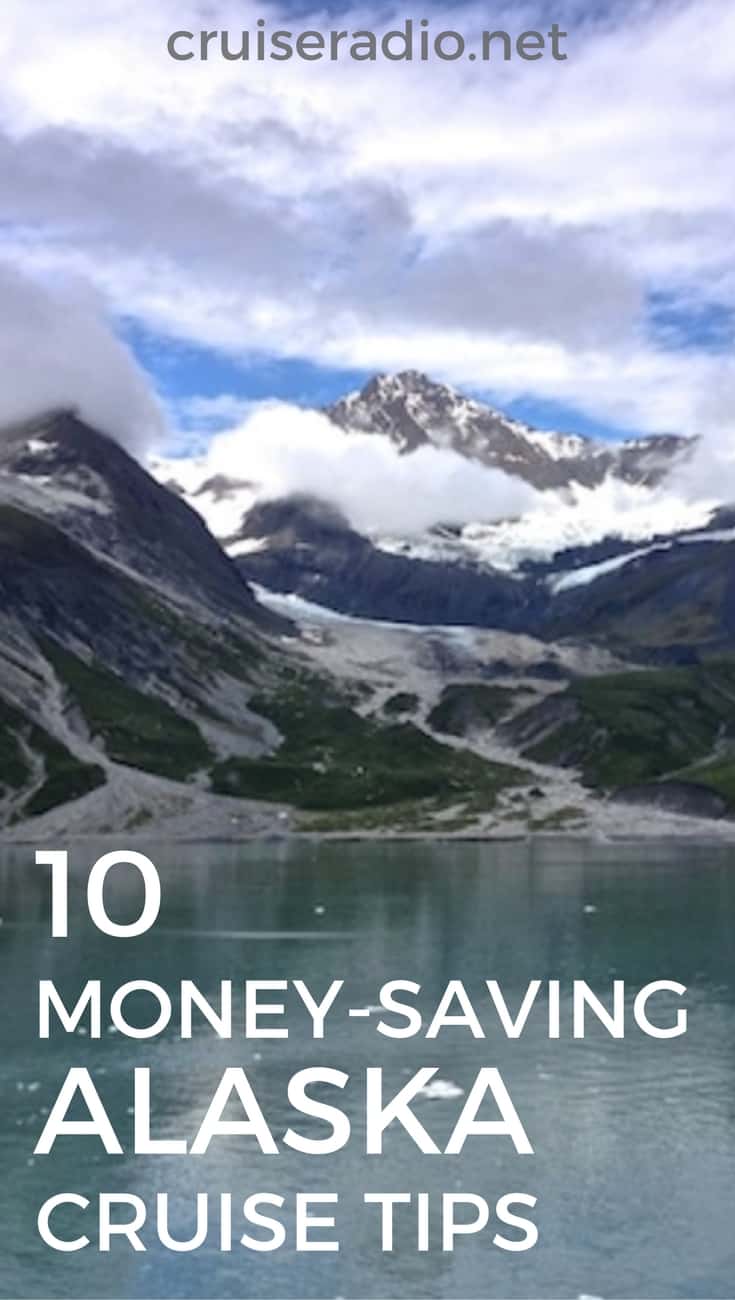 SaveSaveSaveSave