Let's talk about planning and booking an Alaska cruise. When most first-timers begin thinking about visiting Alaska, they picture the ship heading to tropical ports where they will sip margaritas on a beach.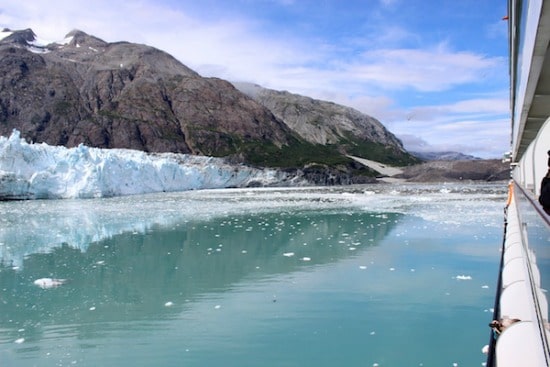 But sooner or later, most seasoned travelers turn their eyes towards an Alaska cruise and begin considering an entirely different type of cruise vacation. And while Alaskan cruises almost inevitably wind up topping people's "best trip ever" lists, it's important to know that this type of voyage is far more involved than one to Bermuda or the Bahamas.
Cruises to Alaska will generally cost more and involve more planning, especially if you want to make it a once-in-a-lifetime experience by taking part in jaw-dropping (but often pricey) outdoor activities and shore excursions.
Planning Your Alaska Cruise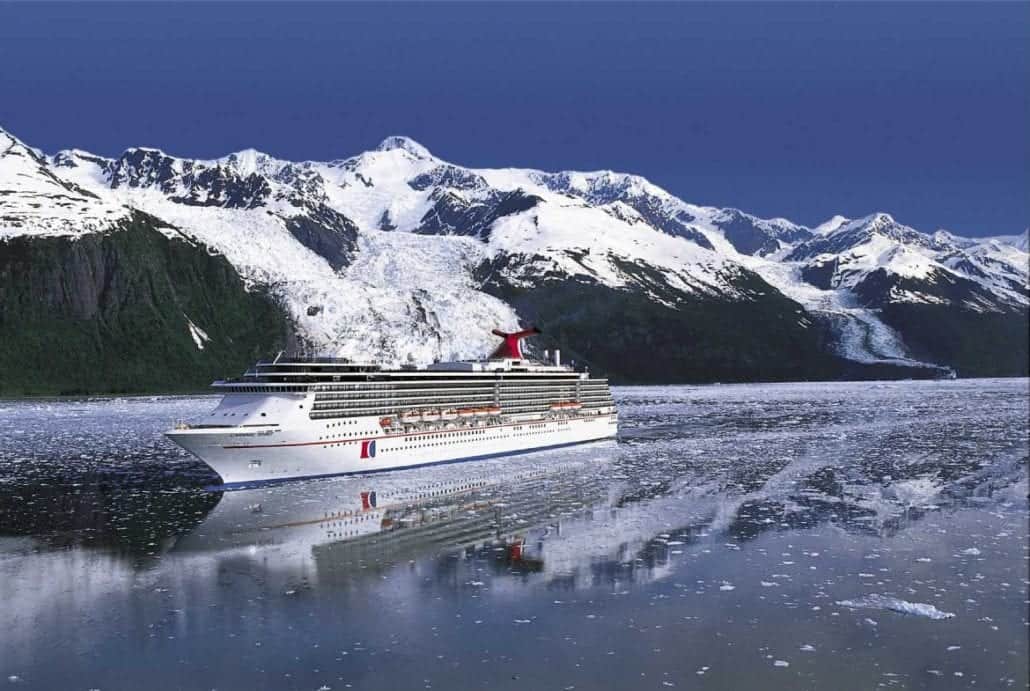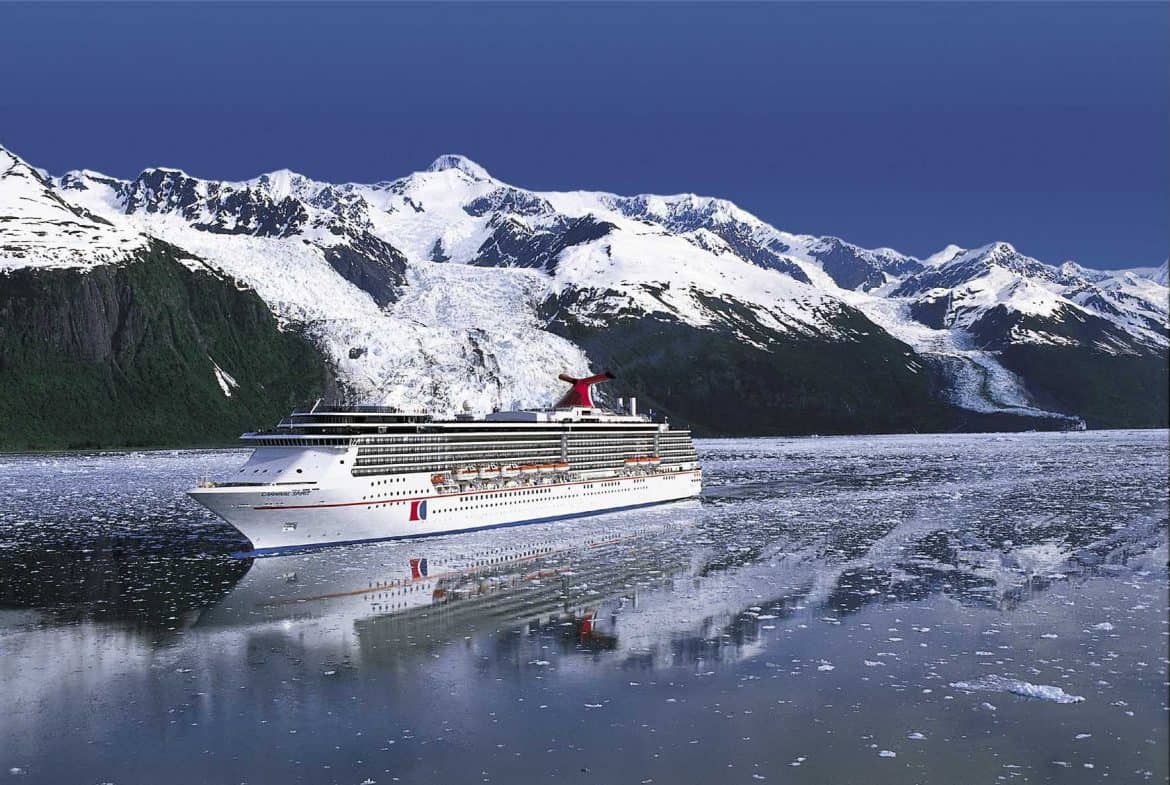 It's because an Alaska cruise is more complicated than some other vacations that we put together this tip-filled guide which will help you plan the best trip ever.
PART 1: Start By Asking Yourself These Questions
1. Is an Alaskan cruise within our budget?
As we mentioned above, Alaskan vacations can be much more expensive than their more traditional counterparts. Make a list of all of the expenses you can think of before fully committing to the idea. That should include everything like getting to Seattle or Vancouver, how much you're looking to spend in the ports of call, pre- and post-cruise expenses, and the cruise line you want to sail on. 
2. Who will most enjoy this trip?

While we're big believers that Alaska's breathtaking beauty is something everyone should see in their lifetime, that doesn't necessarily mean everyone should go on the trip you're planning. Is it worth taking the youngest of your crew? Will your mom spend the entire trip complaining about the fact that you're not sailing to the tropics?  Do you want to make this an invite-the-whole-clan trip, or one catered specifically to people who will enjoy it the most? Should we sail on Royal Caribbean, Princess, Carnival, or Holland America?
These are some of the questions you should ask before making the investment. 
3. Do you want to include a land tour?

Cruising through Tracy Arm Fjord and seeing glaciers is going to be awesome on pretty much any level. But if you want to take things to the next level, you can't beat combining a cruise with a few days on land exploring places like Denali National Park.
It's going to mean taking a longer trip and spending more money, but if it's the only time you're going to have the opportunity to travel to Alaska, it might be worth considering.
4. When do you want to go?
While you can jump on a ship to the Caribbean any time of year, the Alaskan cruise season runs from May to September. It's worth noting that the weather is unpredictable at best, and the chances of you having a completely rain-free week are incredibly low.
PART 2: Doing Your Research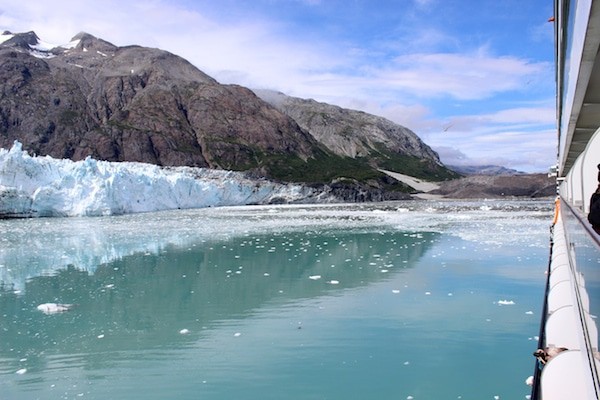 Do a Google search for the words "Alaska cruise" and you'll get over 10,200,000 responses. While that's an incredibly intimidating number, the good news is that it's really easy to narrow that search down and begin figuring out exactly what type of cruise is right for you.
Cruiseline.com is a great place to start, as it allows you to get a general idea of how much various itineraries will cost across a variety of cruise lines.
Don't Book the Alaska Cruise on Price Alone
For example, if you search for 7-night Alaskan cruises available in August of 2019, 29 results come back ranging in price from $564 per person, per week for an inside stateroom to $1,400 per person, per week.
Of course, it would be foolhardy to book simply based on the price, which is why this is only the first step in the research phase of planning. As is true no matter where you're sailing to, it's important that you find exactly the right cruise line and ship for you. That means not only looking at your budget, but also at what type of cruiser you are.
Do you want something more casual or high-end? Are you looking for something very family-friendly (meaning a lot of kids will be onboard), or something geared more toward adults?
Another important question to begin considering is what type of cabin you want to book. Again, the answer to this question might be different than it would be on a cruise to the Bahamas. We know many people who say, "I'll save money and book an inside room because the only thing I'll be using the cabin for is to sleep."
However, many of those same people make an exception when it comes to planning trips to places like Alaska or Hawaii, because there's simply so much to see from a balcony cabin.
Sure, the ship will have plenty of public spaces — both inside and out — with great views, but that can't compare to sitting on your balcony sipping coffee or cocktails and feeling as though Mother Nature is putting on a show just for you.
Read: Spectacular Alaska Family Vacations
Finally, you'll need to decide how to handle the days leading up to and following the cruise. We highly recommend flying into the city from which you'll be sailing a day early. The last thing you want is to literally miss the ship because of problems with your flight!
While there are numerous options for departure ports, most 7-day cruises are either round-trip from Seattle, Washington or Vancouver, British Columbia or point-to-point between Vancouver and Seward, Alaska. Many people find it easier (and a bit cheaper) to use Seattle as their transportation hub, but no matter which city you choose, we highly suggest arriving at least a day early. 
Another thing to take into consideration — both in terms of making arrangements and the expense involved — is transferring between the airport and/or hotel and the pier.

Perhaps the most important thing you'll have to decide, at some point, is whether you want to book this trip yourself or go through a travel agent. Given the complexities involved in the planning of an Alaskan cruise, we highly recommend using either a travel agent or, at the very least, one of the personal cruise consultants affiliated with whichever line you ultimately wind up sailing with.  
PART 3: Booking Your Alaska Cruise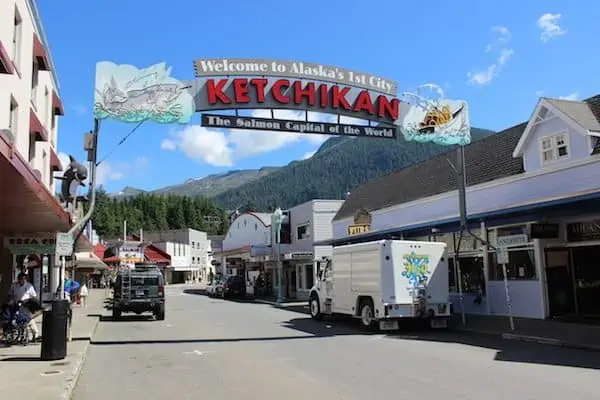 As you get closer to actually booking your voyage, you'll begin paying more attention to the price. This is the point where you have to look beyond what the websites are telling you and begin doing your own computations.
A cruise line's website might advertise a 7-night sailing as running $799 per person, but that doesn't take into account a whole plethora of additional costs ranging from the unavoidable (such as port taxes) to the optional (including shore excursions, beverage packages, and more).
This is why the research you did earlier is so important. It gives you a better concept of how much you're actually going to wind up paying as opposed to the initial price quoted.
Two extremely important things to keep in mind once you've booked your cruise:
The Cancellation Policy: Make sure to know exactly how much you will be charged if you decide to cancel the cruise. As a general rule, most cruise lines allow you to cancel up to 90 days prior to sailing with either no penalty or just a very small one attached.

The Final Payment Date: This might as well be called "the point of no return," because once you've passed it, you're either going on this cruise or paying for all or most of it.
FIND: SEARCH AN ALASKA CRUISE HERE
Part 4: Alaska Shore Excursions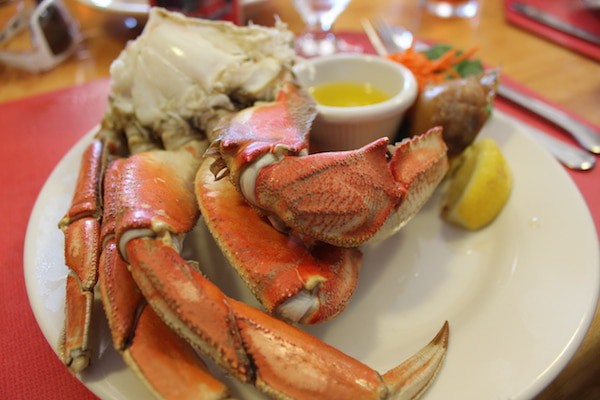 Now that you've actually booked the cruise, the real fun begins. Between now and when your countdown clock hits zero, you'll begin planning what to do at each of the ports your cruise will visit. With a few exceptions, Alaska isn't like other cruises when it comes to shore excursions.
For example, in the Bahamas, you can walk off the ship and find a whole slew of vendors trying to sell you excursions.
In Alaska, some of the best and most popular excursions will sell out long before your ship even pulls into port. So it's important that you plan ahead and book the excursions you know you're going to want to experience.
Long story short: Yes, you can wing it upon arrival, but doing so could mean missing out on something you really wanted to see or do. Even more so if there are a lot of cruise ships in port. 
Popular Alaska cruise excursions offered by the various cruise lines?
The White Pass Scenic Railway in Skagway, featuring spectacular views. This is often paired with other excursions such as a visit to a camp where dogs are trained to pull Iditarod sleds, or panning for gold.

Several ports offer passengers the opportunity to get an up-close and personal view of a glacier via a seaplane or helicopter ride. Sure, these can be pricey, but they also offer a once-in-a-lifetime experience.

Whale watching/photo safari tours are quite popular in Juneau, although visitors are warned to dress for the weather as it can be awfully chilly out on the water.

If you've got fishermen — or women! — in your group, they might enjoy casting their lines while in Ketchikan. There are several excursions on which they'll actually cook your catch. In fact, some cruise lines will do the same; allowing you to fish during the day, then have what you caught served in the dining room that night.

As gorgeous as glaciers are when viewed from a distance, one of the ultimate excursions available offers you the opportunity to actually travel to the Juneau Icefield and hike across one.
Remember that when planning shore excursions, it's important to keep in mind that not all excursions will be right for all members of your travel party. Some will prove difficult or even impossible for those with mobility issues. In other cases, the price alone may be an issue for some.
When planning any cruise for a group of people, it's important to get feedback from everyone involved at each step of the way. When planning an Alaskan cruise, in particular, it's more important than ever.
The state of Alaska offers a packing list on their website that I recommend checking out before you cruise.
Do you have any planning tips or advice for people taking an Alaska cruise?