On Sunday, July 4, Carnival Horizon became the first Carnival Cruise Line ship to set sail from Florida since the cruise industry shut down last year.
We are onboard for the six-night cruise, which is calling at Amber Cove, Dominican Republic and spending two days at Half Moon Cay — the company's private island in the Bahamas.
If you know Doug, you know he loves sail away on any cruise, but this one was even more special and certainly one to remember! Not only was it special to be on Carnival's first cruise from Florida, but the ship had a surprise escort out to sea — none other than the cruise line's newest and largest vessel to-date, Mardi Gras. 
Here are ten photos from Sunday's memorable Carnival Horizon sail away from PortMiami.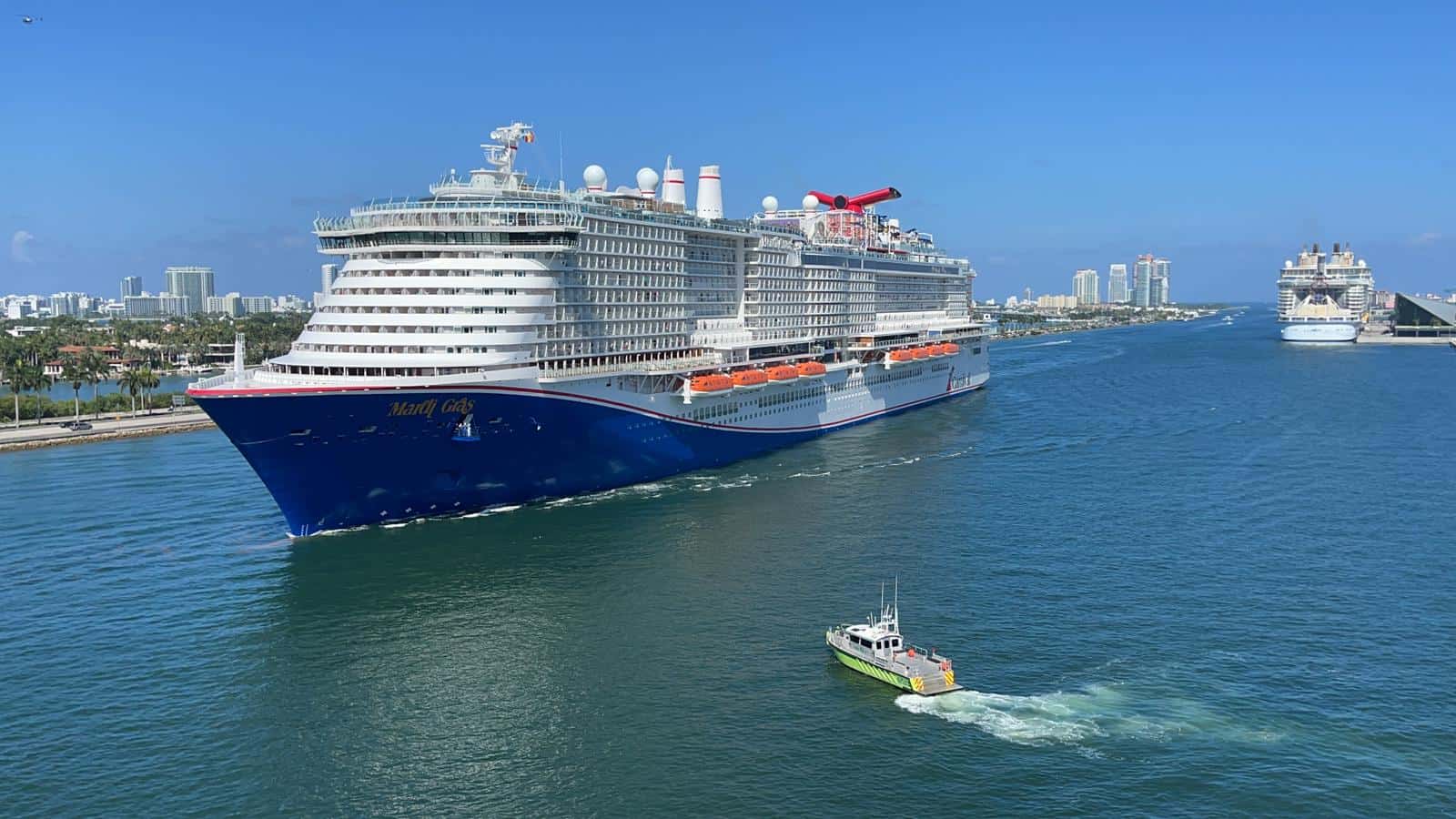 It feels difficult to believe that after so long of anticipating and learning new details about Carnival's newest ship, she's now here in Florida and getting ready for her own debut at the end of the month.
Below, you can see the curve bump-out and the massive glass wall on Mardi Gras, which is where the atrium is.
Crew on Mardi Gras waving to the passengers on Carnival Horizon and wishing them Bon Voyage!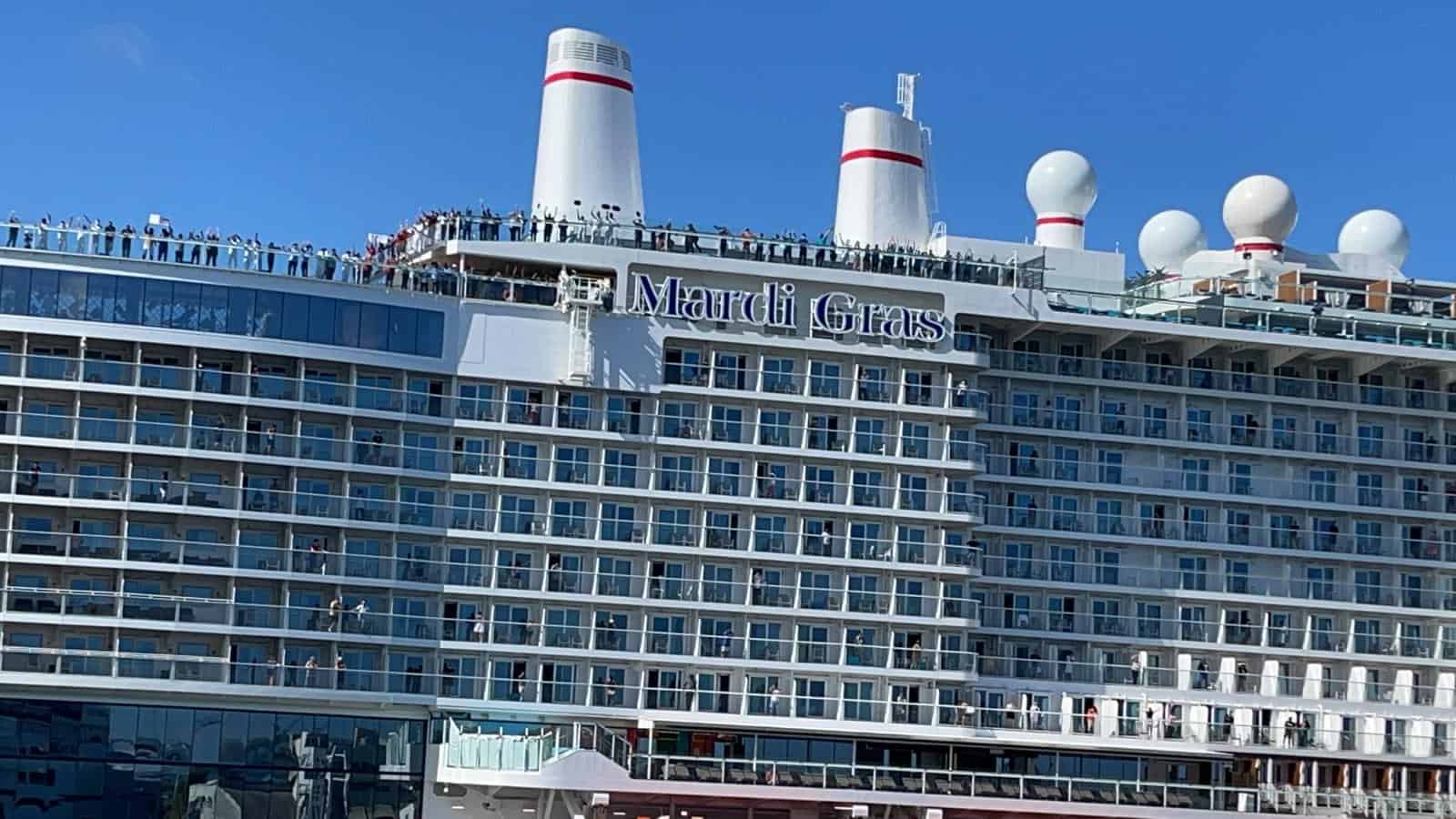 In the photo below, you can see Mardi Gras' BOLT roller coaster, the pool at the aft, and get a good feel for the sheer size of the vessel.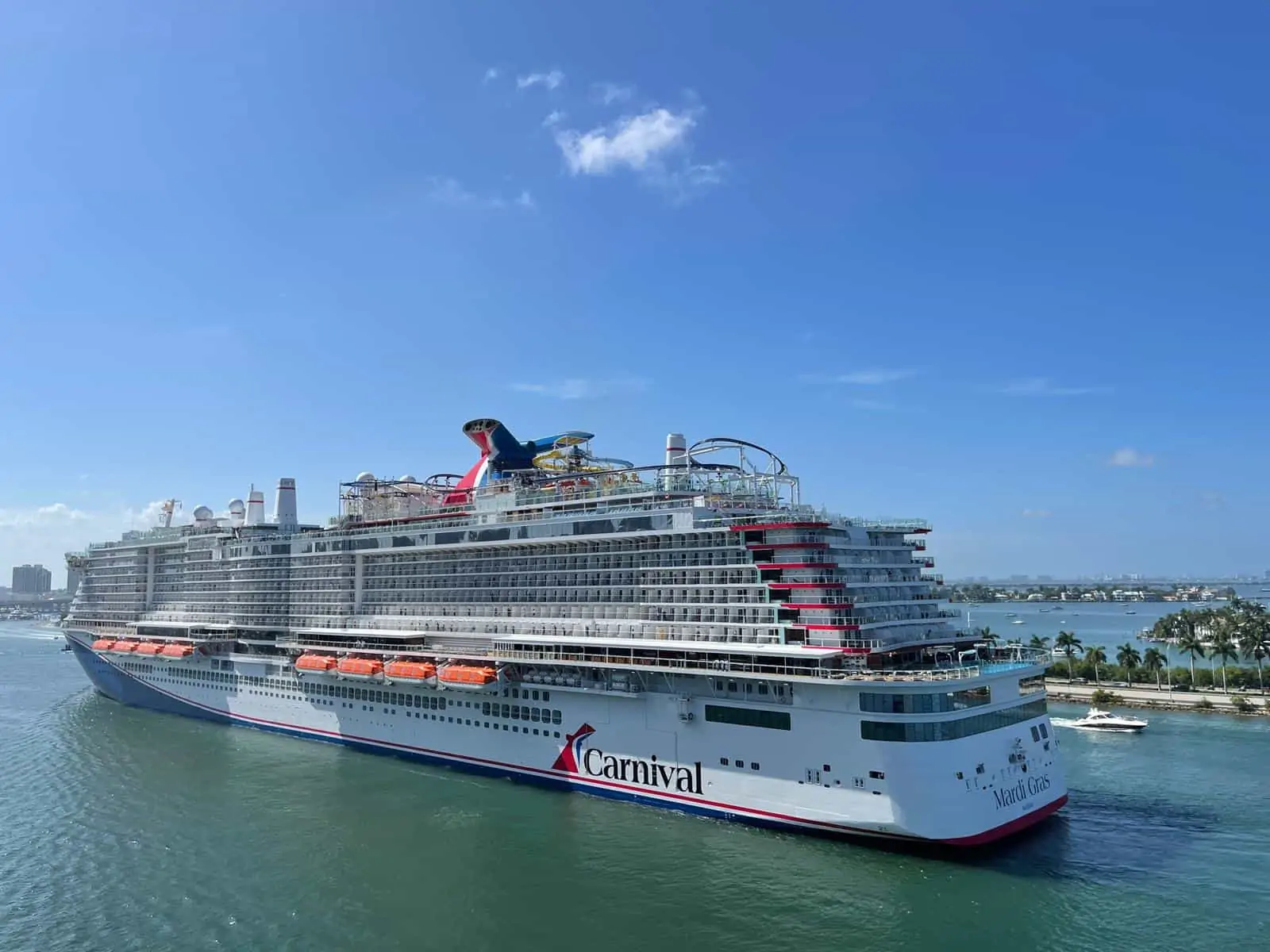 Disney Wonder and Oasis of the Seas were also in port on Sunday. It almost felt like cruising was back to normal seeing multiple ships moving around.
READ MORE: Carnival Cruise Line Resumes Voyages From Miami
Mardi Gras is turned around — let the conveyance out of PortMiami begin!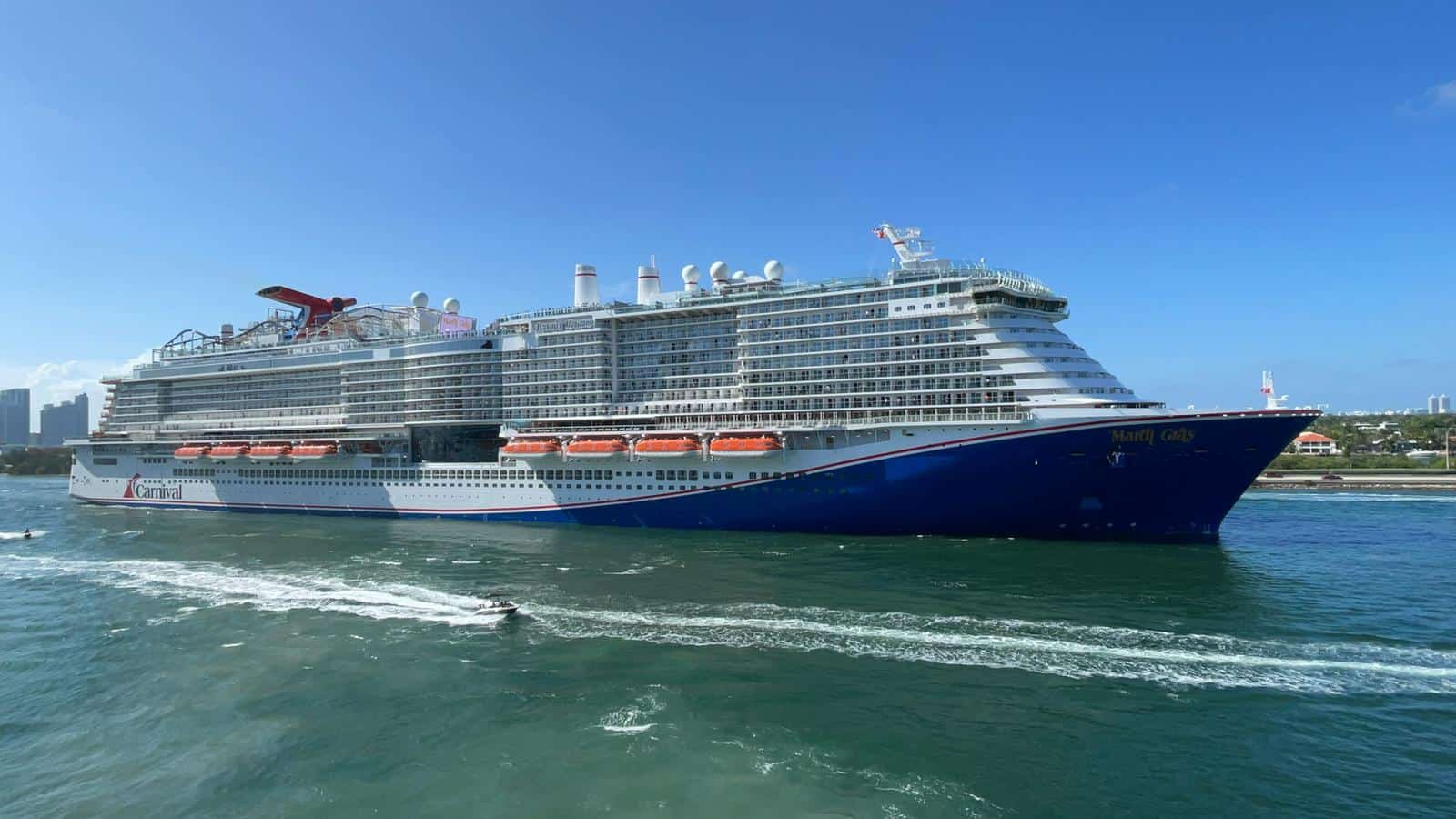 Couldn't really ask for a better escort!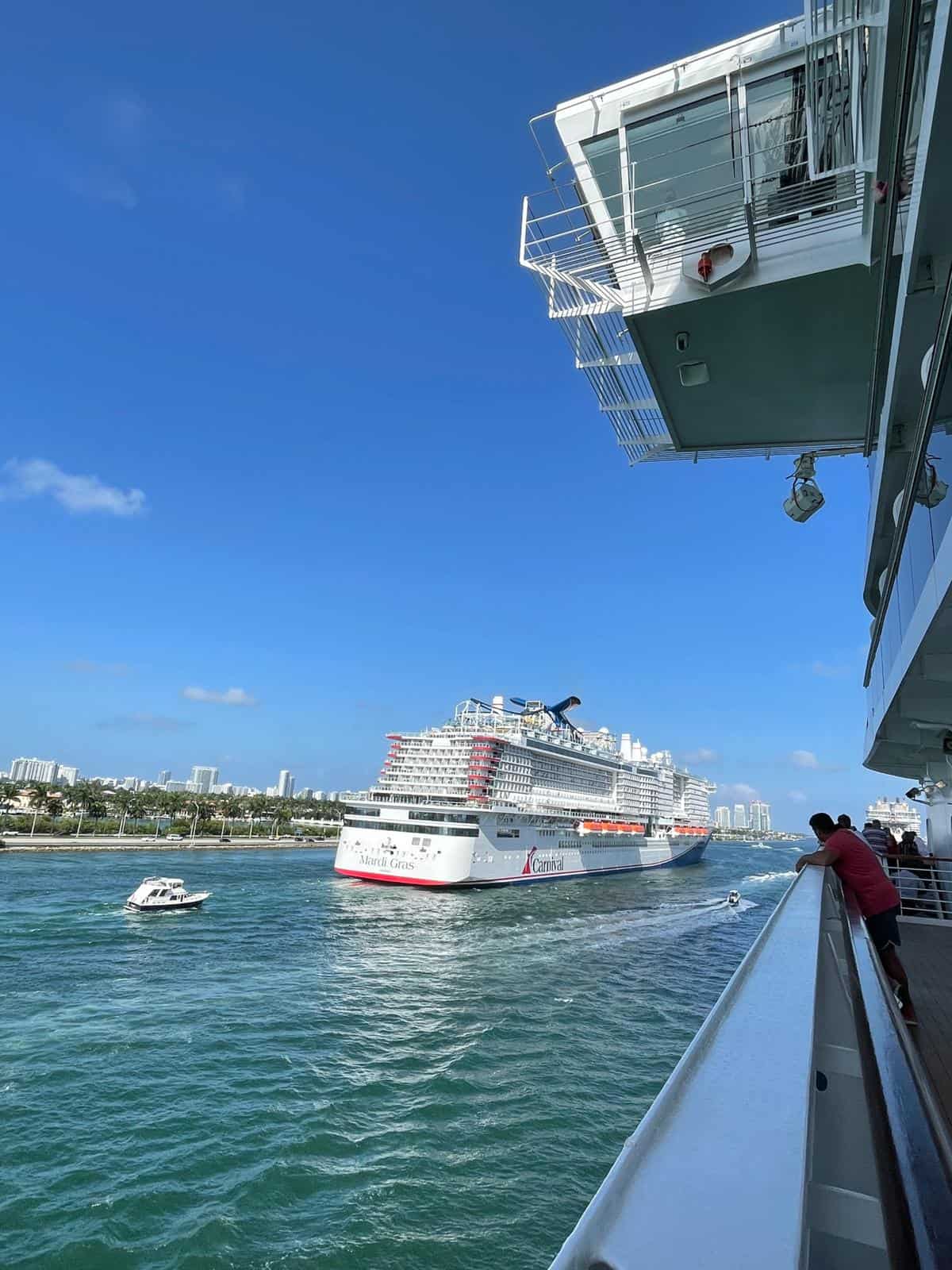 Passing by Oasis of the Seas, which is one of Royal Caribbean's largest cruise ships. As you can see, Royal's largest is still much bigger than Carnival's largest!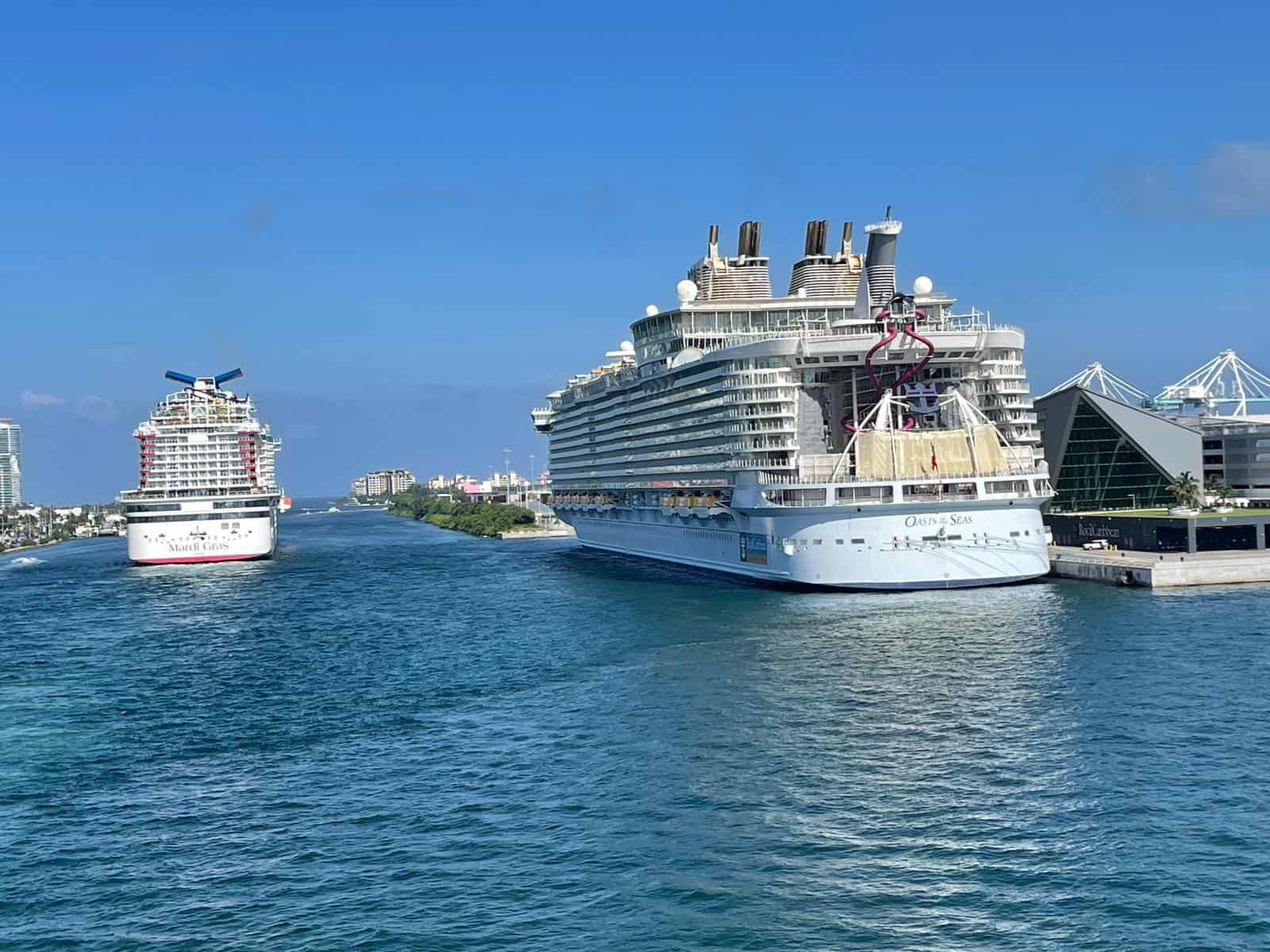 The best feeling, especially now: heading out to sea on a cruise ship — finally!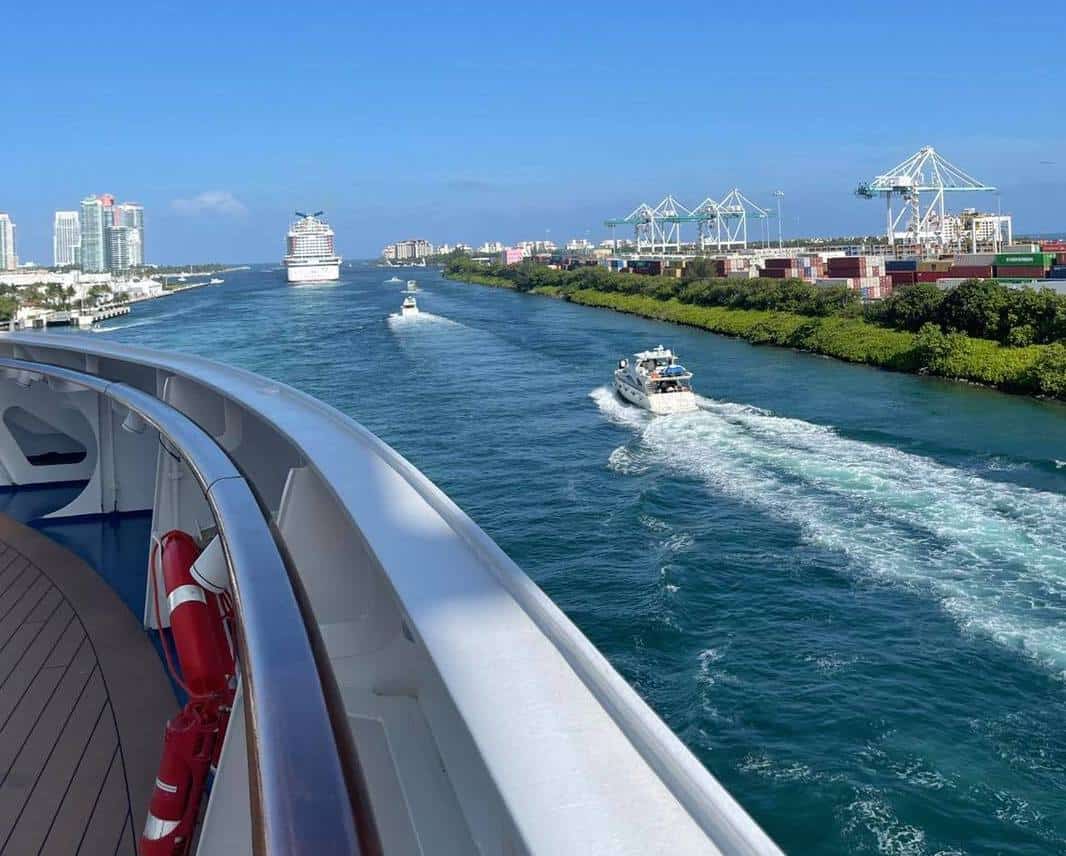 We made it! Let the fun begin! Thanks for the escort, Mardi Gras.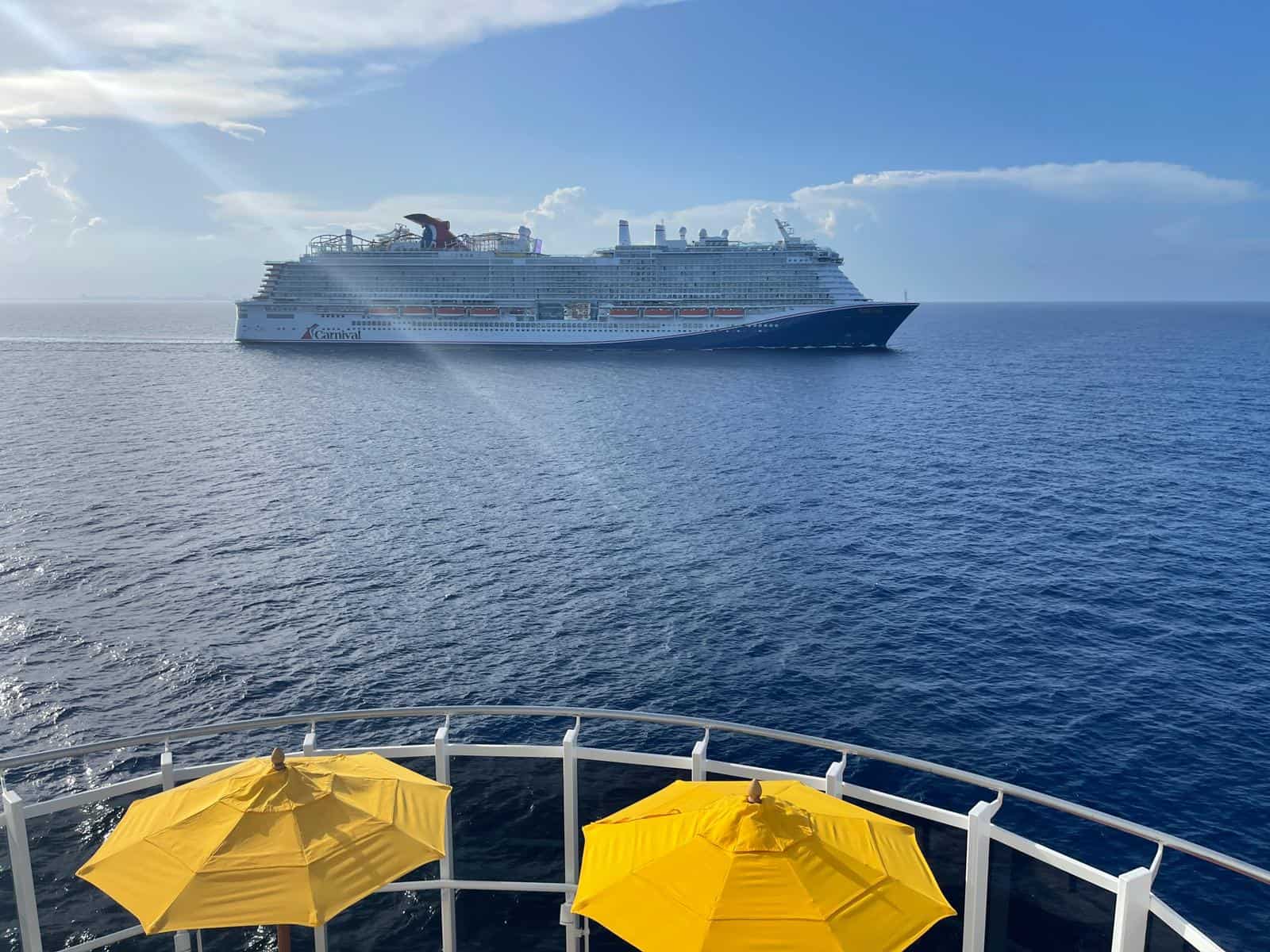 READ NEXT: Amber Cove Welcomes First Carnival Ship Since Industry Shutdown