In 1492, Christopher Columbus landed on the beautiful north coast of the Dominican Republic. Now it's your turn.
Opened in late 2015, the $85 million Amber Cove Cruise Center gives seagoing vacationers the opportunity to visit a tropical, mountainous region that served as a filming location for the original Jurassic Park movie.
Co-developed by Carnival Corporation and Grupo B&R, a 100-year-old Dominican company focused on port operations and shipping, the port's debut brought cruise ships back to the country's north coast for the first time in 30 years.
Now, after another long absence of 16 months due to the global pandemic, ships are returning, including Carnival Horizon, which arrived into port around 8 am on Tuesday, July 6. Passengers were greeted with traditional Dominican music and dancing to celebrate the first cruise ship arriving into Amber Cove.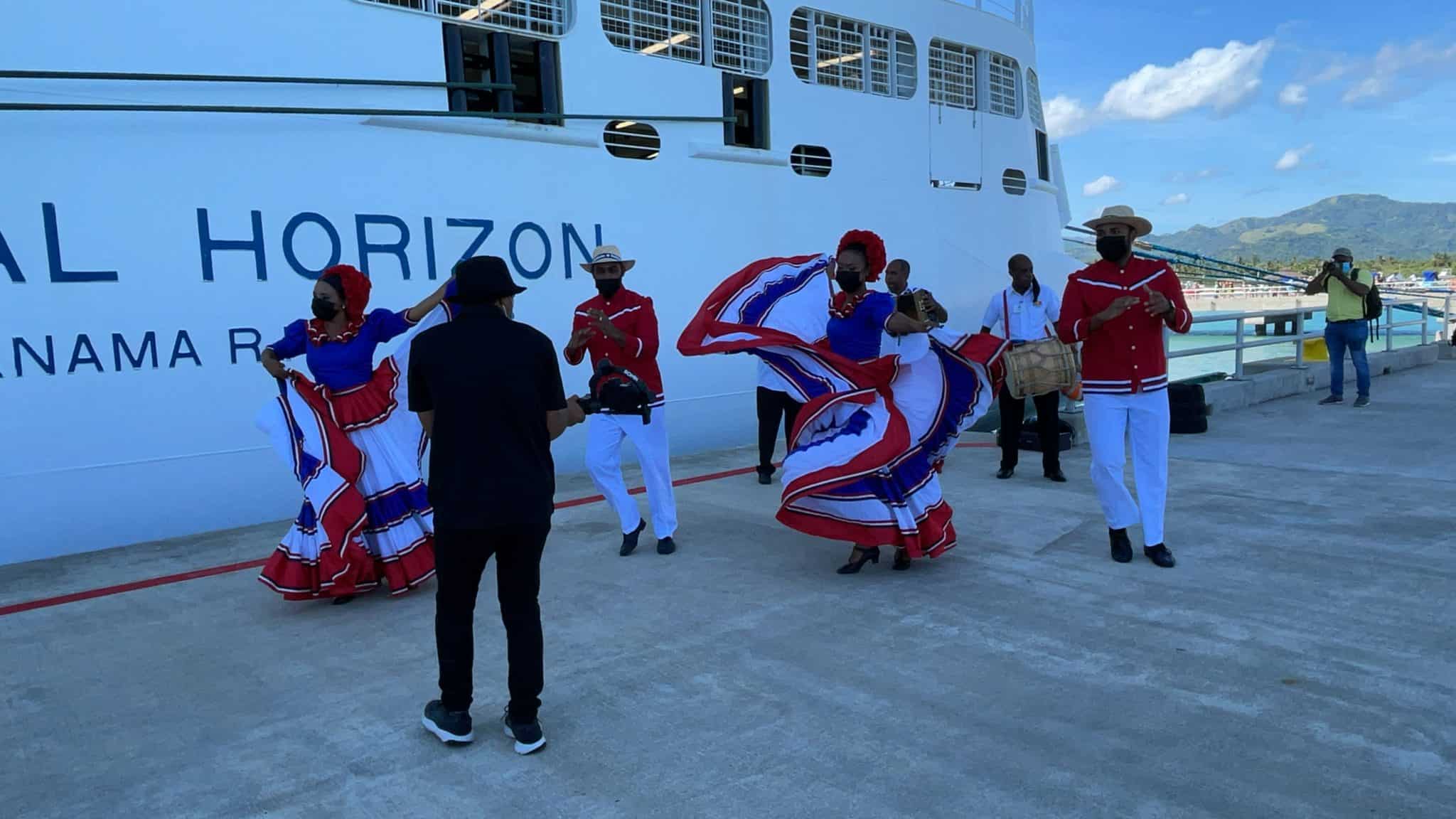 Cruise Radio's Doug Parker is aboard the ship to document the milestone. The Not only does this sailing mark the first ship back to Amber Cove, but it also marks Carnival Cruise Line's first departure from Florida since March 2020.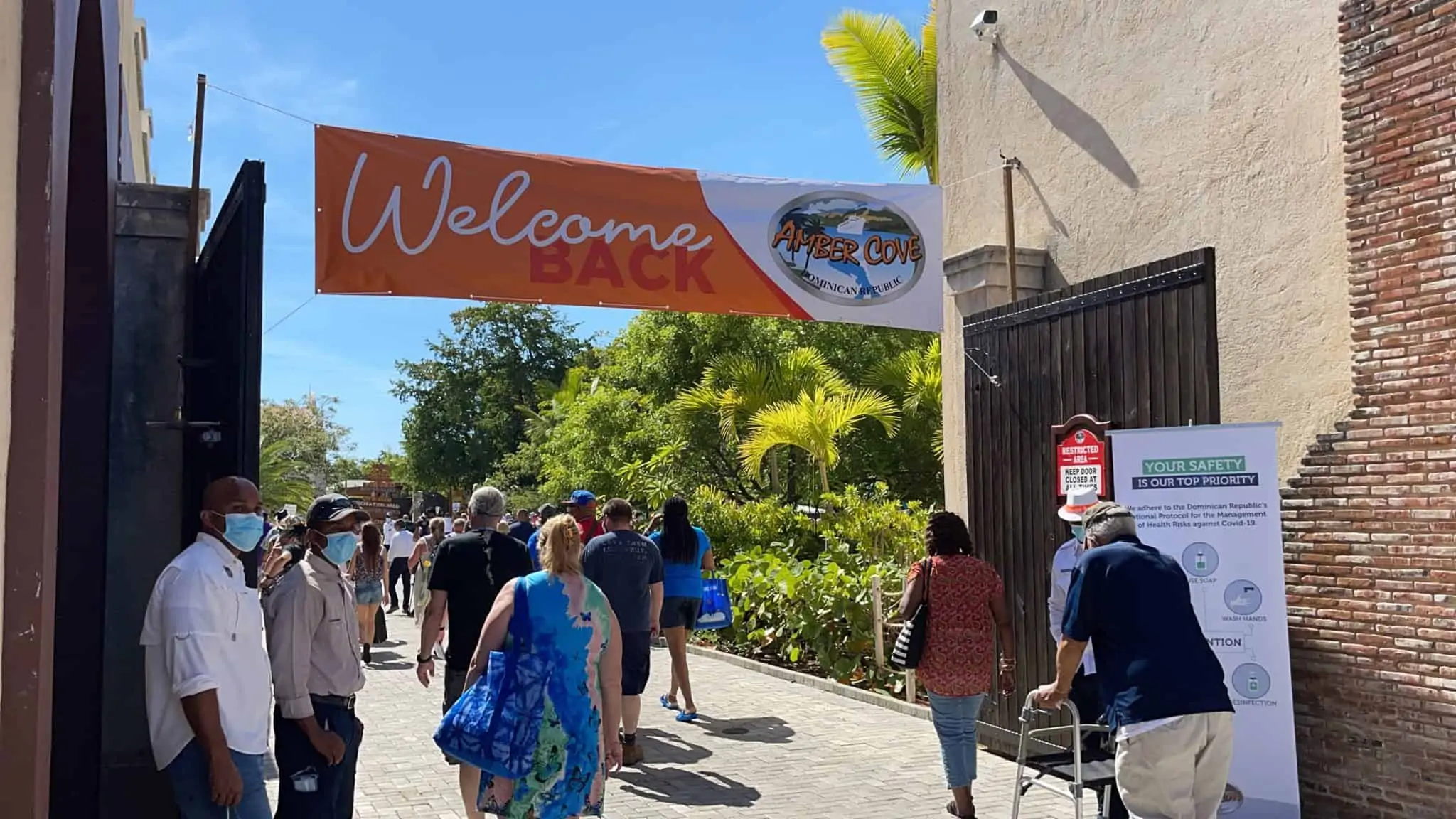 Horizon guests and the cruisers who will follow in the months and years to come have plenty of ways to spend a memorable day at Amber Cove.
Twin Berths Can Accommodate Up To 8,000 Cruisers Per Day
The 30-acre, two-berth Amber Cove Cruise Center can accommodate up to 8,000 passengers and 2,000 crew members per day. Amenities include a waterfront welcome center with shopping venues, restaurants, bars, and the Aqua Zone recreational area with a pool, splash zone, and green spaces.
Free to use for cruise visitors, the resort-style pool in the Aqua Zone features a swim-up bar, waterslides, lazy river, and plenty of lounge chairs for kicking back. Set atop a 60-foot granite hill, the Sky Bar offers panoramic views of the port and surrounding area.
You could easily spend the day relaxing at Amber Cove, and for those in the mood for some pampering, overwater cabanas can be rented, complete with waiter service, air conditioning, WiFi, TV, and glorious ocean views. The spacious cabanas can accommodate up to 20 people.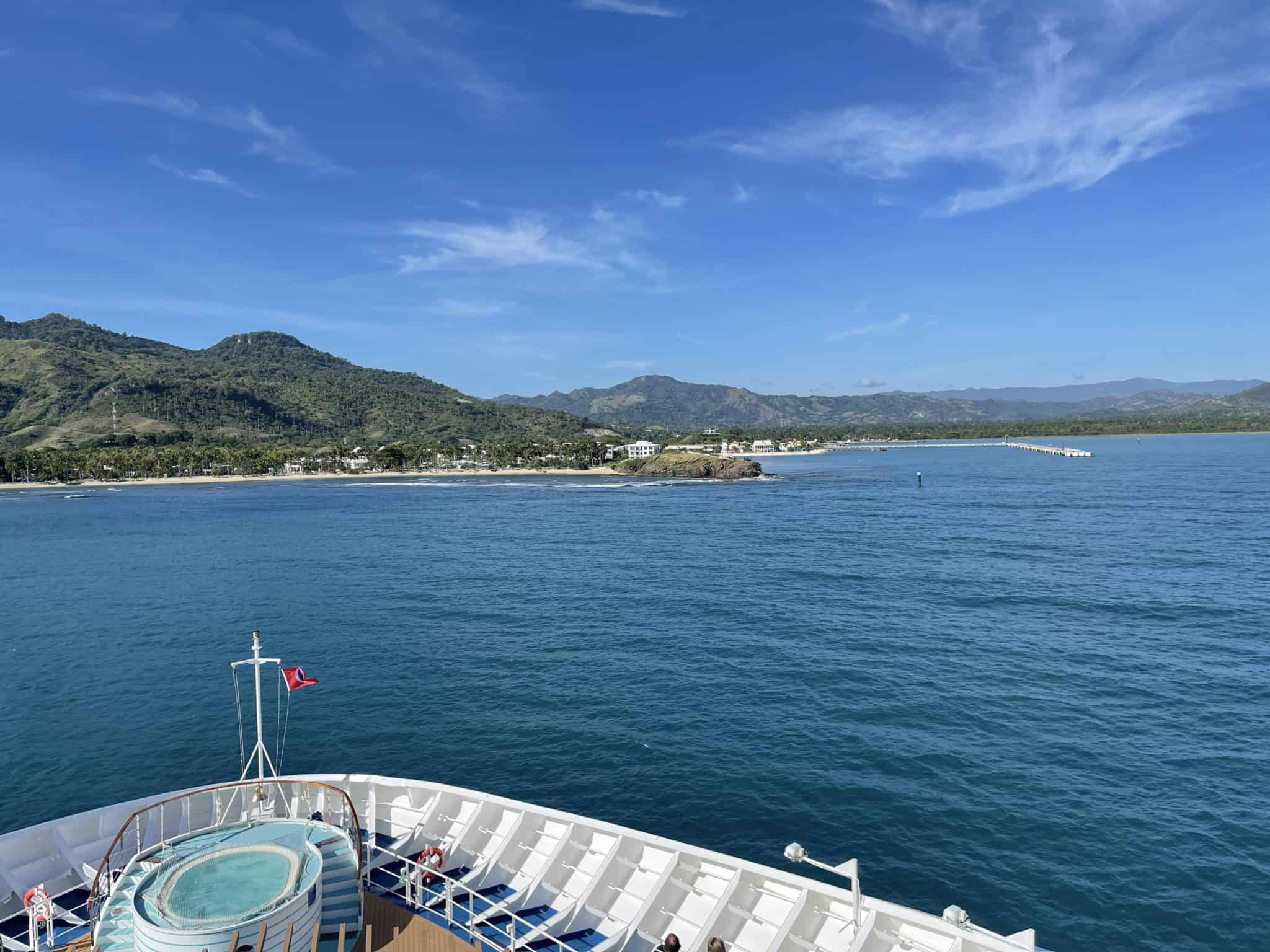 Review: Amber Cove Cruise Port (Dominican Republic)
Amber Cove Offers A Robust Lineup Of Shore Excursions
But while Amber Cove is packed with things to do, there's lots more on offer in the surrounding area. Providing cruise passengers with easy access to local attractions was a key goal when developing the port, and the transportation hub features rental cars, taxi services, and one of the most robust lineups of shore excursions in the Caribbean region.
There's an option for just about every taste. 
Adrenaline junkies can ride ATVs through tropical forests, take a zip-line ride, go horseback riding, or view the lush Dominican scenery from a helicopter.

Water lovers can explore nearby beaches, take kayak, paddle board, and snorkeling tours, or set off on a deep-sea fishing expedition. Also nearby, the Ocean World marine adventure park allows visitors to swim with dolphins, stingrays, and sharks, among other attractions. 

Cruisers can explore Dominican culture with a stroll along Puerto Plata's malecón, a three-mile-long beachside boardwalk with bars, traditional restaurants, and shops. The city is also home to a museum celebrating amber, the fossilized tree resin mined in the area and made into desirable jewelry. Rum lovers can enjoy one of the D.R.'s most famous products with a tour and tasting at the Brugal factory.

For history buffs, a trip to Fort San Felipe is a must. Built in 1540 to protect the area from pirates, it is one of the oldest colonial military fortresses in the Caribbean region.
READ MORE: 11 Reasons Amber Cove is Awesome
The development at Amber Cove represents one of the biggest cruise industry investments in the Caribbean in recent years. When it opened, Carnival Corporation president and CEO Arnold Donald declared that it "refreshes" the Caribbean cruise product and "provides a new place many people haven't gone before."
"It's just a spectacular destination and fantastic property," Donald said.