Carnival Cruise Line resumed sailings on Saturday from Galveston, marking the first time the line has sailed in almost 16 months. Now, Carnival has set another ship off for its first passenger cruise from Florida.
On Sunday, the Fourth of July, Carnival Horizon departed from the Cruise Capital of the World — PortMiami, on a six-night sailing to the Caribbean.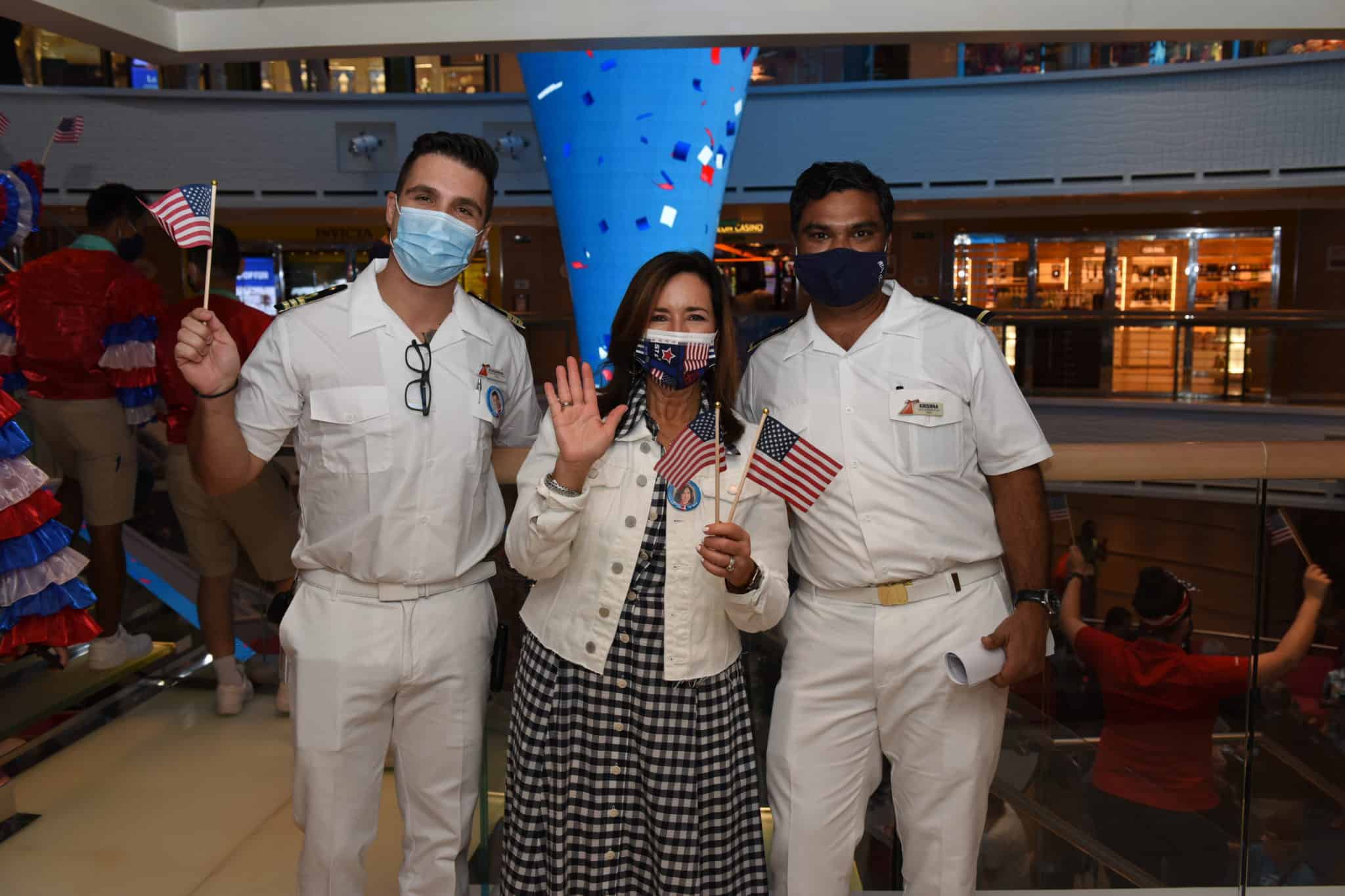 The line's resumption in Miami provides a significant boost to the southern Florida economy, and helps support tens of thousands of jobs in the area that are supported by the cruise industry.
Florida is the number one state in the country for cruise embarkations. The industry contributes over $9 billion in direct purchases, and is responsible for over 159,000 jobs. In Miami-Dade alone, cruises generate around $7 billion of spend and 40,000 jobs annually.
Of all of the cruise industry-supported jobs in the United States, nearly 37 percent of them are in Florida.
Carnival Cruise Line's president Christine Duffy, Carnival Corporation President and CEO Arnold Donald, and Carnival Brand Ambassador John Heald kicked off the festivities with a ribbon-cutting ceremony to welcome guests onboard. Yes, you read that right — John Heald was able to make it from the UK to the states after all! If you missed that story, you can read it here.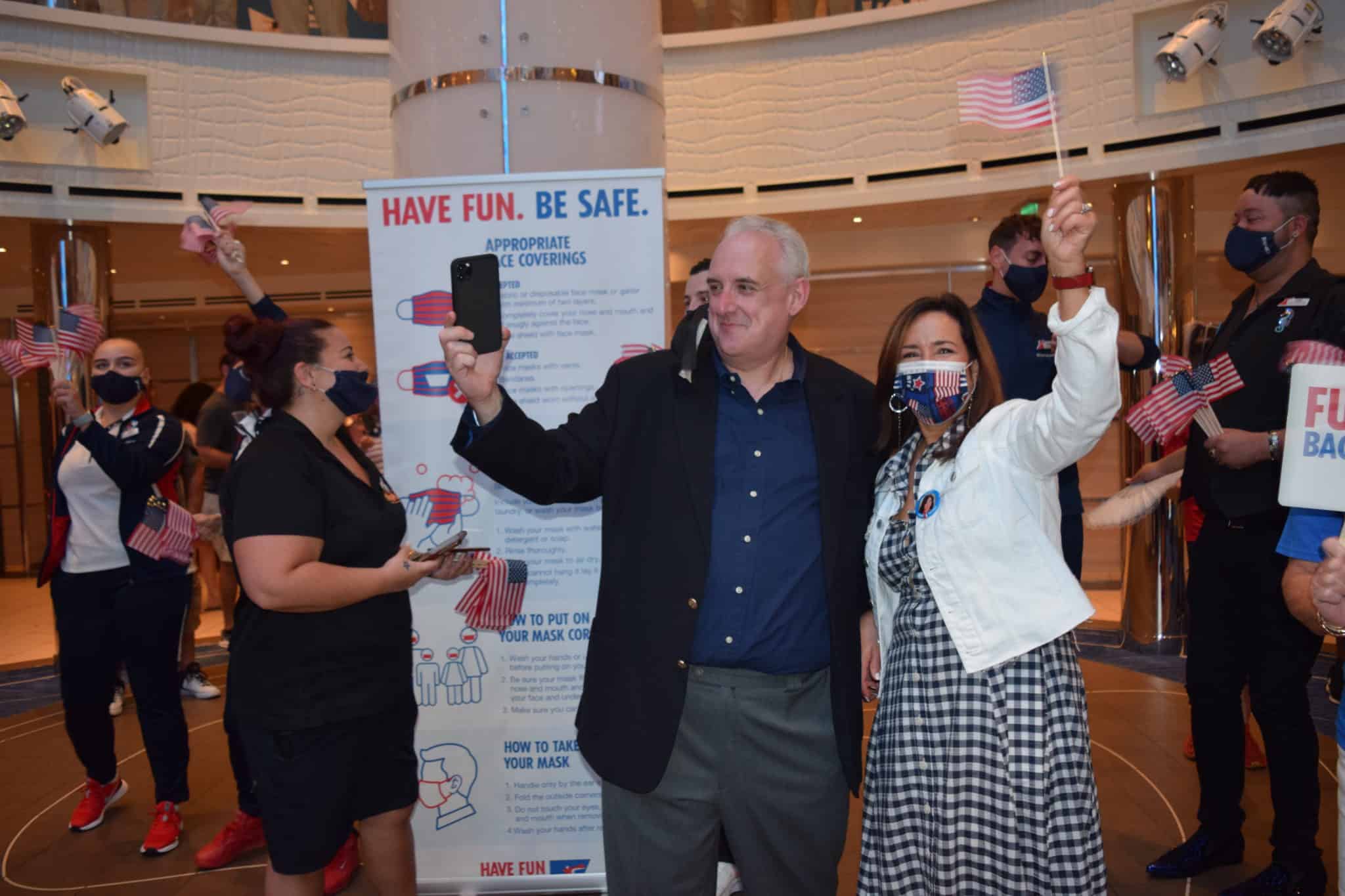 Prior to Duffy's remarks in the terminal, a moment of silence was held to honor those who were killed and otherwise affectedly the condo collapse tragedy in Surfside, which is just a few miles from the port.
"PortMiami is our number one homeport in terms of ships and passenger embarkations and today's return to cruising with Carnival Horizon represents an important first step in getting our company back to business while infusing much-needed capital to the thousands of workers who rely on the cruise industry for their livelihood," said Duffy.
"The past year has been challenging to say the least and I wish to thank our state and local officials, PortMiami, and our business partners and suppliers for their incredible support and patience during this time."
Carnival Horizon set sail around 5 pm for the six-night voyage, which will stop in Amber Cove and Half Moon Cay. The line's newest ship, Mardi Gras, was in Miami for the occasion, escorting Horizon from the port and out to sea.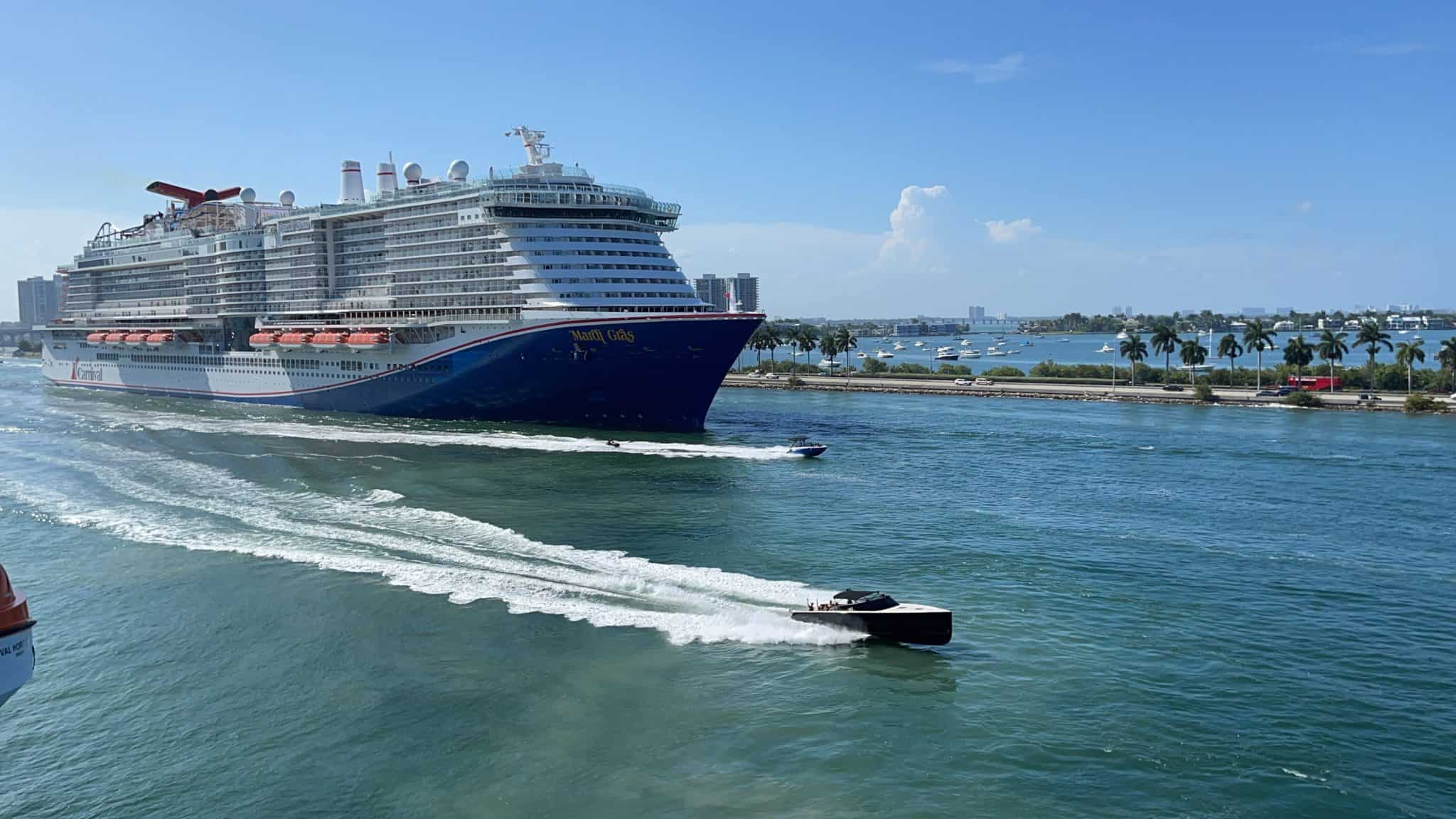 In addition to Carnival Vista's departure from Galveston on Saturday and Horizon's sail away from Miami on Sunday, Carnival Breeze will soon depart Galveston as well, on July 15.
The cruise line's Alaskan season will kick off with Carnival Miracle's departure from Seattle on July 27, and Mardi Gras, will set sail from Port Canaveral on July 31.
Other ships in the fleet are set to resume service in August.
READ NEXT: Royal Caribbean Offers Ship For First Responders After Miami Condo Collapse