The new year is an opportunity for a fresh start and new personal goals. If you plan on cruising in 2023, here are some resolutions to consider making before you sail away.
1. Hit the ship's gym or jogging track at least twice.
Fitness goals are some of the most common New Year's resolutions both made and broken. But it's not a stretch to commit to hitting the gym or jogging track at least twice during your cruise – even if it's just walking for 10 minutes. No matter what fitness level you're at, there's something you can commit to do. Many ship fitness centers even make this easier by having floor-to-ceiling windows with ocean views to enjoy while you're working out.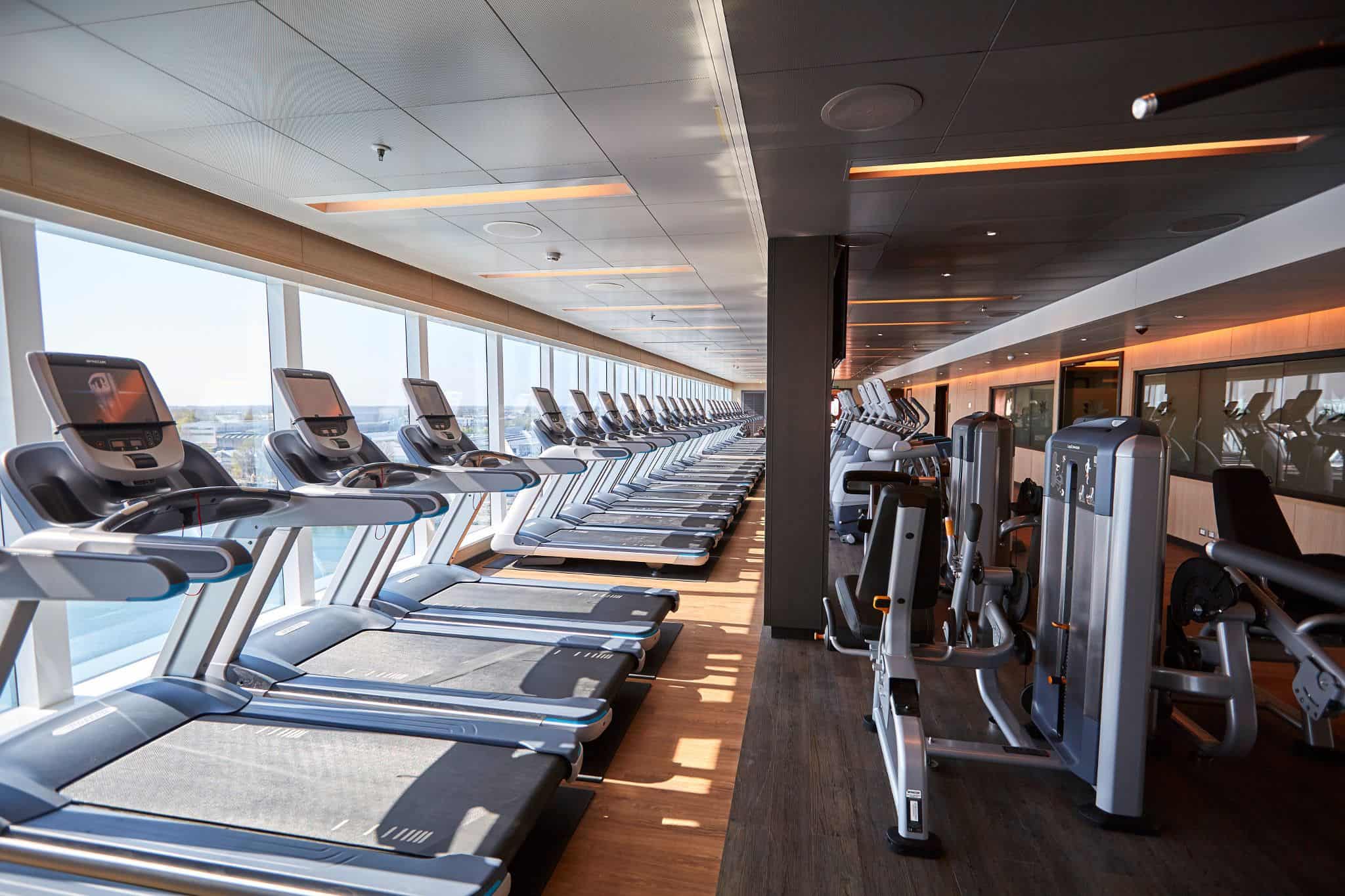 2. Get to know a crew member.
Whether it's your steward or your favorite bartender, make a resolution to get to know a crew member. Ask them where they're from, how long they've worked for the cruise line, what they miss about home, etc. Most crew members enjoy telling you about themselves because it creates a deeper, more personal connection than just crew member-and-cruiser. Many guests even make lifelong friends in crew members they've met during their sailings.
3. Make an onboard budget.
Since the cruise itself is already paid for, it's easy to just swipe your card once you're onboard and think "I'll worry about the bill when I get home." But sometimes that onboard expense bill can end up causing a lot of undue stress after your cruise. Try creating a budget for onboard expenses like alcohol, the casino, or shore excursions that will allow you to have all your fun without regretting it later.
4. Save more money for your cruise.
To make sure that onboard budget is enough for all your fun, commit to save more money for your cruise than you had originally planned. Decide you're going to eat out less at home or sell some old things you don't use anymore. There are many ways to find some extra spending money for your cruise.
5. Share your dining table.
If you typically eat your meals with only the people traveling with you, decide to instead have your dinner with some other cruisers. You may meet a new friend that you can connect with and even cruise with again.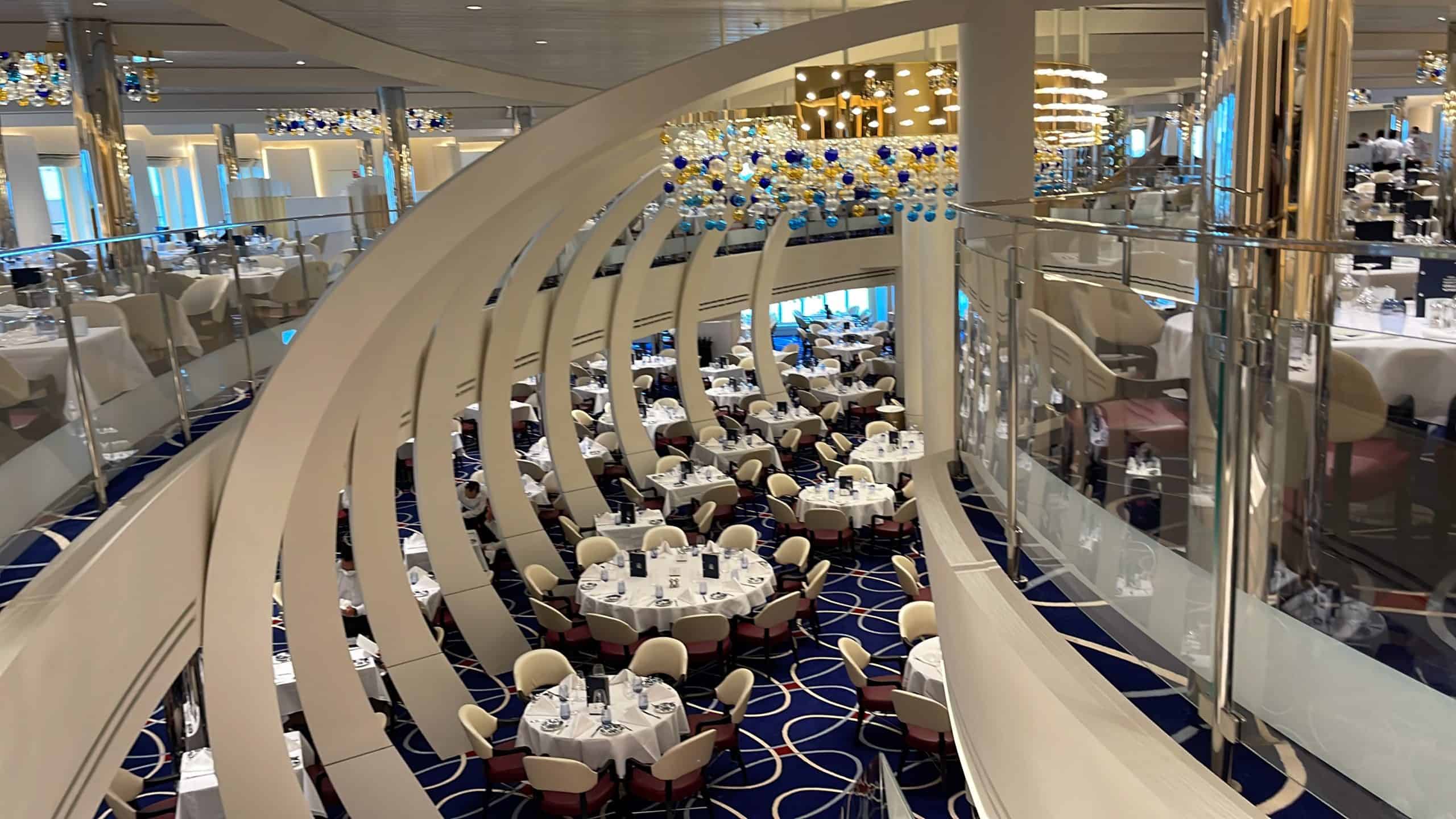 6. Learn something new about another culture.
Wherever your cruise ship will call to port, research opportunities to engage in the port's home culture. The cruise line may offer guided historical walking tour excursions, or there may be some museums you could visit on your own.
7. Don't buy the internet package.
You'll have to catch up on those Cruise Radio news briefs when you get back, but unplugging during your vacation can relieve a lot of stress. This is hard to do now with such affordable Internet access on cruises and the temptation to share your vacation pictures on every social media platform, but going off-the-grid for a few days will let you unwind rather than checking how many people liked your photo. If you're planning multiple sailings for the year, try to make one of your resolutions to go internet-free for at least one of them.
8. Try something adventurous.
"Adventurous" can be subjective, but make a resolution to try something new that may put you outside of your comfort zone by doing a shore excursion like zip-lining in Jamaica or a sightseeing bus tour in Mexico. Just try something different than you might normally go for.
9. Do something charitable on your cruise.
This could mean donating $10 to St. Jude Children's Research Hospital during Carnival's Groove for St. Jude party or donating money to another cruise line's preferred charity. You could also look into shore excursions that offer volunteer opportunities or check out organizations like Together for Good. There are a lot of ways to make a difference for someone else while still enjoying your vacation.

10. Read a book on your cruise.
You may be behind on reading due to all your obligations at home. Instead of just lying out on the deck chair and people-watching, why not bring a book along while soaking up the sun?
11. Treat yourself.
"Treating yourself" may mean eating a piece of cake with lunch or booking a massage in the ship's spa. Don't be afraid to leave behind your reservations and just enjoy yourself. You've earned it.
This article was originally published in December 2015. It was updated and republished in December 2022.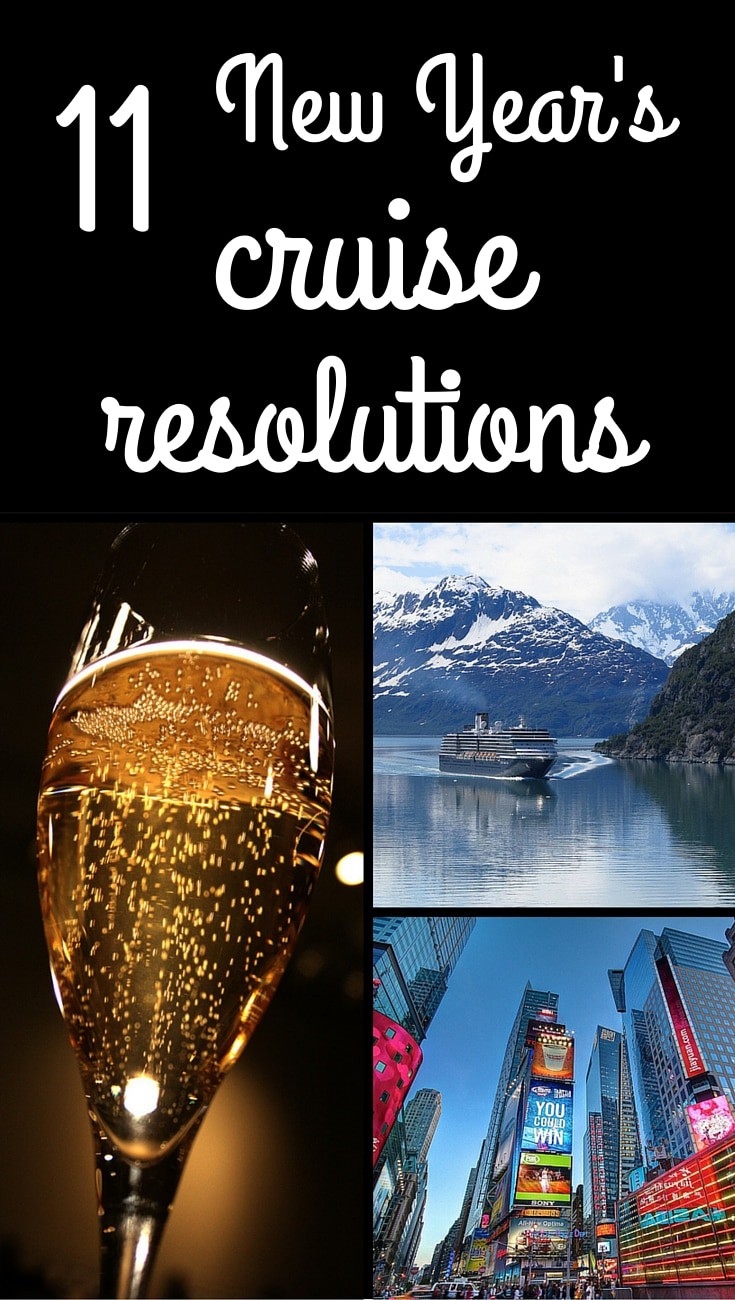 Cruise resolutions Pinterest image photos courtesy of Flickr: Andrea Parish-Geyer, Andy, and Jasperdo.
READ NEXT: 4 Ways to Maximize Space in Your Luggage When Traveling