When taking a cruise, knowing what to pack is important because you'll be in the middle of the sea without access to stores. To help you make the most of every square inch of your luggage space — whether you're flying or checking a bag — check out the four tips below!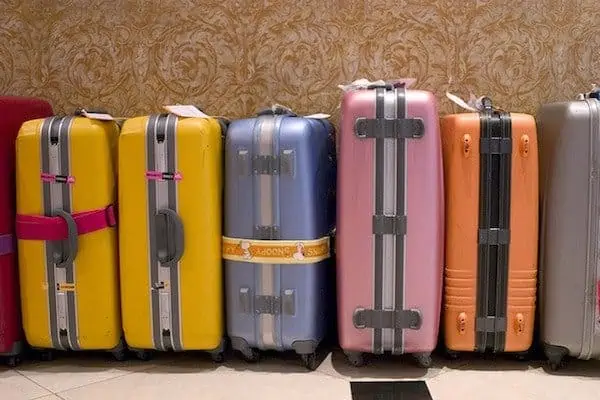 1. Stuff your shoes
If you want to save luggage space, this is one of the easiest things you can do — fill your shoes! If you're bringing sneakers or any other type of closed-toed footwear, stuff them with your socks or any other small clothing items you won't worry about if they get wrinkled.
Not only does this save space, but it can also help preserve the shape of your shoe. You can also use this tactic for other things you're packing that have a concave shape (such as bras) or hollow interiors.
2. Use a backpack as your carry-on luggage
Everyone has their carry-on luggage preference, but I suggest you use a unicorn backpack, which can fit almost anything. The only thing is, it is difficult to find one. Still, you may shop for a comfortable backpack made of durable materials.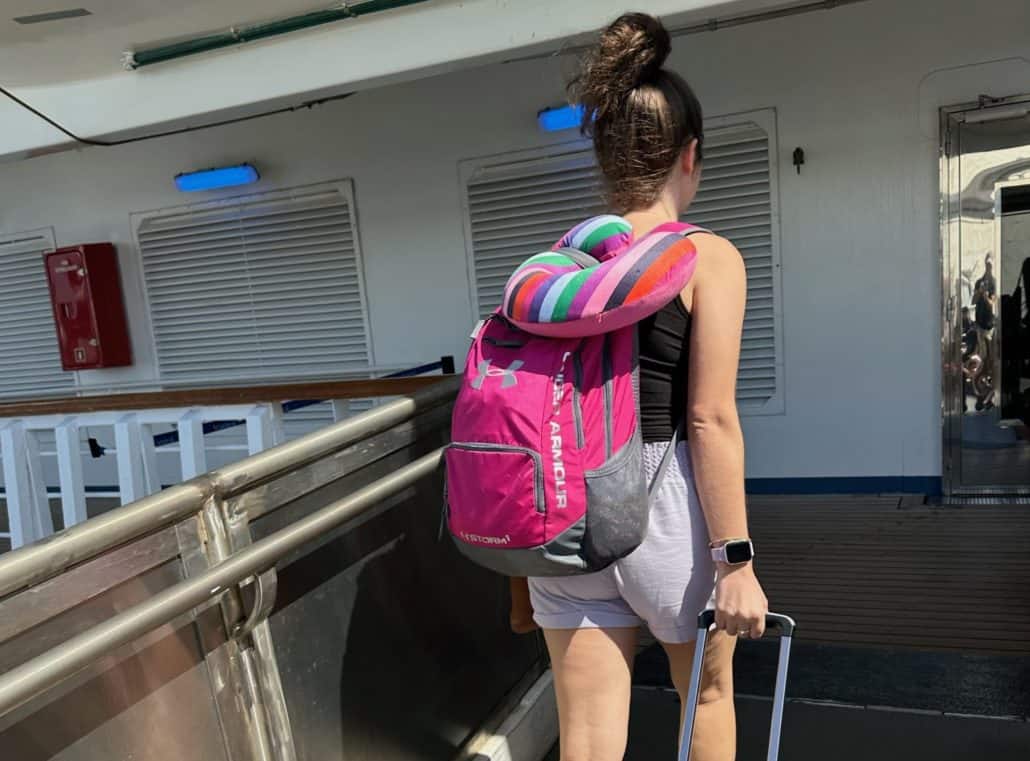 In my experience, most airlines won't bother checking to see if your backpack fits within its technical under-the-seat personal item dimensions, which means you can stuff any regular bag as full as you want. The exception I've experienced is Allegiant at specific airports, and I've also heard that Frontier is a bit stricter about dimensions.
Additionally, I recommend including simple clothes (shorts, t-shirt, underwear), a swimsuit, a pair of sandals, and main toiletries. I also always pack my electronics in my backpack because it's best to keep them with me whenever possible.
Generally, my backpack serves as a catch-all for odds and ends, such as a water bottle, snacks for the plane, hair elastics, hand sanitizer, and lip balm.
MORE: Flying to Your Cruise? Here Are 13 Tips For Traveling With Children.
3. Plan outfits & use pieces in multiple ways
This may surprise you, but it was only in the last few years that I started planning entire outfits before packing for my trips vs. just throwing in a bunch of tops and bottoms and making outfits when the day came.
Not only does pre-planning outfits mean you are not bringing (much) extra in terms of clothes, but it also takes the guesswork out of figuring out which top to pair with and which shorts during the trip.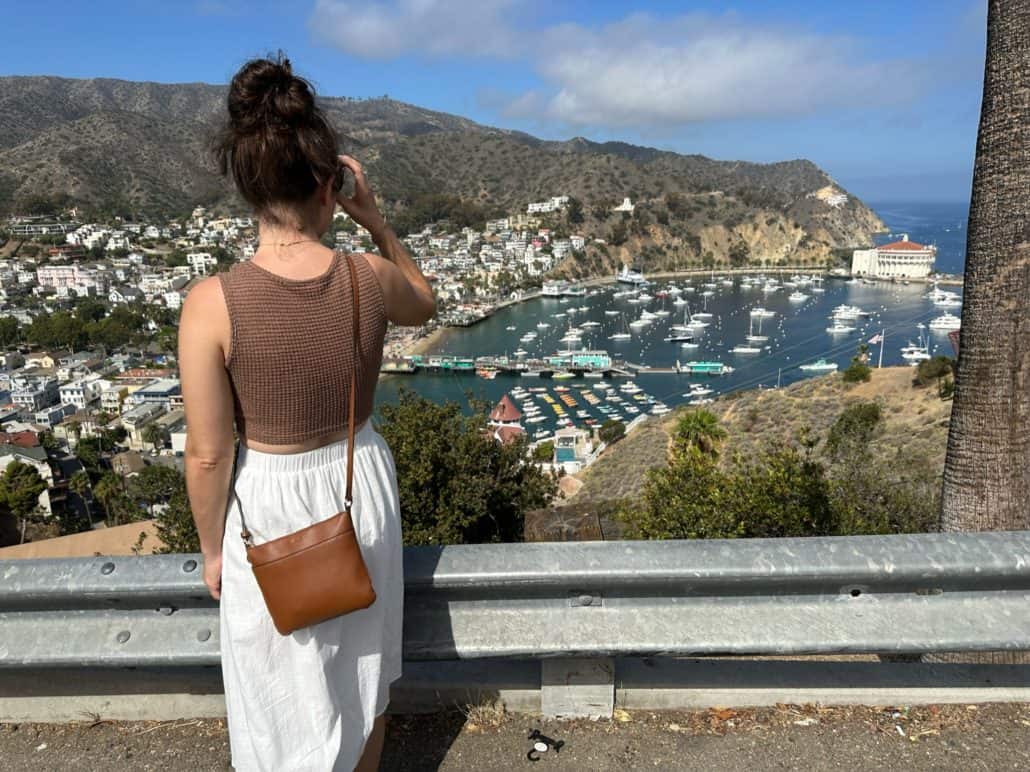 When choosing what to pack, consider different combinations. If you have a cream-colored knit tank top, for example, you can pair that with your denim shorts and brown linen pants. Now you've created two outfits with just three core pieces.
Continue to do this, and you'll have plenty of outfits for the voyage with fewer pieces of clothing. Just remember which activities you'll be doing while wearing them.
As a side note to re-wearing clothes and saving space, you can always utilize the ship's laundry service if you need to wash them.
In a pinch, you can also wash clothes in your cabin sink. Furthermore, some cruise ships—for example, Royal Caribbean—have laundry rooms that guests can use.
4. Roll your clothes
Rolling clothes is my top tip to save luggage space. With this process, you can stick rolled clothes down between the metal rods in the bottom of your suitcase and fill in any nooks and crannies of the space. Rolling and folding also help keep wrinkles at bay.
On most of my trips, I also use packing cubes to help keep different categories of clothing together, such as all my shirts in one cube and shorts in another.
You can also use the cubes to keep entire outfits together to pull your day's outfit out in one swoop. I roll my clothes tightly and stack them in my cubes.
READ NEXT: Cruise Packing List: 10 Things You'll Be Glad You Threw in Your Suitcase
Pin it!