It's a bummer to all of us that we couldn't cruise for most of the year, and it's especially disappointing for those of us who like to sail around Christmastime.
The public areas are usually decorated with lots of Christmas trees and garland, the bands include some Christmas tunes in their daily setlists, and sometimes the dining room and buffet even serve festive treats. Lots of ships have even been known to sport elaborate gingerbread villages on board.
To invoke some nostalgia in all of us, and perhaps remind us that cruising is indeed still just on the horizon, we thought we'd gather 11 photos of one of Carnival's ships during the Christmas season last year — Carnival Pride.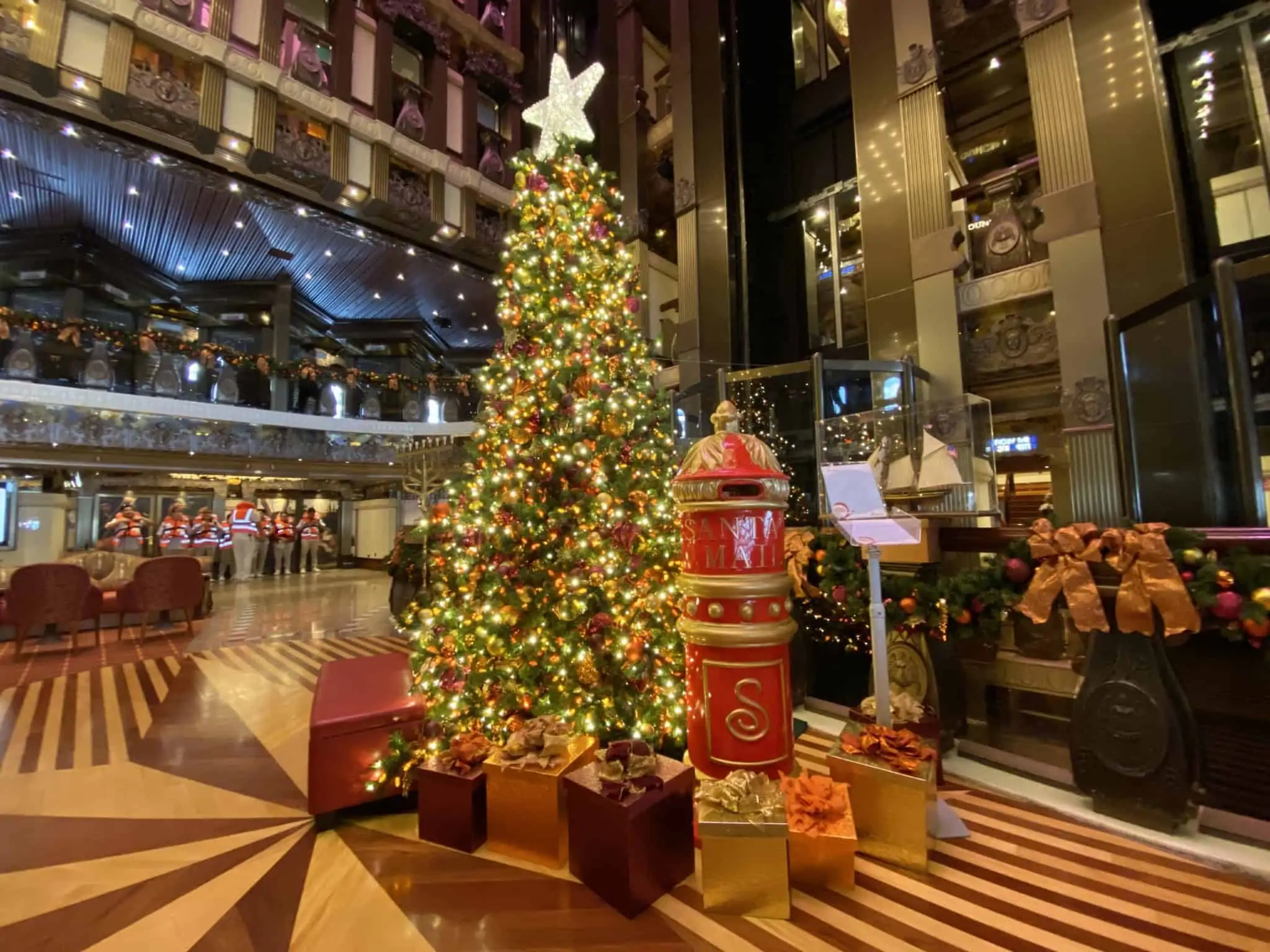 As usual, the atrium is the focal point of the ship and does not disappoint when it comes to Christmas cheer!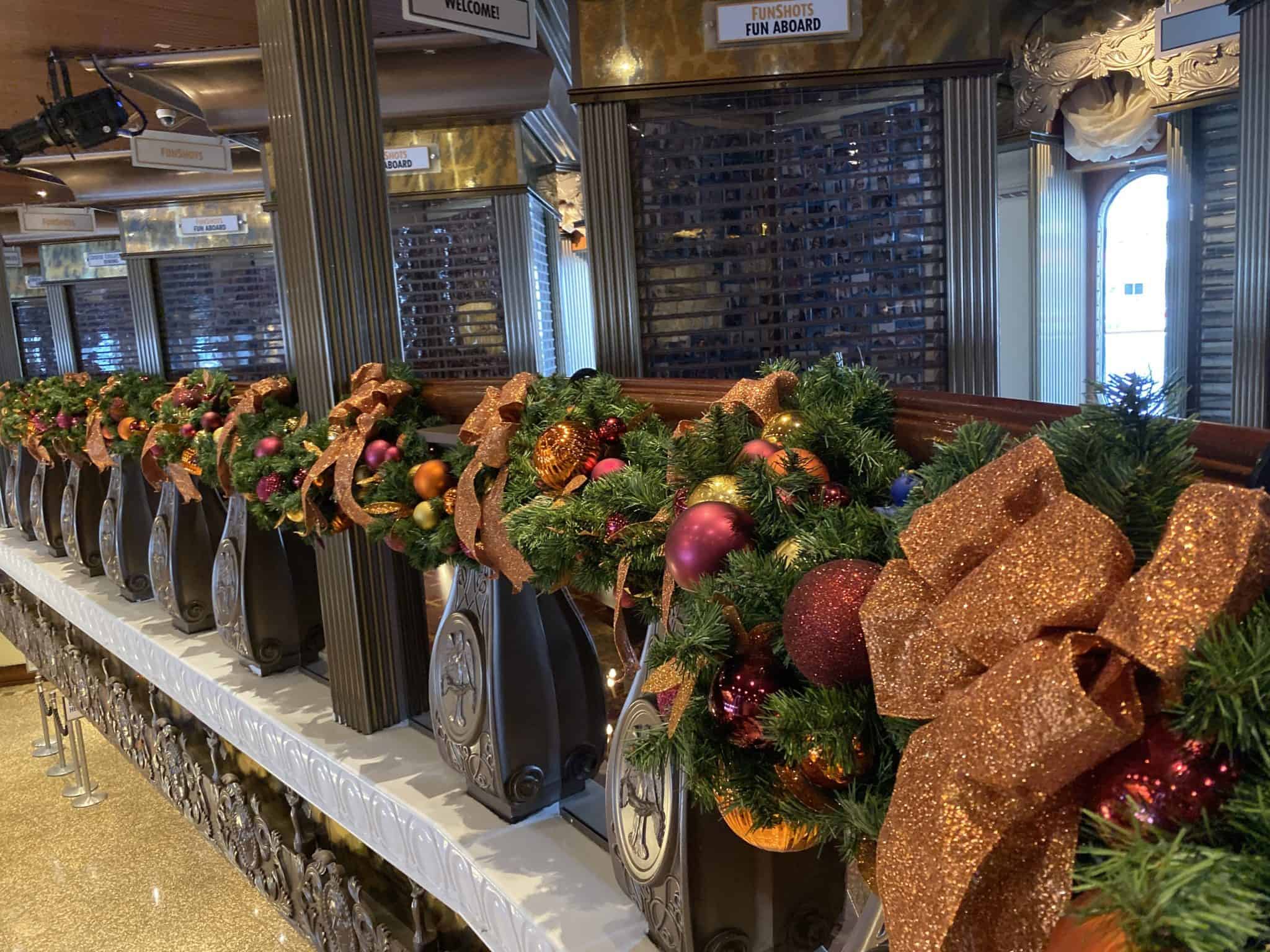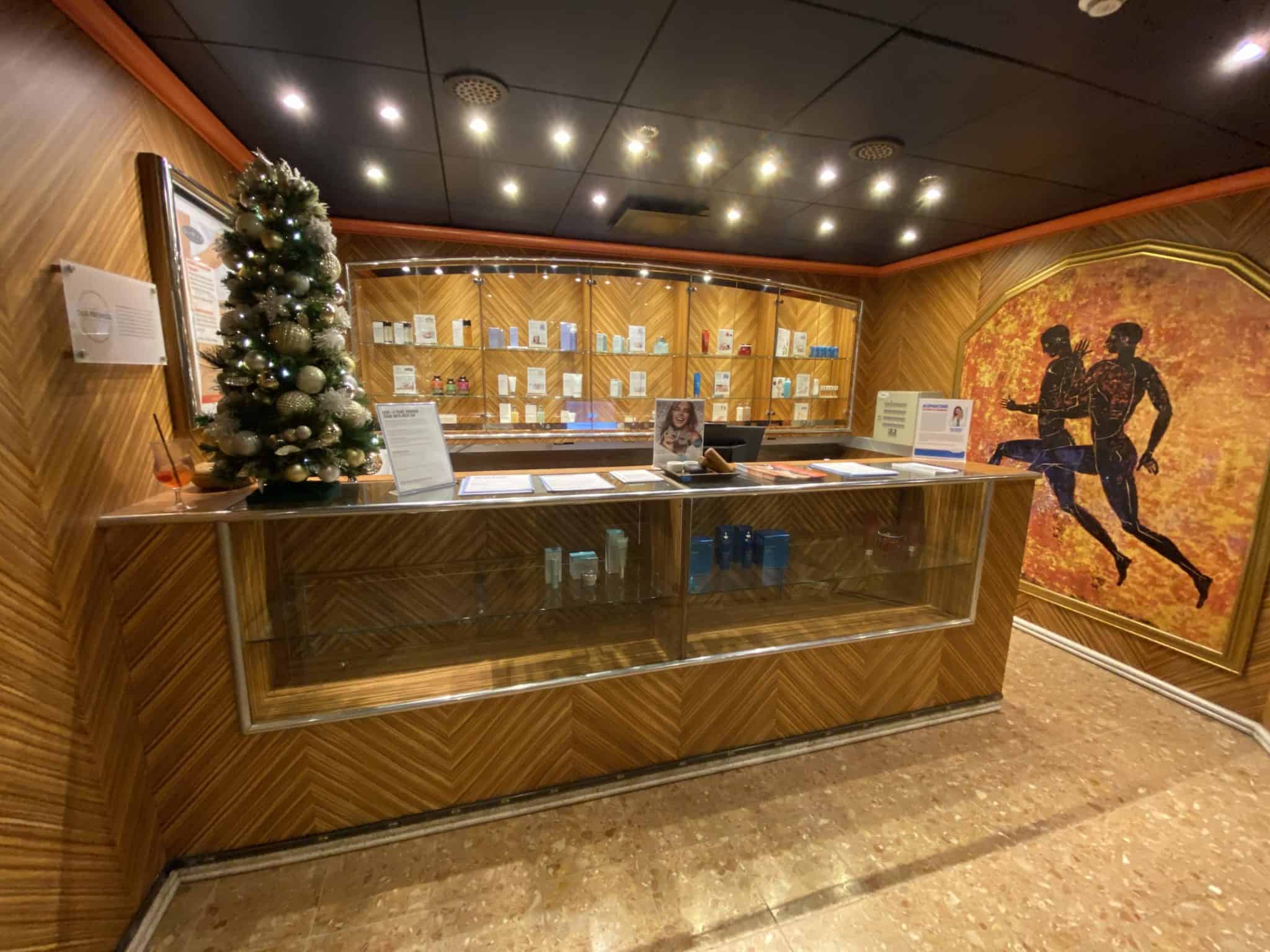 Even the spa reception desk sports a cute little Christmas tree.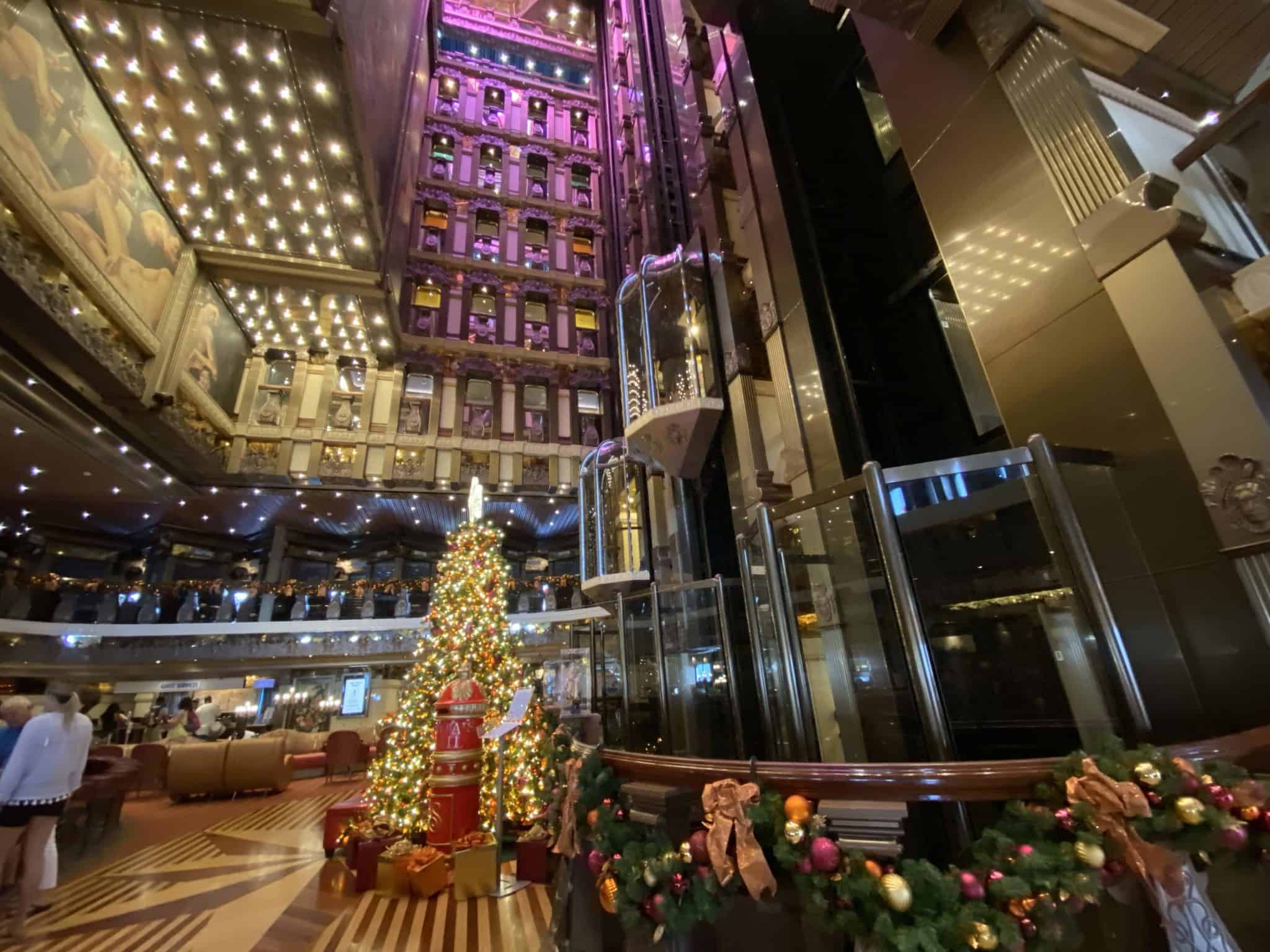 A great shot of the decorated atrium… this also lends some scale as to how tall many atriums are in older ships! They often go straight up all the way to the top of the ship to let light in with a skylight.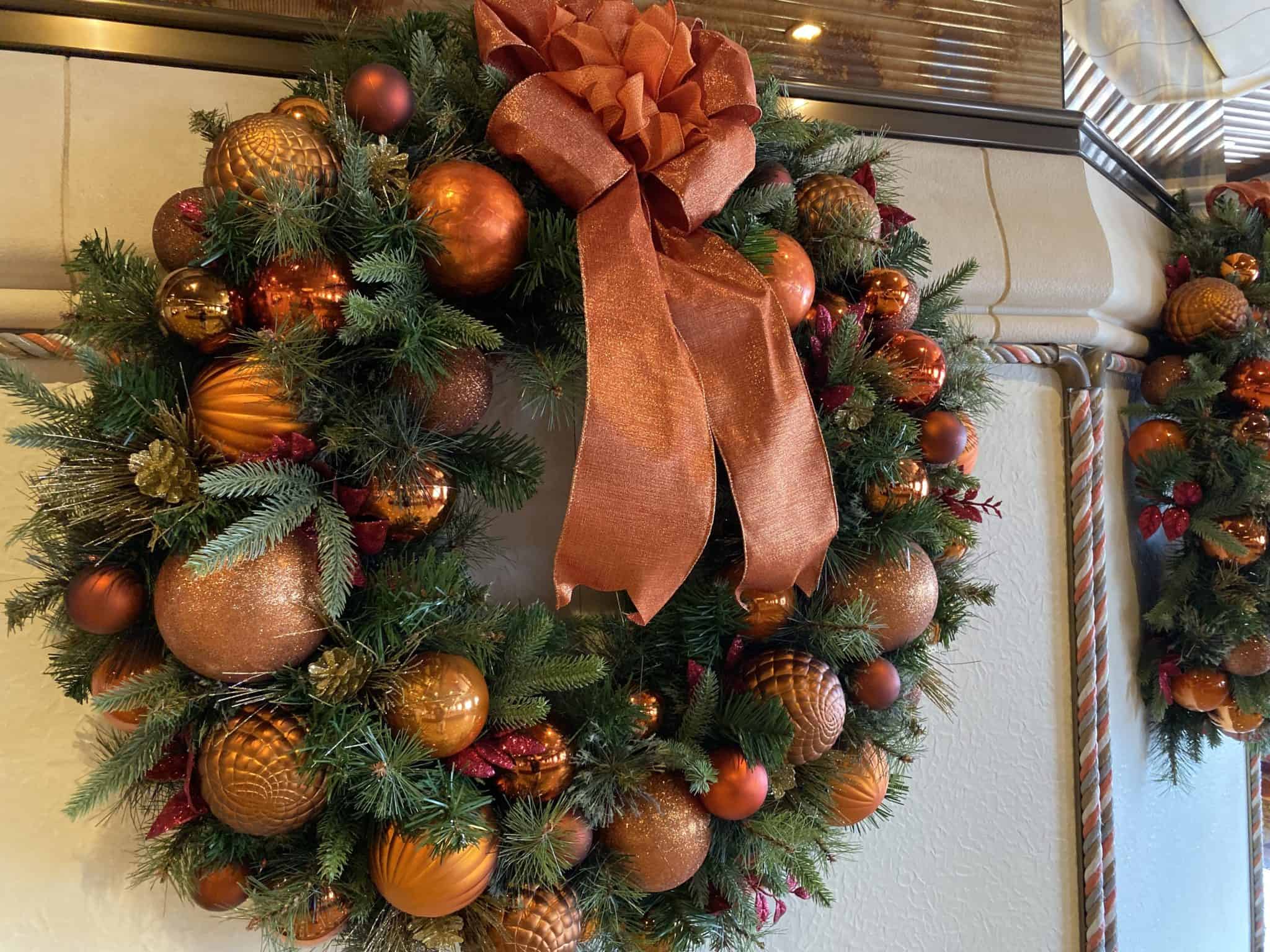 READ: 10 Cruise Ship Dessert Recipes You Can Make With Your Family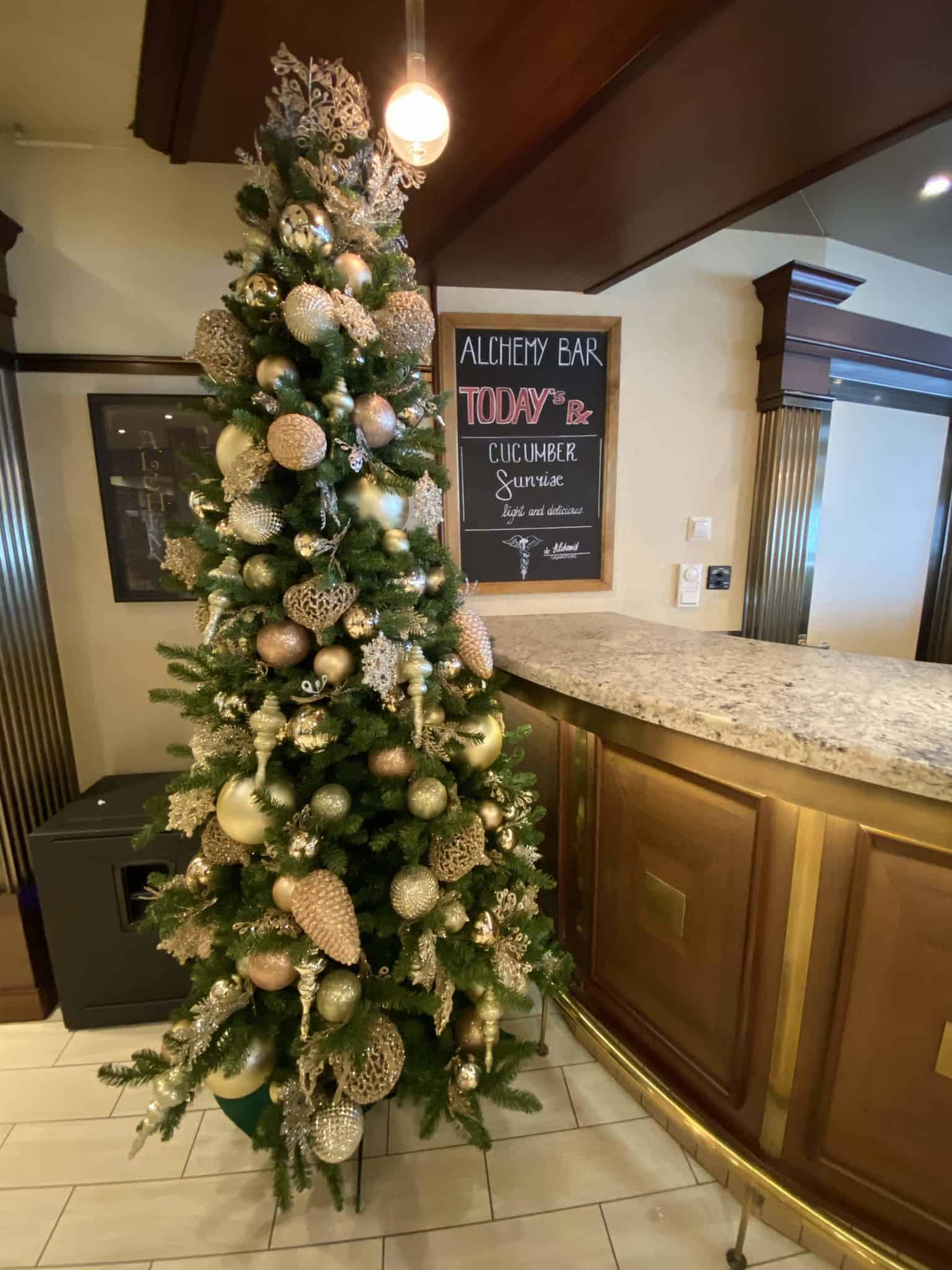 Even the Alchemy Bar gets in on the holiday spirit. We have to wonder how many Christmas trees were on this ship in total last year.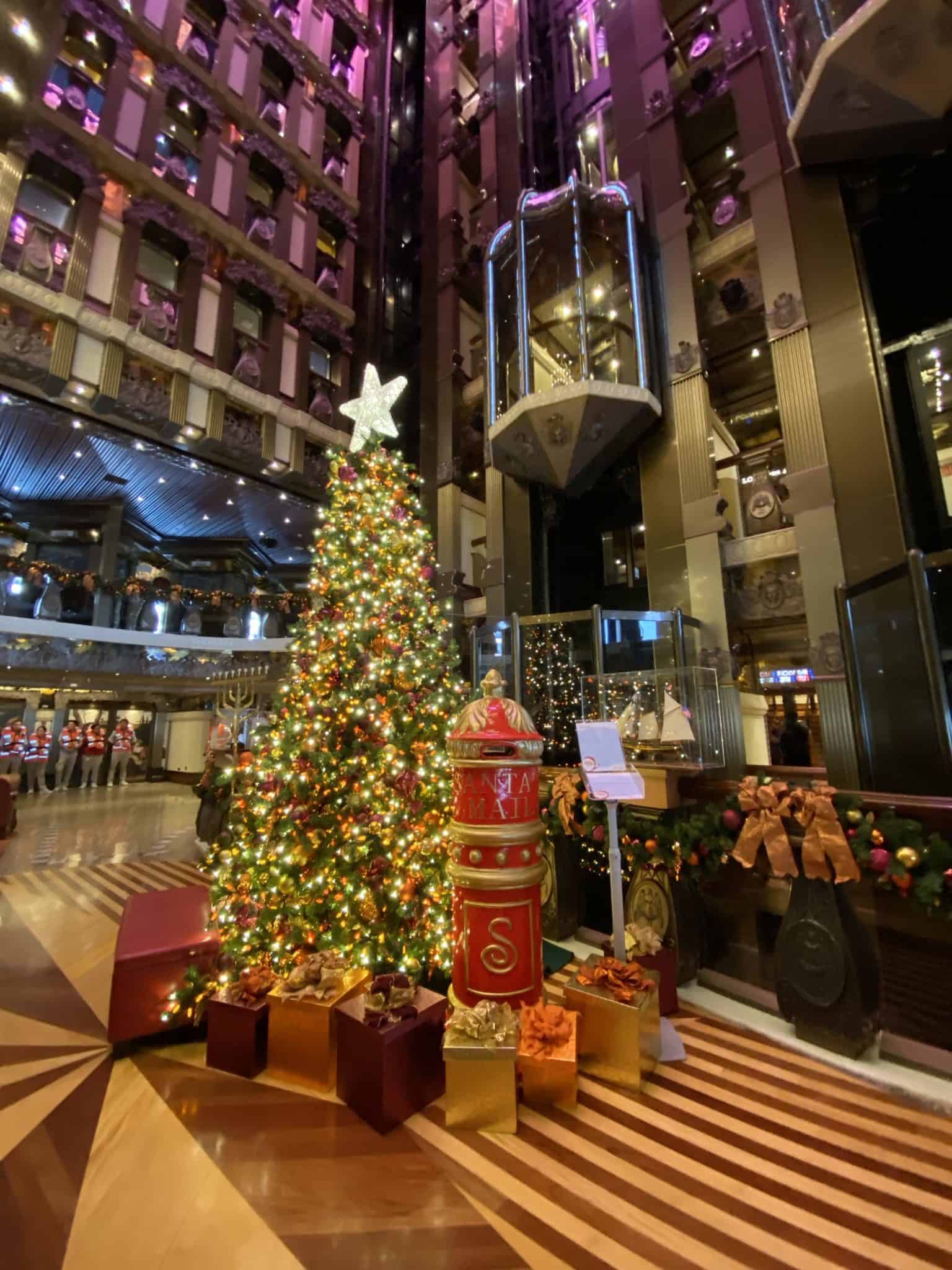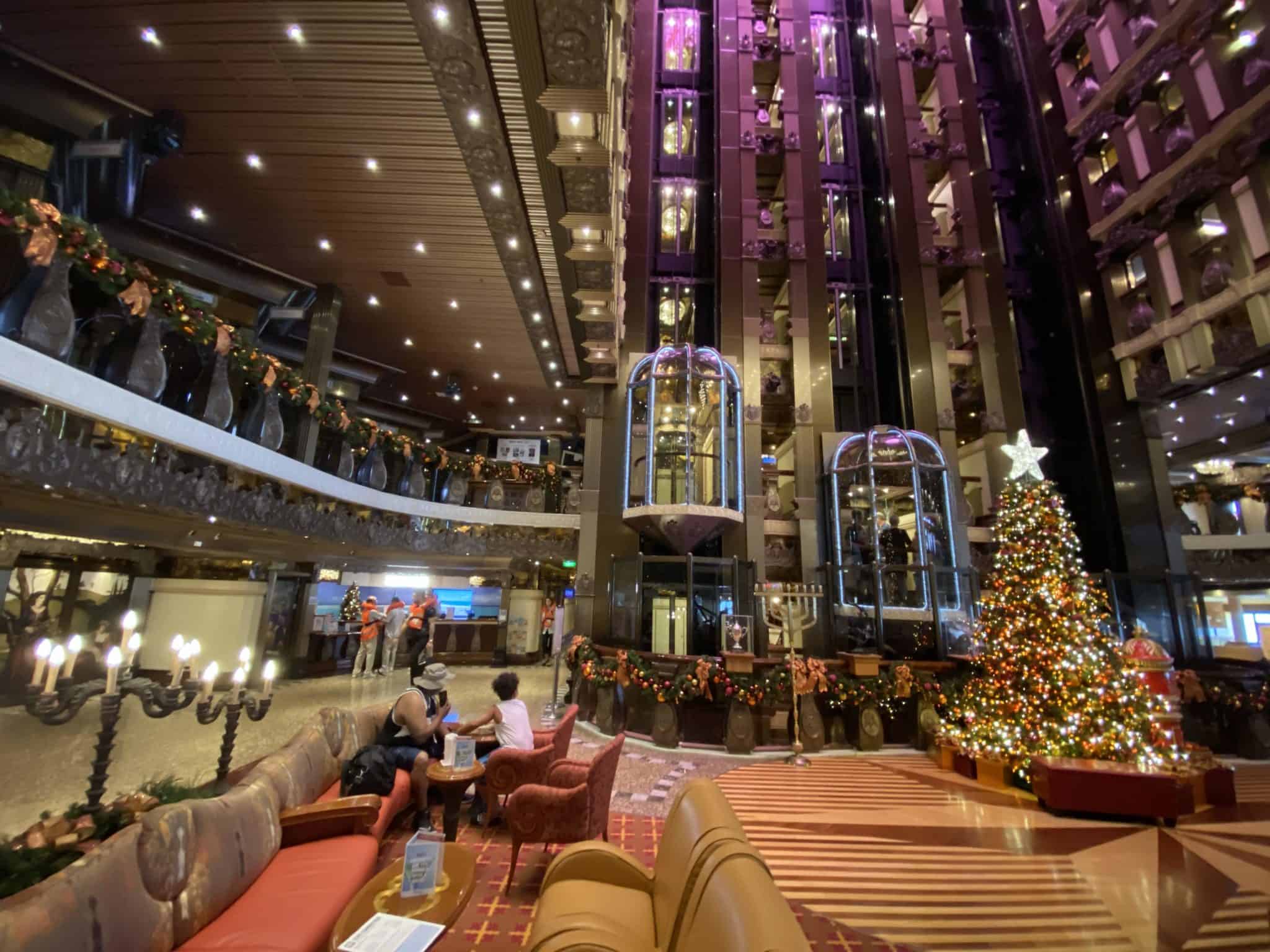 While we love the modern, clean designs of many newer cruise ships, there's a certain comfort and nostalgia associated with the aesthetic of older ships that we adore, too.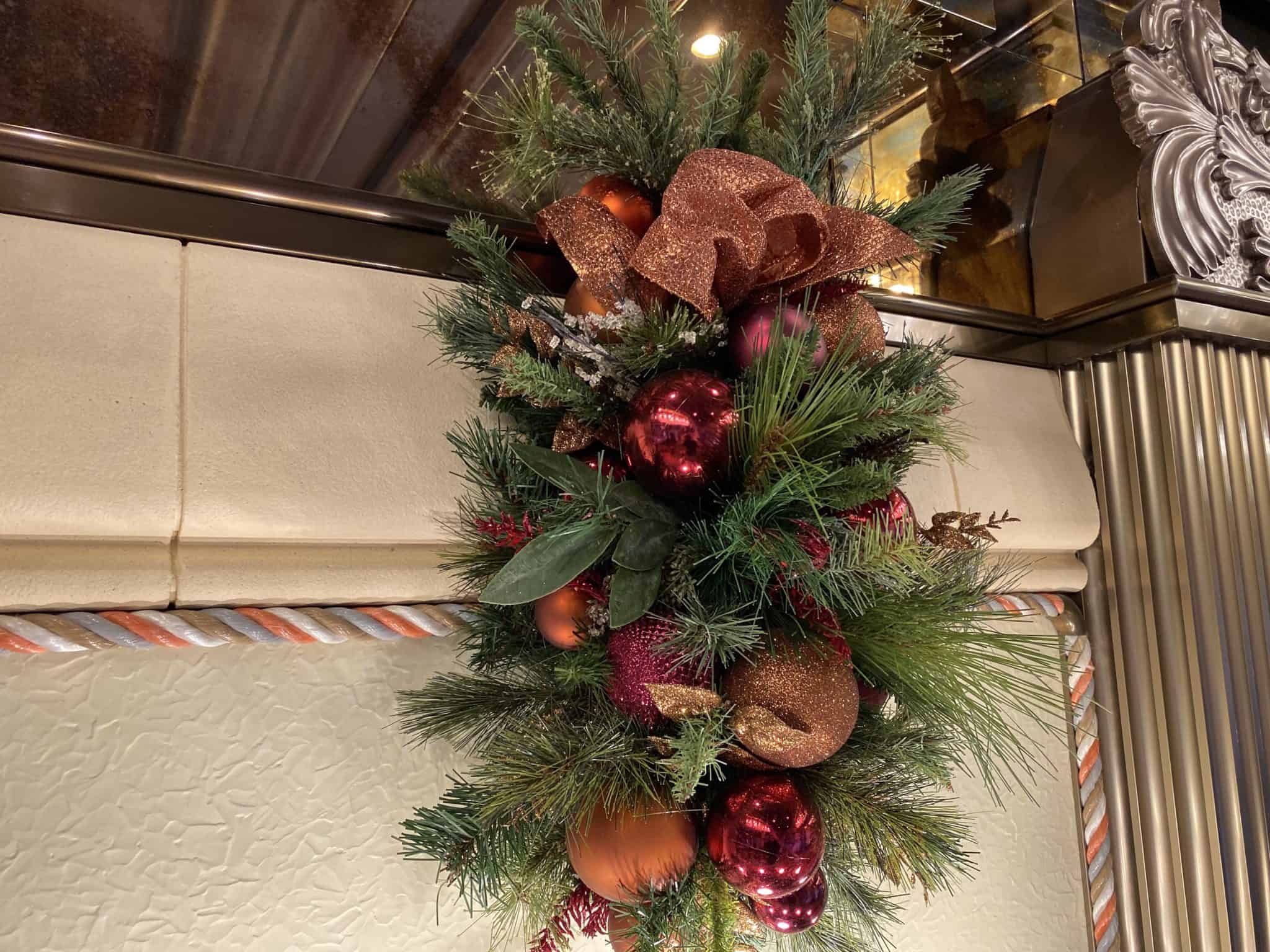 READ MORE: Gingerbread Christmas Villages on Norwegian Sky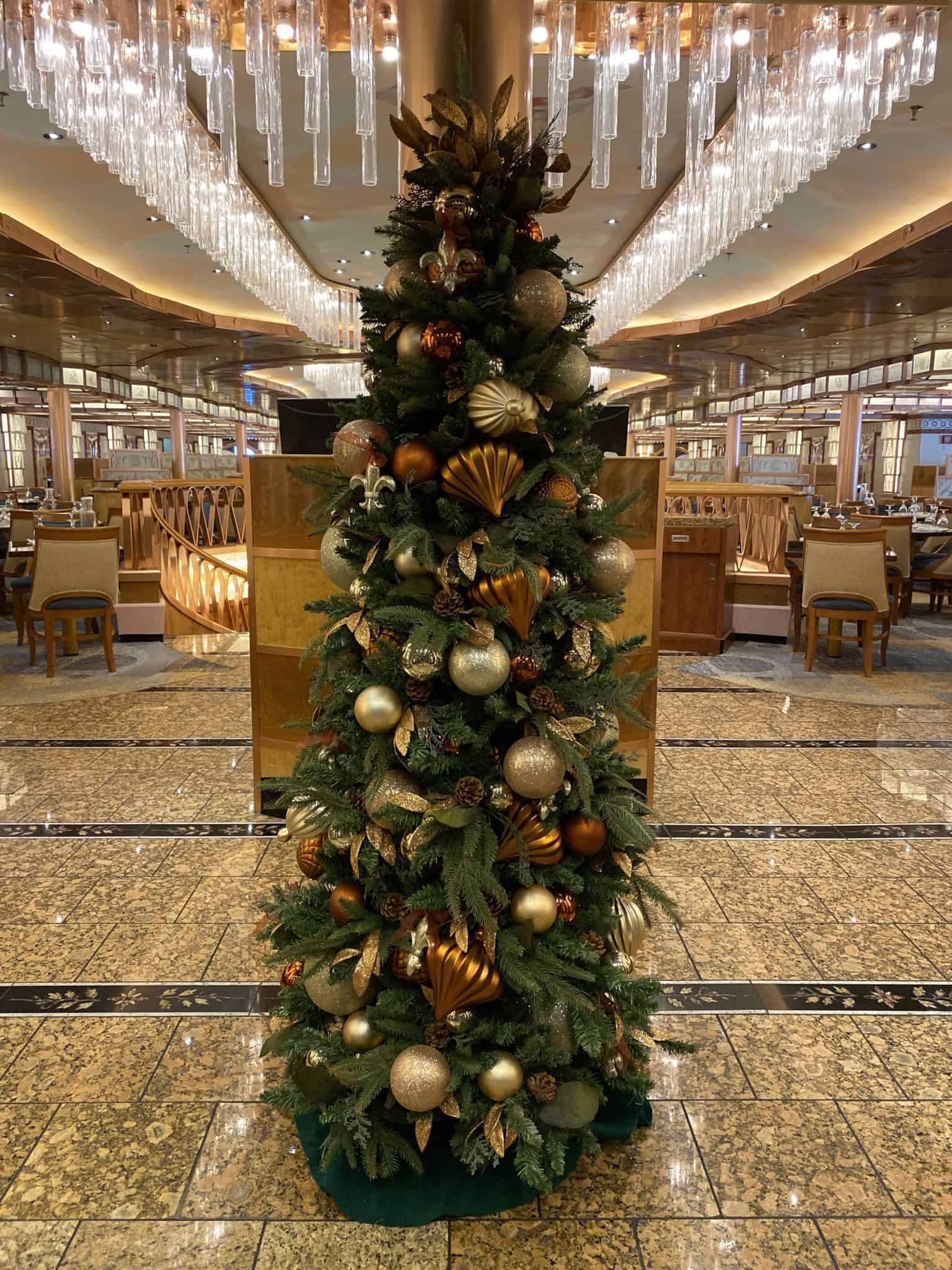 Almost every public space on the ship is touched by the Christmas spirit thanks to the hardworking crew that makes it all happen.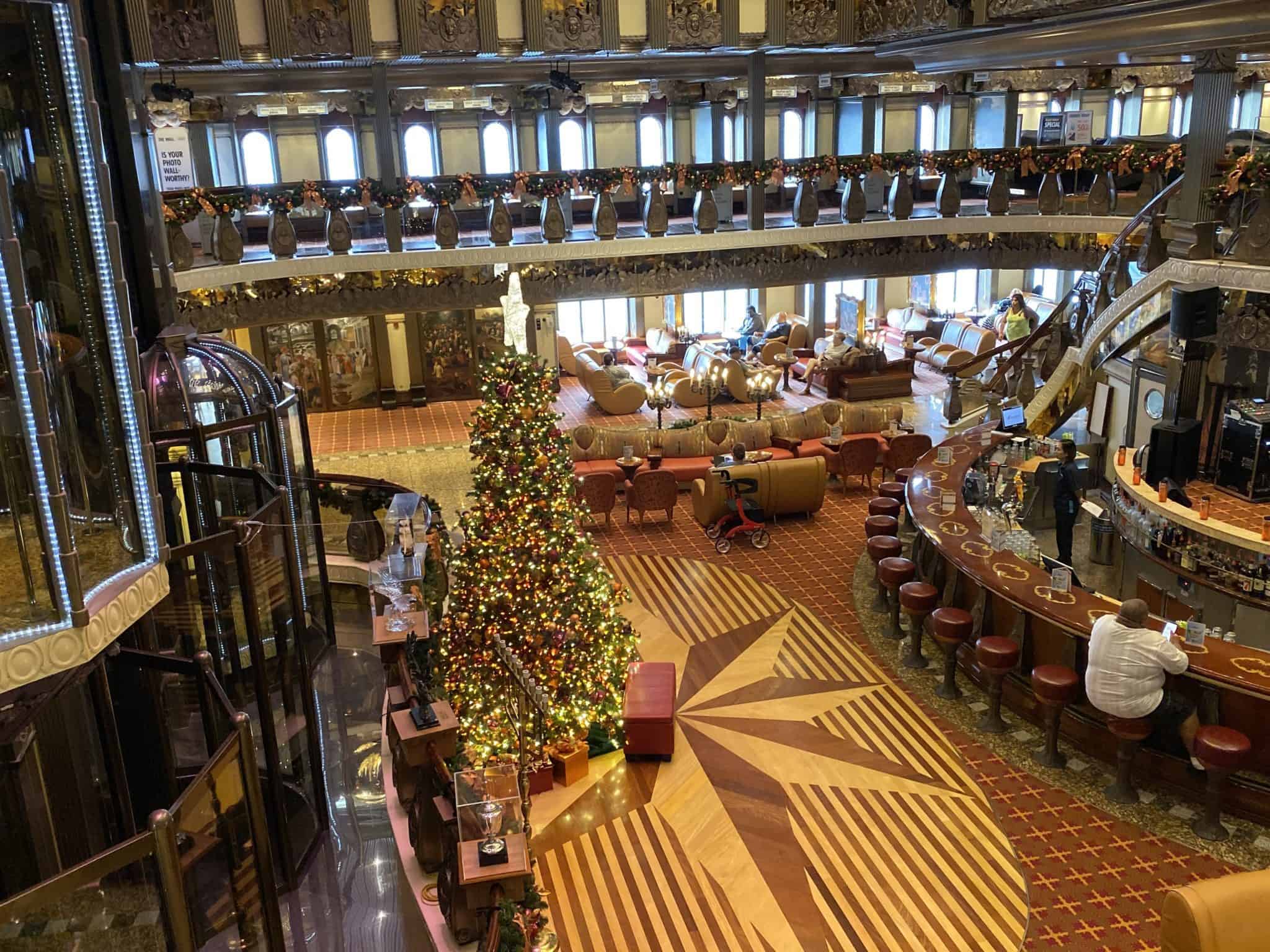 That's it for our little Christmas photo tour of Carnival Pride. Have you ever taken a cruise around Christmastime?
Pin it!