Sending gifts to someone going on a cruise is very easy, and is the perfect way to kick off a special voyage. You can order them ahead of time for a loved one you're taking a cruise with, and even for people going on a sailing without you! All you need to know is their name, sail date, ship, and either their reservation number or who their traveling companion(s) is. Keep in mind that not all gifts are available on all sailings.
So without further ado, here are 11 Royal Caribbean gifts you can order that are $50 or under.
1. Champagne & Chocolates, $50
Ah, champagne and a box of chocolates, such a classic romantic gift. This is the perfect gift for a couple you know who's setting sail, or to surprise your own romantic partner with when it's time to set sail.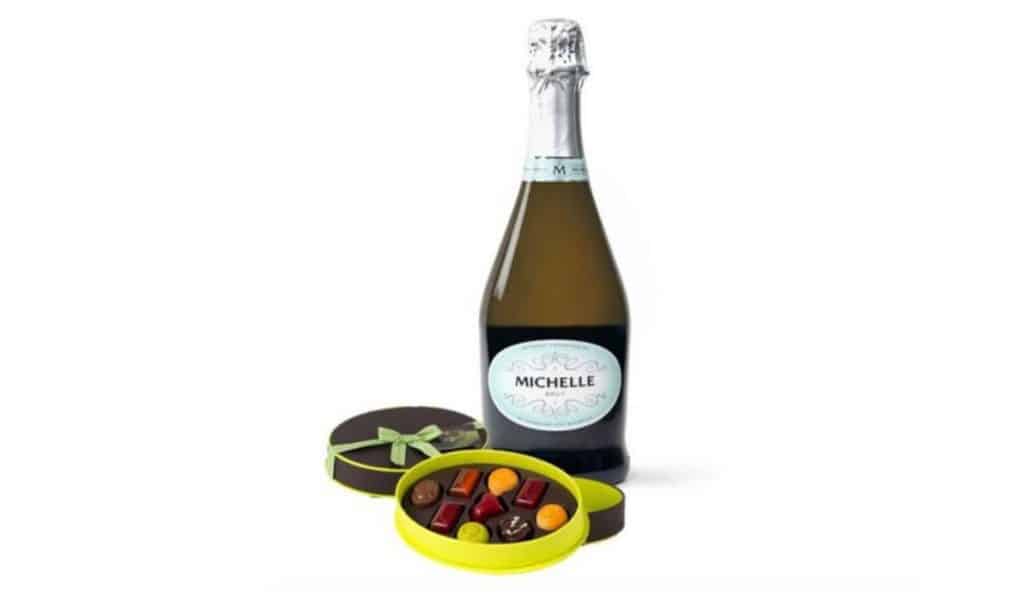 2. Birthday Cake, $26
If you've ever been on a cruise during your birthday, chances are the staff may have done a little something to celebrate — especially if you ate in a restaurant for dinner. But if you want to take it a step further for a loved one, consider ordering one of Royal Caribbean's birthday cakes. They feature decorative coating and detailed garnishes to make anyone's birthday at sea feel extra special.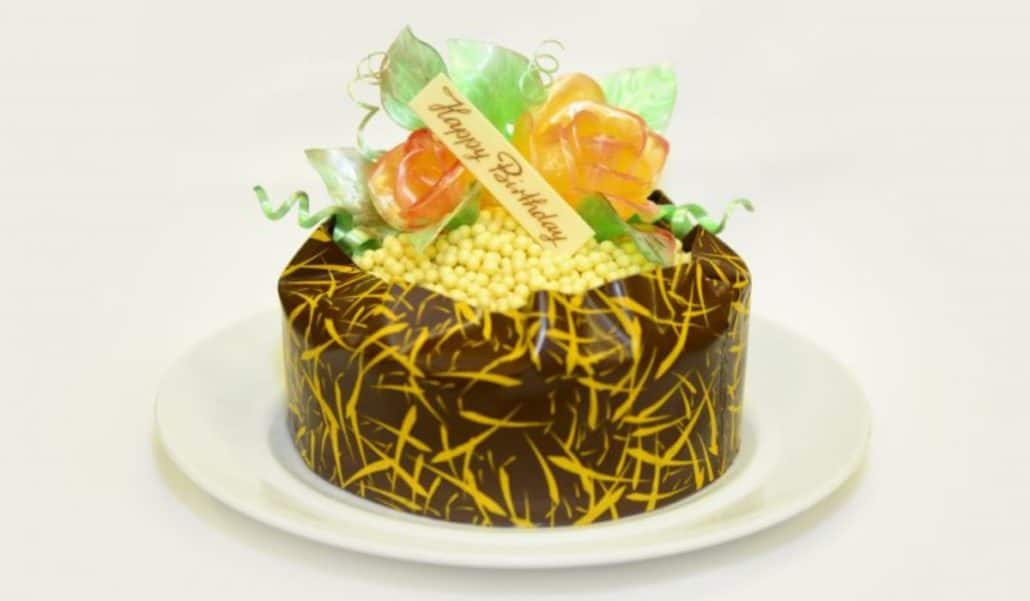 3. Canvas Beach Tote, $22
If you're going to be hitting the beach during your trip, this canvas sea turtle beach tote might be just the ticket. It even includes an inner pouch pocket for holding smaller things.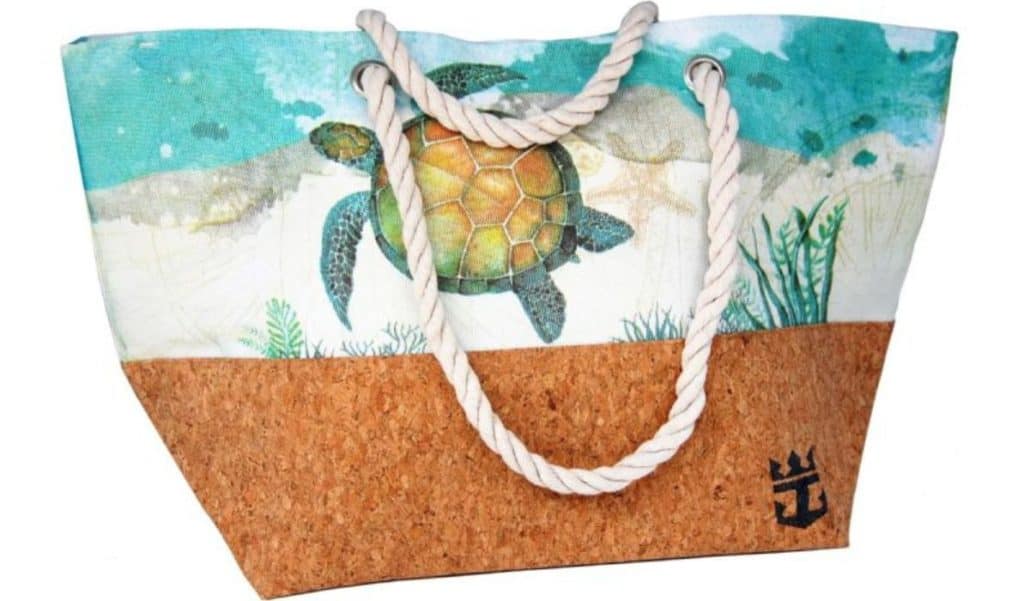 4. Stateroom Décor, $40-$50
Royal Caribbean offers a variety of cabin décor themes, which include things like door decorations, mirror clings, garlands hanging from the ceiling, and photo frames. You can choose from birthday, just married, or anniversary themes, as well as the more generic "bon voyage" package.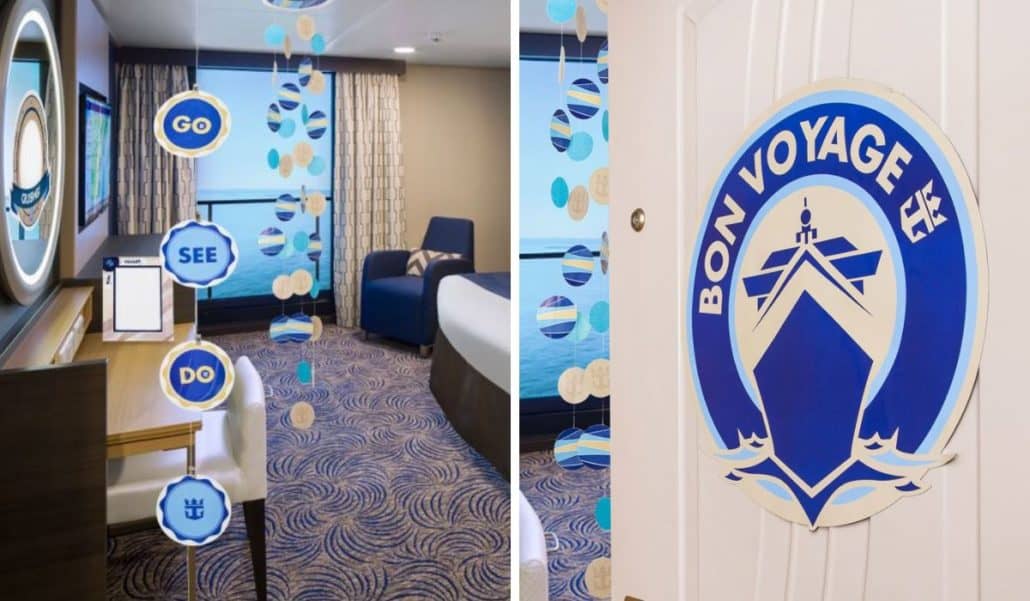 5. Champagne & Chocolate Covered Strawberries, $36
Is there a more romantic way to start off a cruise than by walking into your cabin and seeing a bottle of champagne and chocolate-covered strawberries? This is a great surprise for your significant other, or for a couple you know who's going on a cruise.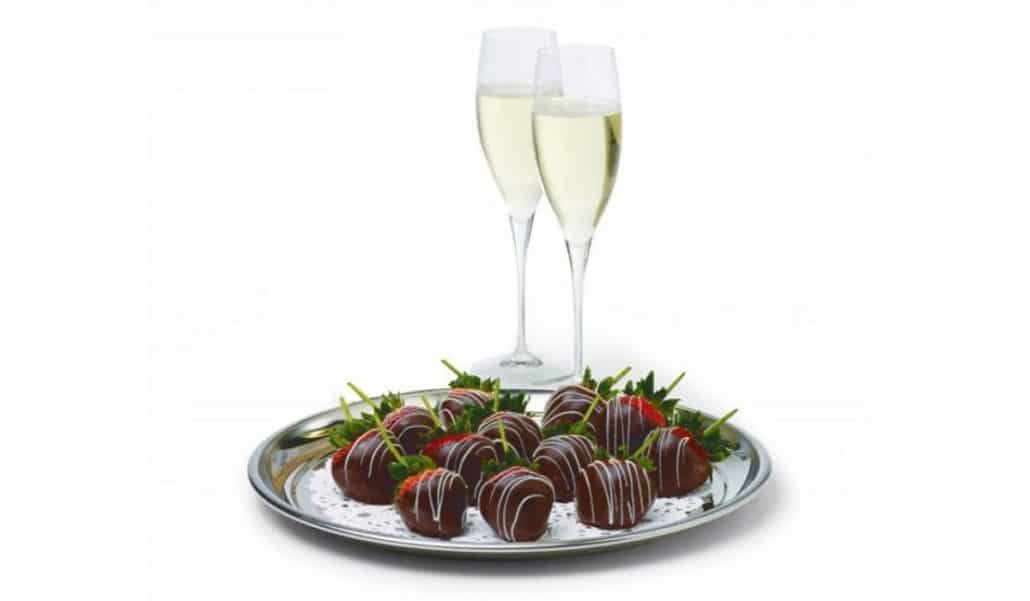 MORE: 11 Carnival Bon Voyage Gifts Under $50
6. Octopus Travel Set, $23
Have your kids start their cruise off with a cuddly ocean friend with this stuffed octopus. And if they need an extra blanket to snuggle up under, it comes with a yellow fleece blanket too.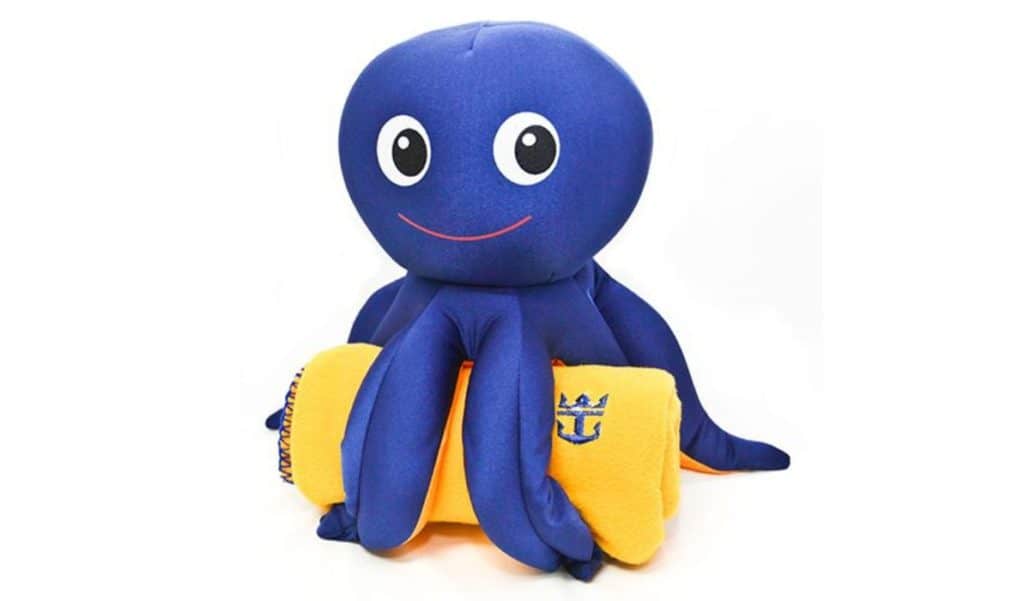 7. Six-Piece Macarons Gift Box, $16
If you've got a macaron-loving cruiser in your life, this six-piece gift box of macarons is the perfect little cabin surprise. Each box comes with a chocolate, vanilla, lemon, raspberry, salted caramel, and pistachio macaron.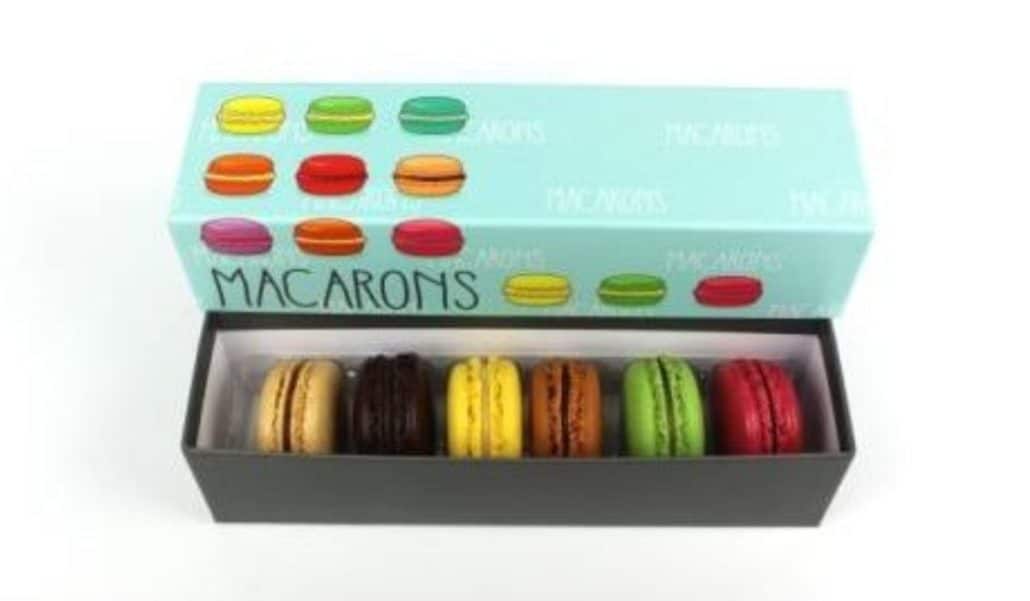 8. Alaska Double-Layer Blanket, $25
Available on cruises in Alaska, this double-layer logo blanket is the perfect present. It's great for bundling up on the balcony, or on the upper decks while watching the wildlife and beautiful Alaska scenery.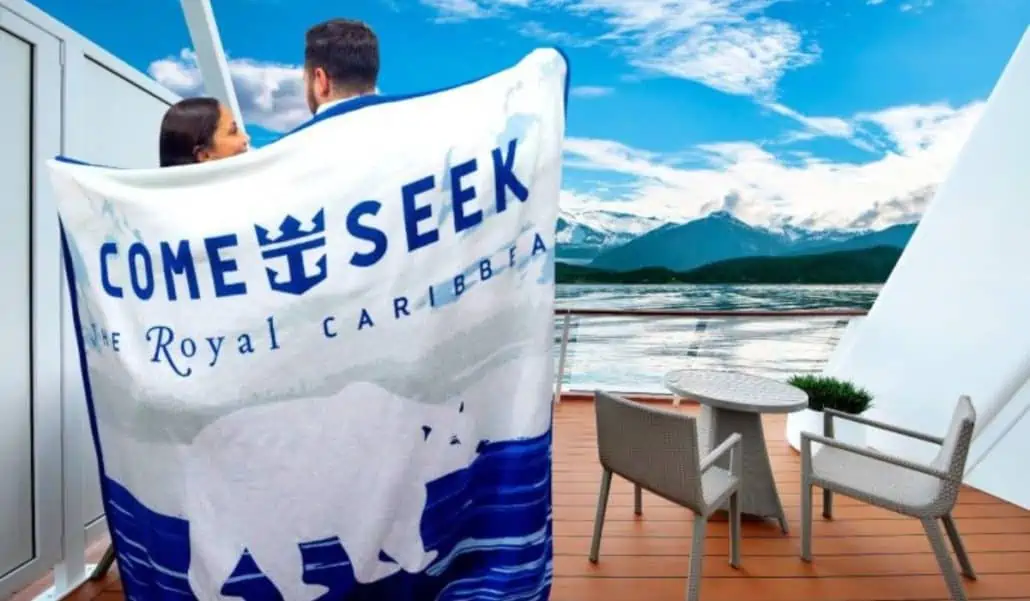 9. Bottle of Non-Alcoholic Wine, $29
There are plenty of bottles of wine to choose from as a stateroom gift, but more notably are the non-alcoholic versions for those who don't (or aren't old enough to) drink. Royal Caribbean actually offers three alcohol-free wines to choose from: a sparkling wine, a chardonnay, and a premium red wine.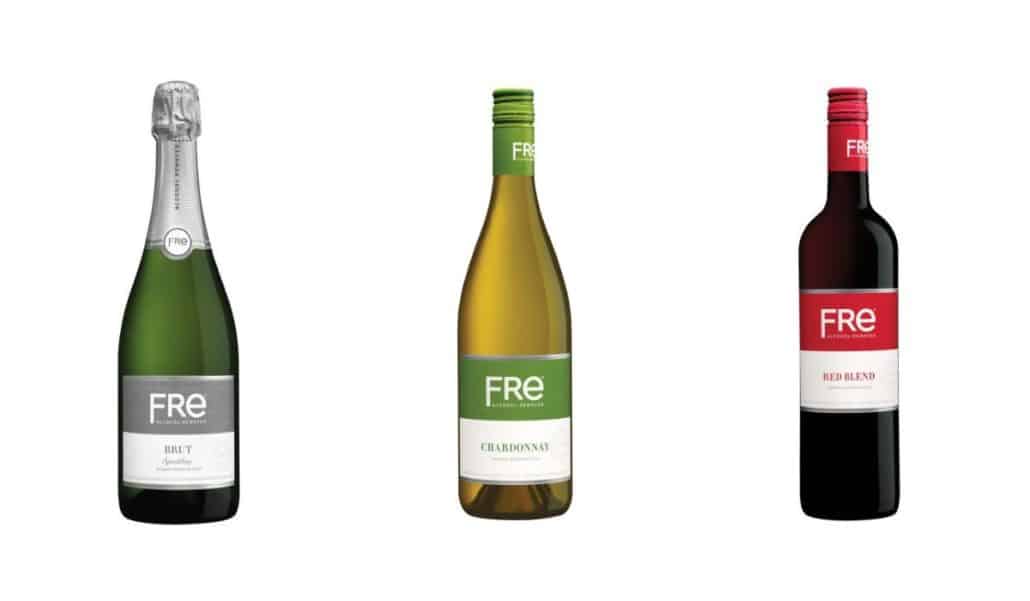 10. Toy Beach Set, $18
Another present that's perfect if you're going to be spending some time at the beach during the voyage. Kids have everything they need with this fun little set, which comes with a bucket, rake, shovel, arm floaties, and goggles.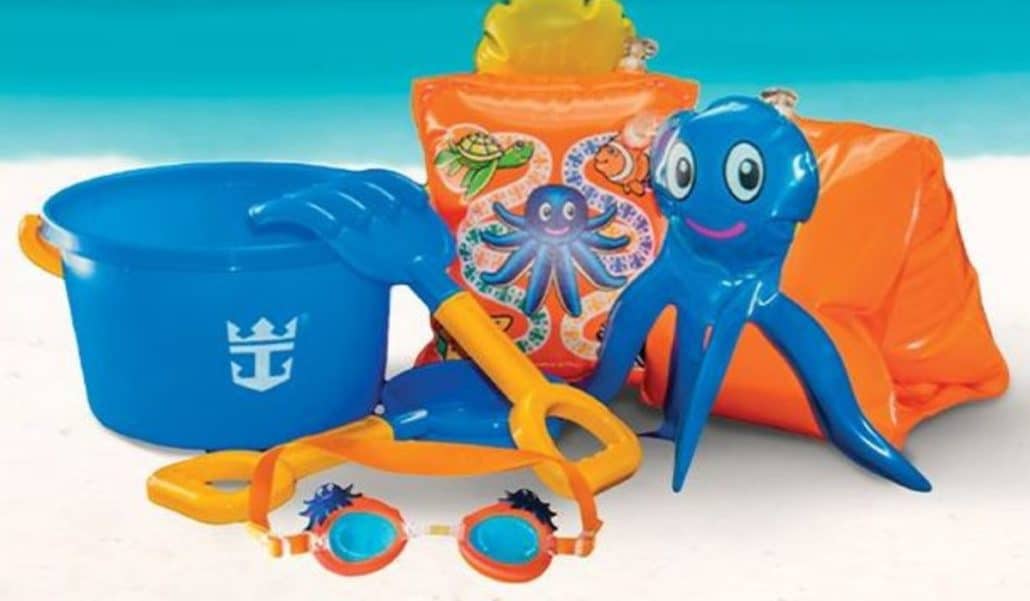 11. Polar Bear Hat, $18
Here's another Alaska cruise exclusive that we couldn't resist including because of how cute it is! This polar bear hat is more than a hat — it triples as a scarf and mittens, too — perfect for those chilly Alaska nights out on deck.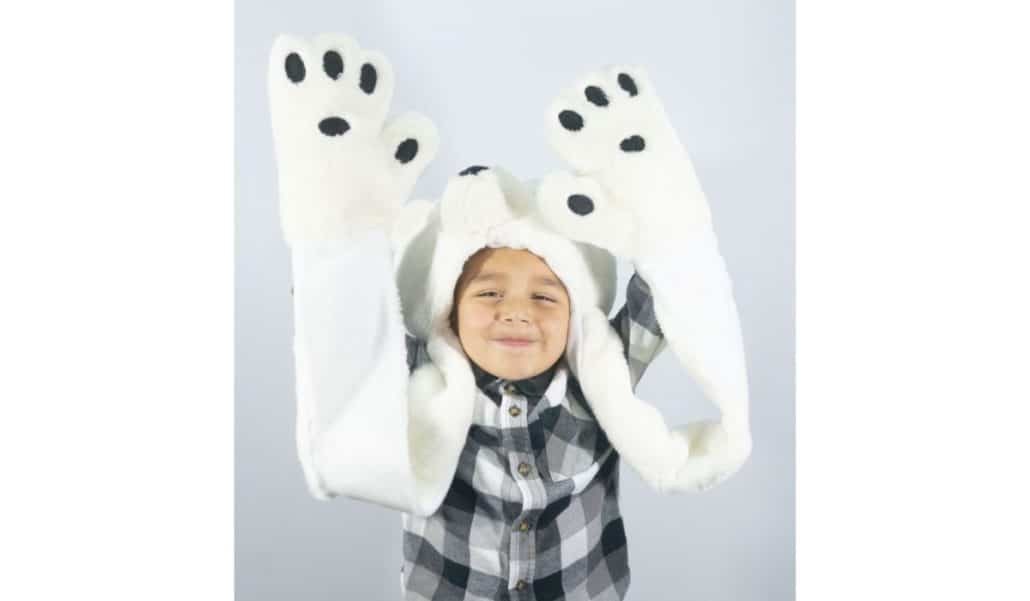 BONUS: Flower Bouquets
Even though all of the current floral arrangements available on Royal Caribbean's gift webpage are over $50, we had to mention them so you know that they're available. They've got rose bouquets, tropical and exotic flowers, as well as a colorful mixed bouquet.
To order any of these gifts, plus many more, visit royalcaribbean.com/royalgifts.
All images via the Royal Caribbean gifts webpage
READ NEXT: Overview: Royal Caribbean's Wifi Packages & Smartphone App
Pin it!