As a girl, packing for a cruise is no small feat. With sun wear, casual wear, formalwear, and all the accessories that go along with each, we have a lot to consider when planning out our outfits and getting dressed and ready each day. There are also tech accessories to consider, as well as other practical items that we'll be glad we had during the voyage.
Luckily, we've put together a list of 26 items every girl should pack to help make getting ready for your next cruise vacation as easy as possible.
1. Travel-Friendly Hairdryer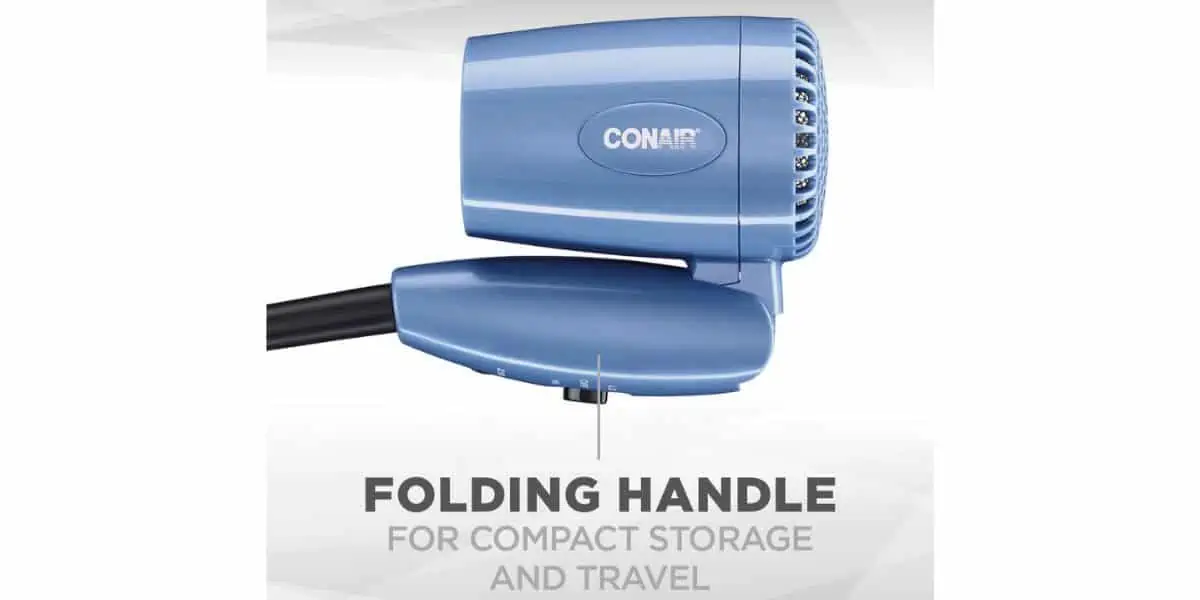 Whether you're in an interior room or a grand suite, almost any room on any cruise ship will come with a hairdryer. But these hairdryers are weak at best, usually restricted to the wall by a cord and requiring constant pressing of the "on" button to function. They can be so difficult to use that you pretty much just throw your hands in the air, give up, and submit to the mercy of the Caribbean humidity.
You don't have to accept defeat so easily, however. With a compact but powerful travel-friendly hairdyer, you are back in control of drying and styling your hair without worrying about taking up too much room in your luggage.
2. Mini Curling Iron/Straightener in One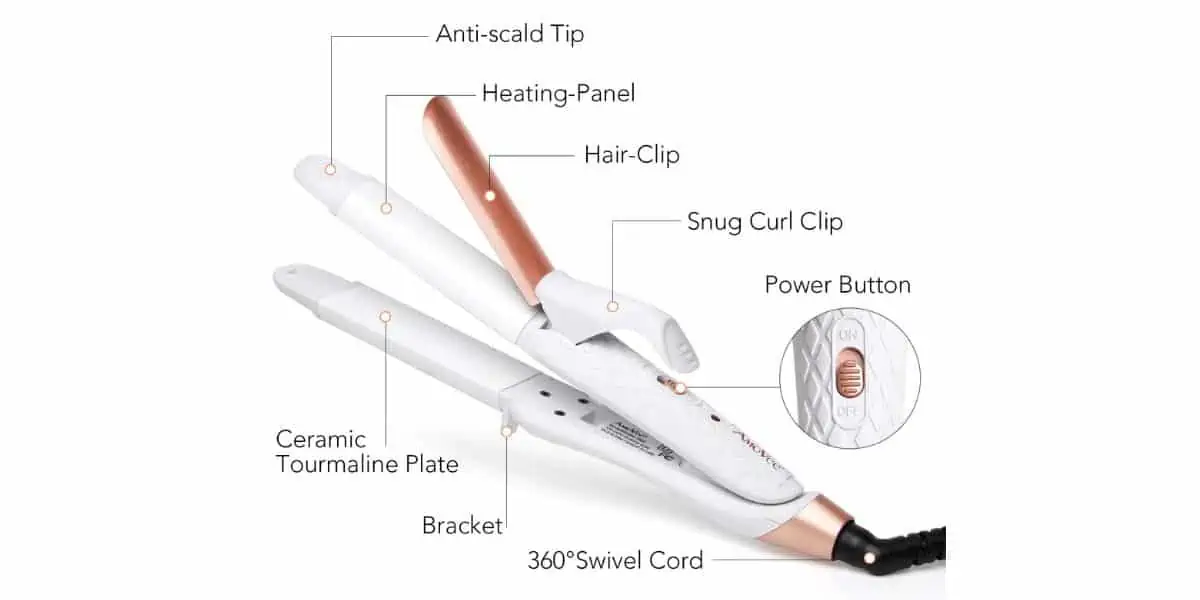 Luggage space is prime real estate, especially when you're taking a cruise and need to pack everything you need — you can't just run to the store for something you forgot and the essentials they do have in the on board shop come with a huge markup.
Instead of packing both a hair straightener and curling iron, or having to choose between them, opt for a straightener/curling iron combo. The best part is, you can buy a mini version that's perfectly sized to take up as little space in your suitcase as possible.
3. Jewelry Organizer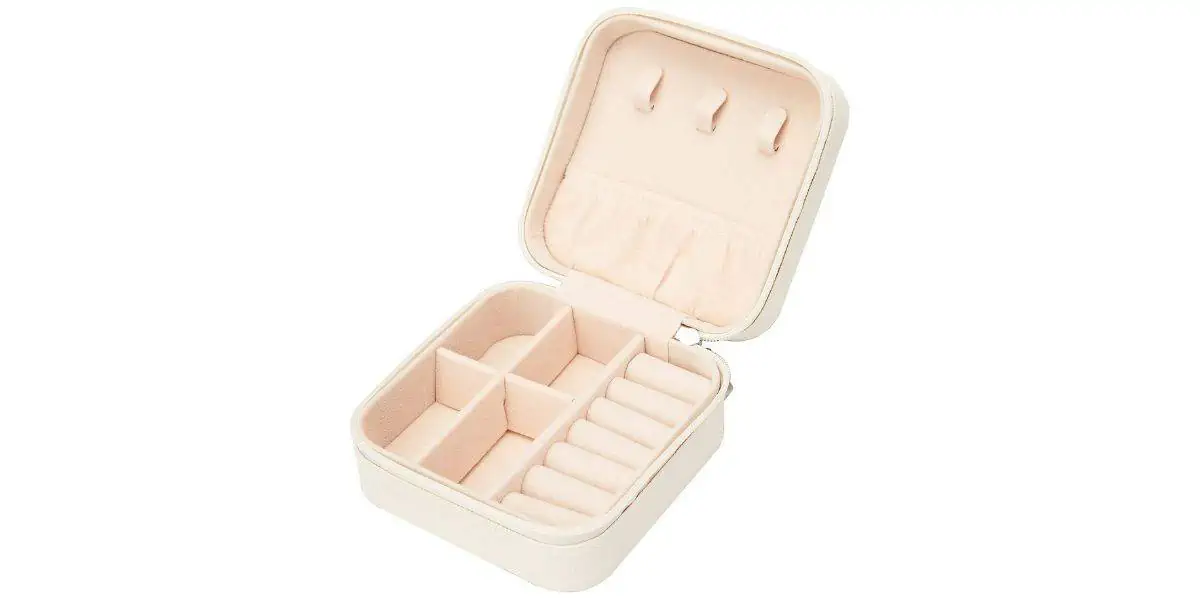 Don't just toss your jewelry into a little pouch and hope for the best! There are plenty of zip-up jewelry organizers meant for travel that will keep your earrings in their rightful pairs and your necklaces from tangling with each other. They're so inexpensive that picking one up is a no-brainer, and your necklaces will thank you.
4. Conditioner Bottles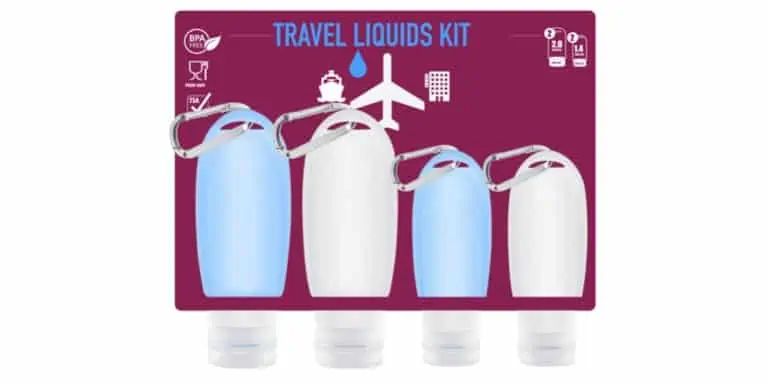 Although cruise ships generally supply shampoo and body wash in guest bathrooms, it's rare that you'll find one that also offers conditioner free of charge. If you want or need conditioner, which many women do, you'll have to pack your own.
Luckily, these travel-friendly toiletry bottles pack easily in your toiletry bag and meets carry-on requirements if you have to fly to get to your cruise ship as well.
5. Waterproof Phone Pouch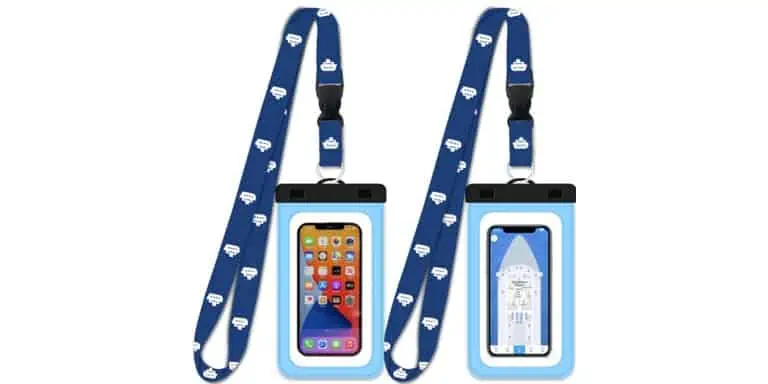 If you're like most women, you'll probably want your phone with you during much of your vacation, especially when you're enjoying a day in port. For activities that run the risk of your phone getting wet, bring along a waterproof pouch you can slip it into. This way you can have the peace of mind (and ability to take photos without needing your camera) that having your phone provides, while also having peace of mind that it won't get any water damage during the adventure.
6. High Ponytail Ball Cap
Traditionally, you either have to wear your hair down or in a low hairstyle (French braid, low ponytail, etc.) to wear a baseball cap. But that problem has been solved with ball caps like these, which have a lot more open space in the back to allow for high ponytails and buns. Plus, there's lots of colors to choose from so you can match any outfit for a day of fun in the sun.
7. Poo-Pourri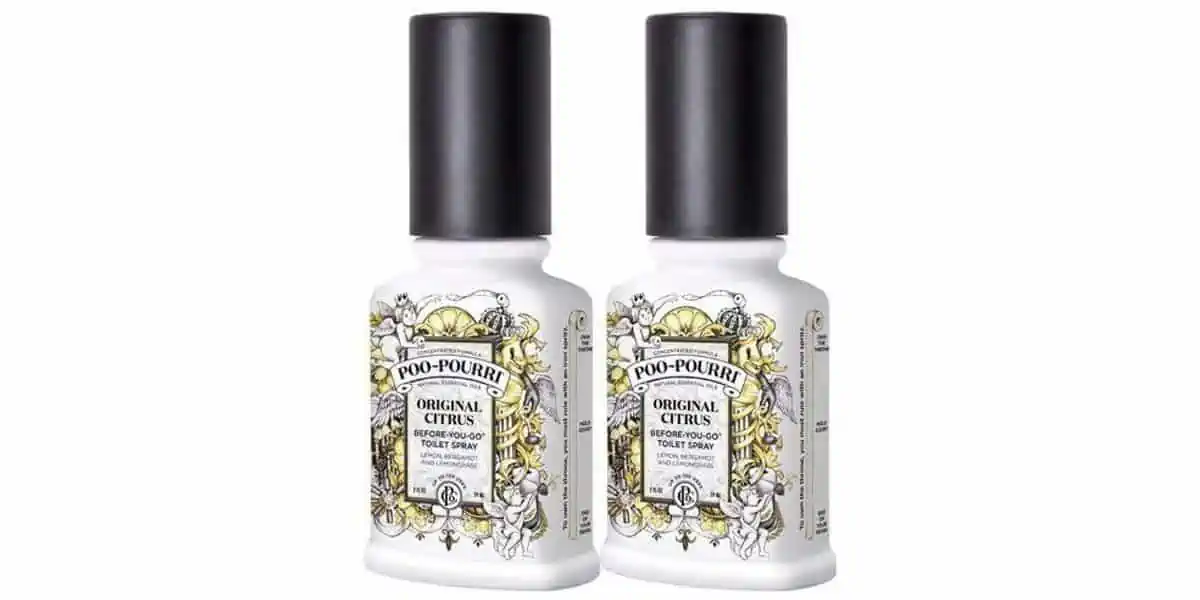 Laugh all you want, but we're all humans with bodily functions. Thankfully, Poo-Pourri toilet spray helps mask that, if you catch my drift. Any and every traveler sharing a bathroom should order this, if anything as a courtesy to their roommate, to keep things smelling fresh.
We recommend the "Ship Happens" scent, of course.
8. Steel Water Bottle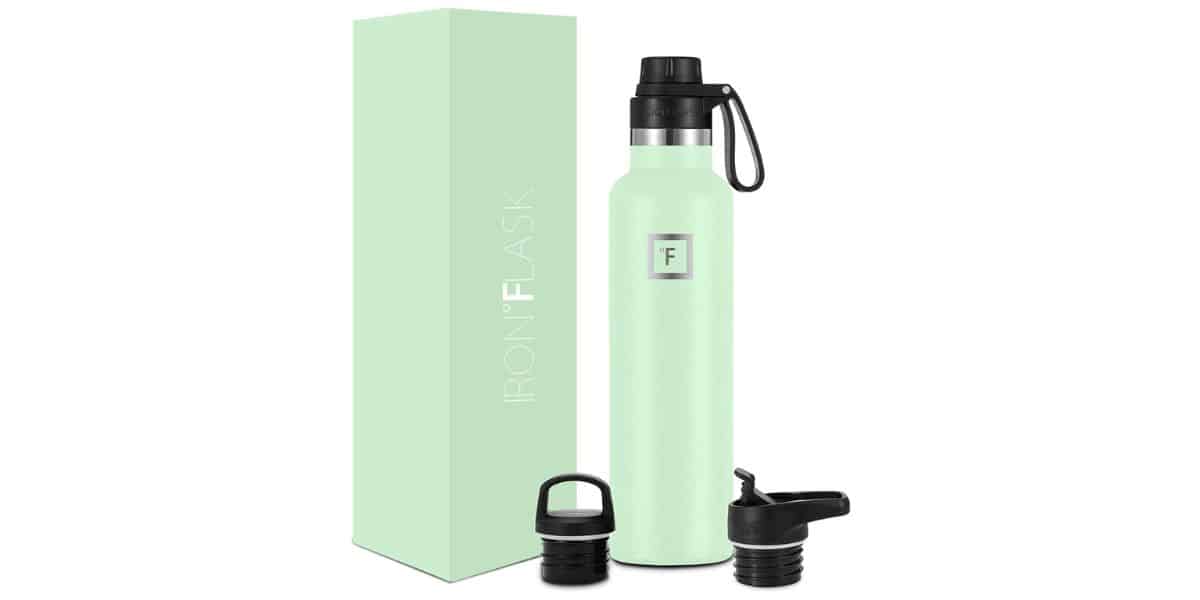 In my opinion, bringing your own reusable water bottle is absolutely essential on any trip, including a cruise. Contrary to what some people believe, the water in your cabin is perfectly suitable for drinking; I've done it on every cruise I've taken and never had an issue. Some ships even have water bottle filling stations in public areas now.
Bringing your own bottle means you can fill it up repeatedly without having to bring or buy single-use water bottles. Even if you're on a cruise that includes bottled water in the fare, using your own as much as possible is the eco-conscious choice.
For health reasons, I don't like to use plastic bottles. For durability reasons, I don't like to use glass ones on major trips. That leaves metal, and my top choice is stainless steel. For easy cleaning, I'd suggest a bottle without a built-in straw, but there are certainly plenty of steel options that have straws as well. This straw-less, BPA-free steel bottle is a great option for a cruise because it's leak-proof, vacuum-insulated to keep your water cold, and comes with three different lids.
Reminder: If you're flying to get to your cruise port and plan to keep your water bottle in your carry-on luggage, make sure it's empty when you get in line for security. I like to find a refill station in the airport and fill my bottle as soon as I get past security.
9. Extra Hangers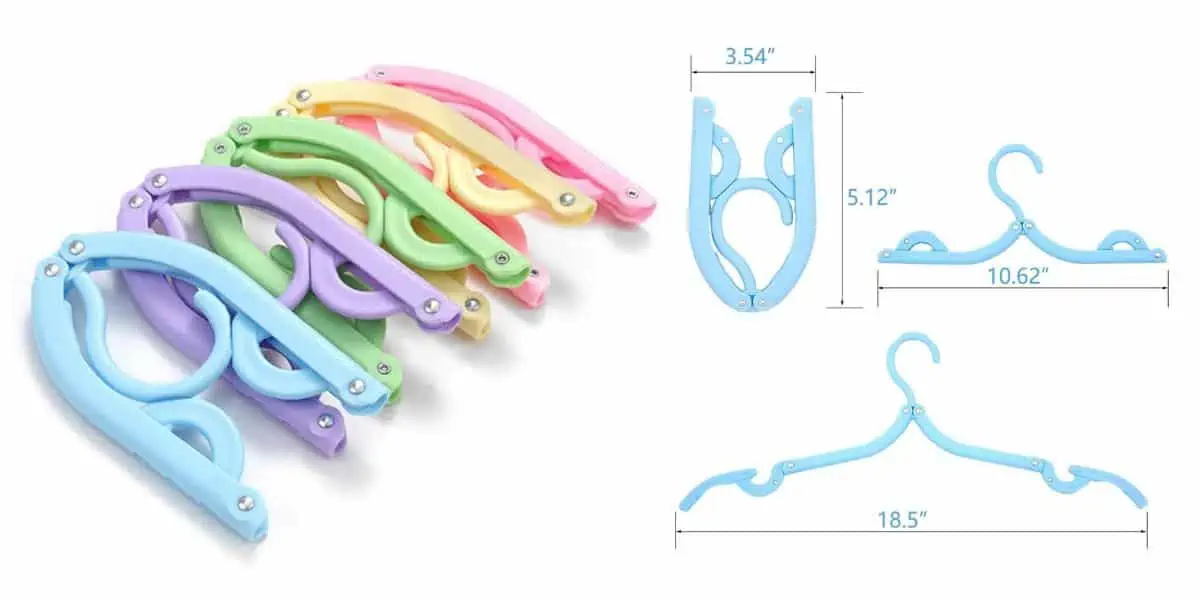 It's true, the cruise ship provides closet hangers, and you can usually request more from your stateroom steward if there aren't enough in your room. But if you're like me and hang up practically every item in your suitcase (accounting for the over-packing, too), then you don't want to have to continue asking your steward for extra hangers when he or she doesn't bring enough extras the first time.
Instead, these compact, foldable travel hangers make it easy to pack as many hangers as you need to hang all your shirts, cover-ups, sundresses, formal dresses, and more. You can almost bring your entire closet from home, if you want! (Definitely not recommended, but to each their own…)
10. Cruise Power Strip
Depending on the cruise ship you're sailing on, you might only have one American outlet in your stateroom. Between charging your mobile devices and plugging in tools like that curling iron or traveling hairdryer you've packed, one outlet is hardly enough, especially for multiple people in a room to share.
This small power strip turns one American outlet into three, plus two USB charging outlets. Many aren't compliant with cruise line policies and will be confiscated, but this one was made specifically for cruising and is allowed by all major lines.
11. Sunhat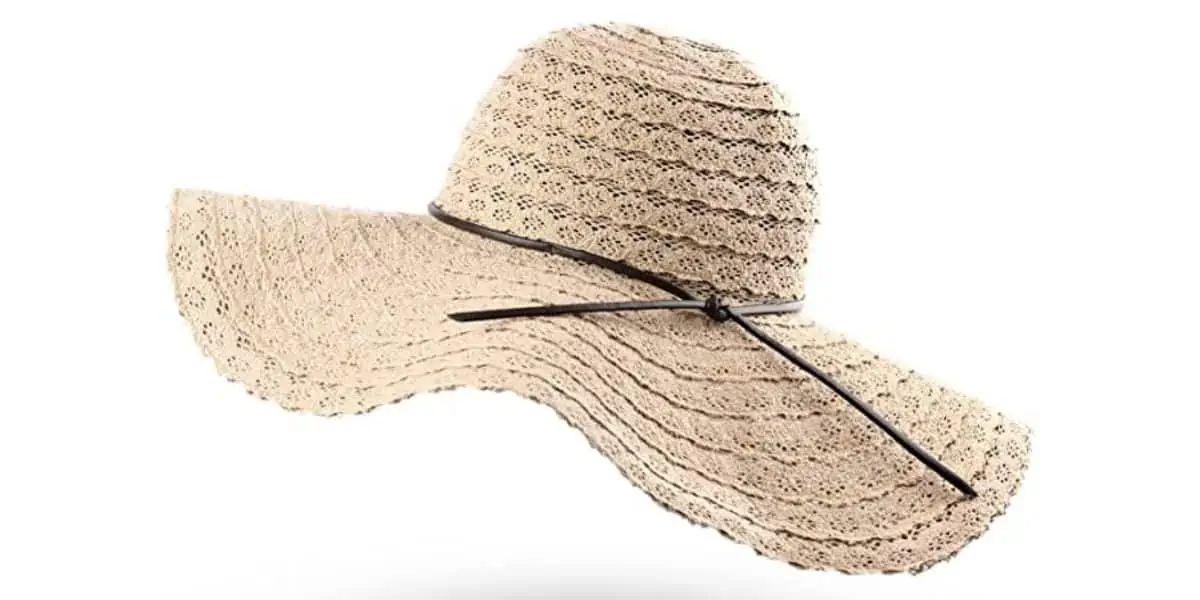 On a cruise, you want to enjoy some lobster at dinner — not end up looking like one after a bad sunburn. If you've ever burned your scalp, you probably know that once the skin begins to peel, it can look like you've got dandruff when it starts falling into your hair. It's not a good look, but it's got a simple solution: wear a sunhat!
A sunhat folds up neatly in your suitcase without creasing, bending, or sustaining damage, making it a win-win for both travel and protection from the sun.
12. Packing Cubes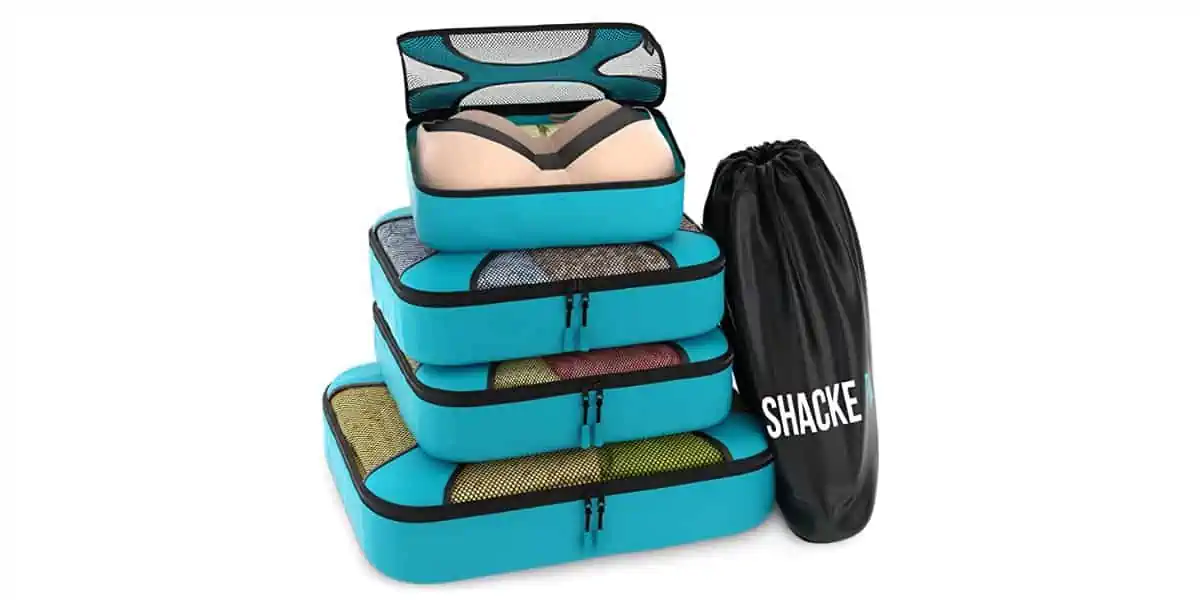 As a chronic over-packer myself, packing cubes are basically essential to any trip now. Packing cubes allow you to stuff more clothes into your suitcase because they seal in and compact your clothes down to take up the least amount of space possible, giving you more room for other items (like your hairdryer and sunhat).
Saving space helps me keep my overall bag size down, allowing me to always debark using the self-assist option, which is quicker and less painful.
13. Inexpensive Sunglasses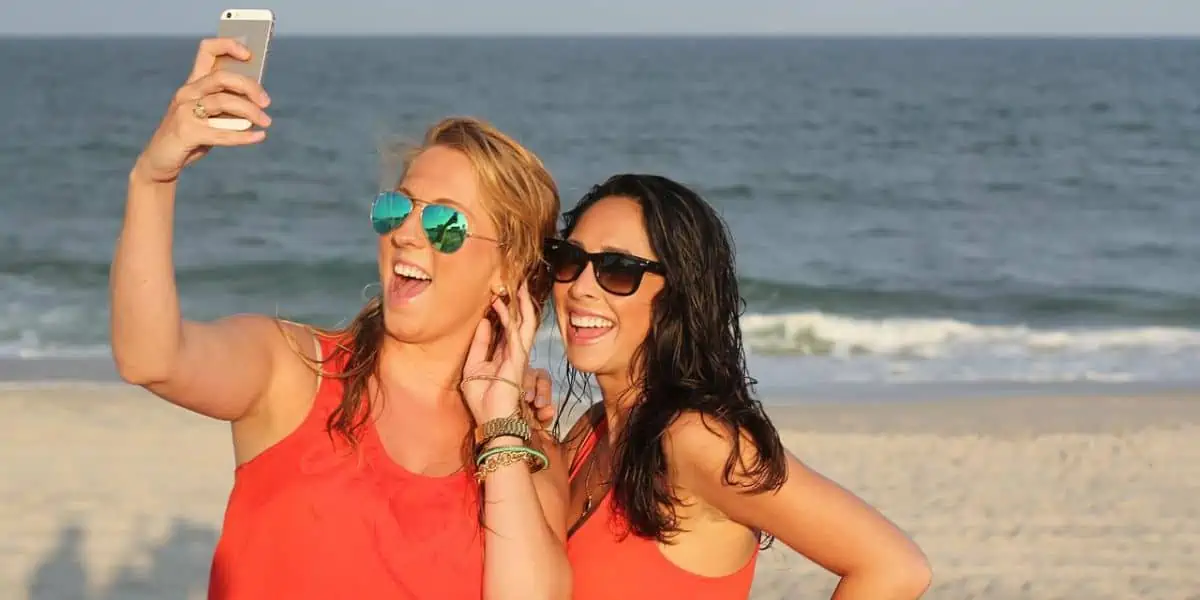 Our advice to you about sunglasses is this: don't bring your expensive ones on a cruise. A cruise is probably not the place for your Ray-Bans and Bentleys because they could easily get lost or broken on the ship, during especially active excursions, or during transit to and from the cruise port.
If you do feel the need to bring them, be sure to pack them in a hard-sided glasses case and don't wear them into port unless your excursion is a laid-back bus or walking tour. For those other activities, pack a second, inexpensive pair that you can use instead.
14. Travel Makeup Mirror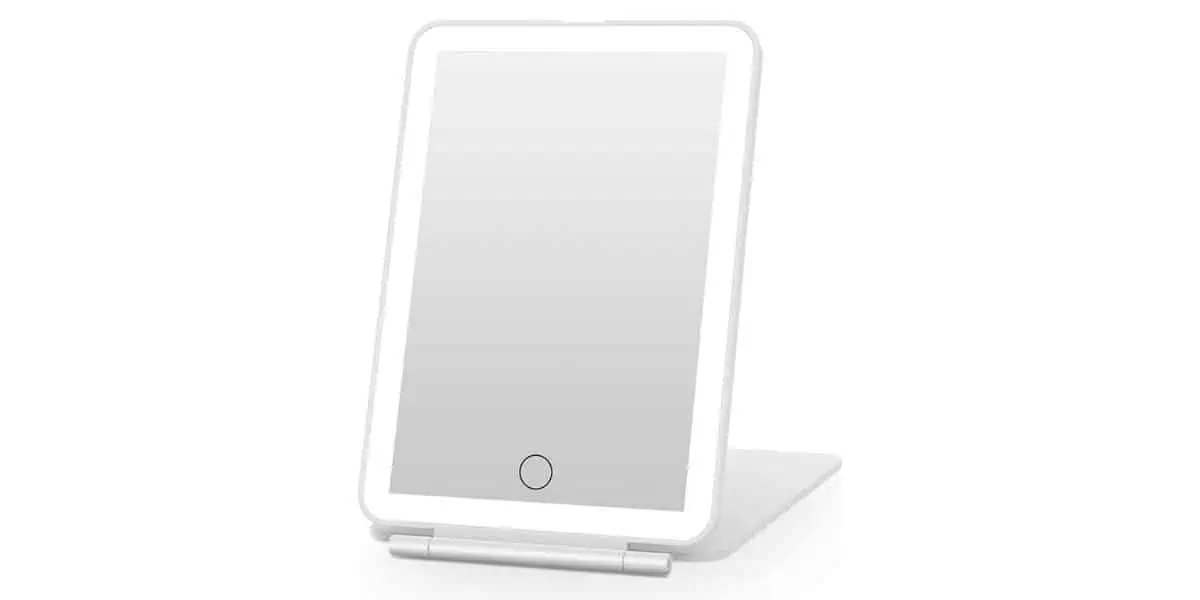 Cruise ship cabins are not without their mirrors, there's always the bathroom mirror and usually another at the desk area. But if you want to easily get really close up, or are jostling for mirror space with other family members, packing an extra mirror isn't a bad idea. These days, you can find all shapes and sizes, including ones that come with their own lighting built in.
15. Dress Weights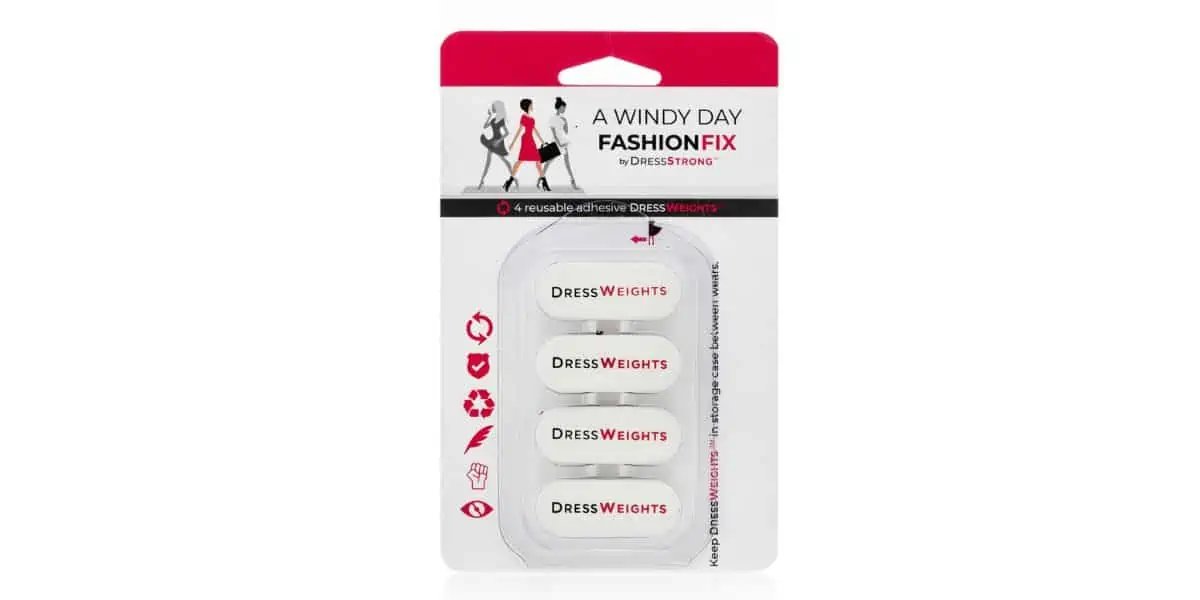 We've all seen Marilyn Monroe's iconic white dress faux-pas above a subway vent enough times to know that we don't want to be the one to have a wardrobe malfunction. You pack a sundress or two, maybe a skirt, but hesitate on actually wearing it once onboard. DressWeights, a windy day fashion fix will help to avoid unwanted "exposure."
A small weight attached with an adhesive pad to the inside hem or seam of your outfit will keep your dress down(without damaging the fabric) and your assurance level up, no matter the wind speeds.
16. Flip Flops or Sandals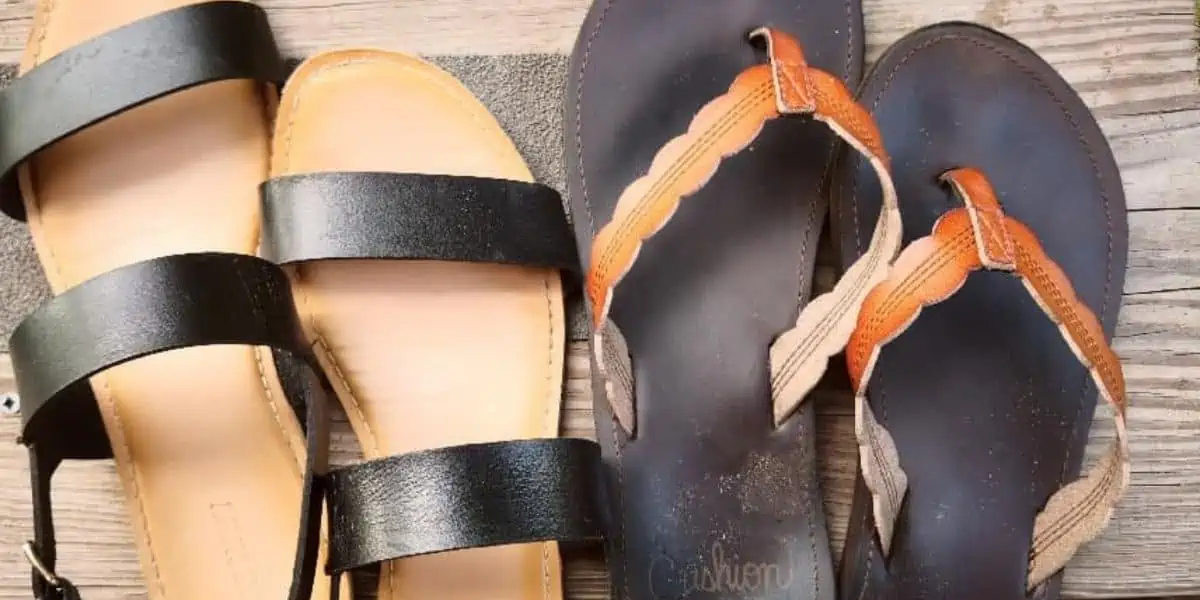 The pool deck gets really hot and you want to make sure you don't burn your feet. This is even more important if you get a pedicure. Walking around barefoot after getting the dead skin on your feet scraped off feels like you're walking on coals.
17. Sneakers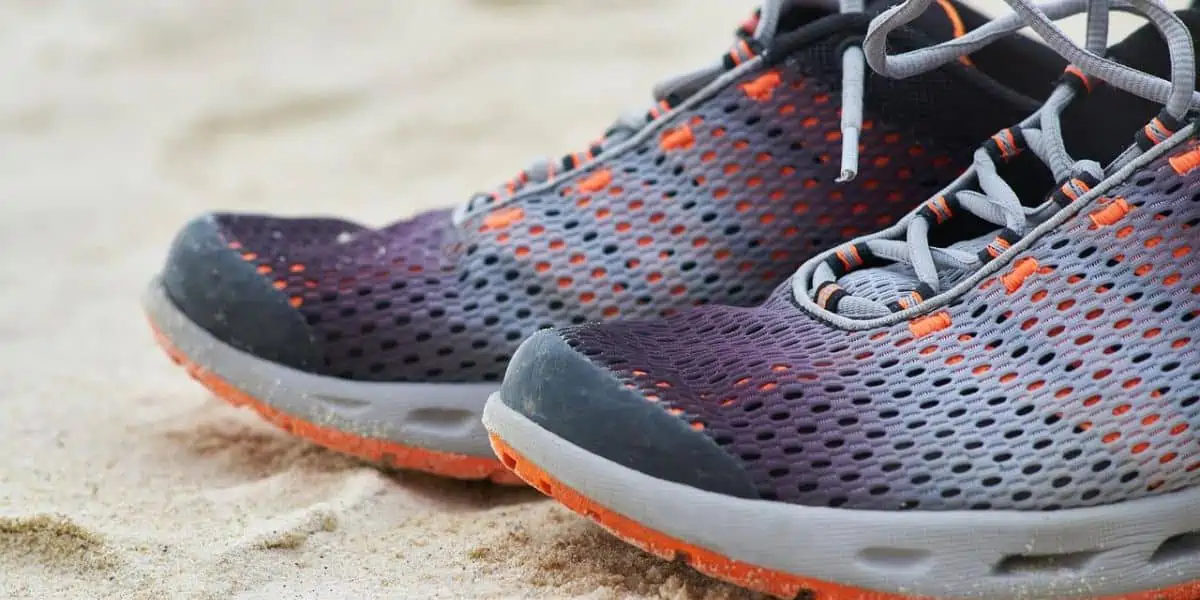 In addition to packing sandals, bring a pair of sneakers with good treads. When I'm taking a trip that involves flying, I almost always wear my sneakers on the plane because it's just nice to have your feet fully covered during a flight, and it saves space putting shoes that take up less room in my suitcase.
During a cruise, you might want sneakers for the jogging track, the fitness center, certain shore activities, or long walking tours in port. Some cruise ship activities also require closed-toed shoes like sneakers, such as the ropes course or zip line. Whether you anticipate needing them or not, it's good to always bring a pair of sneakers on a cruise in case anything comes up.
18. Extra-Strong Magnet Hooks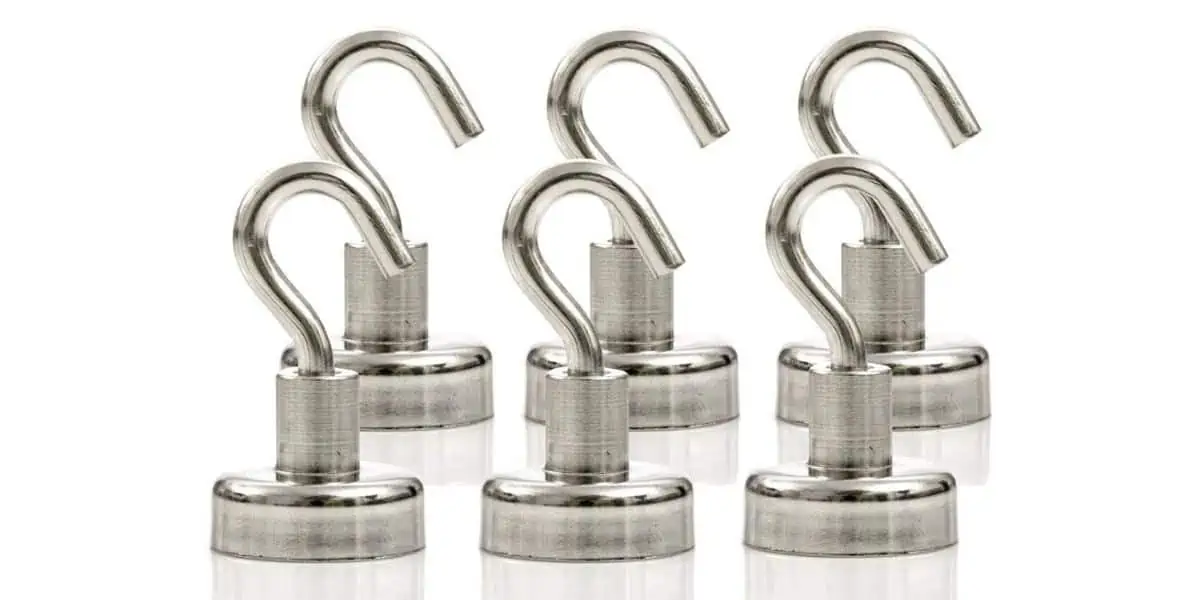 This is another one for the over-packers like me or for anyone who likes to utilize the space of their stateroom. Sometimes, you get on a ship and your stateroom has fewer drawers and less closet space than you anticipated. Or maybe you just have a few hats that you don't want taking up space on the vanity.
The walls and doors of cruise ships are mostly made of steel, meaning they're magnetic and that extra-strong magnetic hooks easily connect to the wall. That makes them perfect for hanging things up, whether that be hats, jewelry, clothes – you can hang almost anything with extra-strength hooks. They're a great way to make the best of your smaller space, especially with multiple people sharing a room together.
19. Towel Bands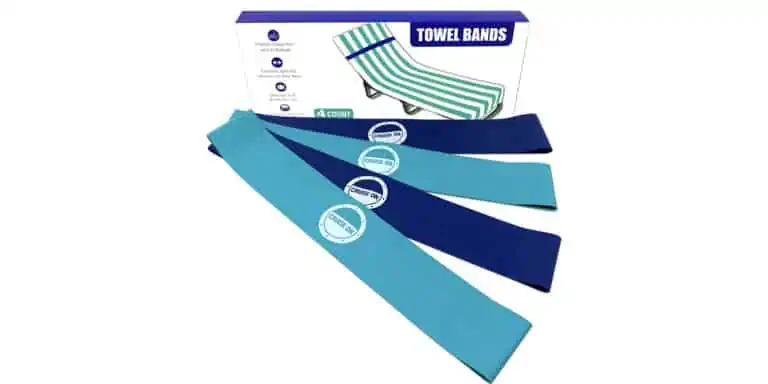 The struggle to keep a towel from sagging down on a chair is constant and never-ending… unless you have towel clips or bands. In our opinion, towel bands are better than clips because they're much smaller, therefore taking up less valuable luggage space.
Simply put the band over the back of your deck lounger and over your towel, and it will keep the towel from slipping down behind your back, flapping into your face, or scooching off the chair altogether, which is especially annoying when you're working on your tan.
But with great power comes great responsibility; don't abuse the towel bands by using them to claim a lounge chair and then disappearing. That is to say, don't be a chair hog. No one likes chair hogs.
20. Travel-Size Perfumes/Perfume Atomizer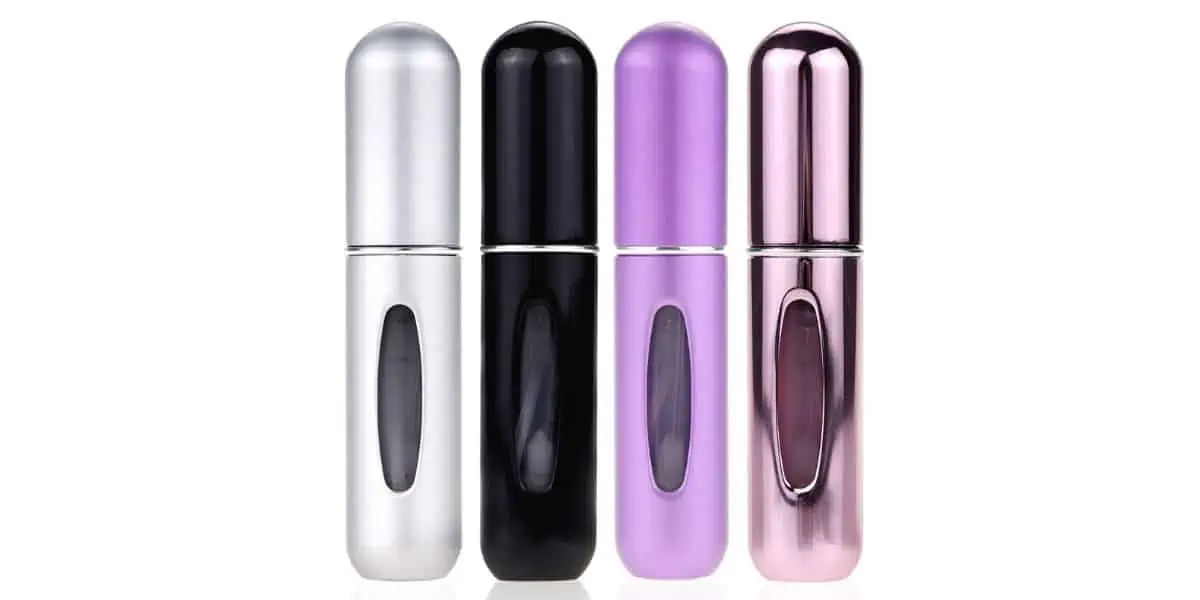 No one wants to haul full bottles of perfume around in their luggage if they've got other options, and we do! For a cruise, we suggest buying a mini travel spray version of your favorite perfume so you can save space and not worry about your full bottle leaking or breaking in transit.
If you want to decant a fragrance out of a bottle you already have, try an atomizer like these ones — it's easy to do and you won't have to go purchase another (mini) bottle to take with you. Plus, these are aluminum which is obviously more durable than glass, and is always a good thing when it comes to any sort of traveling.
21. Portable Charger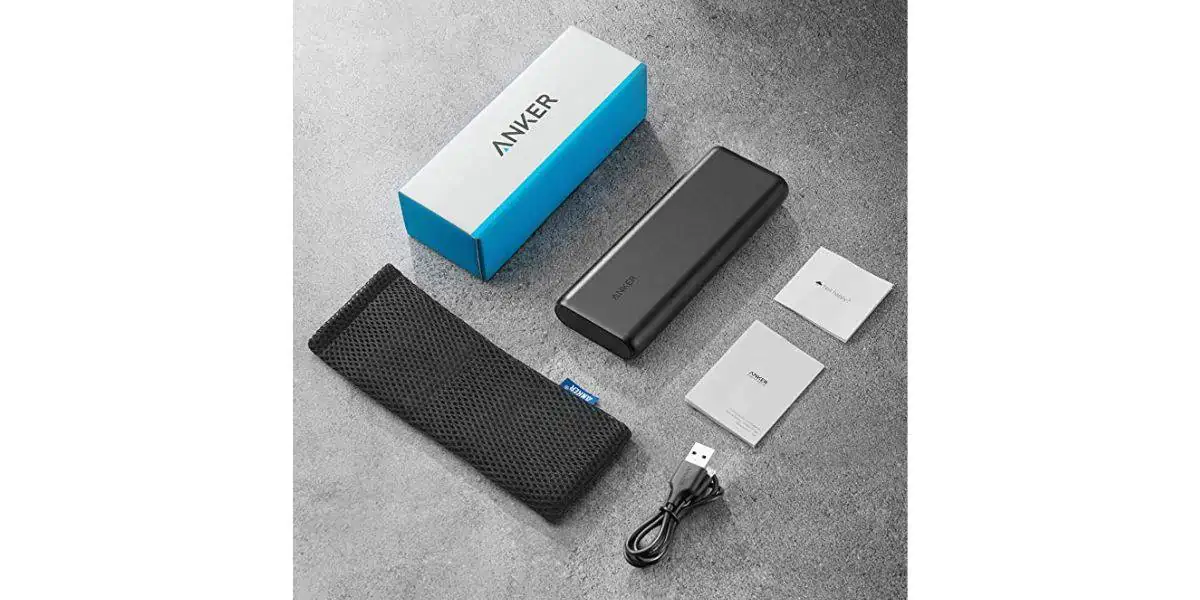 If you're going to be out and about on a long port day that will include lots of phone usage (taking photos and videos, using the GPS, etc.), we highly recommend that you pack a portable charger to ensure you never run out of battery. Here at Cruise Radio, our go-to portable charger is this Anker PowerCore one. It weighs less than a pound, is highly durable, and can charge multiple phones all the way to 100% on one charge.
22. Travel First-Aid Kit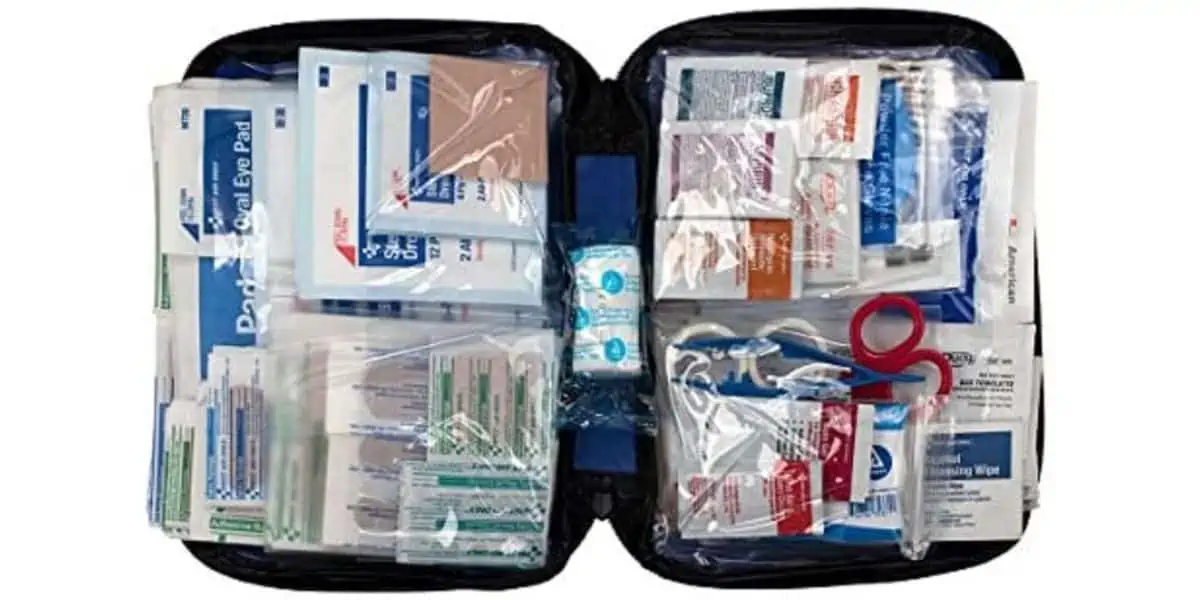 First thing's first, you should never travel without trip insurance. Trips to the medical center on a cruise ship, even for the simplest of concerns, can end up costing you a lot of money out of pocket. That being said, it's a good idea to pack a small first aid kit, especially if you're cruising with kids or family.
Even with trip insurance, it's just easier to avoid the hassle of visiting the medical center and then filing an insurance claim if it's something minor that such a compact and affordable kit could treat.
23. Light Sweater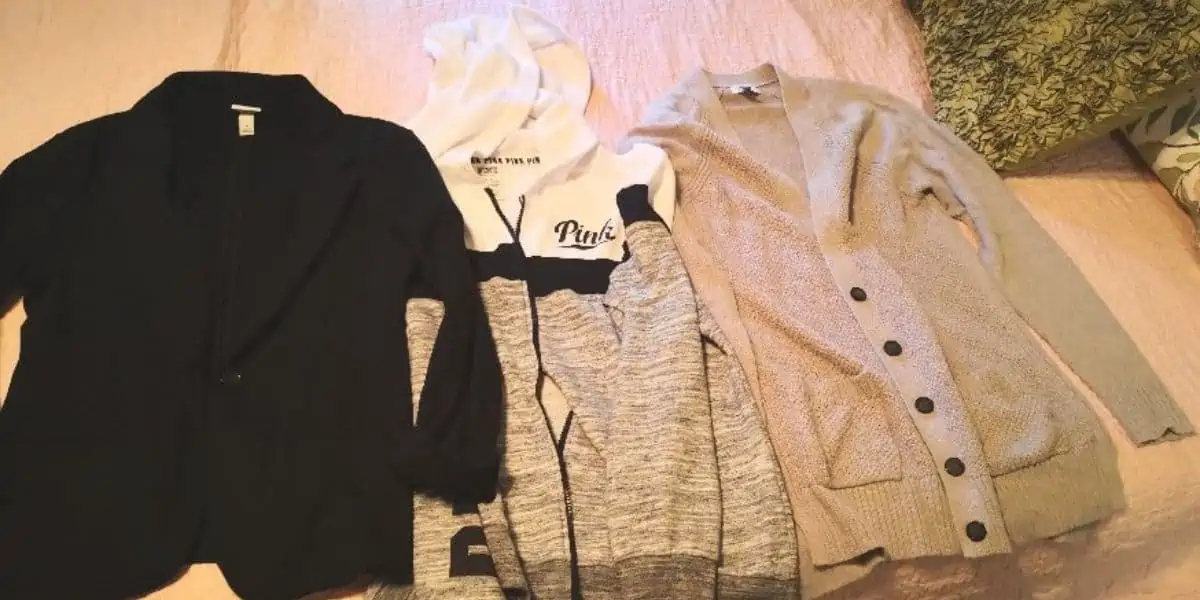 It's easy to overlook packing warm clothes when all you're thinking about is spending time under the sun. Swimsuits, cover-ups, and comfy footwear are usually the first to get thrown in the suitcase.
But cruise ships tend to keep public spaces like dining rooms, lounges, and show theaters colder for when you want to escape the heat. Don't forget a light sweater or jacket unless you don't mind shivering over your dinner plate in a tank top.
24. Hair Ties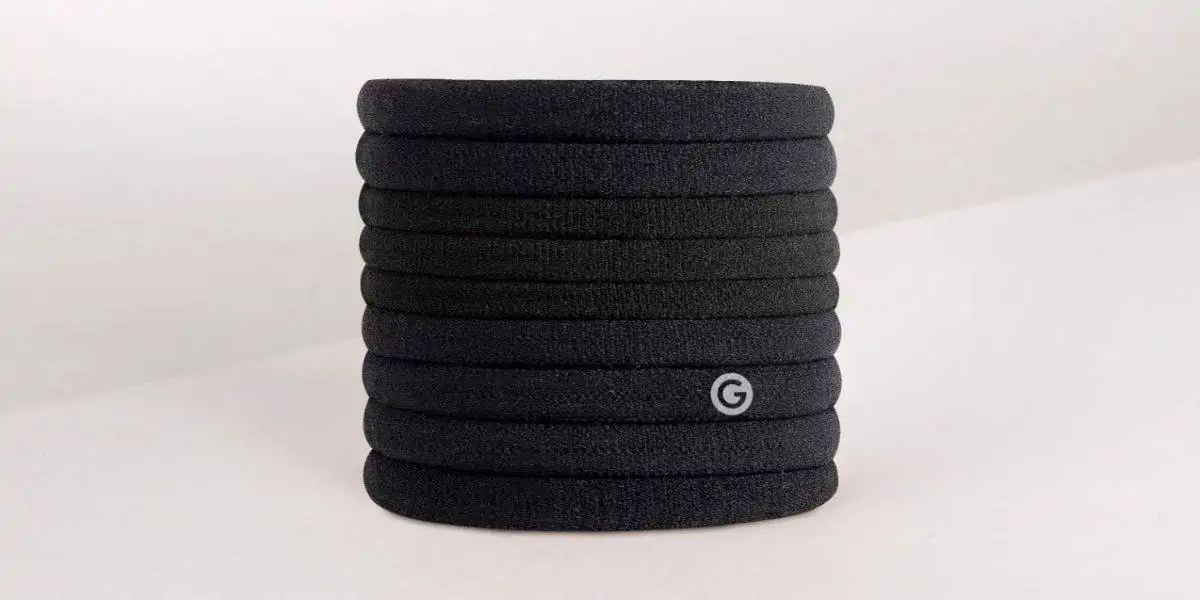 Obviously, all of us with longer hair are going to be bringing hair ties on a cruise. What not everyone may think of, however, is to always have extras with you when you get off the ship in port. On my last cruise, we had a day at Great Stirrup Cay, which is Norwegian Cruise Line's private island. There, ships have to anchor offshore and passengers are tendered to the island. Soon after arriving, my hair tie broke and I thought "This isn't good, I have a jet skiing excursion shortly and don't know if I have an extra!" Since getting back on the ship would take another boat ride, I didn't have the time nor desire to go back to the ship for that.
Luckily, I found an extra in my beach bag, but lesson learned. From now on I'm going to double check and make SURE I have an extra or two.
A year or two ago, I discovered these GIMME hair ties that don't have any seams whatsoever. No metal crimp piece, no industrial-strength glue. I've used them continuously since then and haven't had any break so far. I highly recommend them for any hair type, and will be bringing them on all my trips from here on out.
25. Sticky or Strapless Bra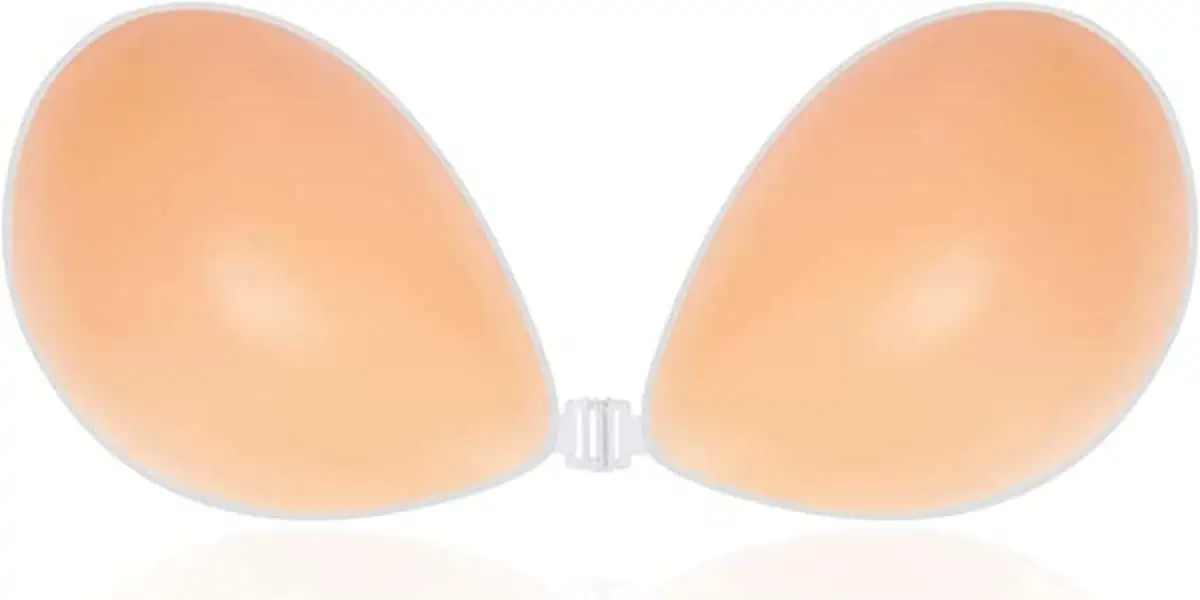 A sticky bra isn't something you'll necessarily need depending on the clothes you bring, but if you need it, you need it. Anything that's backless will probably warrant a sticky bra, as well as other types of tops or dresses that have straps placed in unusual spots. If you don't need a sticky bra, you'll likely be packing a strapless one, which I personally wind up bringing on every trip I go on. The less you can show bra straps (unless they're the kind that are meant to be shown!) the better, and it'll make you look more put together as a whole.
26. Silicone Wedding Band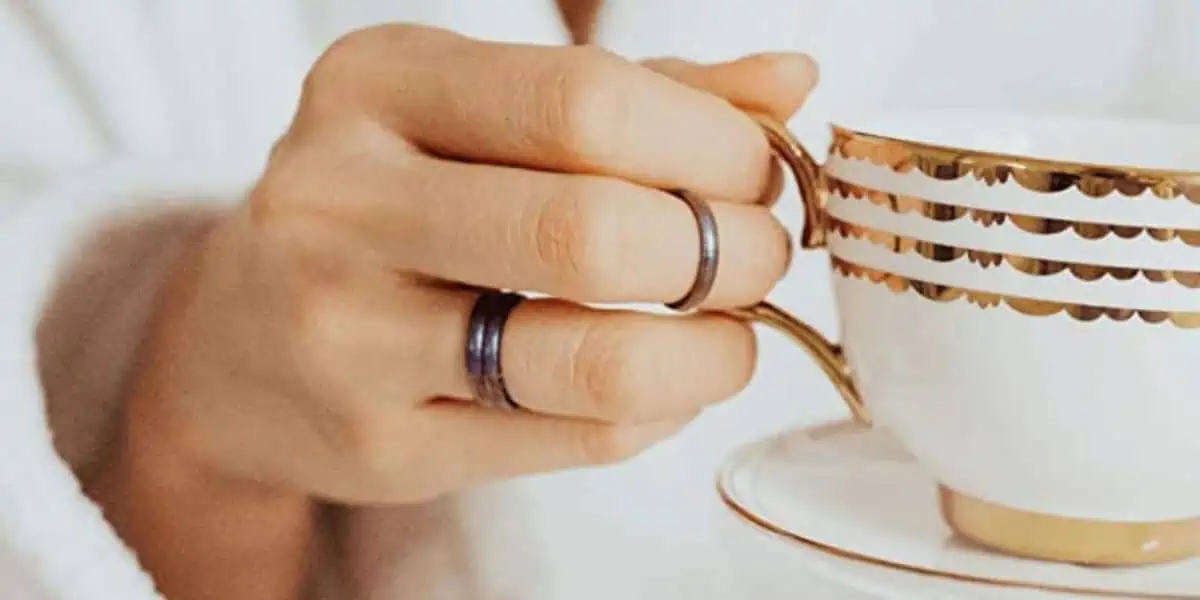 If you're married or engaged, you may want to consider leaving your real engagement ring and/or wedding band at home and wearing a silicone one instead. There are two main reasons many people opt for a silicone band instead of their real rings from time to time: safety and safekeeping. Safety comes into play because you could snag your ring on something and damage the ring or — more importantly — your finger. If you plan to do lots of hands-on activities and active shore excursions during your cruise, this is something to consider.
The other reason is to prevent your expensive ring from being lost. Instead of having to worry about when to put it in your safe or lose it in the ocean, just leave your ring at home. Plus, pickpocketers that are terrifyingly skilled at getting jewelry off of fingers and wrists without the owner ever realizing can be around in some port cities. Most places aren't like this, but if you're taking a cruise (especially in the Mediterranean) it's another factor to take into consideration.
Silicone rings come in many shapes, sizes, and designs, so it's easy to find one you love. This point also applies to men — you could get yourself a pair of matching his and hers silicone rings for your travels! As a starting point, check out this one.
READ MORE: 11 Items to Pack for Your Next Cruise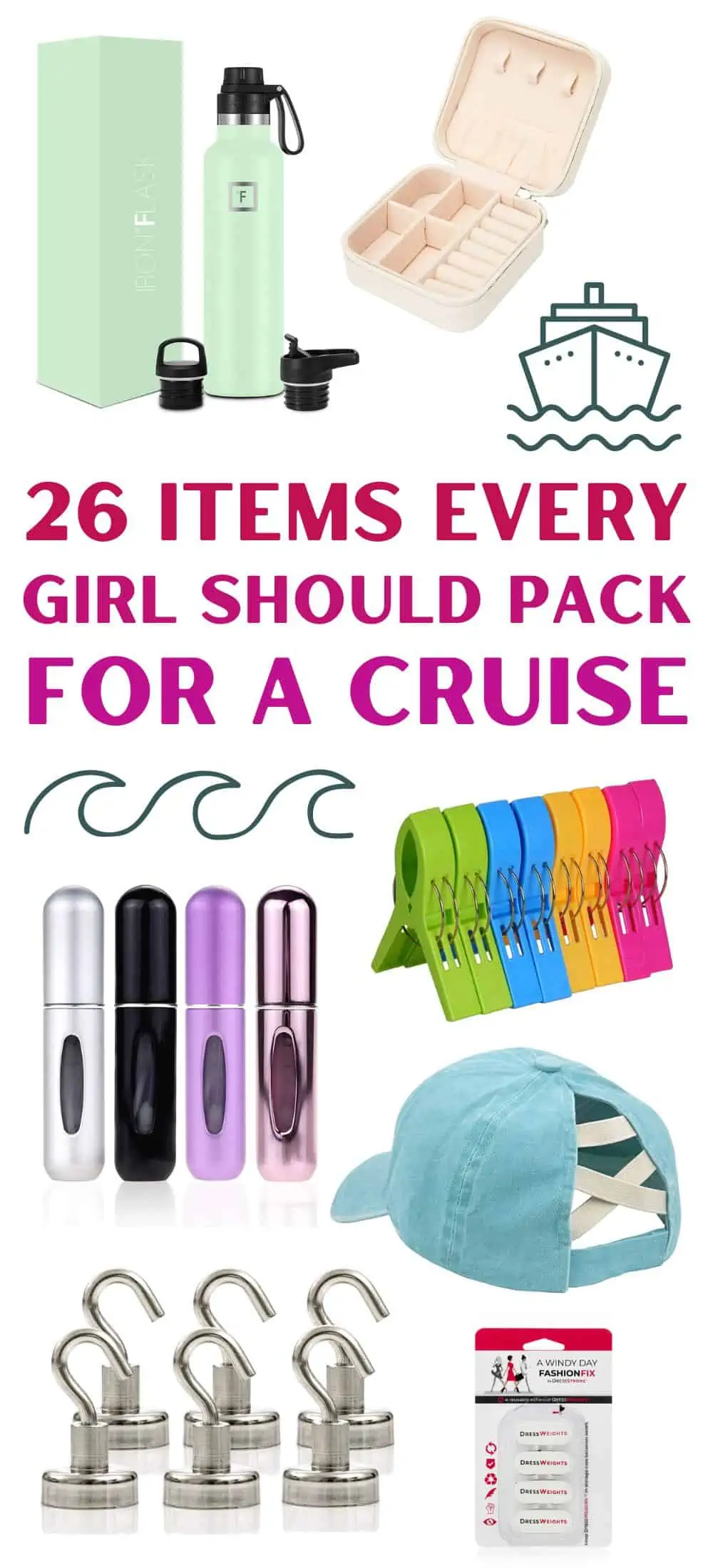 This article was written by Heather Baxter and Sarah Bretz. It was originally published in July 2019, and was expanded and republished in August 2022.
Cruise Radio participates in the Amazon Services LLC Associates Program, an affiliate advertising program designed to provide a means for sites to earn advertising fees by advertising and linking to Amazon.com. Many links in this article are Amazon affiliate links.