"What should I pack for my cruise?" is one of the questions that comes up almost daily among those getting ready for their upcoming cruise. It's not just first-time cruisers who ask, either. Different trips require different items, such as a temperate, adventure-focused Alaska cruise vs. a hot beach-centric Caribbean voyage.
I'm going to leave it to people with far better fashion sense to offer up clothing suggestions, however, I do have a few other unexpected recommendations that might come in handy.
What to Pack For Your Cruise
1. Packing Cubes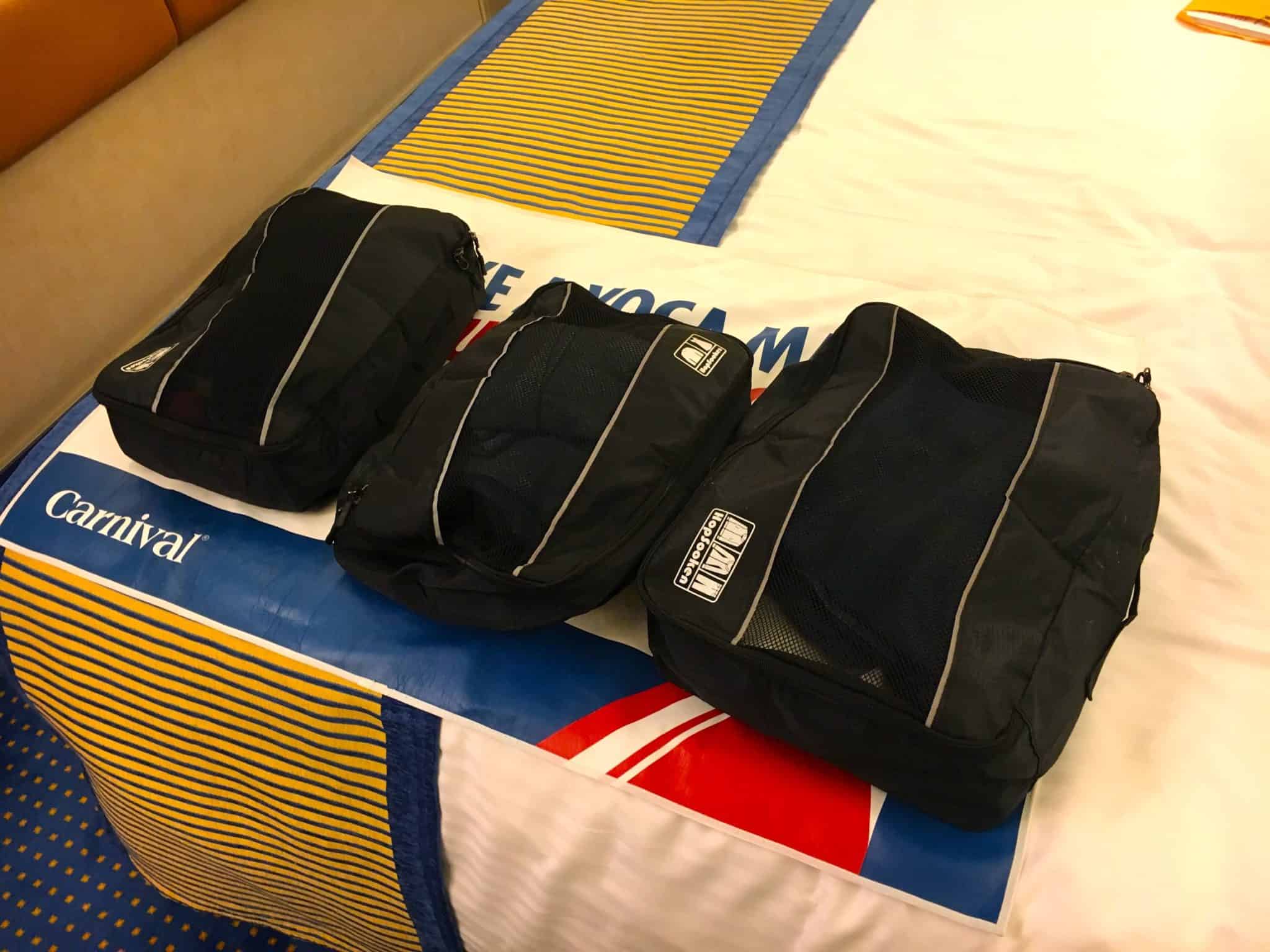 Packing cubes are one of the reasons that I'm not a disorganized mess anymore when I'm packing for a cruise. You can easily use these cubes in a few different ways, whether to group outfits day-by-day or quadrant off different types of clothing into their own compartments.
It's hard to believe something so simple can make such a big difference, but these cubes have made me a more organized traveler and that's resulted in me having more room in my luggage. As an added bonus, when the trip is over you can use these to separate clean and dirty/wet clothing.
A lot of people use a four-piece set, but for practically the same prices, you can also get a six-piece luggage organizer set.
2. Yeti Tumbler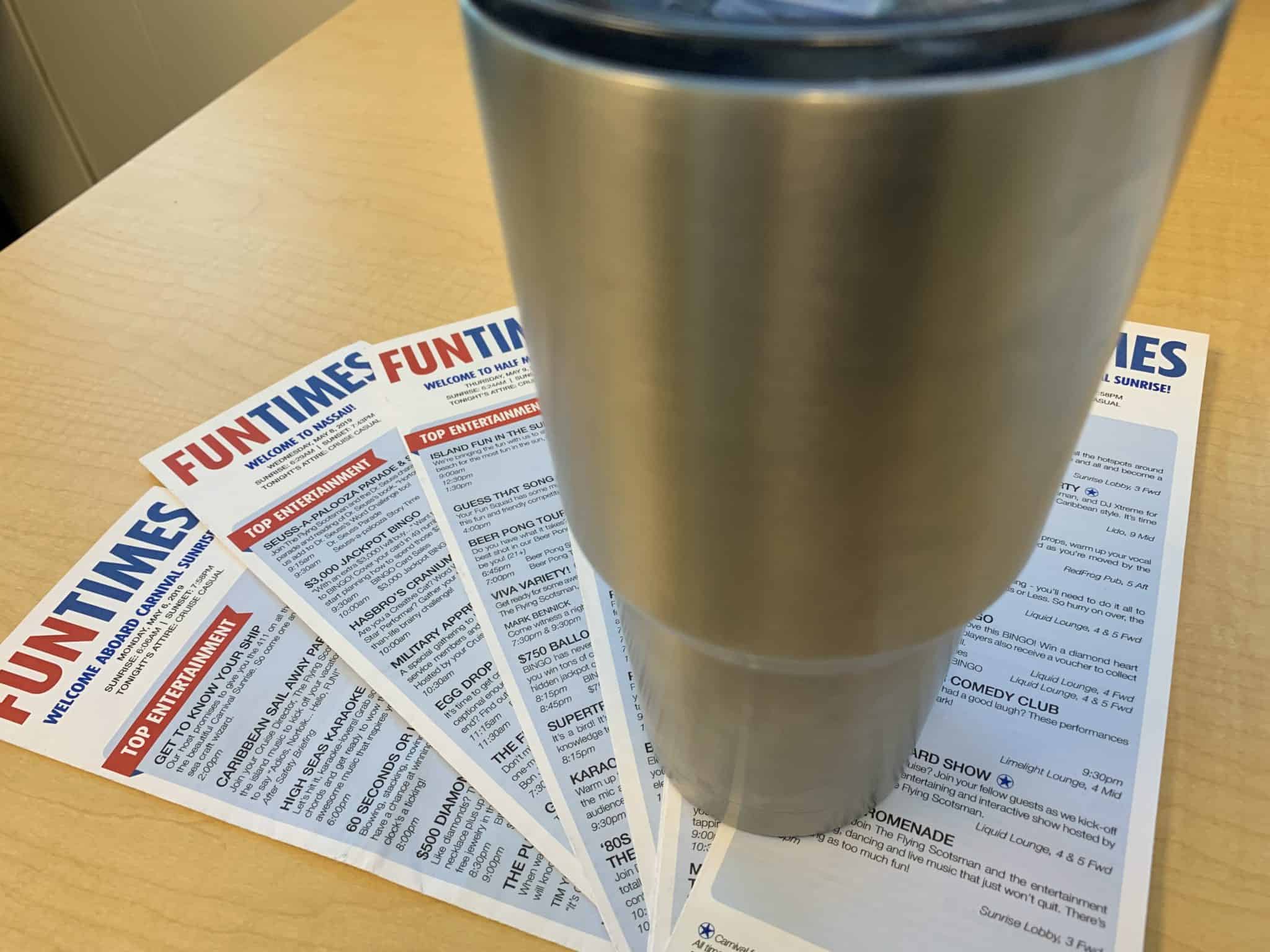 I never really "got" the appeal of a Yeti tumbler until I was on a nine-hour flight from Atlanta to Venice with friends who swore by theirs. While at the airport, they filled their tumblers.. and when we landed nine hours later, those cups were still full of ice. I bought my first Yeti tumbler the next day and have traveled with one ever since.
I'm not a scientist, but from what I've read, these cups work thanks to a combination of thermodynamics and vacuum insulation inside the actual cup itself. They're perfect for taking on a shore excursion or lounging by the pool.
Can you find cheaper versions? Yes. But it's worth getting the real deal. Trust me, your ice will thank you.
3. Extended Phone-Charging Cord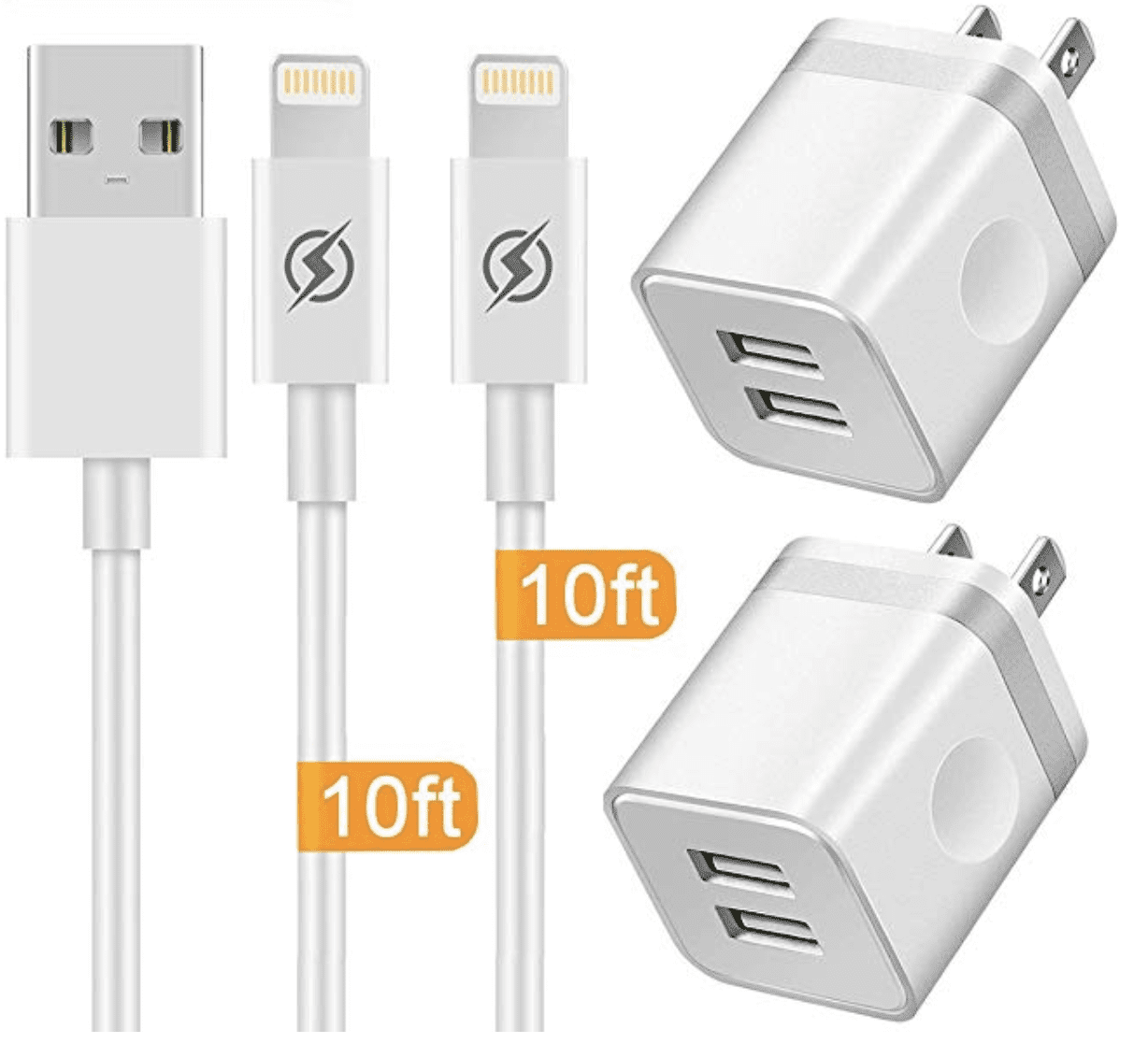 At long last, cruise lines have begun putting USB ports in staterooms. After all, while we might like the idea of disconnecting during our vacation, they know as well as we do that it's not likely to happen. So if you're lucky, you'll have a USB port somewhere close to the bed.
I like to give myself plenty of wiggle room, so I'm a big fan of a 10-foot phone charging cord. That may seem like a lot of cord, but while many modern staterooms have a USB port next to the bed, it's on the vanity in others… so the extra footage really comes in handy.
4. Water Shoes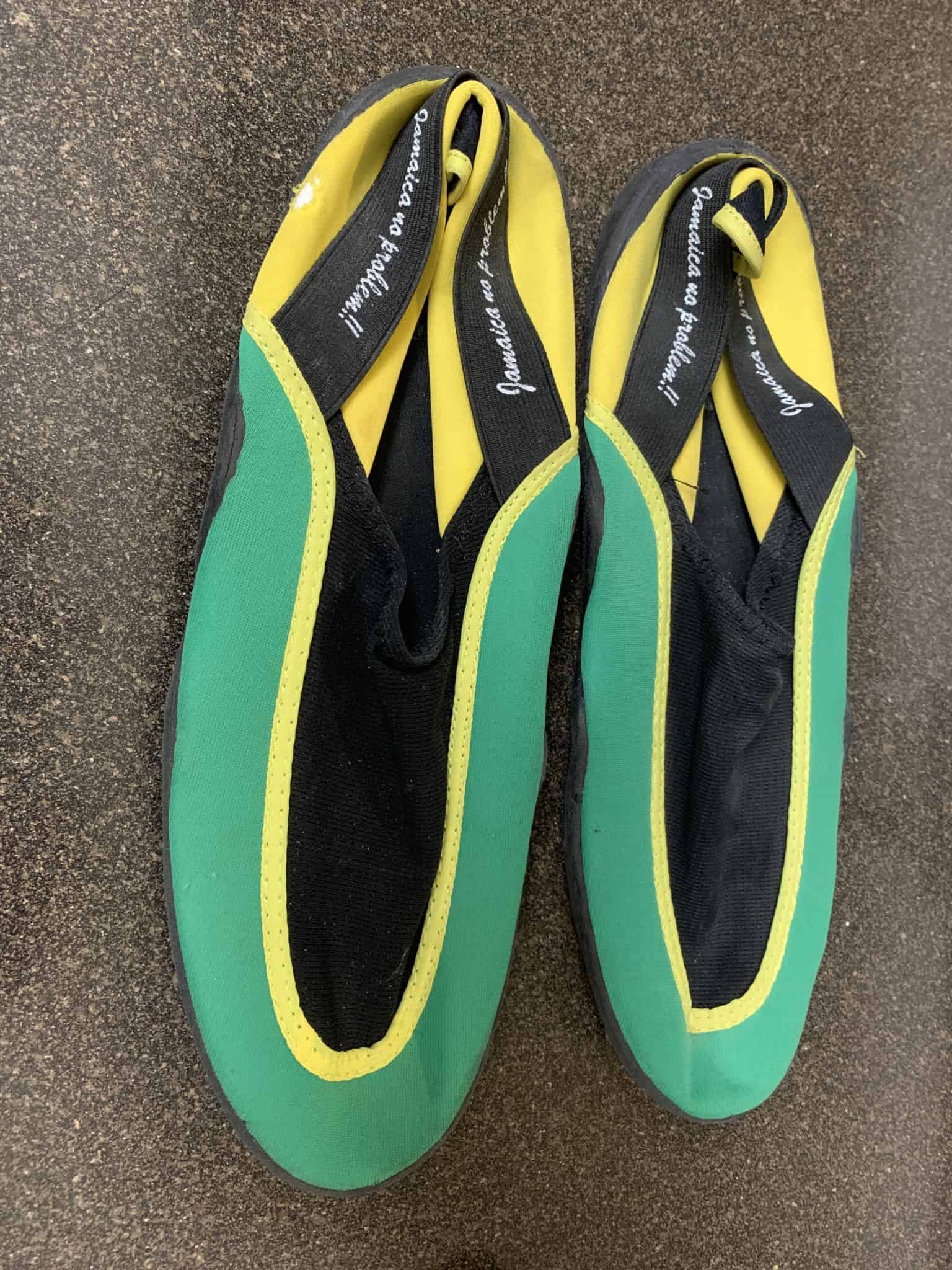 When I started cruising, I didn't even know what water shoes were. But when I was on a shore excursion to Dunn's River Falls in Jamaica, they had them for sale and for rent. I bought a pair and have since wondered how the heck I managed without them. Water shoes are great in so many different scenarios, especially if you're going to be visiting beaches that might be on the rocky side or have a lot of crushed seashells on the shore.
5. Waterproof Phone Pouch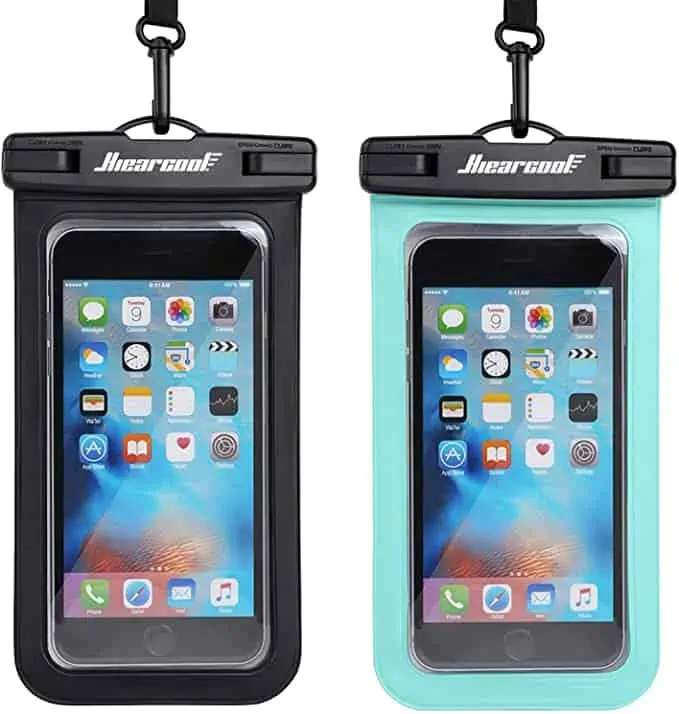 This is another product that I first used at Dunn's River Falls, and was glad I had. After all, when you're basically climbing up a waterfall, it's both a great photo op and a way to really easily ruin your phone if you don't have a protective covering!
The waterproof phone pouch also proved really useful during a trip to Sting Ray City at Grand Cayman. Anytime you're going to be around water, one of these is practically a necessity.
Buyer beware: They sell cases at the Dollar Tree and similar outlets, but do you really want to put the fate of your expensive phone in the hands of a cheap case?
6. Lip Balm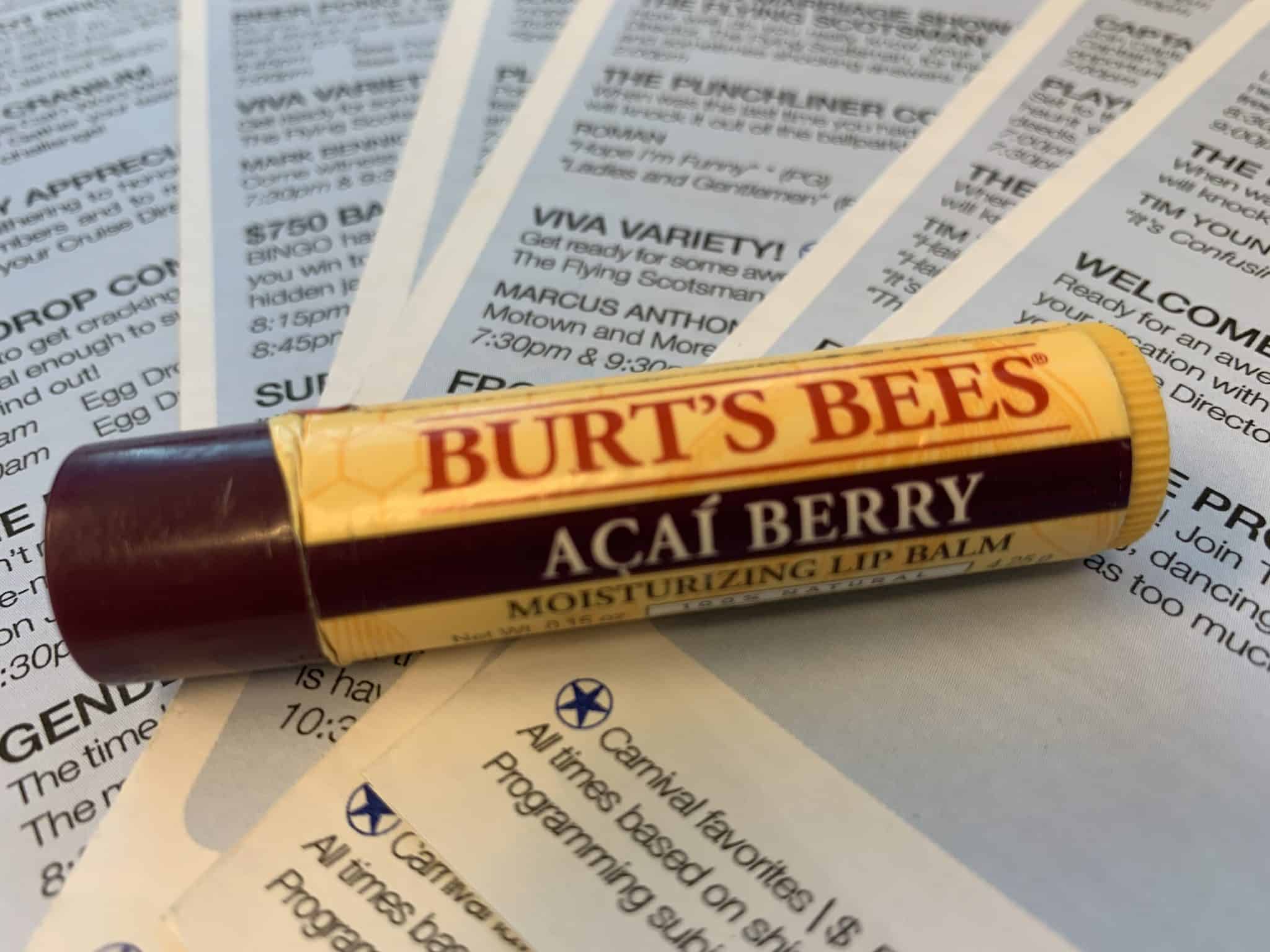 Being a guy, lip balm wasn't even on my radar when I was packing for my first cruise. But after spending a few days in the Caribbean without it… yeah, I haven't made that mistake since. I'd also recommend getting a lip balm that has SPF in it so that your lips are protected from the sun (yes, they can get sunburned too!).
Do you know how they say little things can make your trip? Well, little things can just as easily break it. And while dry, chapped lips probably aren't going to technically break it, they can sure make things uncomfortable.
READ MORE: 13 Items Every Girl Needs For A Cruise
7. GoPro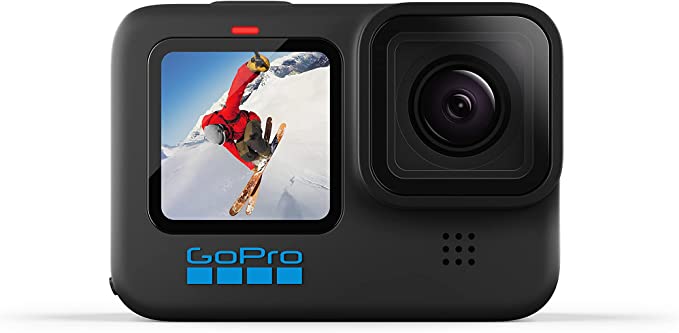 Unlike most of the items on this list, a GoPro isn't exactly cheap. But this camera is a must, especially if you're the adventurous type and you want to capture some of those one-of-a-kind experiences where you can't really be holding a traditional camera or smartphone.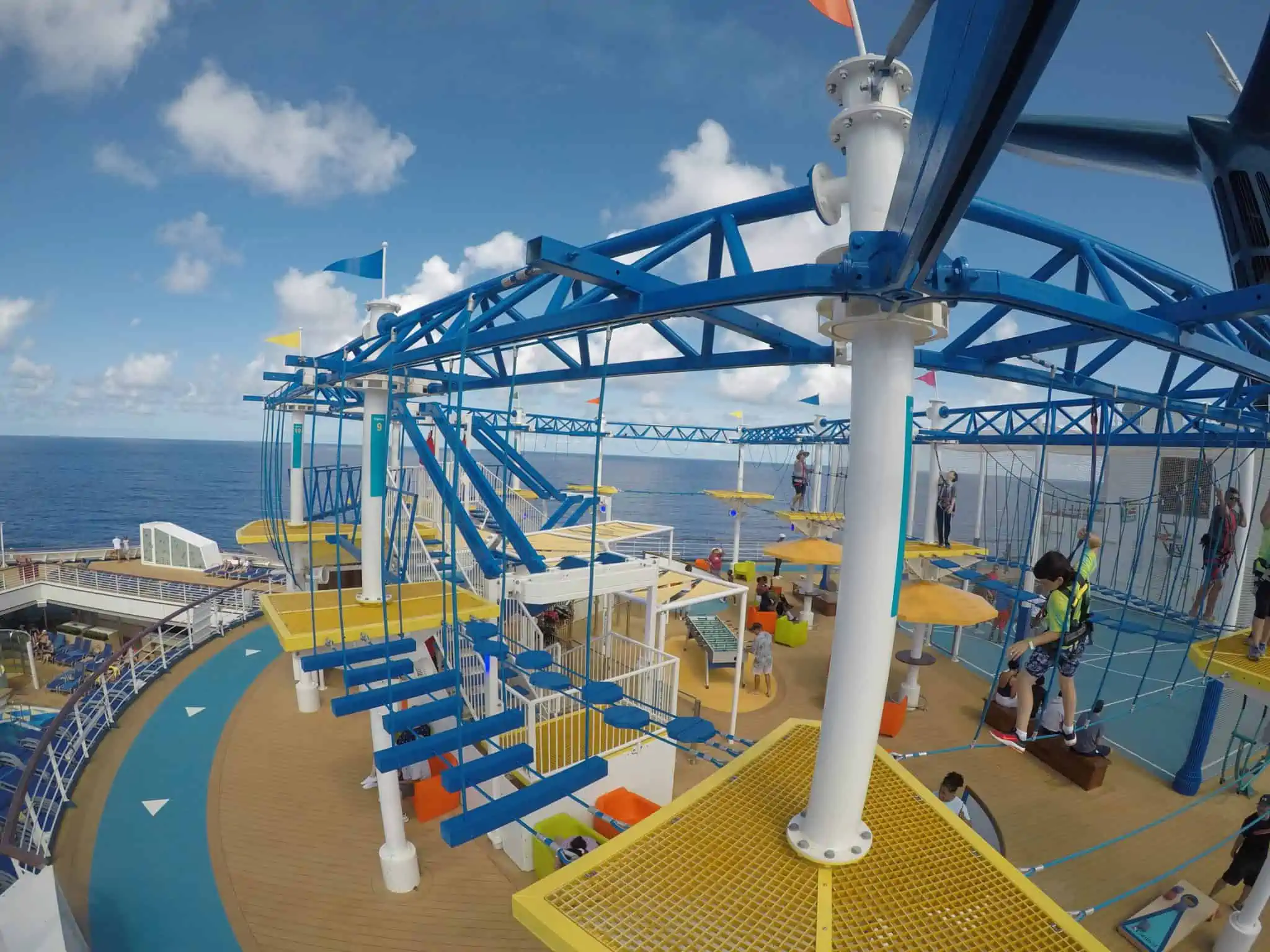 As I update this article (July 2022), the GoPro Hero 10 is out, but you can find an older model with nearly as good quality in the $250 range on Amazon.
I've strapped mine to my head (or my chest) and captured incredible footage of everything from snorkeling excursions to traversing the ropes courses. Since the GoPro has attachments that make it wearable, you're allowed to bring it on some attractions where cell phones or regular cameras aren't allowed.
8. Hanging Toiletry Bag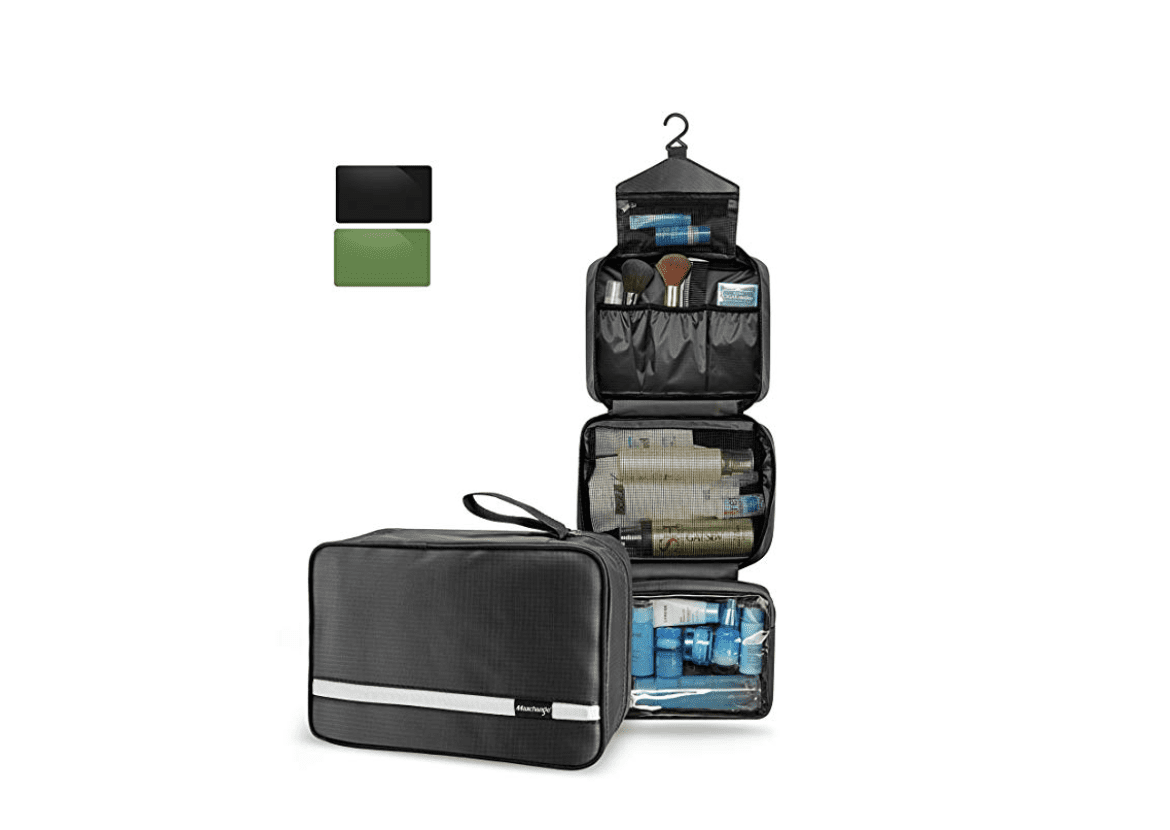 There's only so much counter space to be found in the bathroom in your typical stateroom. With one of these hanging toiletry bags you instantly give yourself more counter space and help keep things organized, which counts for a lot when space is at a premium.
Hang it on the bathroom door or on the inside of one of the closets in your stateroom. You can fit everything in here from shaving cream, shampoo, and soap to lotions, razors, and toothpaste.
9. Portable Phone Charger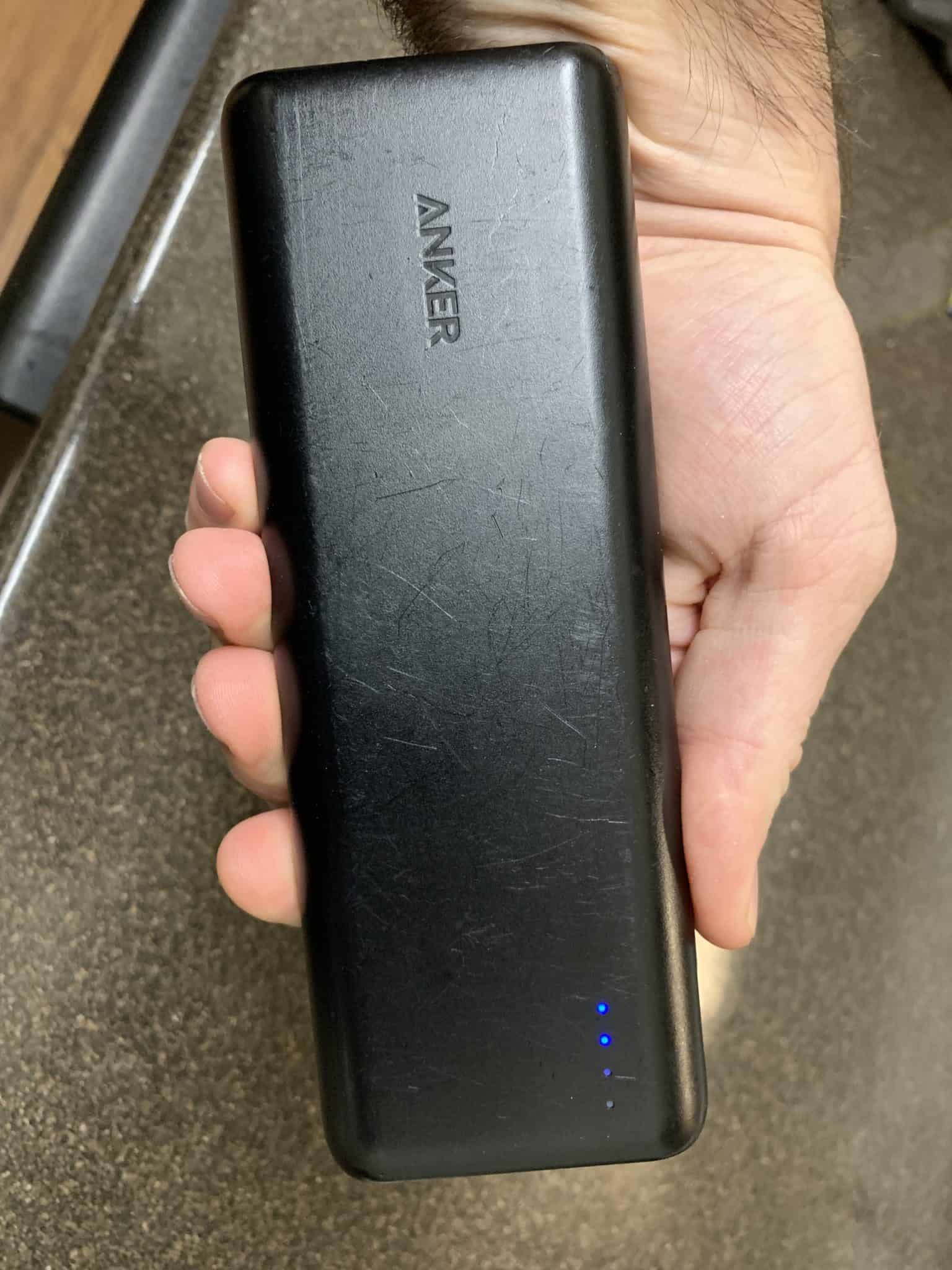 Prior to 2017, I always carried around one of those small chargers that, if you were lucky, would charge your phone up to 50 percent before running out of juice. It was basically just enough to get you back to a real charger.
Then came hurricane season and, with it, an extended blackout that taught me the value of having a much stronger portable charger.
Since then, I always have my Portable Charger Anker USB with me. It will charge my iPhone XR from zero to 100 percent six times before the unit itself has to be recharged. You can charge it through a USB charger or a cord, and it will also let you charge two devices at a time.
Plus, it's small enough that it's easy to take anywhere, which is important to me. Whether I'm hanging out on the ship and don't want to go back to the room for a charge or I'm on a shore excursion and can't, this gets the job done.
10. Towel Clips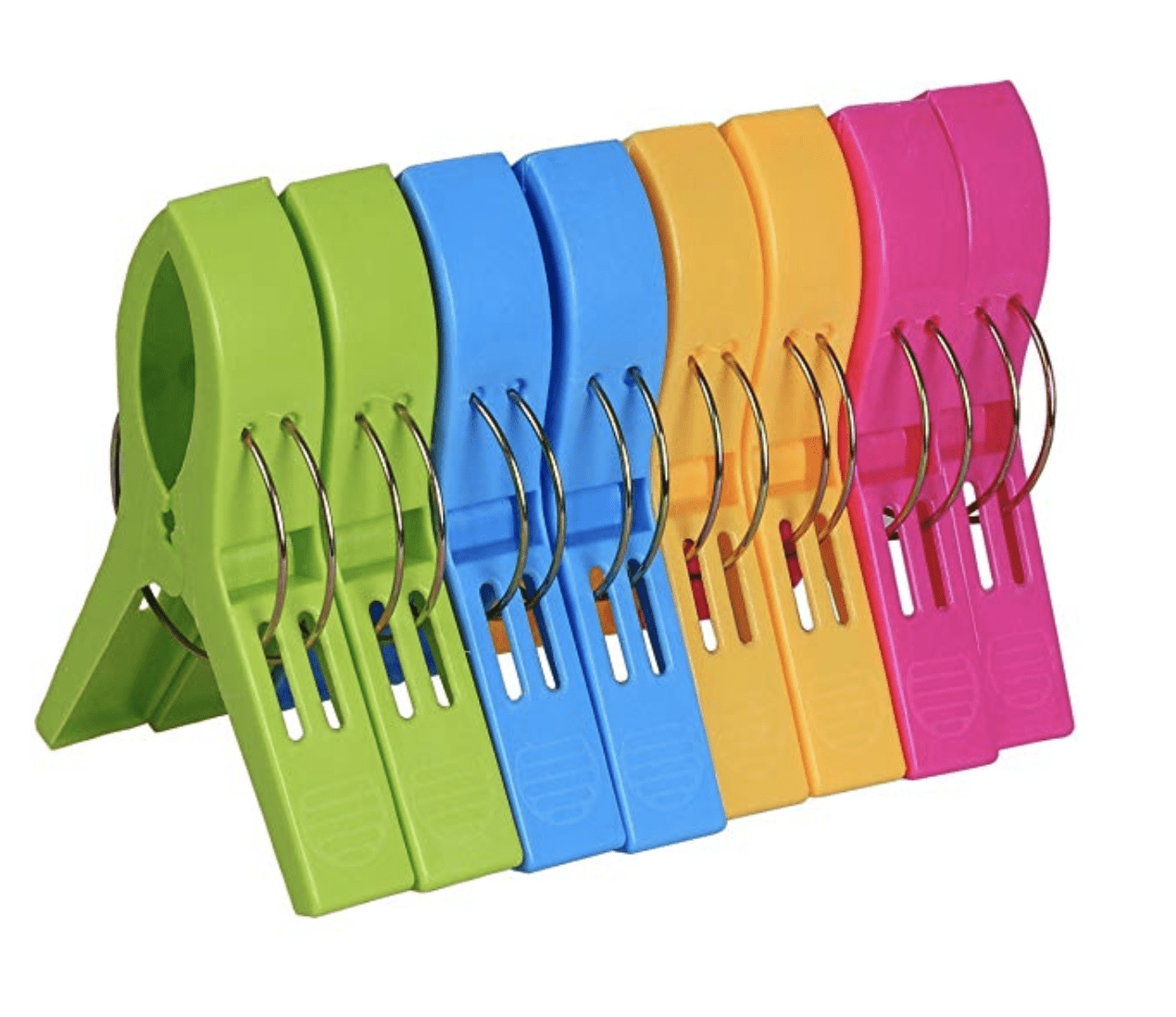 A lot of people see these and immediately think of chair hogs. But guess what? Polite cruisers use them too. Whether you're hanging out at the front of the ship where it can get windy or you're using them to keep your towel on your chair while you take a swim, these are mighty handy.
These chair towel clips are designed to clip towels on the back of the chair and they're very sturdy. They even come in an eight pack, perfect for sharing (or, if you're like me, replacing the ones you misplace over the course of the week).
Tip: Do not try and use your girlfriend's hair clips, because she'll get ticked off when they snap in half.
11. Portable Safe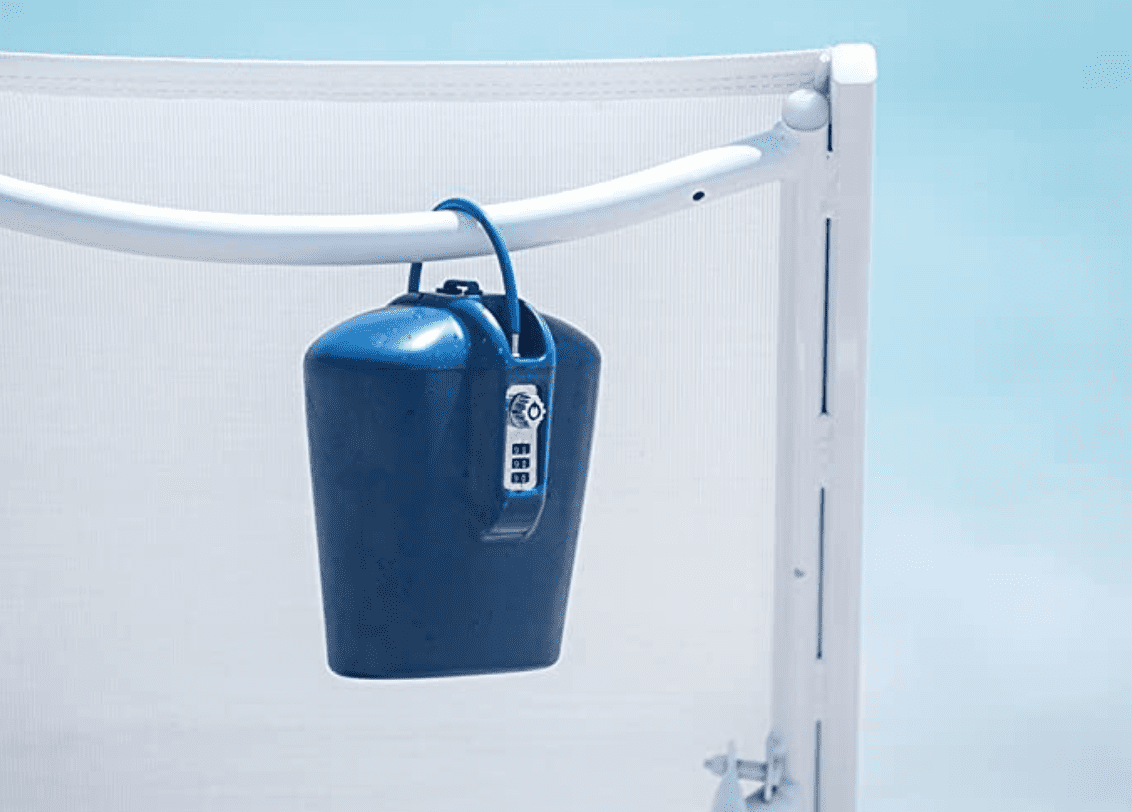 A friend turned me onto portable safes after they'd had something stolen from them at the beach.  What's great about this one is that it has plenty of room for your valuables, but isn't too big. Plus, the flexible steel cord can be wrapped around, say, your deck chair (or beach lounger) and then locked with a key or three-digit combination.
Translation: In order for someone to steal your stuff, they'll have to steal the chair, too.
The SAFEGO Portable Indoor/Outdoor Lock Box Safe is 7.5 inches by 7 inches, so it's perfect for passports, cell phones, sign and sail cards, and wallets. Thanks to this cool gadget, I don't feel the need to make sure that someone is staying behind at the beach chairs or cabana to keep an eye on our stuff. And that peace of mind is priceless.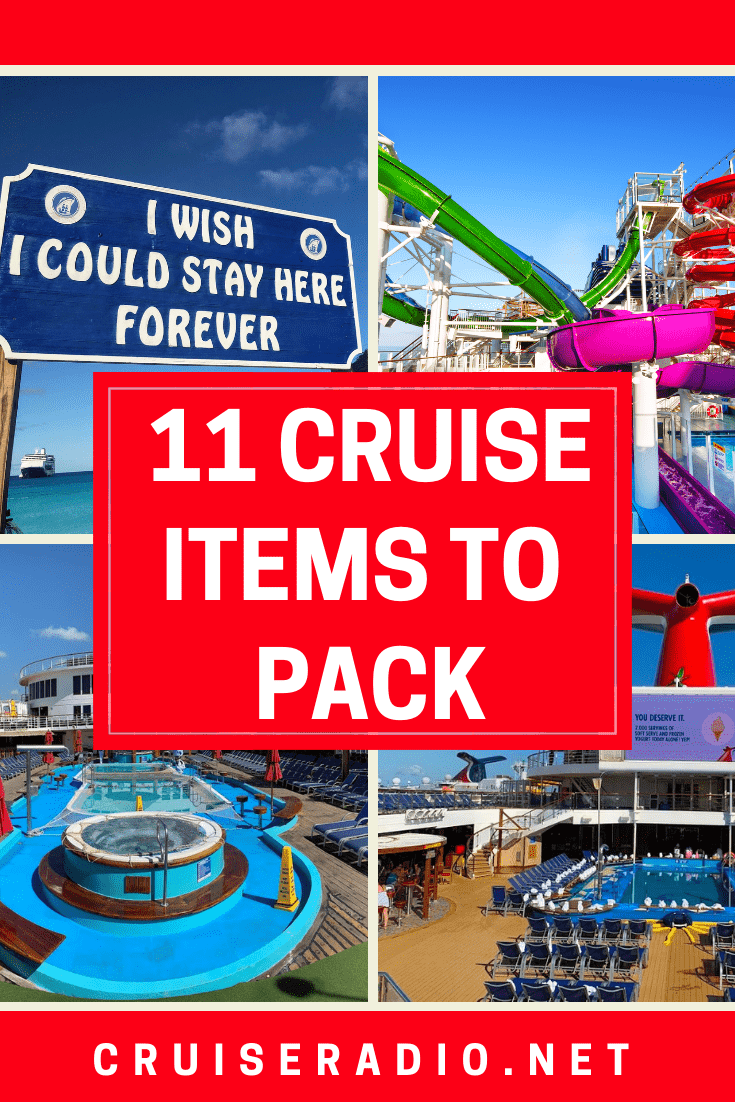 This site is a participant in the Amazon Services LLC Associates Program, an affiliate advertising program designed to provide a means for sites to earn advertising fees by advertising and linking to Amazon.com.