Cruising is finally back in the United States!
This past weekend, Celebrity Edge departed Port Everglades for a seven-night cruise, where it will call on Costa Maya and Cozumel, Mexico, as well as Nassau, Bahamas.
Doug is onboard, and — of course — took lots of photos on embarkation day. We thought we'd share some of them from embarkation, as well as the wonderful first sail away on a cruise ship from a United States homeport since March 2020.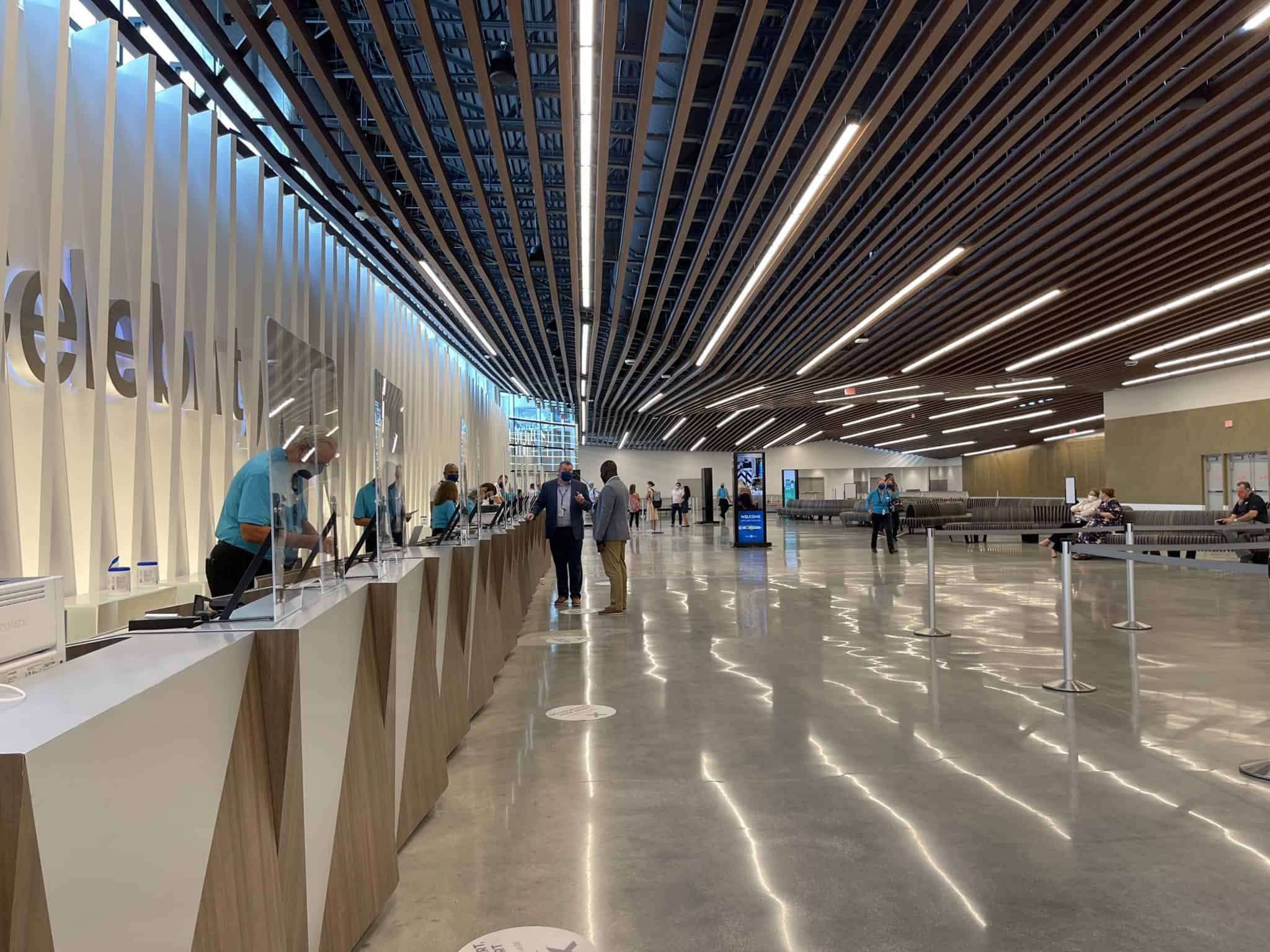 Above, a view inside Terminal 25 at Port Everglades — a terminal that Celebrity Cruises completed in 2018.
Below, the first glimpse of the ship! The orange apparatus is the ship's Magic Carpet — a platform on the side of the ship that moves up and down and stops on different decks. It serves a different function depending on which deck it's on. One function is a bar, one is a specialty dining experience, and it even serves as a loading dock for tender boats!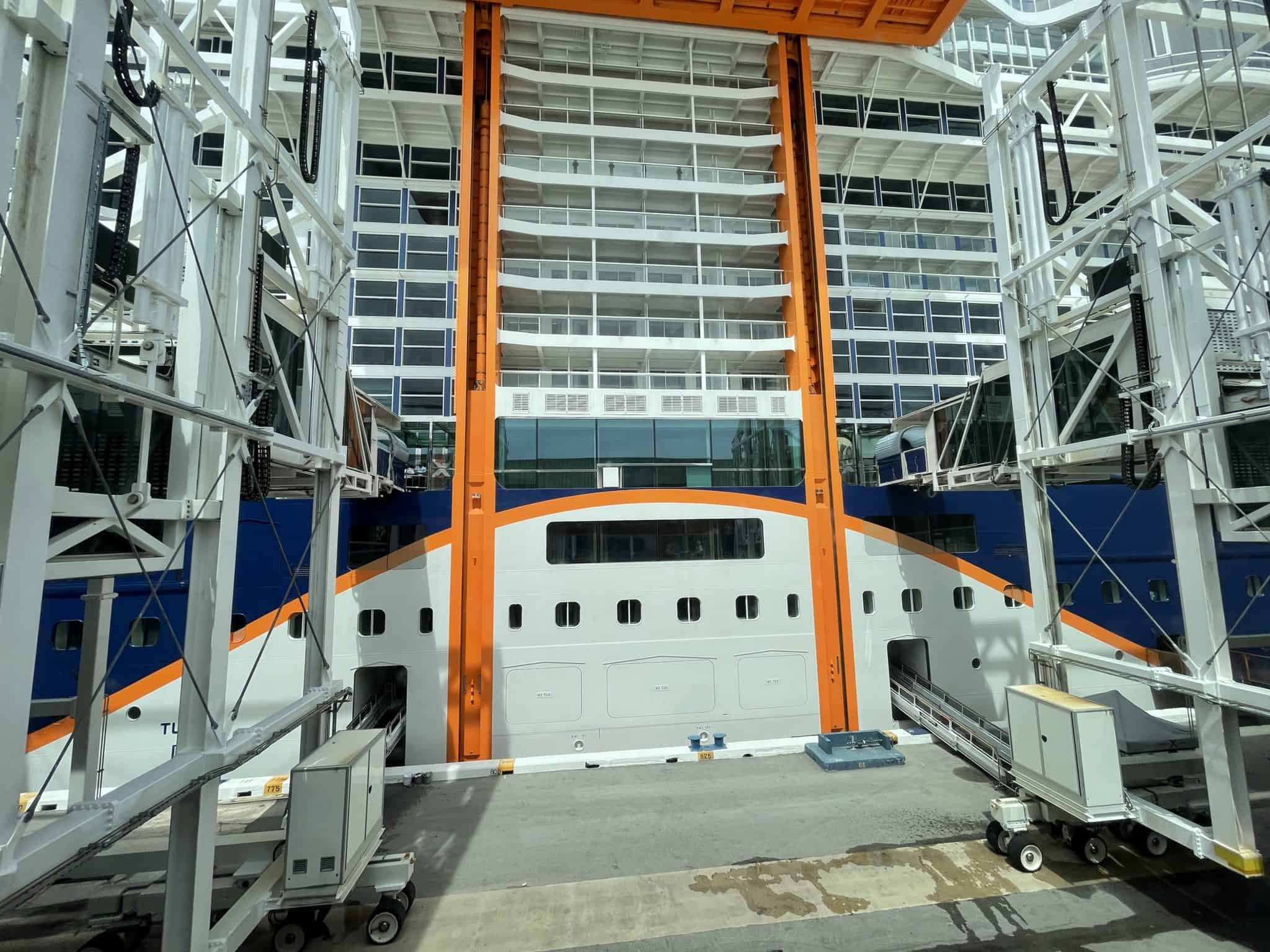 Masks are required during embarkation, but aren't required for fully-vaccinated passengers once onboard. Nearly all passengers are vaccinated, but those who aren't are required to wear masks.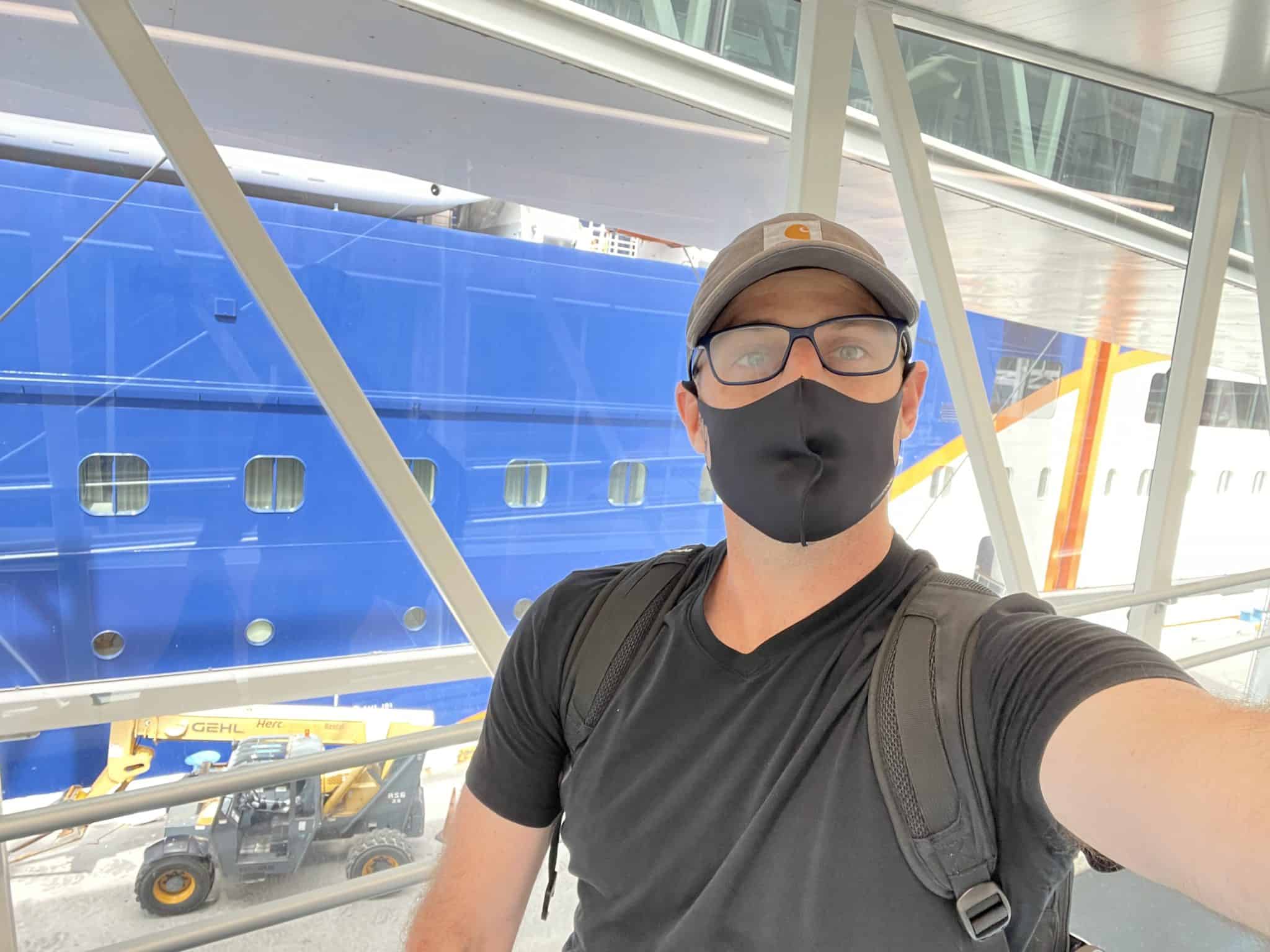 Celebrity Equinox was also in port on Saturday. Here's a view of the vessel from Celebrity Edge.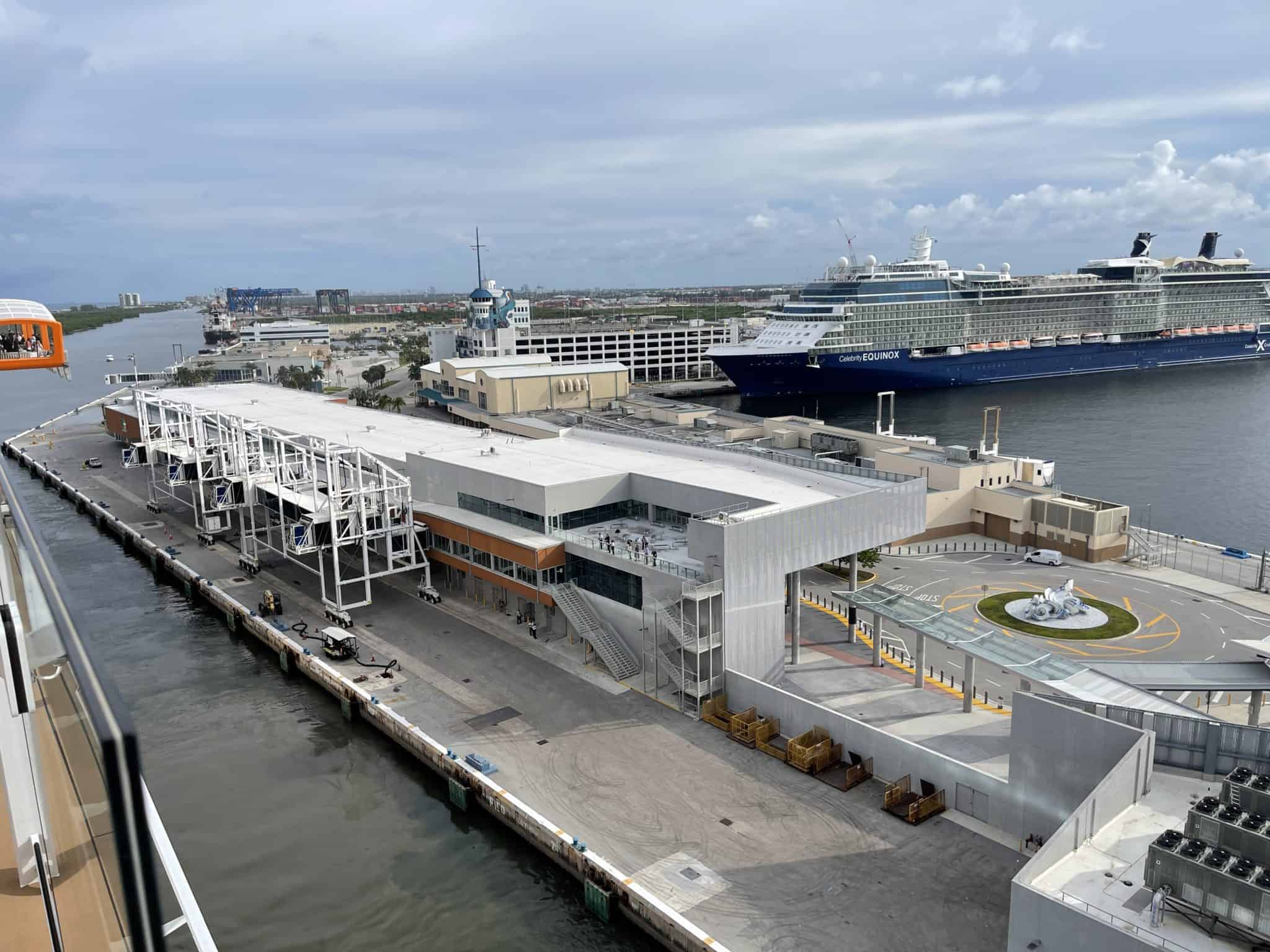 There were lots of spectators at the end of the pier to bid farewell to Edge (and take pictures of course) for her first passenger cruise in over a year!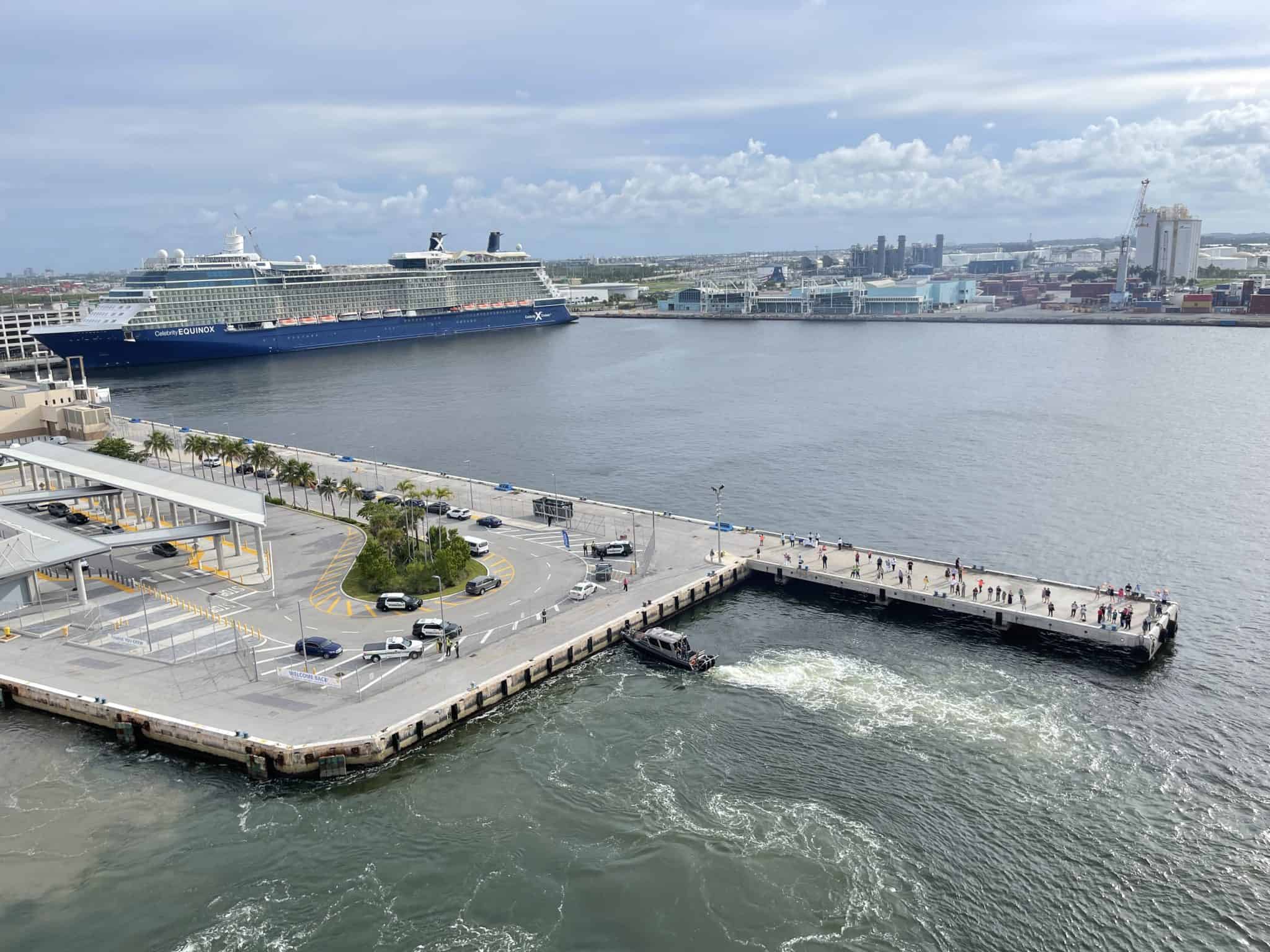 I'm sure it was surreal for everyone to say that they were standing on the pool deck of a cruise ship again! And this is a particularly special pool deck, as it holds the largest pool in the Celebrity fleet — it's 25 yards long!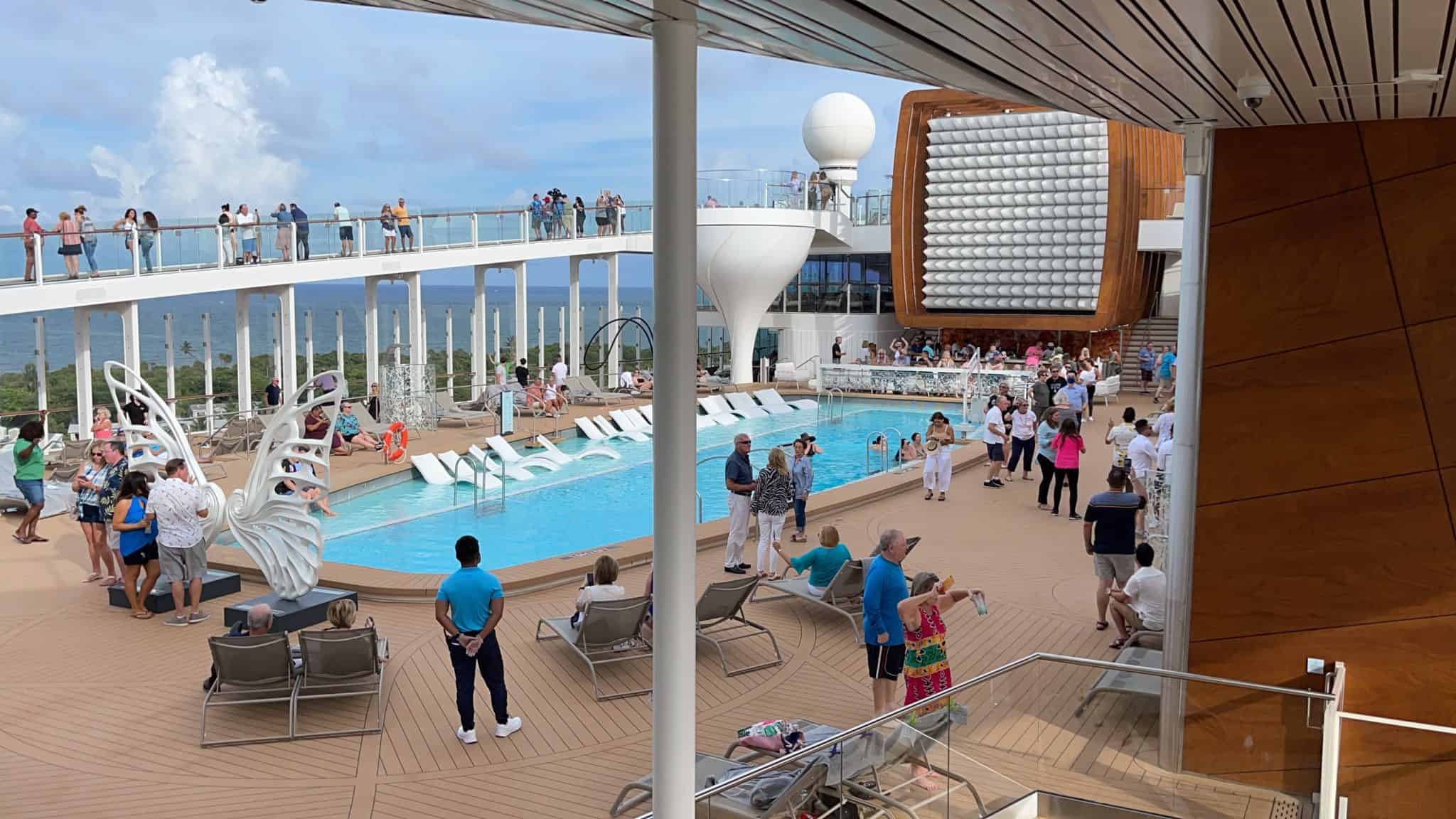 READ MORE: Here's What Unvaccinated Guests Can & Can't Do Aboard Freedom of the Seas
When there's cause for celebration in the cruise industry, that means water cannons! And this ship sailing from the United States is definitely cause for celebration.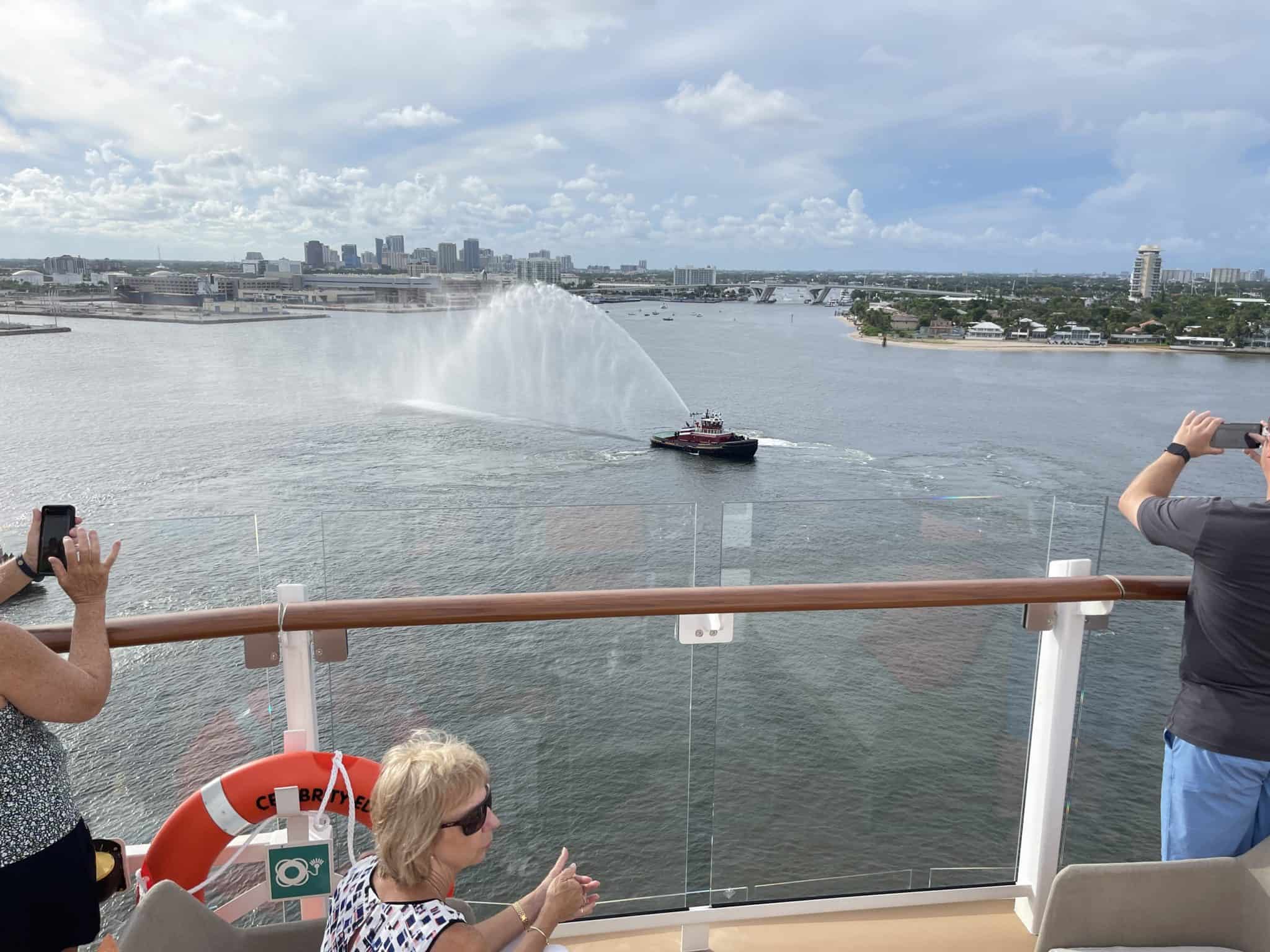 Another water cannon photo, because why not?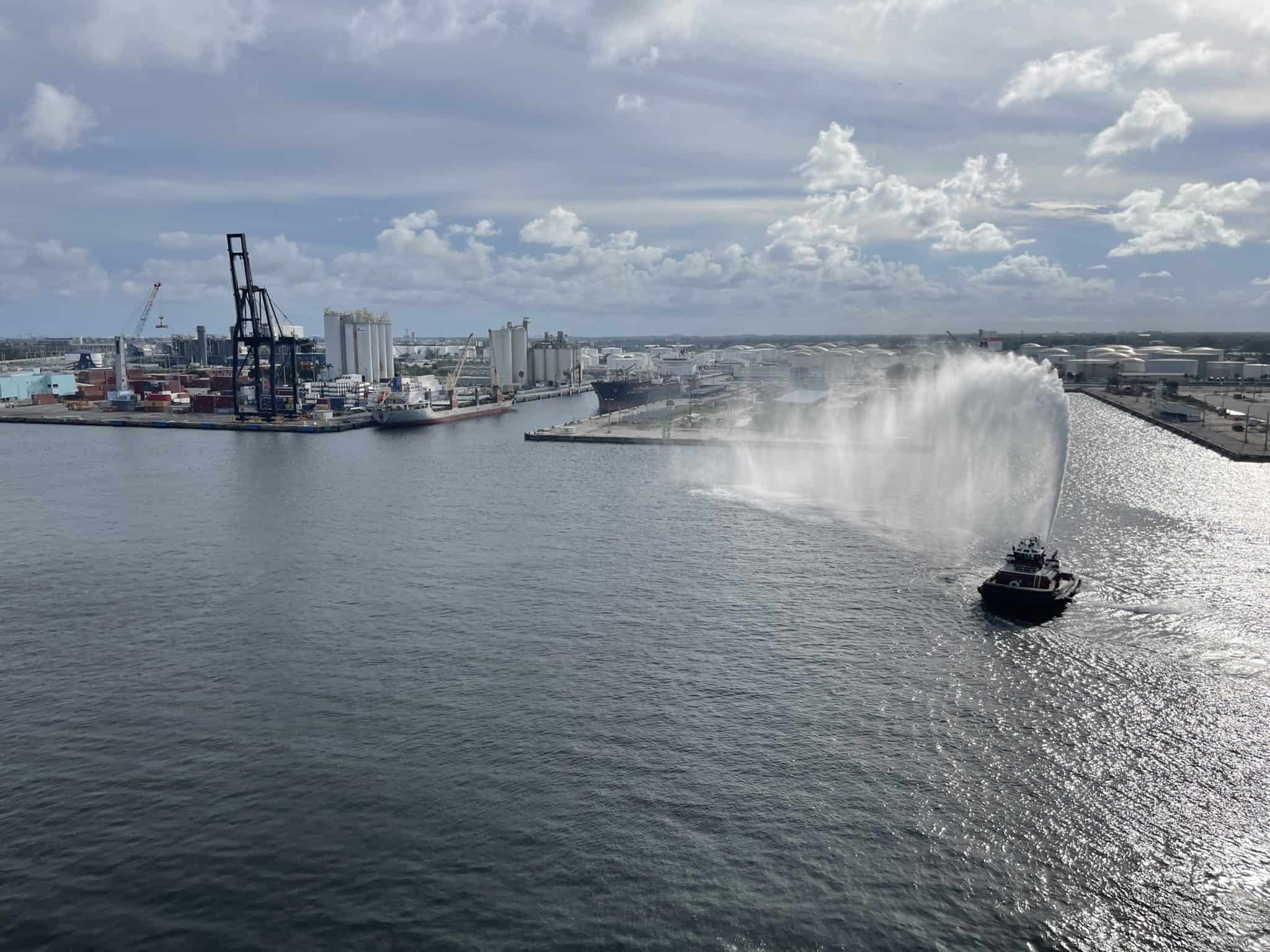 Another look at the Magic Carpet.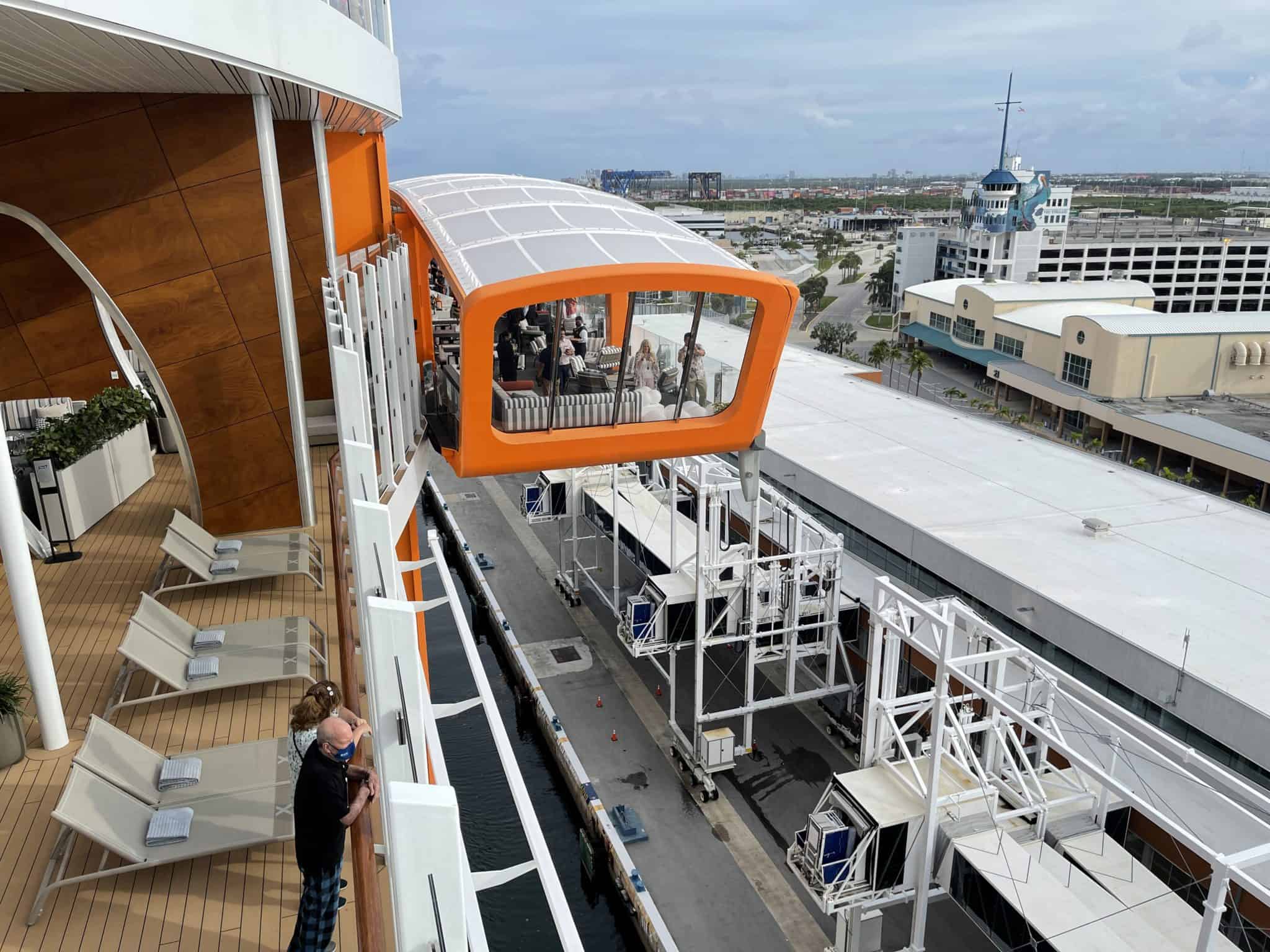 Heading out! For most of the passengers on this sailing, we're guessing this was one of the happiest sail away of their lives.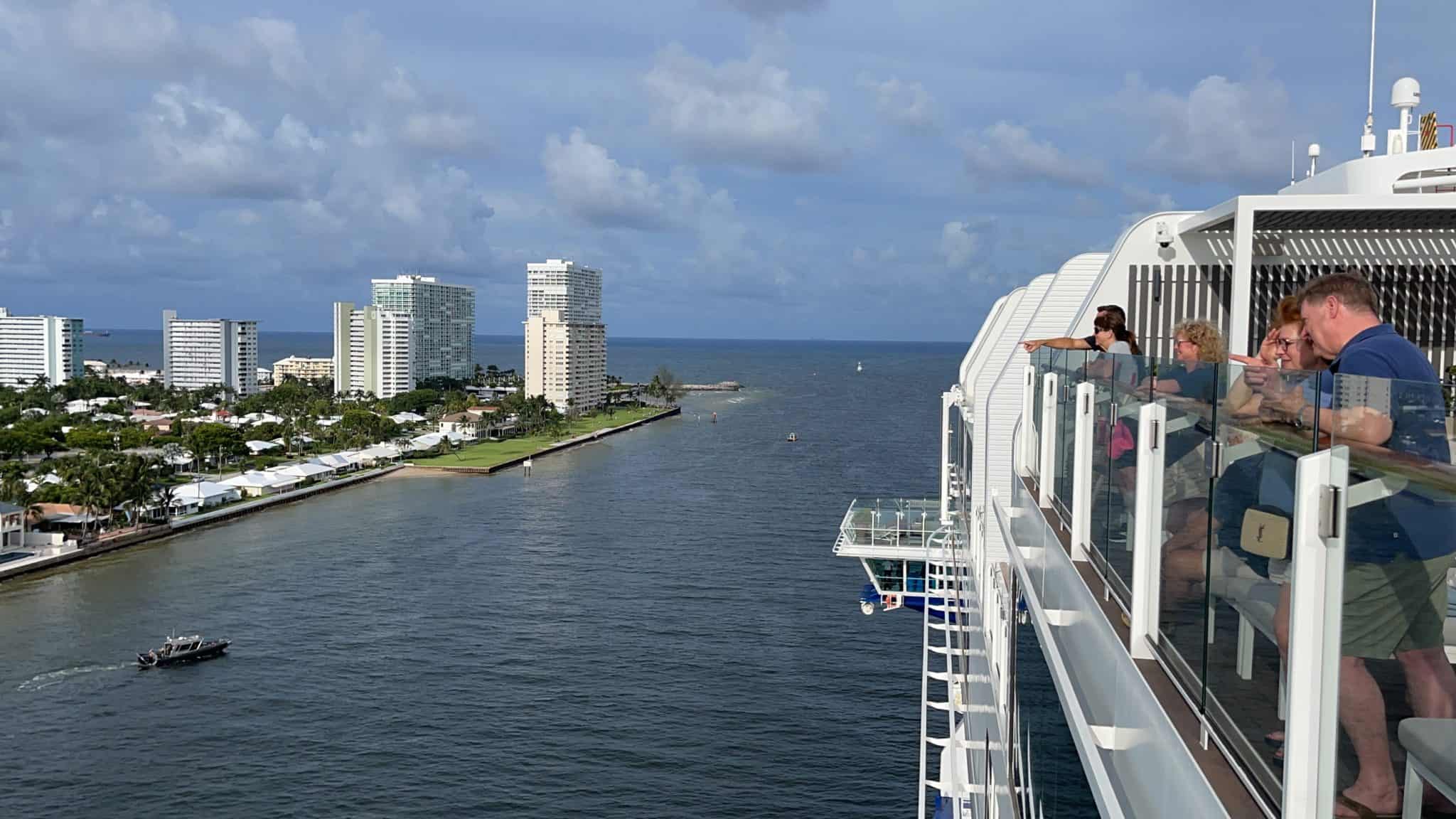 So much happening in the photo below!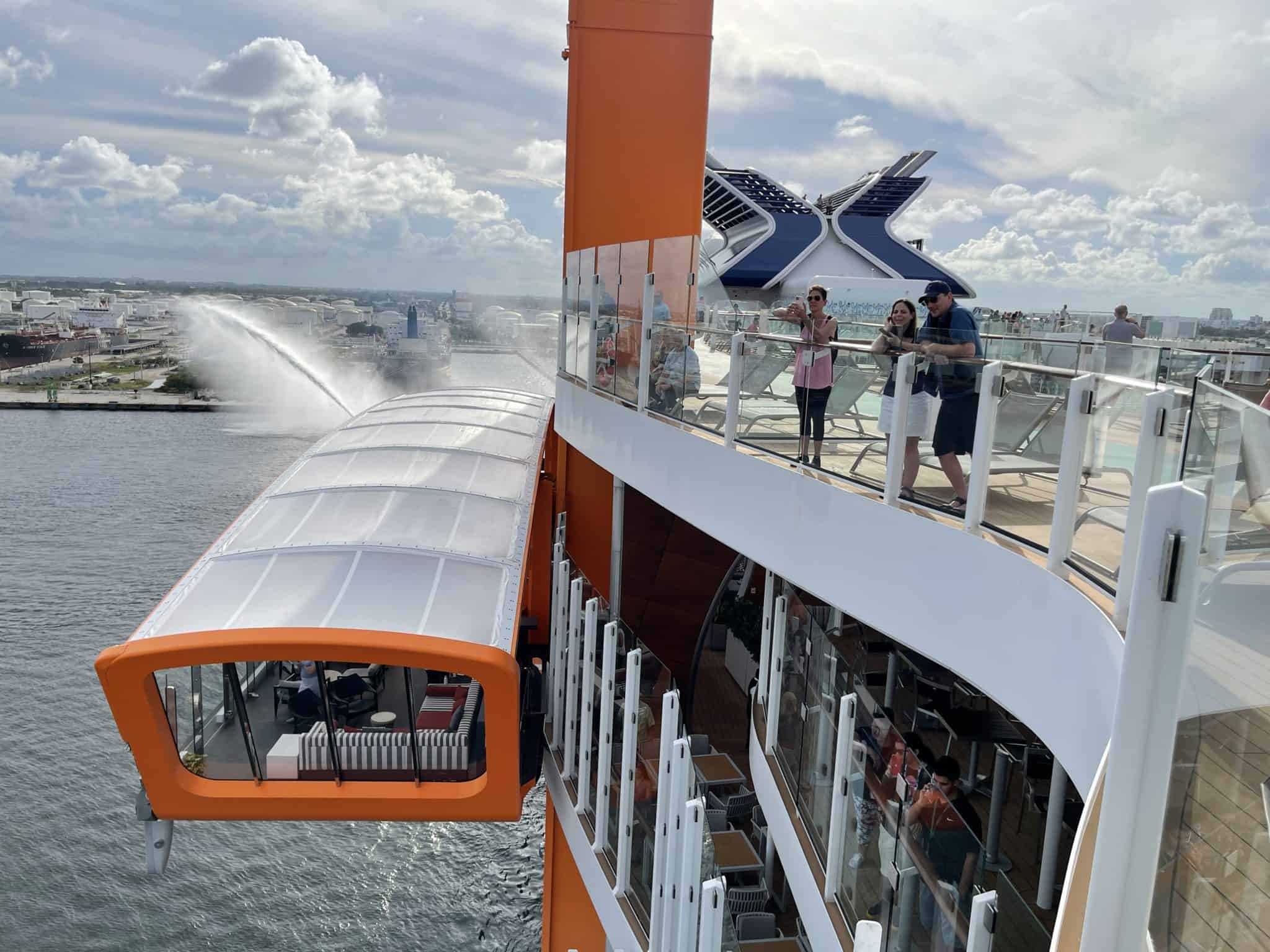 Passing that last little bit of land before heading out to the open sea! It's feeling real now!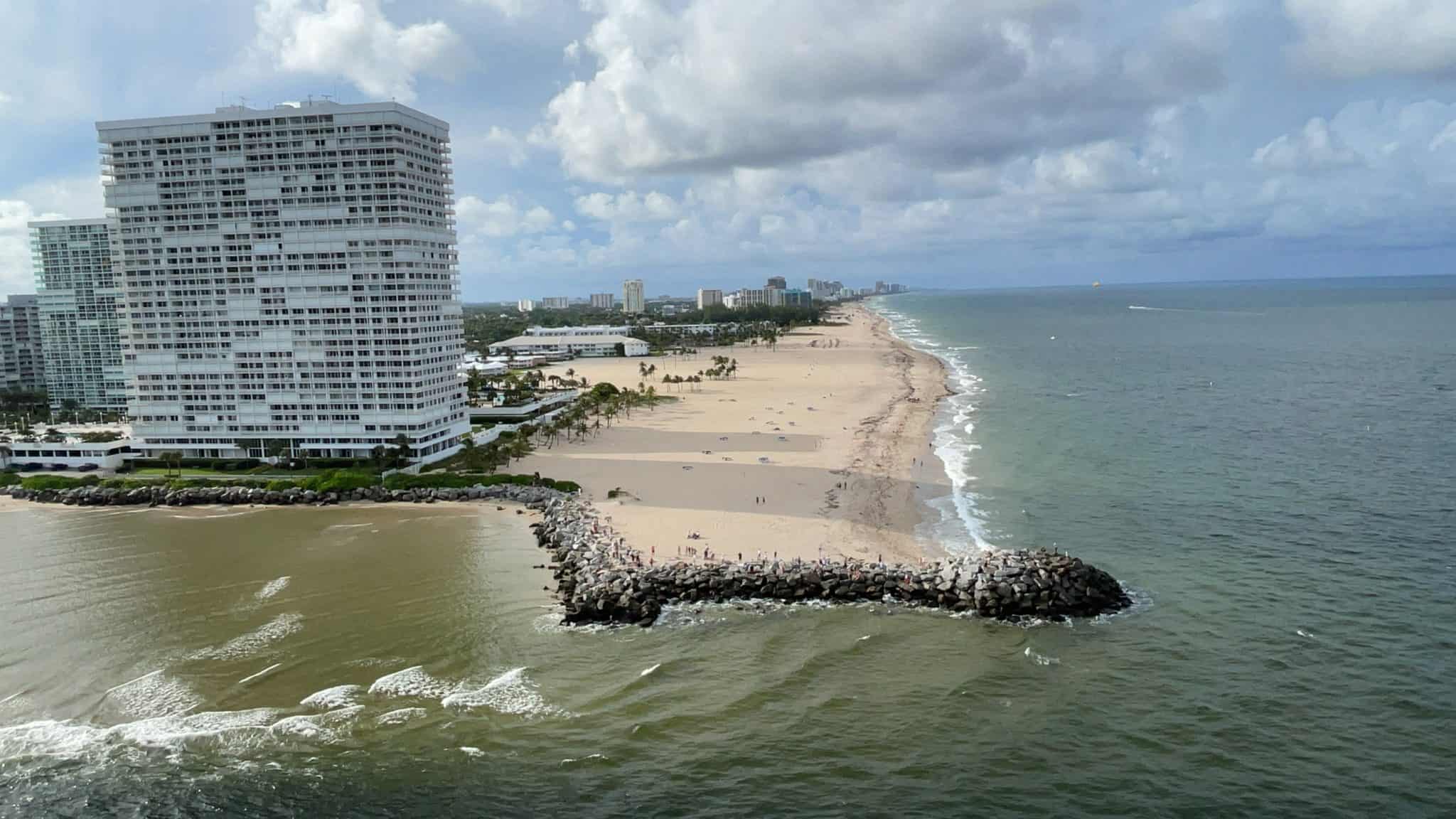 The pilot boat can be seen below coming alongside the ship to pick up the pilot that navigated the ship out of the port.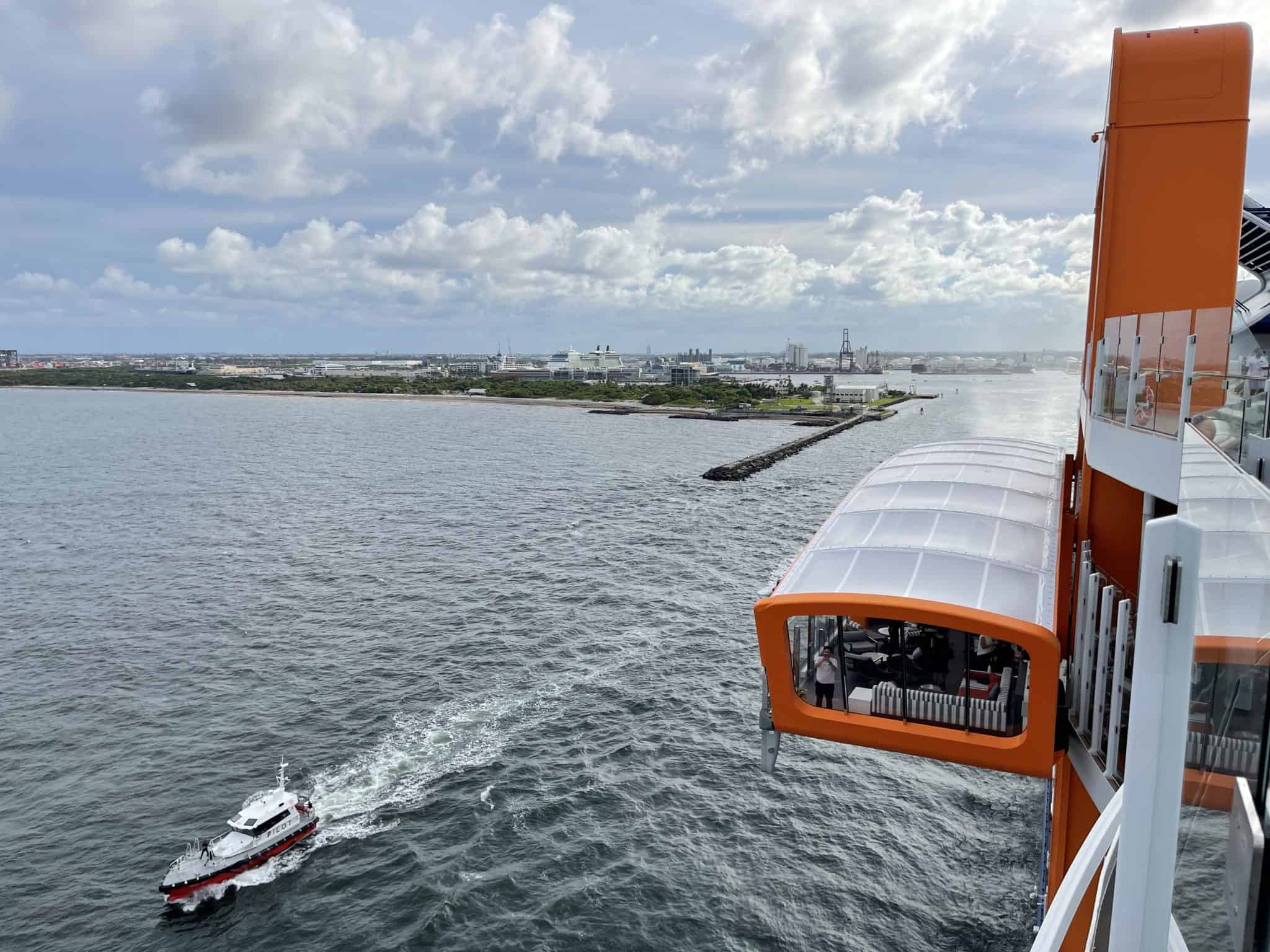 The stunning view from Doug's cabin — we'll take a view like this, please!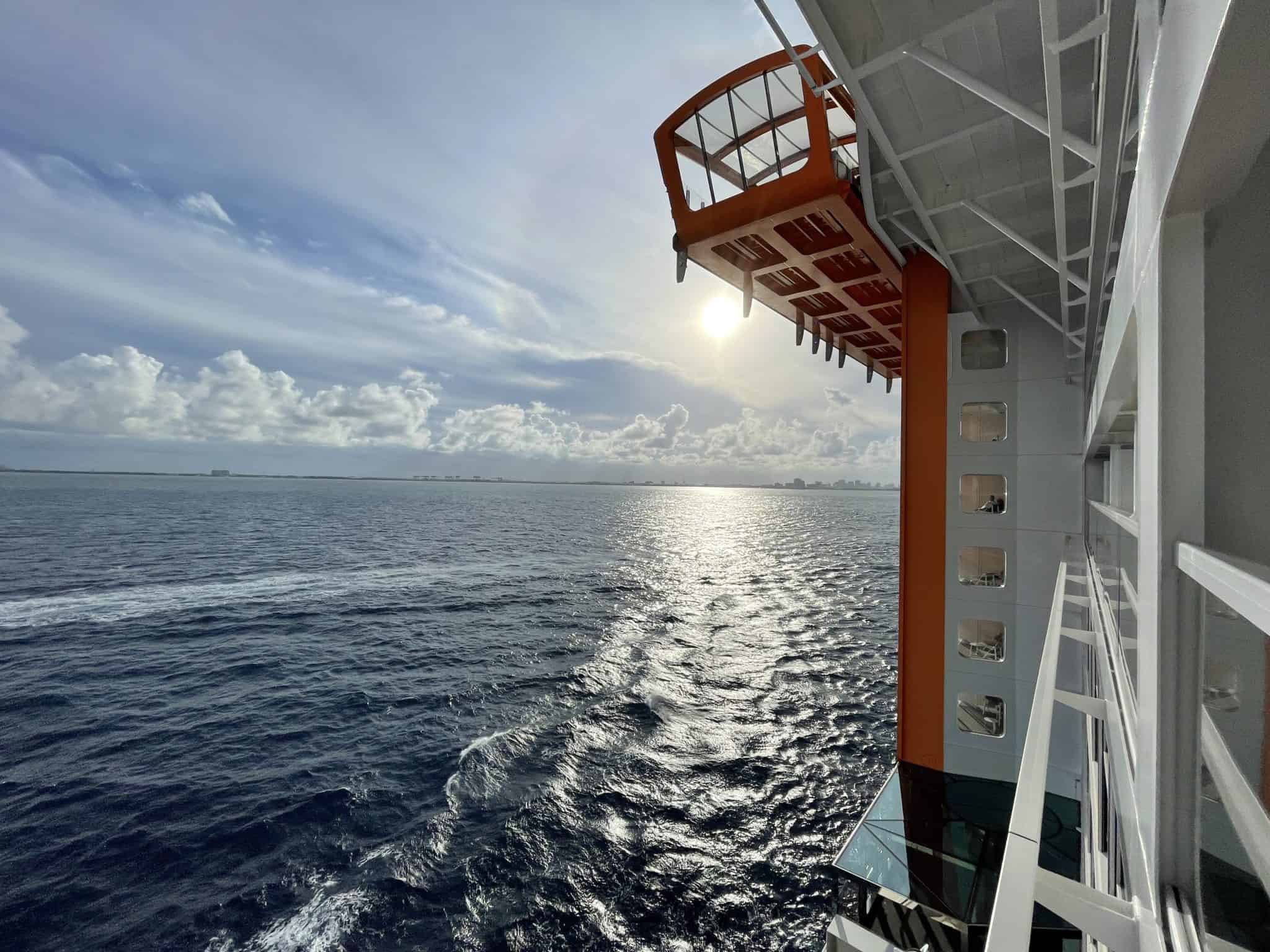 We hope you enjoyed this little gallery of photos from embarkation day on Celebrity Edge!
READ NEXT: Carnival Cruise Line Details New Mardi Gras Eatery Chibang!
Pin it!