Unvaccinated guests or those who choose not to reveal their vaccination status will find some parts of the ship off limits when Freedom of the Seas departs PortMiami on July 2 as the first Royal Caribbean-branded vessel to depart from the U.S. since March 2020.
Judging from the list, the cruise line is only restricting access to places where social distancing cannot be easily achieved. There will still be plenty of dining, drinking, entertainment, and activity options for all passengers.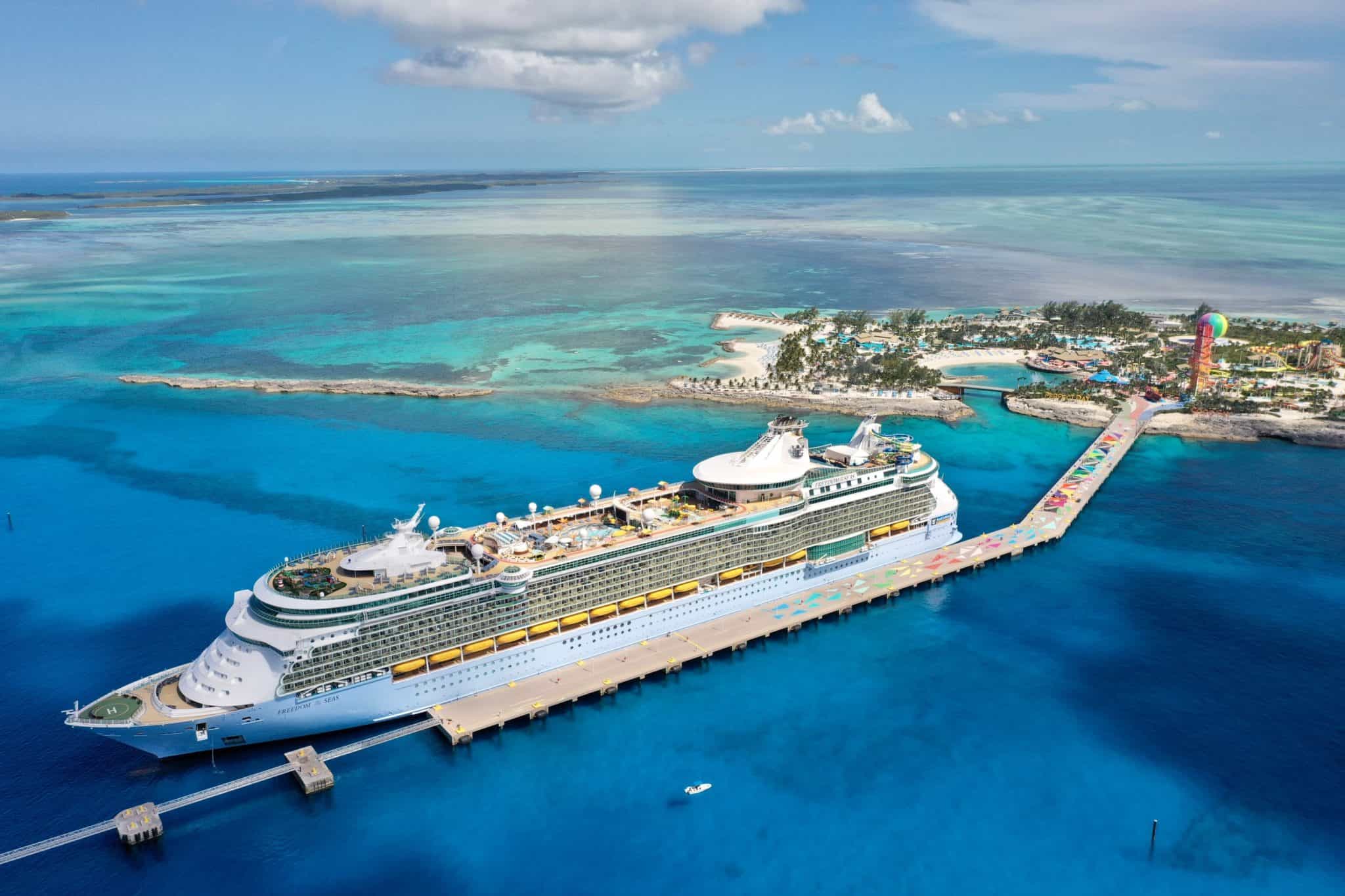 Guests who have been fully vaccinated against COVID-19 will have full access to venues onboard, and won't need to wear a mask at vaccinated-only venues. Unvaccinated adult guests will face additional testing fees as well as more stringent health protocols. Testing fees will be covered for children who are still ineligible for vaccinations.
"On your sailing, most guests (and all our crew) will be vaccinated and those that aren't are primarily children," the cruise line stated in an email to guests booked on Freedom's first cruise.
READ MORE: Celebrity Edge's Return Sailing Emotional For All — But The Really Big Day Is Still Coming
But those who aren't vaccinated, which Royal Caribbean says will mostly be guests under 16 years of age, won't be able to access some restaurants, bars, pools, and shows. They'll be unable to book Vitality Spa services, and will have restricted hours when they can work out at the Vitality Fitness Center.
Groups with a mix of vaccinated and unvaccinated guests, including parents with children, are being advised to stick to venues designated as unvaccinated when together. Restaurants and venues that are open to all guests will have socially distanced seating. Open air decks, pools, and activities will be open to all.
Freedom guests will need to use their SeaPass card to access lounges, shows, and dining venues. Unvaccinated guests will have a hole punched in their SeaPass card, while vaccinated guests will wear a wristband to quickly distinguish their status.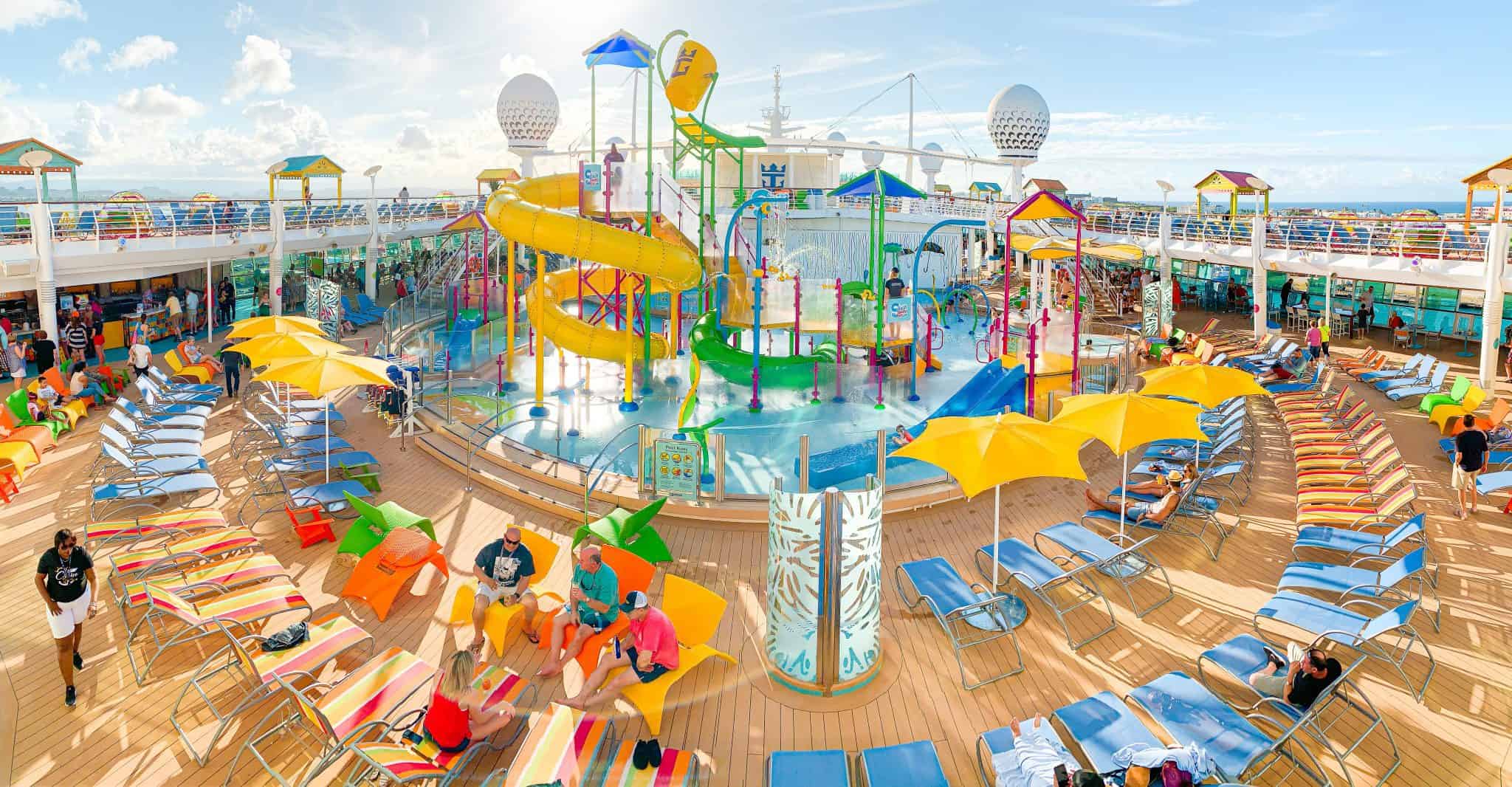 Here's a quick snapshot of which Freedom of the Seas venues will be off limits for unvaccinated guests:
Restaurants: Chef's Table, Izumi Hibachi & Sushi, and the Main Dining Room Deck 3 will be closed to unvaccinated guests. But they will be welcomed to the Main Dining Room Deck 4 and there will still be plenty of dining choices, including Chops Grille, El Loco Fresh, Giovanni's Italian Kitchen, Johnny Rockets, Cafe Promenade, Sorrento's Pizza, Windjammer Marketplace and Ben & Jerry's.
Bars & Lounges: Unvaccinated guests will not be able to go to the R Bar, Schooner Bar, The Pub, and the Viking Crown Nightclub. That still leaves 10 choices, including Boleros, The Lime & Coconut, Studio B Bar, Vintages, Diamond Club, Playmaker's Sports Bar, and others.
Pools: The Main Pool and Whirlpools, Splashaway Bay and Whirlpools, and the Sports Pool will be open to all guests. Only the Solarium Pool and its bar will be restricted to vaccinated guests only.
Shows & Activities: Unvaccinated guests will not be able to attend the 70s Party in Studio B, the RED Party, and CrazyQuest. They will be able to catch the Royal Theater Show on Deck 4 only, and select showtimes of the Studio B Ice Skating Show.
Fitness & Shopping: As mentioned above, the Vitality Spa will be open to vaccinated guests only, and the fitness center will have dedicated hours for unvaccinated guests. The Casino Royale, Casino Bar, and Art Auctions will be open only to those who are vaccinated.
Shore Excursions: All guests will be able to explore freely during Freedom's stop at private island Perfect Day at CocoCay. During the port call at Nassau, however, unvaccinated guests will have to book escorted tours to comply with local regulations.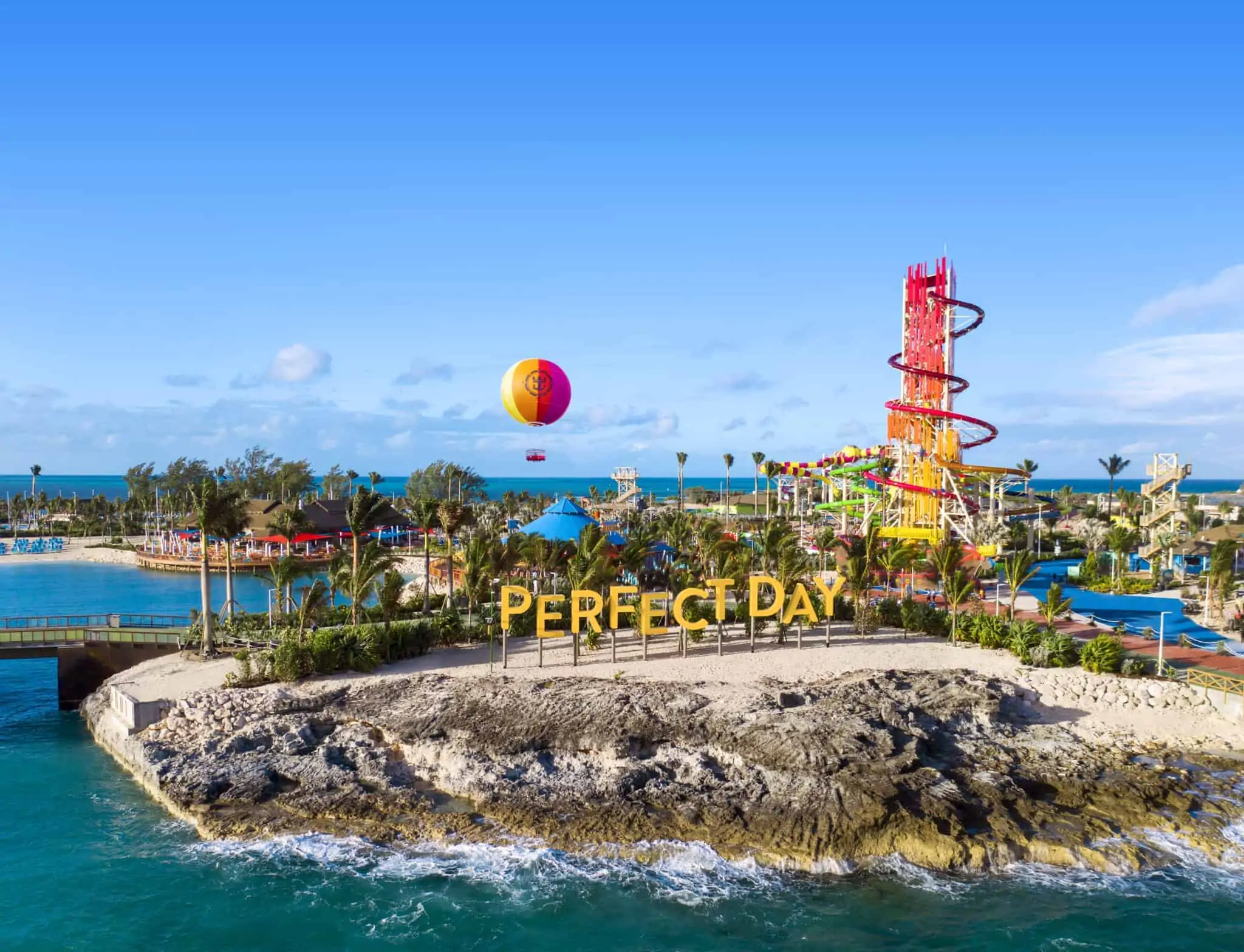 READ MORE: First Cruise Ship Departs Miami for Required CDC Test Voyage
Of course, in this dynamic restart environment, things can change quickly and probably will, depending on the success of early sailings. It's also important to note that all of the above information applies on Freedom of the Seas voyages in July. Royal Caribbean has not yet released similar information about other ships. 
A total of six Royal Caribbean ships are scheduled to restart operations from ports in Florida and Texas during July and August.
Late last week, two passengers under the age of 16 onboard Adventure of the Seas' second sailing from Nassau, Bahamas tested positive for COVID-19.
The positive cases were discovered during routine testing aboard the ship, which is required for American passengers before they return home to the United States. Both guests were quarantined immediately, and testing of close contacts revealed no further cases.