It's a question that most cruisers want to know before they pick the ship they will sail on: which dining is complimentary and which venues do I have to pay for? It can make or break someone's decision to sail on a particular ship or even cruise line.
15 Free Food Spots on Carnival Vista
1. Main Dining Room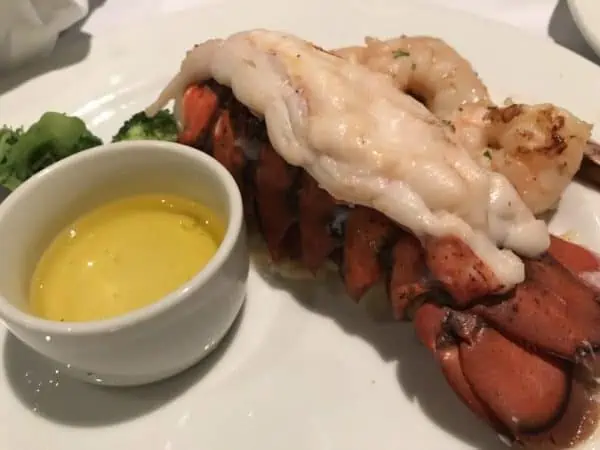 There are two main dining rooms onboard Carnival Vista – Reflections and Horizons. The aft dining room, Horizons, is used for Your Time Dining, while the midship dining room, Reflections, is used for set dining times at 6 p.m. and 8:15 p.m.
We recommend: Ordering two meals on select nights like lobster and a prime rib. The perfect surf and turf combo.
2. BlueIguana Cantina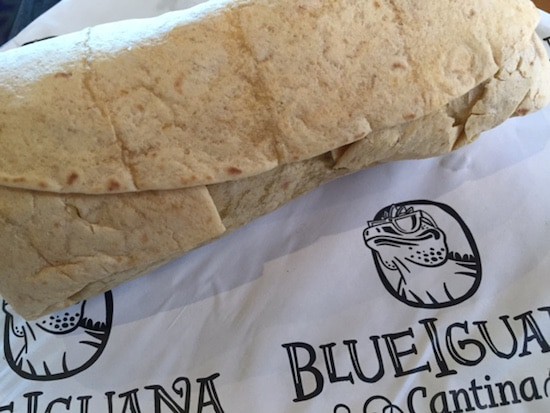 This venue is open for breakfast and lunch, and features some Mexican-inspired favorites; tacos and burritos.  They're made-to-order and can be personalized at the extensive salsa and toppings bar.
We recommend: The breakfast burrito in the morning (we tried ham and eggs.. mmmm) and tacos in the afternoon.
READ MORE: 35 Carnival Vista Tips
3. Guy's Burger Joint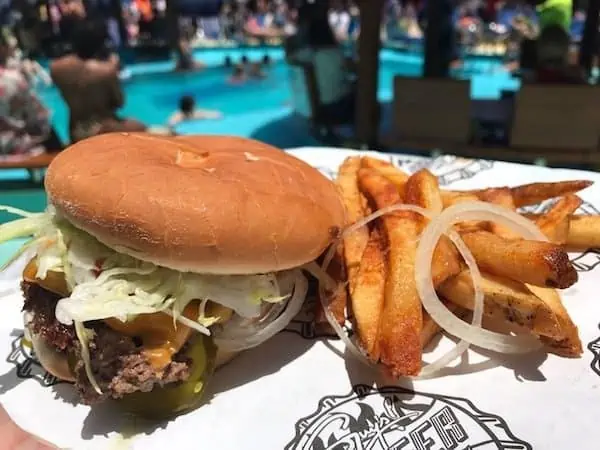 Located poolside on the Lido Deck, this is by far one of the best burgers at sea. This is a partnership with celebrity chef Guy Fieri and has different burgers to choose from, along with seasoned hand-cut fries. The venue is typically open from noon to 6 p.m. every day.
We recommend: The Ringer, a burger topped with an onion ring, barbecue sauce, and signature donkey sauce.
4. Lido Deck Marketplace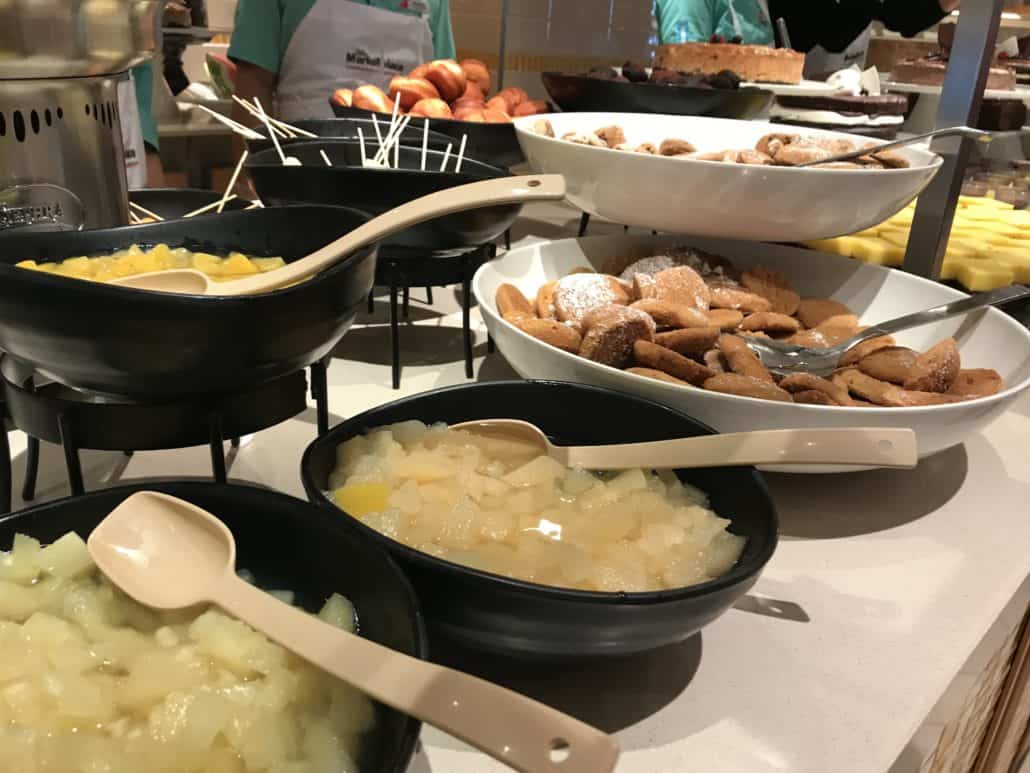 Otherwise known as the cruise ship buffet. Within the lido deck you'll find different stations like comfort food, a salad bar, The Sweet Spot for desserts, various meats, and a bread station.
We recommend: The dessert bar.
5. Captain's Pasta Bar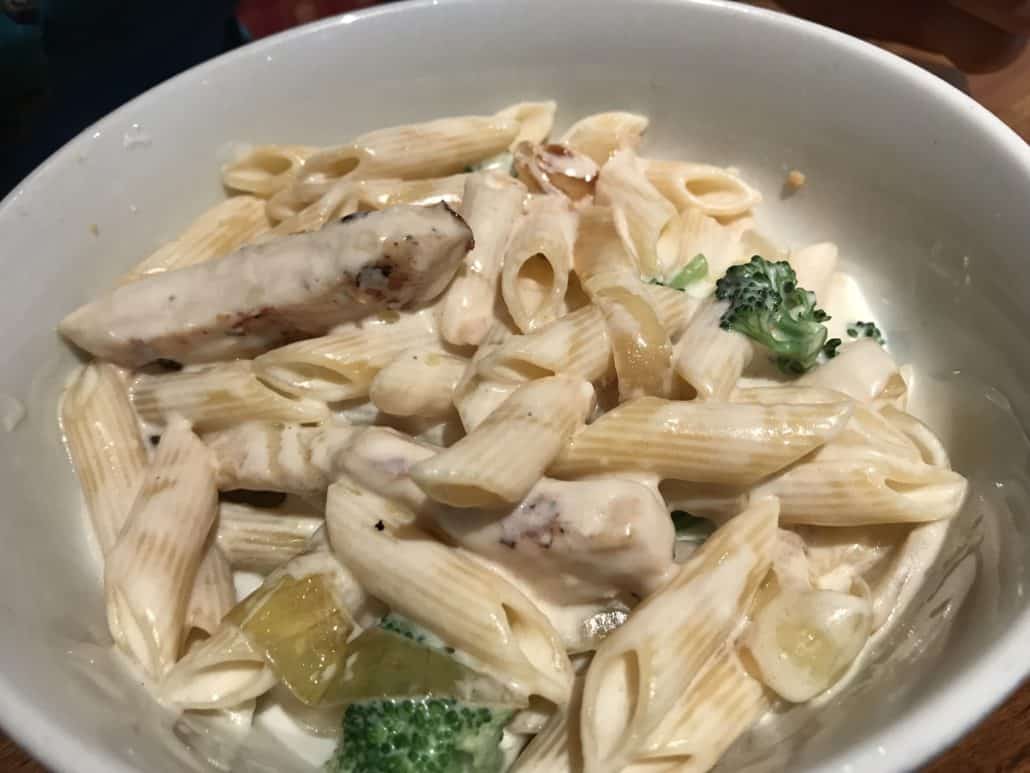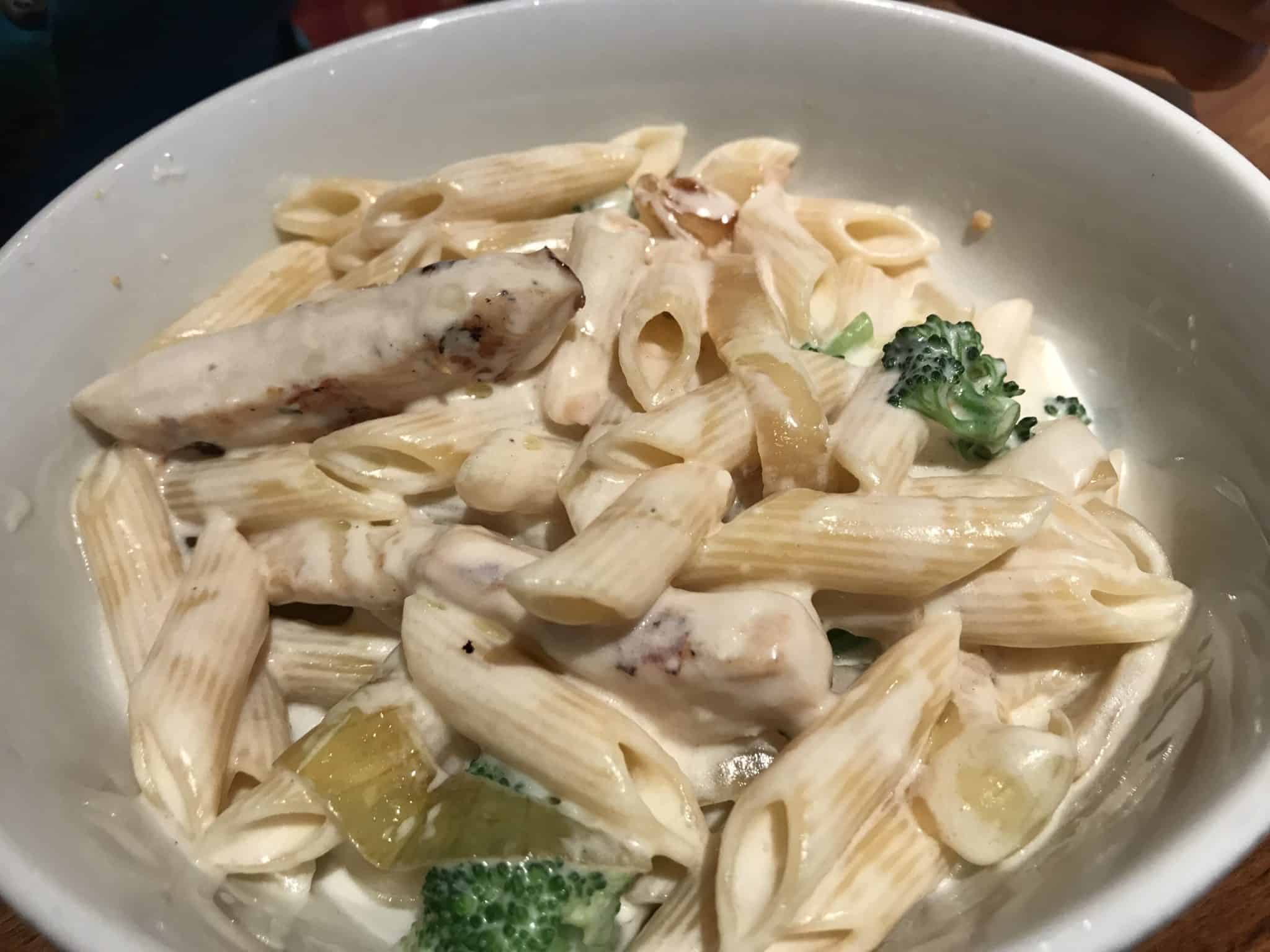 This free lunch time venue is located in Cucina del Capitano and guests can pick what kind of pasta and toppings they want for lunch.
We recommend: Penne Alfredo with chicken and broccoli.
6. Mongolian Wok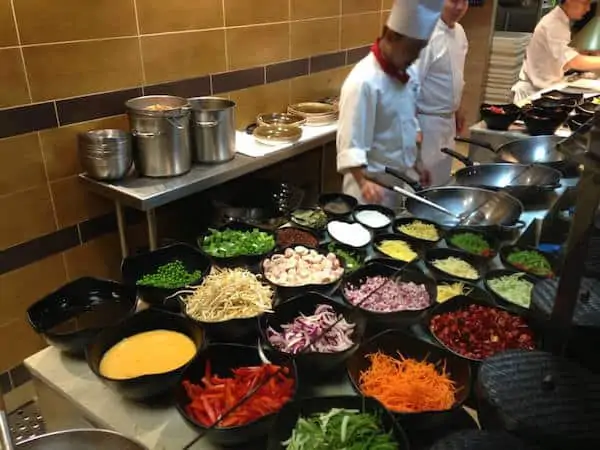 Located in JiJi's Asian Kitchen, guests can put together their own Mongolian Wok dish, picking their noodles, spices, meat, and veggies.
We recommend: Cellophane noodles or lo mein with your favorite meat and veggies – you can't really go wrong here! Pay attention to the spiciness – there are pepper symbols on the menu to warn you if something is hot.
7. Fresh Creations Salad Bar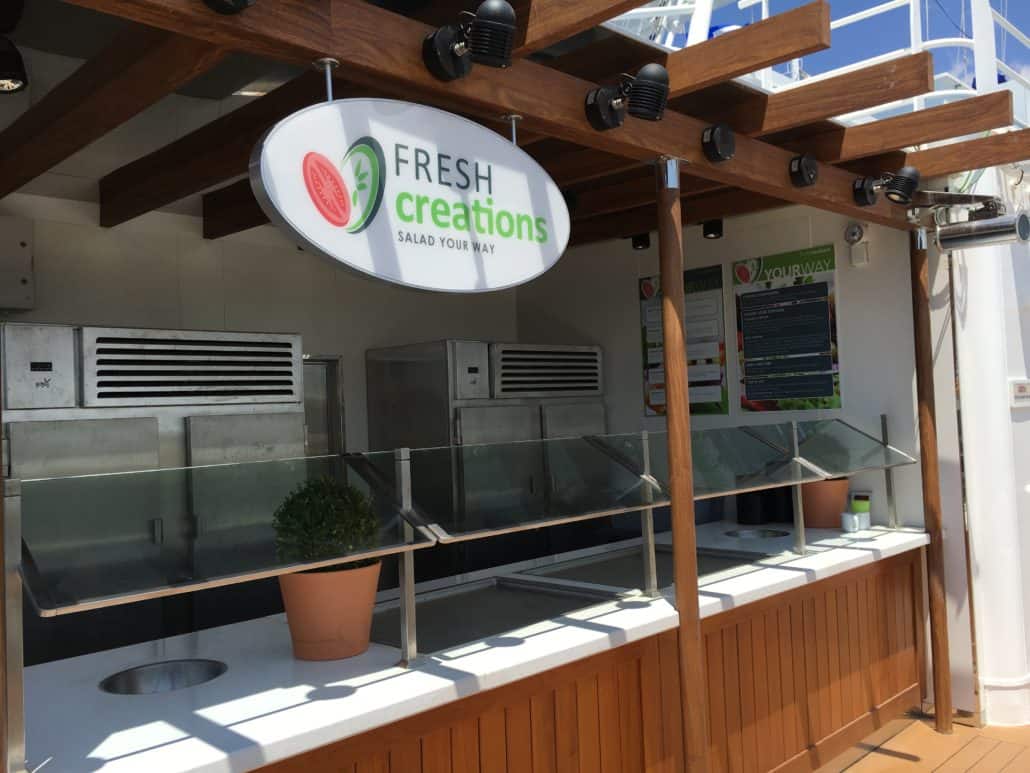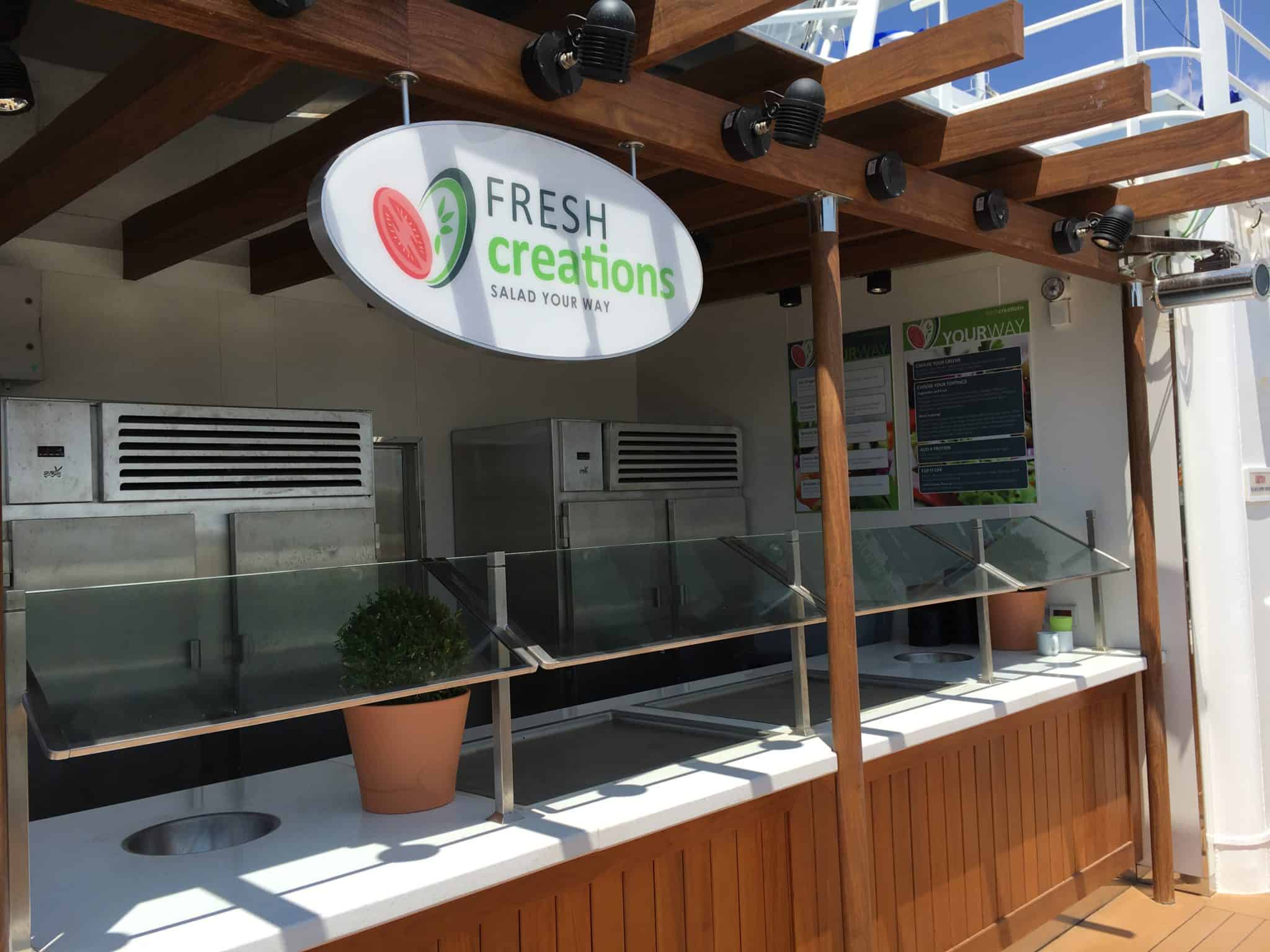 You'll find this venue in the adults-only Serenity area. Open only on sea days, guests can pick what kind of salad they want and have a refreshing salad custom made for them.
We recommend: Zensalada salad
8. Guy's Pig & Anchor Bar-B-Que Smokehouse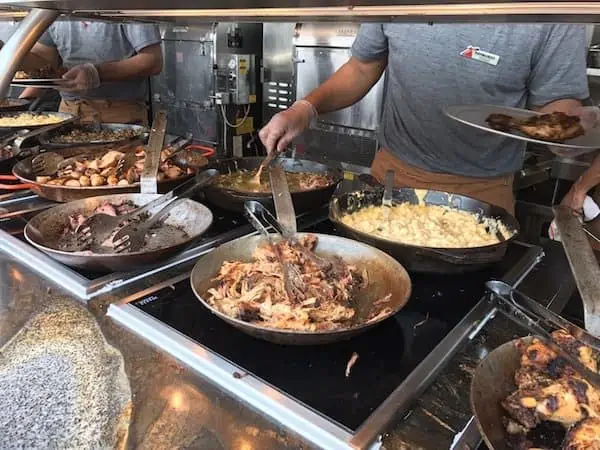 Legit with a real deal barbecue smoker and a personal favorite with selections of barbecue chicken, pork, beef, and sausage with all the trimmings. This area gets pretty busy on embarkation day because people flock to it. The venue is open on sea days and select port days, so you may find less of a wait then.
We recommend: The sliced beef and chicken, along with the brown sugar barbecue sauce
9. Pizzeria Del Capitano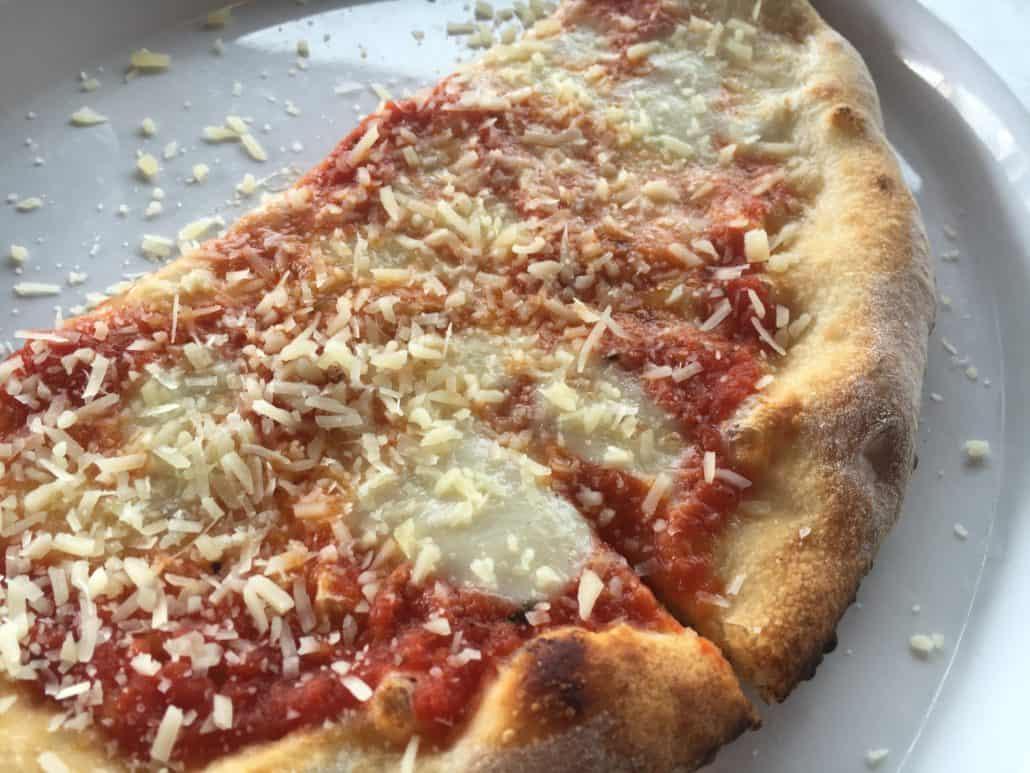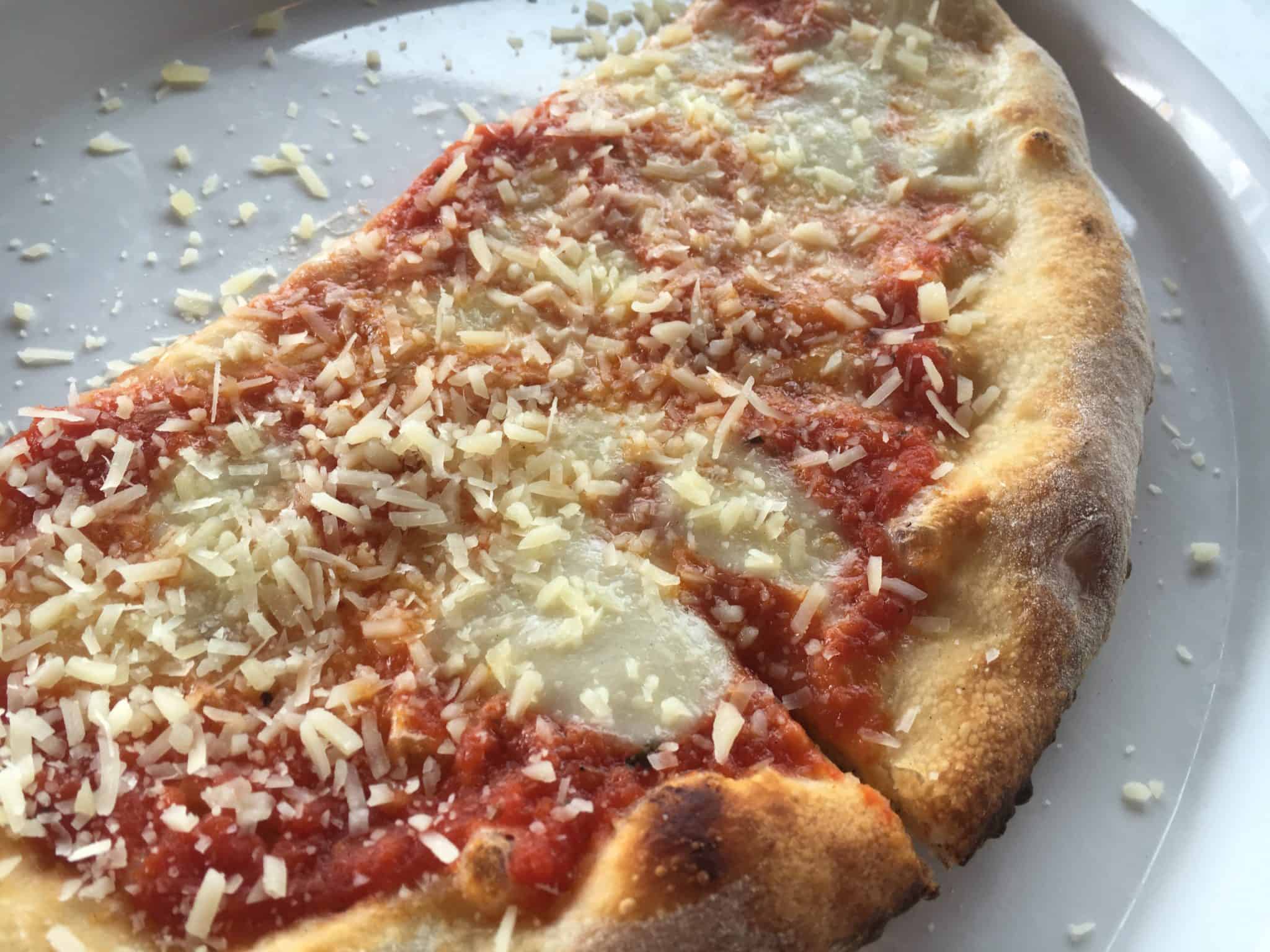 As a true pizza joint should be, this venue is open around-the-clock. Located in the back of the ship on deck 10, you can choose from five different personal pizzas or a salad. The pizzas are made to order so there could be a few minute wait after you order but it's well worth it.
We recommend: The margherita pizza
10. Sea Day Brunch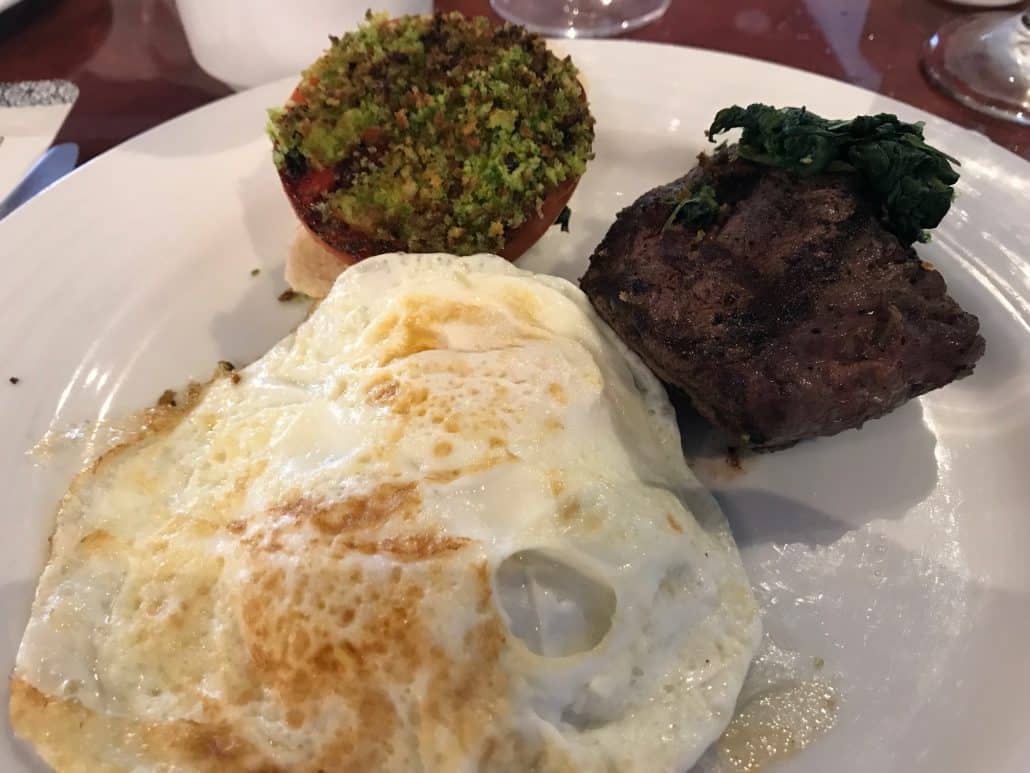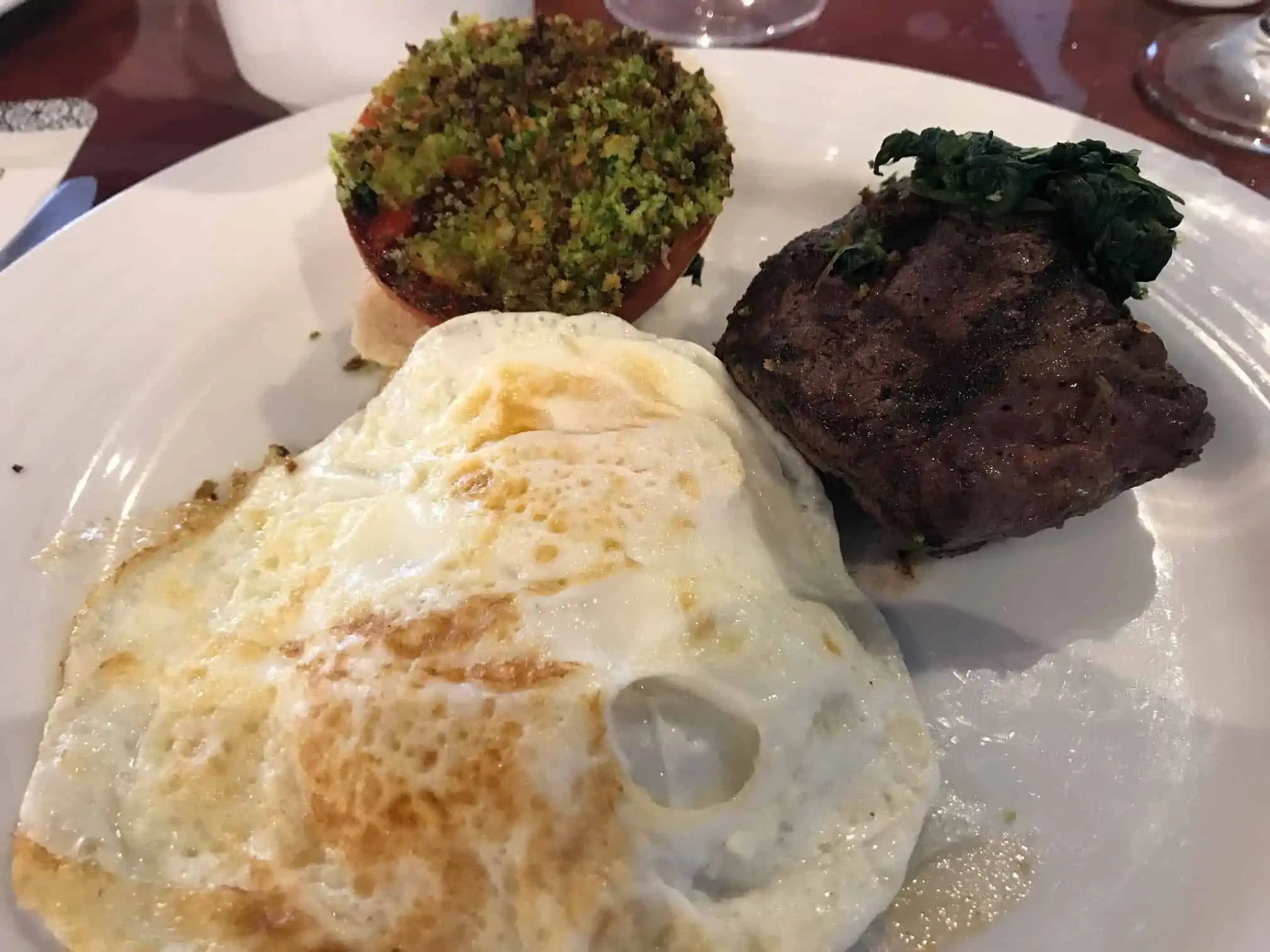 A favorite on Carnival Vista that is held on their signature Fun Days at Sea. The brunch menu has everything from steak and eggs to huge servings of fried chicken mac and cheese and salmon dishes. They will typically seat you right when you walk into the dining room but if you're there during peak times, you could wait a few minutes. Brunch is served from 8:30 a.m. to 1:30 p.m.
We recommend: Huevos rancheros and fried chicken mac and cheese. Also – the chocolate muffins in the basket are delicious.
11. The Carnival Deli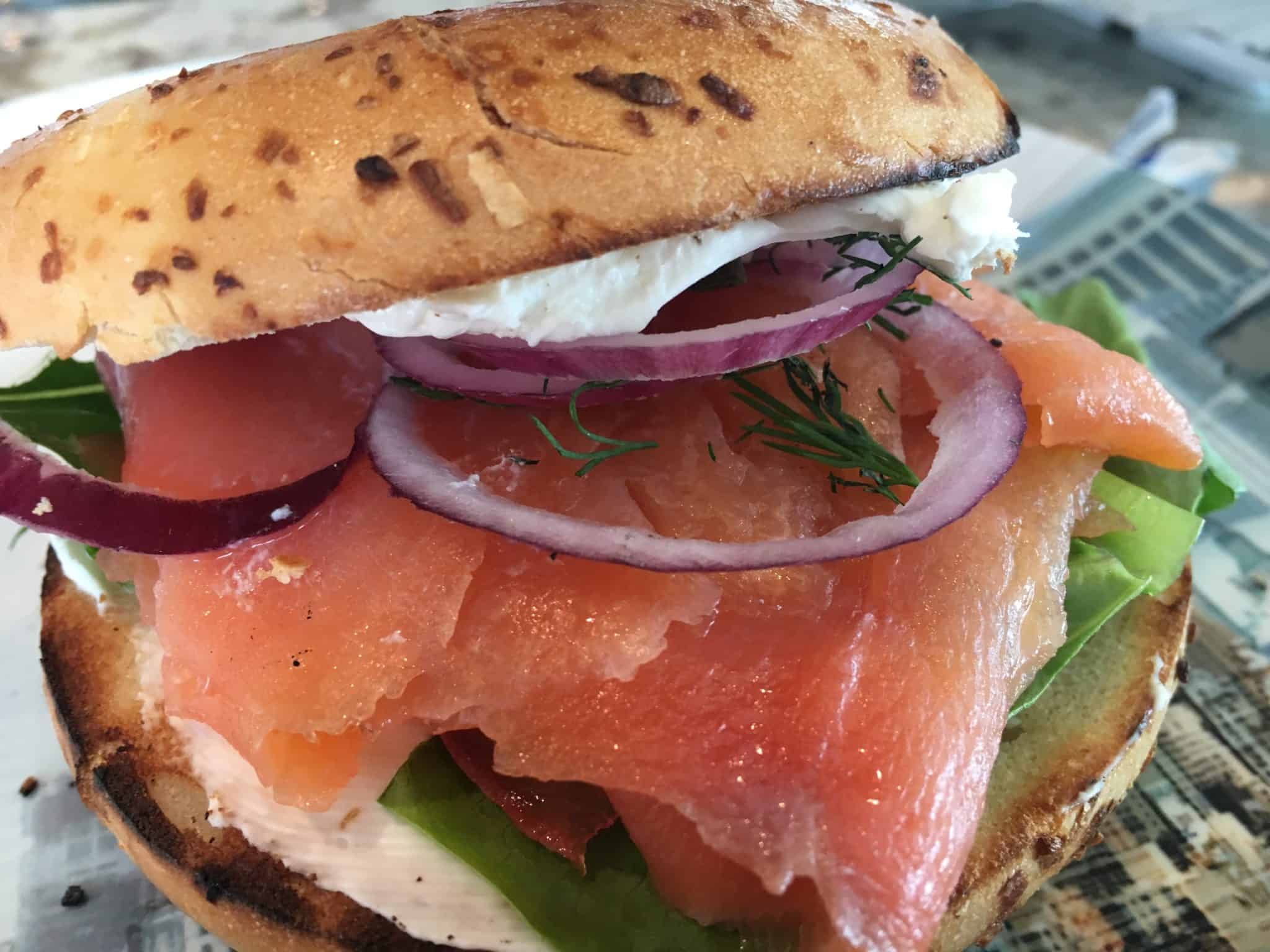 In late 2017, Carnival revamped the menu in the deli to change it from basic sandwiches to menu items with a little more variety. The deli station is located in the back of the Lido Marketplace and is typically open from 11:00 a.m. to 11:oo p.m.
We recommend: a reuben sandwich and salted chocolate chip cookie
12. The Taste Bar 
This one is kind of tucked away in the Ocean Plaza on deck five and is only open during dinner times. Here you can sample items from the specialty venues around the ship. You'll find items like meatballs from Cucina del Capitano and Short rib croquettes from the steakhouse. This is a perfect snack before dinner or stop by before, during, and after dinner if you like it that much!
We recommend: Nonna's meatballs (from Cucina del Capitano)
13. Salad Bar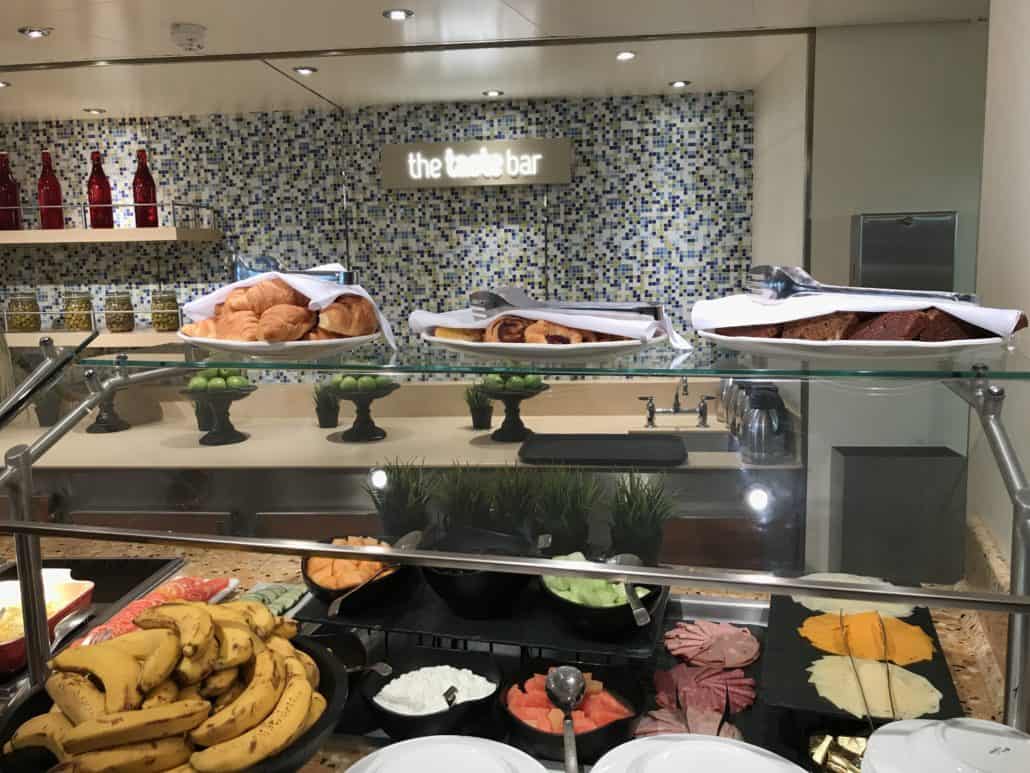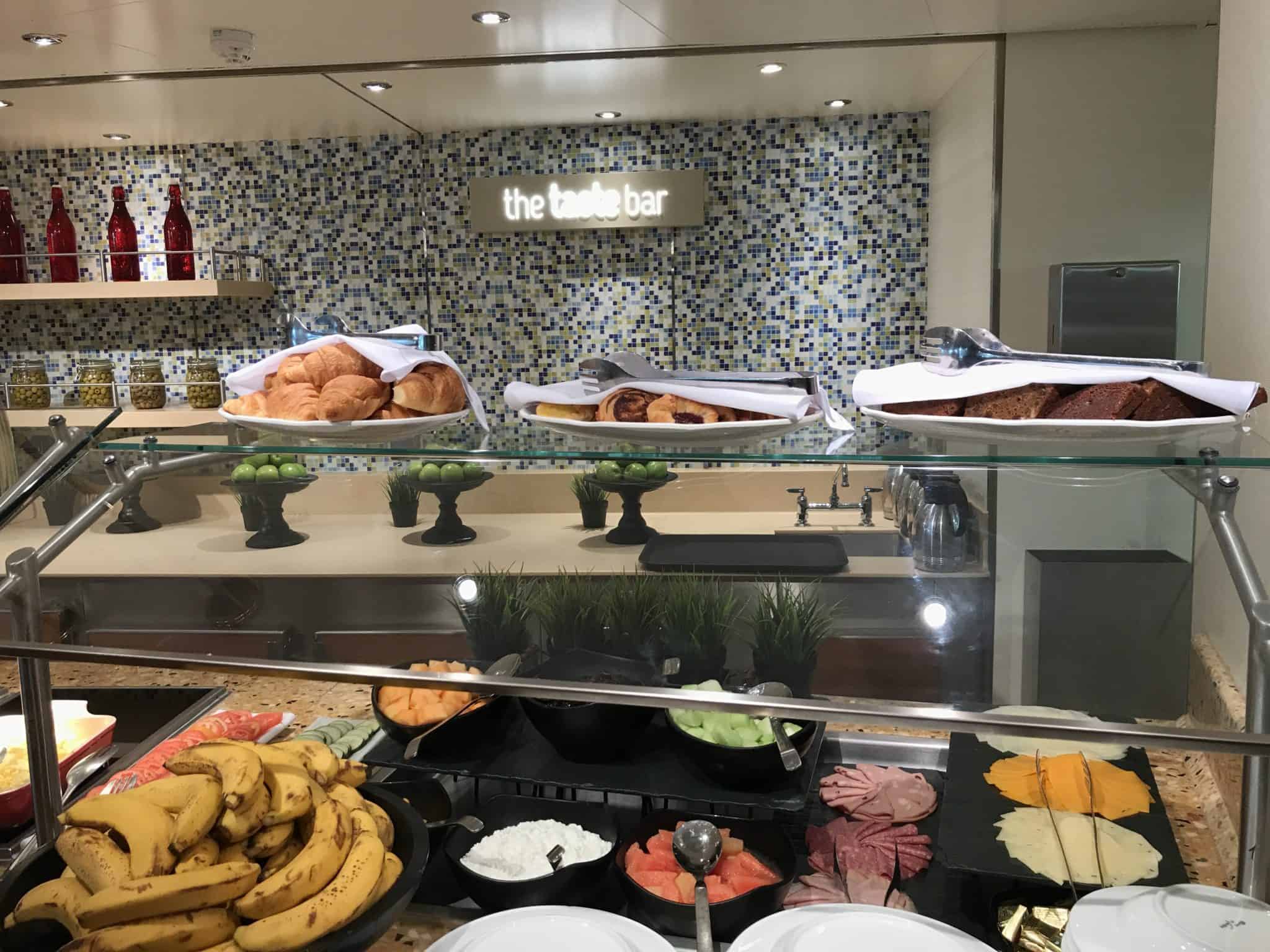 The same location as the Taste Bar. On select days it's set up as a salad bar for guests to avoid the craziness of the Lido Marketplace.
We recommend: A salad (anything you want!)
14. Swirls Ice Cream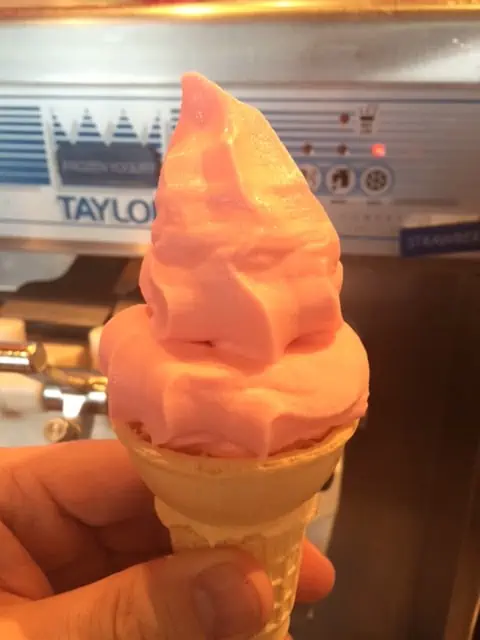 Inside the Lido Marketplace, guests can choose between frozen yogurt and soft serve ice-cream. Typically it's vanilla, chocolate, or mixed ice cream but they add strawberry in there every other day.
We recommend: The elusive strawberry ice cream
15. 24-Hour Room Service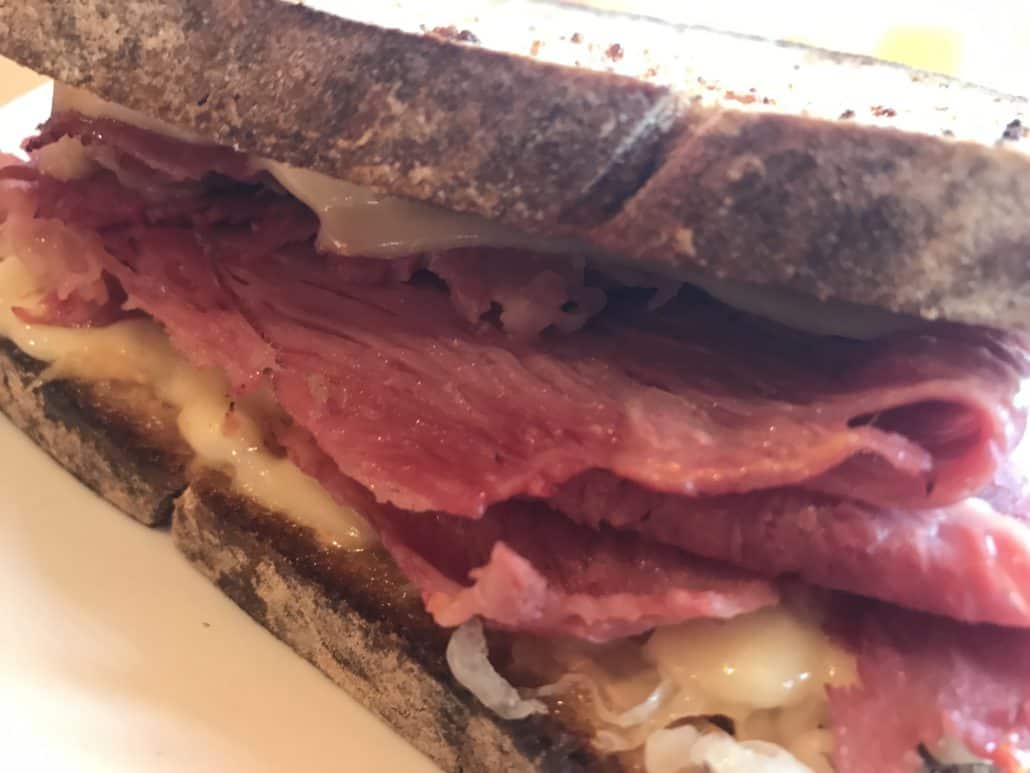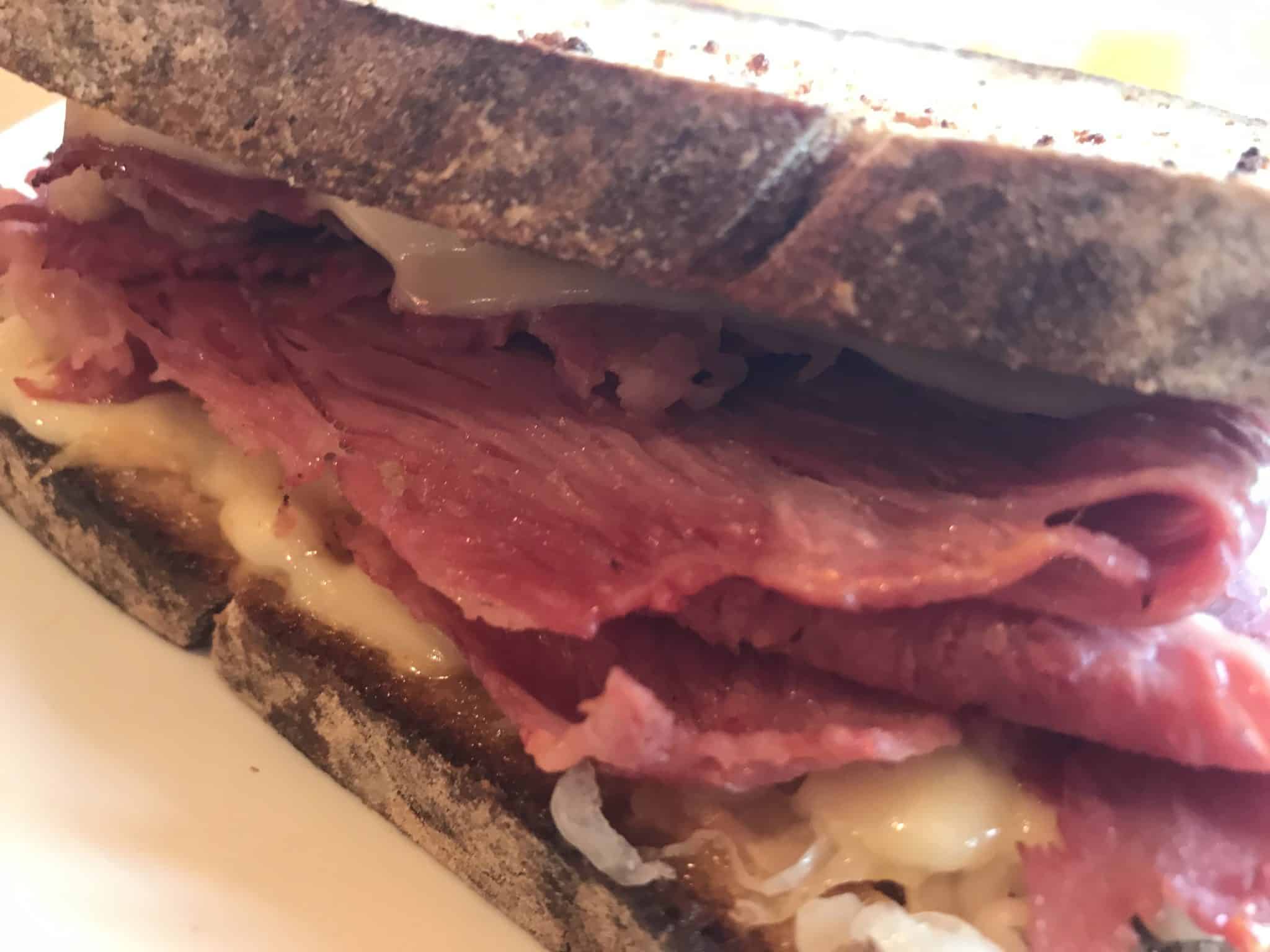 You can place your order for room service from your stateroom and get items like a reuben, cookies, a salad, and different beverages. Take note that not all items are complimentary for room service. There is a $5 fee that applies to hot items like the chicken quesadillas, french fries, and chicken wings.
We recommend: Chicken quesadillas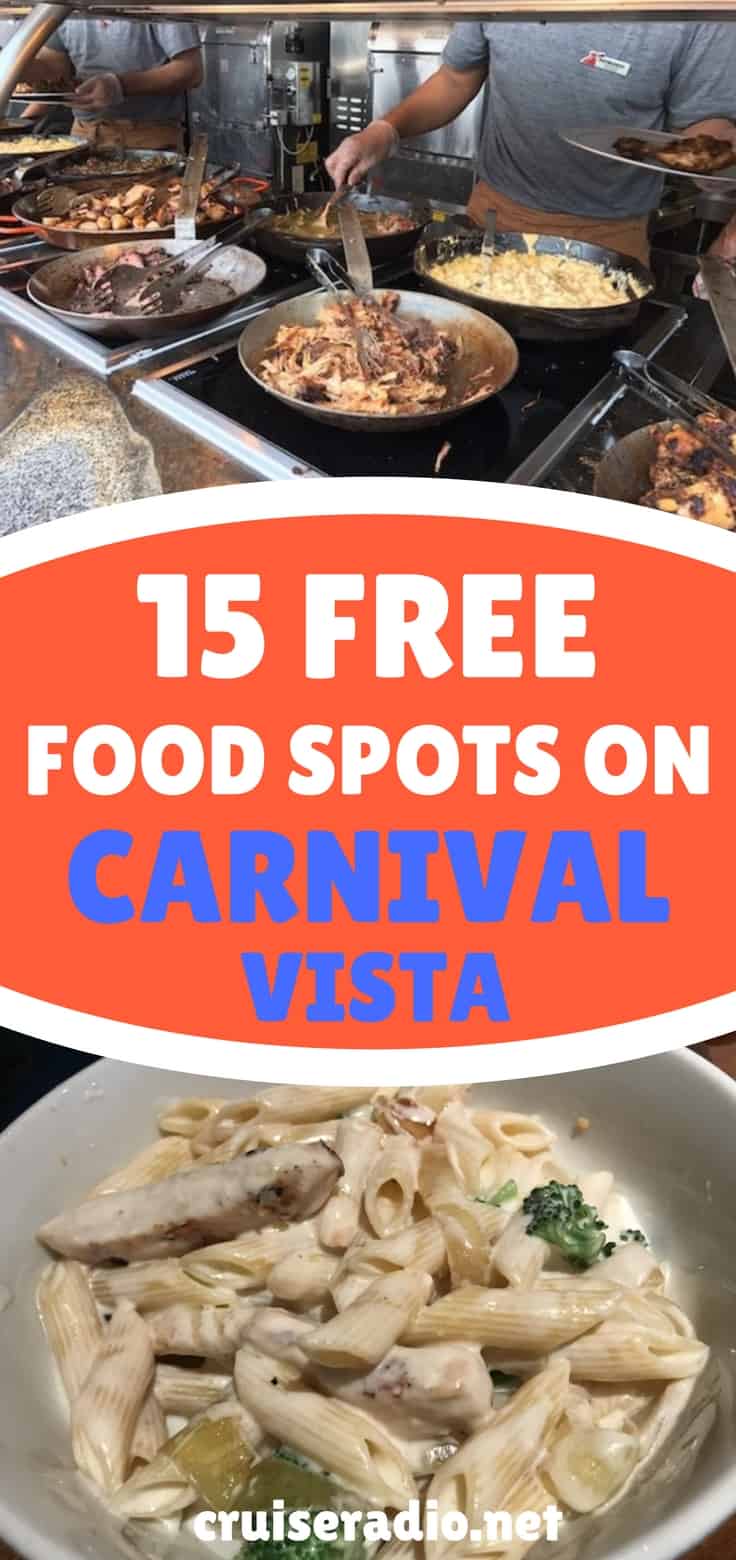 SaveSave