We have 35 Carnival Vista tips for you to use before your next Carnival sailing. Larger than their previous vessels and packed with features, some of which were firsts for not only Carnival but the cruise industry, Vista was specifically designed to help passengers connect with the oceans.
Read More: Ultimate Guide to Carnival Vista
The SkyRide took guests to new heights; the Dreamscape funnels allowed them to see things in a different light; and the Havana area redefined what relaxation could be.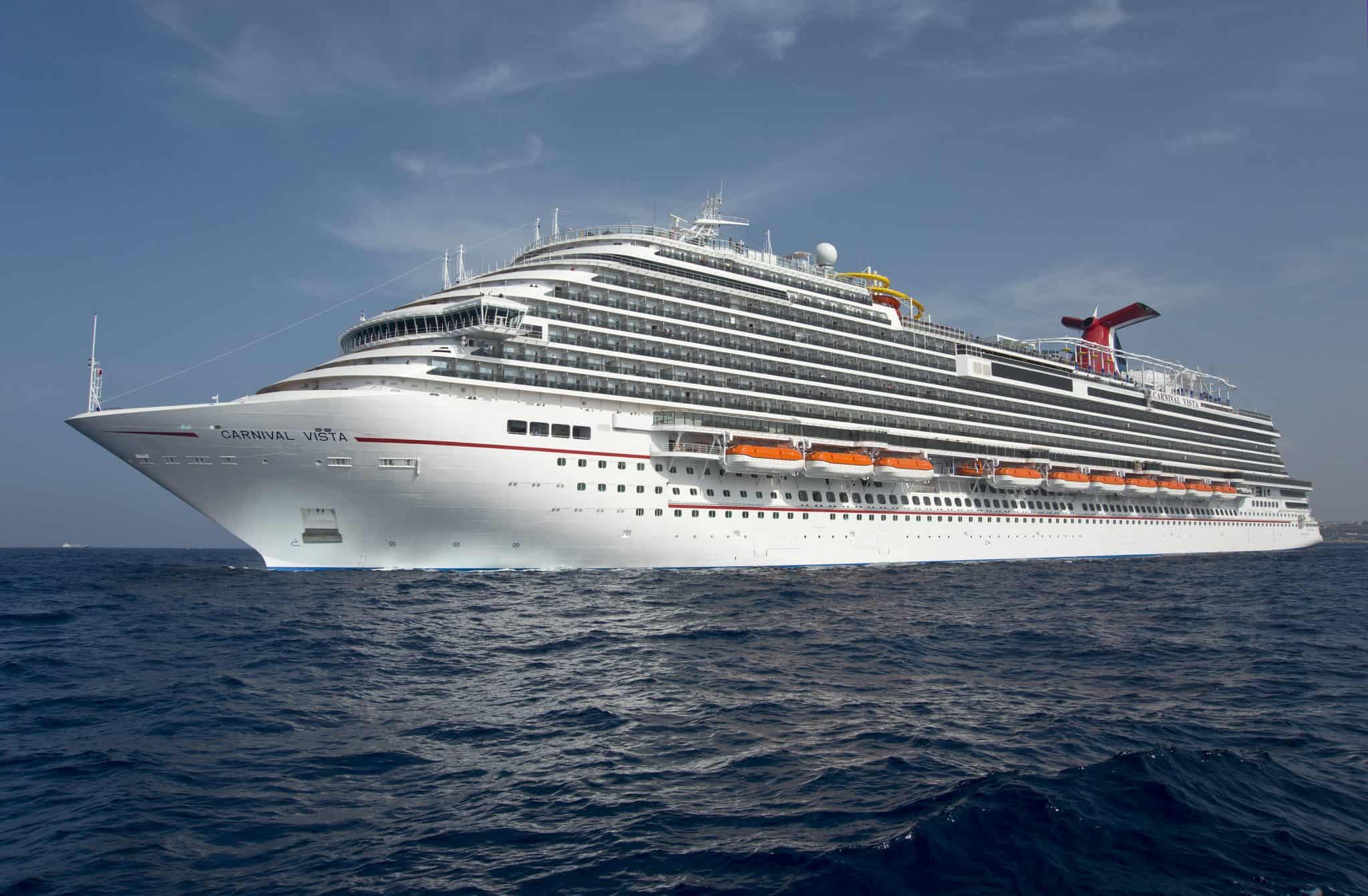 Since then, Vista has been joined by her sister, the Carnival Horizon (with a third, the Panorama, on her way). Whether you're sailing this ship for the first time or taking her for another spin, I thought I'd offer you some tips, tricks and notes that will help you get the most out of your time on board. Some of these will be specific to the Vista, while others are more general and could be applied to numerous ships across the Carnival fleet. And while some might seem obvious to seasoned cruisers, it's worth remembering when you first approached a cruise ship and, staring at the floating city parked alongside the pier, wondered what the heck you'd gotten yourself into… and wished someone had better prepared you. Which is exactly what we're going to do here today.
Ready? Let's dive in.
1. Hit the SkyRide sooner rather than later.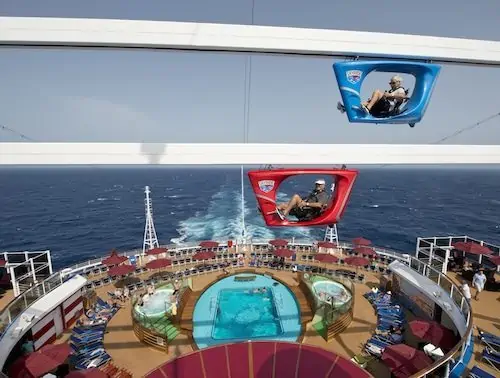 If it's open when you board the ship, go for it! There are a couple reasons I suggest this. For one thing, the SkyRide is crazy popular. That first day, people are so busy getting their bearings and settling in that the last thing on their minds is pedaling around the ship on a suspended bicycle. Plus, what if you put this off and suddenly, on the last day, find yourself wanting to hop on… only to have bad weather shut the attraction down? The SkyRide is one of the most unique attractions you'll find on any ship, and it would be a shame to miss out on experiencing it.
Watch Now: Video tour of SkyRide on Carnival Horizon
2. Don't get sucked in by the atrium's Dreamscape.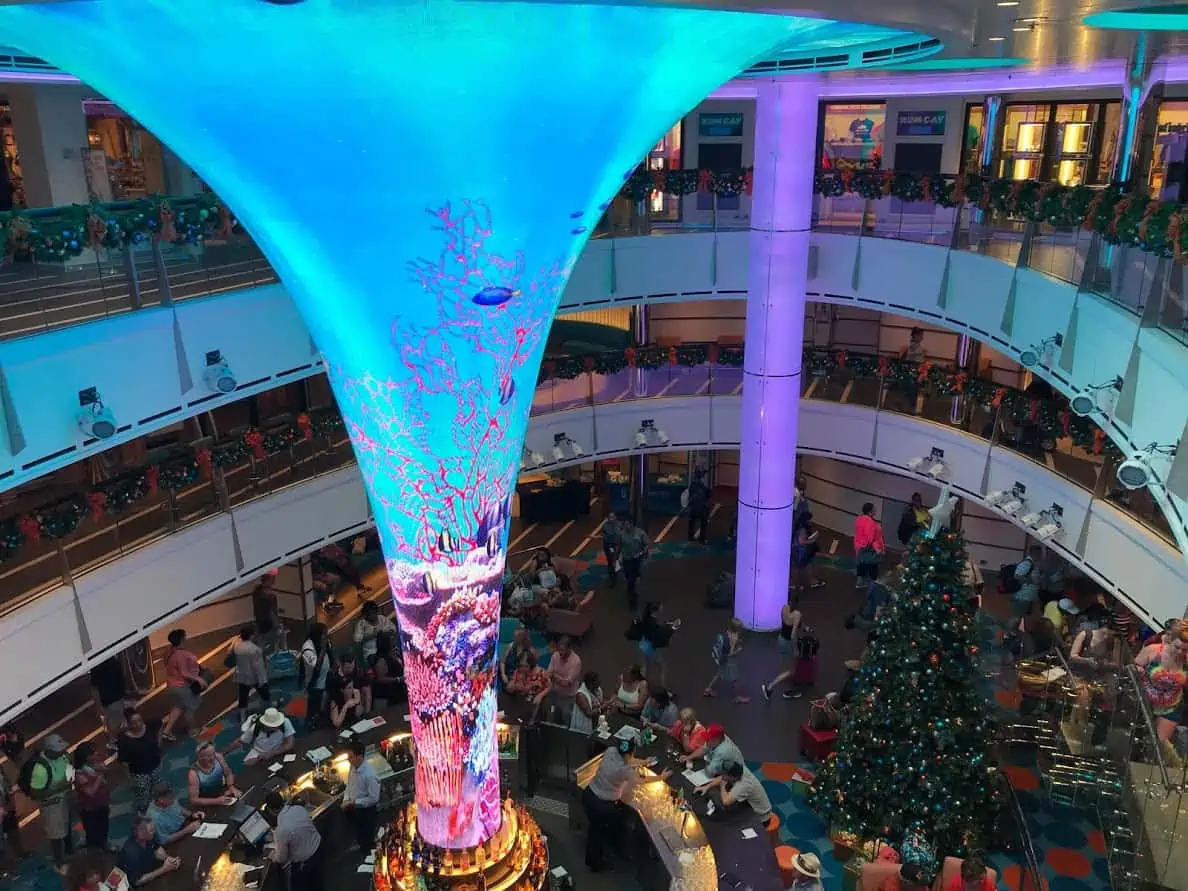 Vista makes a heck of a great impression, given that the first thing you see upon boarding is the gorgeous atrium. And there, right at the center of this space, is the Dreamscape funnel, drawing people toward it like a moth to a flame… especially since at her base sits a bar, perfectly positioned to welcome you to your vacation with a Kiss On The Lips. (The cocktail, not an actual buss!) But a whole lot of people are going to be heading for that bar and, guess what? There are a lot of other great spots to grab a cocktail without having to deal with the crowds.
3. Don't try sneaking into the Havana Retreat.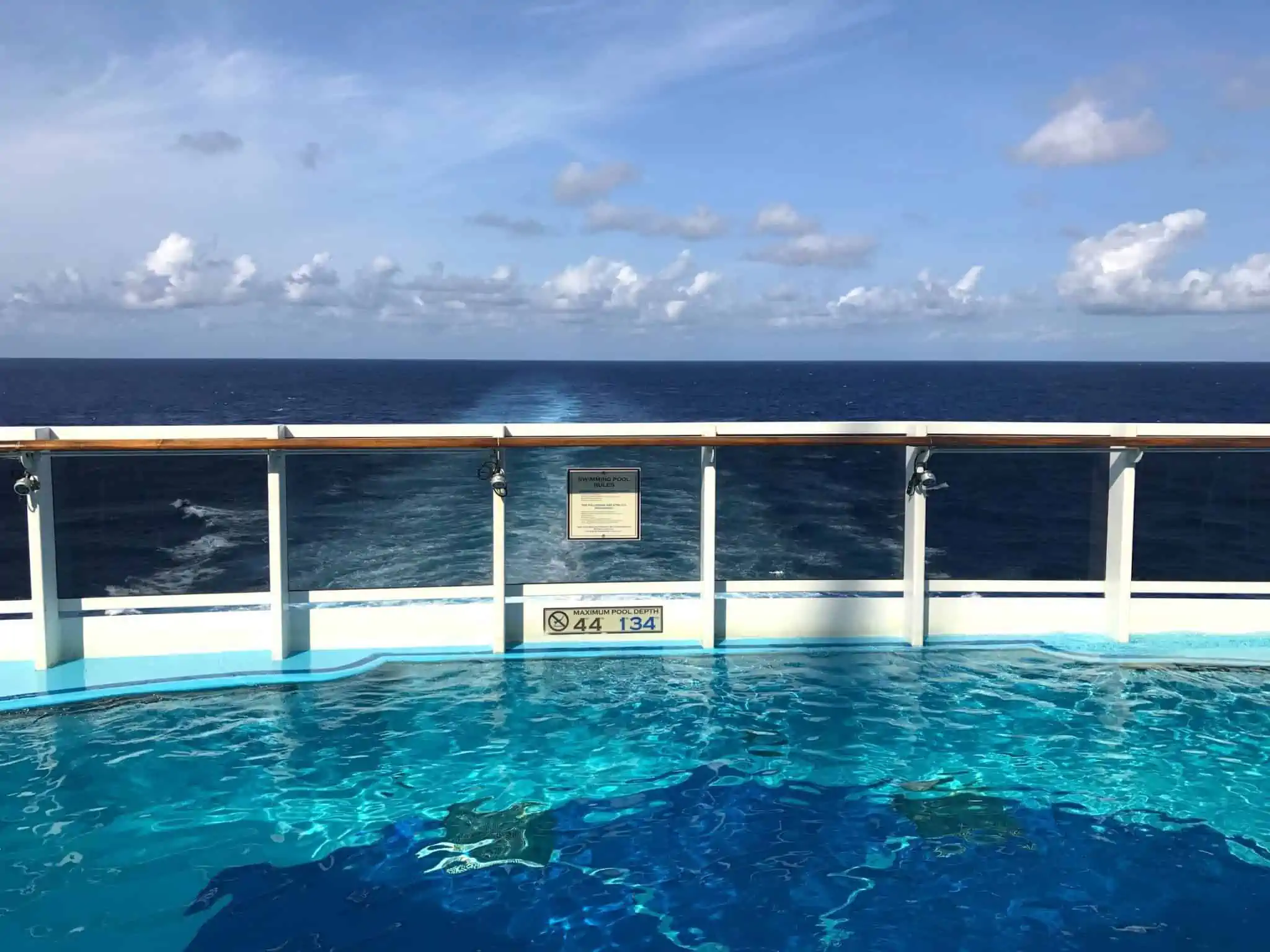 You won't be the first person to attempt it, nor will you be the last. You also won't be the first (or last) person to be politely but firmly turned away. And while you might find that annoying, remember: the folks staying in the Havana section paid extra for the privilege of having this sanctuary to themselves during the daytime. If you order a hamburger in a restaurant, you can't be upset because someone at the next table was willing to pay for the steak.
4. Do hit the Havana Retreat after 7 p.m.
During my sailings on both Vista and Horizon, it surprised me how many people didn't realize that after 7 p.m., the Havana area is open to all guests. Don't make the same mistake… be sure to head here after 7 p.m.! If the timing works out, this is a great place to watch a sunset or enjoy a sailaway. It's also a beautiful place to enjoy a late-night cocktail as you look up at the stars and listen to the ship's wake.
5. You can order food at the RedFrog Pub.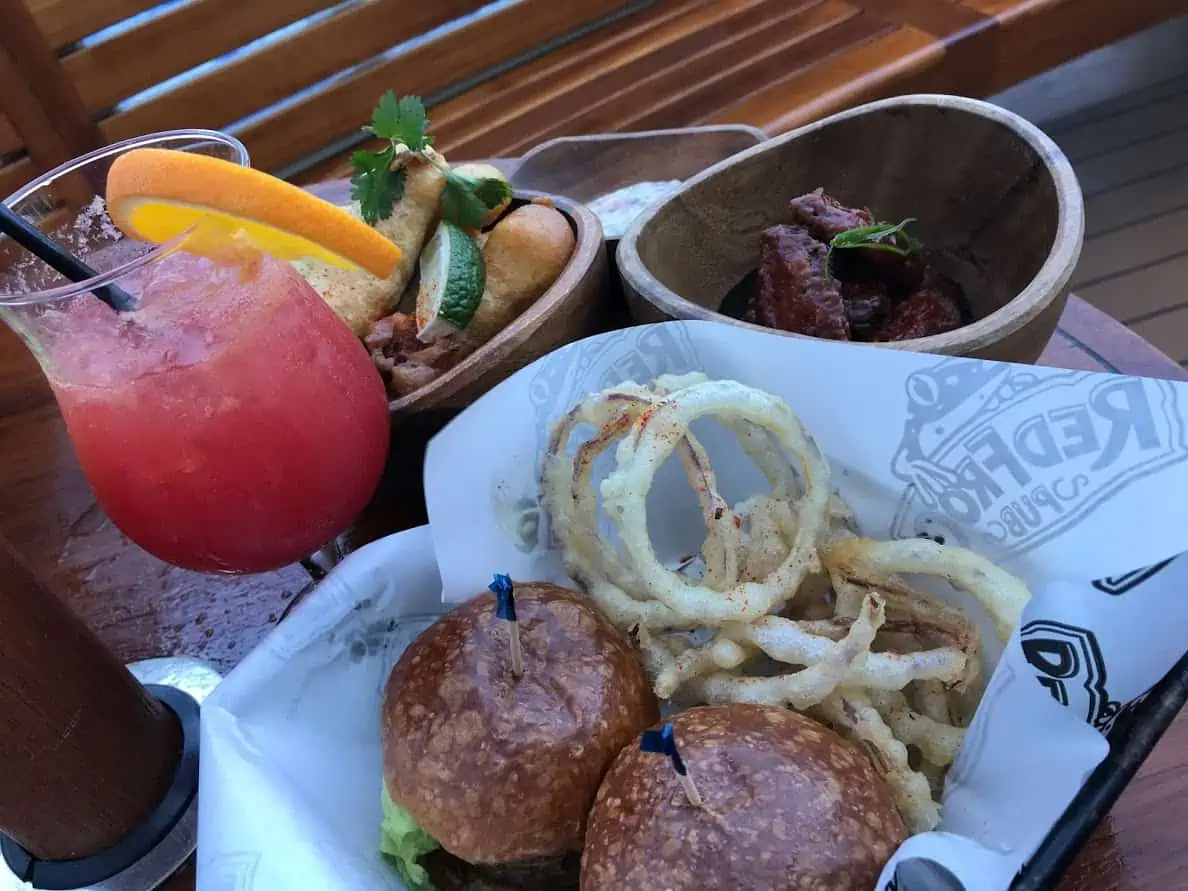 This isn't the case on many Carnival ships, because there isn't a galley nearby. But on Vista, there's a nice menu of pub snacks — including wings and conch fritters — which can be ordered for $3.33 each.
6. You can pour your own beer.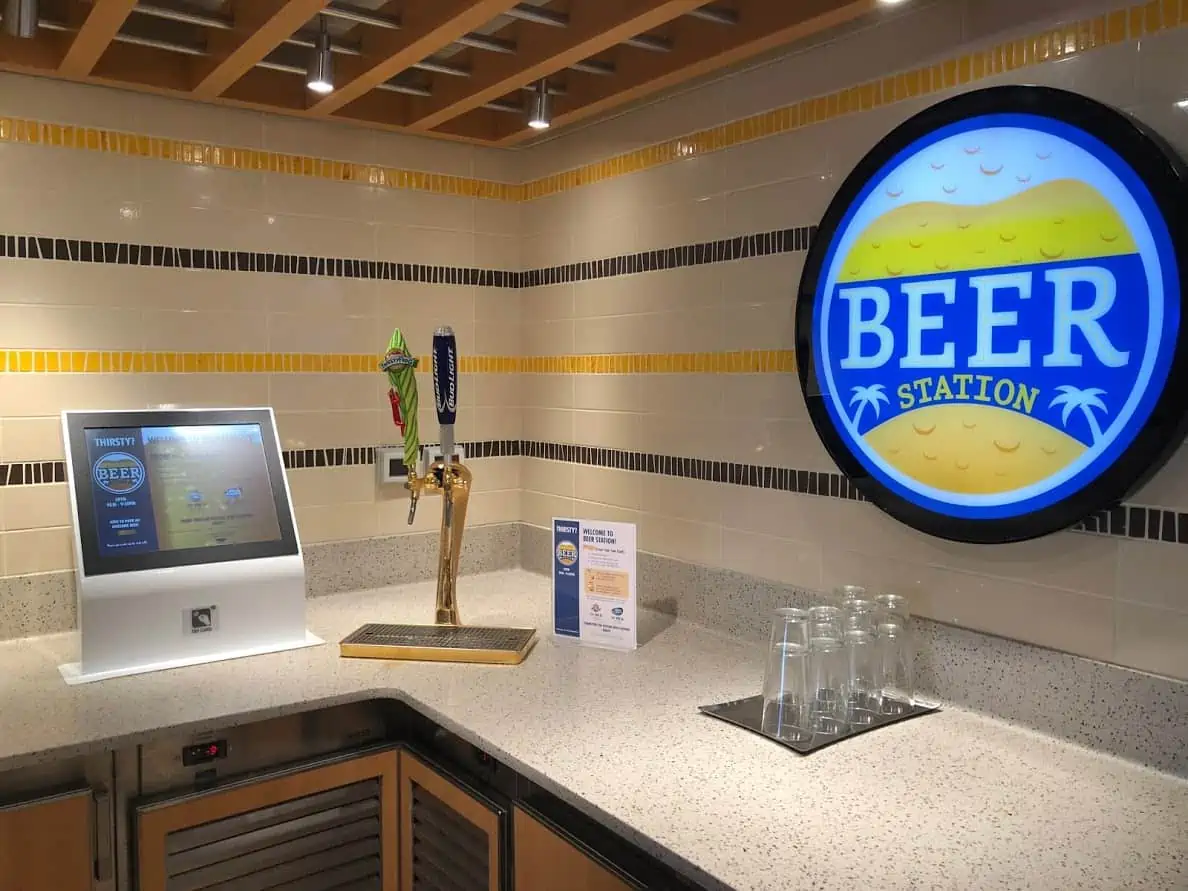 Several of the tables in the RedFrog Pub are now topped with taps, meaning you can play bartender for yourself and your pals. Simply swipe your Sail & Sign card and pour your brew. There's a similar set-up in the Lido Marketplace at the PYOB (Pour Your Own Beer) station. But be warned: The CHEERS! program doesn't cover these dispensers.
7. Take a tour of the onboard brewery.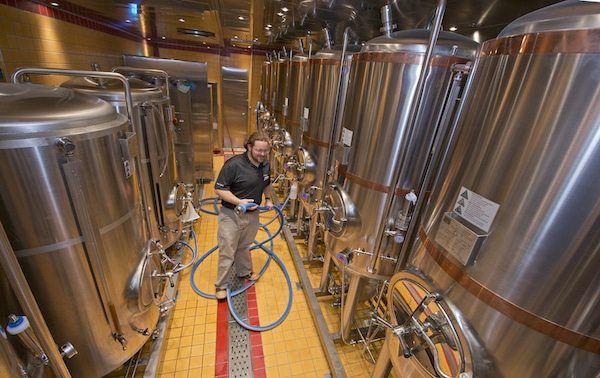 Yes, they really do brew beer on board. And yes, you can find out all about how it's done by signing up for a tour of the brewing facilities. Keep an eye on the Fun Times for information, or ask at Guest Services. But if you're interested, make sure to sign up in advance, as there is only limited space available.
Read More: This Brewmaster Has the Coolest Job at Sea
8. There's a bar in one of the main dining rooms.
Is the rest of your dinner party running late? If you happen to be eating in the Horizons dining room, you can step up to the bar — small though it may be — and enjoy a drink while you wait. It makes sense that this is in the Horizon dining room, as this — the larger of the two main dining rooms on board — is the venue where people with Your Time Dining are served. Because the Reflections dining room has set times, you're not likely to be hanging around waiting for others to arrive.
9. The Alchemy Bar is a great place for pre-dinner drinks.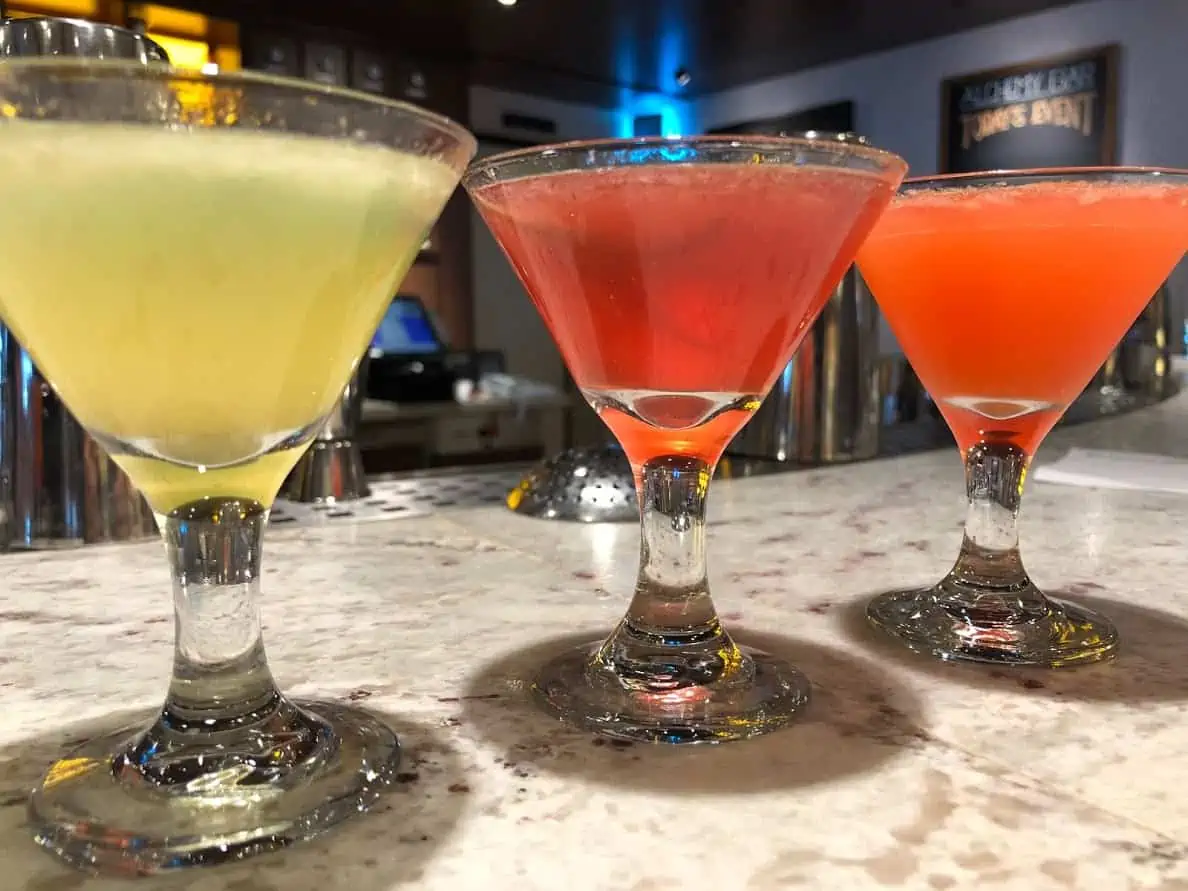 Looking for a special way to kick off the evening? Head to the Alchemy Bar for a drinks before dinner or a show. Although I should warn you: The potent potions whipped up by the mixologists here are so good, you might just cancel all your plans in order to hang out here. The drinks are a bit more pricey than you might find elsewhere on the ship, but they're also covered by your CHEERS! package.
Read More: Alchemy Bar Review
10. You can get bottled water with dinner if you have the CHEERS! package.

Here's one I only recently discovered: With the CHEERS! package, you can get bottled water from the wait staff if you don't want to drink the (perfectly fine) desalinized water otherwise offered. (This is a good time to point out that if you're even thinking about getting the CHEERS! package, look to see what's covered… you might be surprised. It's really a heck of a value.)
Read More: 9 Carnival Drink Package Misconceptions
11. Order bottled water for your room.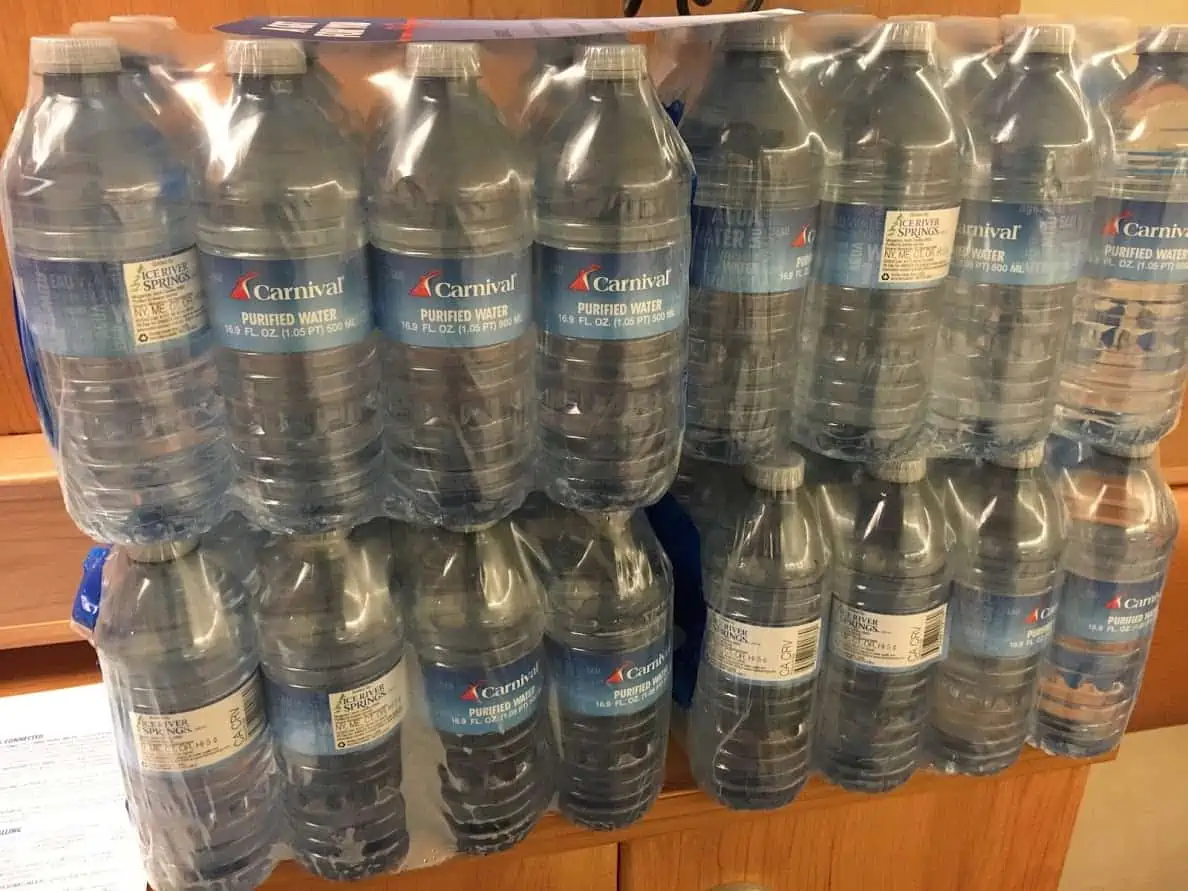 Unlike on some of the other cruise lines, it's relatively inexpensive to order bottled water on Carnival. You can get a 12-pack for $4.50, and while you can get the same deal once on board the ship, by ordering in advance it's one less thing you have to worry about. Bottles of water are included in the beverage packages, but if you're like me, you like having bottles in your room, too. I like knowing there's a bottle of water available if I get up in the night, or a couple in the fridge that I can take with me on a shore excursion. So whether or not I purchase a beverage package, I still always order water for my stateroom.
Read More: Review of Carnival Steakhouse [New Menu]
12. There's outdoor exercise equipment.

Vista is one of only five ships in the Carnival fleet to have the SkyFitness open-air exercise facility in addition to a traditional gym. (The other ships are the Breeze, Horizon, Magic and Sunshine. The Panorama will also have one when she is introduced.) The area features mostly elliptical-type equipment, but offers an amazing opportunity to exercise while breathing in that refreshing sea air!
13. Pick your stateroom carefully.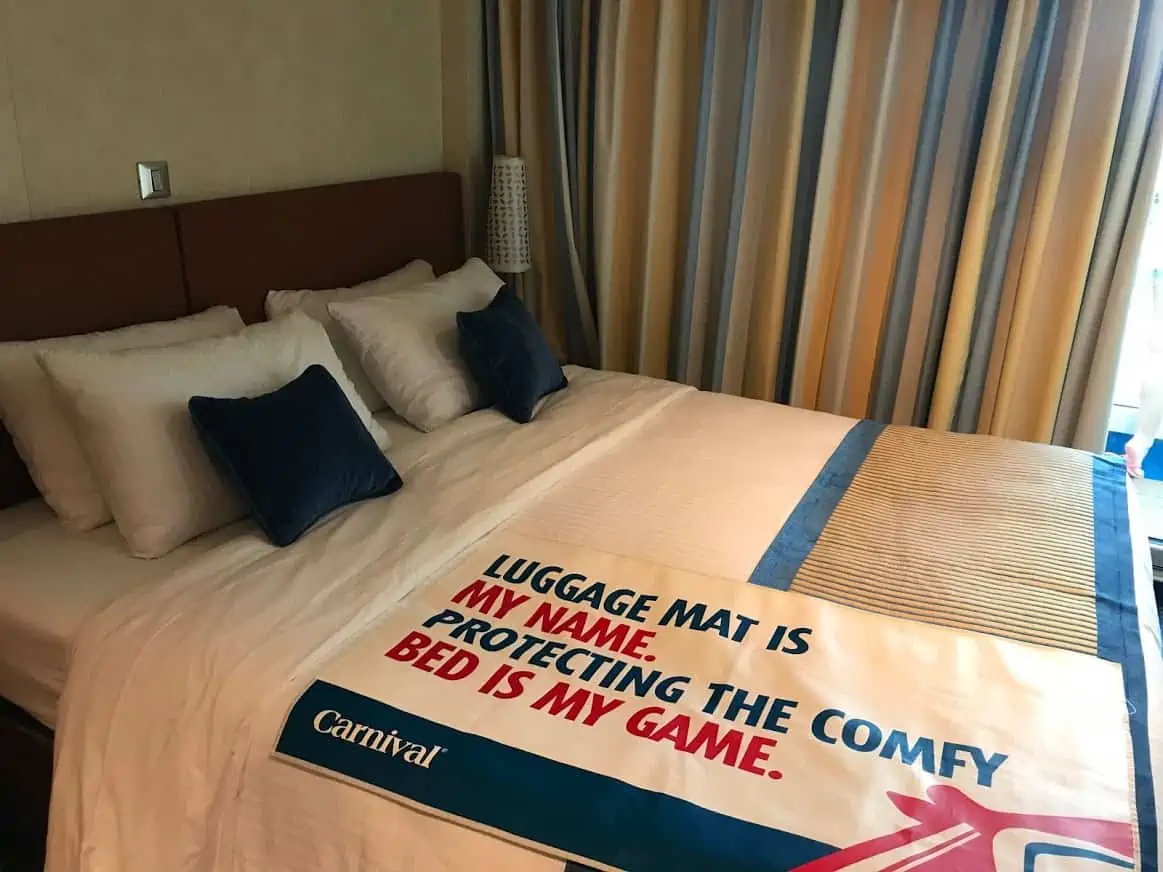 A mistake made by a whole lot of first-time cruisers? Taking whatever stateroom they are assigned by the Carnival site when they book. Whether you are booking your own trip or using a travel advisor, it's definitely worth making sure you know not only where your cabin is, but what is above and below it. Nobody wants to be stuck in a room directly beneath a nightclub or other loud venue, especially if they are a light sleeper.
Read More: Why Stateroom Location Matters
14. You may not need that extra extension cord.

At long last, cruise ships are catching up with the technological needs of the common passenger! On Vista, staterooms have two regular outlets and two USB outlets, making it easier to have multiple devices plugged in at one time. I was easily able to charge my iPhone, GoPro and laptop… and still had an available outlet!
15. Watch out for "speed bumps!"
There are several spots around the ship — mostly on decks three, four and five —  where, near the fire doors, there are metal plates that are raised a couple inches above the floor. I saw more than a few people trip on them, and I'd think they'd be especially difficult for people with mobility issues. So keep your eyes open.
16. Make sure to pack sneakers!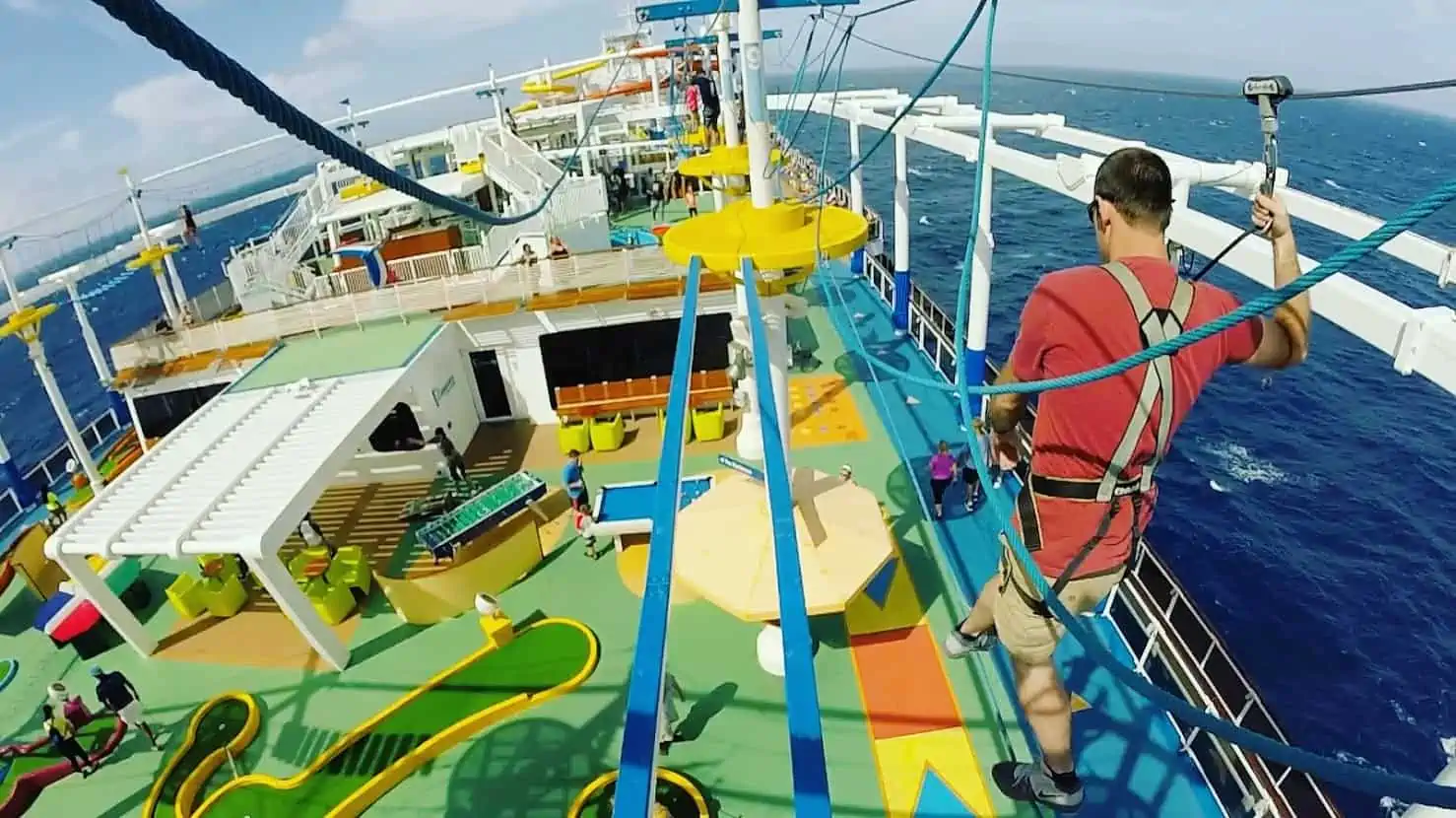 Both the ropes course and the SkyRide require you to wear closed toed shoes. Also, with so many options for activities in the SportsSquare, you're going to want to make sure you have the proper shoes.
17. Explore the SportsSquare.
I was honestly surprised at some of the stuff there is to do at the SportsSquare. Sure, nearly every ship has some form of miniature golf and ping pong. But fooseball? Twister? And something I've never seen anywhere before, a cool combo of soccer and pool in which you kick oversized "pool balls" atop a large astroturfed pool table into "pockets" that look like soccer nets. Trust me, this will bring out the competitive nature in anyone.
18. Strike a pose. In fact, strike lots of poses.

I know that a lot of people avoid the ship photographers as if their cameras were going to steal their souls. And I get it: Most people never buy the photographs. Heck, I can probably count on one hand the number of times I have. Despite that, I still jump in front of those cameras and urge you to do the same. For one thing, it's not like there's any obligation to buy. And you never know when they might snap a picture that really captures you looking and feeling your best. And if you're thinking, "But think of all the waste when they have to throw out all those prints!" No worries… they've switched over to a digital system.
19. Set up a photo shoot you'll never forget.

Is this a special cruise? Maybe the first family vacation you've taken in ages, or a birthday celebration? If you contact the onboard Dream Studio, you can talk to them about arranging a special photoshoot, whether somewhere on the ship or even in a port of call. It might not be cheap, but isn't it time you replaced that old Sears Portrait Gallery photo you've had in the living room for 22 years?
20. There are a lot of ways to look at your pictures.
As I mentioned before, Vista has joined the digital age, meaning that when you want to look at the pictures snapped by the various photographers around the ship, you don't have to deal with prints. In fact, you don't even have to go to the Pixels studio. If you've downloaded the Carnival Hub App (which we'll talk more about in a minute), you can view them on any of your devices. You can also look at them on the TV screen in your stateroom!
21. That Carnival Hub app I just mentioned? Download it.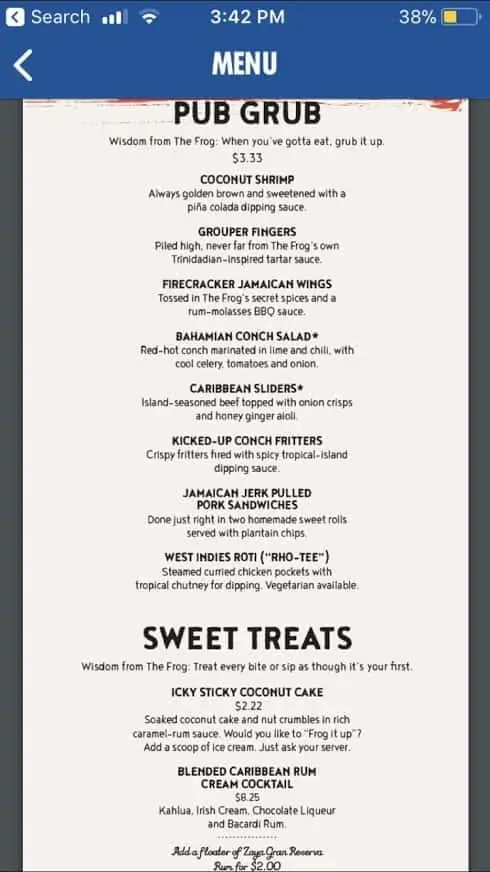 Trust me, you'll be glad you did. While a few years back, the app was pretty limited in what you could do with it, that has definitely changed. Now, you can access the Fun Times (and set notifications so you don't miss the events highlighted there), make dinner reservations, look at your photographs. And they're constantly updating the app to make it more user friendly. It's free, it's easy to access and it's crazy useful.
Read More: 11 Reasons to Download the Hub App
22. Pace yourself.

Many first timers go through stages… sort of like the various stages of grief. There's the excitement of the first day, followed quickly by the sense that there is absolutely no way that they will be able to see and do everything they want in the week or so they are on board. By midweek, this becomes a sense of dread as the clock ticks down toward embarkation day. Well, let me offer some words of advice: Don't fall into this trap. You're right… you aren't going to be able to see and do everything you want to. You won't be able to eat in every restaurant, see every show and taste every one of the cocktails on the Alchemy Bar menu. That's why, even before you get off the ship, you'll start planning for your next cruise. That's also why you have to pace yourself. If you try and do everything, you'll wind up overdoing it and having a miserable time. Slow down. And remember to relax. You are, after all, on vacation.
23. Take some time to familiarize yourself with the layout.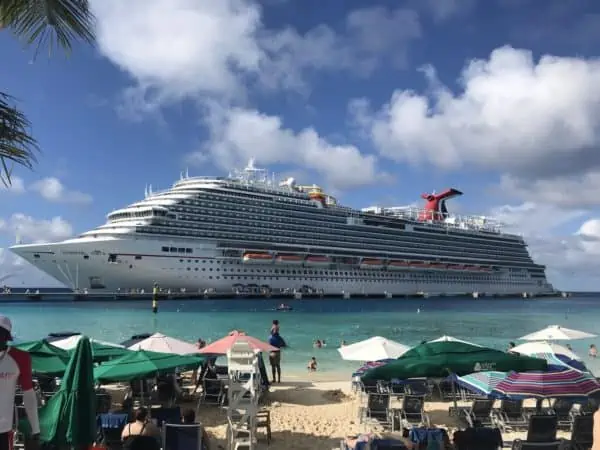 One great way to help cut down on your stress is to take a little time to figure out where things on the ship are. It's actually not as intimidating as you might at first thing. Sure, the ship is huge, but remember: Many of her decks are ones which you'll never actually go to because they're nothing but staterooms. A great way to get excited about the ship is to look at deck plans. Where is the dining room to which you've been assigned? Where are the bars you're interested in hitting? What's the nearest staircase and elevator to your stateroom?
24. Don't look at too many pictures before you board.

This one is tough, I know. Especially given what I said in the previous tip, not to mention the fact that a lot of us get so excited about our upcoming cruise that we want to spend all day on the internet watching videos and reading reviews and finding out everything we can. But one of the joys of exploring a new ship is the things that make you go "Ooooh!" I'll never forget the first time I saw the Dreamscape in person. It literally took my breath away.
25. The Tides Pool will be quieter than the Beach Pool.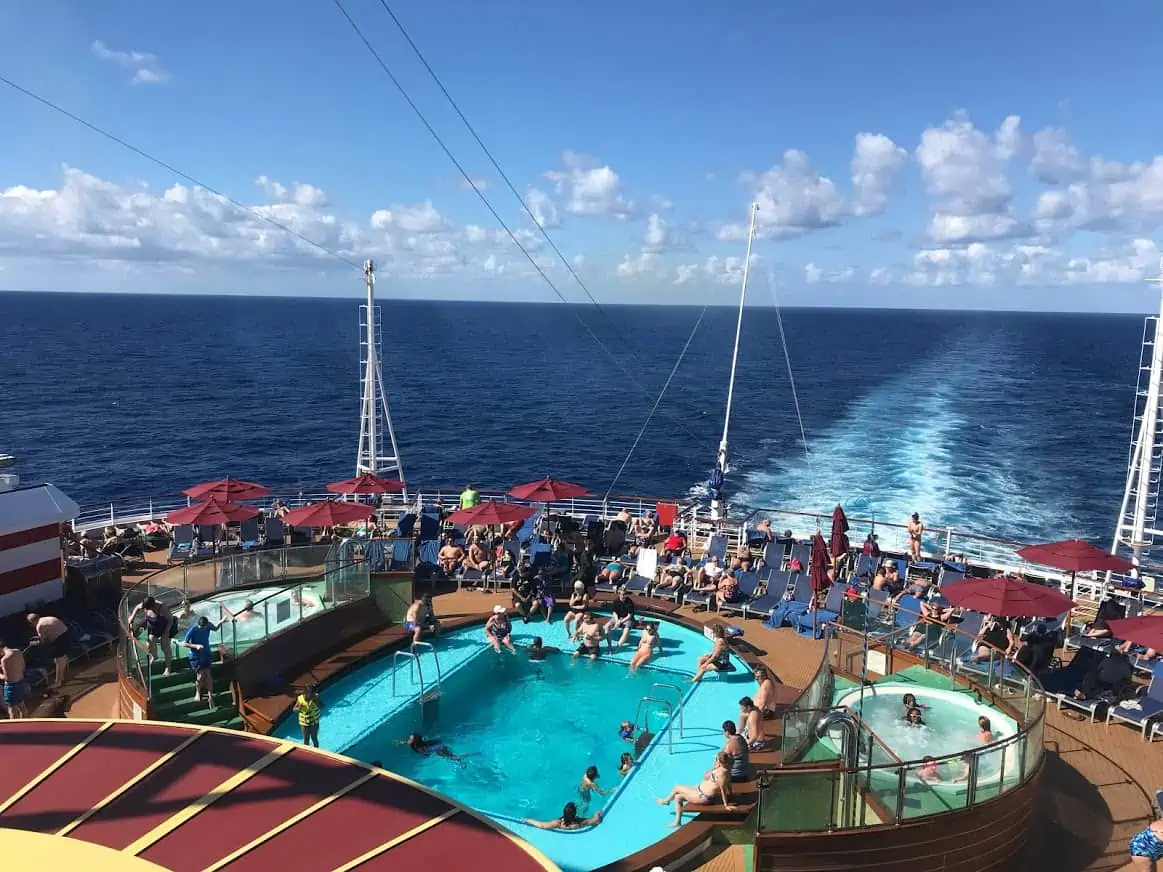 The Beach Pool is where the action is at… meaning this is basically party central. But if you want to get away from that atmosphere, head to the aft of deck 10 and enjoy the relative peace of the Tides Pool. There's a nice bar here, and the Seafood Shack is there if you want to grab a bite to eat, as is Pizzeria del Capitano. (Bet you can guess what they specialize in!) Want some place even quieter? Read on!
26. Serenity lives up to its name.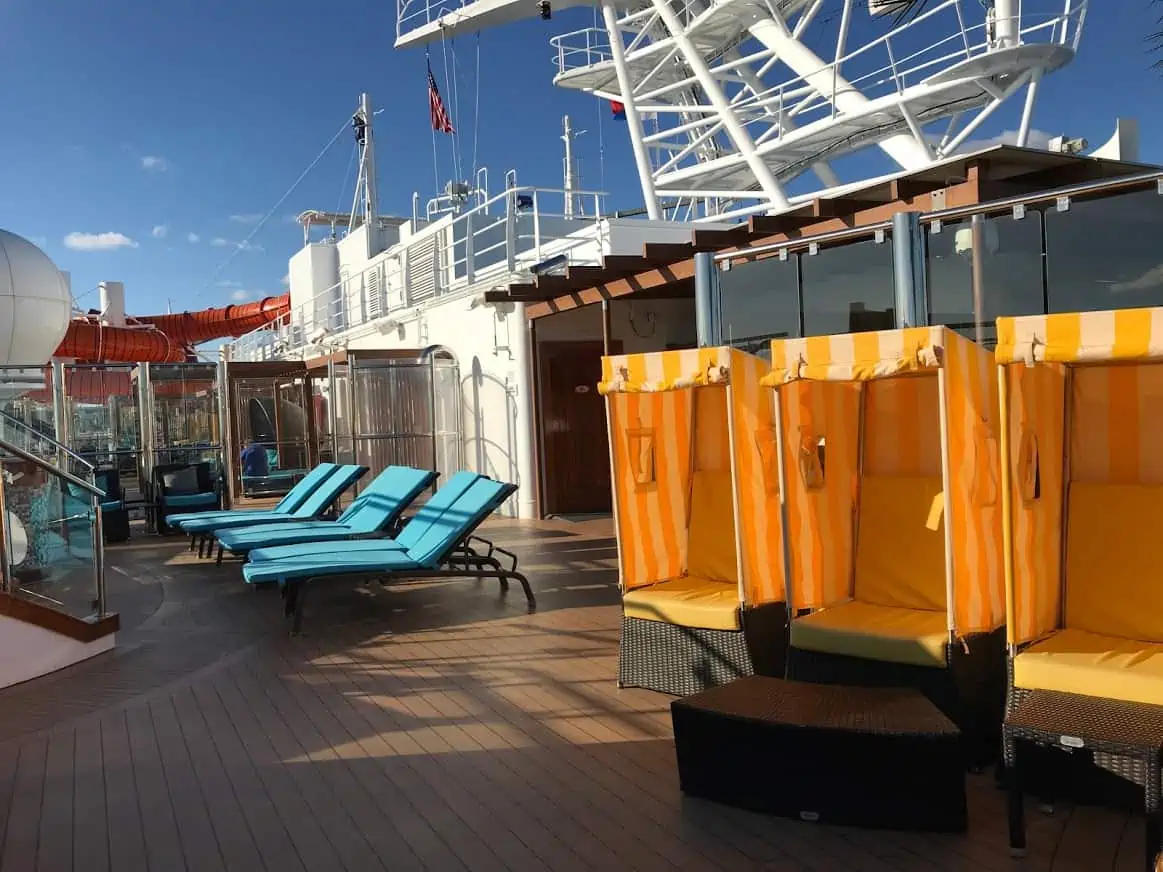 Sometimes, even people traveling with their kids need a break from their kids… and that is why the Serenity deck exists. As a 21-and-over retreat for adults, it is the closest thing to heaven you're going to find on a cruise ship. There are comfy clamshells, hammocks perfect for two, adult beverages… and not a young one in sight.
27. Serenity has its own version of a sea day lunch.

As if Serenity wasn't amazing enough, they raise the bar on sea days. Because that's when they open up Fresh Creations, an incredible salad bar featuring a wide variety of amazing, healthy treats. That means you don't have to run down to the buffet or to one of the other food options down on the Lido deck. You can stay right where you are and have an amazing midday meal.
Read more: Serenity Creations Salad Bar Menu 
28. The internet is actually worth the price.

In a perfect world, we would all completely disconnect the minute we got on board a ship. But nobody knows better than I do that sometimes, you need internet. And although on some of Carnival's older ships, it's not good for much more than posting to social media, the internet on Vista — like sister-ship Horizon — is pretty darn good. Plus, they offer a variety of packages, meaning you can pay for what you need as opposed to having to buy a more expensive, one-size-fits-all internet plan.
Read More: Carnival WiFi Packages and Plans Detailed
29. You can earn free coffee.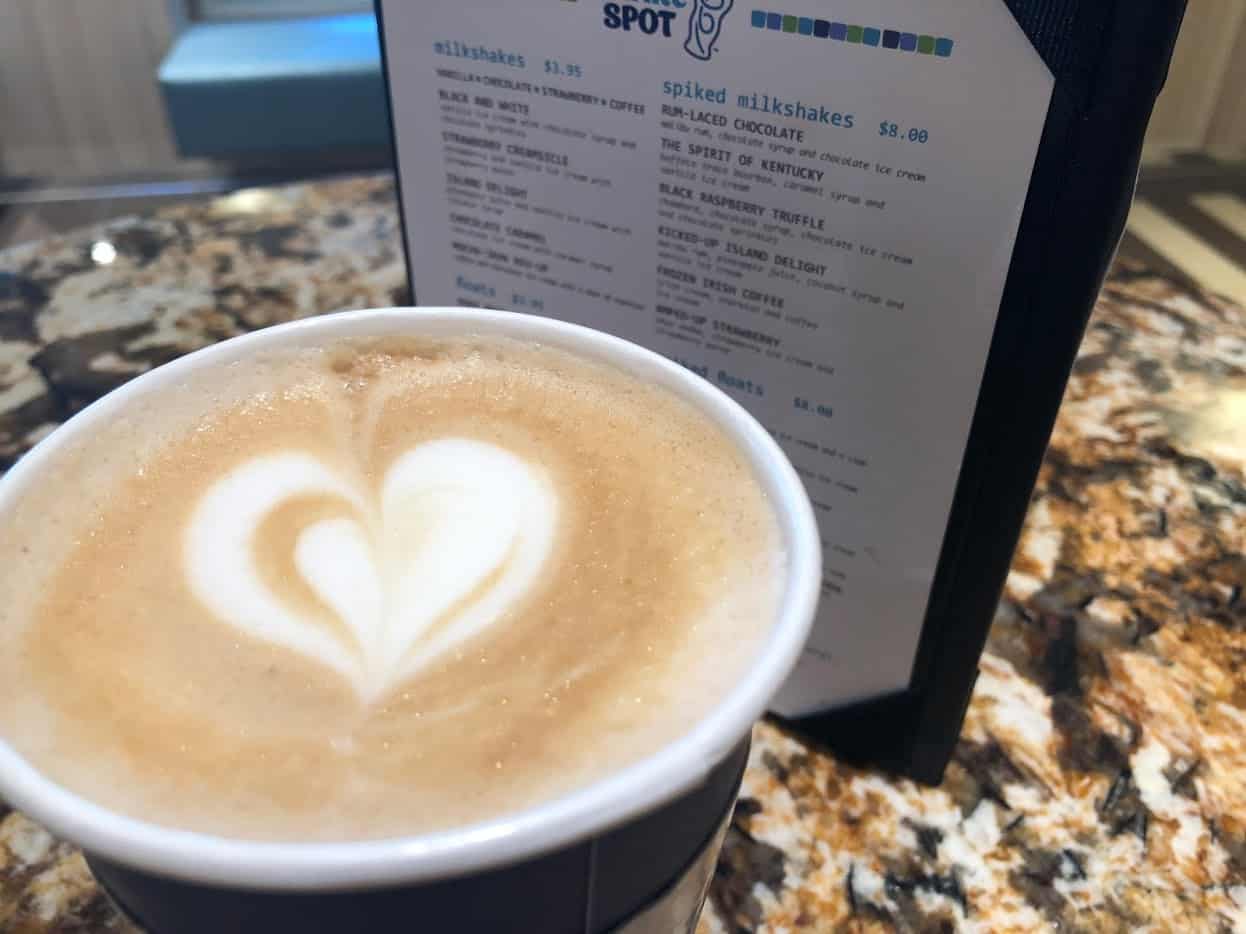 When you head to the coffee shop for that first caffeine kick of the trip, make sure to ask for a punch card. After you've bought six coffees, the seventh is free. If you left the card in the room, no worries… ask for another. Bring them both back later, and they'll combine your punches onto one card for you.
Read More: 10 Reasons to Visit Carnival's Coffee Bar
30. Have room service deliver your breakfast early.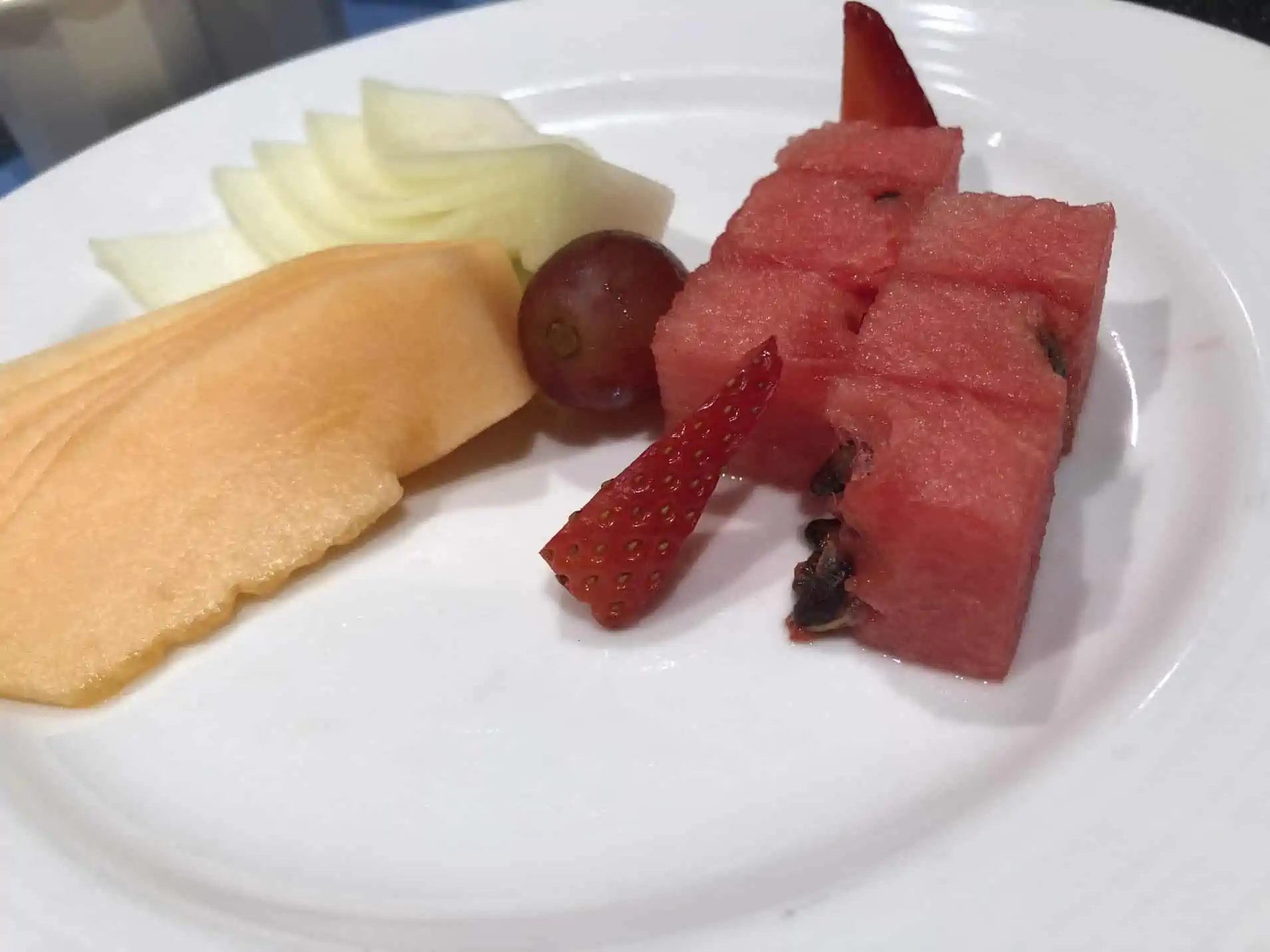 The early bird doesn't just get the worm… he also gets his room service delivery on time. Think of ordering breakfast from room service like going to the doctor's office. (It sounds weird, but go with me here.) If you're the first appointment of the day, the doctor will probably see you pretty close to on time. But if his office opens at 8 a.m. and your appointment is at 10 a.m., his schedule has probably run into a few hiccups. You're going to wind up sitting in the waiting room an extra half hour, and then in the actual exam room a while, too. Same here.
The folks who order their room service for bright and early are far more likely to get what they ordered when they want it than are people who want their eggs delivered at 8:30 a.m. By then, a whole lot of little things can have set things back, lessening the odds of your meal arriving on time. I tend to order mine for somewhere between 5:30 and 7 a.m., and it's almost always on time… if not a few minutes early. Also, don't forget to fill out your room service order form and leave it on your door the night before. Sure, you can call and order in the morning, but… well, you've just become one of those hiccups we were talking about earlier, so count on it taking longer than you'd probably like.

31. Consider booking the Chef's Table.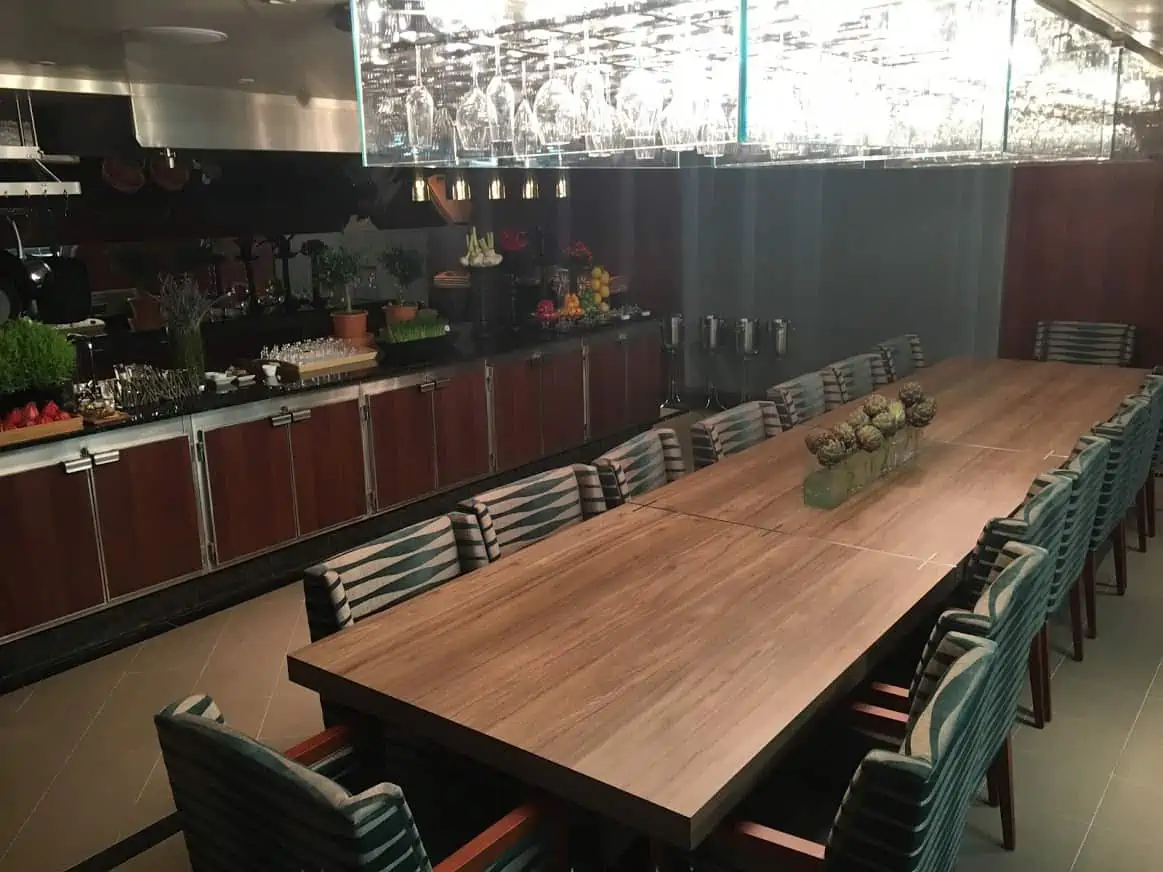 Eating in the steakhouse or one of the other specialty restaurants makes for a lovely evening. But foodies can ramp things up, big time, by making a reservation for the Chef's Table. Featuring a tour of the galley followed by a multi-course meal that is (as cliched as it might sound) a feast for the senses, this promises to be a night you won't forget. But reserve as early as possible, because it fills up quickly. This isn't the kind of thing you can decide to do at the last minute.
Read More: 5 Reasons to Experience The Chef's Table
32. Get to the atrium parties early.

There ain't no party like an atrium party… but boy, can they get crowded. If you want to grab a seat — whether at the bar or anywhere else in the area — get there early. Long before the parties start, the space becomes standing room only!
33. The Library Bar is a great place to get your wine on.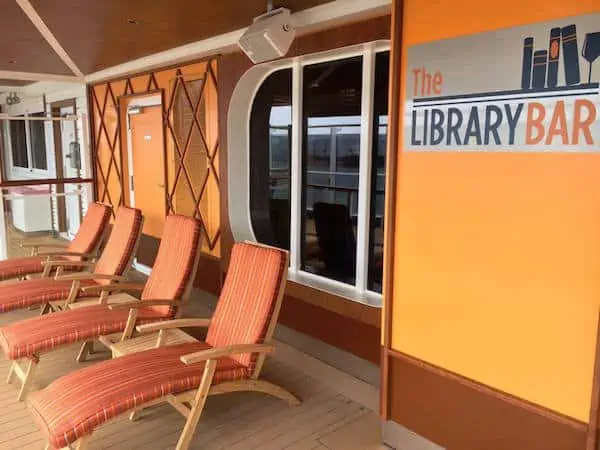 Not only does the Library Bar have self-serve wine dispensers, but there's a wonderful area just outside this venue that is perfect for sitting and enjoying a little peace and quiet. As with the beer dispensers mentioned earlier, the wine dispensers are not covered by your CHEERS! package. Instead, when you swipe your Sign & Sail card, the charge goes to your account.
34. Many of the nighttime hot spots are great daytime getaways.

On land, if you visit a nightclub during the day, it tends to be sort of a sad affair. On a cruise ship, however, it can be just the opposite. Some of the places in which people dance and drink the night away become, in the daylight, wonderful spots to curl up and read a good book or play a game of cards.
35. Step outside your comfort zone.

Consider this a personal challenge from me to you. And it's one that, for a long time, I struggled with. Every time I boarded a ship, I went to the restaurants I knew, drank the beer I was familiar with, saw shows that I knew I'd like. Lately, however, I've worked hard to expand my horizons by saying "yes" to think that in the past I'd have never considered.
Want more? 10 Tips for Sailing Carnival Cruise Line
If you've sailed on the Carnival Vista, what tips, tricks or recommendations would you have for future guests? 
photo: Andy Newman
Pin this!