Carnival's newest ship, Carnival Vista offers a lot of places to grab a bite to eat, or sip a yummy drink – almost 30 to be somewhat exact.  We're going to skip the main dining room, because that's a given.  But you've probably heard of most all of these other ones, and here we're rounding up 19 of our favorites.
1. Seafood Shack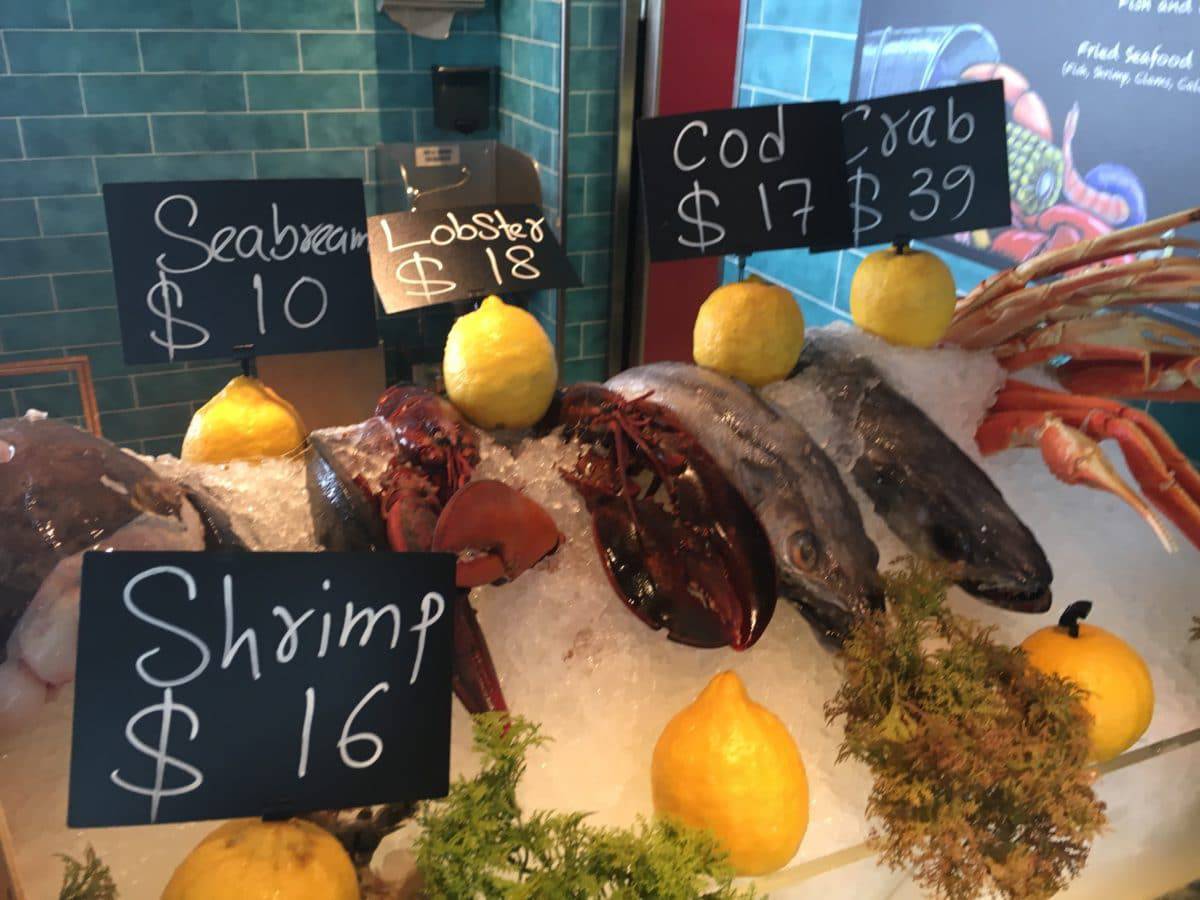 The Seafood Shack is a first for Carnival aboard this ship, and has quickly become a guest favorite.  Reminiscent of an East Coast eatery by the sea, it features all that you would expect from a seafood joint.  They've got New England clam chowder, lobster rolls, fried clam strips in a bucket, and crab cake sliders.  Also, sold by the pound is snow crab, steamed lobster, peel-and-eat shrimp, and raw oysters.
Pricing: a la carte
2. Guy's Burger Joint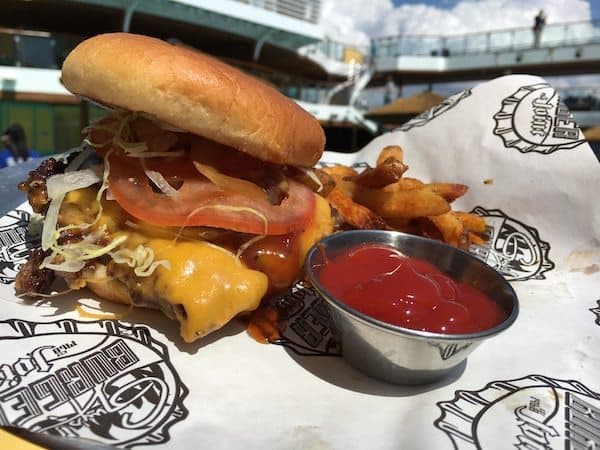 A long-time favorite aboard Carnival ships is Guy's Burger Joint.  The eatery was created in partnership with Food Network star Guy Fieri, and boasts the best burgers at sea (in most guests' opinions!).  It features fresh, made-to-order burgers, hand-cute french fries, and a large toppings bar so you can load whatever you'd like onto your tasty creation.
Pricing: included
3. RedFrog Pub & Brewery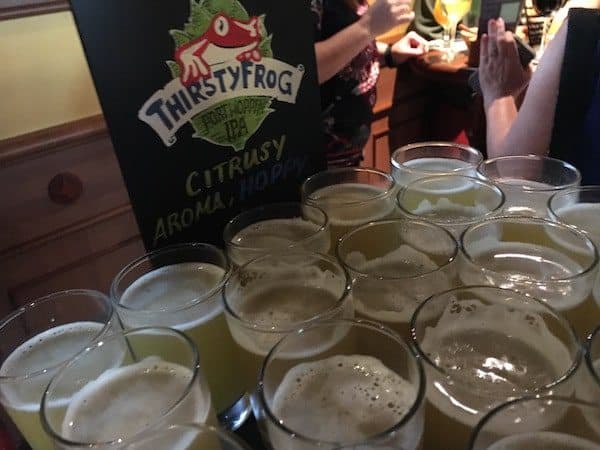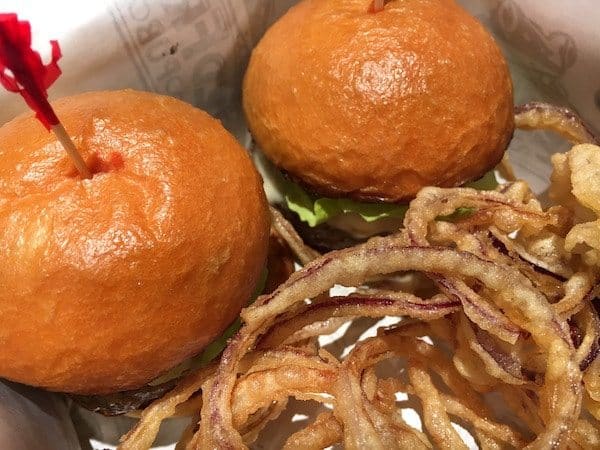 Most Carnival cruise-goers are already familiar with RedFrog Pub, their yummy beers, and laid-back atmosphere.  However, Carnival Vista amped up the pub when it came to Carnival Vista – it now features a working brewery as well.  The Caribbean-inspired brews include the citrusy ThirstyFrog Port Hoppin' IPA, ThirstyFrog Caribbean Wheat spiced ale, and rich and creamy FriskyFrog Java Stout.
Pricing: $3.33 per item
4. Fresh Creations (Serenity)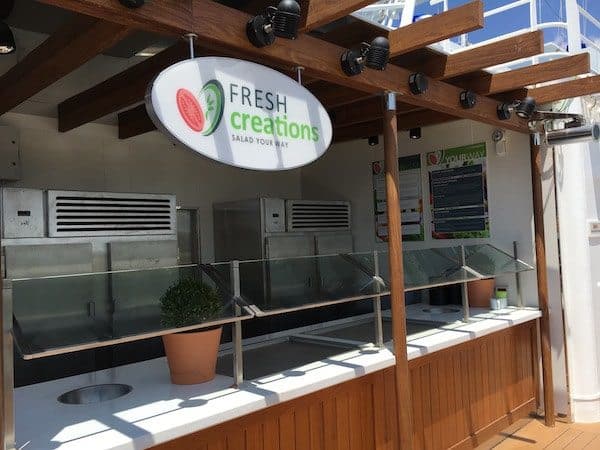 The adults-only area onboard Carnival Vista features a menu called Fresh Creations, which boasts fare that's a bit lighter, and better for guests that are trying to stay healthy.  It includes an extensive selection of salad greens and toppings, so you're bound to find a combo you like.  The Serenity area also features wraps and sandwiches to compliment the relaxed, laid-back atmosphere, and there's also a full-service bar.
Pricing: Food is included, for the bar, regular drink prices apply.
5. Cucina del Capitano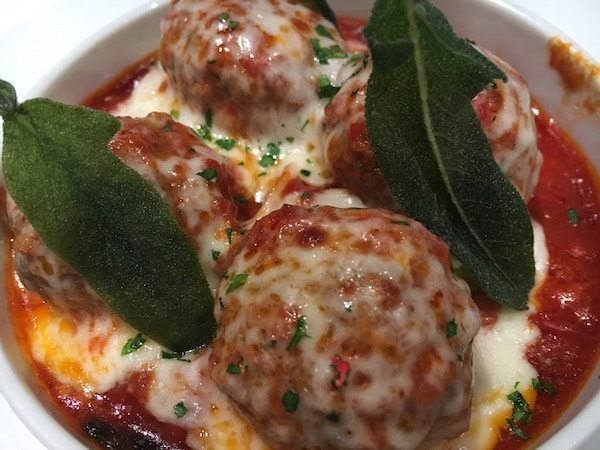 This family-style Italian restaurant features all of the favorites that you'd expect, such as spaghetti and meatballs, grilled shrimp, chicken parmesan, short ribs, and grilled salmon.  It also features a wine list, beer, cocktails, coffee, and delectable desserts.
Pricing: Adults $15, kids $5
MORE: READ 35 CARNIVAL VISTA TIPS HERE.
6. The Taste Bar
If you're in the mood for just a quick bite, or want to see what some of the dining venues offer before heading there, go to the Taste Bar.  It offers bite-size previews inspired by popular Carnival venues, and each day is a different one.  There is also a signature cocktail tied to the day's theme that's available for purchase.
Pricing: included
7. BlueIguana Cantina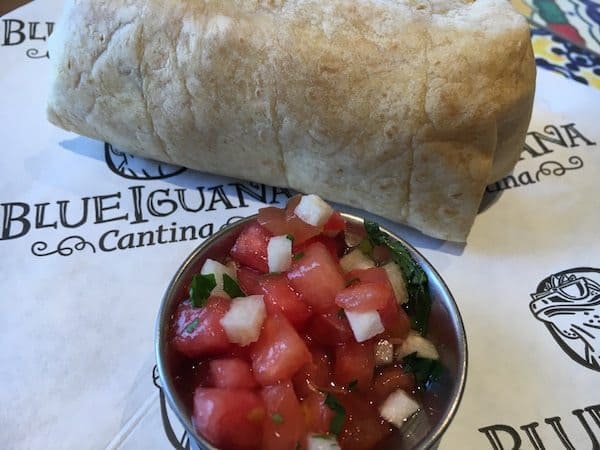 This venue is open for breakfast and lunch, and features some Mexican-inspired favorites; tacos and burritos.  They're made-to-order and can be personalized at the extensive salsa and toppings bar.  (I hear you absolutely must try the watermelon salsa!)
Pricing: included
8. The Chef's Table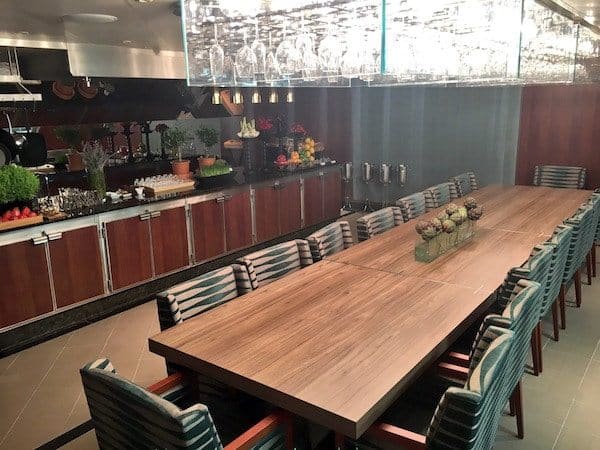 This is where you go if you want an exclusive experience during your cruise, and won't be afraid to splurge.  The experience begins with cocktails and small bites for a group of 14 guests, followed by a galley tour.  Then comes the multi-course dinner of fare not found on the regular menus, all hosted by one of the ship's master chefs.
Pricing: $75 per person
9. Cherry on Top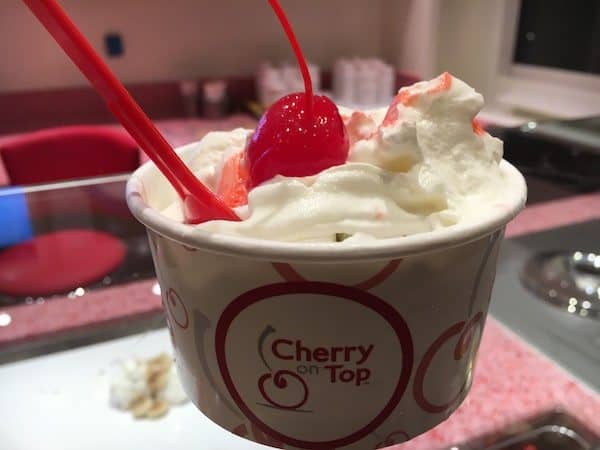 If you have a hankering for ice cream, make a beeline for Cherry on Top.  The venues serves up hand-mixed ice cream and toppings, reminiscent of Coldstone Creamery if you've ever been there.  Also, when guests order a Brownie Buoy, a donation is made to St. Jude Children's Research Hospital.  The shop is also a well-stocked candy store, so there is truly something for everyone.
Pricing: a la carte
10. Bonsai Sushi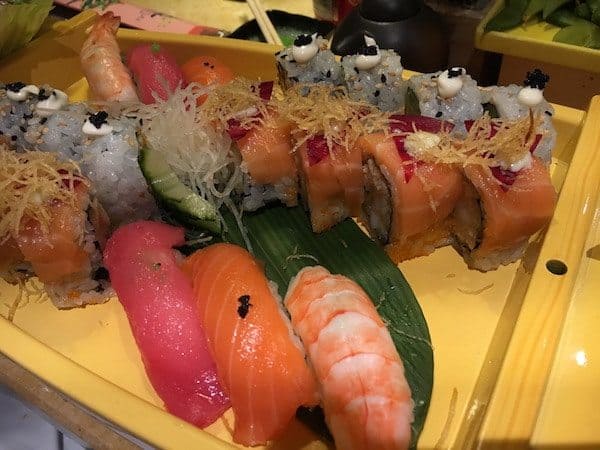 This sushi place has been expanded for Carnival Vista, and offers cooked-to-order dishes like noodle bowls, Shrimp Tempura, Chicken Katsu, and Omakase to complement a variety of sushi, sashimi, and bento boxes.
Pricing: a la carte
11. Pizzeria del Capitano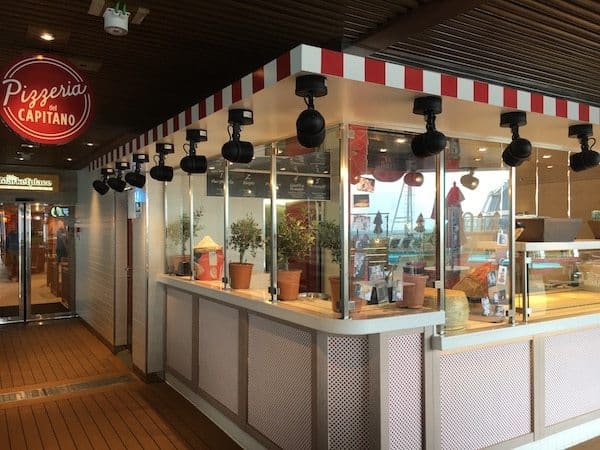 This is the ship's 24/7 pizza place, which is typical of most cruise ships these days.  It offers five varieties of hand-tossed pizzas, so if you're any type of pizza person at all, you'll find one you like here to satisfy your hunger pangs.
Pricing: included
12. Room Service
As usual, room service aboard Carnival Vista is a 24 hours a day service, and includes your typical sandwiches, salads, desserts, drinks, and the breakfast menu.  There is also a for-fee portion of the menu that includes items like chicken wings, shrimp, quesadillas, pizzas, and more.  In the evening, room service also includes select items from Bonsai Sushi, such as California Rolls and Spicy Tuna Rolls.
Pricing: some items included, some a la carte (wings and pizza)
13. Lido Marketplace
It wouldn't really be a cruise ship food venue list if we didn't include the obligatory top-deck buffet.  The Lido Marketplace features a wide variety of international favorites, a NY-style deli, an extensive dessert display, and everything in between.  This is the place to go if everyone in your group wants something different, or you want to be in and out quickly so you don't miss out on the cruise ship fun.
Pricing: included
14. Fahrenheit 555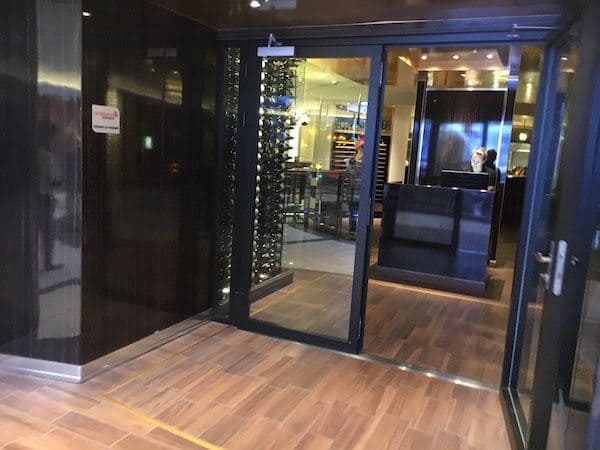 Another favorite among Carnival guests is this mouthwatering steakhouse.  It features multiple cuts of steak, surf and turf, lobster ravioli, lamb chops, and fresh fish.  This is a good place to go for date night, or if you just feel like having a top-notch hearty steak during your voyage.
Pricing: Adults $35, kids $10
15. Havana Bar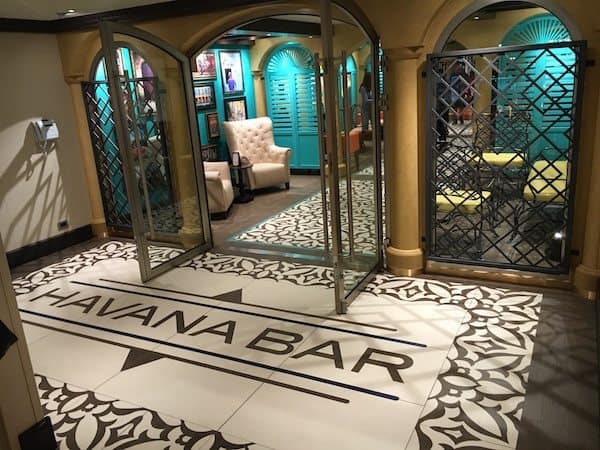 This bar aboard Carnival Vista takes its inspiration from Cuba, and specializes in mojitos and Cuba Libres.  It's also got a bar menu, including a sampler plate, seafood salad, a steak sandwich, and more.
Pricing: a la carte
16. Ji Ji Asian Kitchen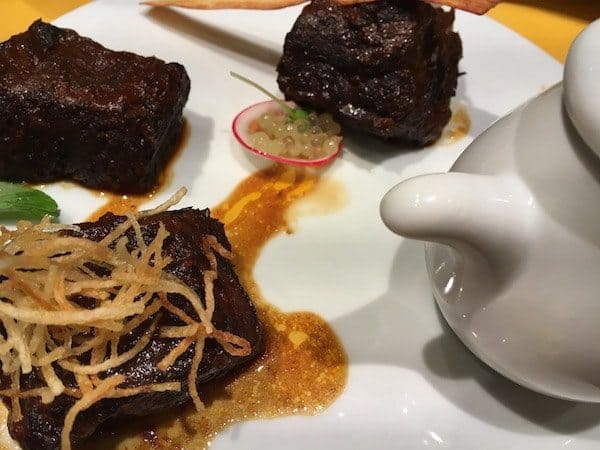 This Asian-fusion restaurant brings the tastes and styles of multiple countries in Asia to the family-style table.  Appetizers include port belly, shrimp pot stickers, and chicken spring rolls.  Entrees include peppered beef, sweet and sour shrimp, Kung Pao chicken, and a variety of noodle and rice dishes.  During lunchtime, the venue is free and features an array of noodle dishes to choose from.
Pricing: $15 Adults, $5 kids (Mongolian Wok lunch service is free)
17. Shake Spot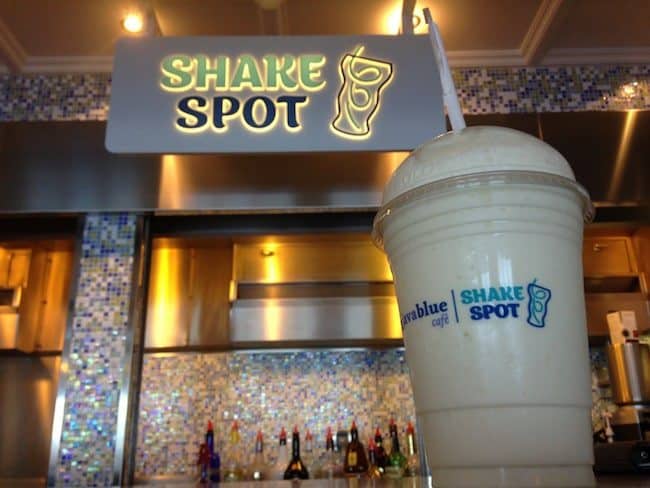 The Shake Spot is like an amped-up milkshake counter.  Not only does it feature your usual shakes and floats, but there's also spiked indulgences for the adults.
Pricing: a la carte
18. Alchemy Bar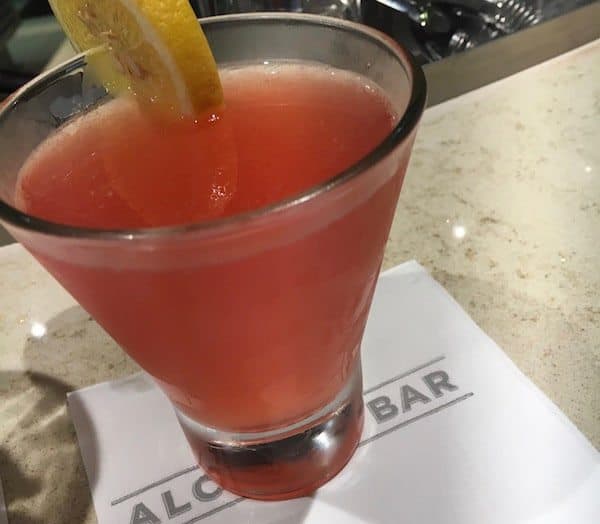 If you're looking for a liquid lunch, this "pharmacy" themed cocktail bar allows guests to order up their drink on a "prescription" paper, and then the cocktail specialists will create you a drink that will cure what ails you.  The vintage theme gives the bar a playful setting, and is perfect for relaxing after a busy day in the sun.
Pricing: a la carte
19. Ocean Plaza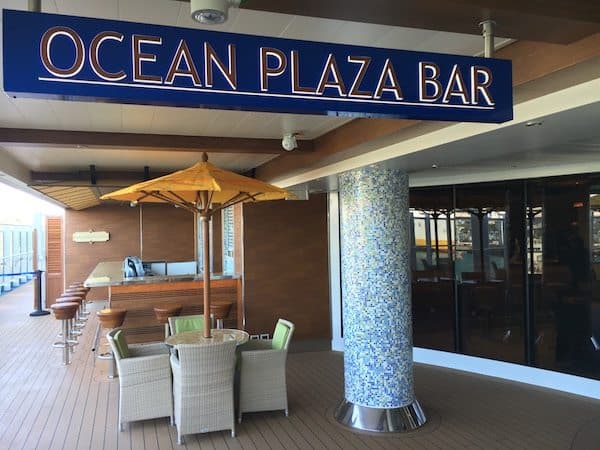 This venue features music, dancing, and coffee and snacks in its laid-back indoor/outdoor setting.  There's pastries, lattes, cappuccinos, espressos, and more.
Pricing: included
BONUS: Guy's Pig & Anchor BBQ Smokehouse
The hours are limited and the line forms fast, but this barbecue joint is totally worth it.  From pork, beef, chicken, and sides like mac and cheese, collard greens, and potato salad, Guy Fieri's smokehouse is for the guest that loves to eat.  Throw in his signature line of barbecue sauces, and it's the perfect venue for a breezy lunch at sea.
Pricing: included
MORE: READ 35 CARNIVAL VISTA TIPS HERE.