More than 2,000 couples renewed their vows aboard Carnival ships as the cruise line helped to make sure that Valentine's Day was the most romantic day of the year. As if all that high-seas lovin' wasn't enough, one lucky couple even got to tie the knot while flying high above Phoenix.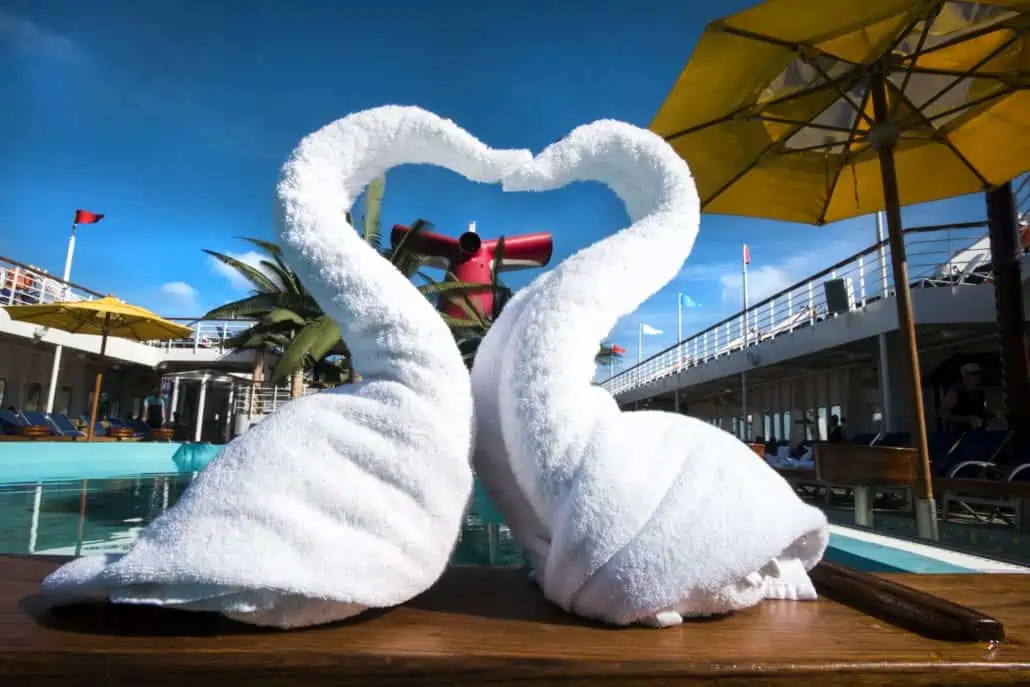 On the classic TV series The Love Boat, the crew of the Pacific Princess helped couples find love while sailing the high seas. And in keeping with that tradition, it was cruise directors aboard the various Carnival ships who presided over the romantic happenings — which took place Thursday evening.
READ MORE: Carnival Gives Couple Dream Wedding, Honeymoon
In atriums across the fleet, couples gathered to exchange loving vows as they renewed their commitment to one another. In locations around the globe — from the Caribbean to Australia — the couples toasted one another and shared heartfelt kisses as balloons rained down upon them. All in all, it turned out to be the largest-ever ceremony of its type held at sea.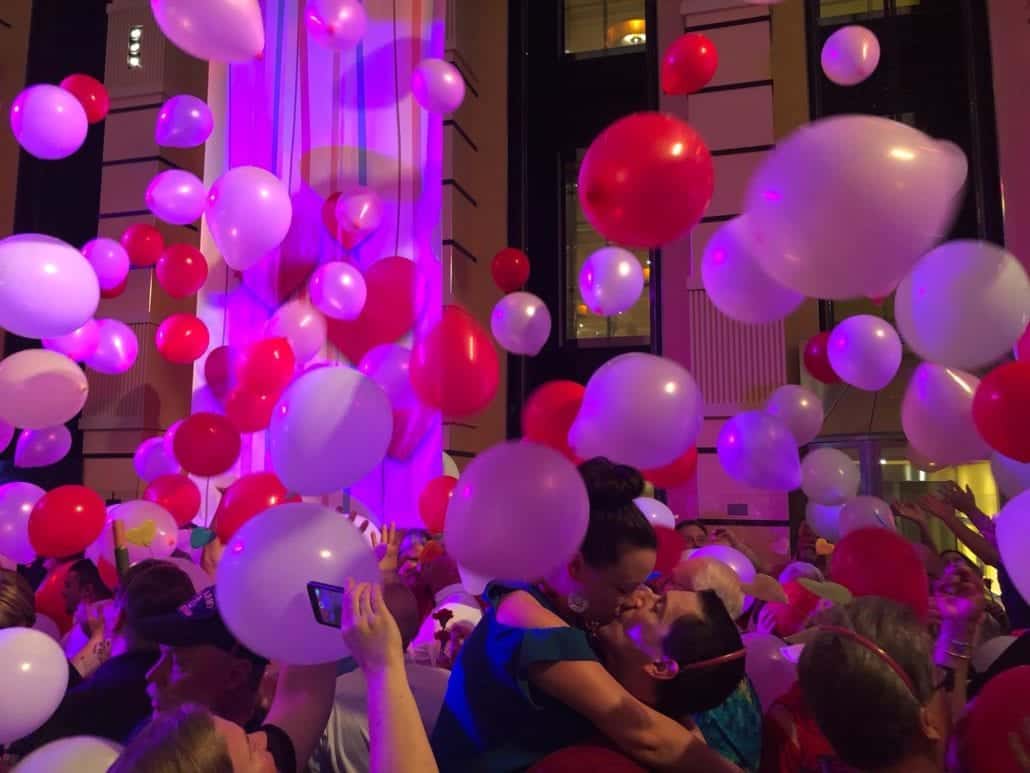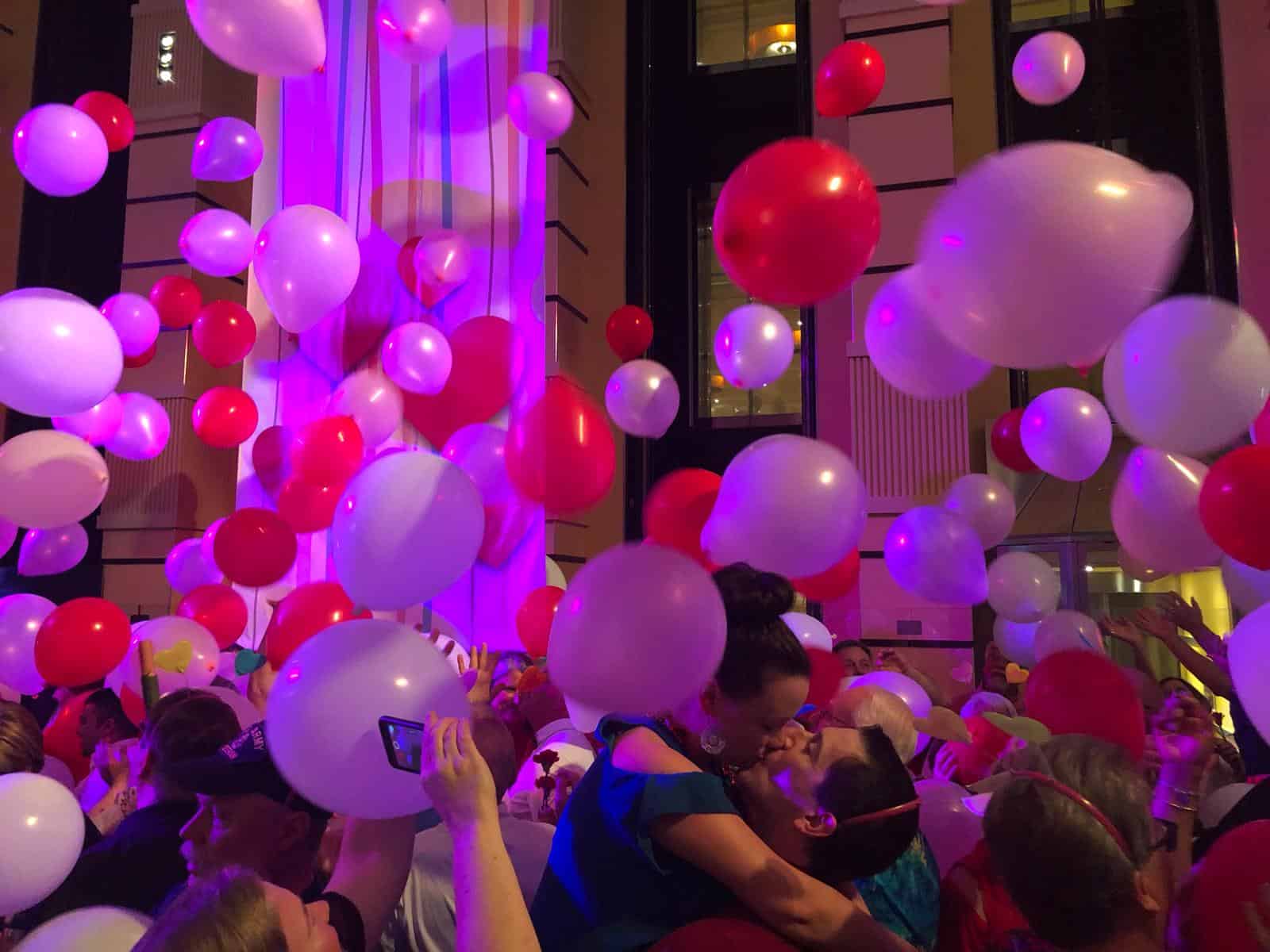 The renewal ceremony came at the end of a day filled with special events enjoyed by the couples. They were able to enjoy some "we" time via Valentine's Day-themed trivia and make gifts for one another as part of the new "Make It With Michael's" program. They were able to snuggle on the Lido deck as romantic DiveIn Movies unspooled, laugh it up during the always-popular Love & Marriage show, and even enjoy a special sunset celebration in the adults-only Serenity area.
Love Hits New Heights
Meanwhile, Catherine and Jim Skoglund of Queen Creek, Arizona, were set to renew their vows Friday aboard Carnival's #ChooseFun Airship as it did a special flyover high above Phoenix. The couple met 25 years ago when they both worked in a restaurant — he as a kitchen manager, she as a server — and together cooked up a batch of true love. They honeymooned on the Carnival Elation and have spent a total of 92 days at sea since. This is the second wedding hosted by the Carnival Airship, with Amanda Robertson and Jason Gerken having tied the knot aside the 128-foot-long blimp earlier in the month.