The international cruising season has begun at the Port of Québec, as Viking's expedition ship Viking Octantis arrived to Quebec City on Tuesday.
Port of Québec president and CEO Mario Girard marked the occasion by awarding Captain Jorgen Cardestig the medal honoring the first cruise ship of the year to dock in the city. This year, the port's cruise season is expected to extend to November 5th.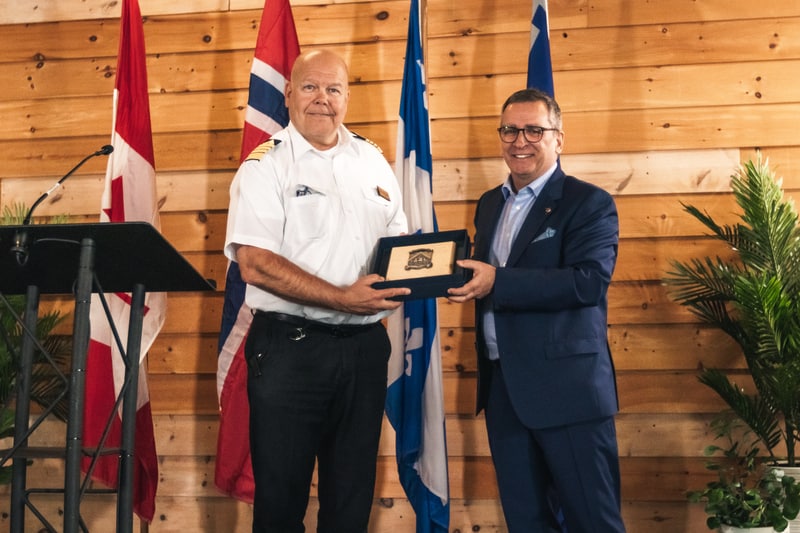 In 2023, the port is expecting a total of 124 visits from 41 different cruise ships, including 30 boarding and disembarking operations. Since 2014, the Port of Québec has limited the number of passengers and cruise vessels that can visit the city — at most, 15,000 passengers can arrive each day with a maximum number of four ships docked at the same time.
"We are very pleased to inaugurate this cruise season with the arrival of the Viking Octantis. We are expecting close to a hundred ship stopovers again this year, which confirms that Québec City is a choice destination for cruises on the Saint Lawrence," said Girard. "With industry partners, we have prioritized sustainably developing the cruise industry in harmony with the community. The Port of Québec is bearer for a vast plan for sustainable development and destination management, and also contributes to the Cruise the Saint Lawrence Association Development Plan."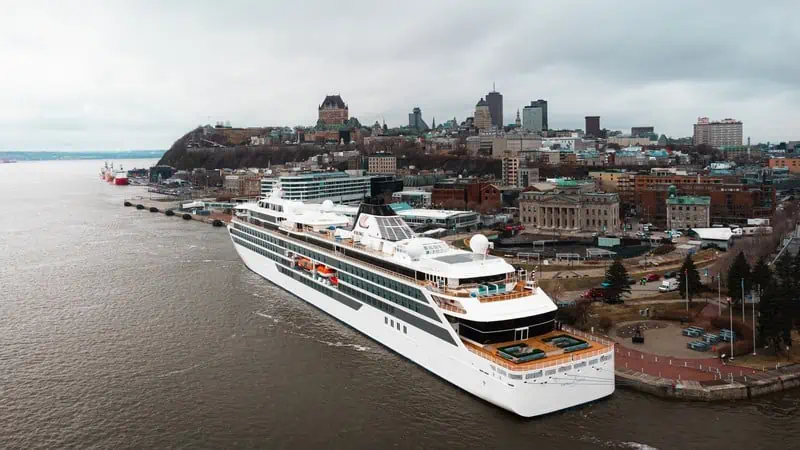 With the resumption of cruising since the pandemic, the port is currently evaluating options to add shore power to its main operating docks. By 2035, all ships equipped with the technology to plug into shore power will do so at ports with that capability.
"The arrival of the first ship at the Port of Québec always causes a certain frenzy in us because it also represents the beginning of the summer tourist season," said Robert Mercure, General Manager of Destination Québec cité. "Cruises are an important component for the Québec City region exposure, and they remain an incredible window to highlight the beauty of the Saint Lawrence River and the city, as many cruise passengers return to visit us after a stopover. With even more boarding and disembarking operations expected this year, the 2023 season promises to generate even greater tourism benefits for the destination."
In addition to Viking, other cruise lines with stops in Quebec City planned for this spring and summer include Holland America, Regent Seven Seas Cruises, Princess Cruises, Silversea Cruises, and Seabourn.
READ NEXT: Complimentary With a Catch: Carnival Cruise Line Tests Fee For Restaurant Guests